Gwendolyn Avery and Andrew Hoon tied the knot with a beautiful summer ceremony at Andrew's childhood home, Quail Run, on the Eastern Shore. But 'backyard wedding' isn't always synonymous with mason jars and rusticity. Lauren Swann of Lauren R. Swann Photography captured the images of their formal backyard fete below. 
Like B&G on Facebook | Follow B&G on Instagram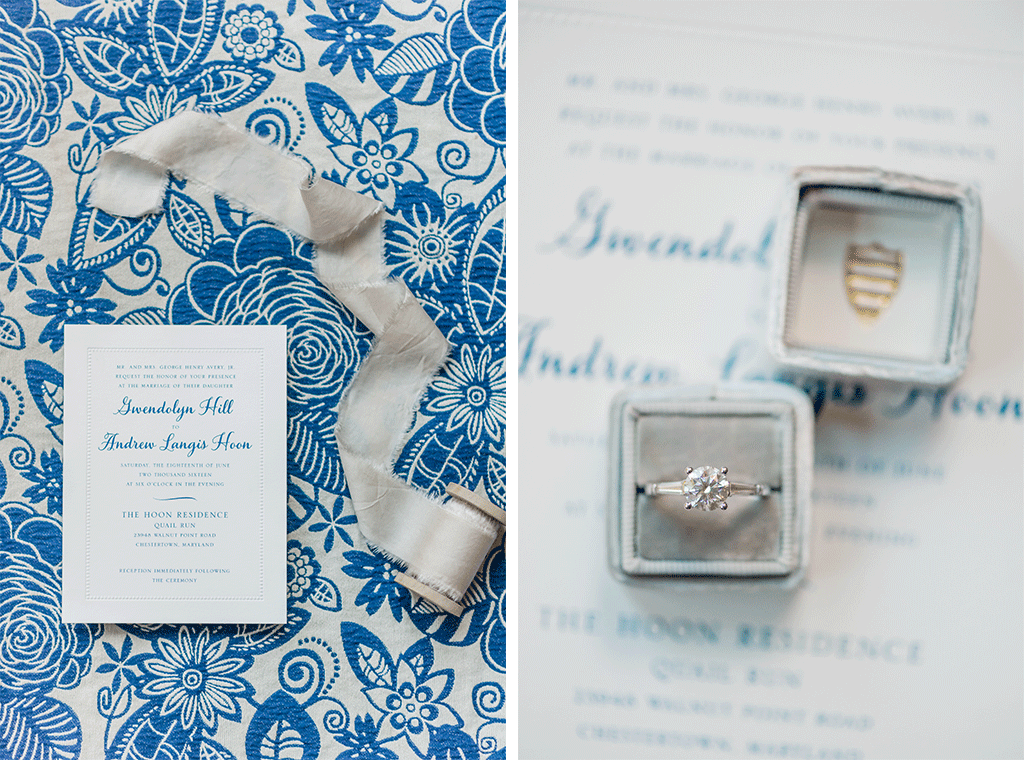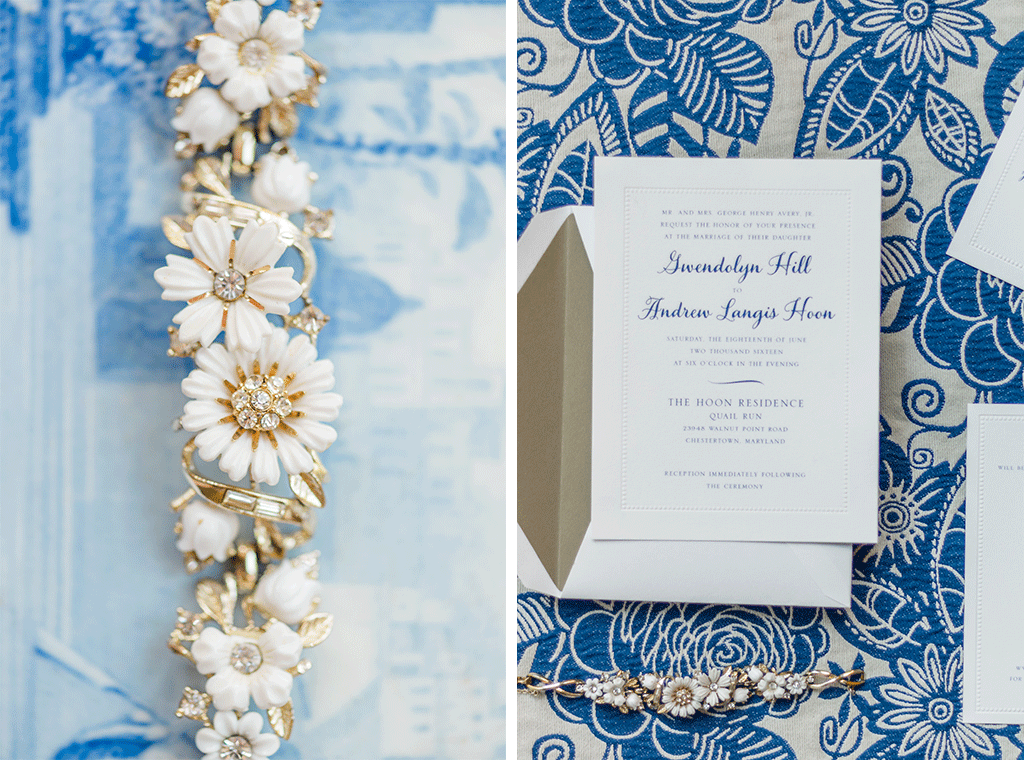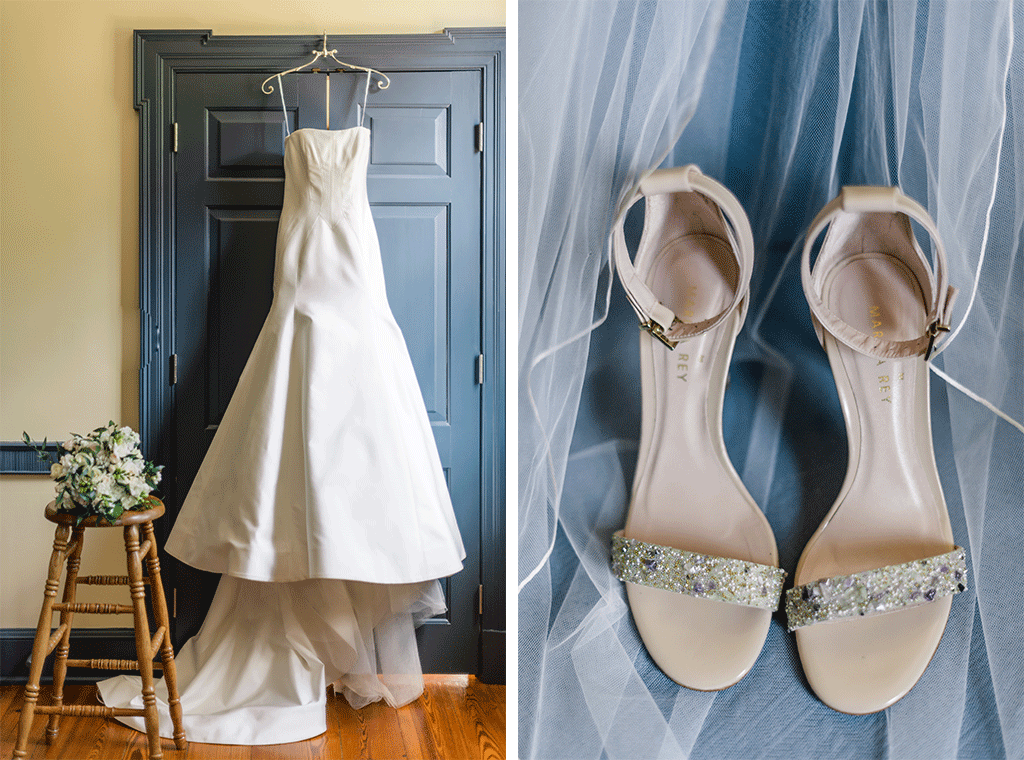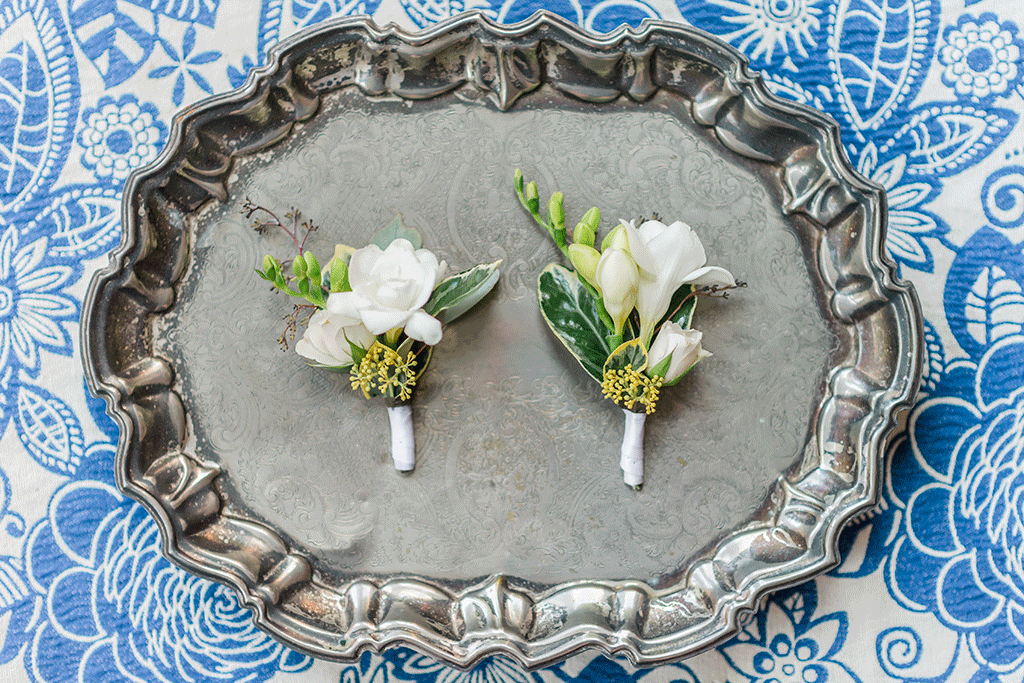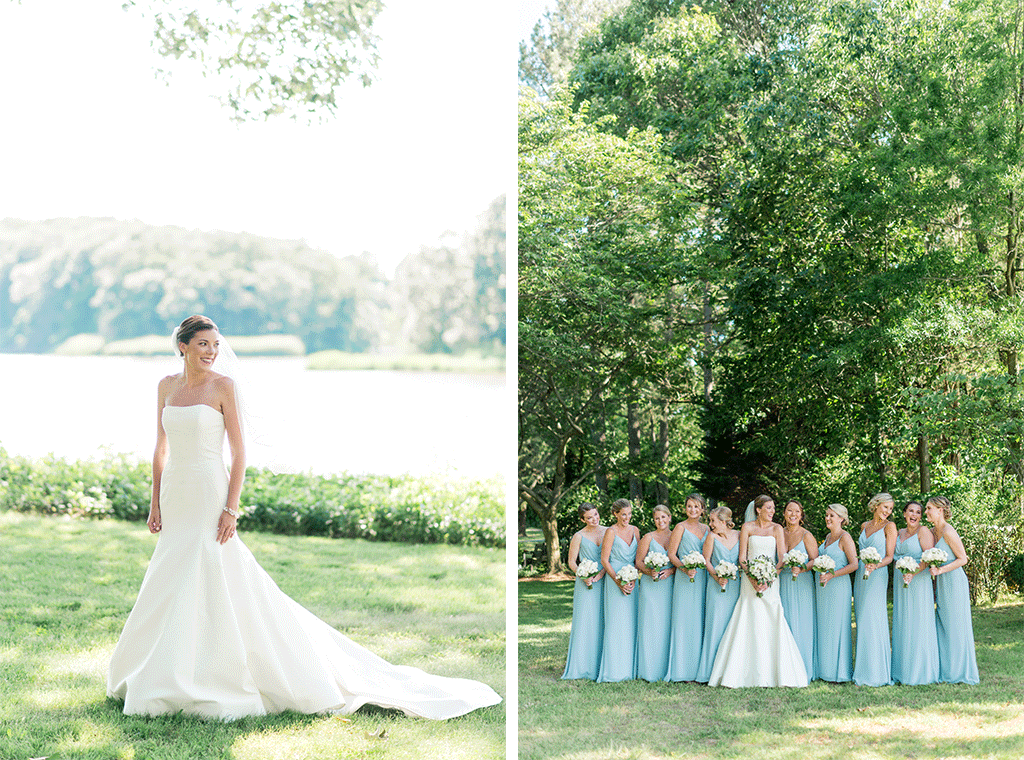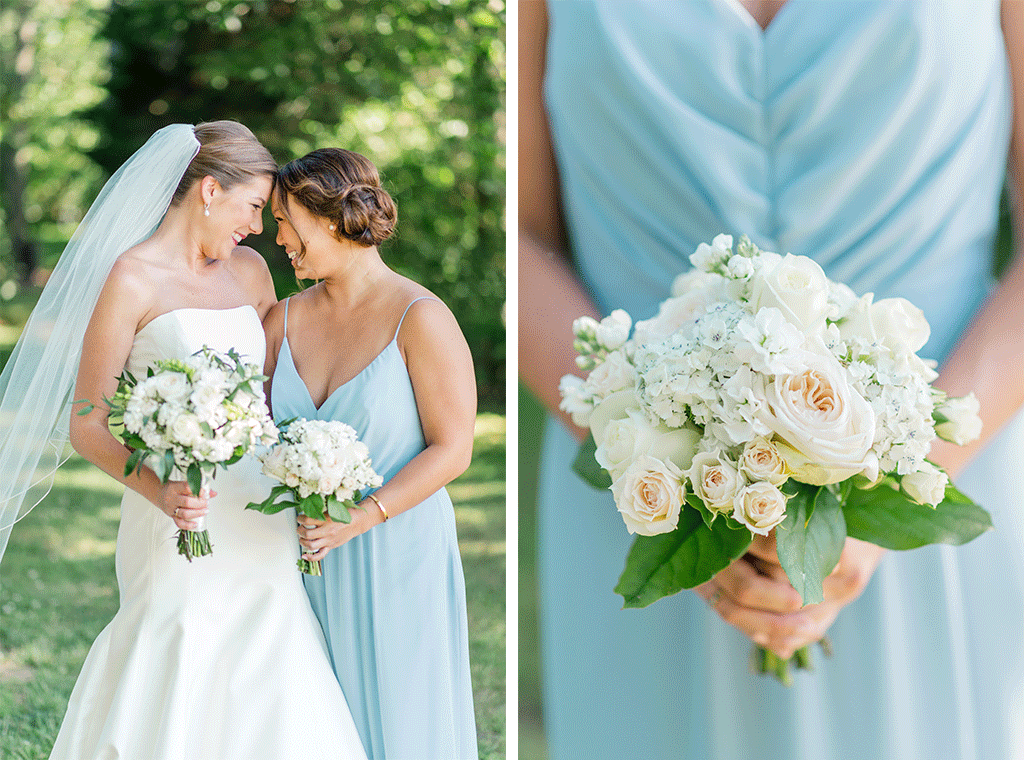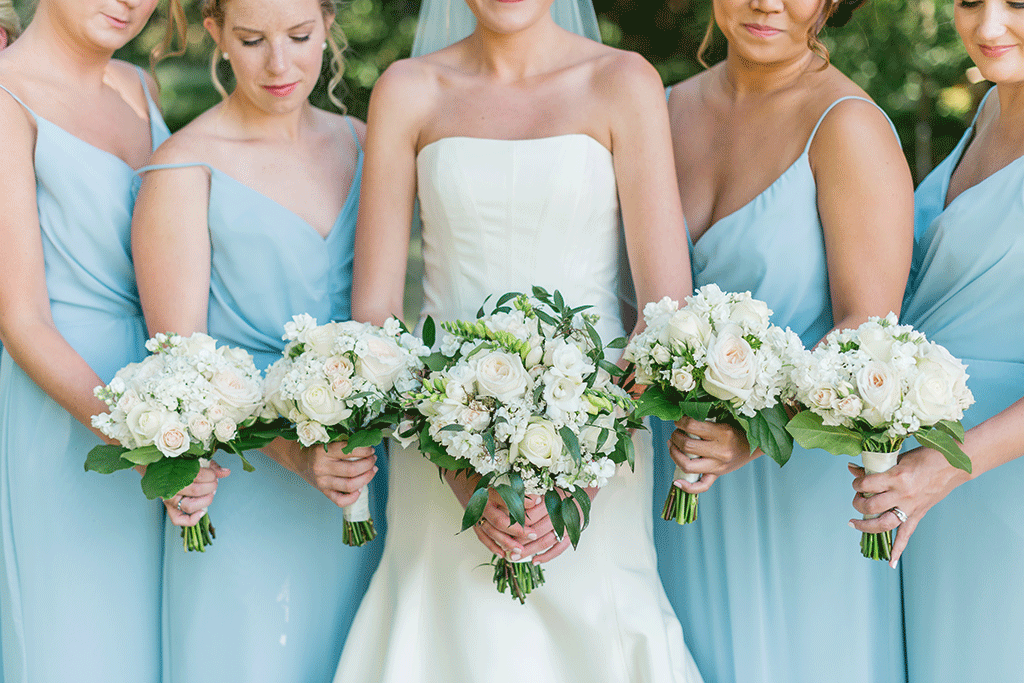 Gwen and Andrew went to the same college, but since Andrew was a few years older, they only knew each other from afar. "I remember I wanted to get to know him right away," Gwen says. But it wasn't until a mutual friend invited them both out for a weekend at her condo in Ocean City, Maryland, that the two really connected. Both Gwen and Andrew had to leave a day early, so they carpooled back to Baltimore together. The drive flew by as they chatted about their lives and work. Three hours later, they had made it to their destination, not having even once turned on the radio.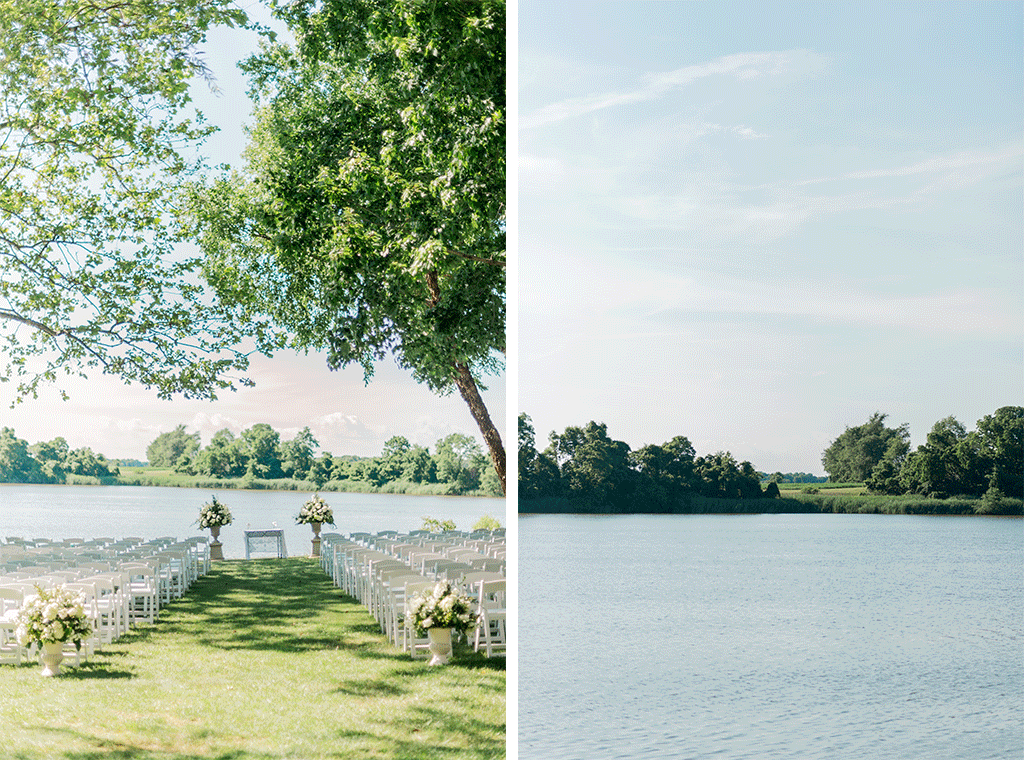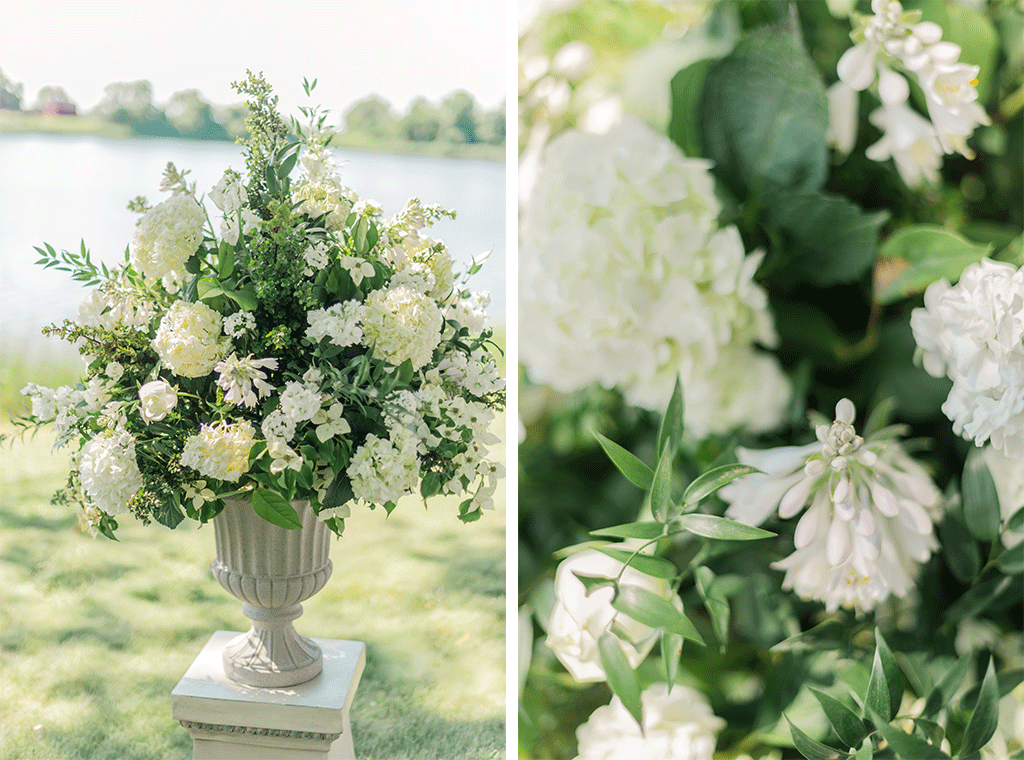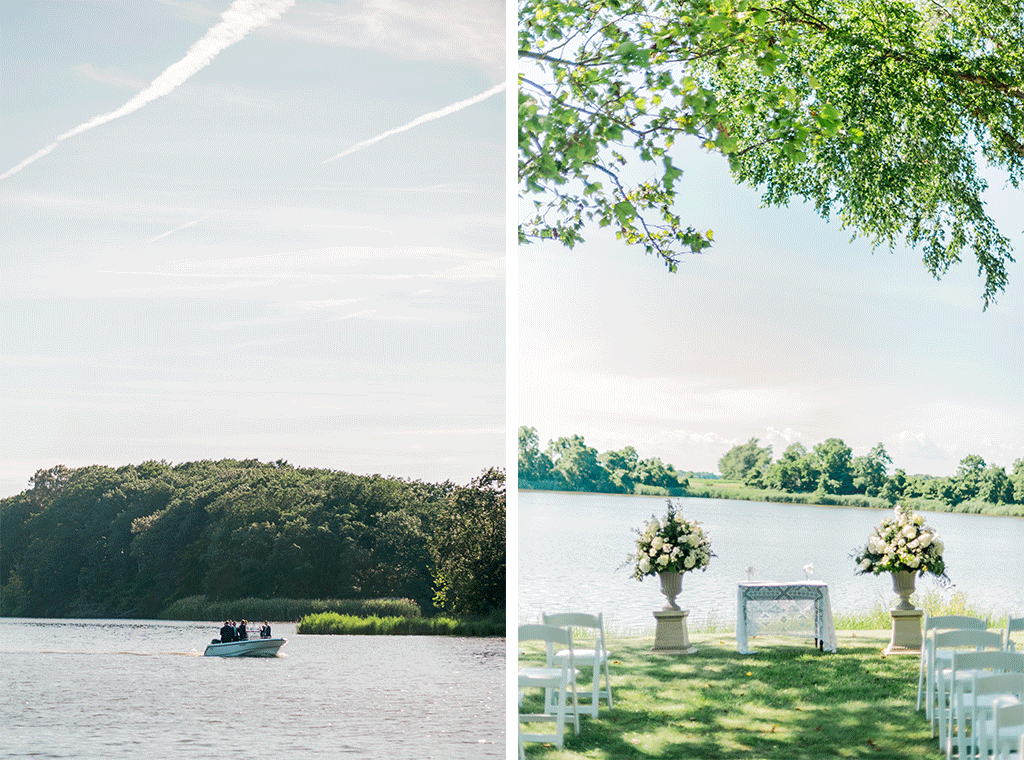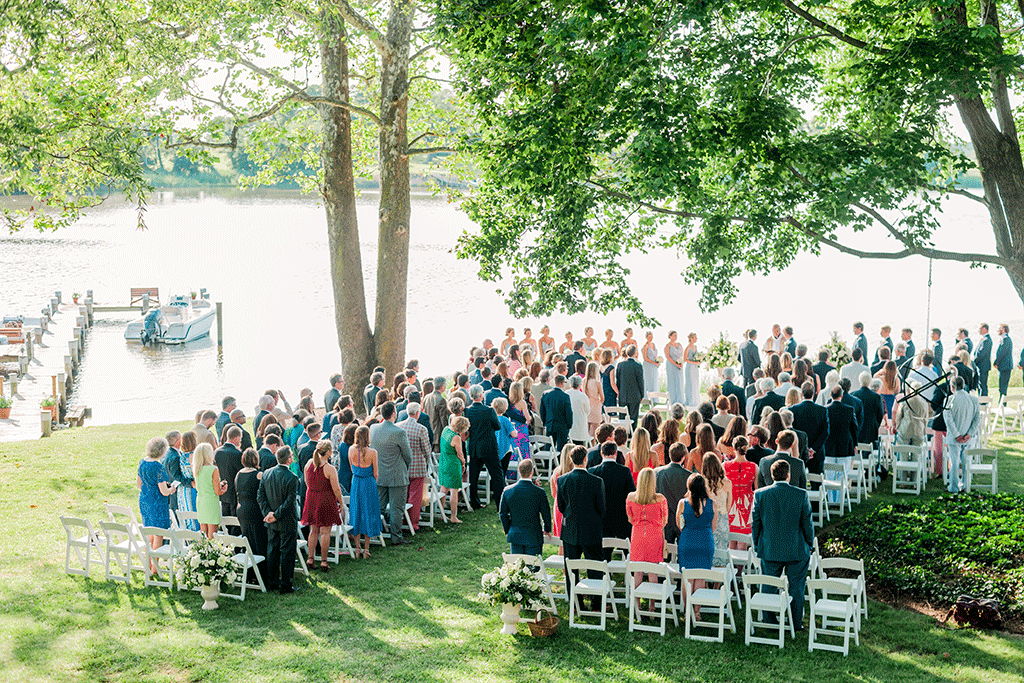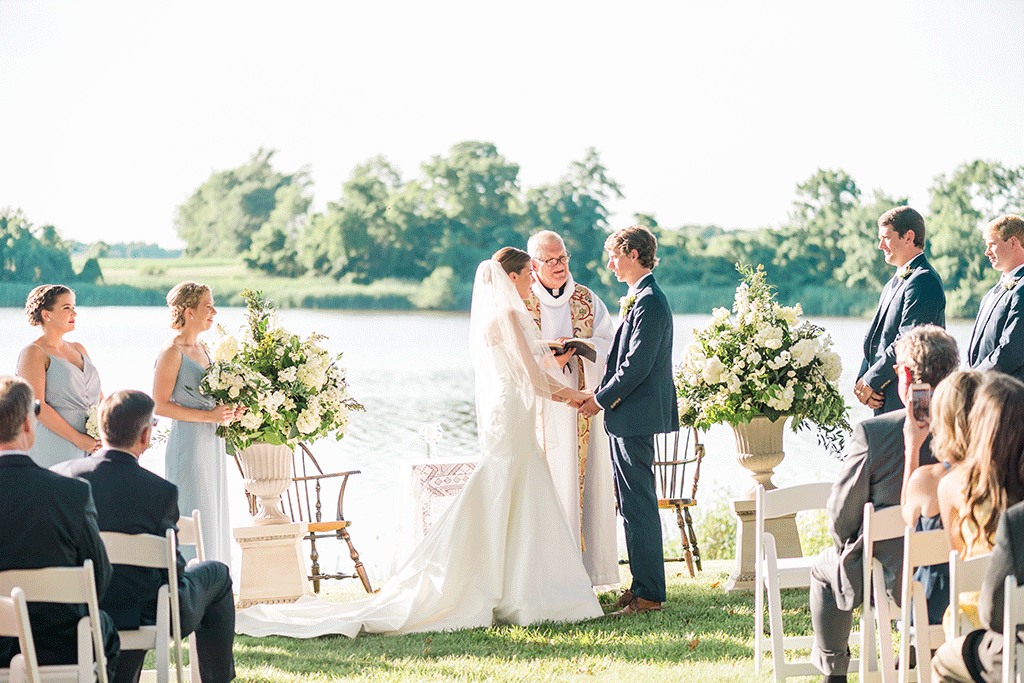 Gwen eventually moved down from New York City to Washington, DC, where she and Andrew shared an apartment. Four years after they had met, on a day just like any other, she stopped to pick up dessert, planning a quiet evening with Andrew. But when she got home she couldn't find him. She called his cellphone and he quickly picked up. Before Gwen could even ask where he was, he blurted out "I'm on the rooftop, come up here! It's so nice out, let's have a drink on the roof."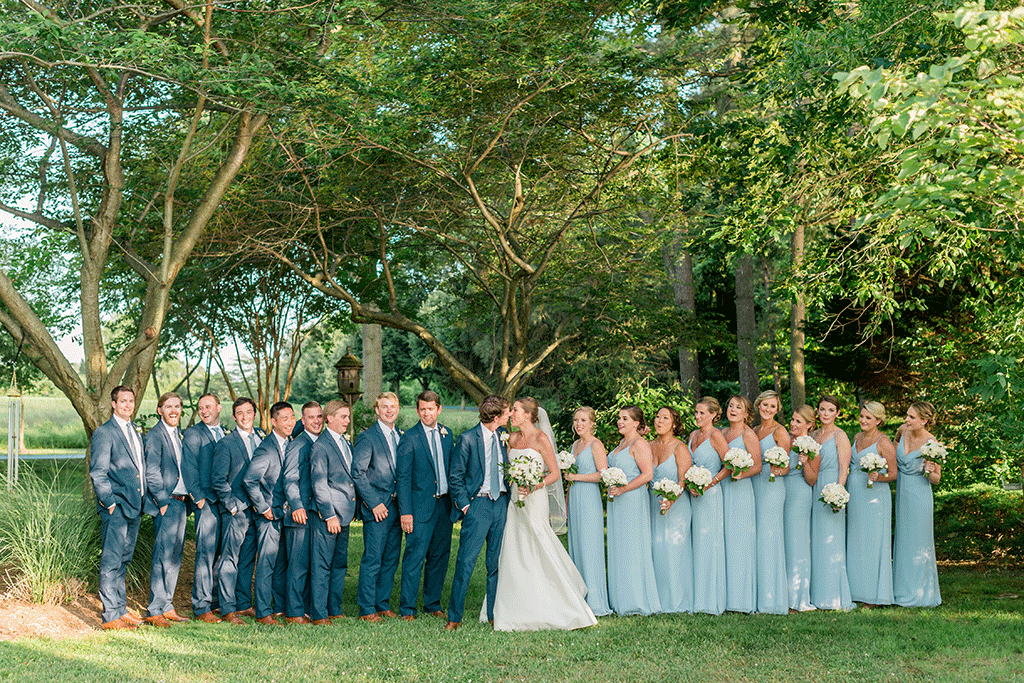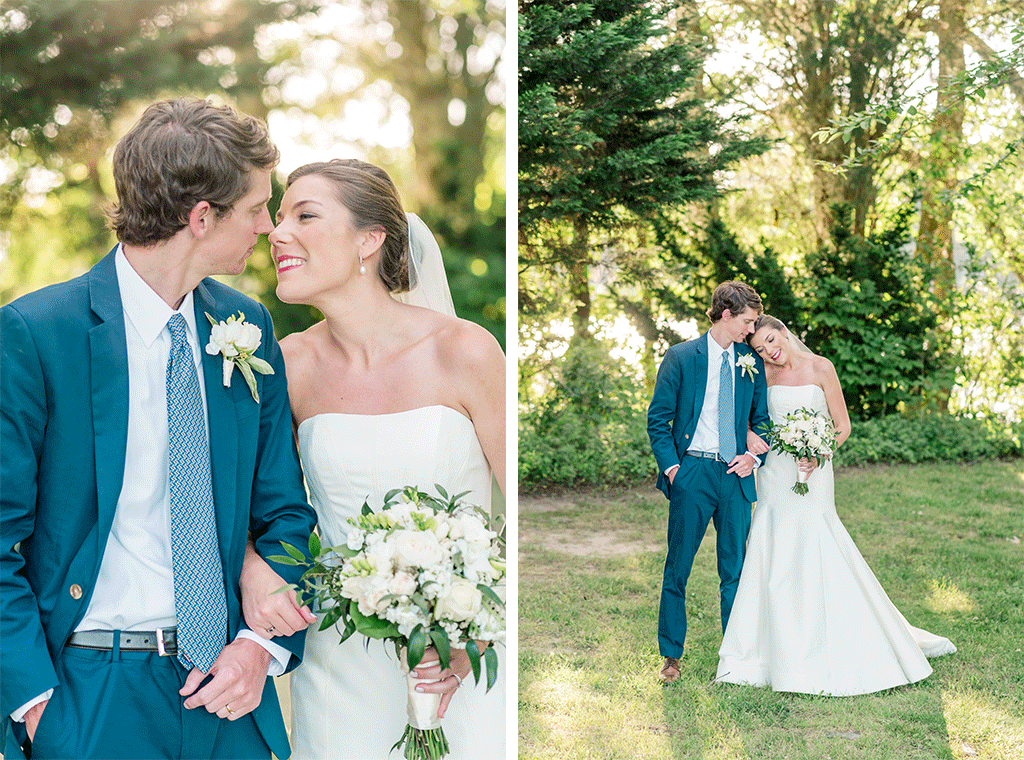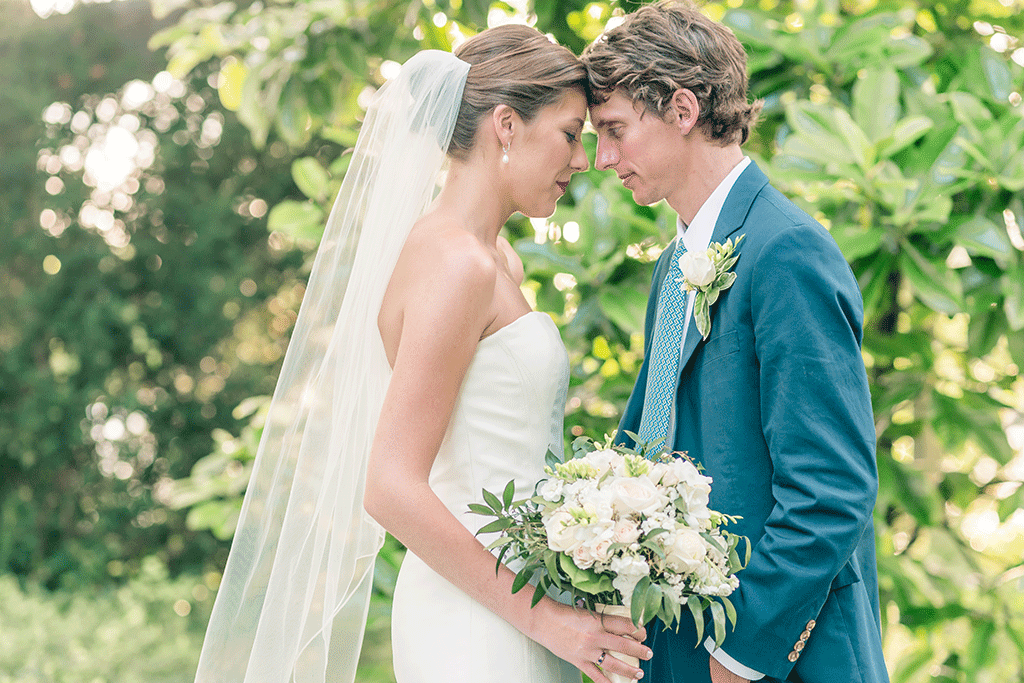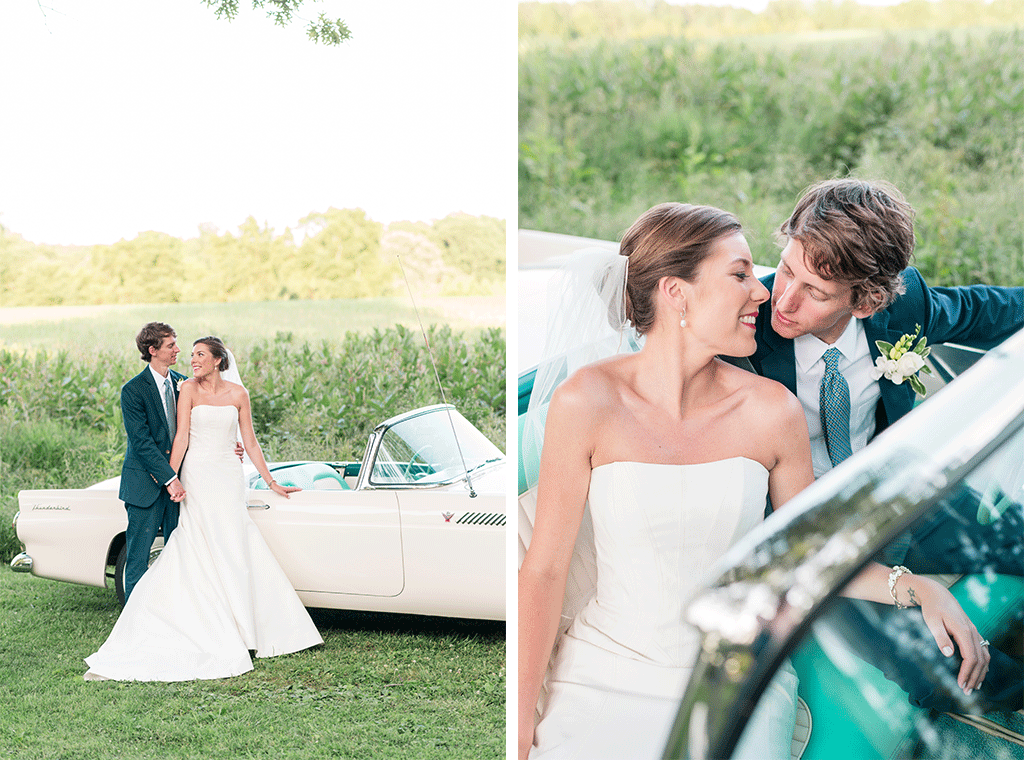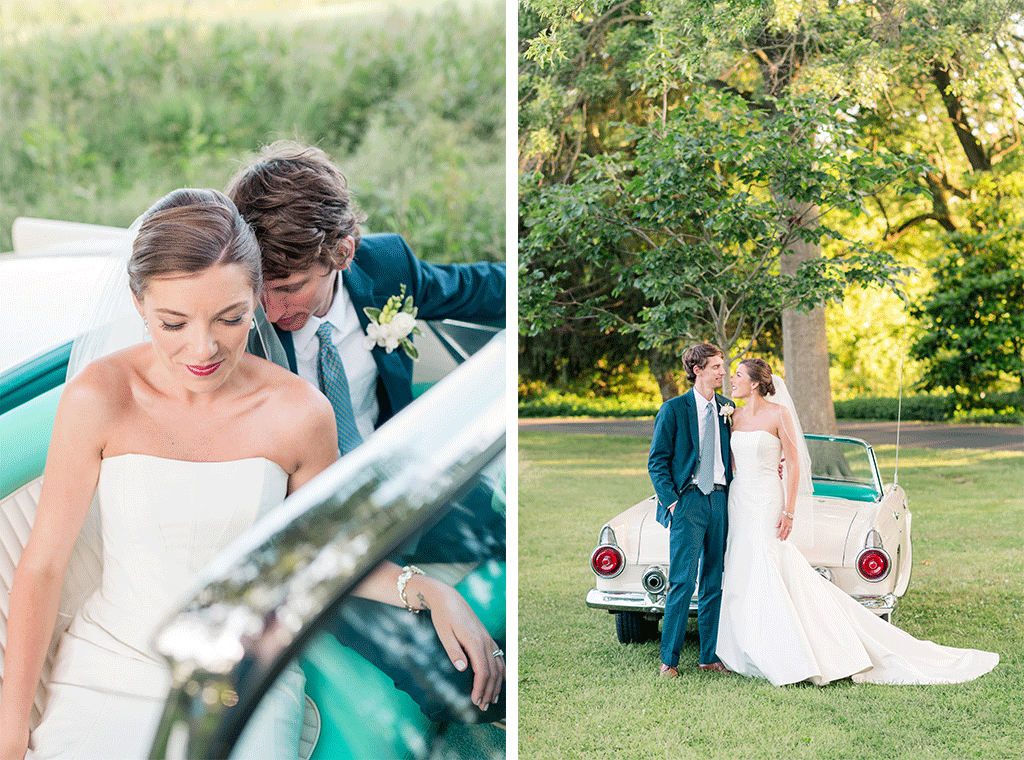 "Something clicked and I remember standing in our kitchen thinking, 'oh my god, this is it,'" Gwen recalls. "I ran up the few flights of stairs to our rooftop, opened the door, and sure enough, there was Andrew, sitting next to chilling champagne. He walked over to me, got down on one knee, and proposed. I swear I don't remember a thing he said, other than, in that moment, feeling like they were the absolute best words. It was a beautiful summer night in DC. We sat, drank champagne, and took in the moment. I wouldn't trade that time we had by ourselves for anything."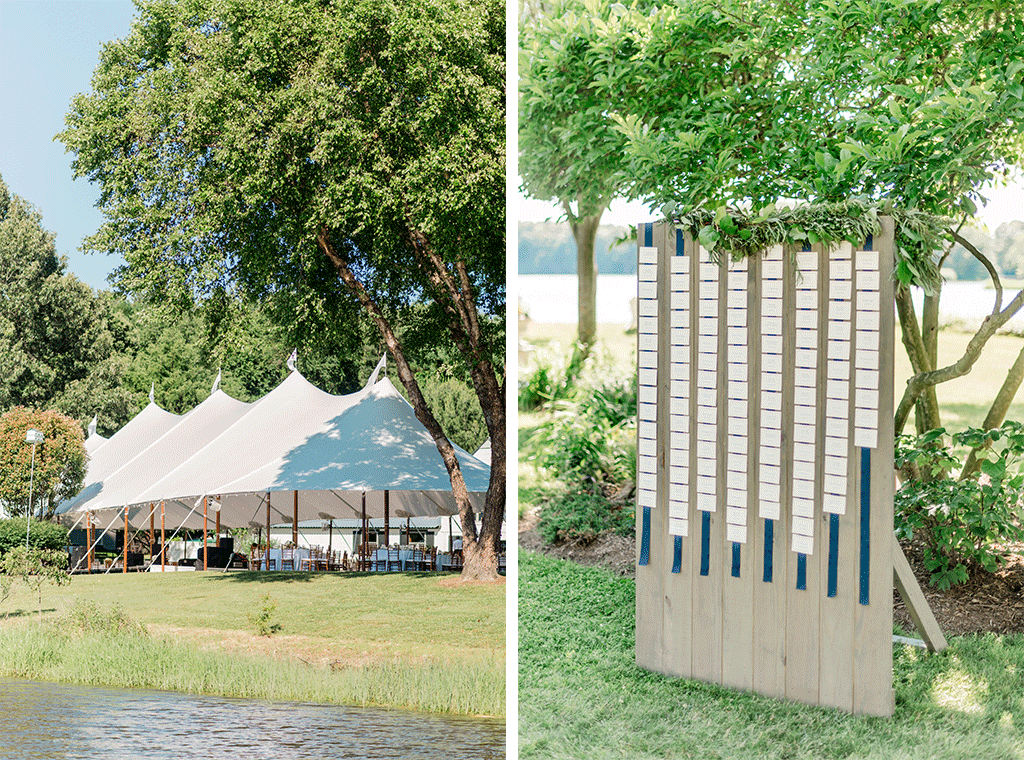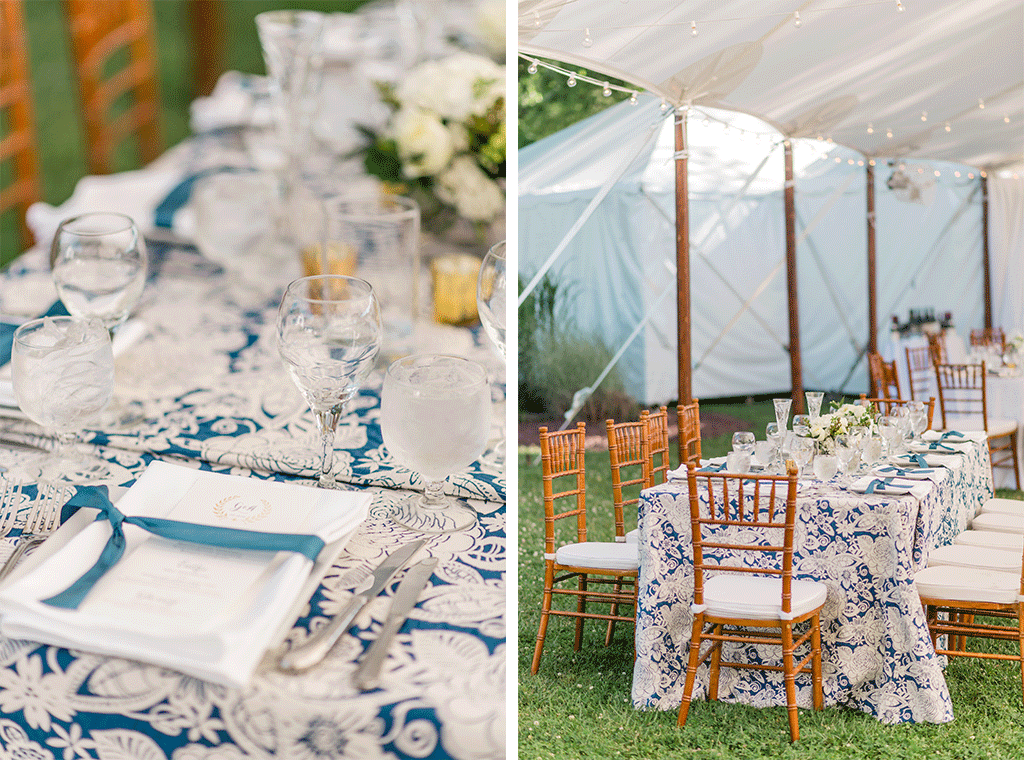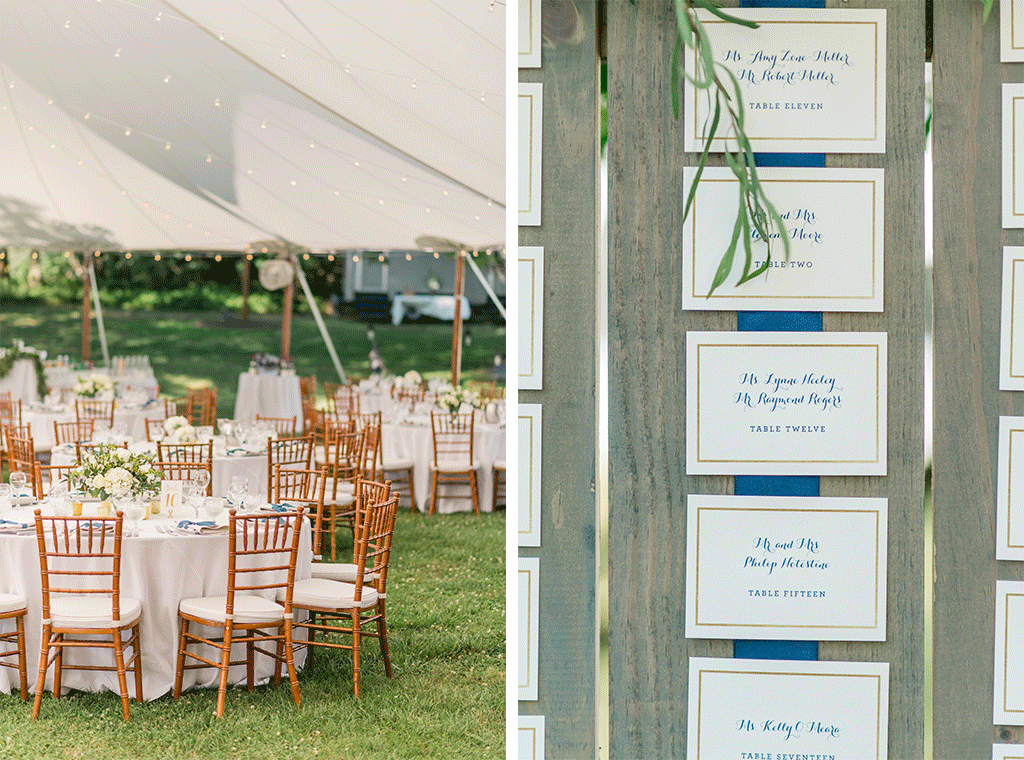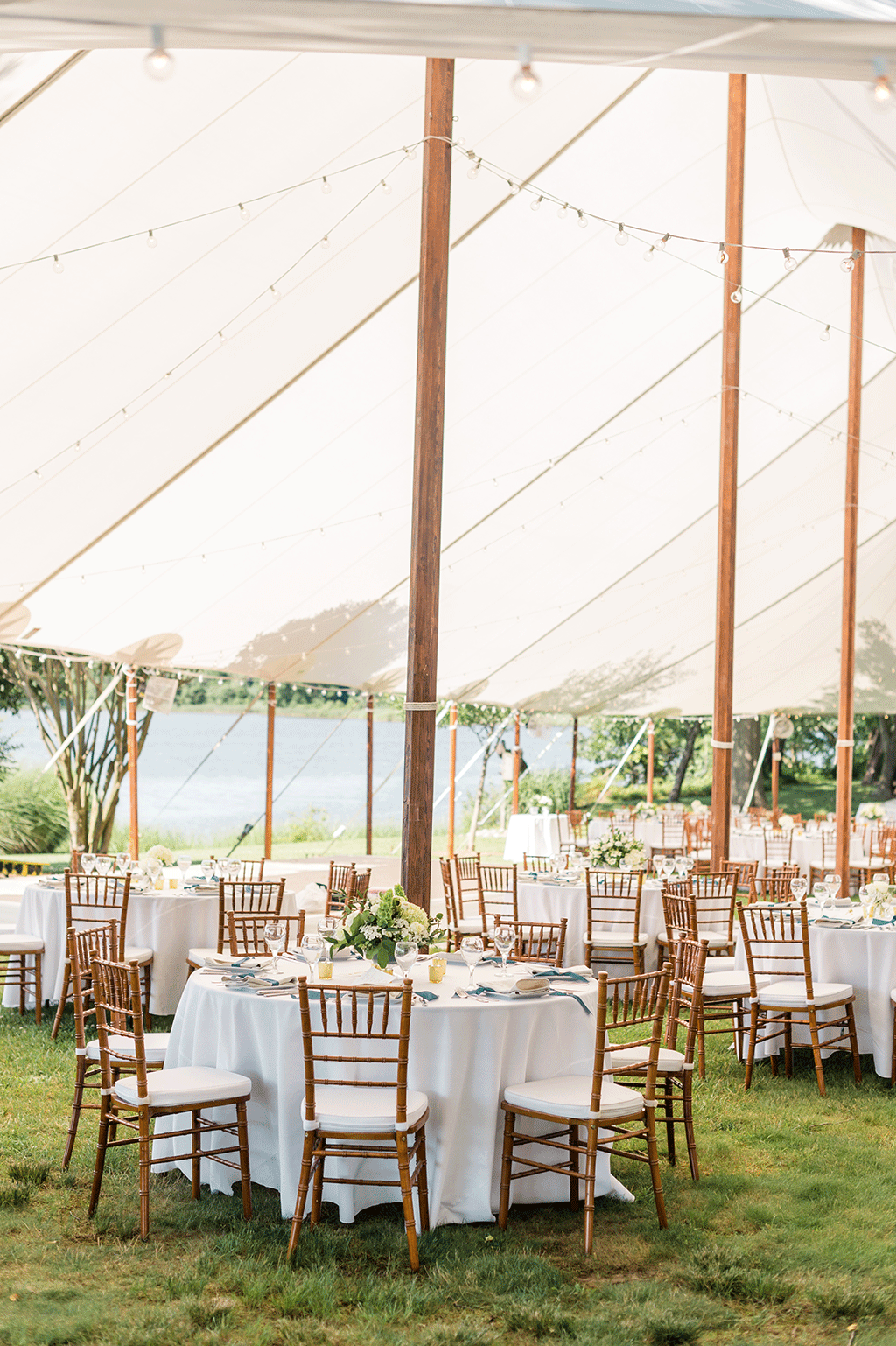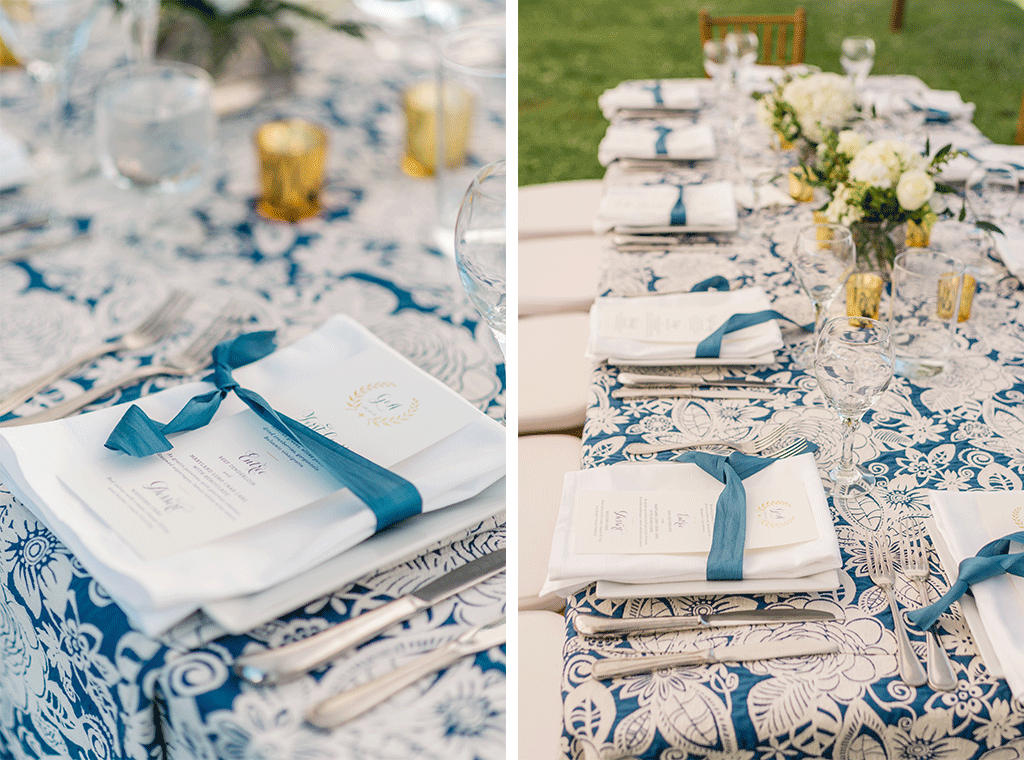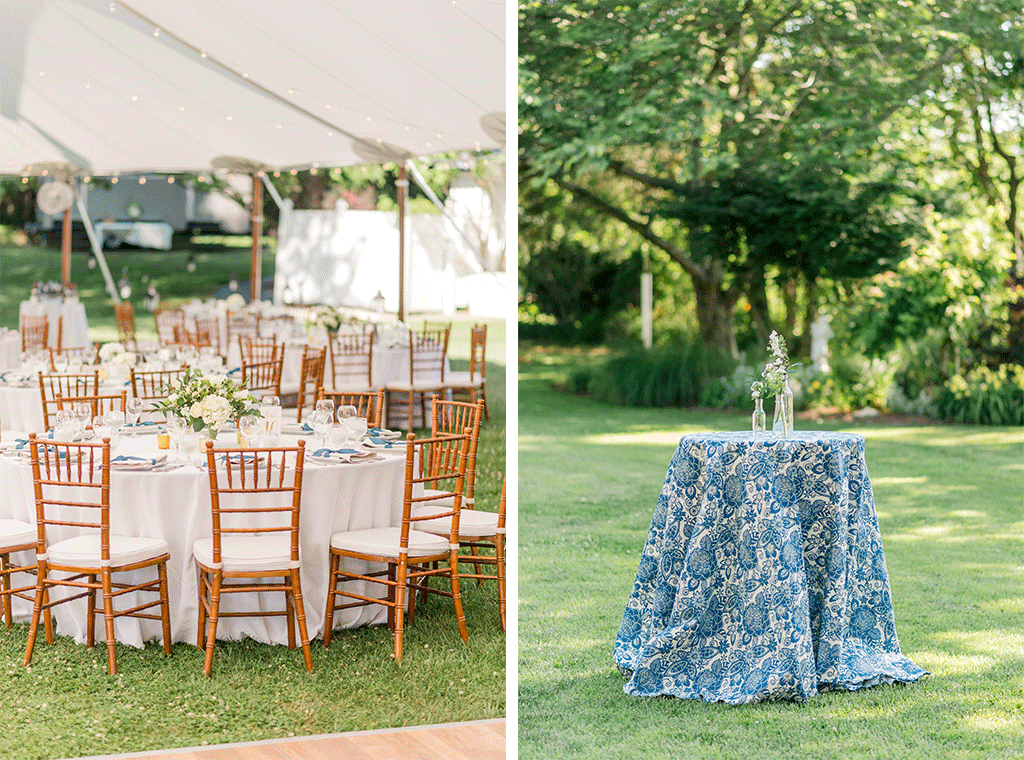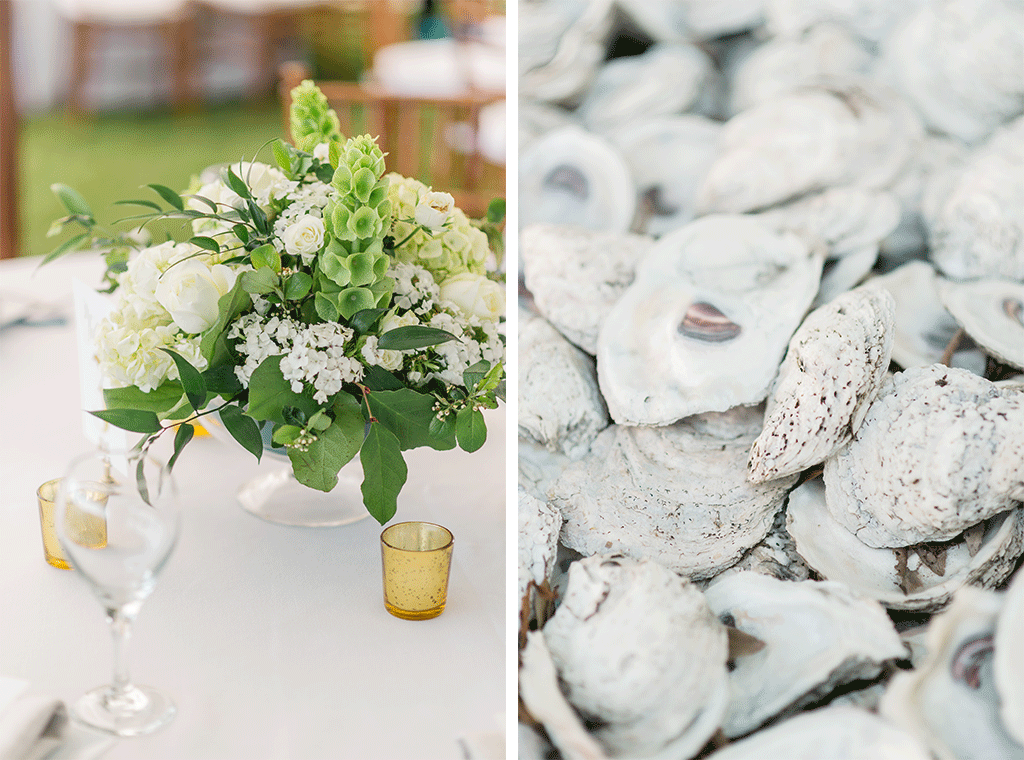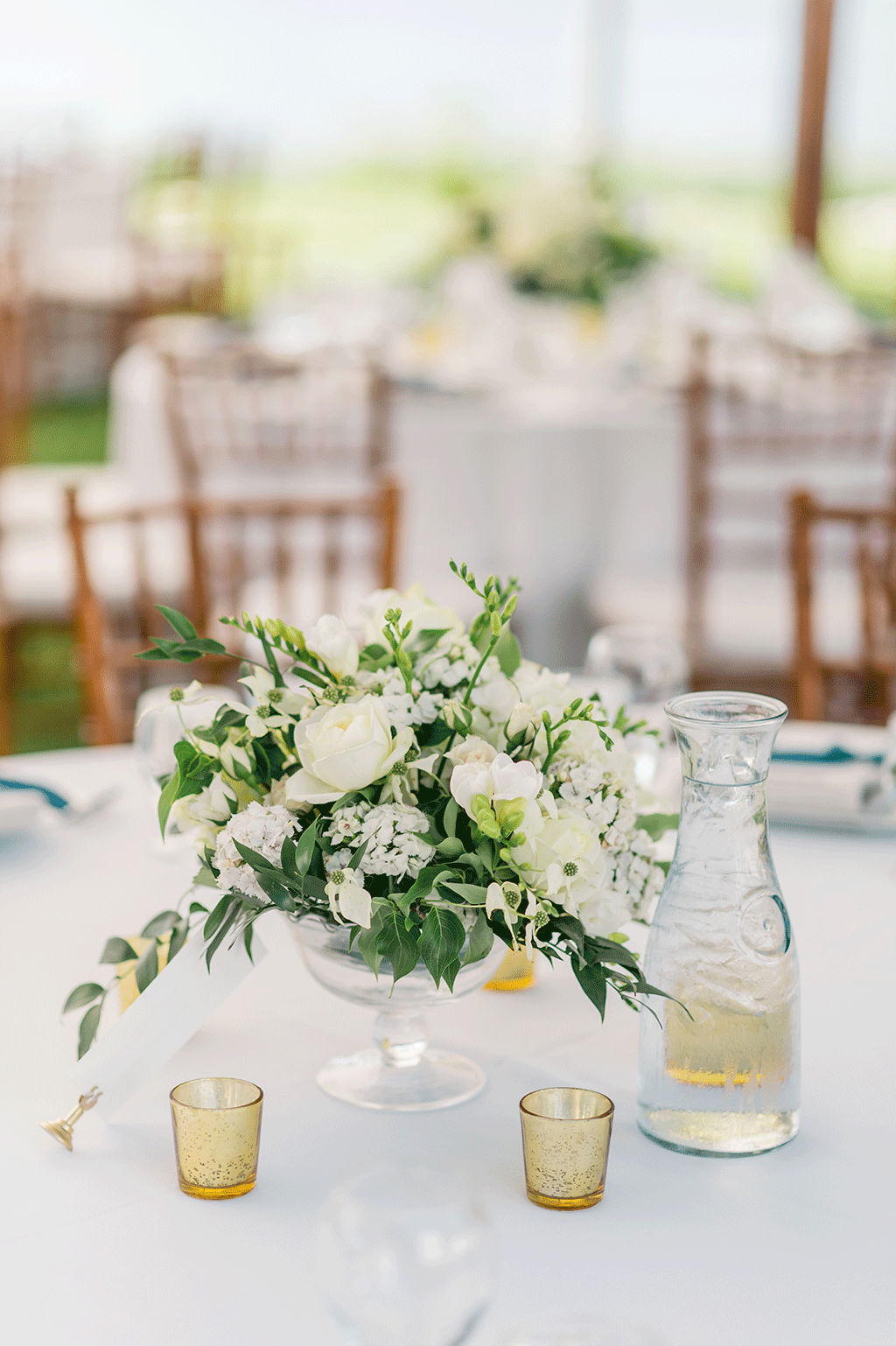 Afterwards, the newly engaged couple headed to The Darlington house in Dupont Circle, where Andrew again surprised Gwen—this time with a dinner with family and friends. Their engagement lasted a year, and the couple decided to marry at Andrew's childhood home, Quail Run, in Chestertown, Maryland. Andrew and Gwen had spent countless weekends at the Hoons's cooking and reading during the winter months and spending long summer days out on the boat or lounging by the pool. The house was also set right on the water, making for a stunning wedding location.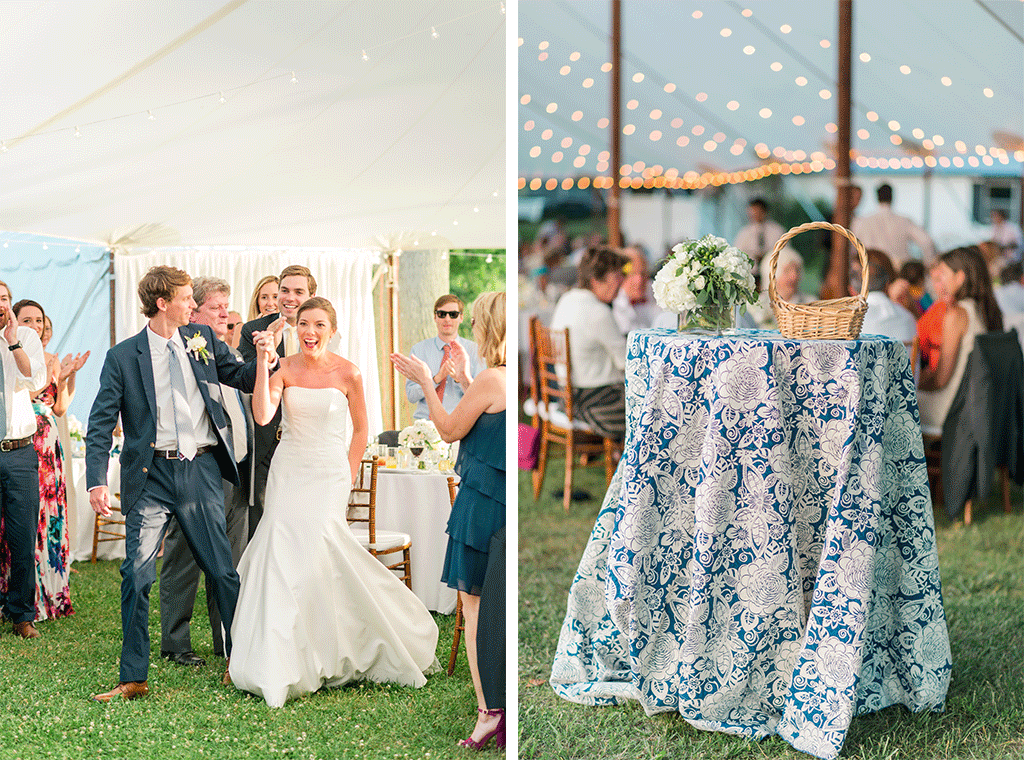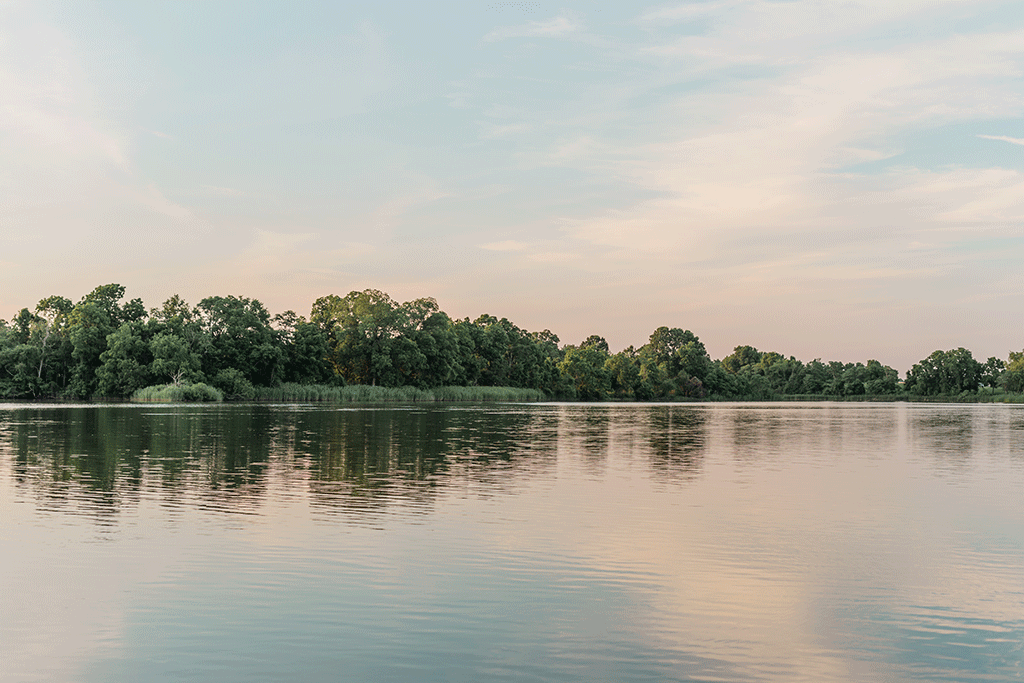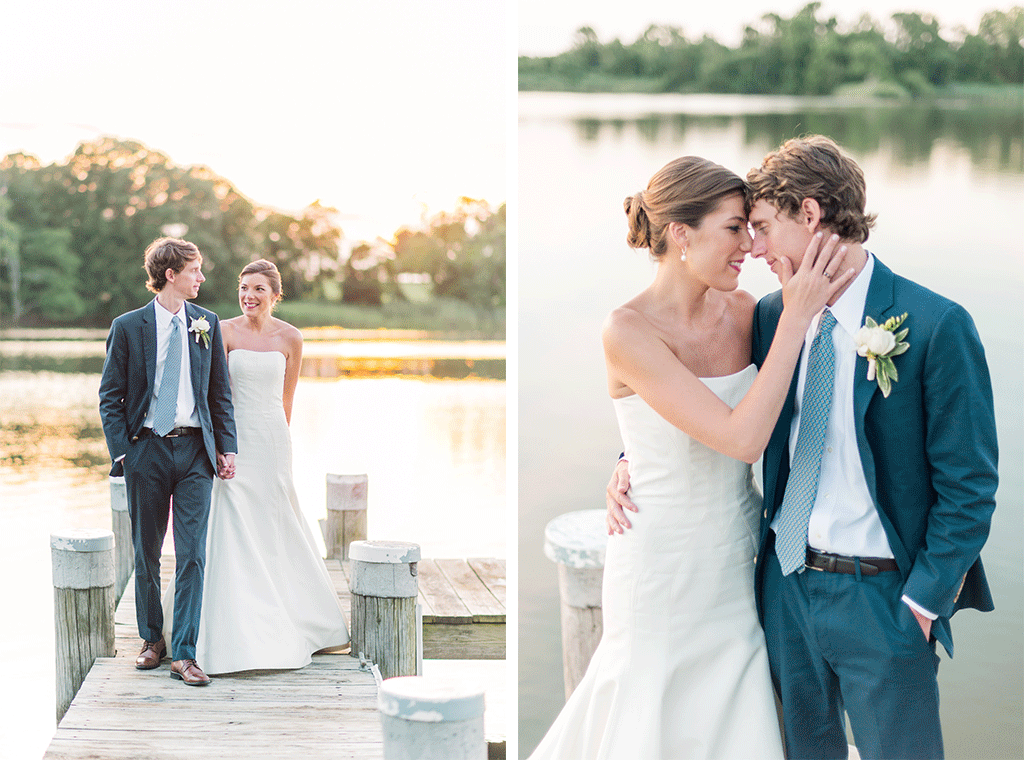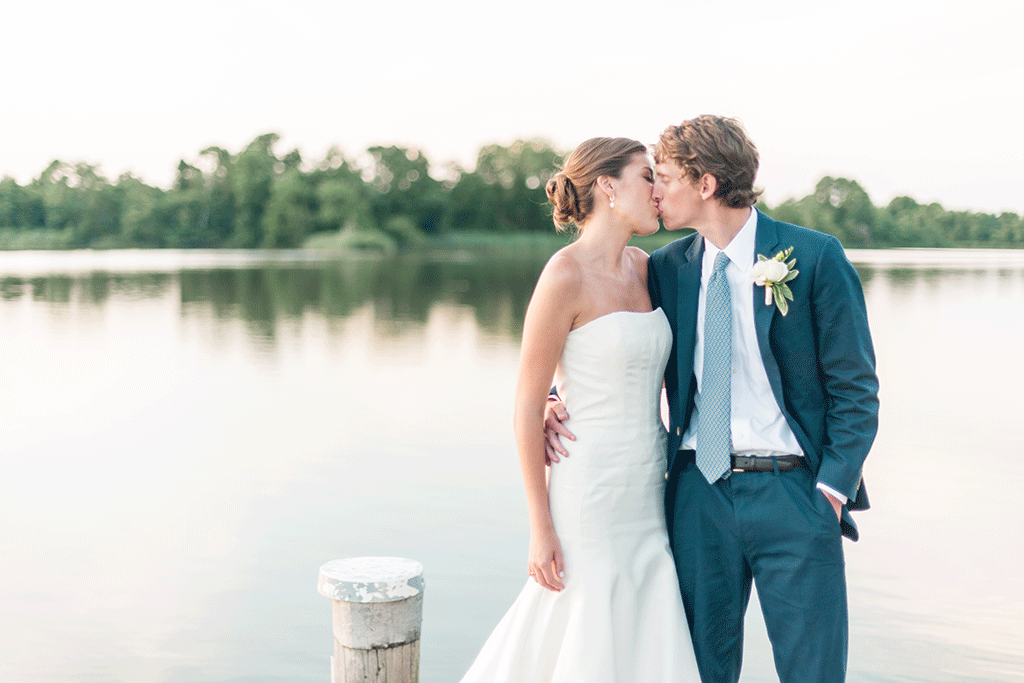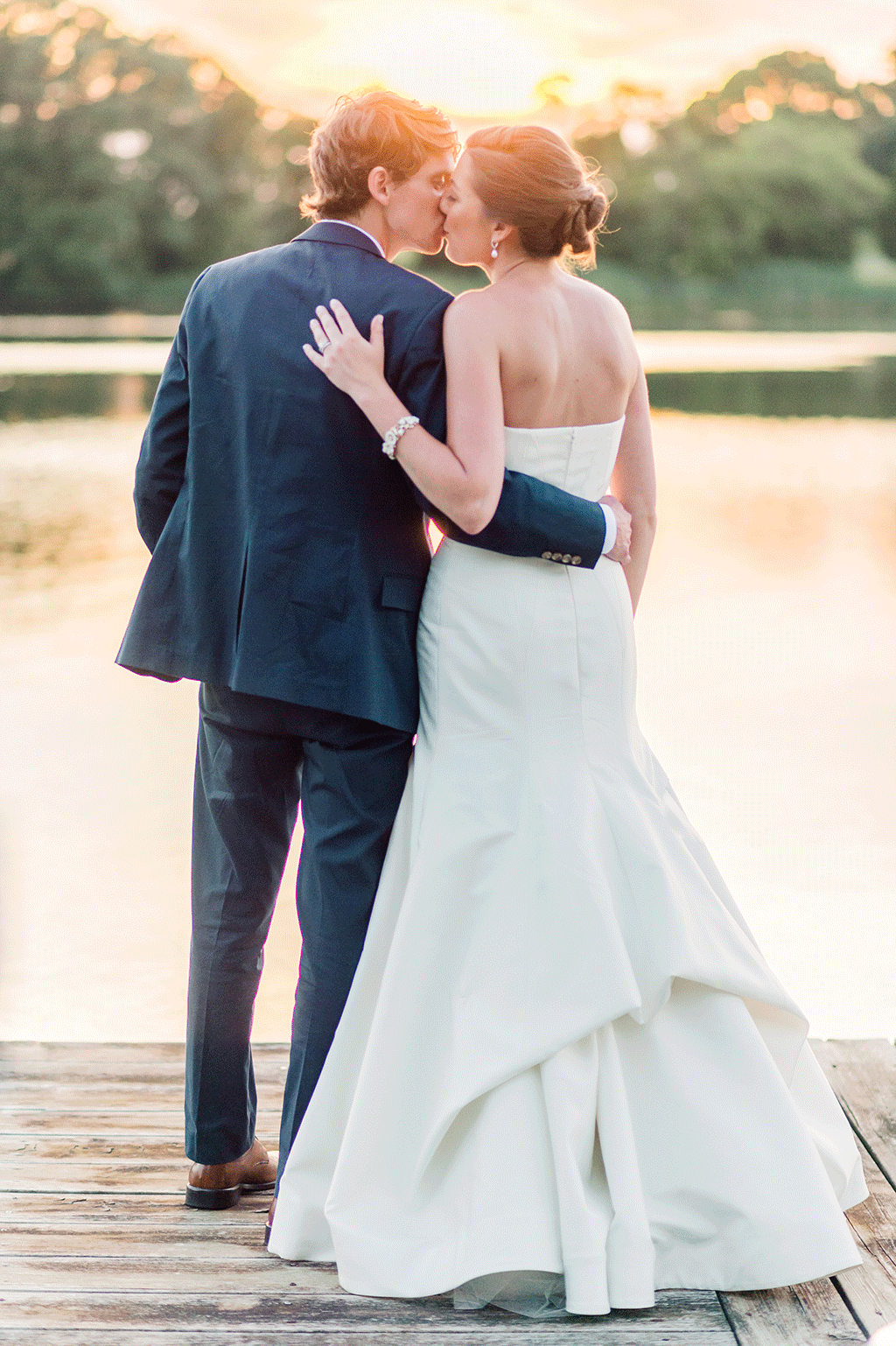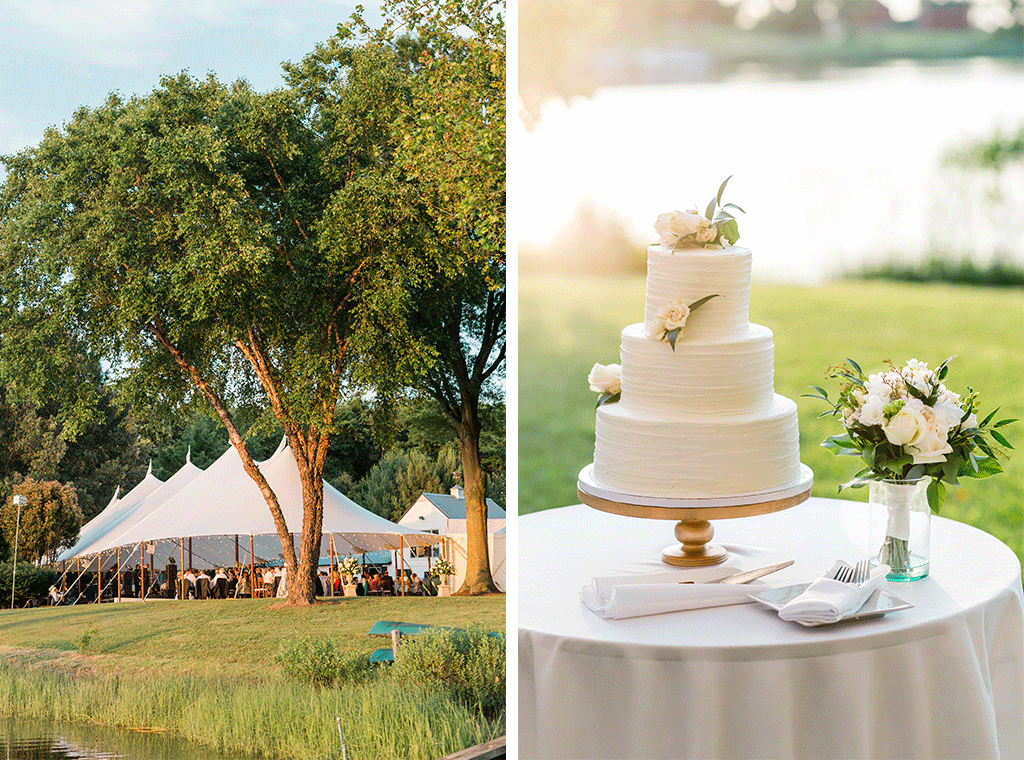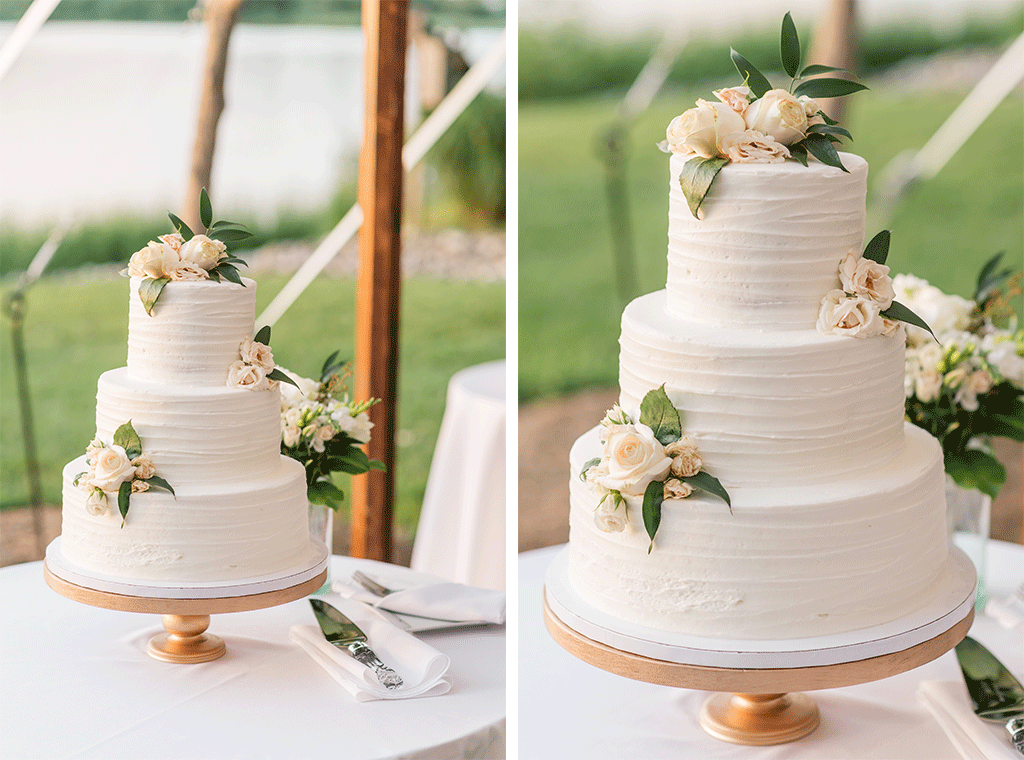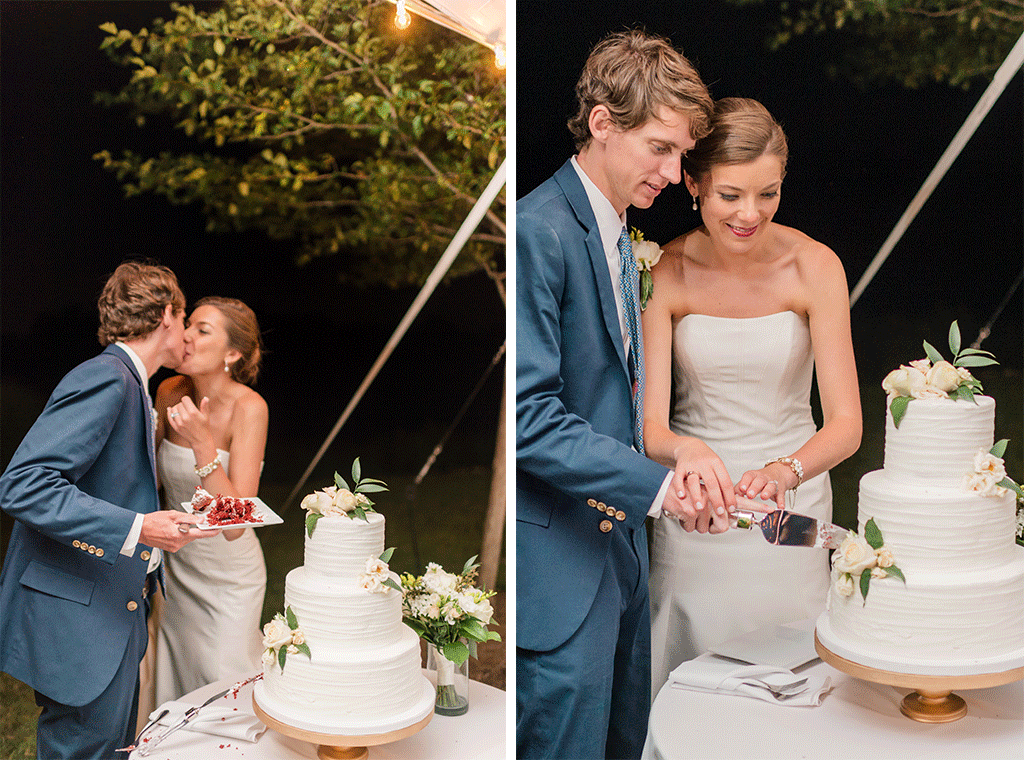 For the ceremony, Andrew and his groomsmen arrived by boat to the backyard of Quail Run, where he and his nine groomsmen disembarked on the dock to a crowd of family and friends. The waterfront setup proved modern and elegant, with formal tents and bright blue linens, steering away from a mason-jar look towards something more refined. Even though it was a sunny June day, the evening turned out to be a gorgeous 80 degrees with no humidity, just a light salty breeze off the water. "It really helped set the mood of everyone for an amazing night," says Andrew. After the ceremony, the couple posed for photographs on the Hoons's vintage Thunderbird, and took a walk down the dock as the sun set over the water.
VENDORS
Photographer: Lauren R. Swann Photography | Event Coordinator: Kari Rider Events | Florist: Seaberry Farm | Invitations: The Papery | Other Paper Goods: Sincerely Jackie | | Bride's Hair: Behind the Veil | Bride's Makeup: Suzanne Eden of the Makeup Chic | Bride's Gown: Carolina Herrera from Carine's Bridal Atelier | Groom's Tux: J. Crew | Groom's Tie: Vineyard Vines | Caterers: Rouge Fine Catering | Cake: Bay Country Bakery | Wedding Favor Cookies: Evergrain Bread Company | Rentals: Eastern Shore Tents & Events | Linens: DC Rental | Entertainment: Prime Time of C&J Entertainment | Transportation: An Extraordinar Limousine Service