There are three rabid "supporters groups" that provide non-stop cheering and flag-waving for the team. Join one and you'll be in a thousand-member family, with drums.
La Barra Brava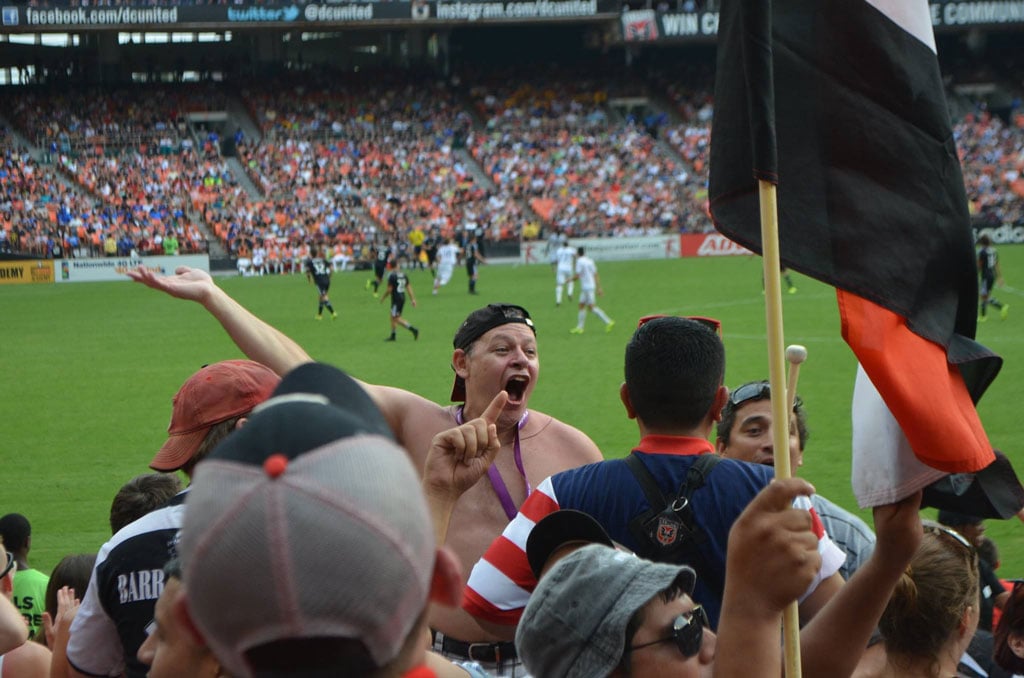 Origin story: Founded in 1995 by Bolivian immigrants and DC locals and inspired by the rowdy South American fan groups, without the violence.
Members: 1,600.
Big on: Drumming—loud drumming; chants in Spanish ("Vamos, vamos, United!"); and jumping that makes the stands shake.
Tailgate culture: Potluck, with a dedicated group of grillers dubbed Hell's Kitchen who cook up meat, all kinds of meat.
Membership: $32, and you drink and eat for free at tailgates.
Where to find them: Sections 135 to 138.
In their own words: "We're like a dysfunctional family. We're not very organized, but we have the heart."
Who should join: Anyone who wants to belong to one of the most passionate fan clubs in MLS.
District Ultras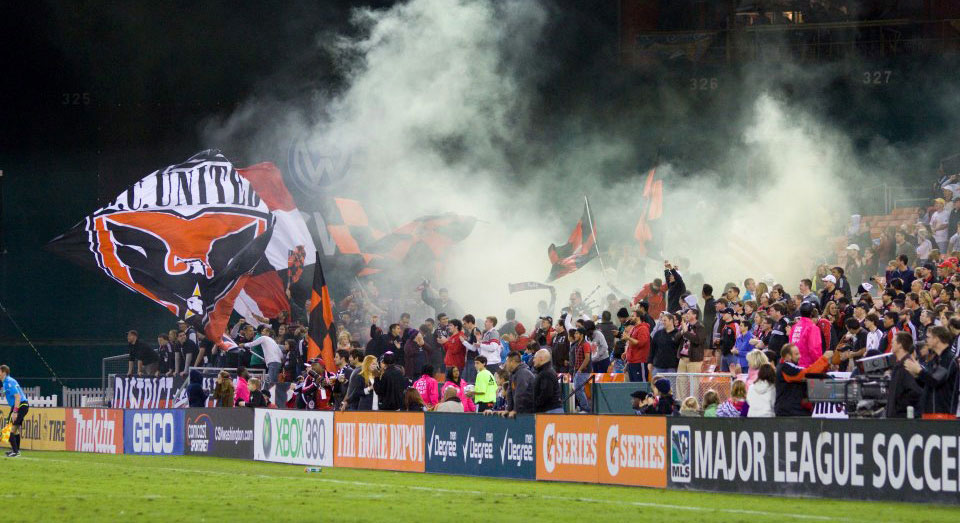 Origin story: They're a splinter group from La Barra Brava, formed in 2010 by Srdan Bastaic, who didn't like the way La Barra was run.
Members: 200.
Bragging rights: They're the tifo kings.
Buzzkill: Last season, a leading member was banned from games for a year for detonating a smoke bomb outside RFK. In protest, the Ultras left their section empty during the first half of the next ten games.
Membership: $20 optional; includes a scarf or flag, and free food at tailgates.
Where to find them: Sections 127 and 128.
In their Own words: "Pocos peros locos"—small but crazy.
Who should join: The highly principled and highly fit. Ultras take their "90-minute mentality" very seriously; they chant and jump for the entire match.
The Screaming Eagles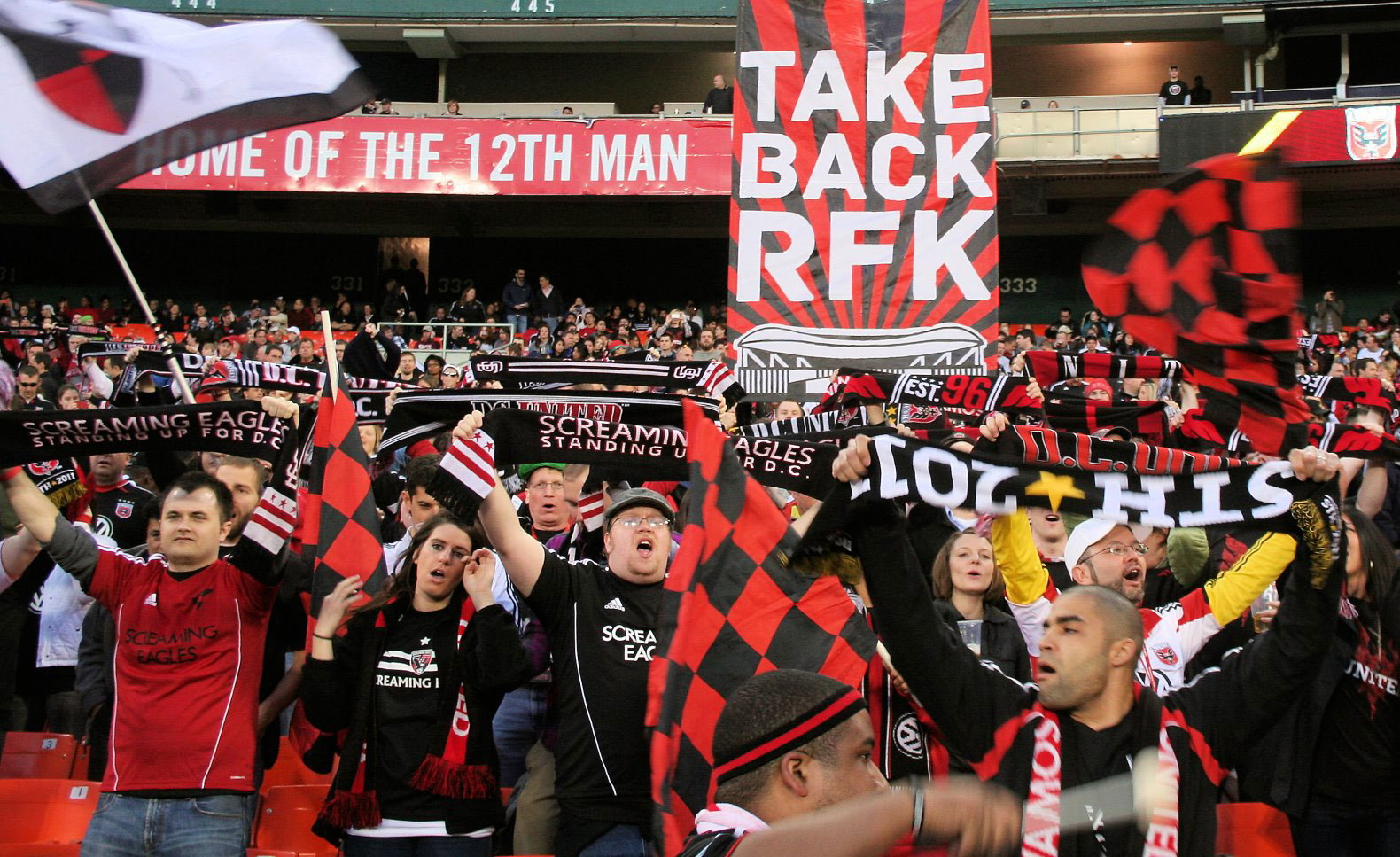 Origin story: Formed in 1995, even before the team was D.C. United, and helped organize the public vote on its name.
Members: 1,200.
Profile: Skews older, slightly more female, and generally tamer than other groups, with a come-one-come-all vibe.
Big on: Logistics and management—nobody would ever get left behind on their road trips to away games.
Tailgate perk: Kegs of local microbrews.
Membership: $30, with jersey (plus extra fees for tailgates).
Where to find them: Sections 132 to 134.
Who should join: Do-gooders. Every supporter group does charity work in the community, but the Eagles are particularly devoted to it.
This article appears in the March 2017 issue of Washingtonian.