As the marathon runner behind the blog Eat Pray Run DC, Courtney Dredden Carter is often in training for her next race. She ran a half marathon on Sunday, and this weekend she's gearing up for the Cherry Blossom Ten Miler. To fuel up for the long, grueling miles, Carter says she places an emphasis on real food and quality ingredients.
"I don't agonize over food and I generally eat what is appealing to me," she says. "I pay attention to the quality of the food I eat, because I am constantly on the go between work, running and business travel. I have a healthy relationship with food and genuinely enjoy eating."
While she's in between back-to-back weekend races, Carter says she might be a little hungrier than normal. Nonetheless, her meals below are still representative of what she might on a normal Monday.
Breakfast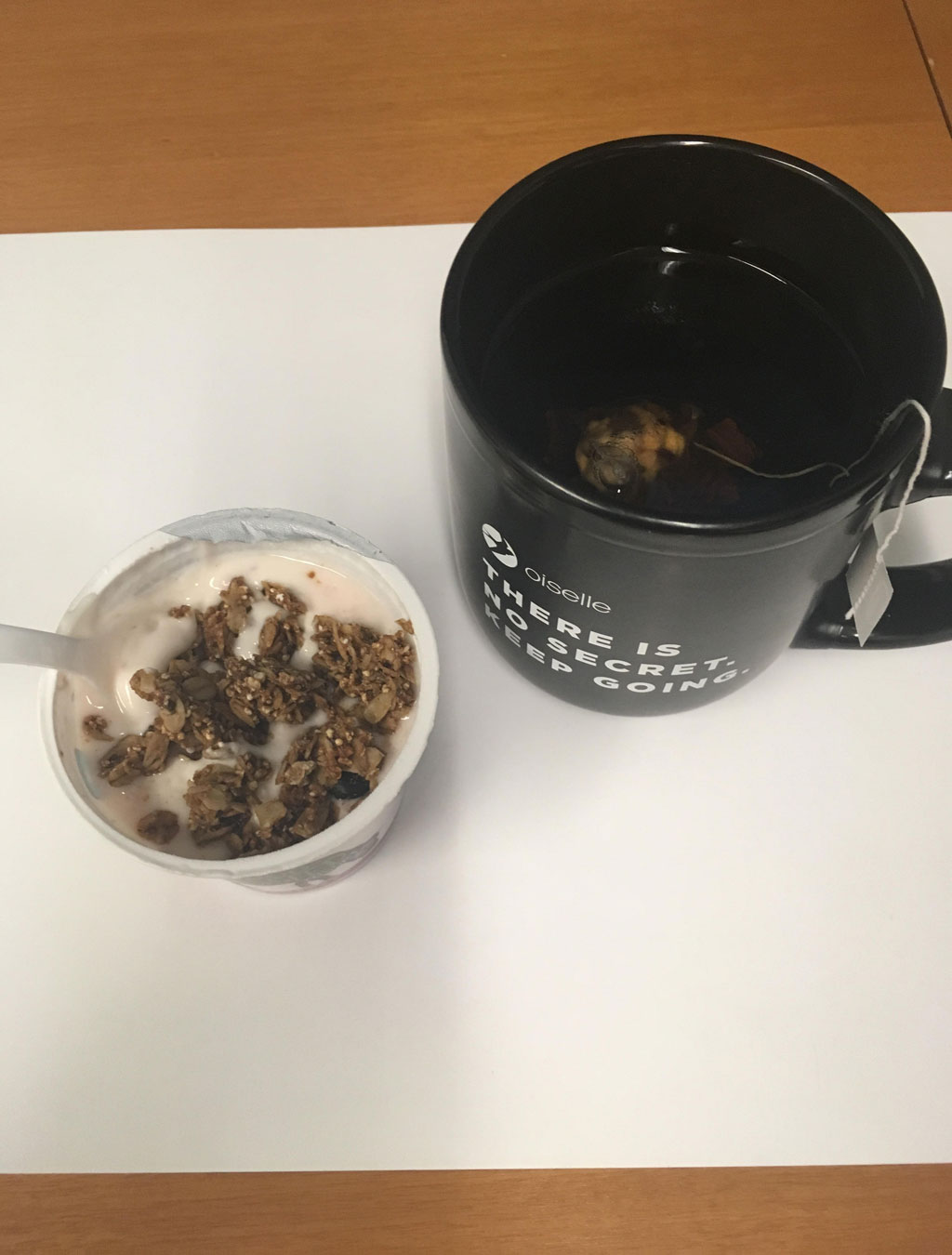 "During the week, I always eat breakfast at my desk. I start with a cup of black tea, a glass of water and typically have yogurt with granola."
Lunch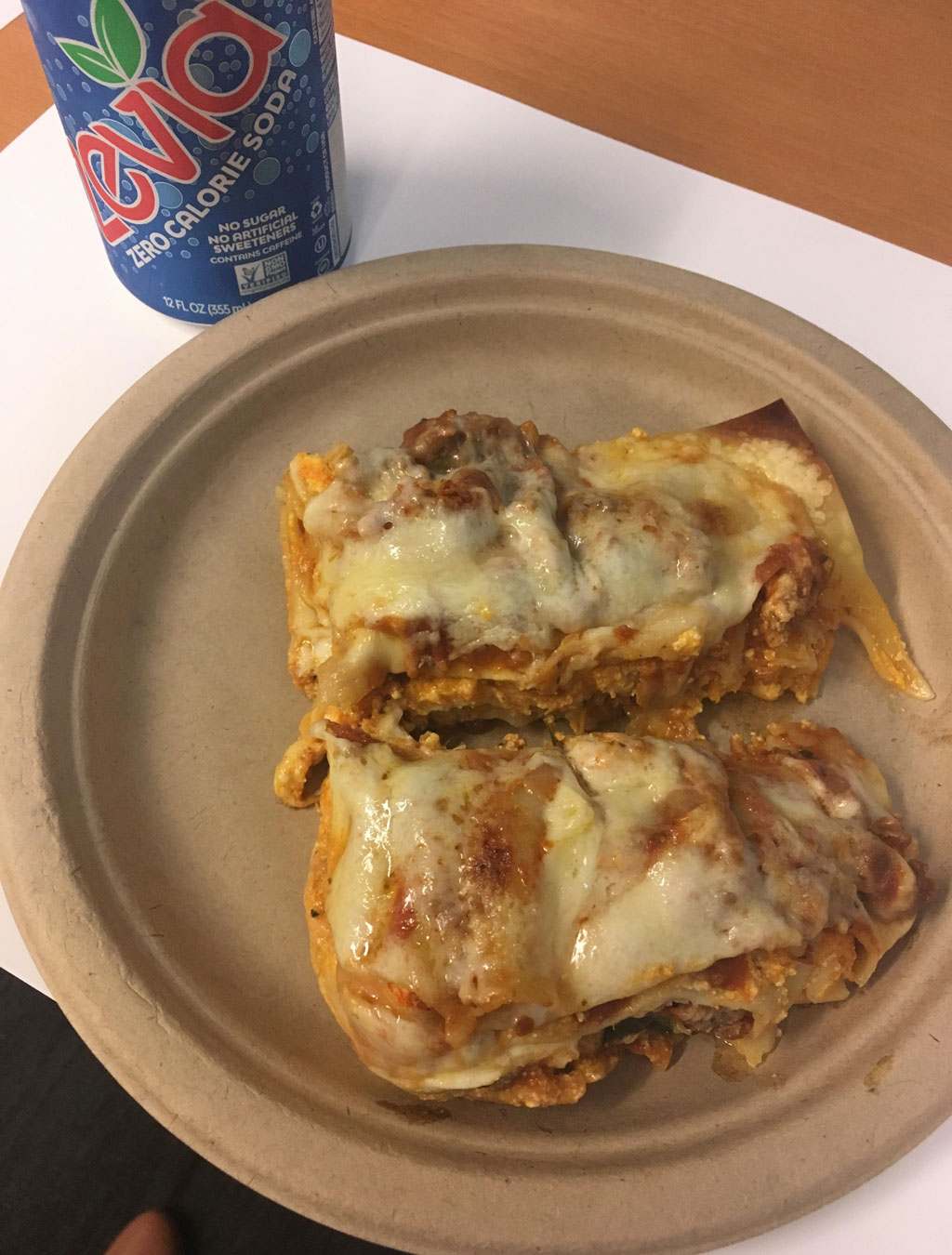 "Over the weekend I made marathon lasagna from the Run Fast Eat Slow cookbook by Shalane Flanagan and Elyse Kopecky," says Carter. "It tasted amazing and we have a ton of leftovers. That was lunch today and will be lunch most of the week. It's made with sweet potatoes, ground turkey, and spinach—lots of good stuff in there."
Afternoon Snack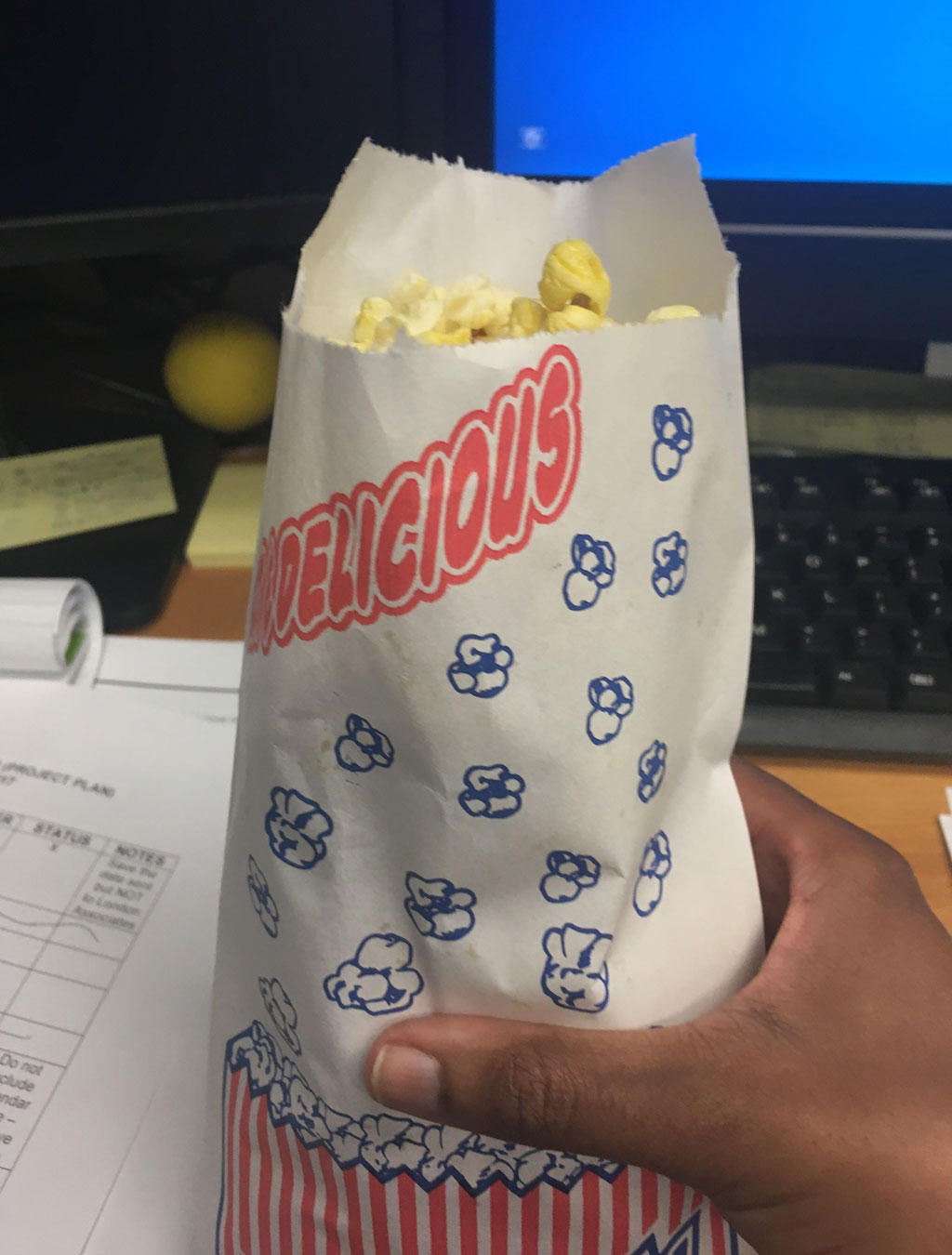 "On Mondays we always have popcorn at work and I don't ever miss it. It's the perfect afternoon treat," says Carter.
Dinner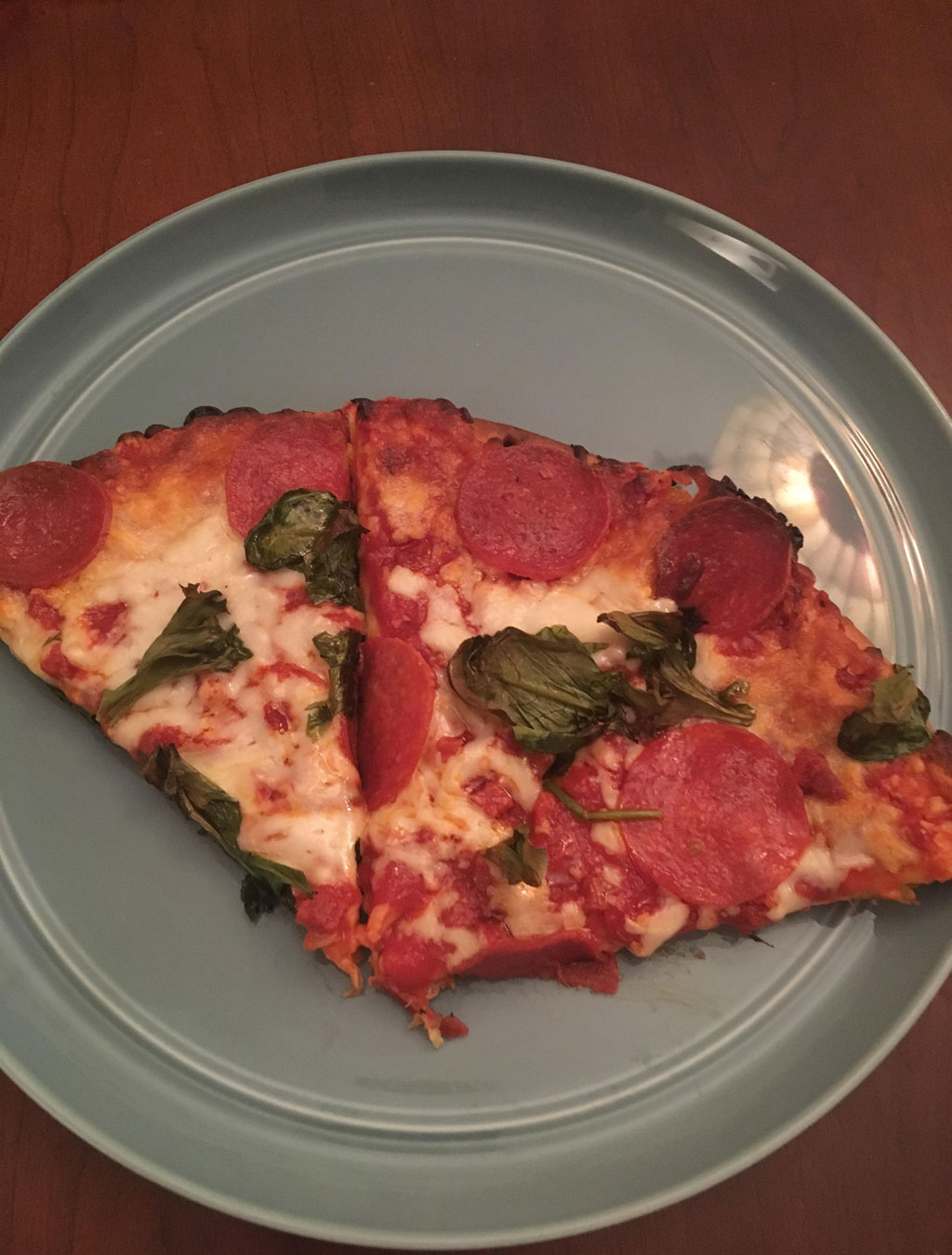 "I went for a five-mile run to see the cherry blossoms after work, so I was pretty hungry by the time I got home," says Carter. "I popped in a frozen pizza because it was quick and easy."
Have a Food Diary you'd like to share? Email ccunningham@washingtonian.com.
Consult with your doctor before beginning a new diet. Washingtonian does not endorse any diet without the supervision of a medical professional.