Many lighthouses are renowned for their architecture and height. At just 32 feet tall, Turkey Point is not one of them.
What makes it special is the lightkeepers who served it. Or rather, their gender. At a time when the solitary, manual work of tending a lighthouse wasn't considered suitable for women, Turkey Point was run by four female keepers between 1844 and 1948, the year the position was abolished.
Built in 1833 on a bluff in Cecil County, Turkey Point was 14 miles from the nearest store, over poor roads—meaning that whoever lived in its 2½-story keeper's house had to grow his or her own food, among other things. The first woman in the job was Elizabeth Lusby, wife of the lighthouse's first keeper, Robert Lusby. She assumed his role after he died, serving from 1844 until at least 1861. Rebecca Crouch was the next female keeper. Her husband, John, was appointed keeper in 1865. Like Lusby, Crouch took over after her husband's death in 1873 and tended the lighthouse until she died in 1895.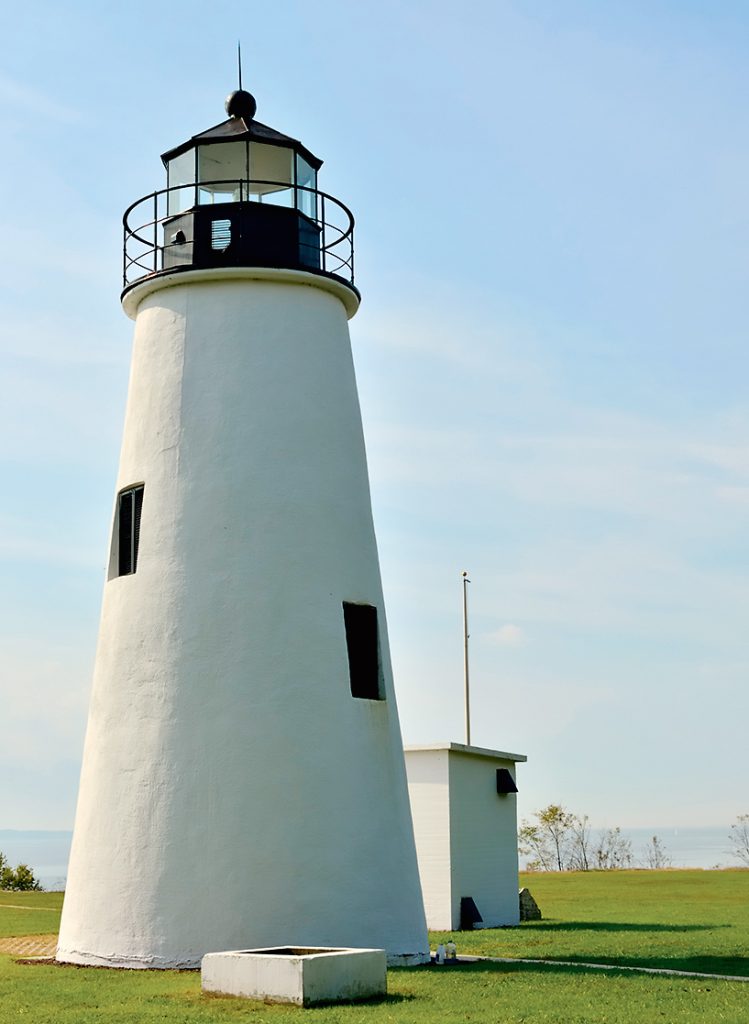 Wanting to carry on her mother's legacy, Crouch's daughter, Georgiana Brumfield, inherited the job and kept the lighthouse from 1895 to 1919. She retired at age 70 after living at Turkey Point for 54 years.
Finally, there was Fannie Mae Salter, Turkey Point's most famous woman attendant. Her husband, C.W., was keeper from 1922 until he died in 1925. Salter wanted to continue his work, but the Civil Service—the government agency in charge of the lighthouse—deemed her too old for the job at 43. Salter refused to accept that assessment and appealed to her senator, who took her case to the White House. President Calvin Coolidge had the final say: Salter could work as Turkey Point's keeper.
At dusk every day, she filled one of the lighthouse's two lamps with oil and lit it, then climbed the tower to put it in its lens. She checked the lamp an hour later, then again before bed. If the light went out in the middle of the night, she got up to fix it. When the mechanical, 1,200-pound fog bell failed, she manually struck it with a 50-pound clapper four times a minute until the boat in need of navigation passed safely.
Apparently, none of this fazed Salter: "Oh, it was an easy-like chore," she said, according to the US Coast Guard.
Salter served 22 years, until 1947, when she was 65. The next year, Turkey Point became completely automated, making her its last keeper. She spent the rest of her days in a house six miles away, close enough to see the lighthouse.
This article appears in the April 2017 issue of Washingtonian.