The Salt Line bills itself as a New England-style seafood joint, but there's so much more to get excited about than lobster rolls and "stuffies." (Granted, we're pretty psyched for NE's answer to clams casino.) The waterfront venture opened near Navy Yard on June 1 with an ambitious menu of fin-fare from chef Kyle Bailey, a 100-seat patio bar overlooking the Anacostia River, and a tinge of star appeal thanks to major backing from Nationals first baseman Ryan Zimmerman.
"This is huge for us, I've lost a lot of sleep," says Bailey, who also oversees the kitchen at Sixth Engine and is formerly head chef at Birch & Barley and other Neighborhood Restaurant Group ventures.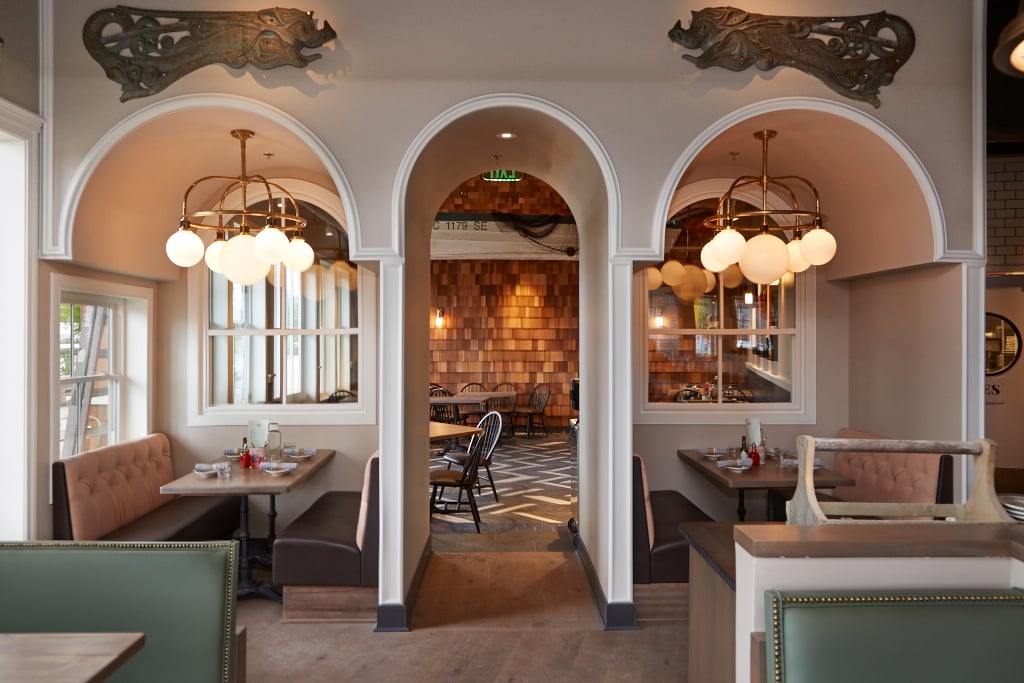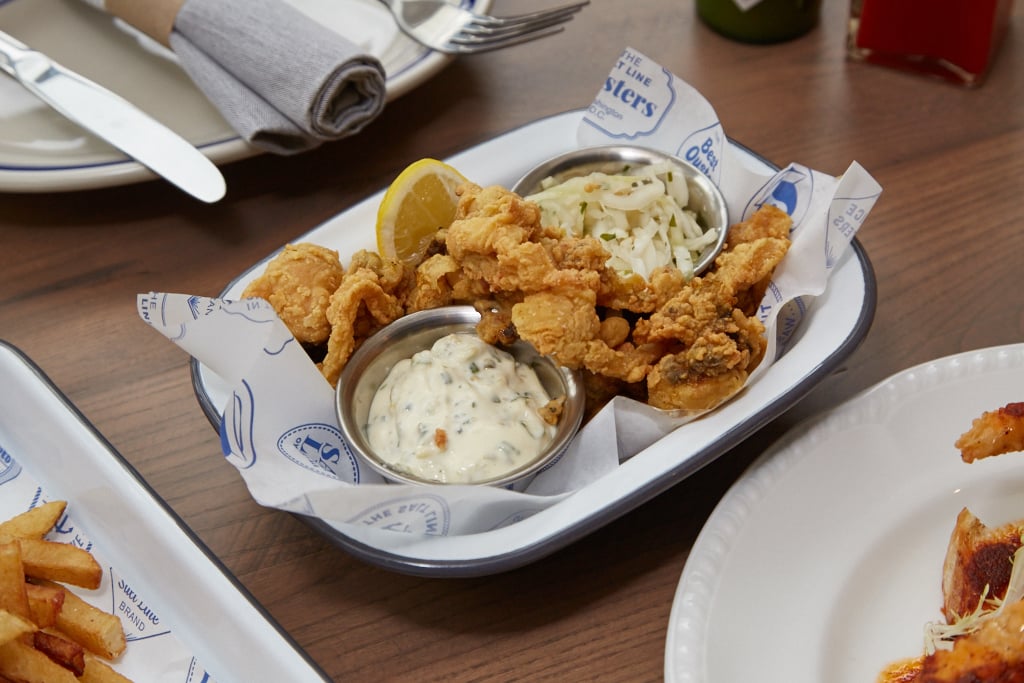 The idea for a Northeastern restaurant came from Long Shot Hospitality business partner Jeremy Carman, a native of Massachusetts and Maine whose parents owned a seafood distribution company. For the Salt Line, Carman and Bailey are taking a new approach to sourcing fish and shellfish, forming a partnership with Annapolis's Old Line Fish Co. through Dock to Dish. The latter can be likened to a CSA for seafood, cutting out middlemen to connect fishermen directly to consumers—or in this case, chefs and restaurants. A portion of the Bailey's menu will be devoted to these catches, which may include unusual Chesapeake finds like eels, soft shell clams, and monkfish.
"Instead of telling them to go out and bring us 20 pounds of rockfish, they're bringing us what they get. It's the ultimate line of sustainability," says Carman.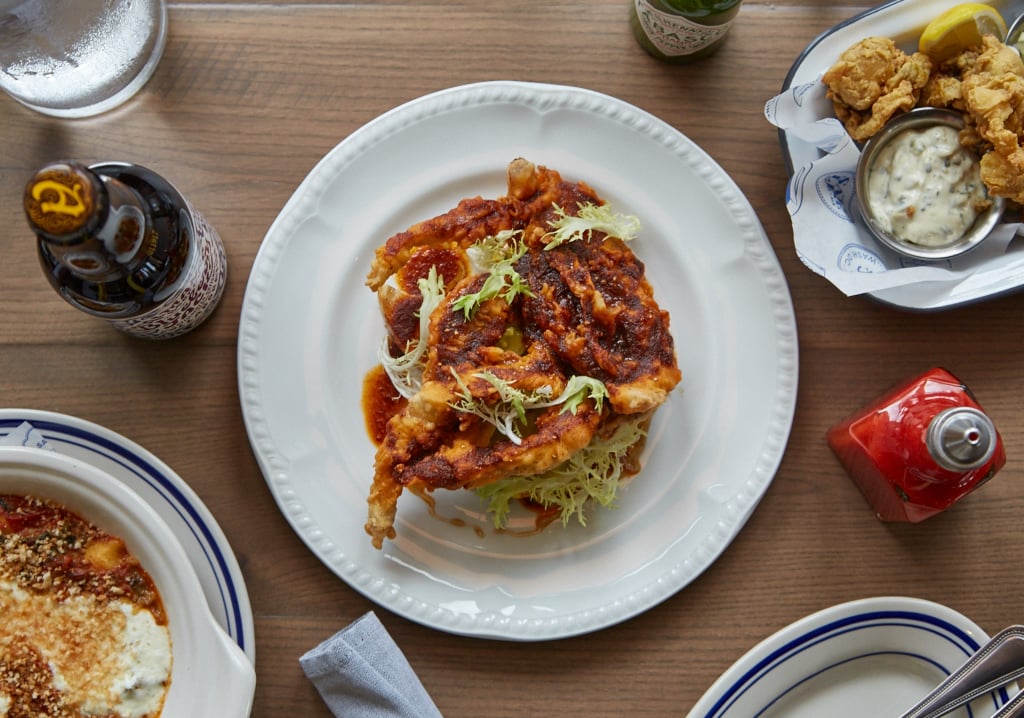 The dinner menu is divided between New England classics (bacon-spiked chowder, clam bellies, and homemade Parker House rolls) and Bailey's chef-y creations (octopus carpaccio, uni pasta carbonara). One thing you won't see is the ubiquitous DC crab cake—at least not yet. Bailey says he wants to hone soft-shell crabs while in season. His version: a riff on Nashville hot chicken where the crab is marinated in spicy buttermilk, fried, and served on griddled white bread with bread-and-butter pickled tomatoes.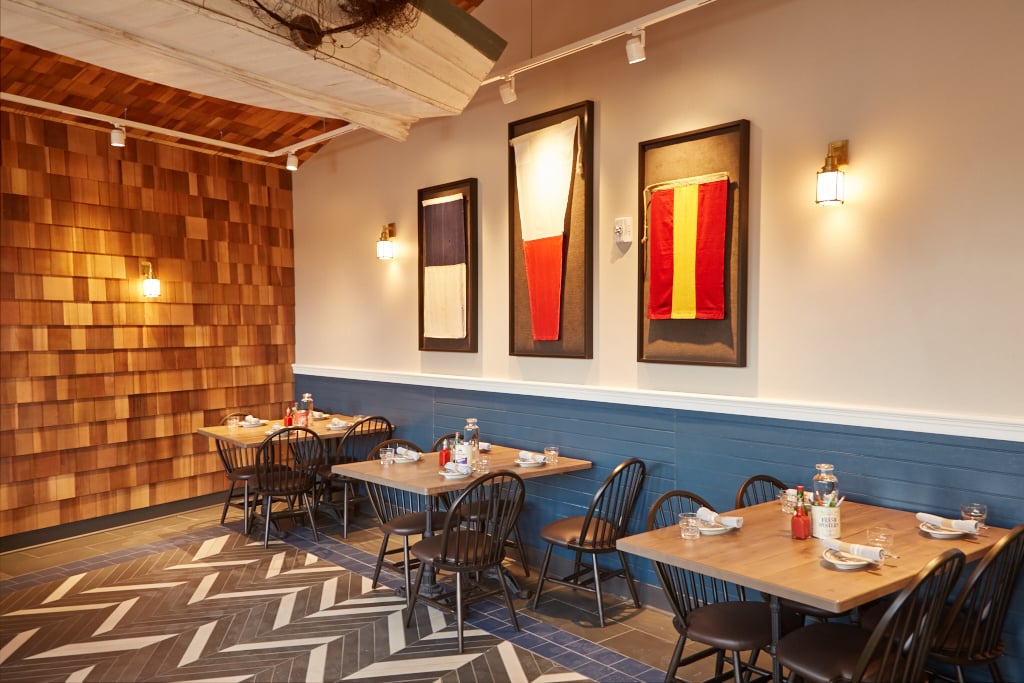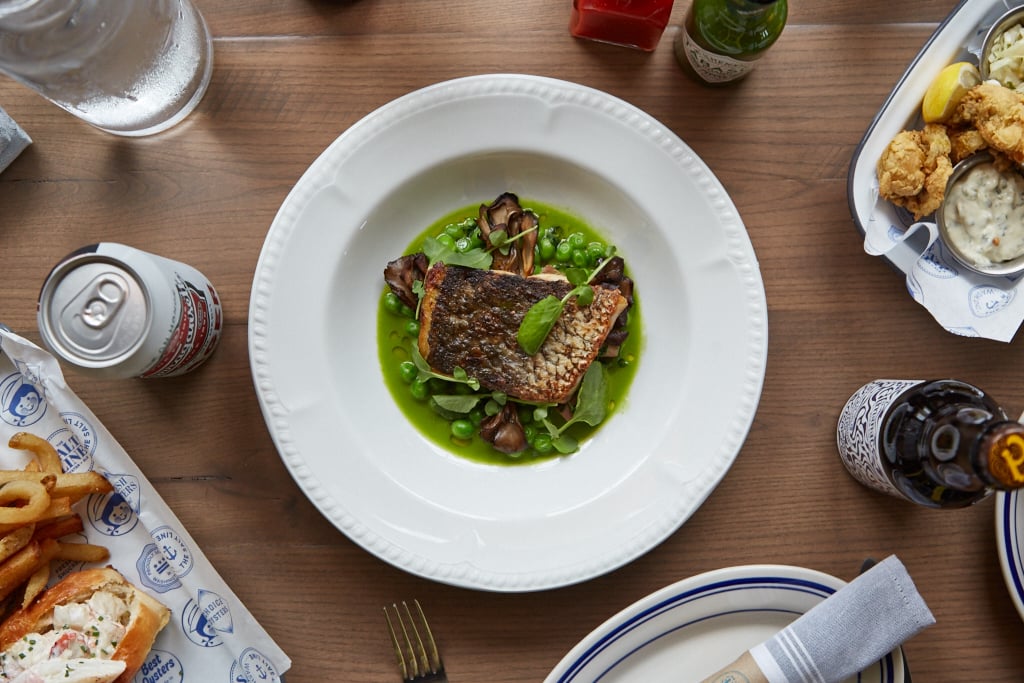 The dining room, which seats 100, also boasts a raw bar (here's a sample menu). Shuckers will prepare bivalves from New England and the Chesapeake, and offer four styles of oyster shooters. Seafood can also be ordered by the tower, which will include ceviches and other treats alongside the classics, or the charcuterie board with various potted, cured, and smoked fishes like "swordadella"–a swordfish sausage riff on mortadella that's studded with pistachios, lemon zest, and sliced scallop.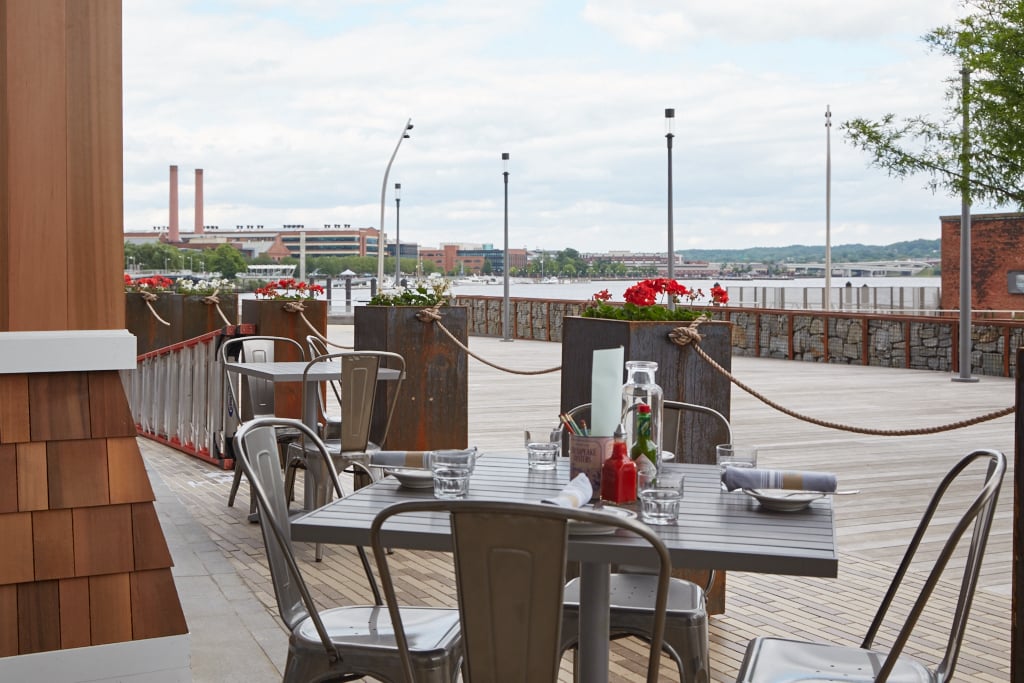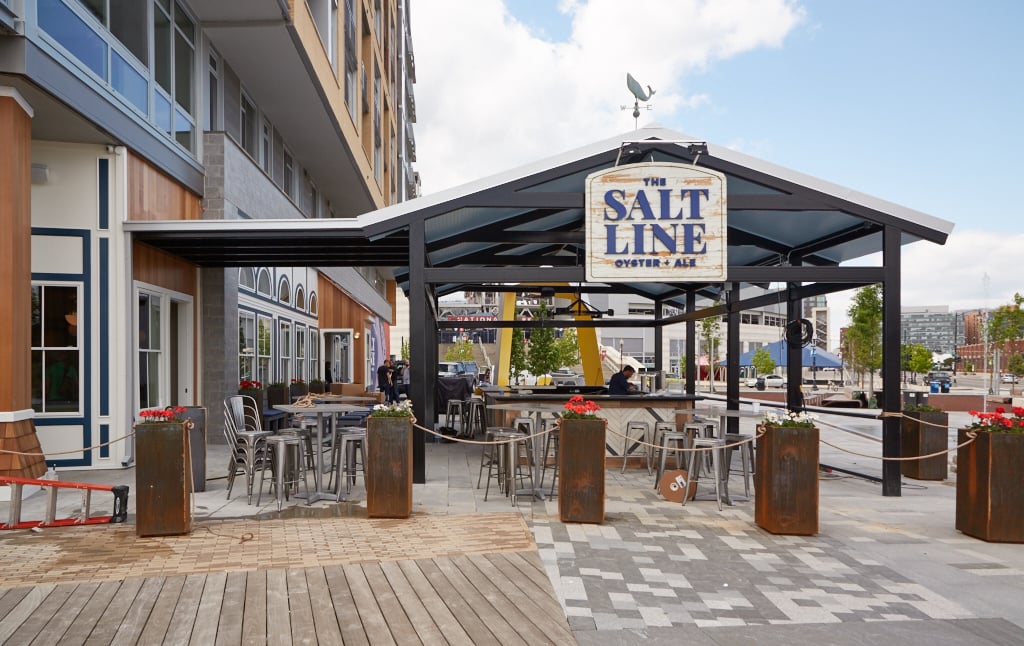 One of the Salt Line's big draws is its waterfront position in the Dock 79 development flanking Nationals Park (a second location of All-Purpose will also open there this summer). A dedicated outdoor bar will serve summery drinks like Fish House rum punch, a "wicked good" daiquiri, and a substantial list of beers and warm-weather wines. Two frozen drink machines will churn out seasonal slushies. Up first: vodka-spiked Dell's frozen lemonade and a boozy play on Dunkin' Donuts Coolatta with Allen's Coffee Brandy, a.k.a. "The Champagne of Maine."
The Salt Line. 79 Potomac Ave., SE. Open for dinner on June 1.