I happen to live in Bloomingdale. So you know what I did when I received this adorable submission for a wedding ceremony and reception at our beloved neighborhood coffee shop-slash-bar-slash-whatever-you-need-it-to-be gathering place, Big Bear? I let out a little squeal of delight. It's not often that you come across a District wedding without so much as a hotel or monument in sight.
But this wedding made me excited for another reason: now every time I go in for my morning cup of Joe, I picture Megan Mahoney, Daniel Perez, and their adorable daughter and flower girl, Ashley, posing outside the doorway, huge smiles radiating from their faces, all madly content after a beautiful ceremony on a clear blue-skied day in April. Get a glimpse of the magic for yourself in the pictures below, captured by husband-and-wife photography team The Beards.
Follow B&G on Instagram | Like B&G on Facebook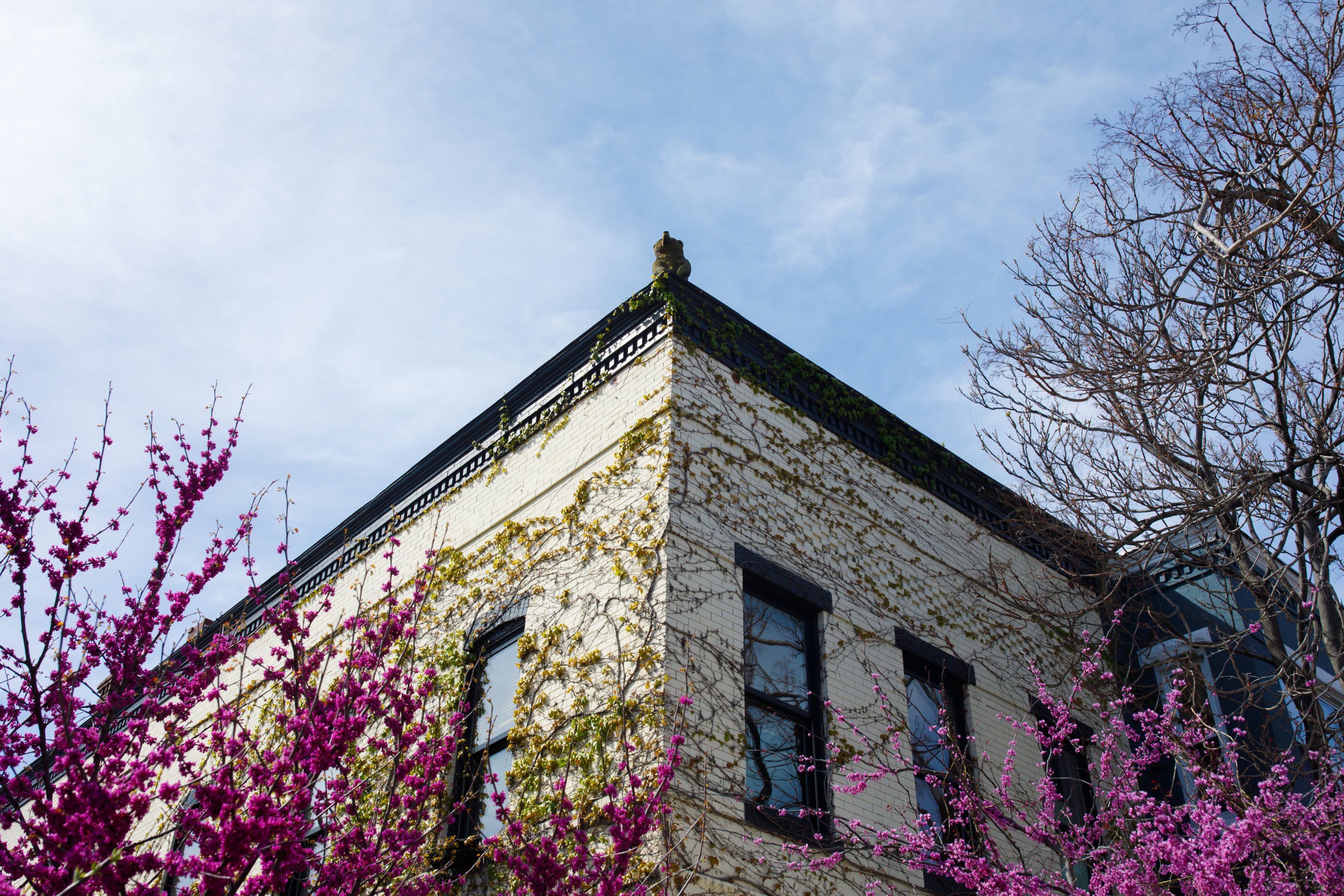 When Megan and Daniel were connected online through a mutual friend in 2013, they found they had quite a lot to talk about. For one thing, they were both registered nurses. Still, both were a little surprised when the conversation flowed so easily that they continued to text, tweet, and Snapchat their way through the next six months.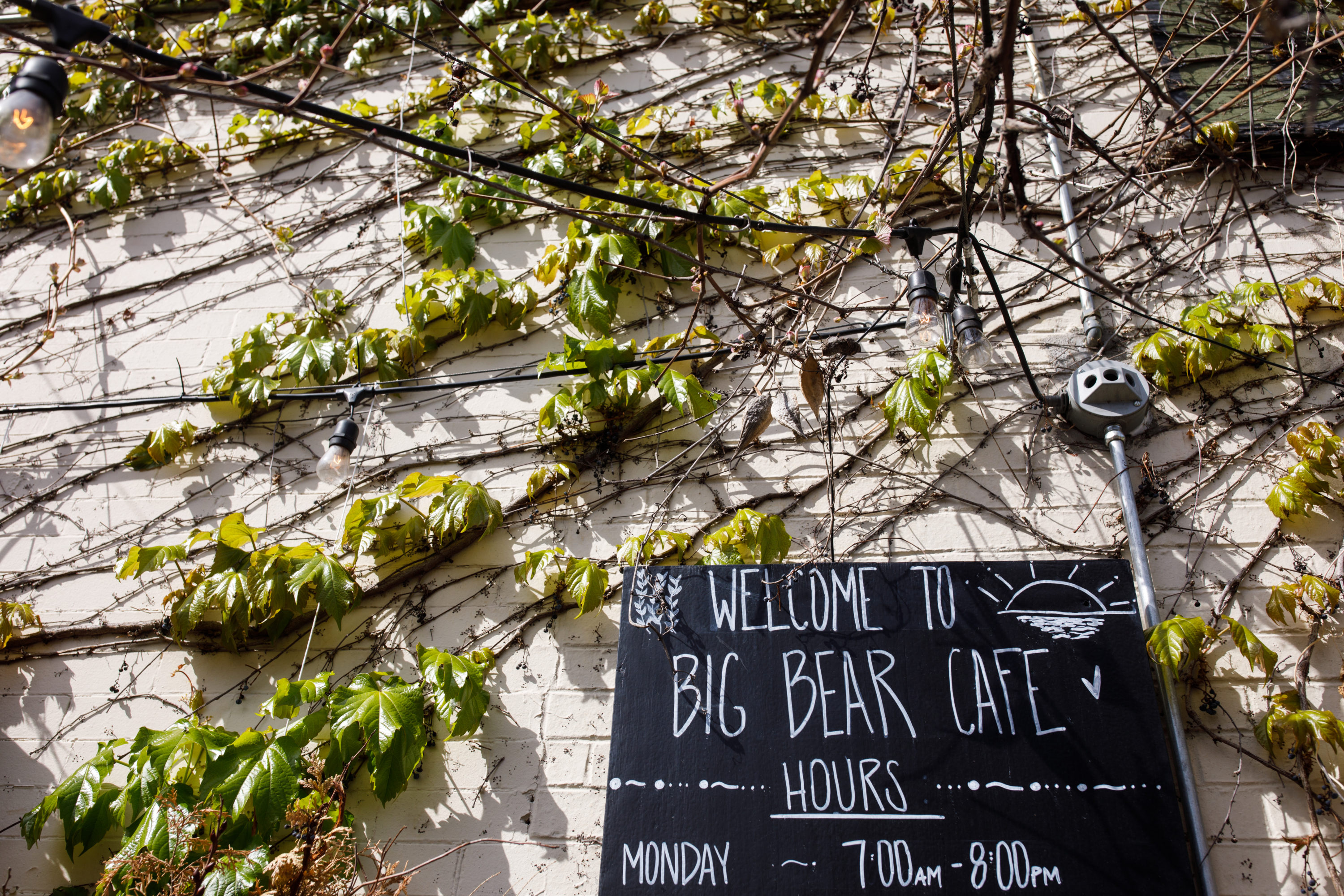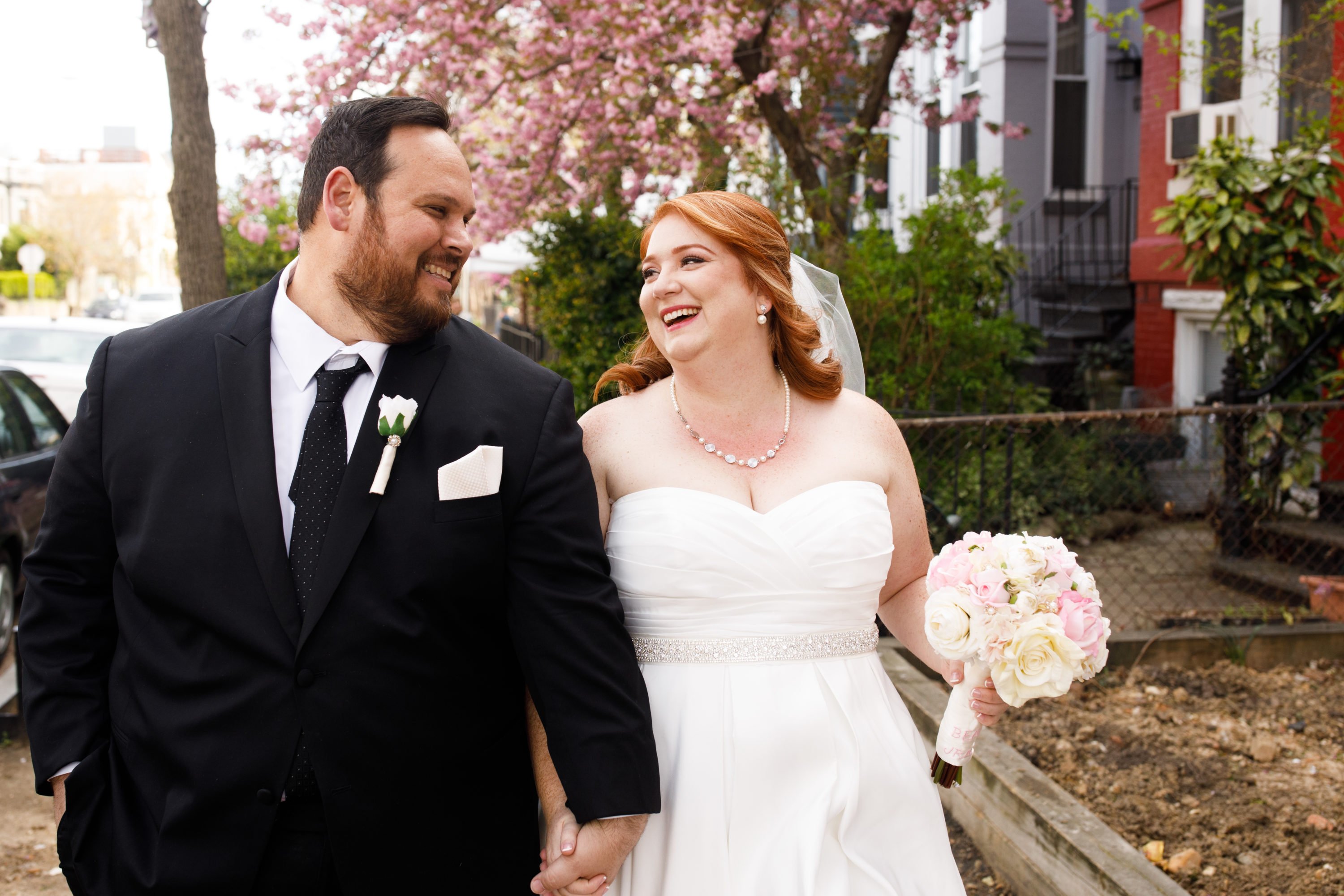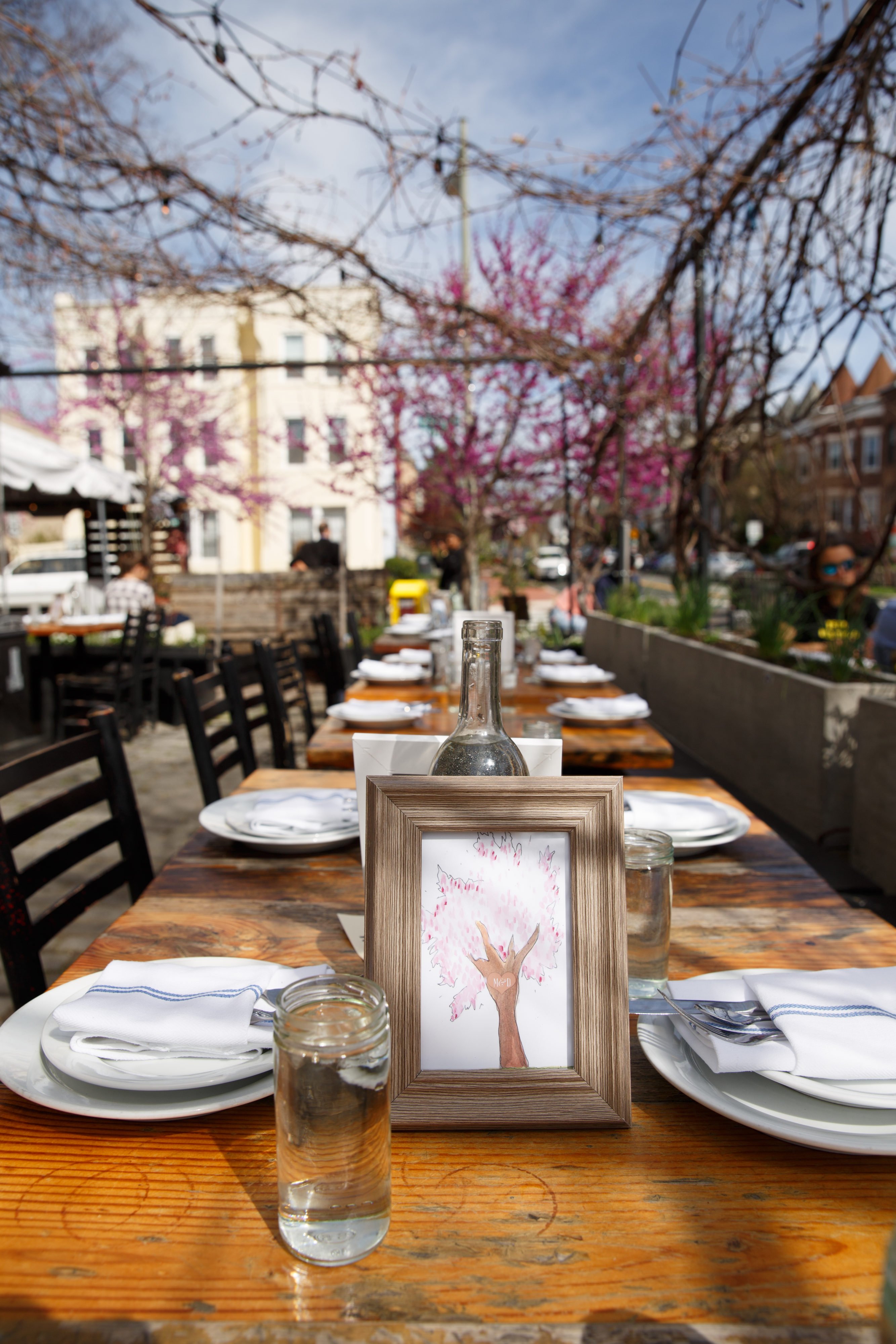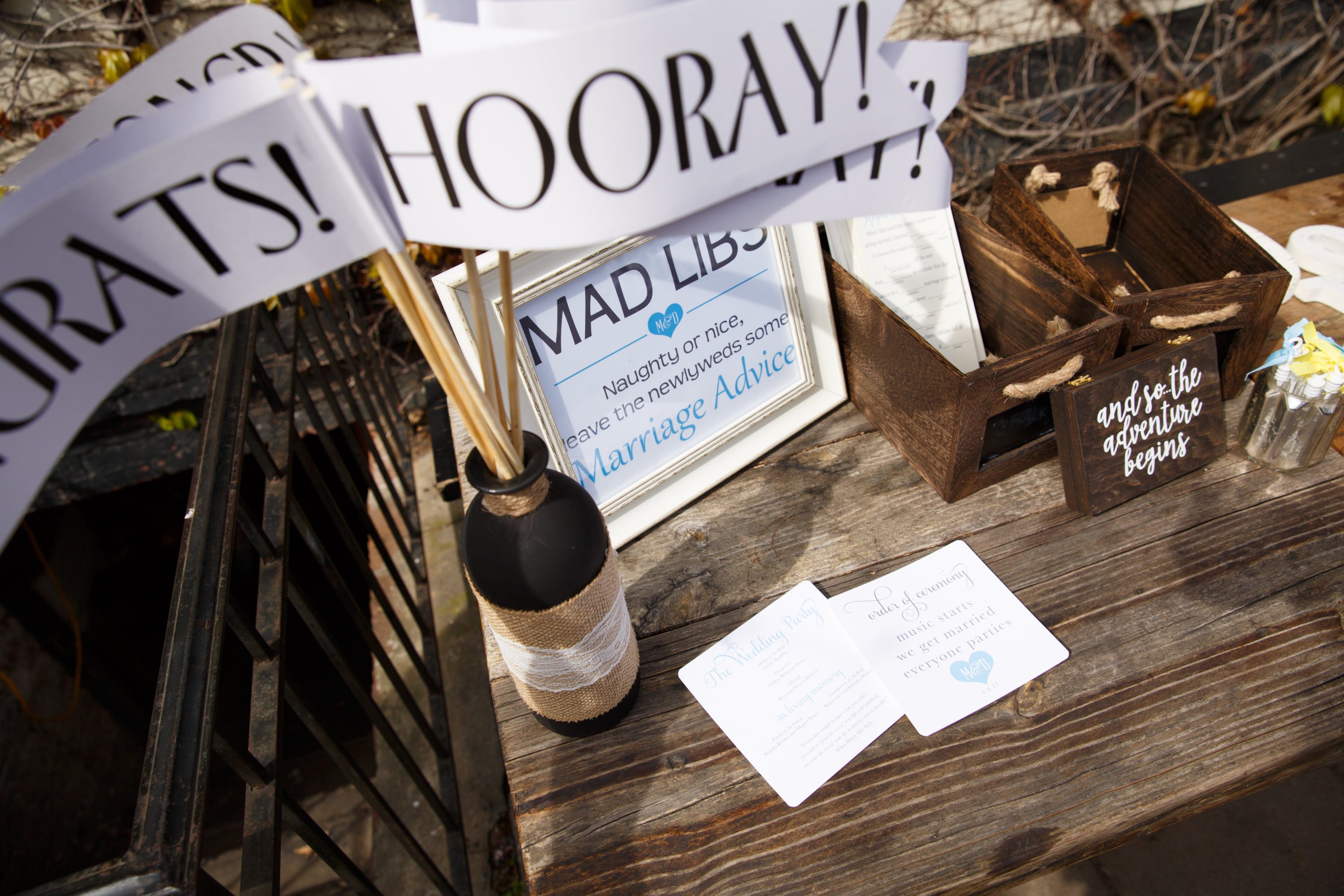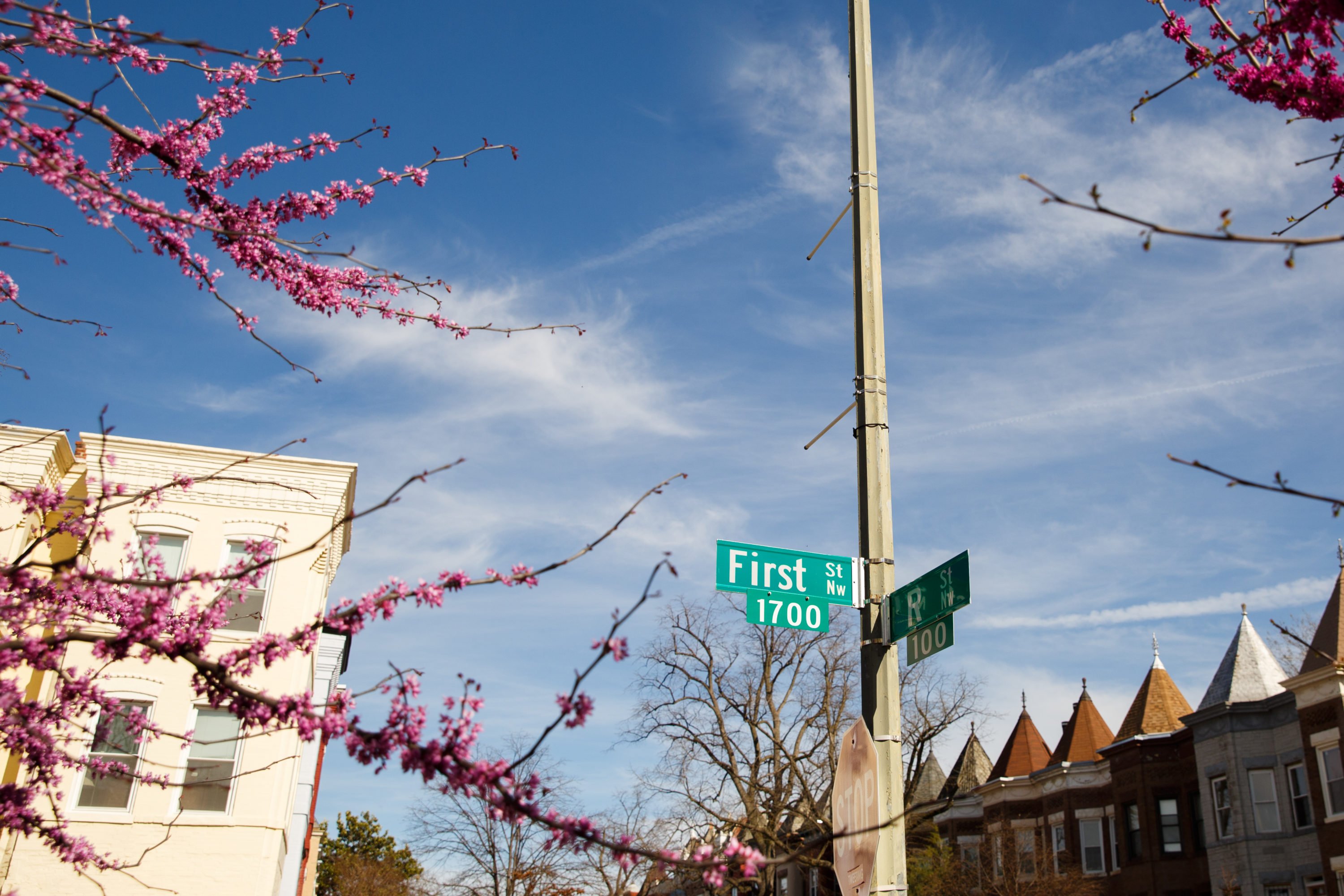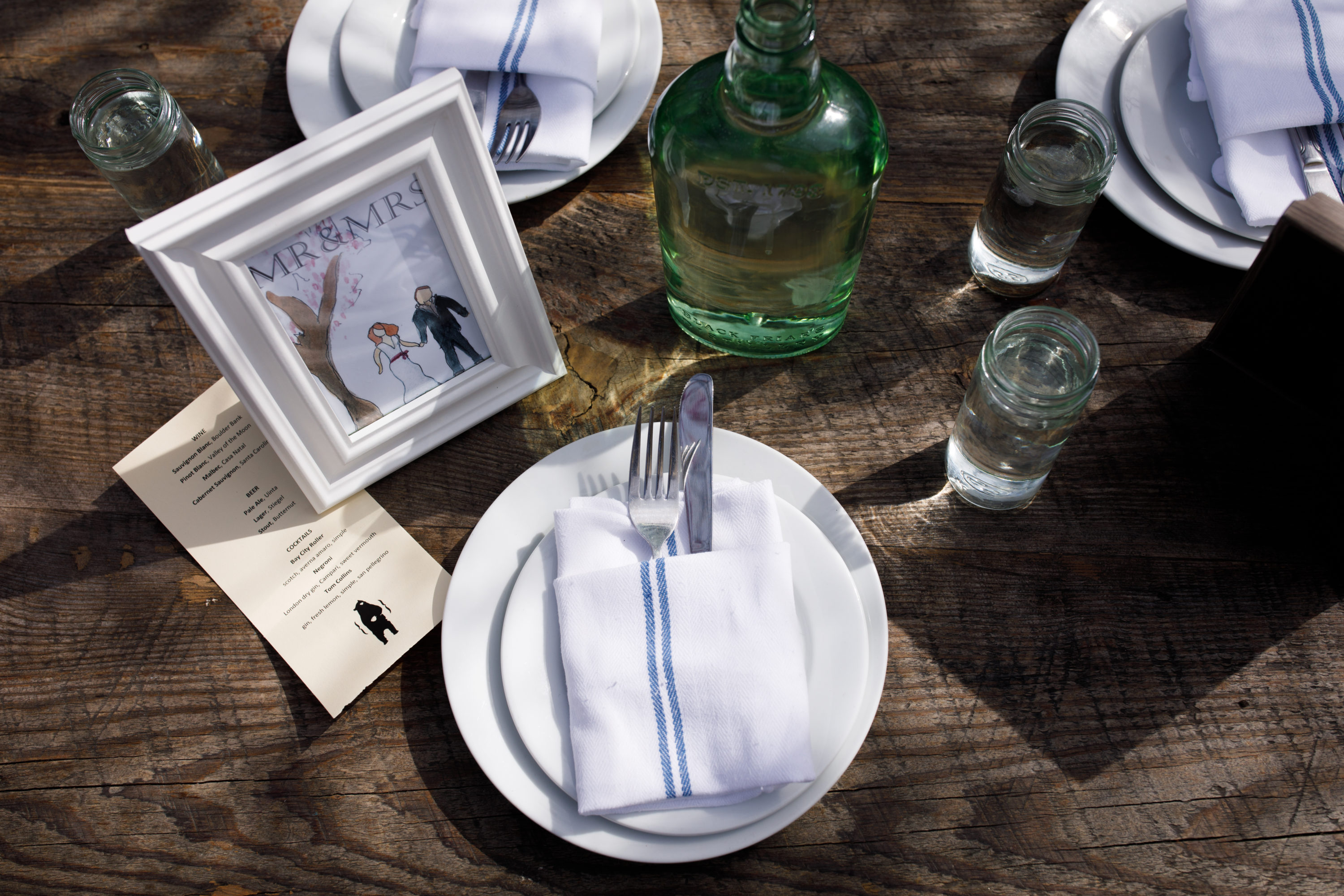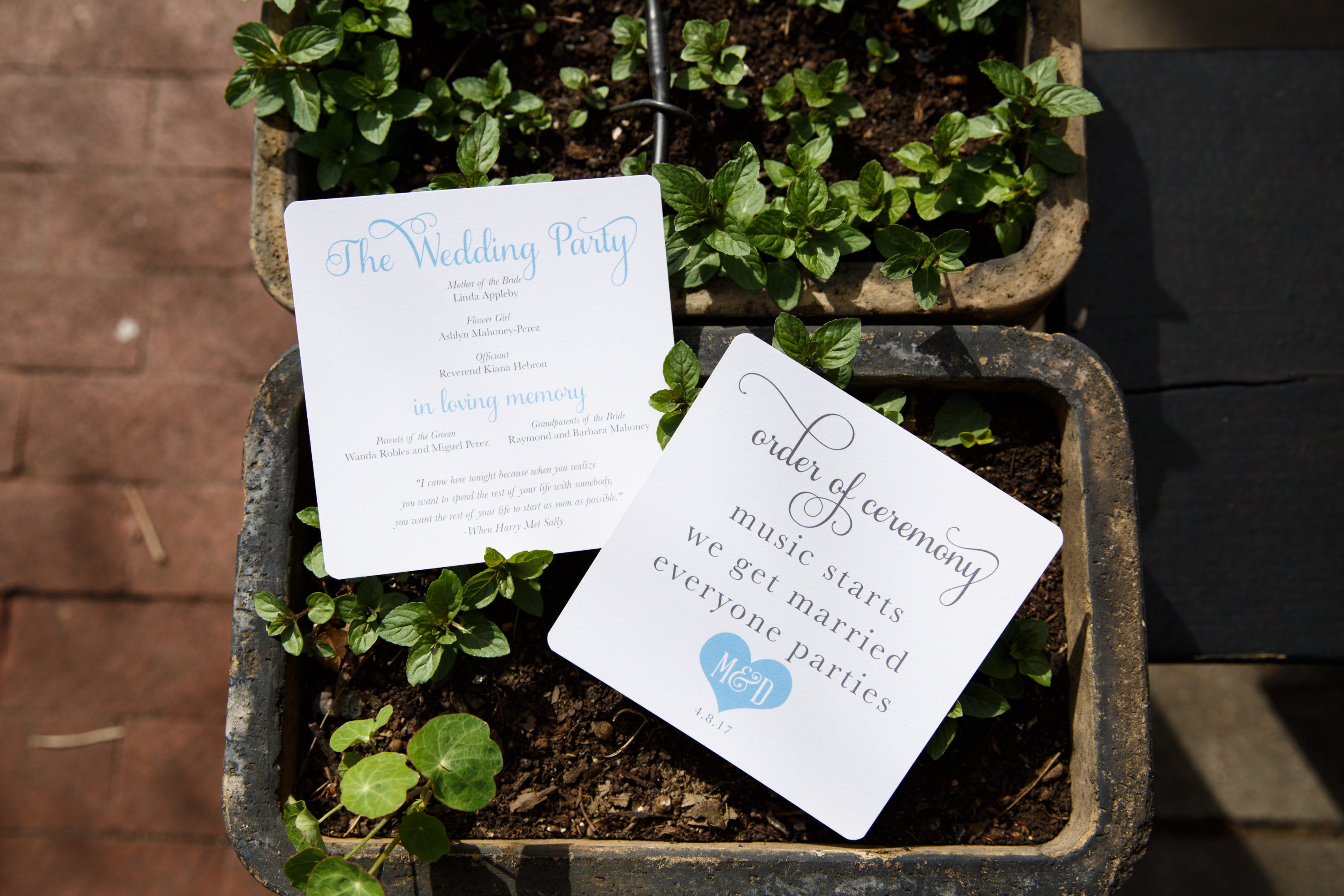 "When I left my apartment to meet him, I remember telling my roommate that I was going to meet this guy to 'get this crush out of my system,'" Megan explains. "I was just guessing that he wouldn't be as charming in person, but he was. He was even better in person."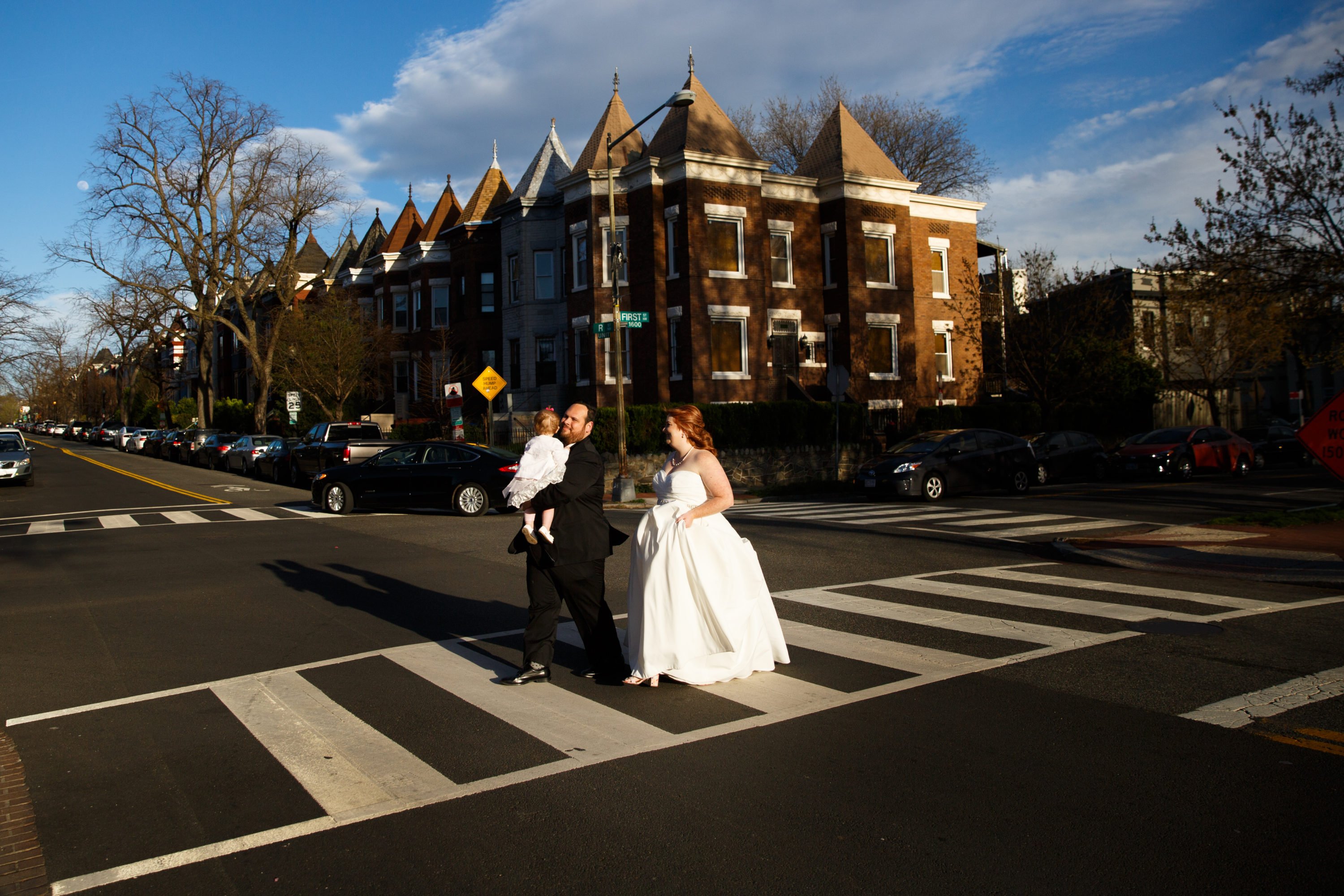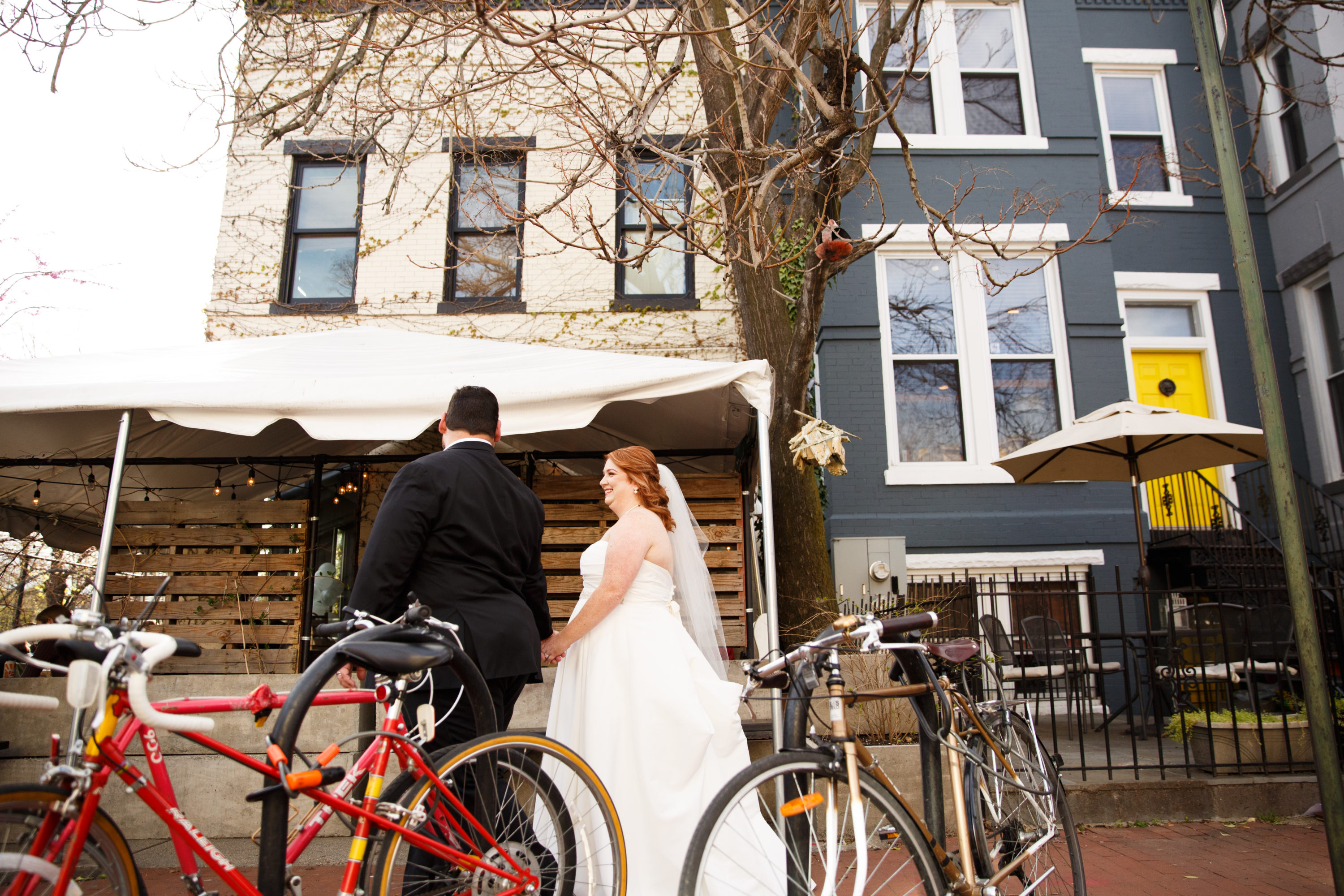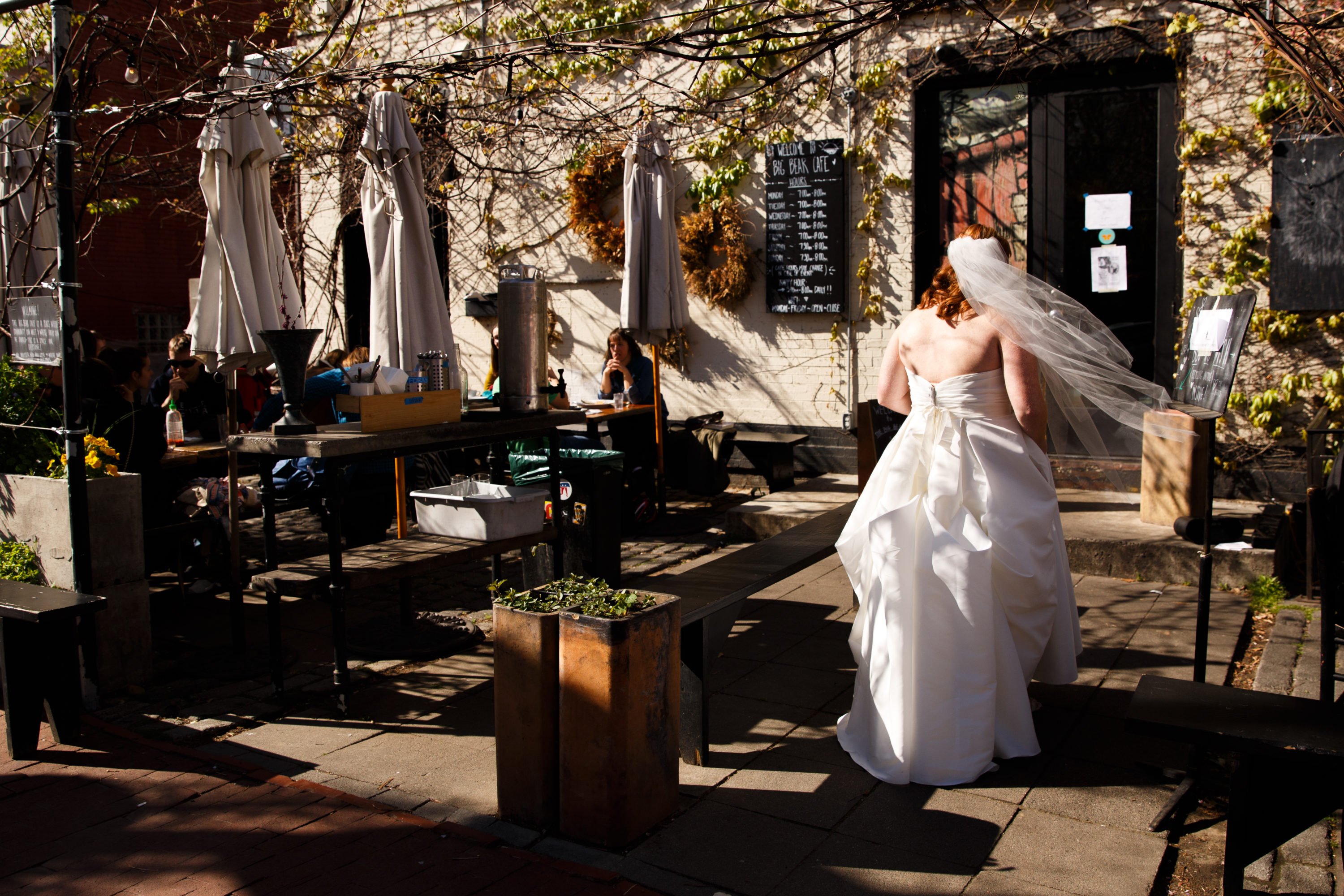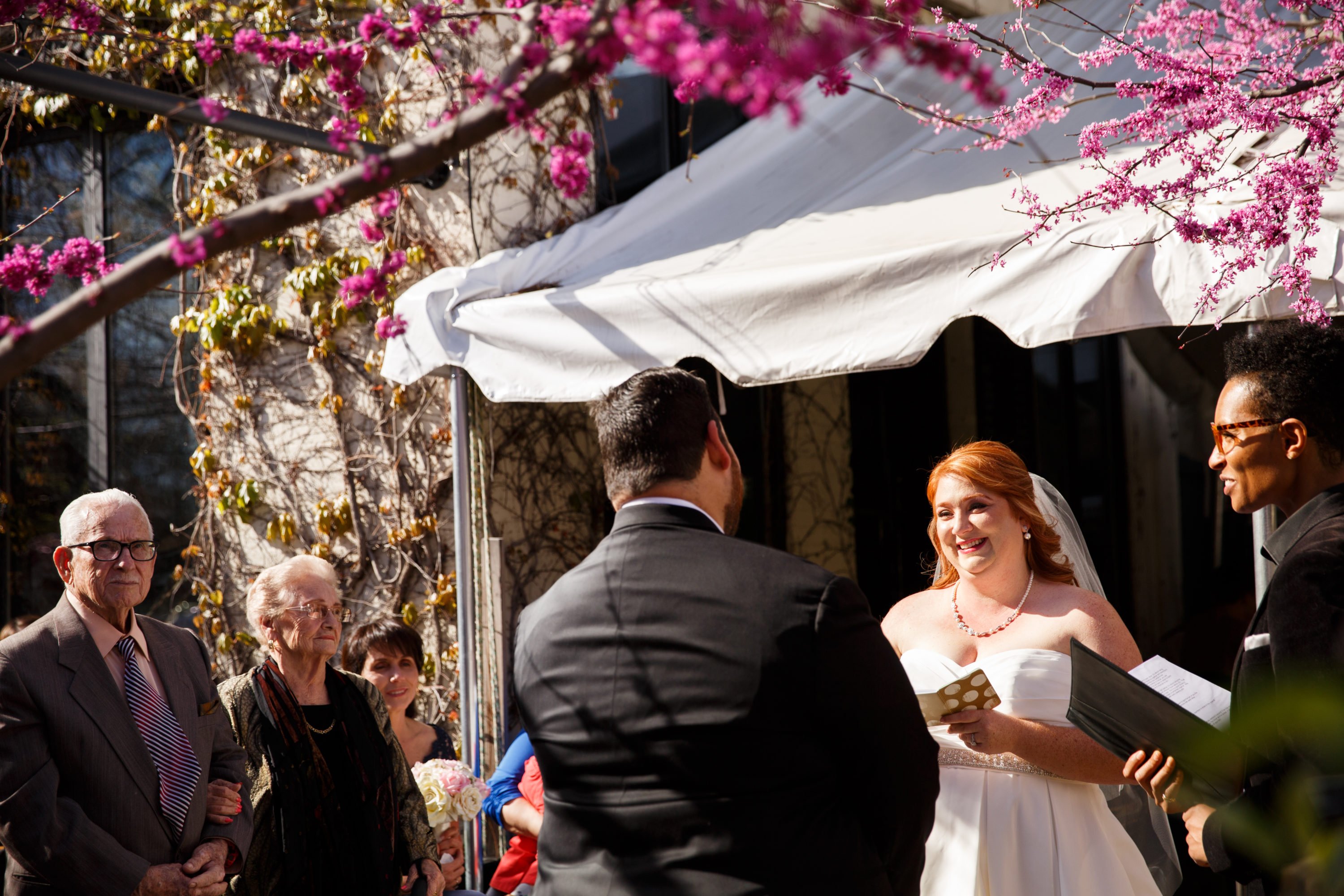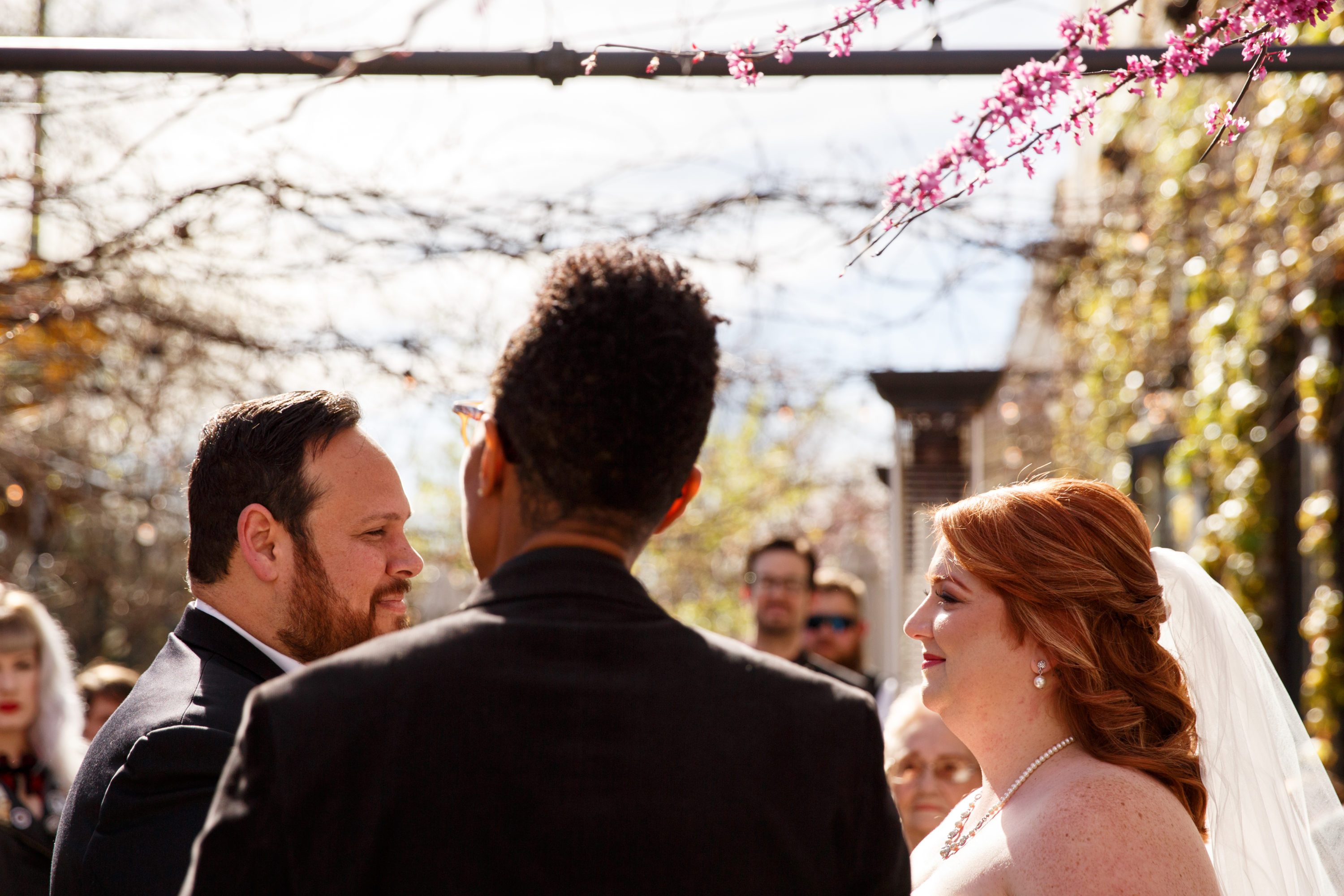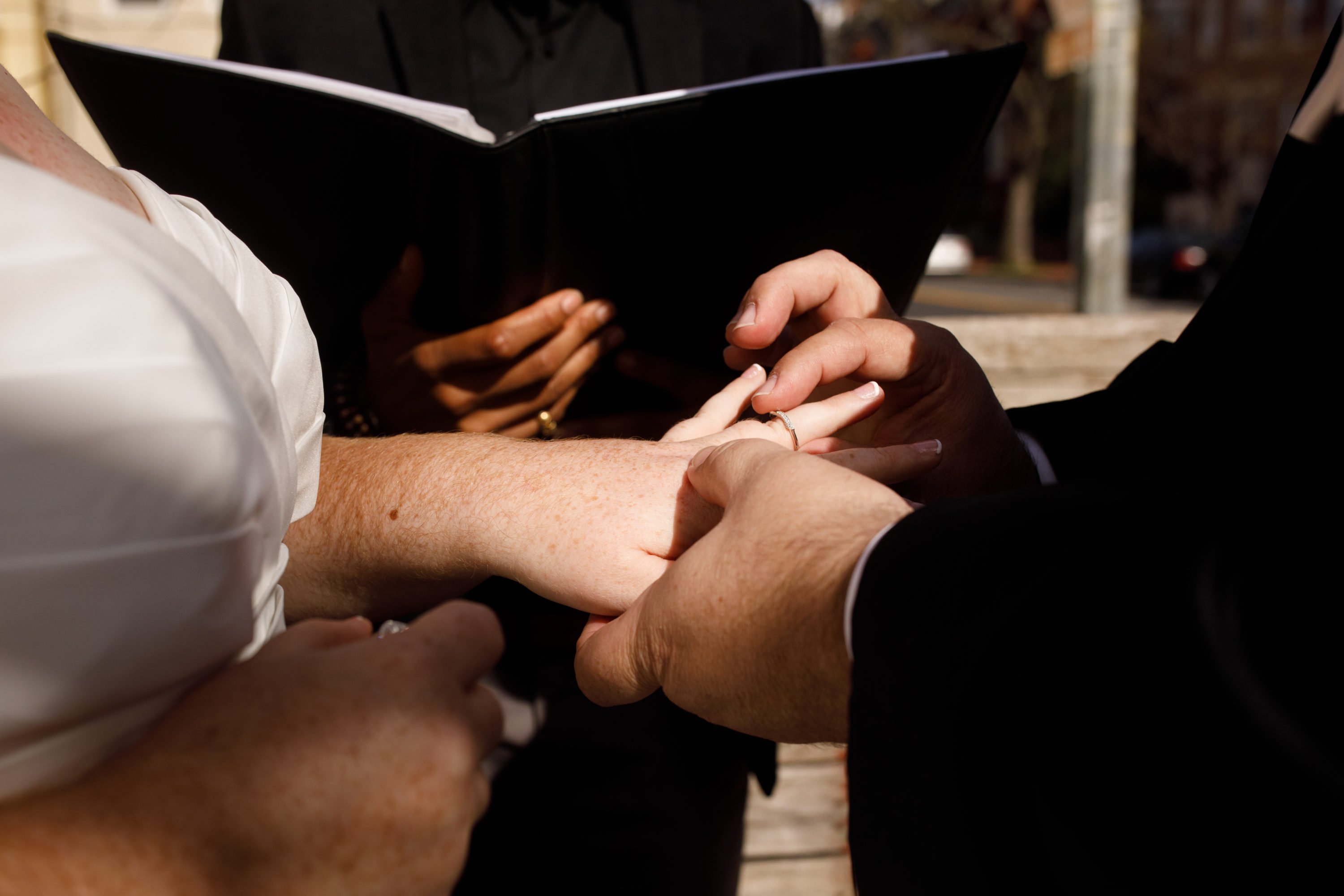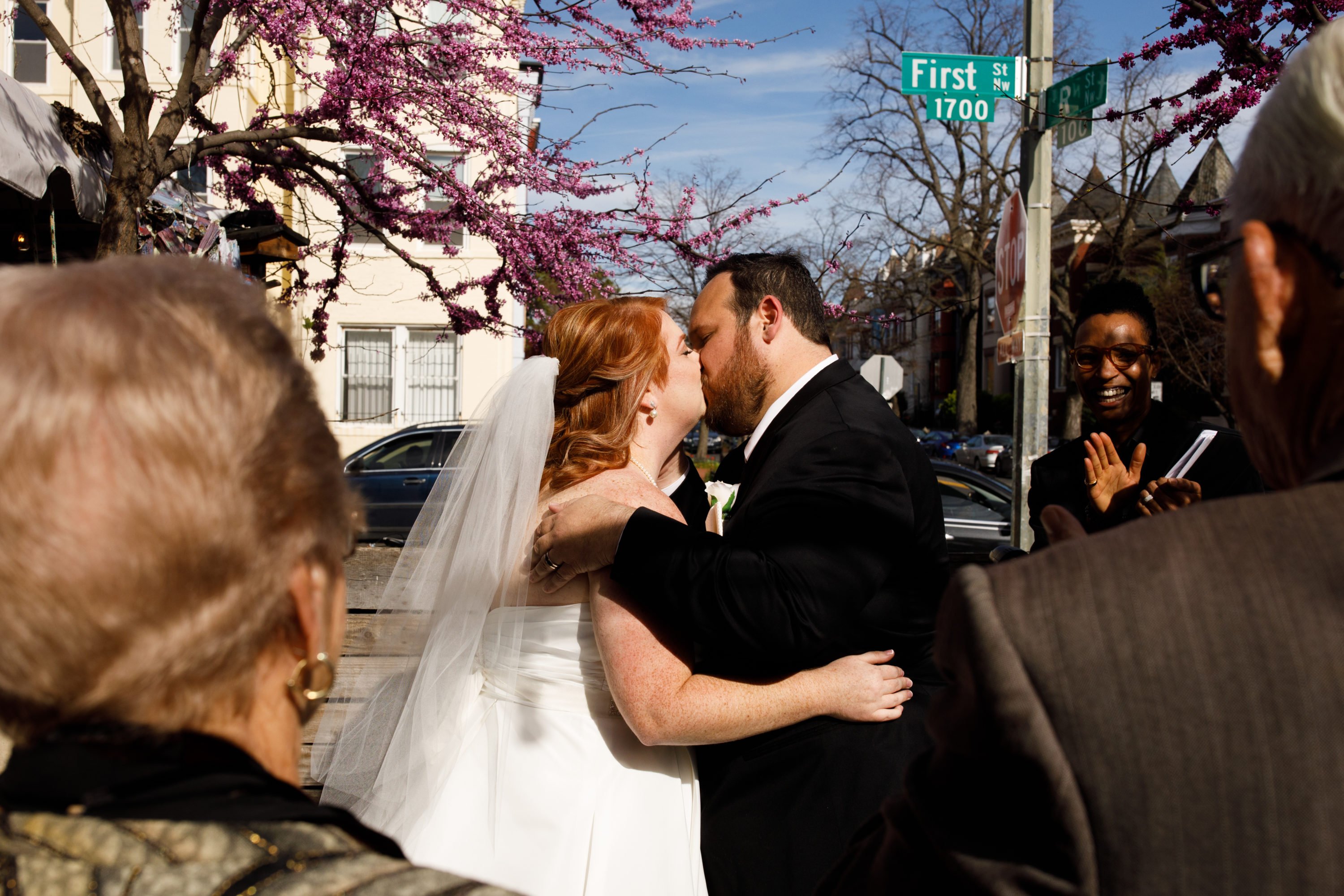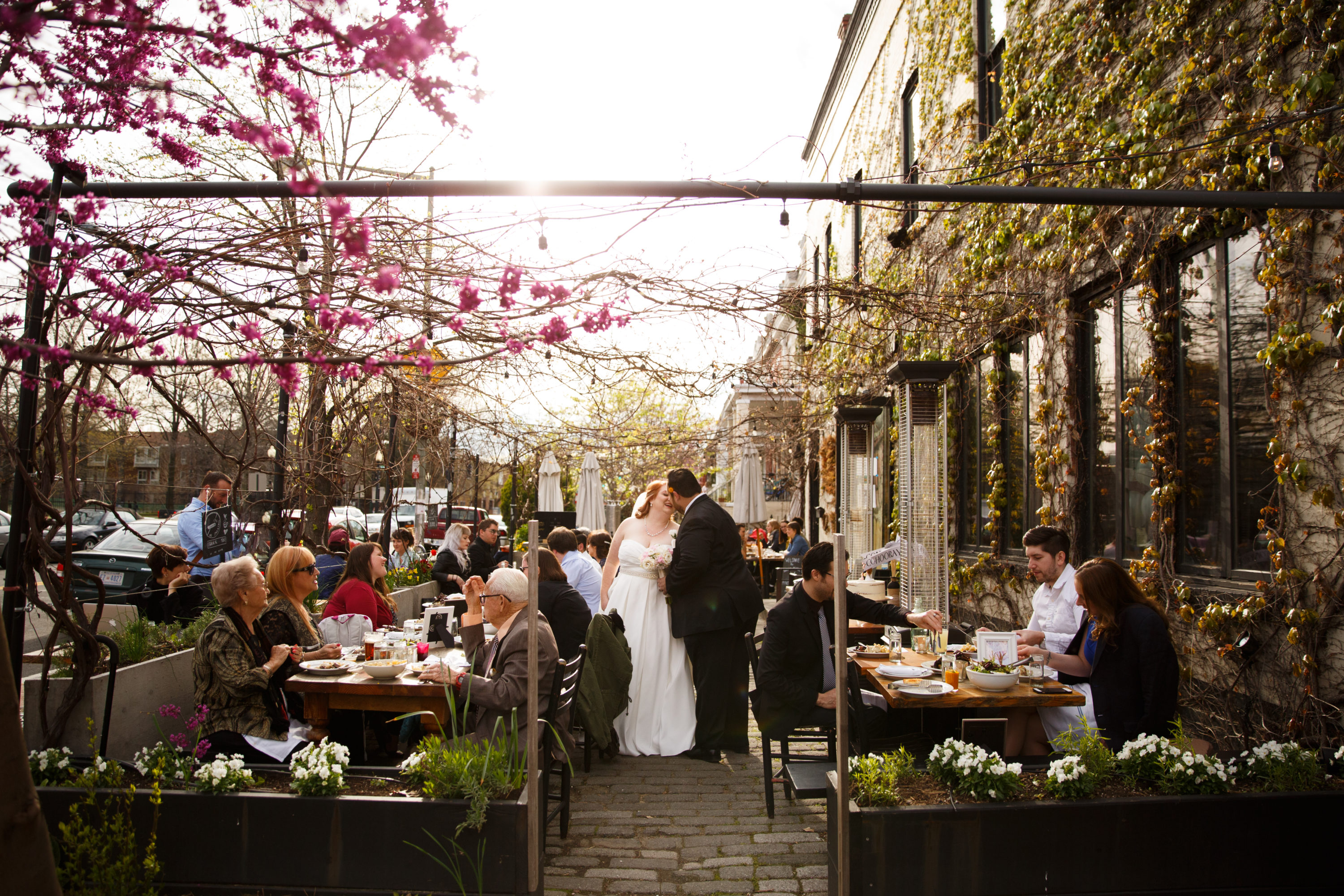 "I already knew I liked her smarts and personality, and from many pictures I also knew she was gorgeous. But it was how well we clicked that blew me away. I felt like I'd known her for years, like we had always known each other. That's when I knew I had fallen for her," Daniel describes it.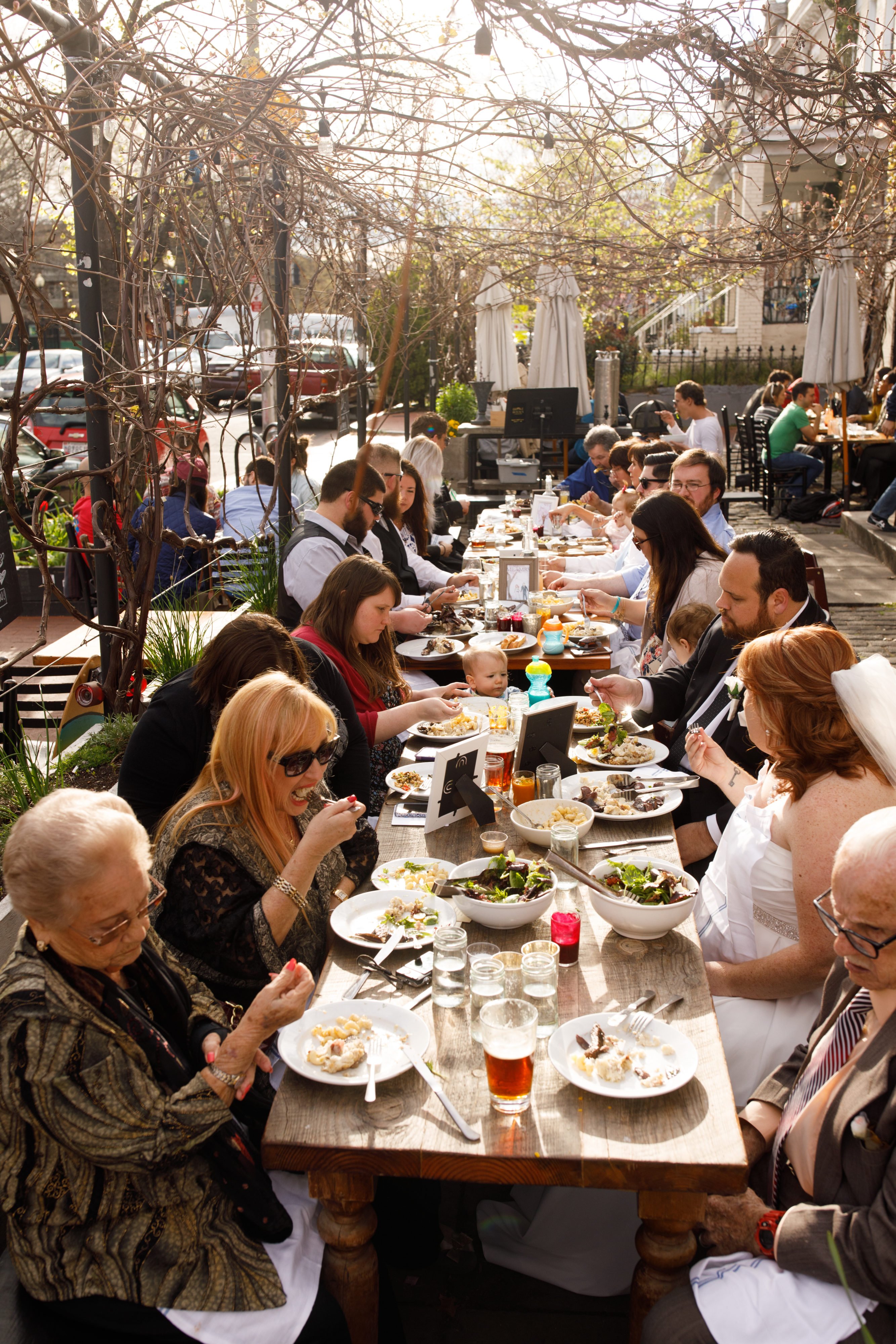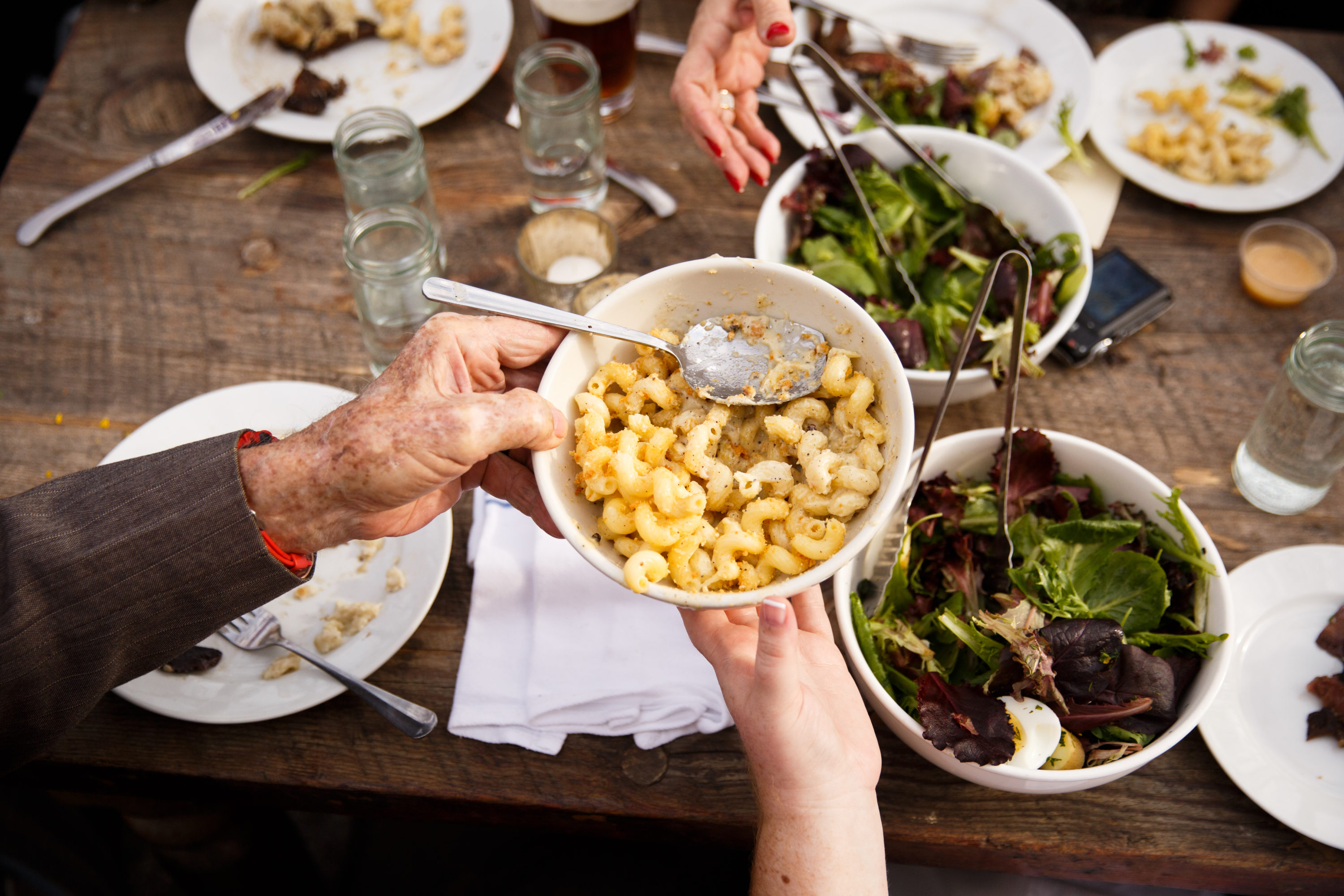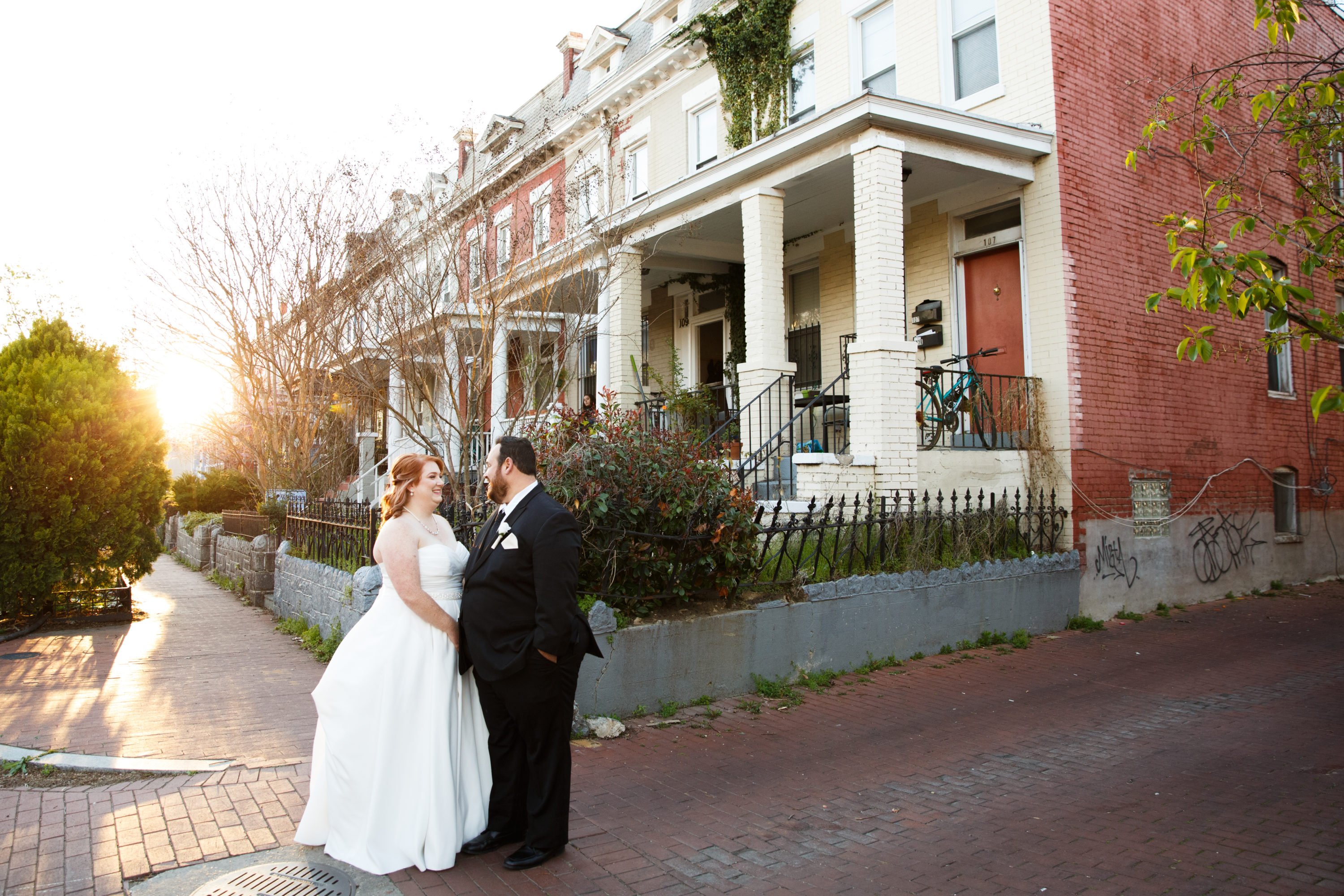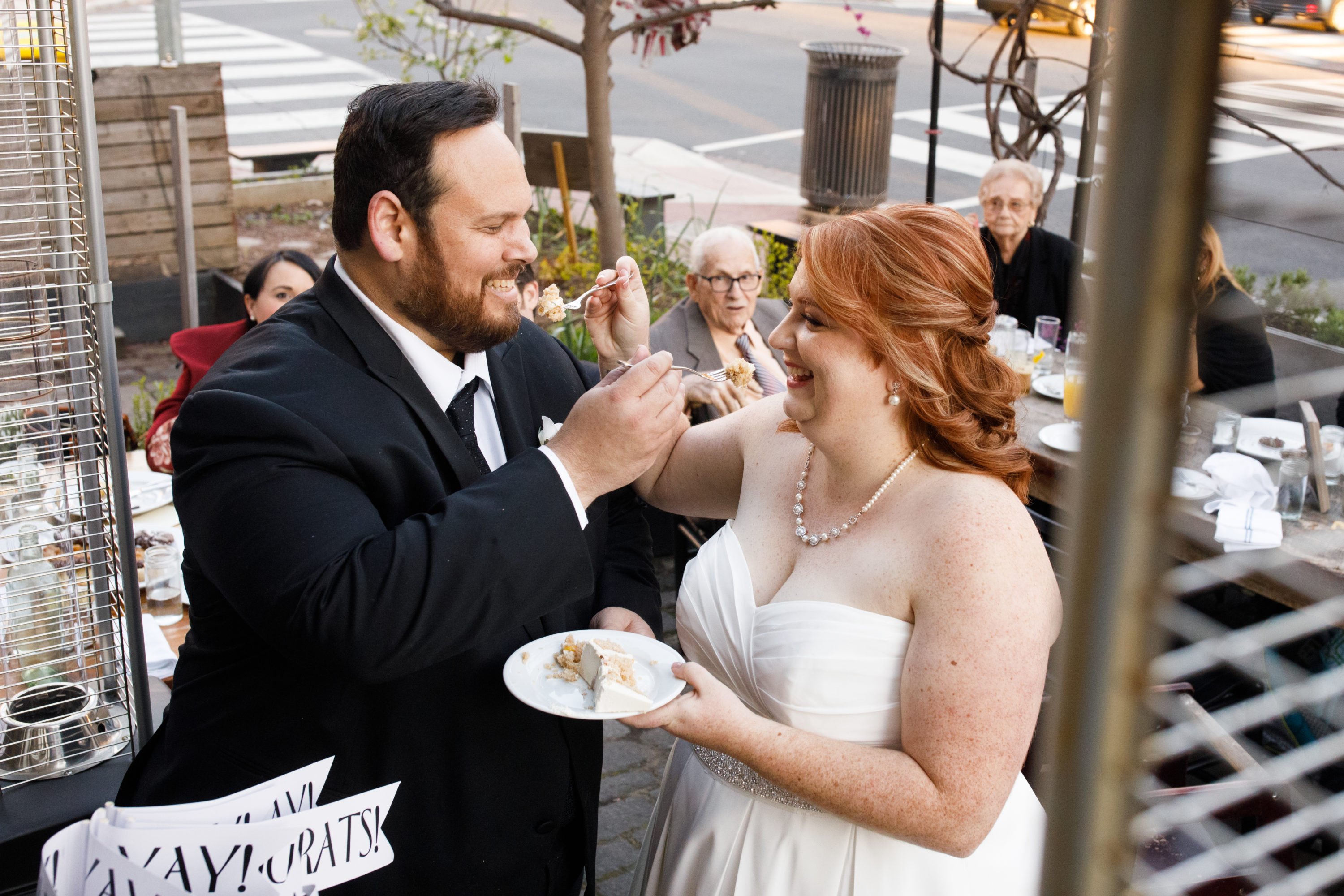 Daniel and Megan proceeded to date for the next two and a half years, before proposing in Bryant Park in New York City. One of Megan's favorite things to do around the holidays was to visit all of the holiday shops that vendors set up in the fall at Bryant Park. It was a cool day the week after Thanksgiving. While they were sitting together near the ice skating rink, chatting and watching the skaters, Daniel got down on one knee.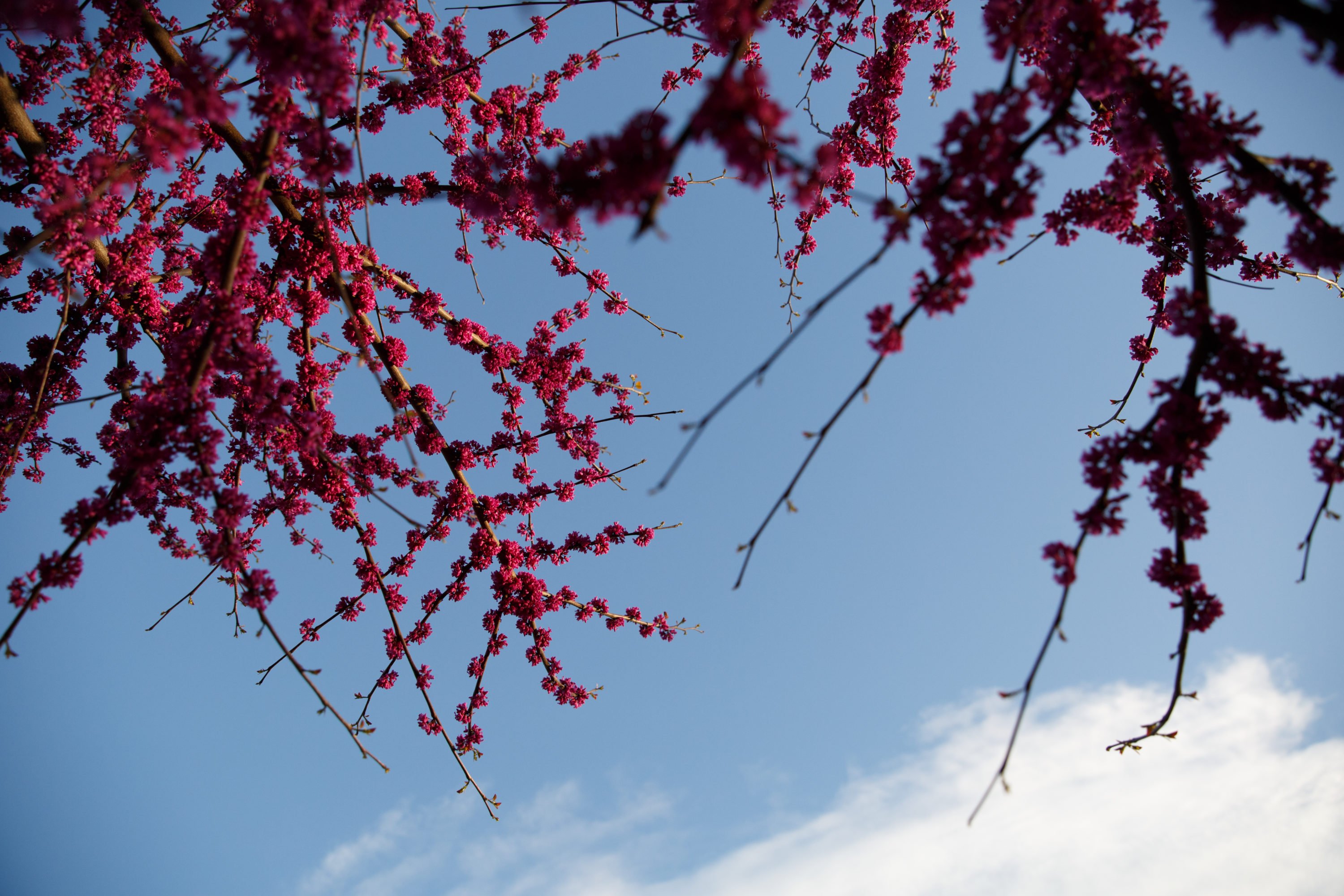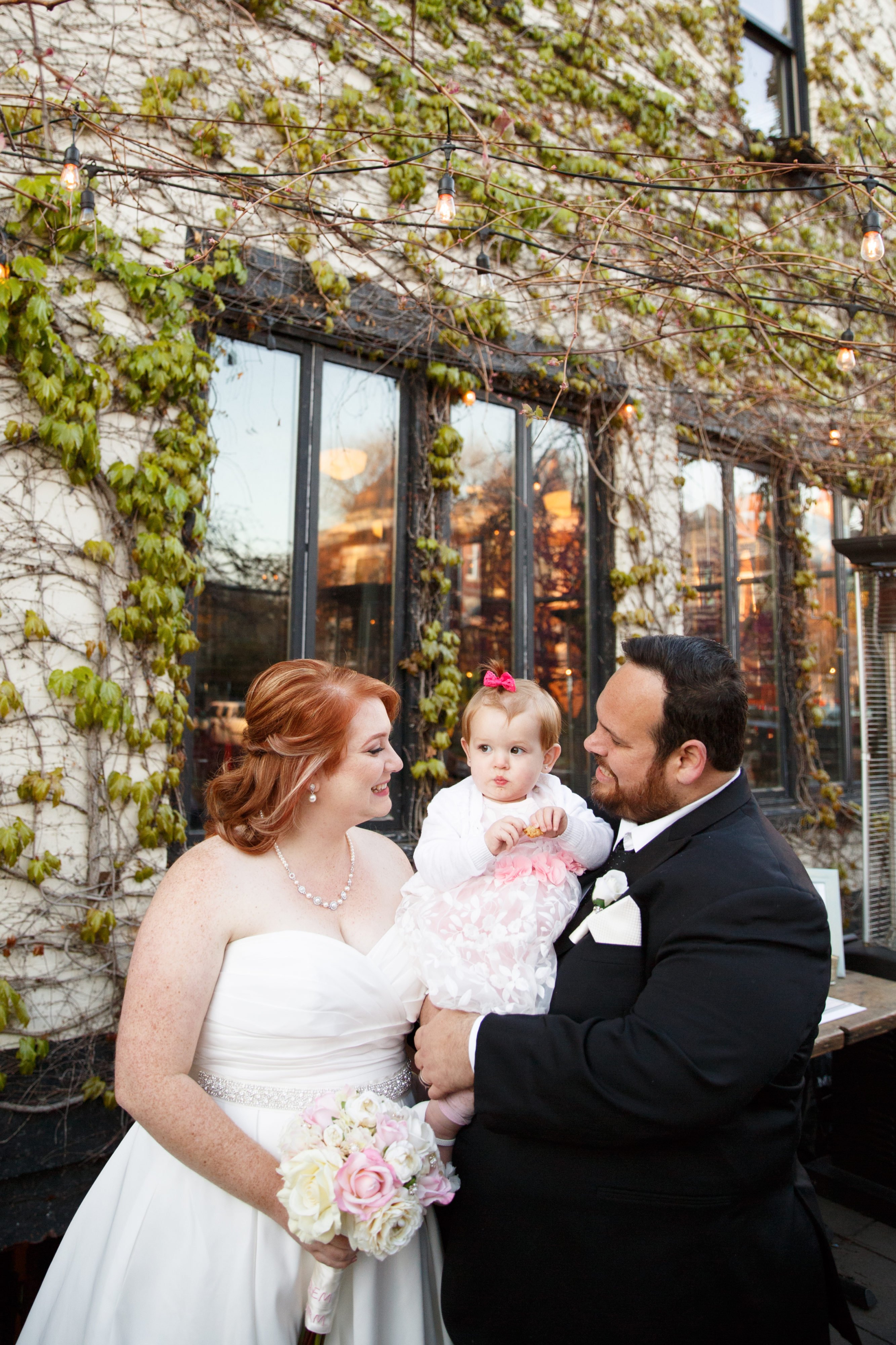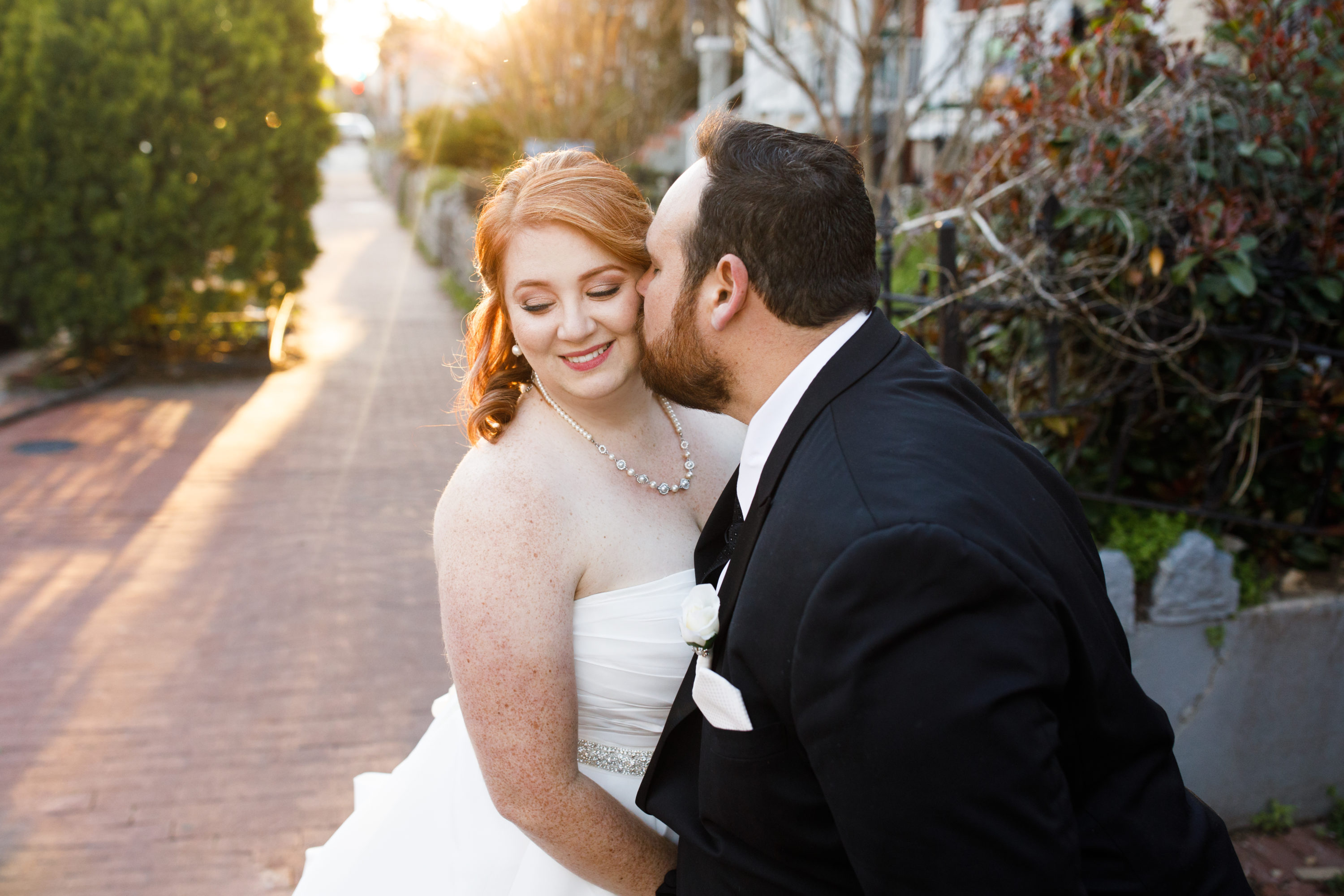 Since the couple's first date was in DC they decided to tie the knot back at the place they first met, a city they had come to love. They incorporated an East Coast road trip to and from the wedding, starting in Florida, where they now reside, and ending in DC, where they spent the week of their wedding. When asked what the theme of their wedding was, the couple have a totally Big Bear-appropriate response: "does 'mostly made by Etsy' count as a theme?"
VENDORS
Photographers: The Beards | Ceremony & Reception Venue: Big Bear Cafe | Catering: Big Bear Cafe | Cake: Buttercream Bakery | Custom Cake Topper: Diana at Artifice Producciones | Invitations: Minted and Zazzle | Bride's Gown: David's Bridal in Orlando, Florida | Groom's Tux: Calvin Klein by Men's Wearhouse | Groom's Accessories: The Tie Bar | Bride's Hair & Makeup: Alison Harper & Company at Let's Prep Salon | Table Decor: Custom Watercolor art by Amanda Wood | Custom Wedding Mad Libs: Leo + Lamb