Whether you're heading to the fireworks on the National Mall or hosting your own backyard cookout, DC-area restaurants and shops have you covered with fried chicken picnics, grill packages, and more. Most items for July 4th require advance orders, so make sure to double-check the deadlines.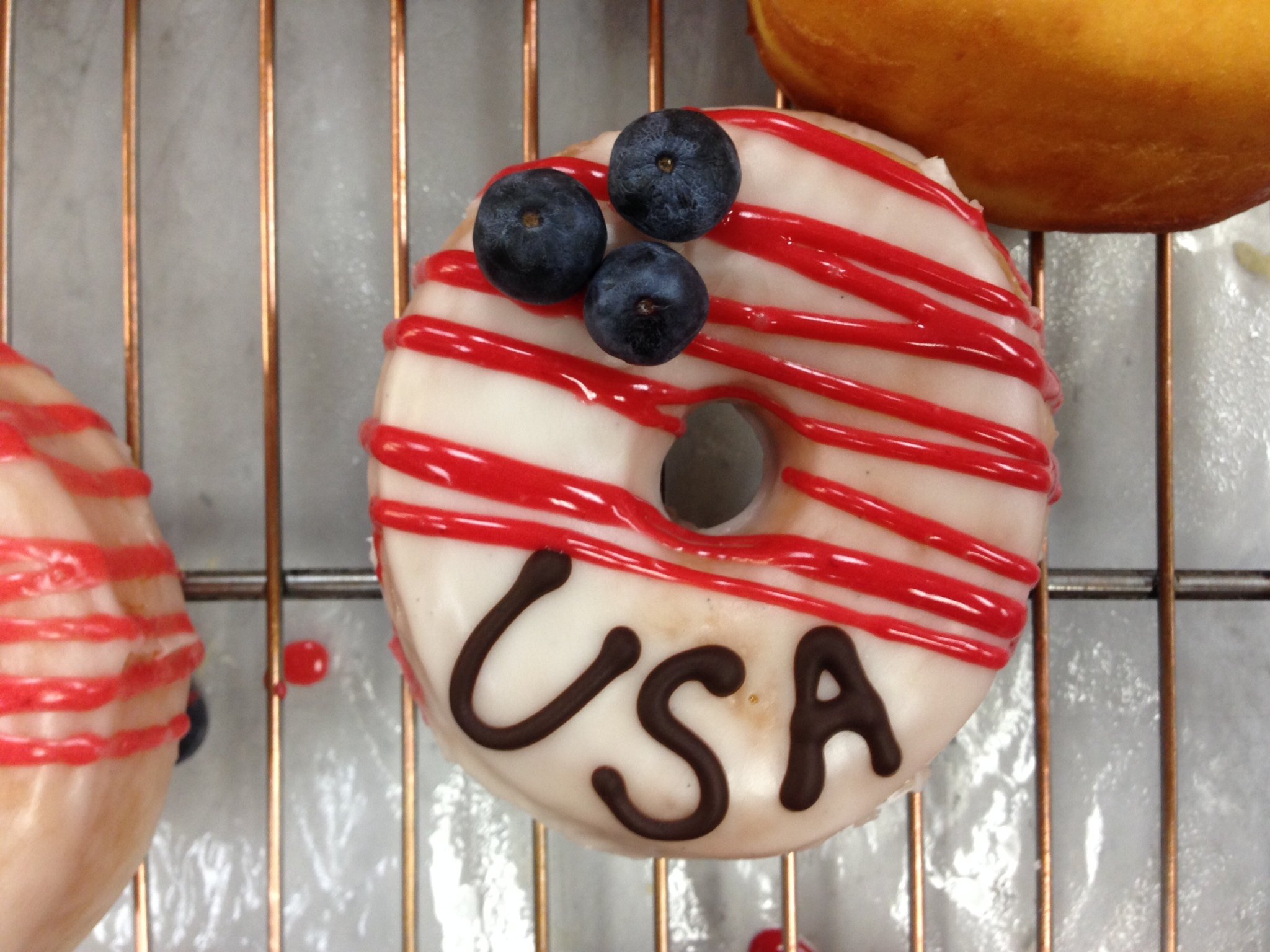 Summer picnic basket from Astro Doughnuts & Fried Chicken
1308 G St., NW; 7511 Leesburg Pike #103, Falls Church, VA
Treat yourself (and three friends) to a taste of the south with Astro Doughnuts & Fried Chicken's summer picnic basket. The meal includes eight pieces of fried chicken, four biscuits, one large coleslaw, and six doughnuts ($50 per basket). For the sweets, choose from patriotic "USA" doughnuts, birthday cake doughnuts, or cherry pie doughnuts. Pre-order a basket by calling 202-809-5565 or emailing info@astrodoughnuts.com by July 3rd, and pick it up on July 4th anytime from 7:30 AM to 5:30 PM at G Street, or from 7:30 AM to 8 PM at Falls Church.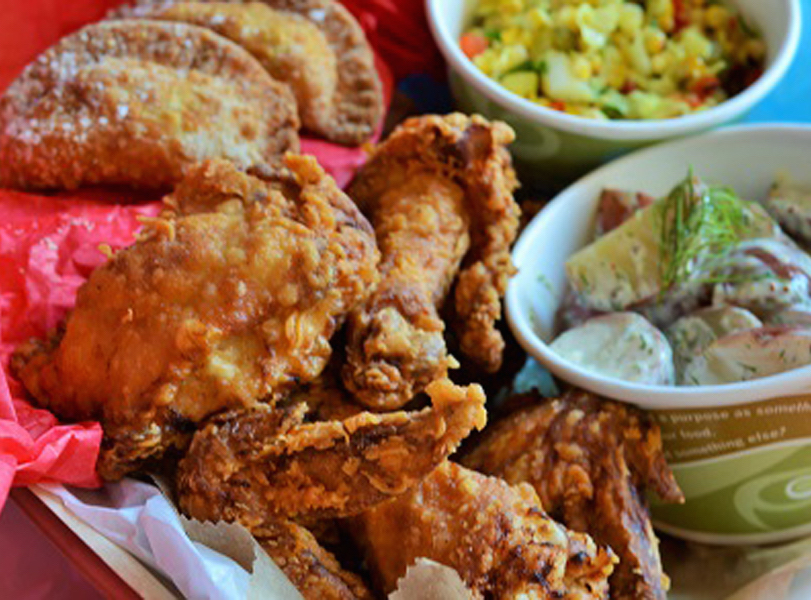 Fried chicken picnics from Penn Commons
700 6th St., NW
Pick up an American feast-in-a-box from Penn Commons, which is located within walking distance of the Mall in Penn Quarter. The to-go pack, which feeds two, includes buttermilk fried chicken, dill potato salad, sweet corn chow-chow, and summer peach hand pies. Even the price is patriotic: $17.76. Place an order by 4 PM on July 2nd by calling 202-905-2999 or emailing info@penncommonsdc.com, and pick up the box on July 4th anytime from 11 AM to 9 PM.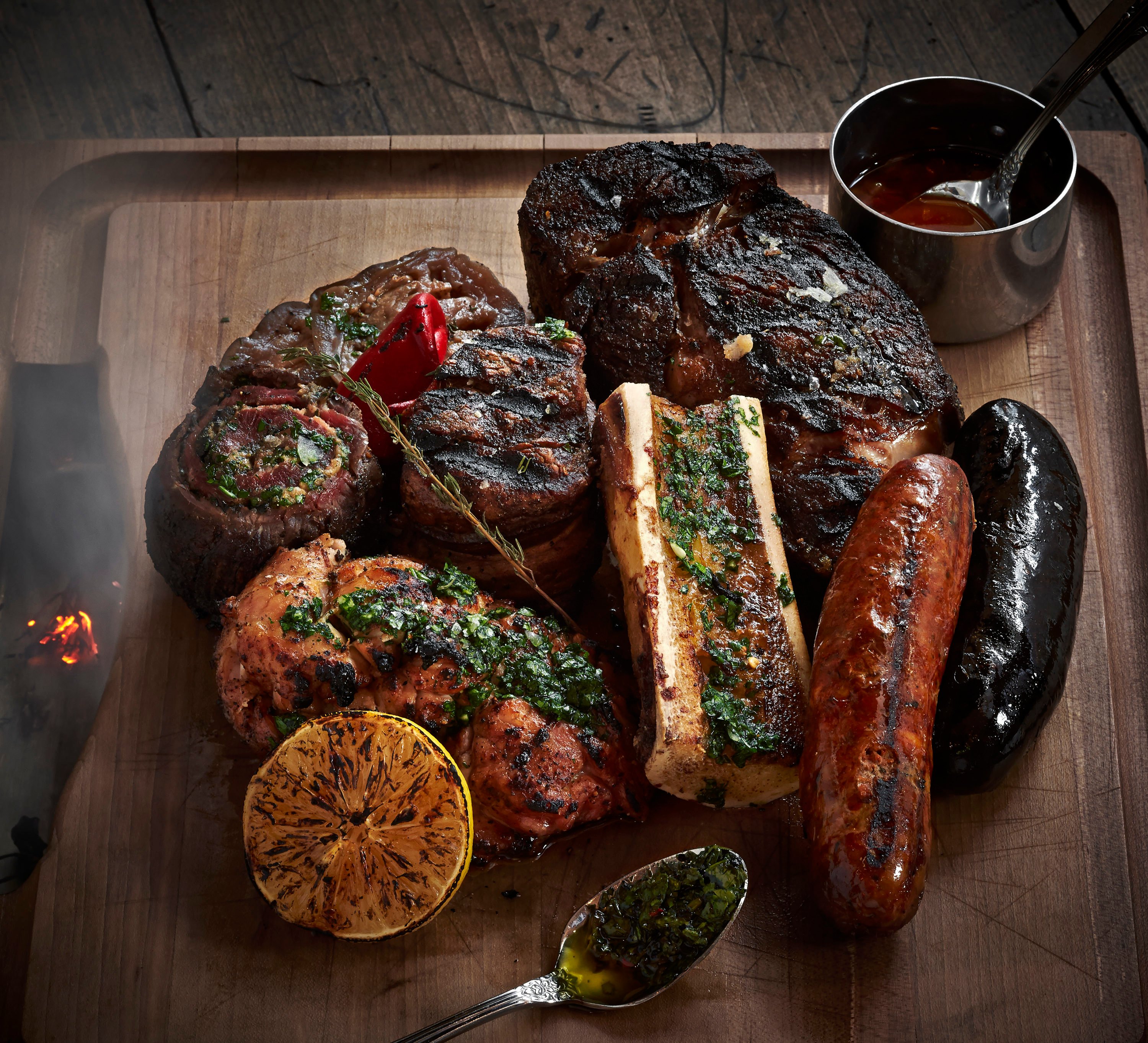 Grill-at-home packages from Del Campo
777 I St., NW
If you're hosting your own July 4th cookout this year, try one of Del Campo's at-home grill packages to recreate the Argentinean asado experience. The restaurant's butchers prepare an "El Gaucho" package for $110 (short ribs, chorizo, veal sweetbreads, buvette steaks) or the "El Asador" for $175 (ribeyes, chorizo, morcilla, veal sweetbreads, Brazilian lobster tails), with various prepared salads and sides. Packages serve four people, but all items are also available à la carte. Place an order at least 48 hours in advance by calling 202-289-7377, or emailing events@delcampodc.com. Pickup is available from 11 AM to 3 PM on July 4th.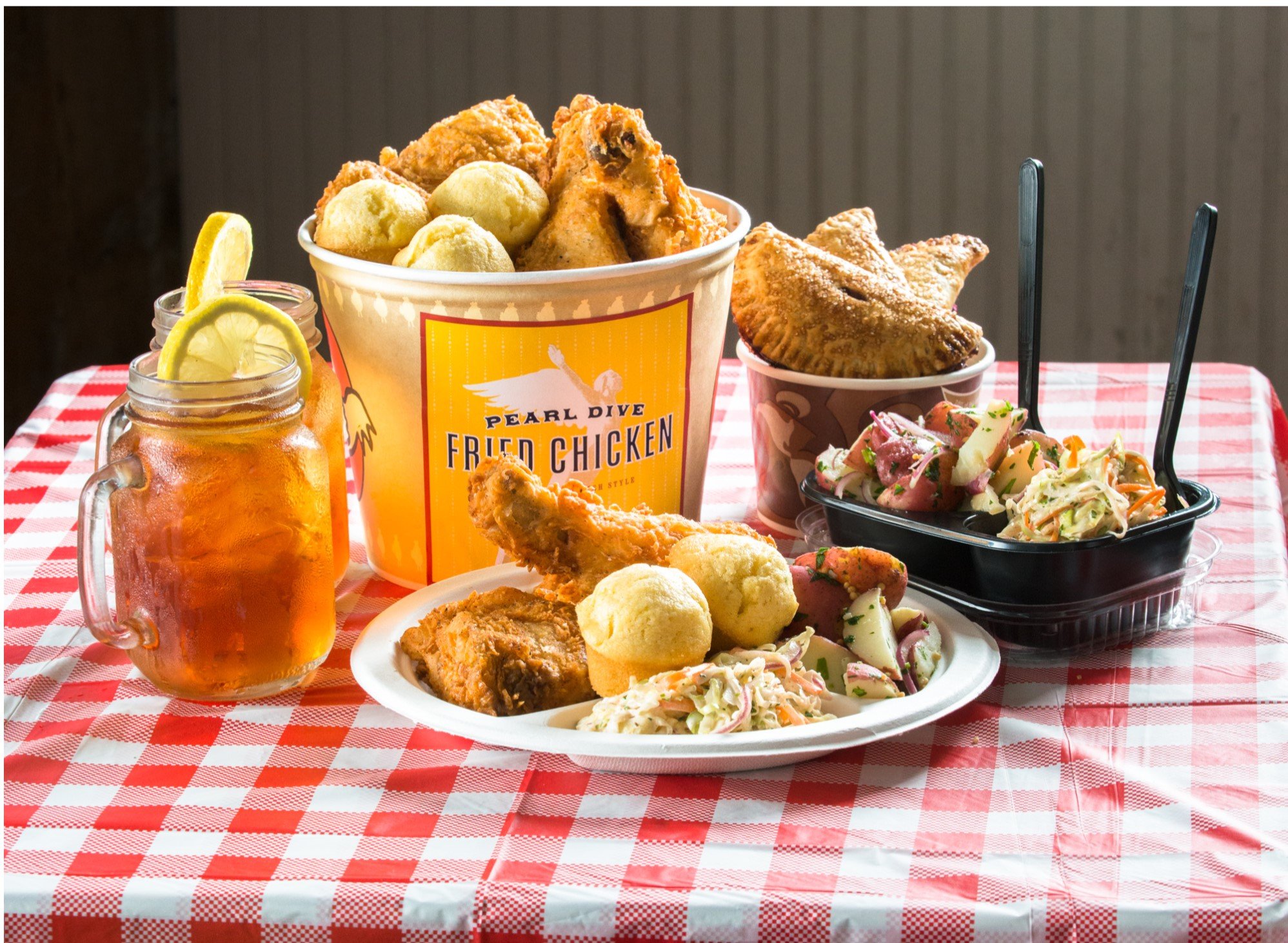 Independence Day chicken bucket from Pearl Dive Oyster Palace
1612 14th St., NW
Fuel yourself and a couple of friends with the hearty fried chicken bucket from Pearl Dive Oyster Palace, available for $35 on both July 3rd and July 4th. The meal includes six pieces of dark meat fried chicken, three jalapeño cornbread muffins, coleslaw, potato salad, blueberry hand pies, and patriotic cookies—plus a tablecloth and serving ware. Place your order using this form by July 3rd at 6 PM for pickup on July 4th (pickup times range from 11 AM to 5 PM).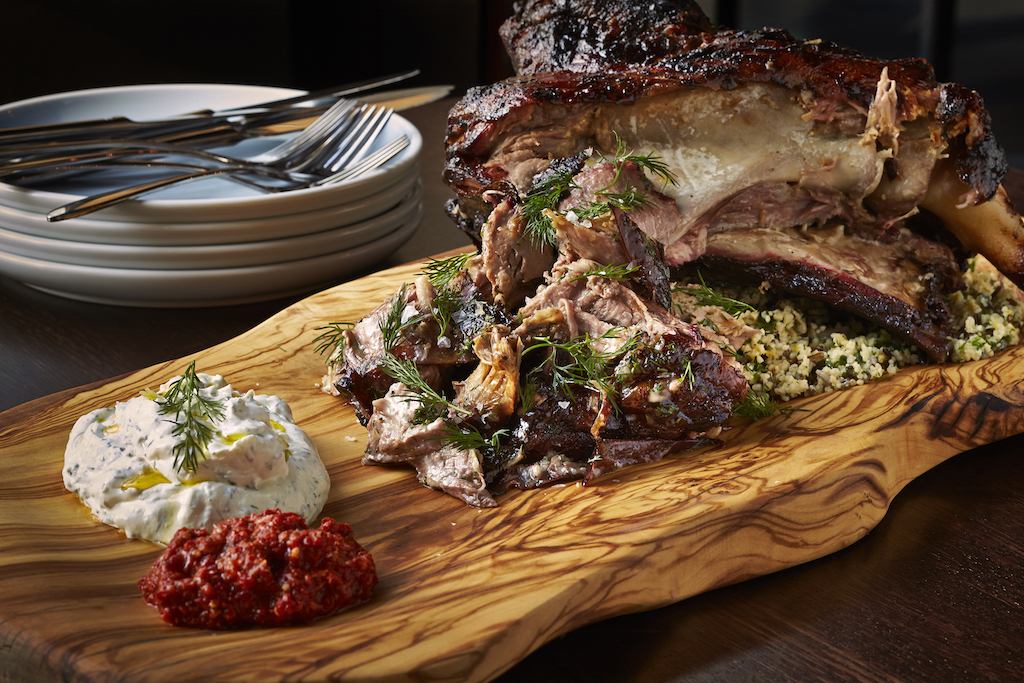 July 4th grilled meats from Kapnos
2201 14th St., NW; 4000 Wilson Blvd., Arlington, VA; 4900 Hampden Ln., Bethesda, MD
All of Mike Isabella's Kapnos restaurants are offering July 4th catering options, perfect for groups of eight or more. Choose from spit-roasted lamb shoulder or Greek pulled pork for $65 (one order serves 8 to 10), which can be matched with additional appetizers, snacks, and sides like Mediterranean mac n' cheese and lemon-roasted potatoes. Also available for pickup is a "gyro bar" with meats priced by the pound and served with pita bread, romaine, pickled onion, and tzatziki.
Place an order on or before June 30 by emailing events@cateringbymic.com. The restaurant will work with you to set a pickup time at any of the locations for July 3rd. Orders can also be picked up between 10 AM and 12:30 PM on July 4th at the DC Kapnos only. Find the full menu and order form on all three Kapnos restaurant websites starting on June 27th.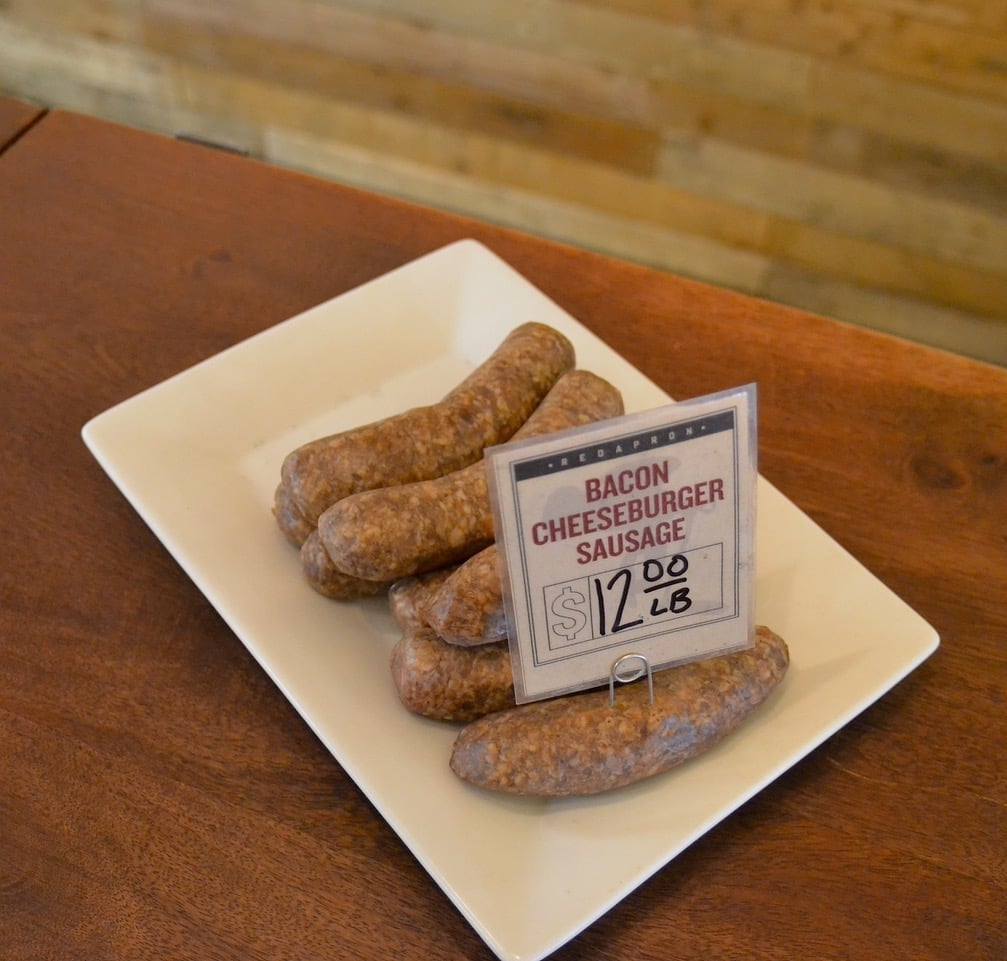 July 4th to-go packs from Red Apron Butcher
1309 5th St., NE; 709 D St., NW; 8298 Glass Alley, Fairfax, VA
Simplify your backyard cookout with a readymade pack from Red Apron Butcher, featuring Red Apron meats and all the fixings. Choose from the burger pack for $45 that includes everything you need to make eight cheeseburgers (including the tomato slices, Thousand Island, and pickles), or the "Haute dog" pack for $25 with six sausages, bacon-braised sauerkraut, and hot mustard.
Also available as à la carte options are the Red Apron Sriracha-pulled pork ($10 per pound), bacon cheeseburger sausages ($14 per pound), bacon ribs ($16 per pound), and ground beef (discounted to $8.99 per pound July 1st to 4th). Everything is available for purchase in Red Apron shops starting July 1st (with no pre-order necessary). On July 4th, the hours for pickup at each location are as follows: 11 AM to 4 PM for Union Market; 9 AM to 4 PM for Mosaic; and 8:30 AM to 8 PM for D Street.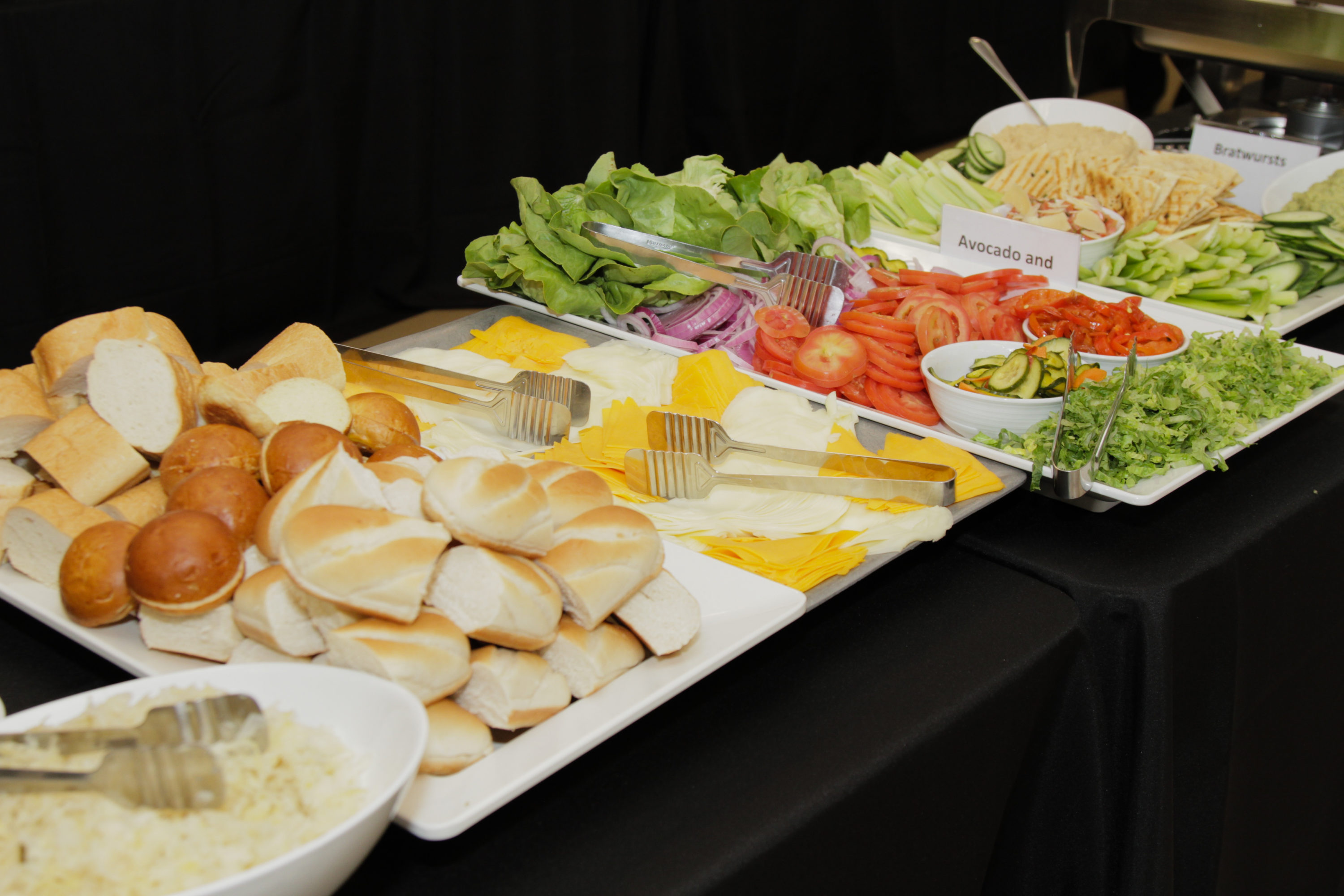 Summer Grill Feast from Pinstripes
1064 Wisconsin Ave., NW
This Georgetown eatery offers July 4th platters for six to eight people, which can be delivered anytime between 7 AM and 10 PM within a 20 mile radius. Highlights include bratwursts and buns ($33 per dozen), black angus mini burgers ($32 per dozen), and pulled pork sliders ($39 per dozen). If you're throwing a huge bash, there are also catering options for 50-plus people that include grilled meats, sides, desserts, etc. Email veronica.d@pinstripes.com or call 202-316-9113. Small orders must be placed 24 hours in advance, while large-party catering for July 4th must be reserved by July 1st.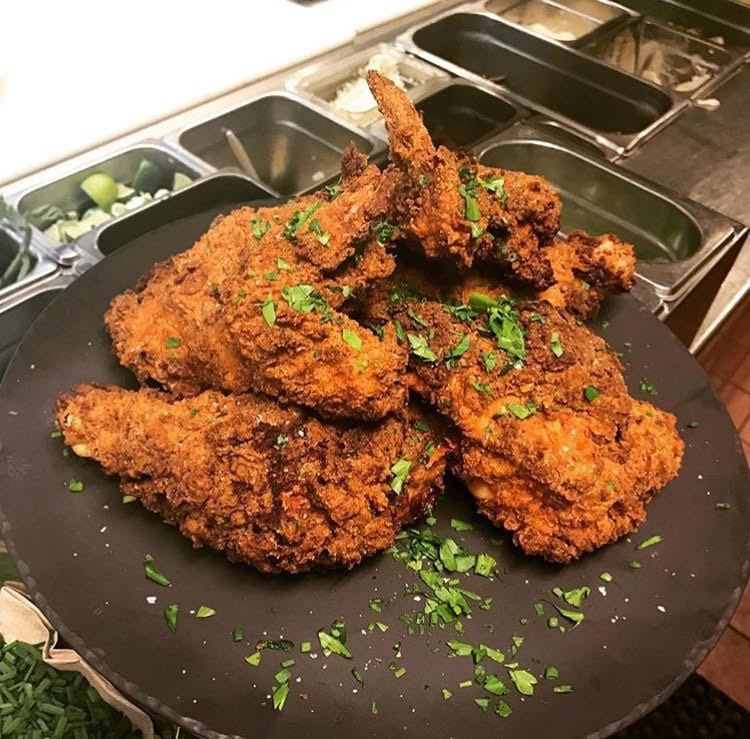 To-go options and picnic basket from Firefly
1310 New Hampshire Ave., NW
You can feed a few mouths or a large group with Firefly's assorted to-go options made special for the 4th. If you're looking for the whole shebang, choose the duck fat fried chicken basket for $49 (eight pieces of chicken, four pieces of cornbread, choice of two sides, and either four handpies or four popsicles). The smaller options include a wrap combo for $14 (choice of curry chicken, farmer's market, or turkey avocado), a selection of dips for $9 (edamame hummus, guacamole, and salmon dip), as well as handpies, popsicles, and sides à la carte, priced at $3-5.
Add the picnic basket option, and Firefly will package your order up for you. All orders should be placed by July 3rd at 10 PM by calling 202-861-1310, and you'll select a pickup time for the 4th. The restaurant will also be operating with normal hours on July 4th, for those who'd like to order from the regular menu.