When Carolyn Misterek launched her leather handbag line in Minneapolis in 2012, she wanted a name that would reflect the clean, minimalistic aesthetic of her handbag designs. She landed on the name Matine, from the French le matin, meaning "in the morning."
Perusing Misterek's summer 2017 capsule collection, it's immediately apparent that the name fits. The small collection of satchels, shoulder bags, and leather pouches are cut in shapes that are simple, but clearly designed with an architectural sensibility. The leather for this particular capsule comes dyed in hues of pink, pale beige, and tawny, and the bags are photographed resting casually on cool grey slabs of stone. The collection feels refreshing; one part Kinfolk but with a vibe that skews distinctly more lived-in. This is precisely the note that Misterek hopes will ring through in her designs.
"We work with very clean, graphic shapes, but in incorporating natural leathers and making pieces by hand, it's always going to have a little bit of character. It's never going to have that super-pristine, impersonal kind of sterile feel. That's not the kind of minimalism that I'm going for," she explains. "I think of it as minimalism in the context of real life. When you see the people carrying these bags you know they have busy, messy lives… but maybe they are carrying just a little piece of calm, a little piece of simplicity."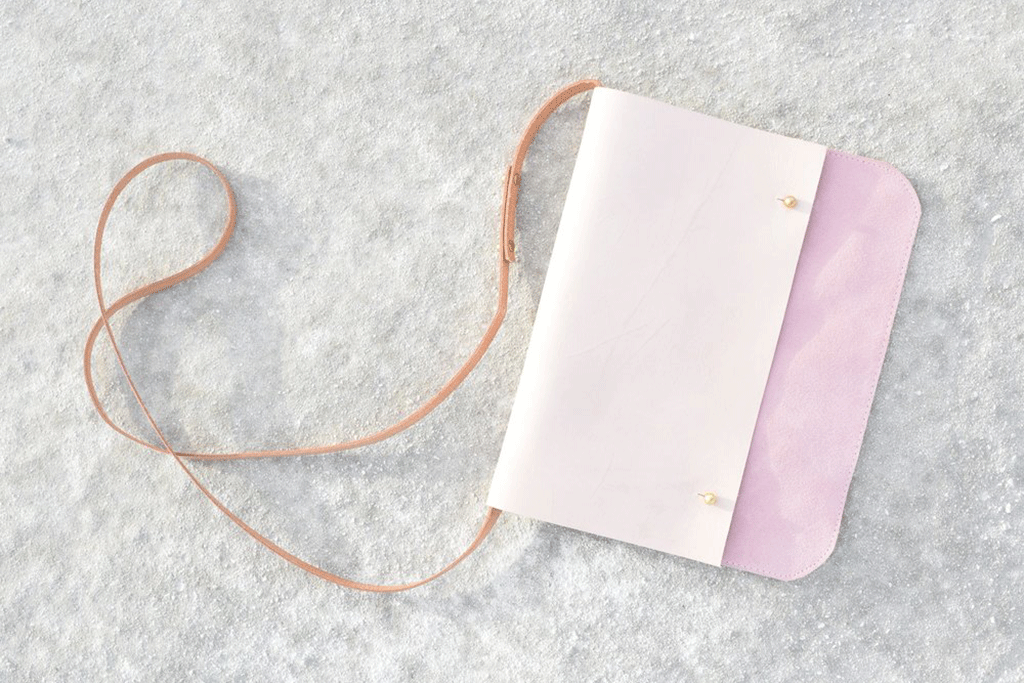 Things have been less-than-calm for Misterek of late. When she first moved to DC in 2013 with her husband, Misterek brought her then-booming Etsy business with her. Armed with a bachelor's degree in Fine Art—painting, to be specific—and a Master's in Art History, Misterek had already refined her taste, and growing her business became a matter of building up the skills to execute new and more challenging design concepts.
After two years on her own, Misterek enlisted a small women-owned factory in Portland, Oregon, to assist in the production of some of her foundational pieces, so that she could turn her attentions to expanding the line and experimenting with new designs. It also meant clients could purchase ready-to-ship styles, rather than waiting for the turnaround on a made-to-order piece. She opened a studio on Capitol Hill with a small staff to help handle orders, and help her supply local retail businesses such as Salt & Sundry, Cherry Blossom Collective, and Tuckernuck, as well as stores as far-flung as San Francisco and Paris. Her business was growing. And that was before Matine opened its first retail space.
Which happened this past weekend when Matine opened inside Tysons Galleria, part of an effort on the part of the area shopping mecca to collaborate with local makers. The Matine store officially opened the 27th and is set to stay open through Thanksgiving in an arrangement part pop-up, part testing the market. Misterek has an eye towards a future, more permanent retail space down the line.
"My ideal would be a hybrid retail and studio space, so I'm kind of always on the lookout," says Misterek, ceding that in an intense real estate landscape such as DC's, a multifunctional space like that can be hard to find.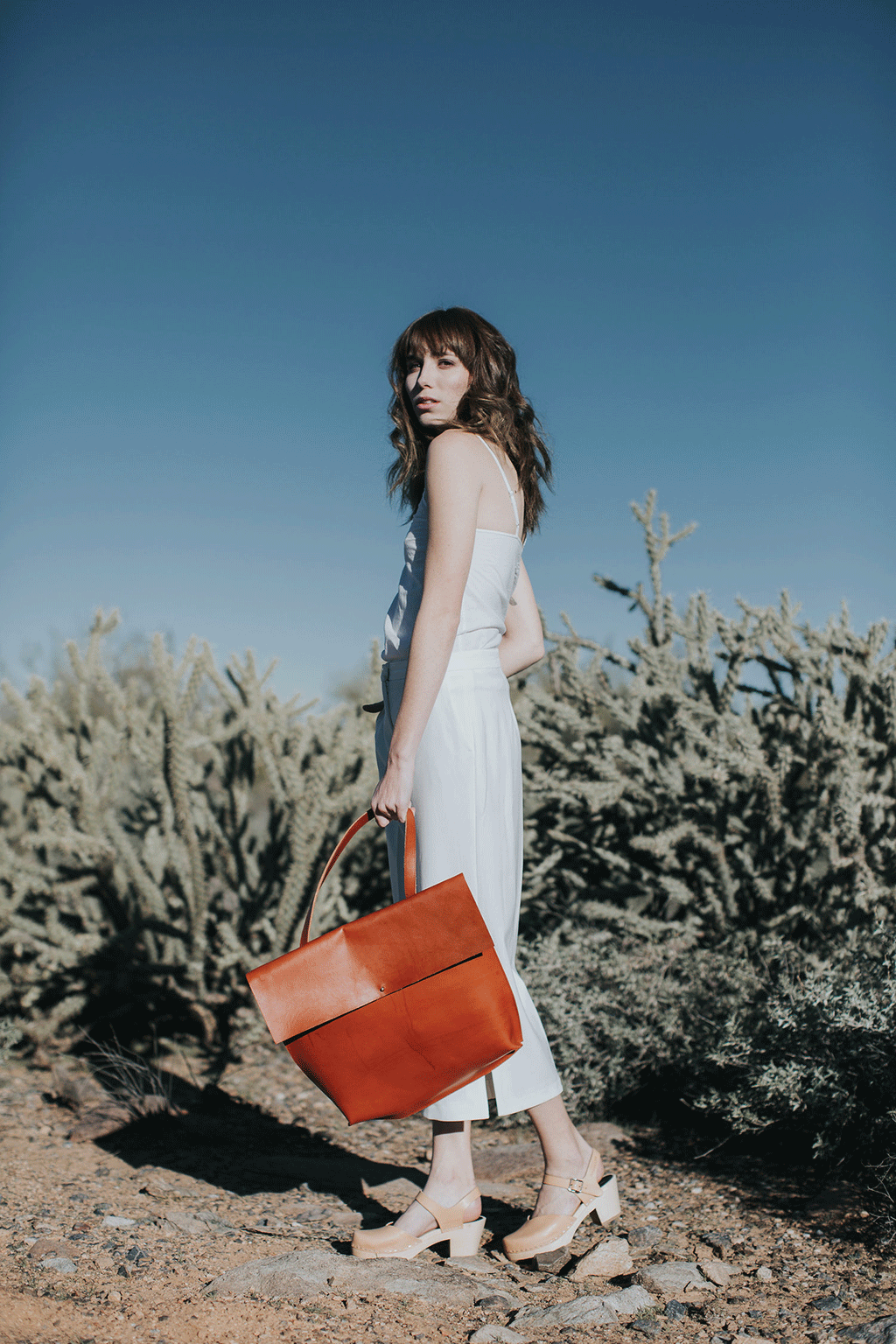 For now, customers can head directly to Matine's pop-up, which is on the first floor of Tysons Galleria across from Starbucks. Along with housing its full line including its capsule collection, which is not available through third-party retailers, the Matine store will be stocked with homewares and lifestyle products that complement the brand's aesthetic, such as Michelle Ross jewelry, ceramics by Charlotte Smith, and watches from The Horse.
Also in stock? Wall hangings from Minneapolis-based artist Mandi Smethell's of Smooth Hills Weaving, whose works utilize leather pieces left over from Matine handbags. The collaboration was part of a recently-launched initiative to help reduce waste and increase sustainability, and it was the brand's first collaboration a textile artist. As for the store space itself, you might be able to guess at its aesthetic: minimalist and clean, with just a touch of Misterek's warm, lived-in appeal.
Matine. 2001 International Drive, McLean.