Engagement shoots don't always have to be strictly serious—just take it from Clint Day and his partner Justin Jones. Though both have quite serious jobs (Clint is a U.S. Navy Corpsman while Justin is a pilot), the couple let their goofy personalities shine in a photo shoot that spanned their favorite places in DC, including the Jefferson and Lincoln monuments, the reflecting pool, the Spanish stairs, the bar Trade, and perhaps most fittingly of the pilot-Navy couple, in front of Reagan National where the airplanes were taking off.
From re-creating their first meeting spotting each other across the bar, to showing off their brawn by the reflecting pool and chasing airplanes in front of Reagan National, this couple let loose for a playful engagement session captured by Chris Ferenzi.
Like B&G on Facebook | Follow B&G on Instagram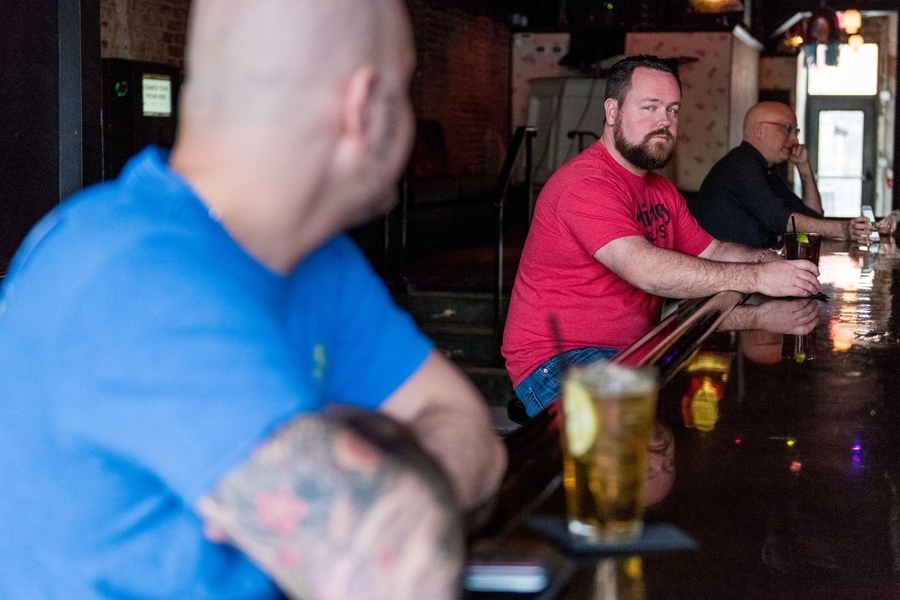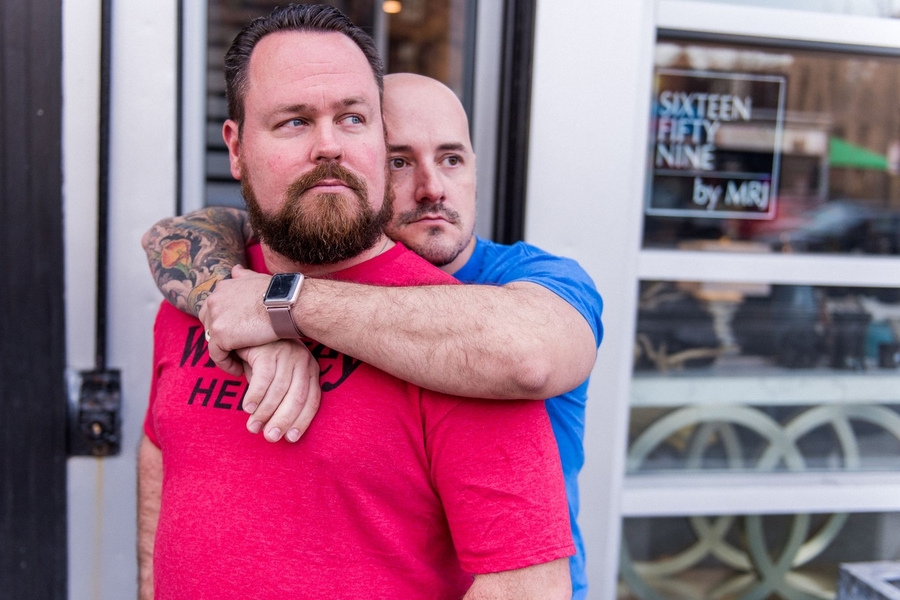 In November of 2015, Clint had just finished up a tour in Iraq, followed by a big cross-country move from San Diego to DC. He was out at a happy hour one Friday night with friends, when they inquired as to if he was single—they knew the perfect guy for him. Clint responded that he was, indeed, single. Matchmaking ensued. He began chatting with Justin regularly on Facebook.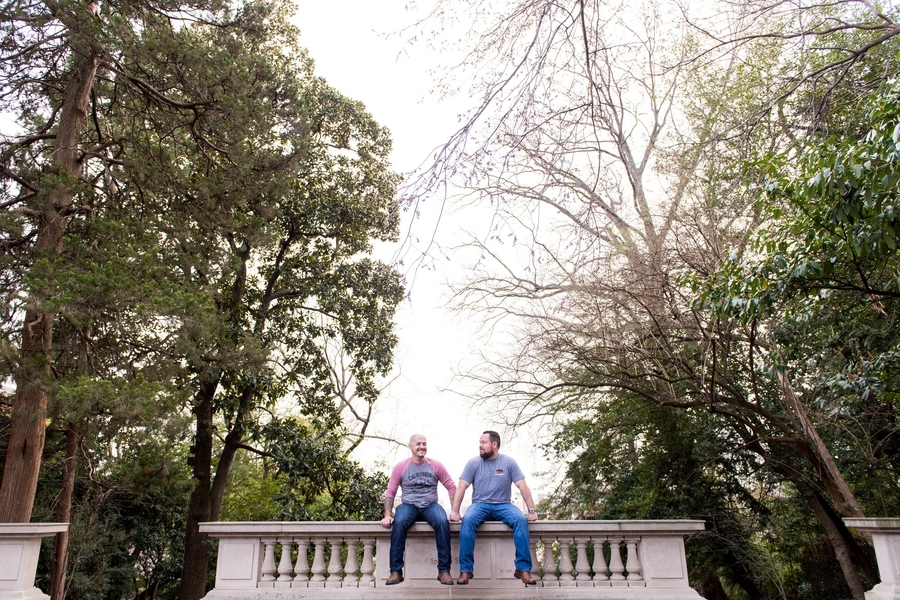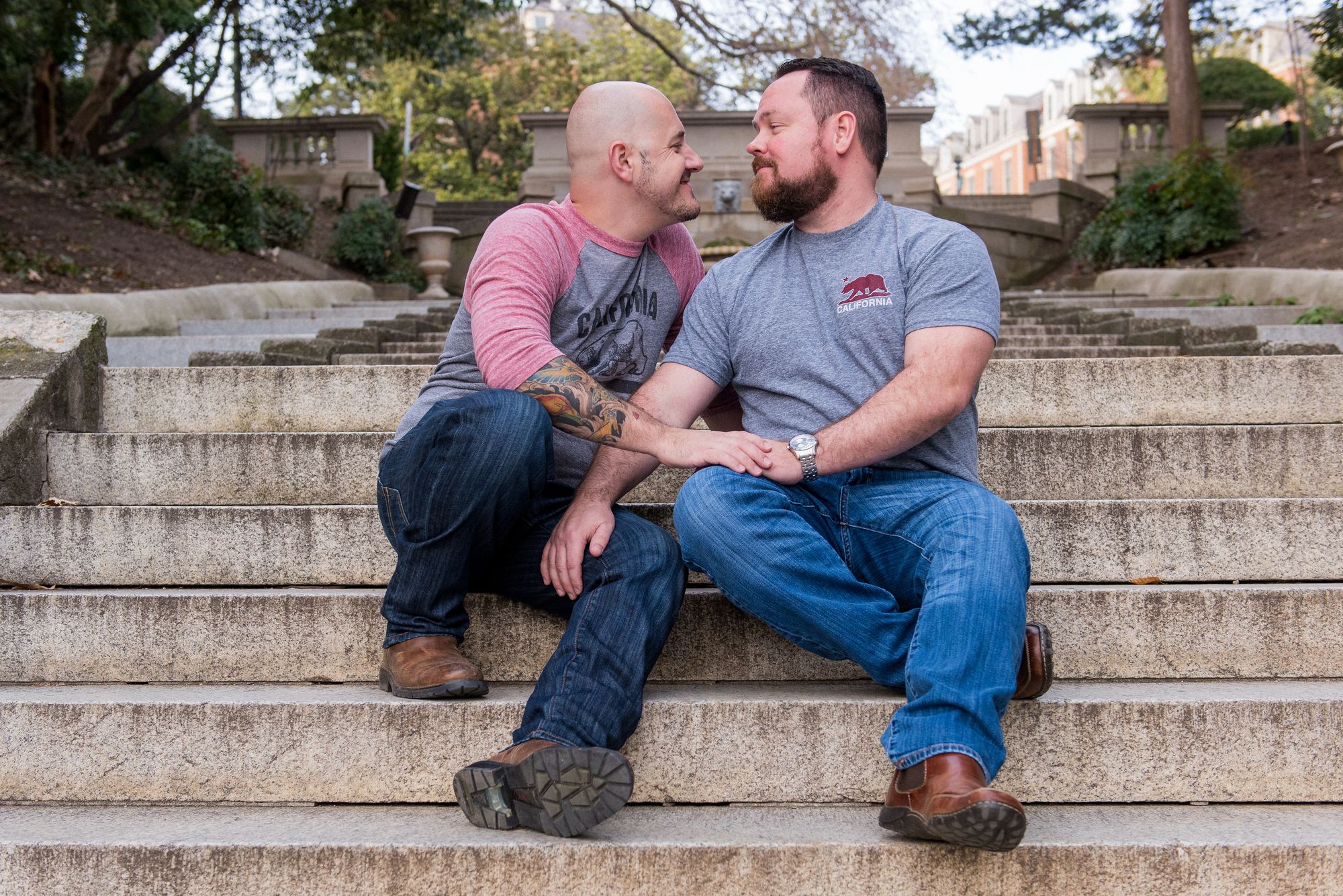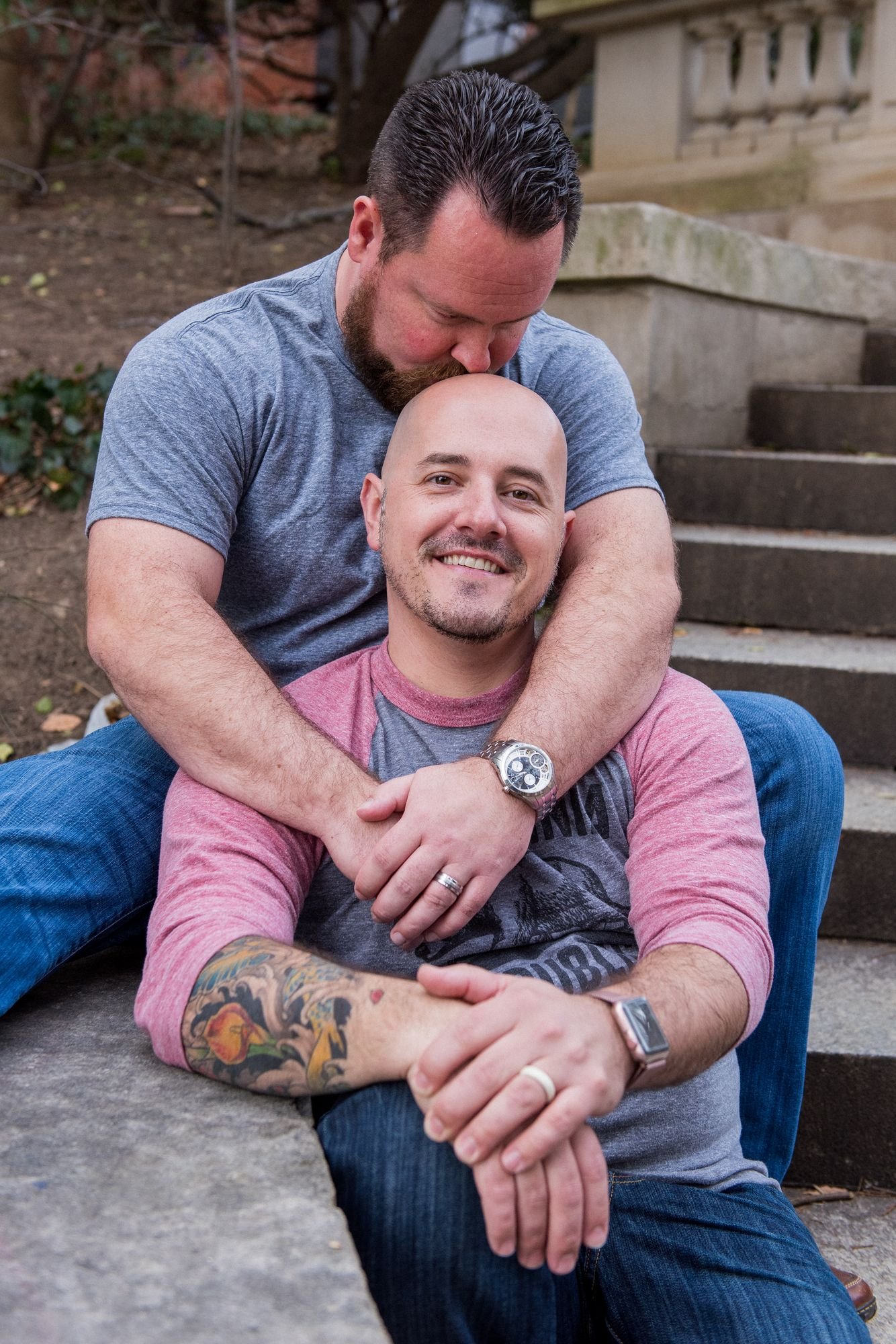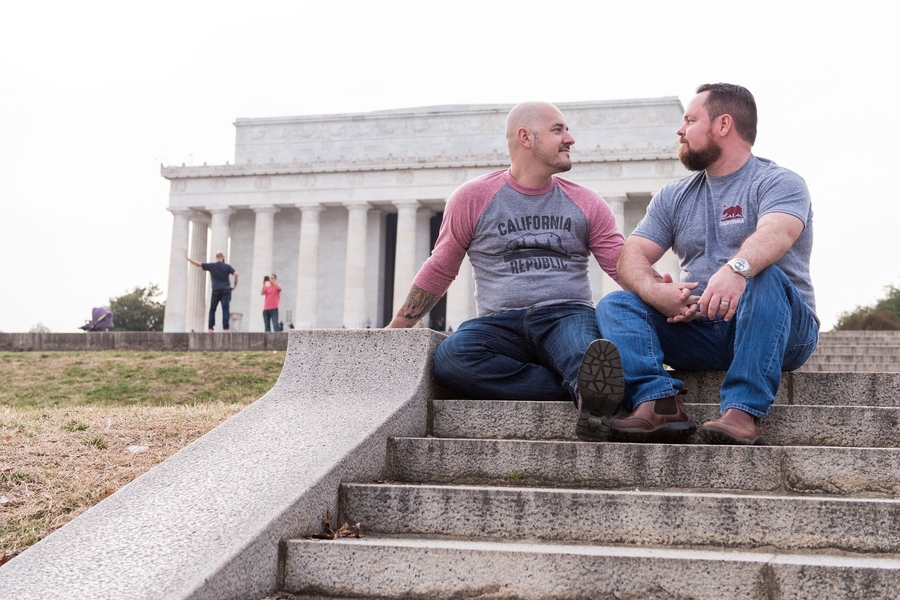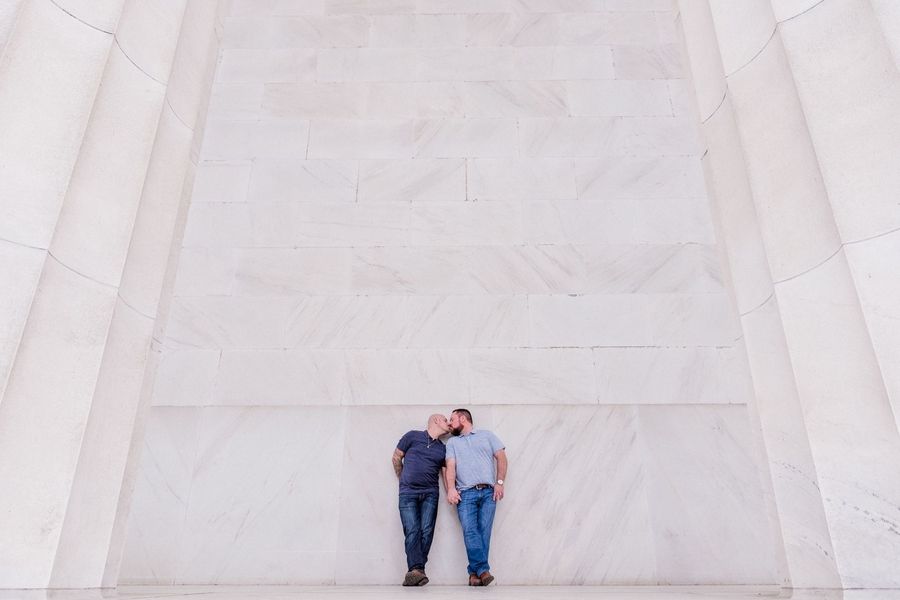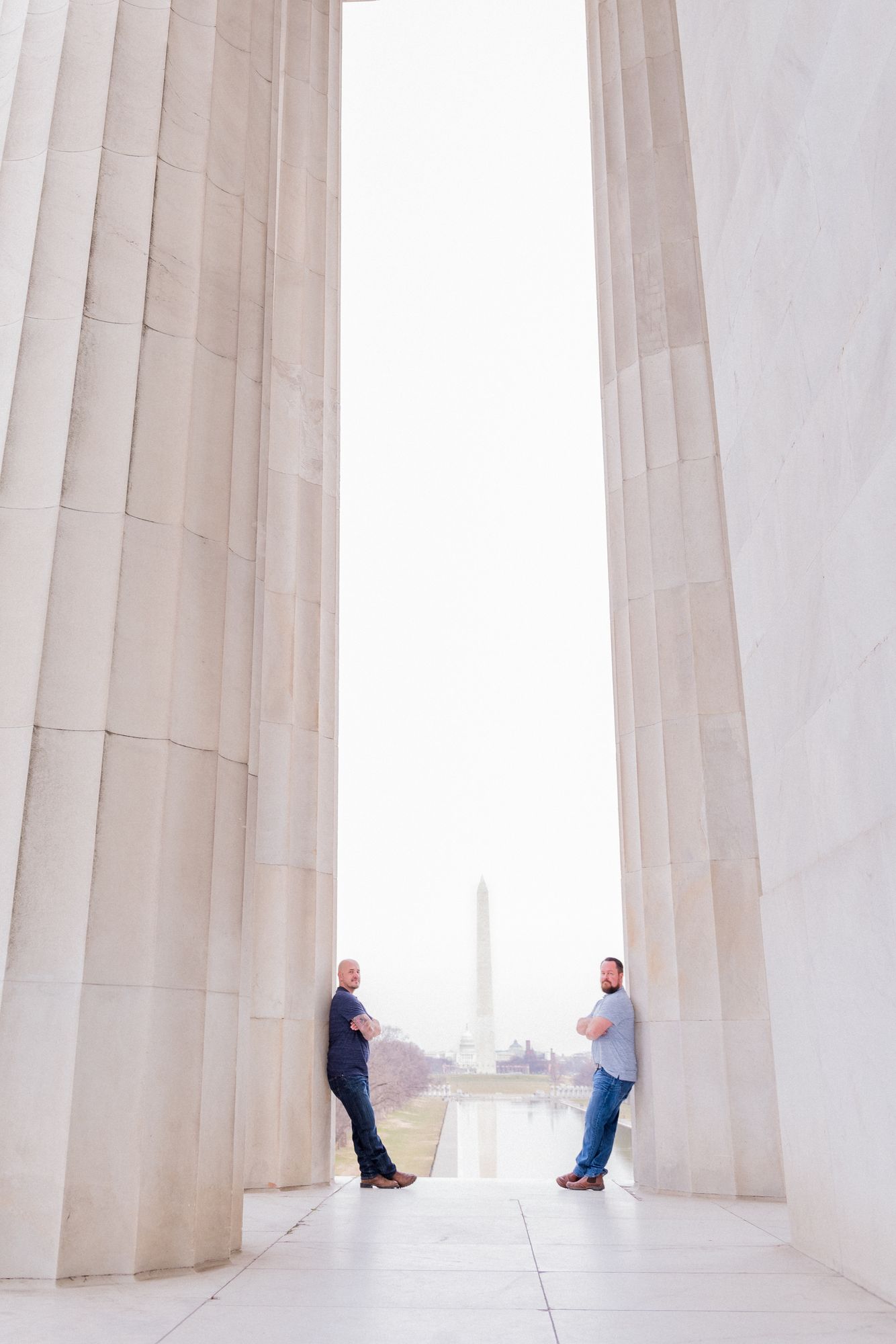 But before they could arrange to meet in person, they bumped into each other at the Number Nine bar on P Street. Justin was there for a happy hour and Clint just happened to be there with friends. They were both pleasantly surprised.
"He was much better looking in person than in his pictures, and he was already hot in his pictures. They just didn't do him justice!" Justin recalls.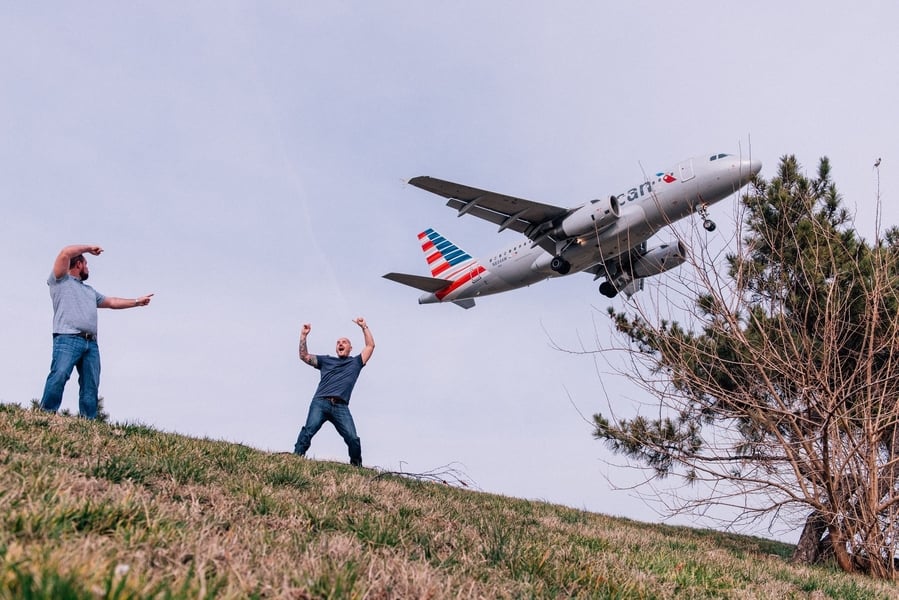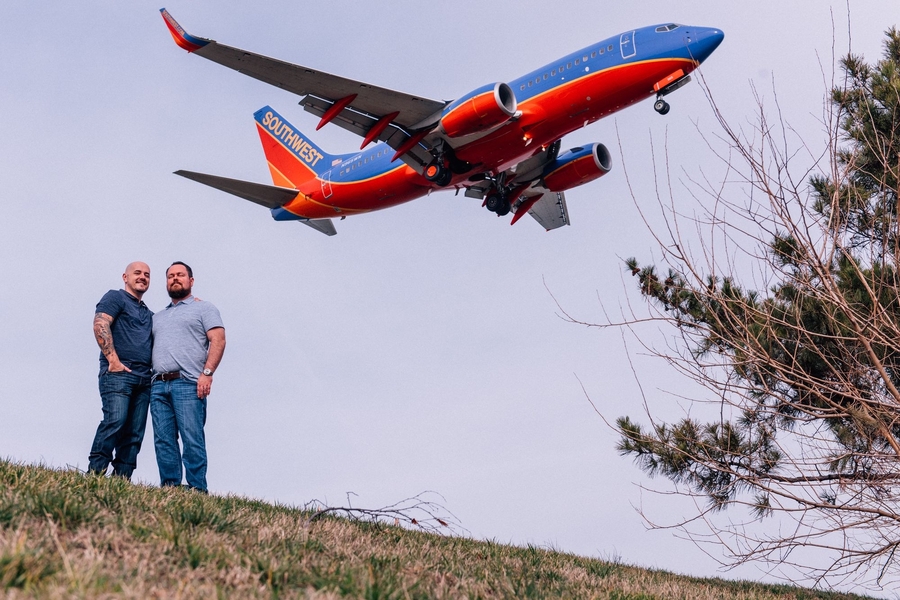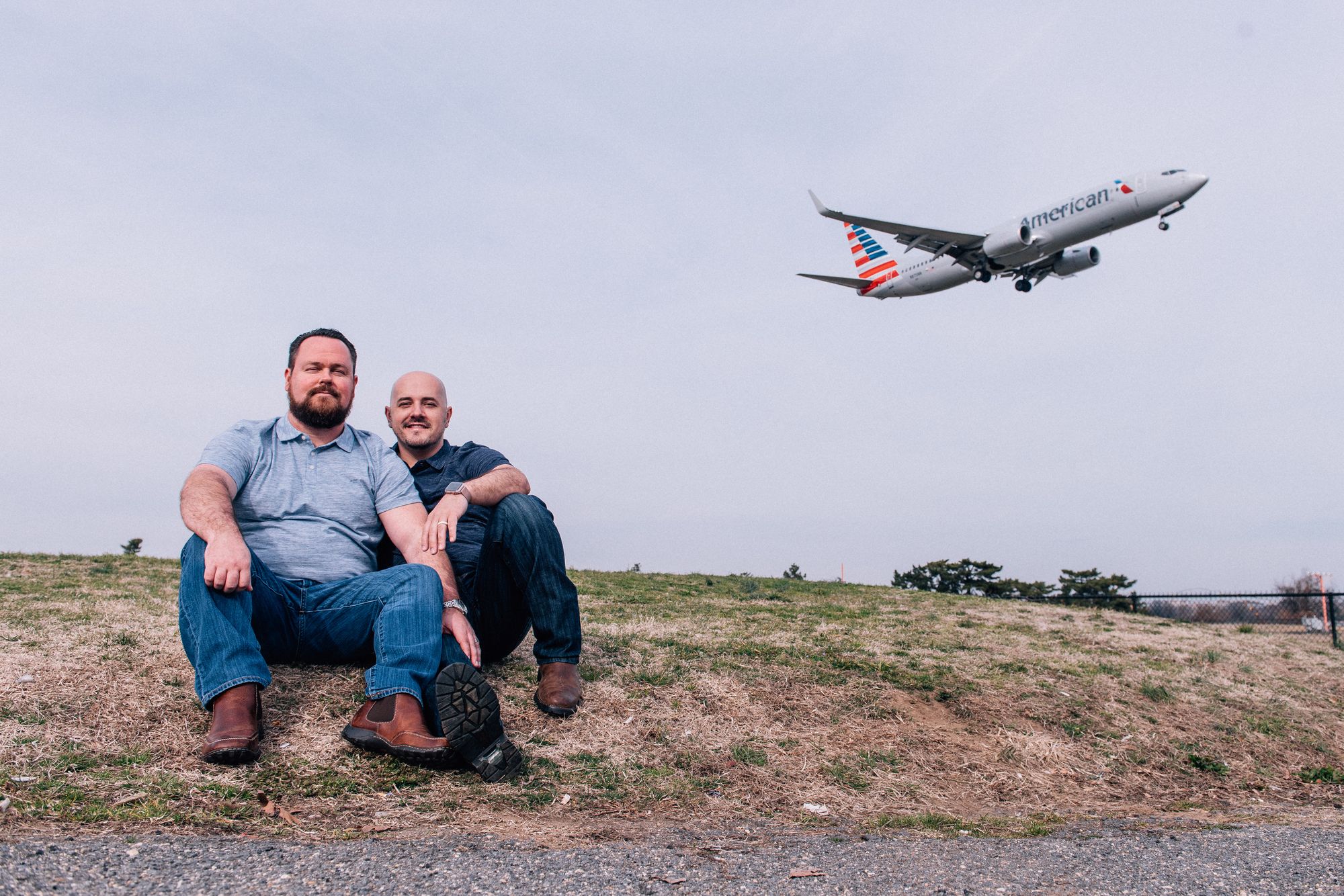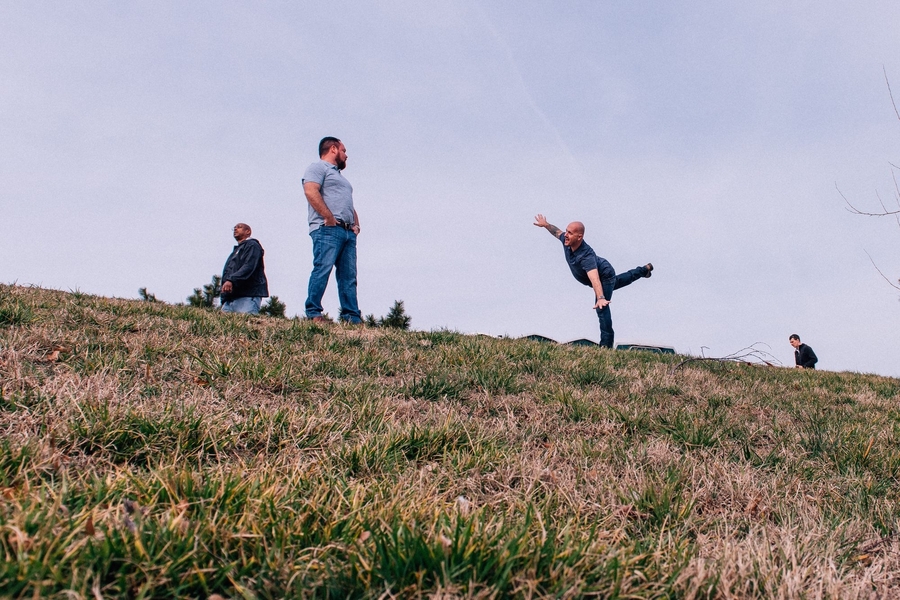 Three months into their relationship, things were going smoothly—the couple was even looking for a house together—when Clint let slip a somewhat intoxicated marriage proposal. Justin politely tapped the brakes. He replied that he thought the relationship was moving a little fast and asked to slow things down. Clint agreed.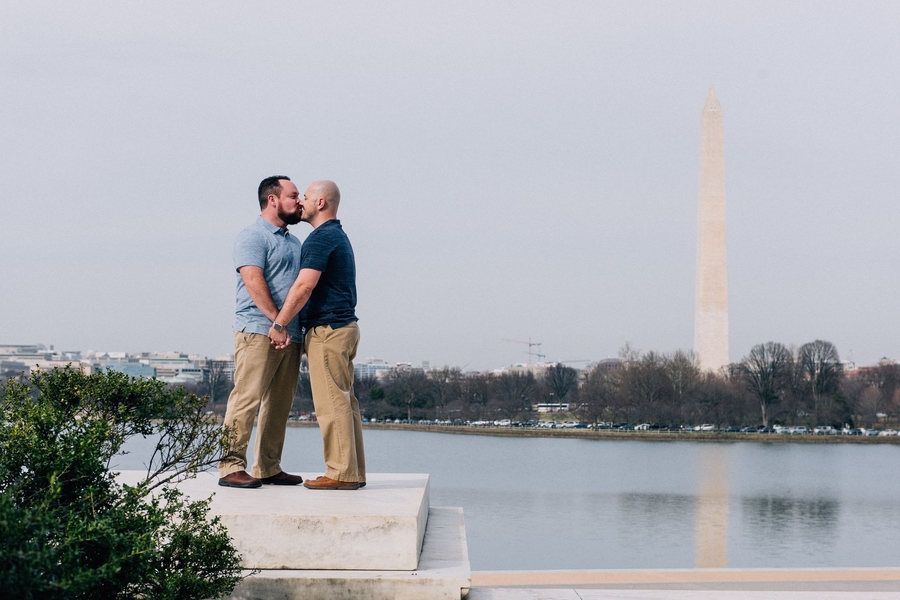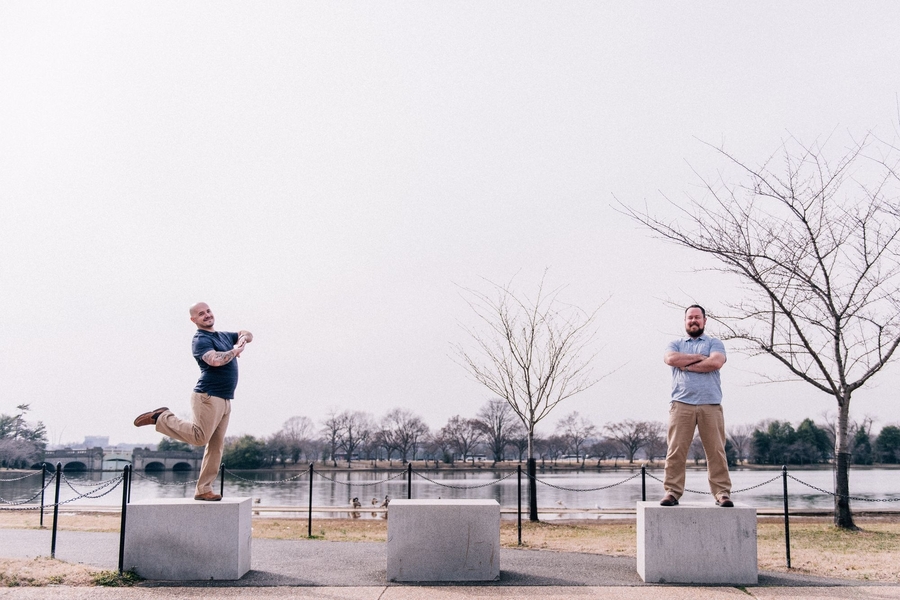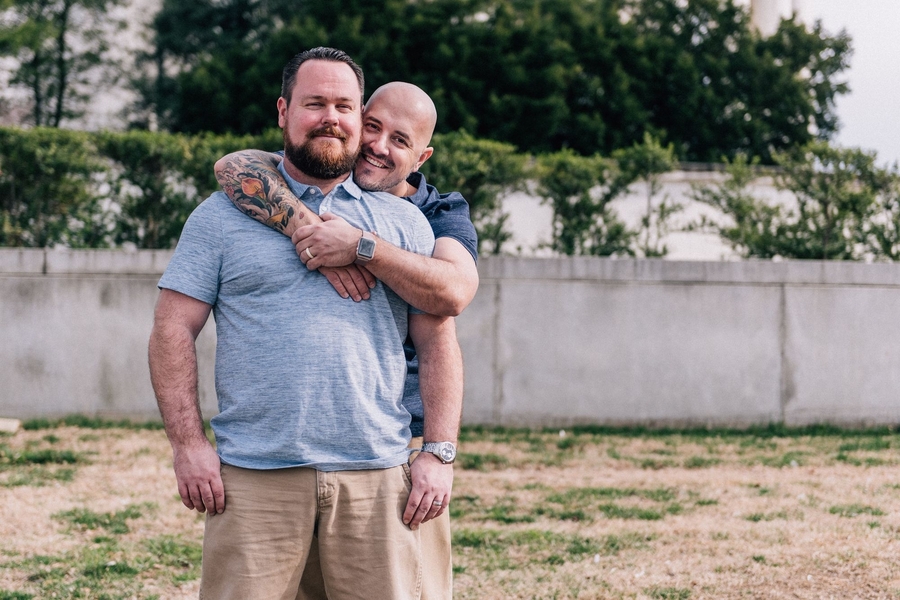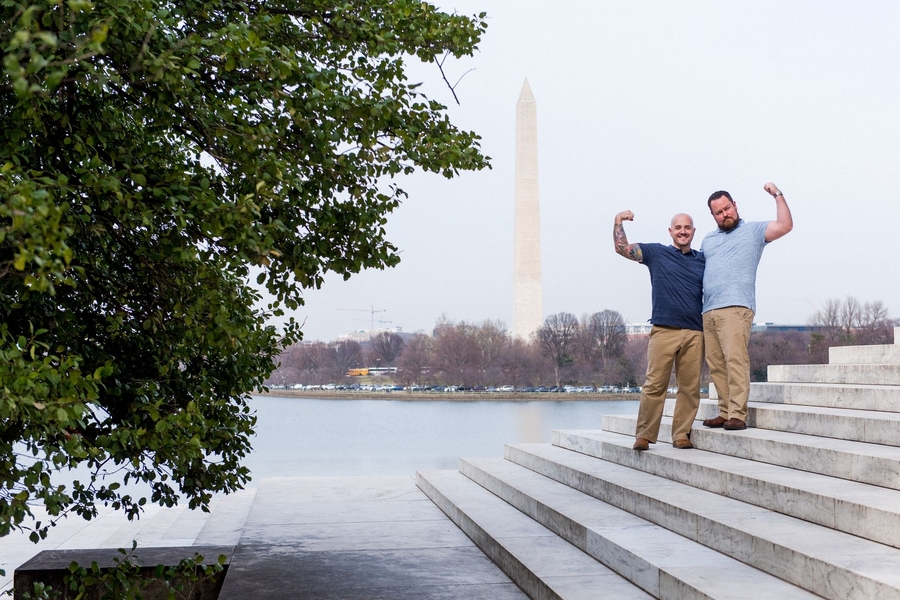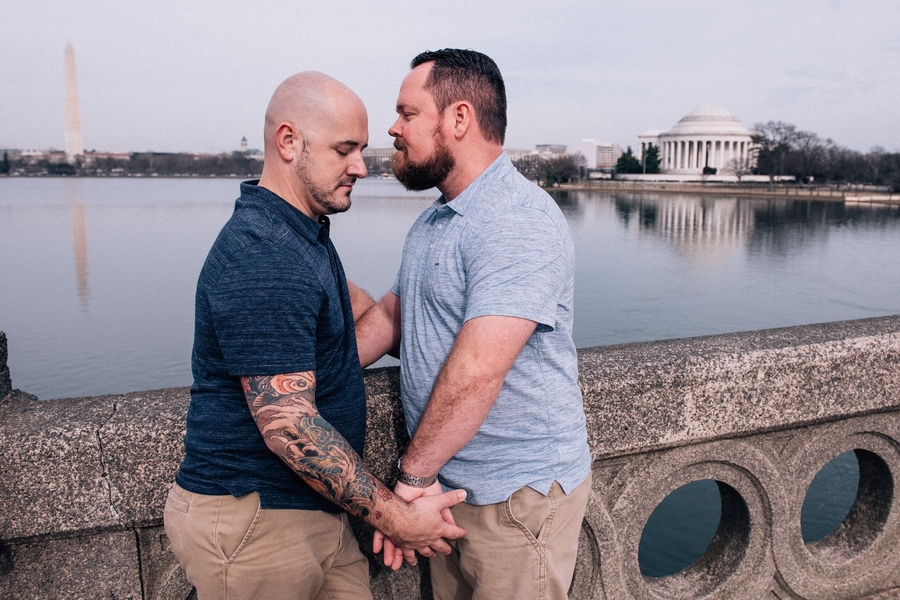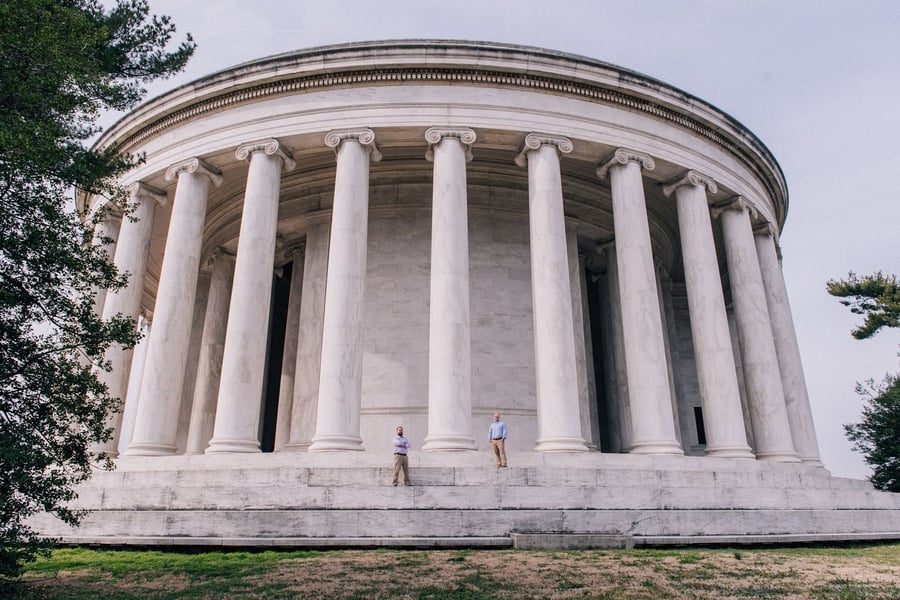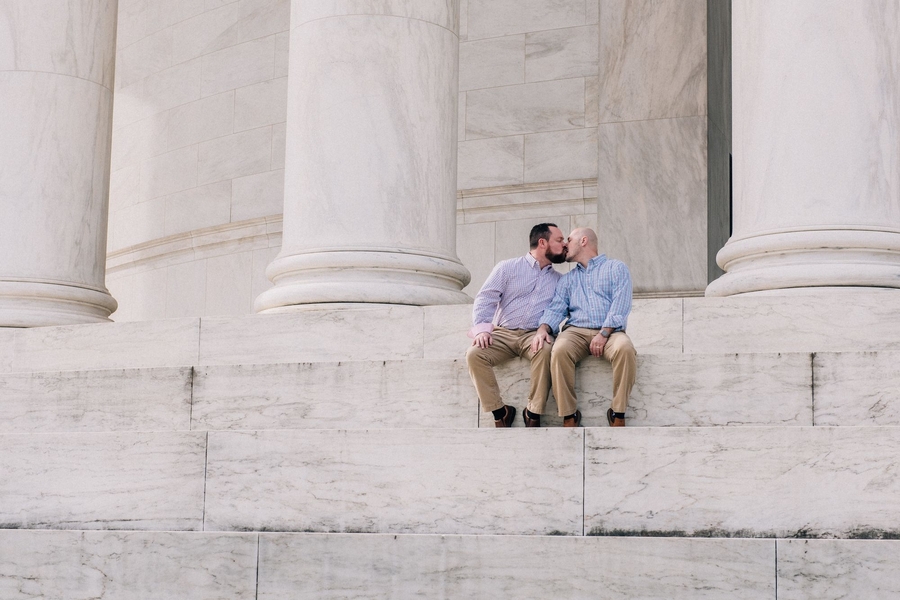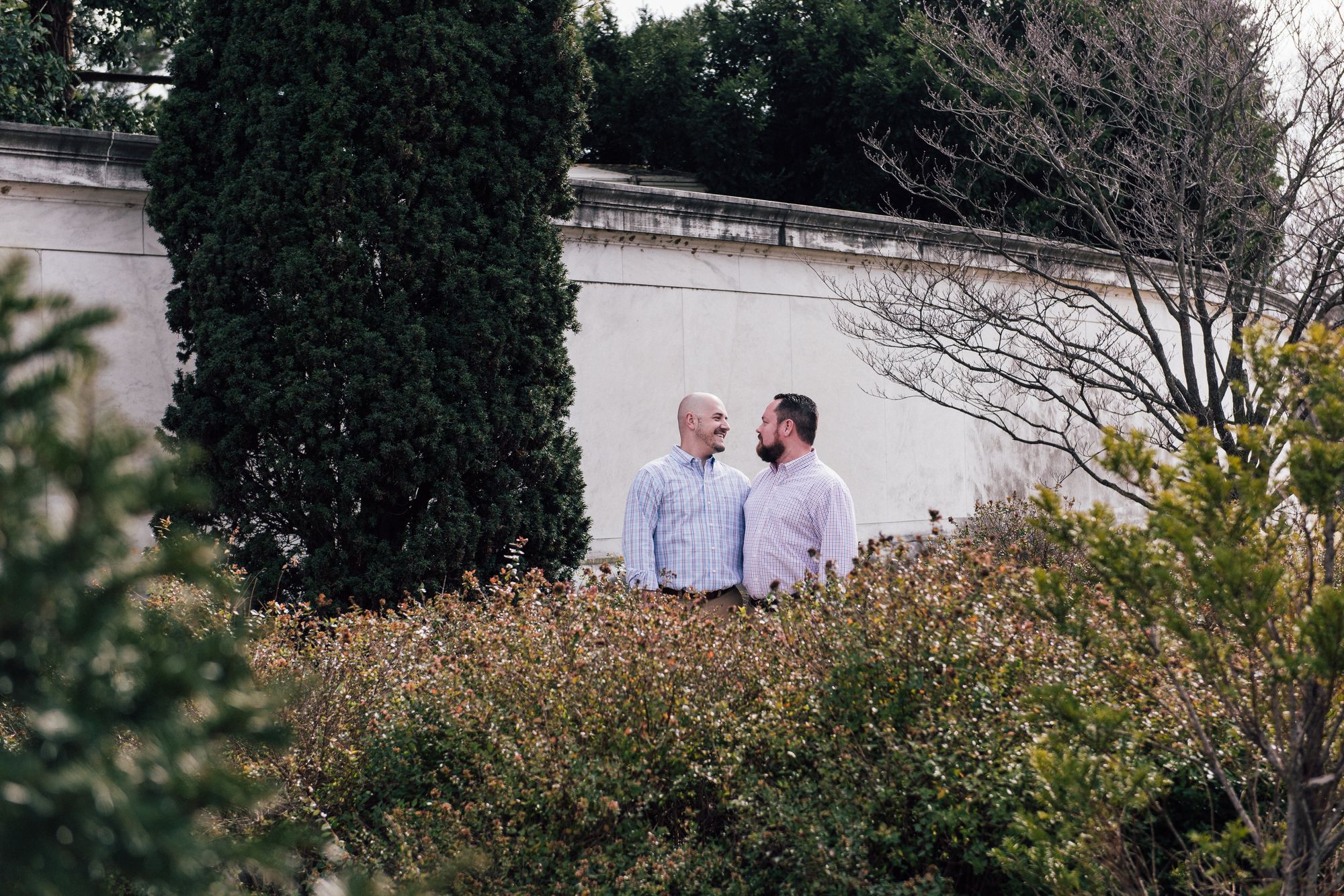 The next day they went to look at a house on the water in Mechanicsville, Maryland. They ended up loving the home and decided to make an offer. The evening of their house warming party a month later, Clint gathered all their friends out on the pier of the couple's new home. Then, surrounded by loved ones, he got down on one knee and proposed. This time Justin said yes. The couple wed in June at their new home in Mechanicsville.