When you get engaged during a sunset drive up the coast of Monaco, it's hard to follow it up with an engagement shoot stateside that captures the magic. Ashley Julyan and Dustin Harris managed to do just that with their playful French countryside engagement shoot at the L'Auberge Chez Francois in Northern Virginia, whose quaint chic setting brought out their playful personalities and echoed back to the moment she said yes. Images below from Audra Wrisley Photography.
Like B&G on Facebook | Follow B&G on Instagram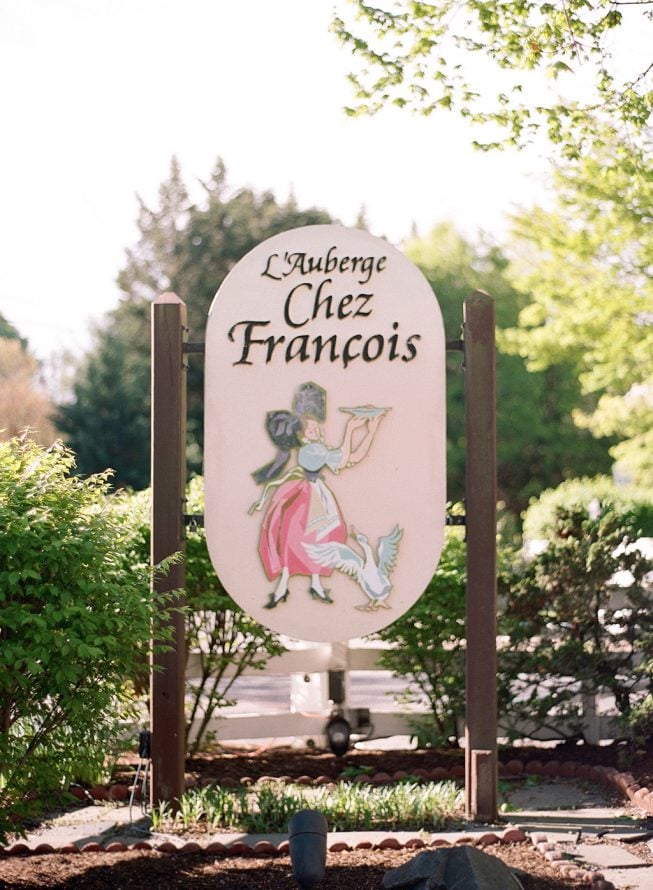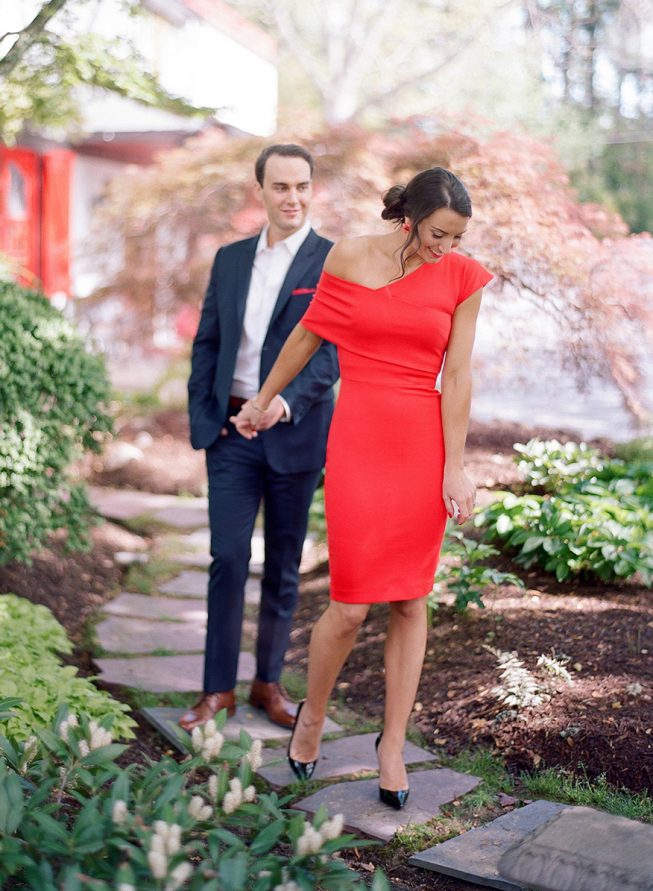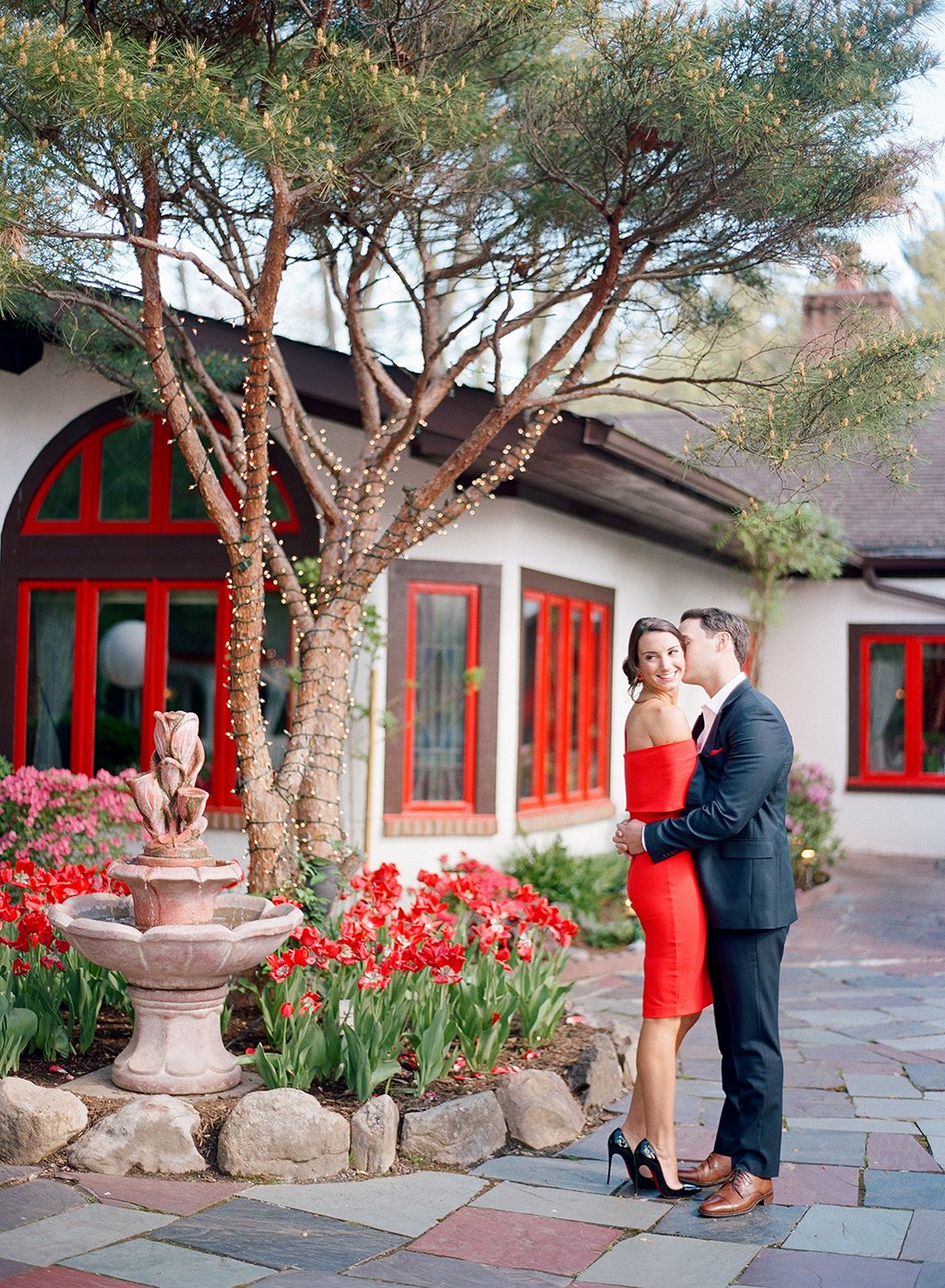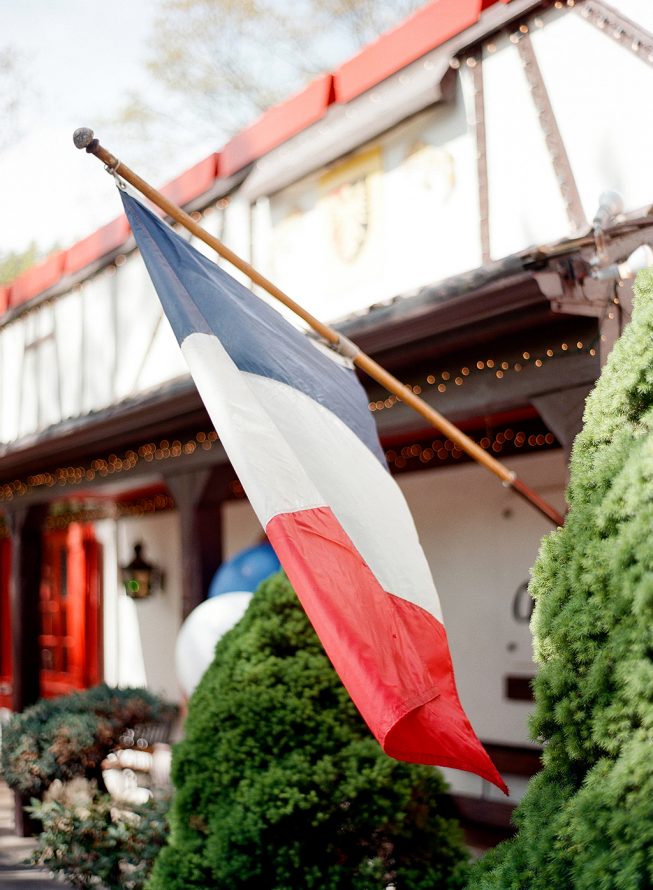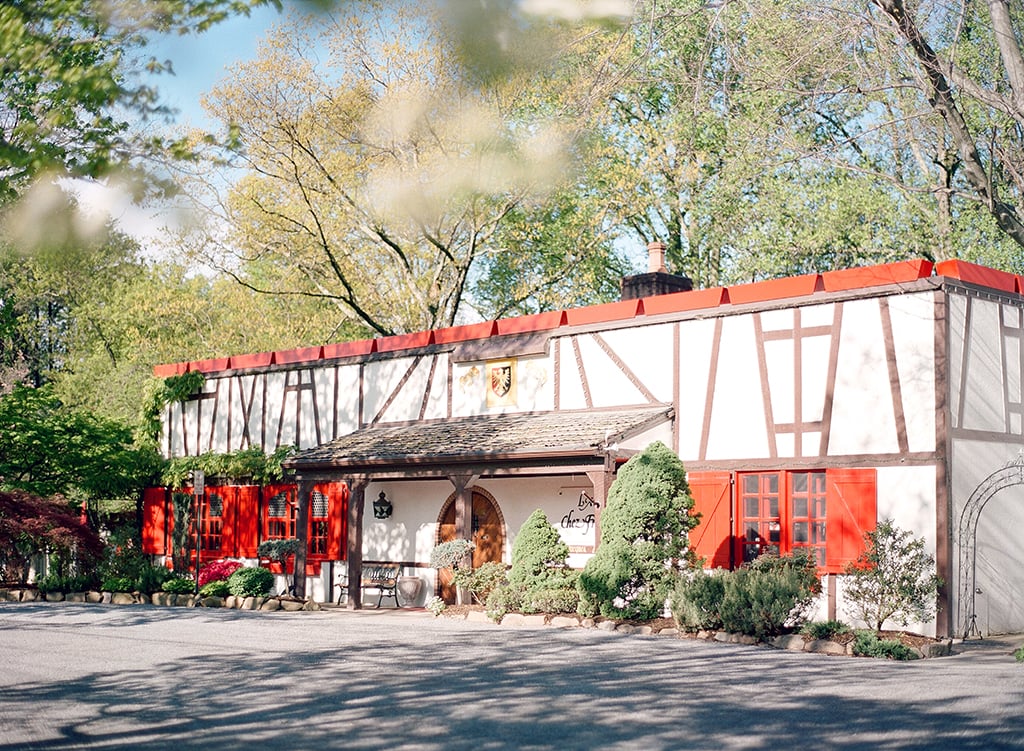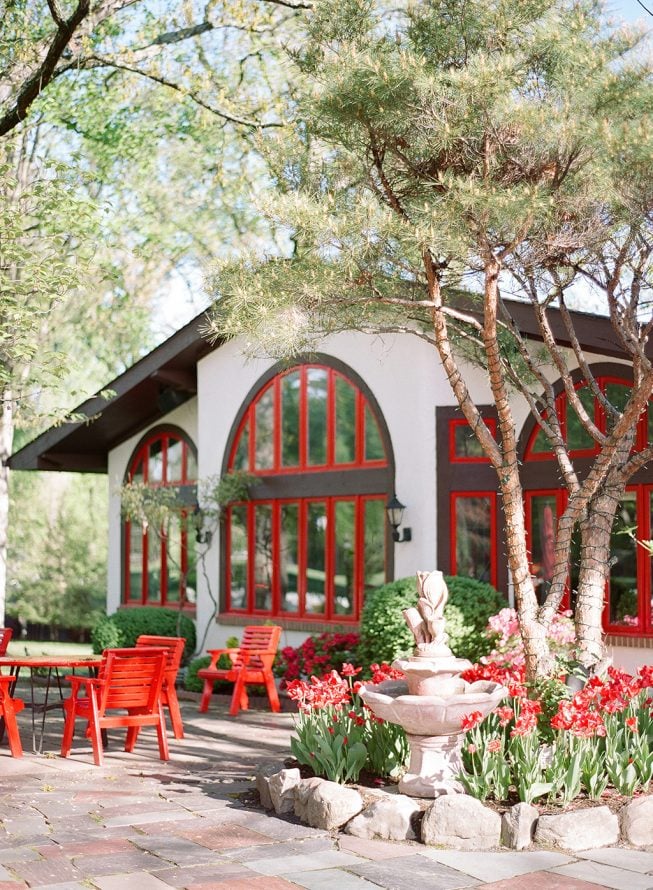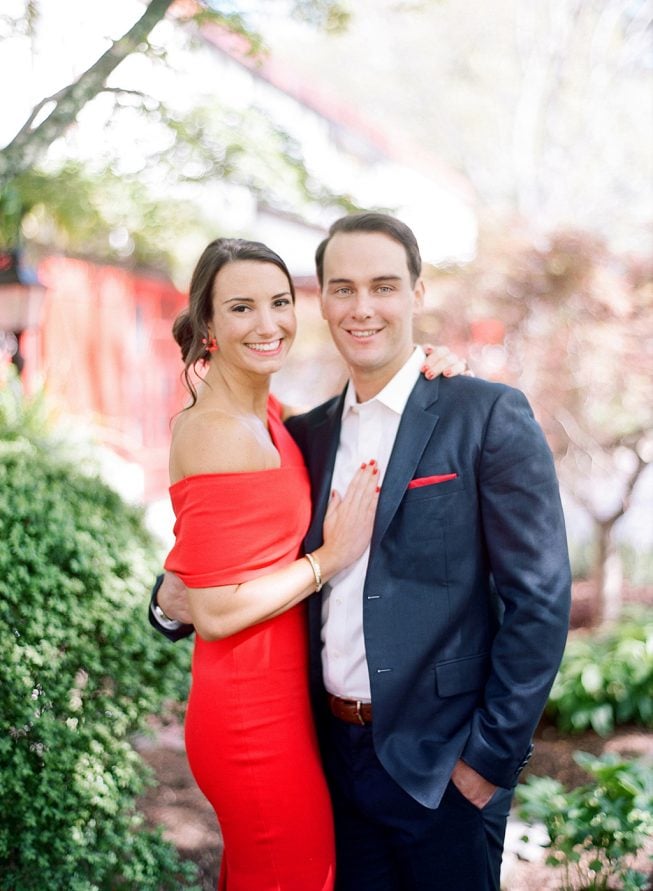 Everyone told them they needed to meet. When Ashley and Dustin were both recruited by Lockheed Martin, first it was their recruiter who was insistent they'd be perfect for one another. Then it was a coworker who suggested setting them up. By the time the two finally arranged to have their first date, Ashley was feeling so much pressure she cancelled because she was so nervous.
"Colleagues had been building up the need for us to meet for weeks, and our subsequent conversations had, by that point, confirmed that there was something worth pursuing," they explain.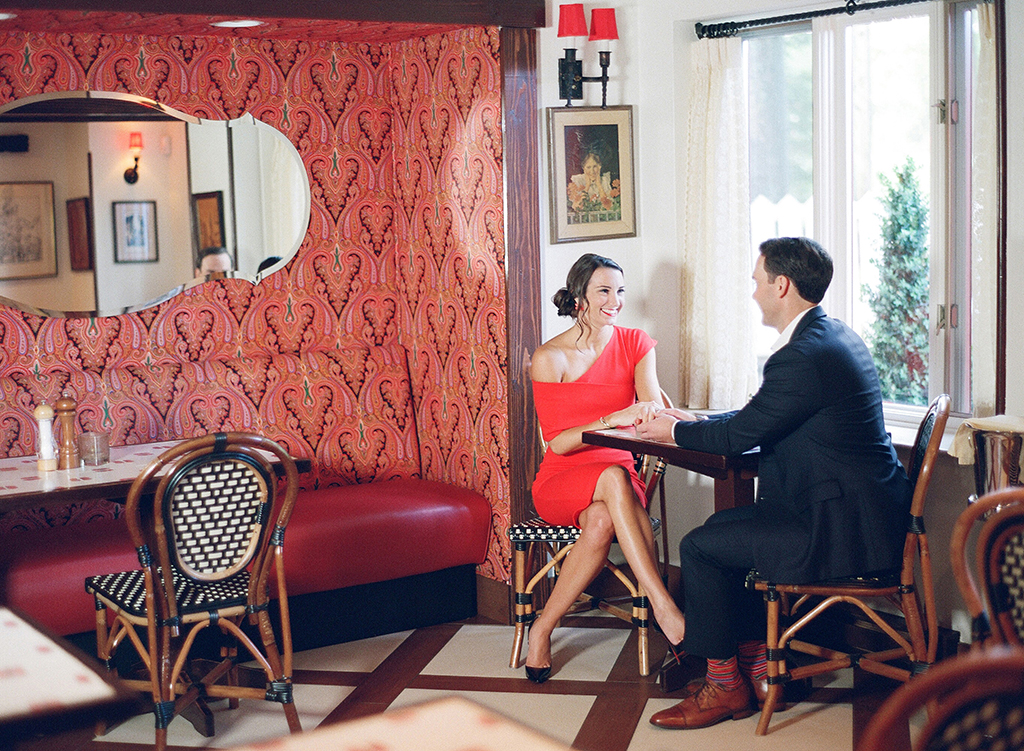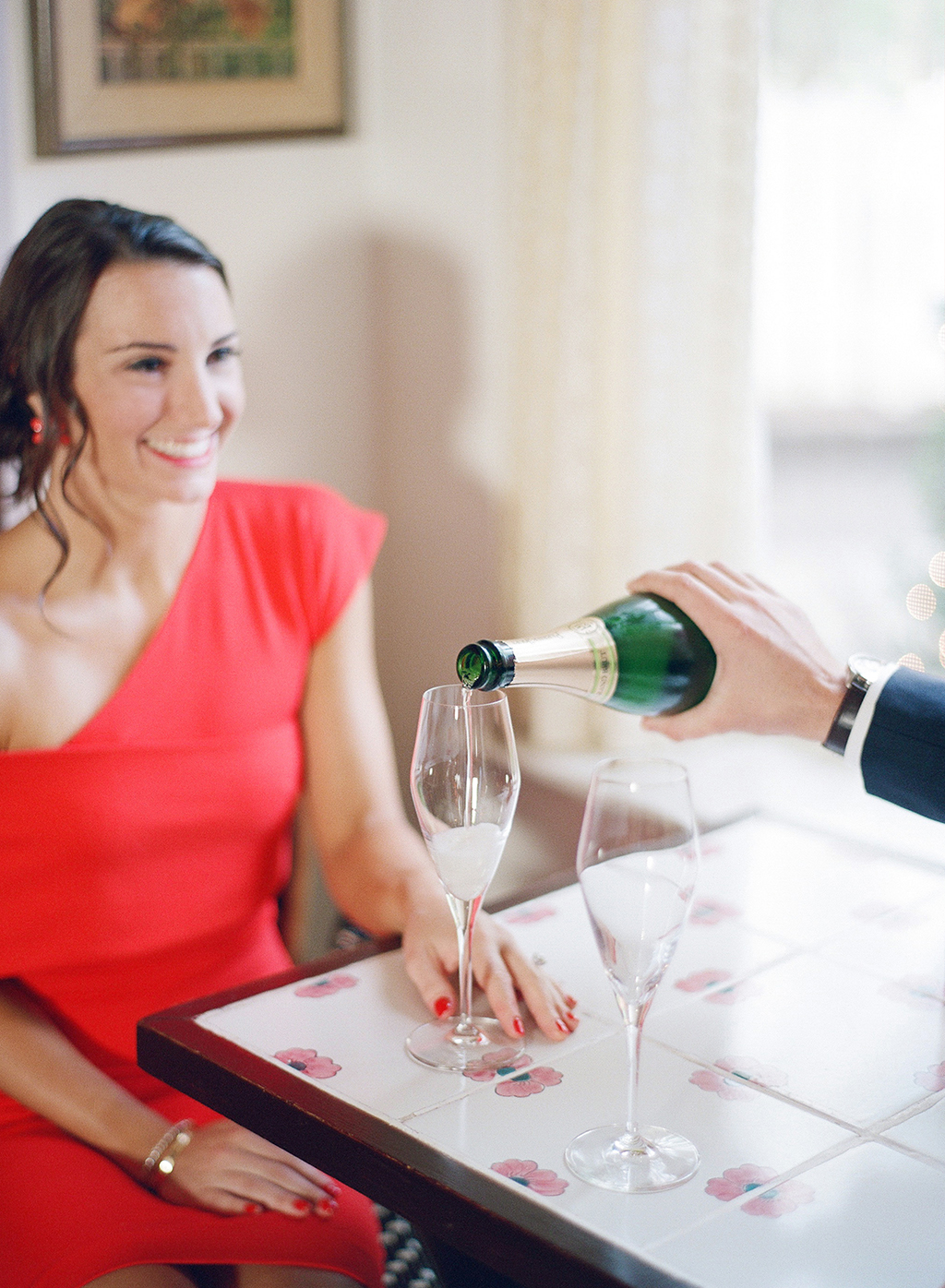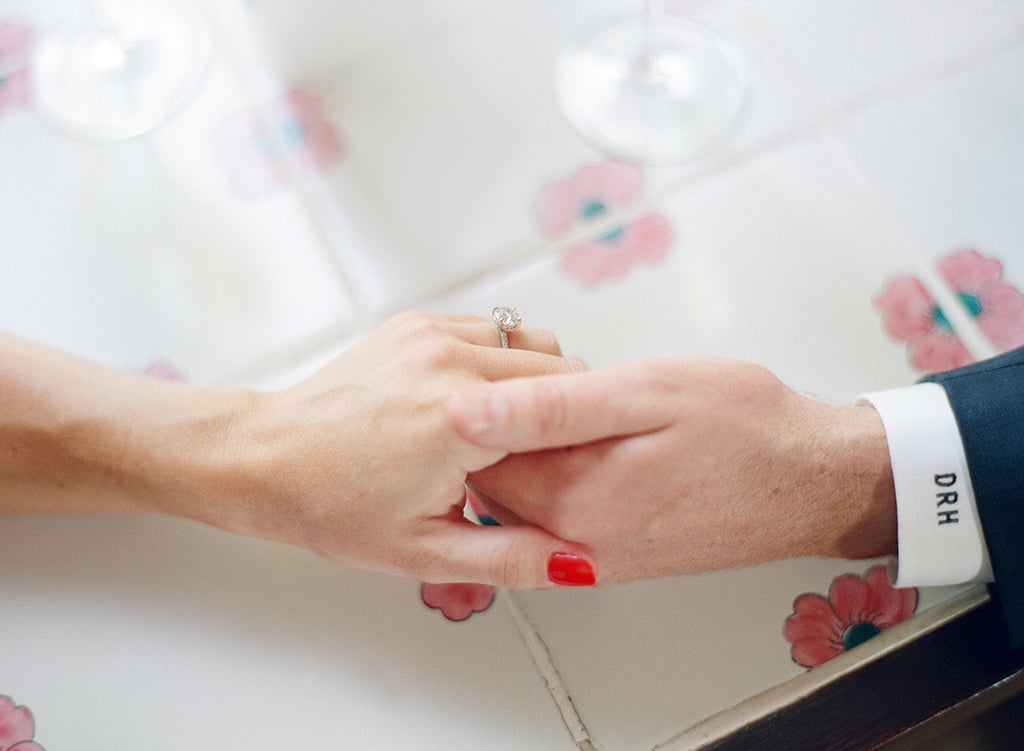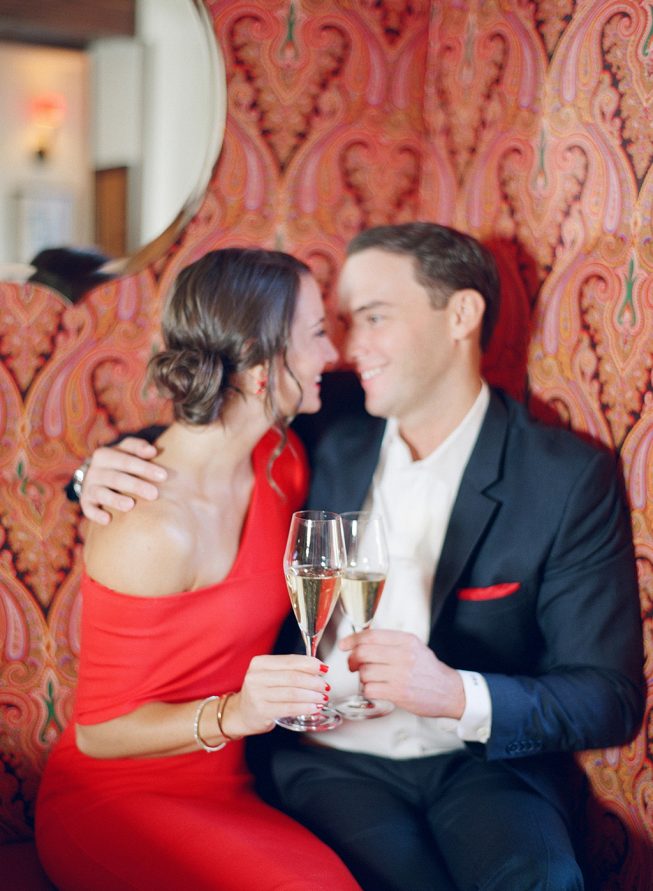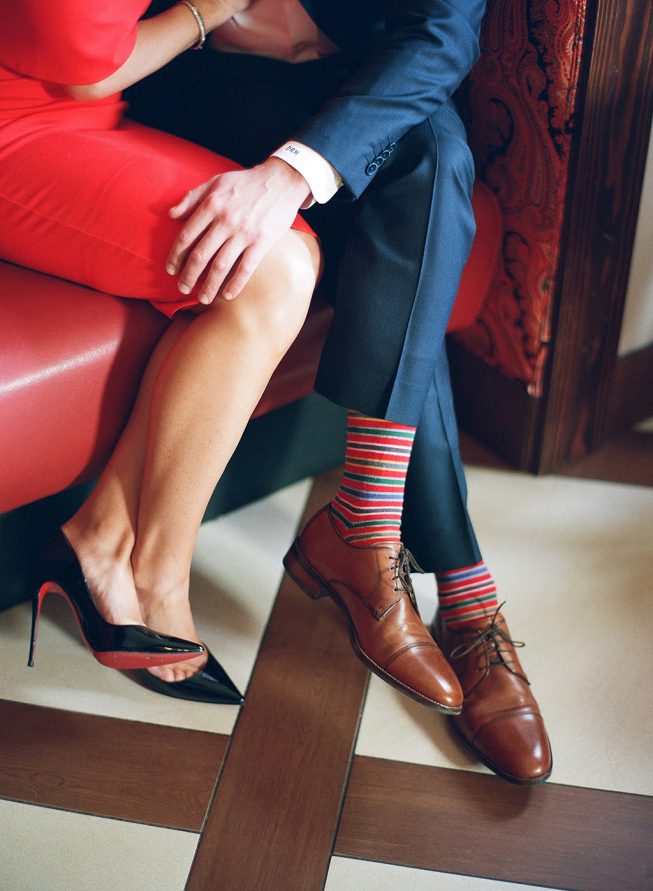 But Ashley bounced back, making up for her last-minute cancellation in the best way possible: she took Dustin to his first Washington Capitals game. Dustin had just moved from Virginia Tech up to DC and had never been to a professional hockey game, whereas Ashley had grown up right in Northern Virginia, and was even a competitive figure skater at one point. By the end of the game, Dustin was hooked on hockey, and, more importantly, Ashley.
"She was so beautiful. And, wow, a girl that can pull off drinking an extra dirty extra dry martini in heels and a Washington Capitals jersey… that's someone to hold onto," says Dustin.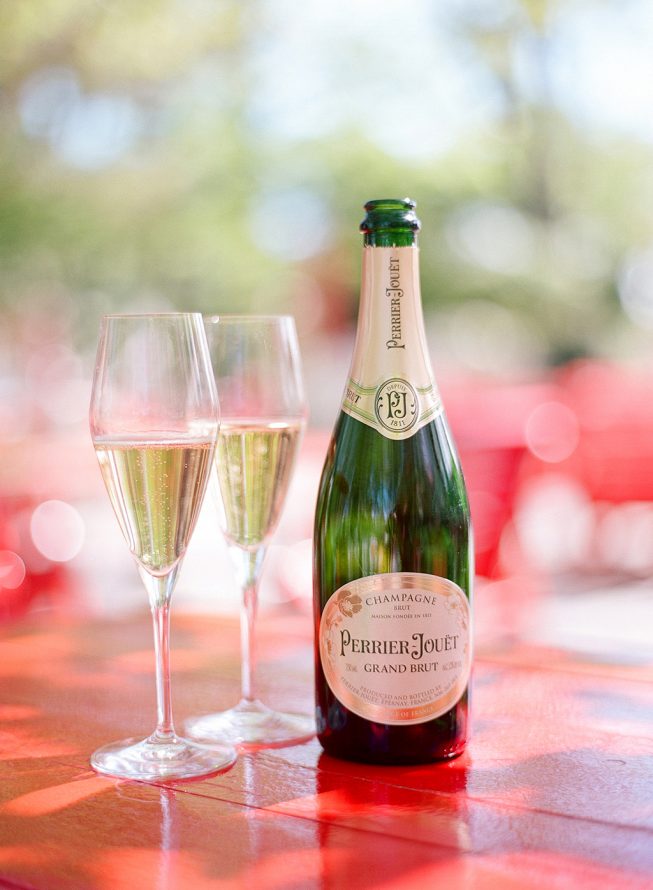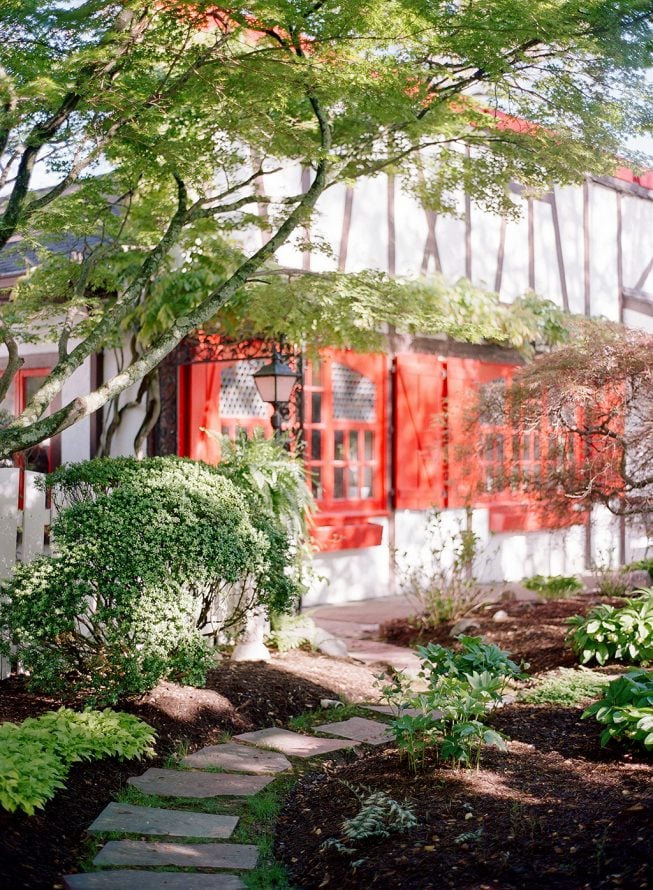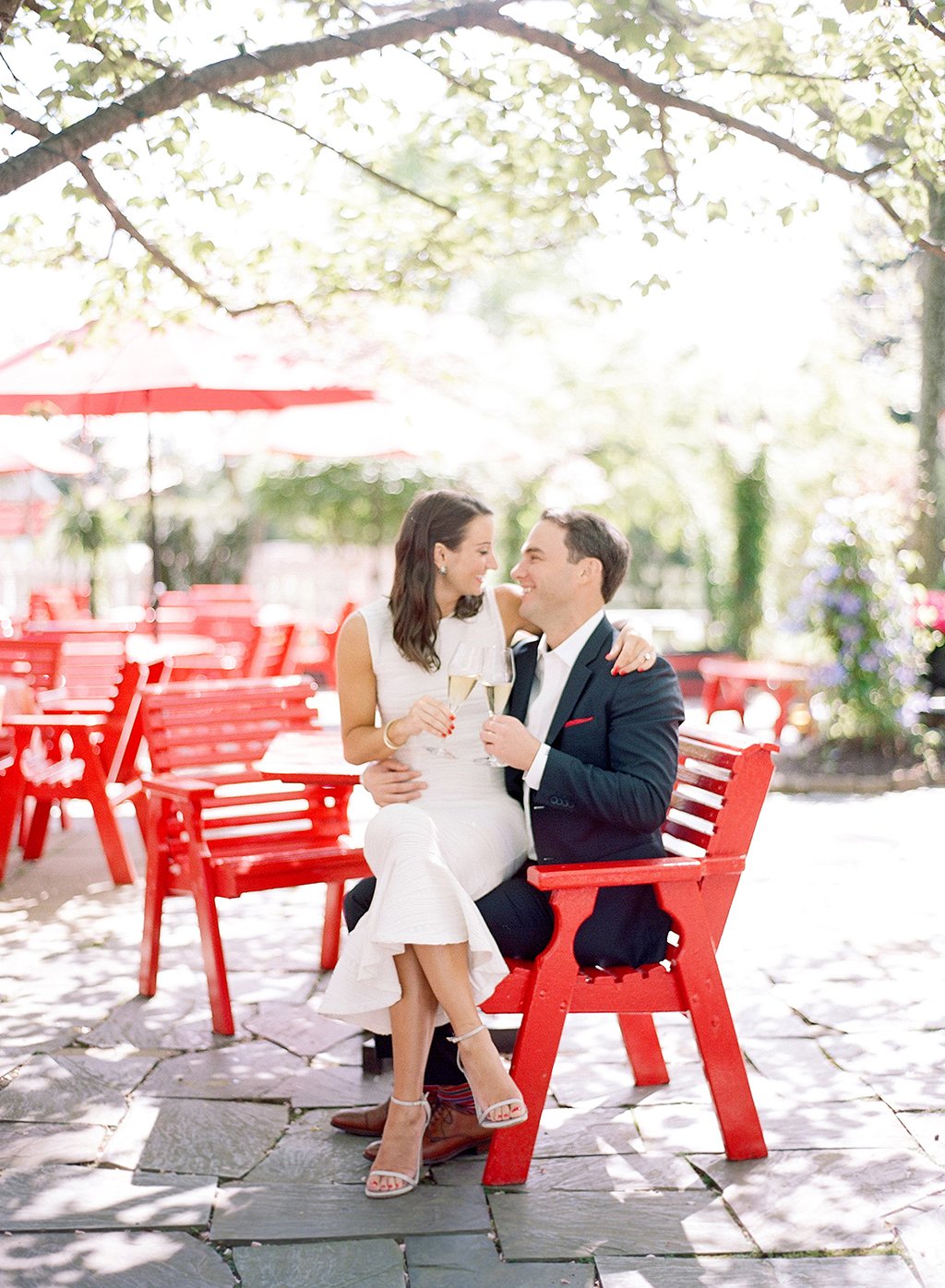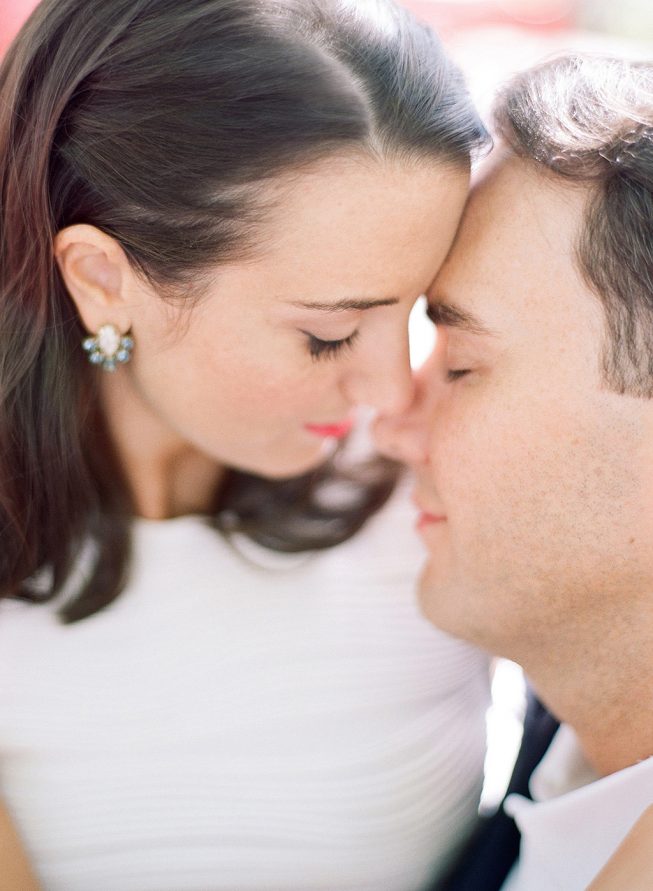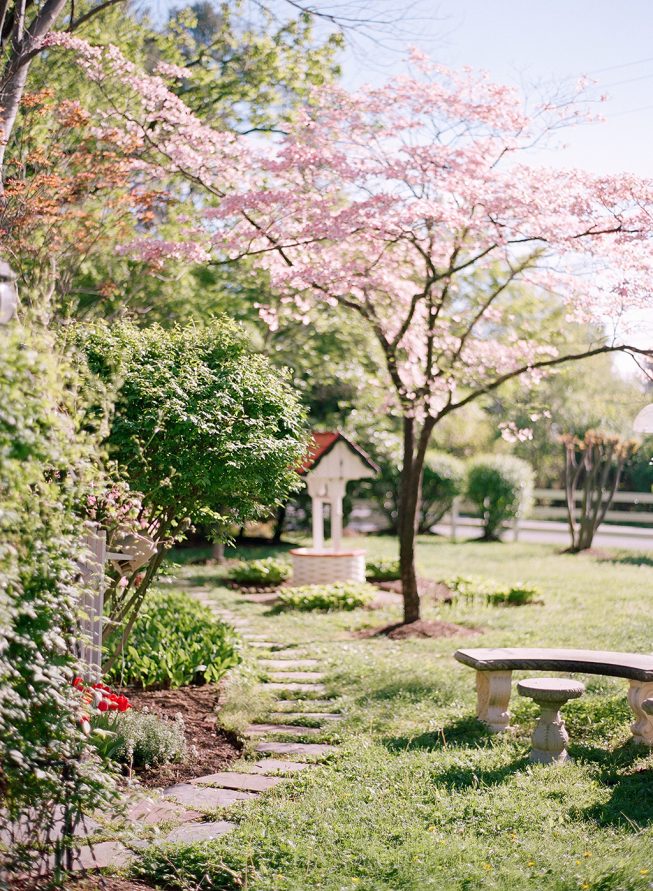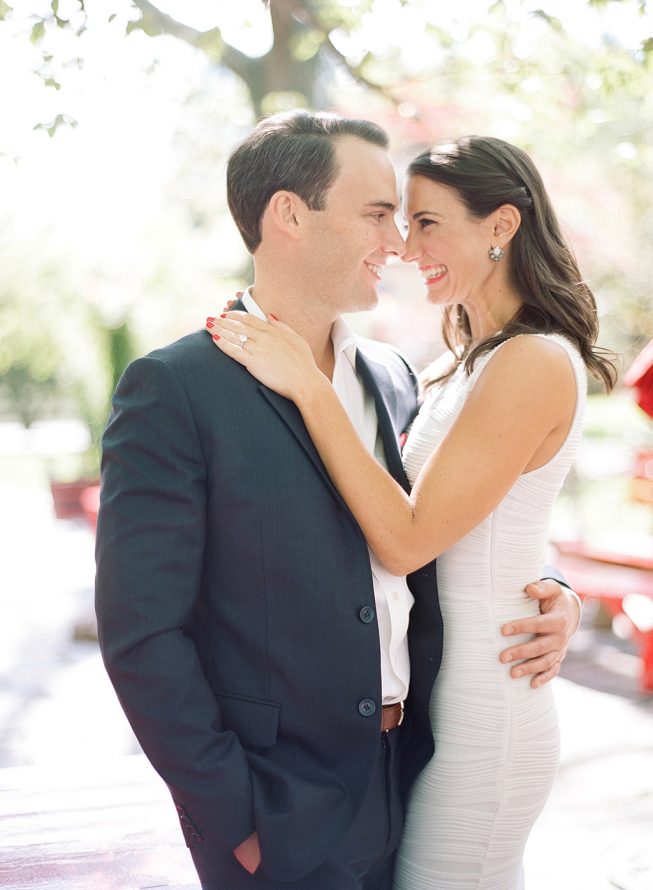 In the Spring of 2016, six years into their relationship, Ashley and Dustin were on a two week vacation in France— a surprise gift for Ashley's birthday. Dustin had been holding tight to the ring for a couple weeks with the intention to propose. He arranged for a private car to pick them up from their seaside villa in Nice and drive them up the coast at sunset to Monaco. All Ashley knew was that they would be having a nice dinner, drinks, and later a possibly a trip to the famous Monte Carlo Casino.
When they arrived in Monaco, they stopped for champagne at the Hotel de Paris, and, while strolling though the iconic Place du Casino square on their way to dinner, Dustin stopped and proposed in front of the crowd.
"It was a very Grace Kelly evening," Ashley recalls.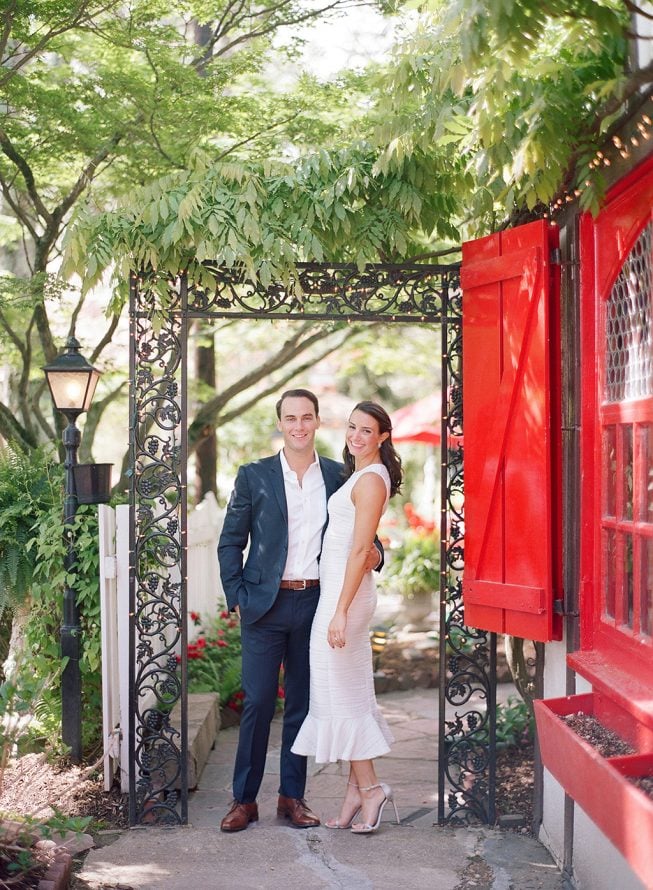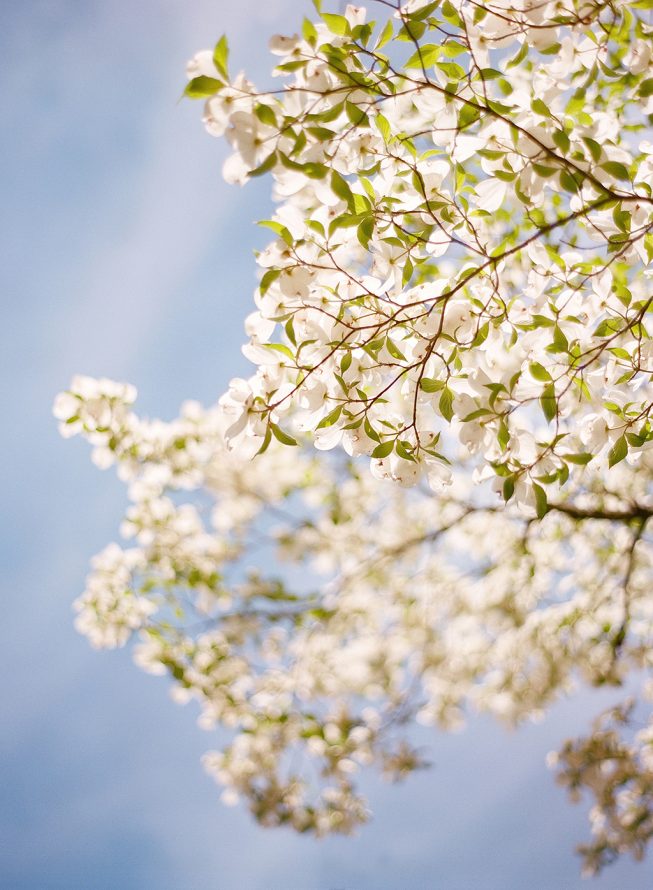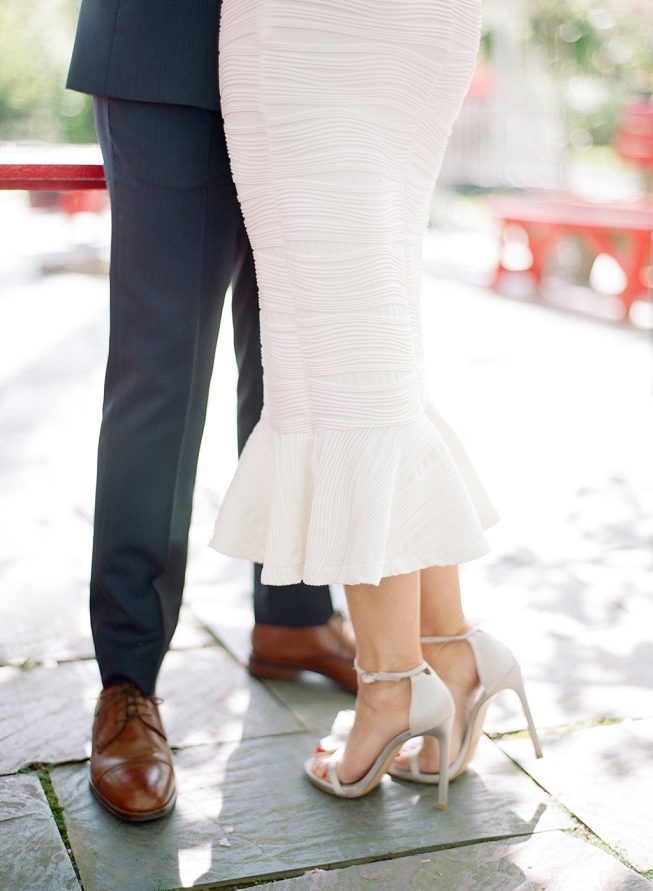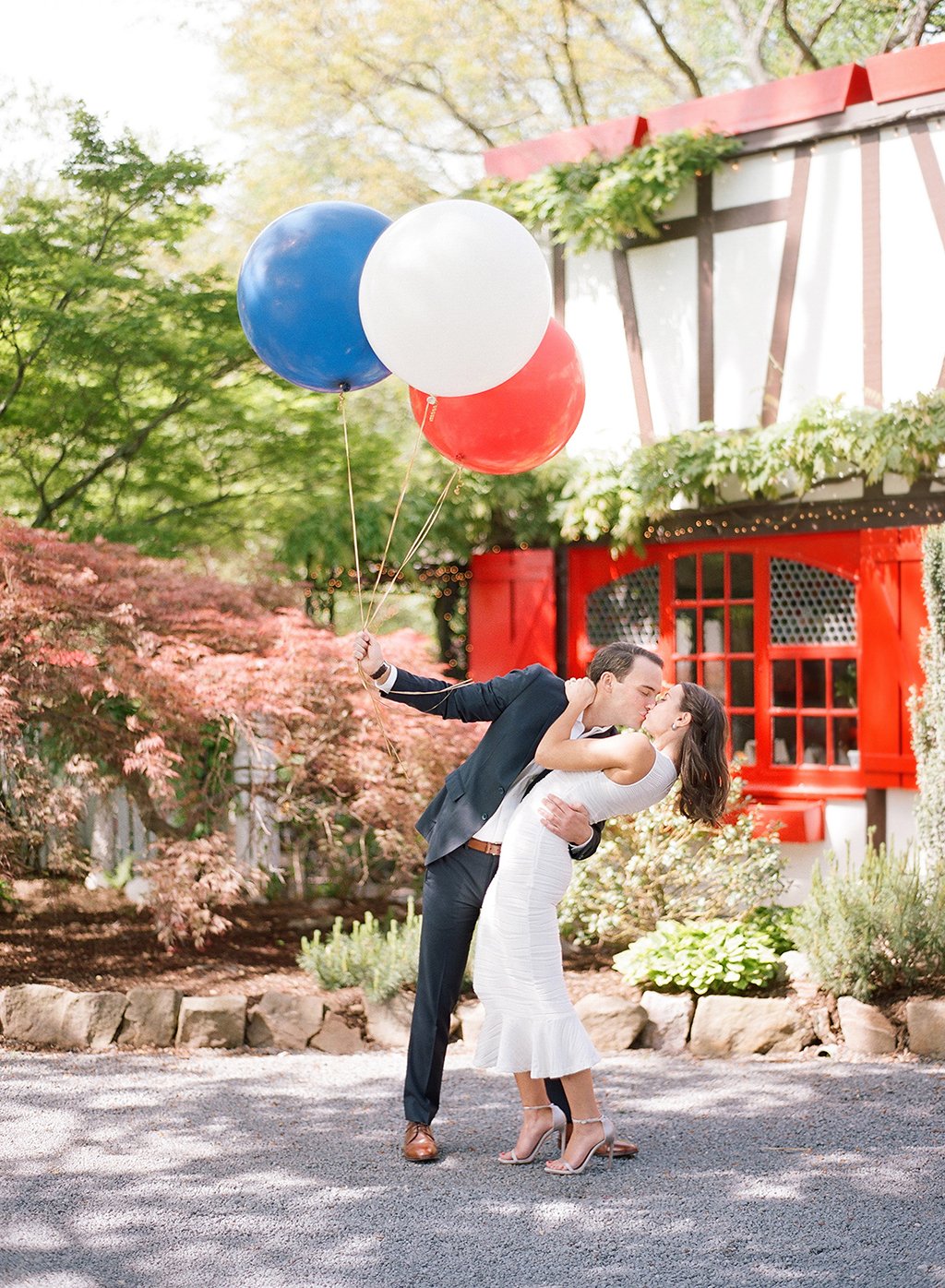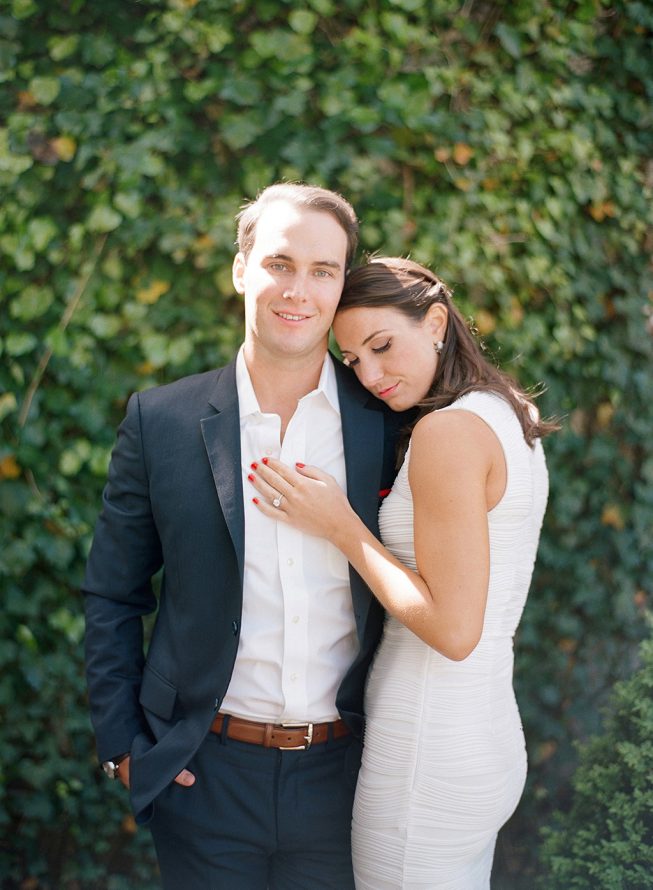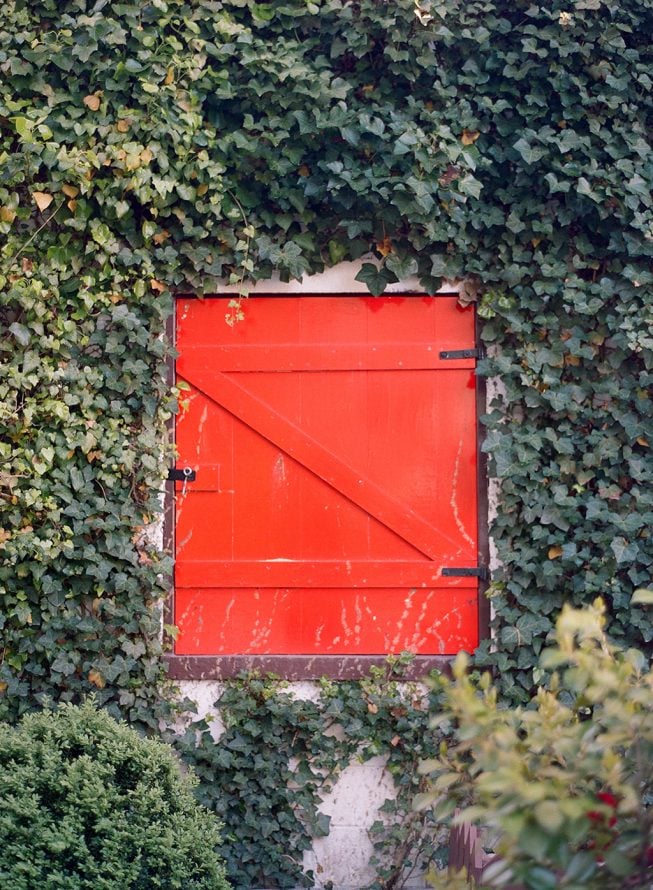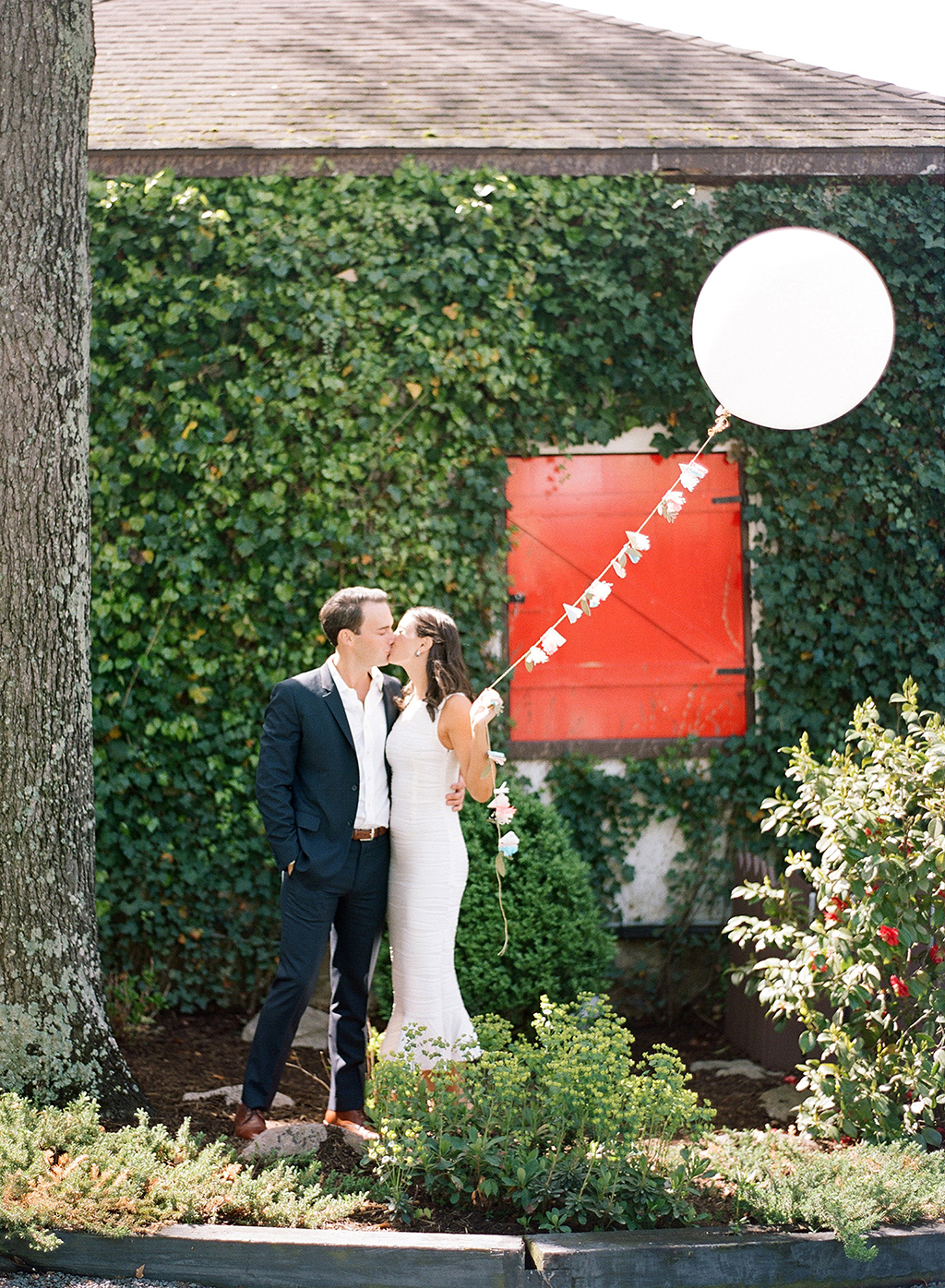 Given their romantic engagement in France, it would only make sense for the couple to pay homage to their Francophilia with a themed French countryside engagement shoot. They picked L'Auberge Chez Francois not only because of it's beautiful rustic French feel, but because it was where Ashley's parents had one of their first dates. The resulting shoot—filled with balloons, champagne toasts, and some amazing wardrobe changes—perfectly captured the joie de vivre the couple love.