Conbini Cafe by Uzu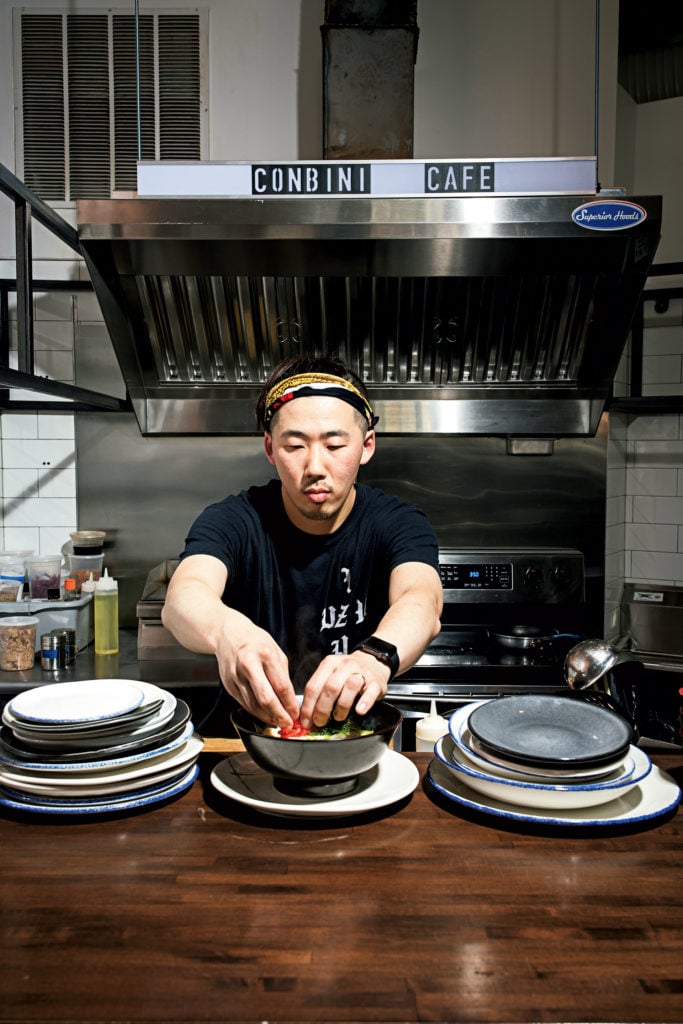 H Street Corridor, 1231 Florida Ave., NE
Chef Hiro Mitsui's cafe—which recently moved from Shopkeepers Gallery and will temporarily land in Union Market's Honeycomb Grocer in August—always surprises us with its Japanese comfort fare. Never tried omucurry? Neither had we, and we fell hard for the deeply satisfying omelet and rice smothered in yellow curry. Ditto for oyakodon, a dashi-soup-meets-rice bowl with poached chicken, scrambled egg, and dill. Okonomiyaki is exceptional—a crisp-edged vegetable pancake zigzagged with punchy house-made barbecue sauce and Kewpie mayo.
Also good: Tonpeiyaki, omelet with barbecue sauce; curry rice with pork belly.
Daikaya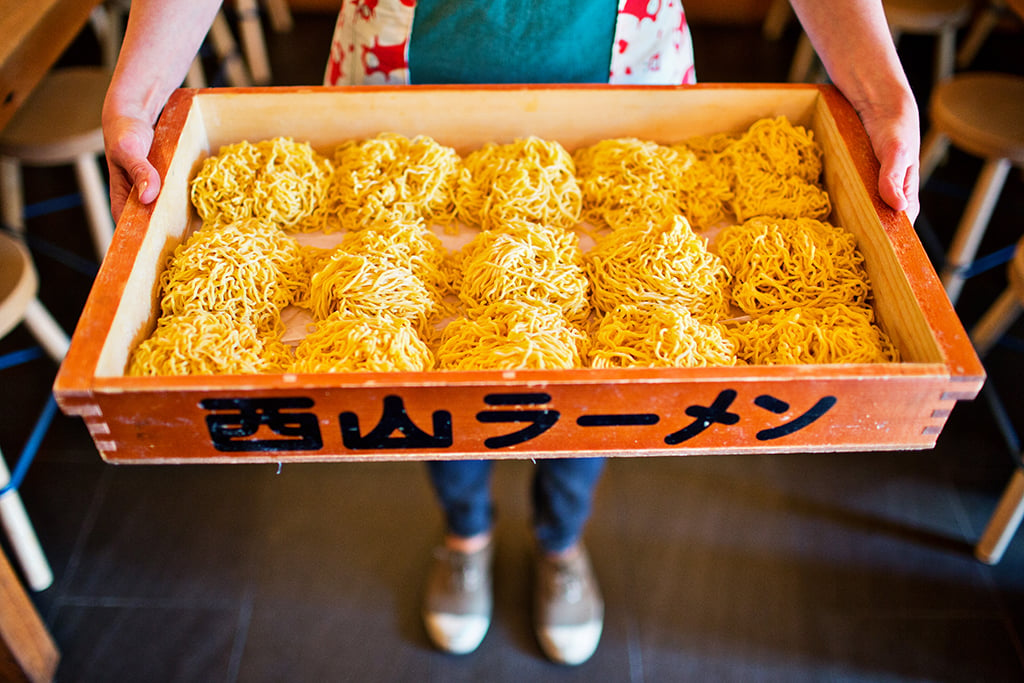 Daikaya sources its ramen noodles from Japan.
Penn Quarter, 705 Sixth St., NW
This bi-level hot spot is as suited for a quick miso-ramen fix downstairs as it is for happy hour (selected small plates are $2 to $4) in the second-floor izakaya. Up there, you can't quite order with abandon during regular dinner hours and stay within budget—but a couple of small plates and one of the excellent cocktails can be plenty filling. The thrills are worth it, whether beautifully fried blue catfish with pickled-ginger tartar sauce or a bowl of udon done up cacio e pepe style. At lunch, you can skip the check-calculating—rice bowls topped with salmon sashimi or Filipino pork hash are boldly flavorful, generous, and all $14 or less.  
Also good: Tuna poke; grilled avocado with ponzu.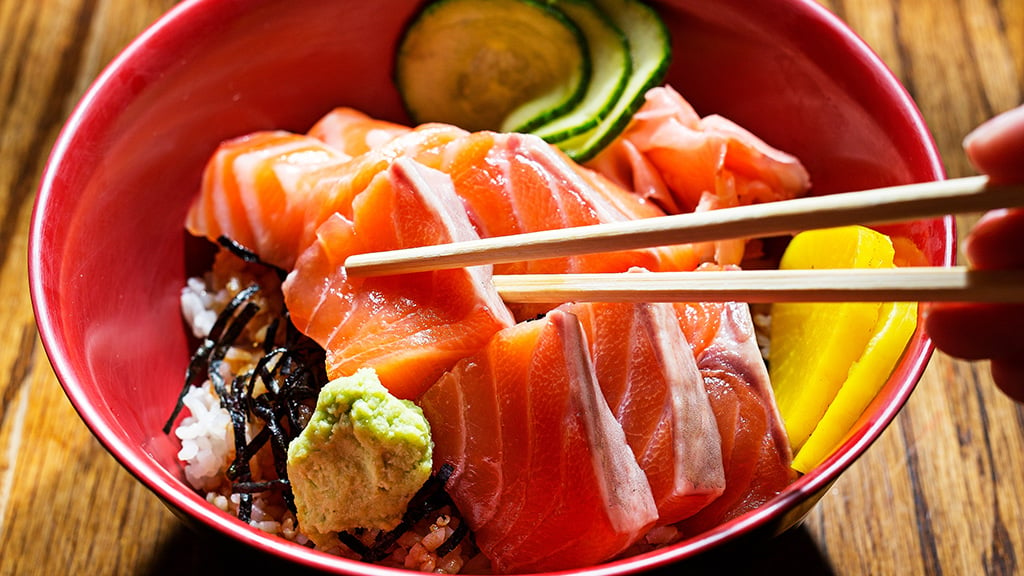 Adams Morgan, 2438 18th St., NW
Most of the menu at this quick-serve Adams Morgan spot—hardly wider than a foyer, with just 14 stools around the open kitchen—is devoted to the donburi rice bowls that make a robust meal (or two). They're terrific, whether topped with shavings of brisket, caramelized onion, and an onsen egg or a lighter, brighter array of salmon sashimi, ginger, and wasabi. The quality of frying is just as much of a draw. Nuggets of chicken kara-age, marinated in miso and soy, pop with flavor and crunch. And you'll dig into some of the city's best fried shrimp, coated in panko and served with a tangy pink riff on tartar sauce.  
Also good: Unagidon, a rice bowl with eel; katusdon, a rice bowl with fried pork.
Izakaya Blue Ocean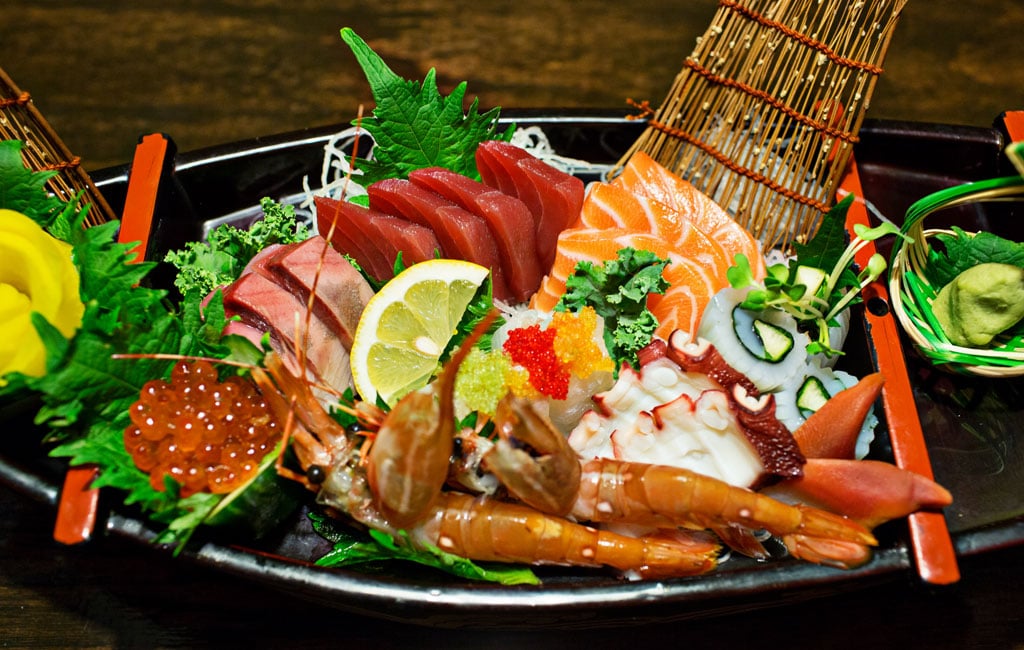 Fairfax, 9440 Main St.
Many ramen shops and izakayas these days have an eye for design—even if they've simply adopted a cookie-cutter industrial look. This is a homelier place, slightly cramped and awash in drab colors. None of that matters, though, if the kitchen is on its game. This one is impressive with both the raw (garnet slices of tuna atop excellent rice, nigiri of luscious salmon belly and fatty tuna) and the cooked (a properly crunchy pork katsu). The tiny salad bar, which comes with many entrées, isn't much to look at, either—but the sesame dressing is so tasty you'll wish the place bottled it.
Also good: Shrimp-tempura roll; miso-marinated cod.
Falls Church, VA, 238 W. Broad St.
Most Japanese restaurants sling decent tempura—but few turn out a batter as crispy and cloud-like as the one here. Even better, the offerings go beyond the usual shrimp and veggies—we'll be coming back for the soft-shell-crab version as long as it's in season this summer. And so it goes at this quaint little spot, which juggles familiar plates such as an eel-and-avocado roll and more esoteric dishes like duck ramen—and does each with skill.  
Also good: Grilled pork sausages; steamed shu mai (shrimp dumplings).
---
Cheat Sheet
Drinks
Sake, the fermented-rice brew, chilled (we like more complex junmai styles with richer dishes); sparkling wine or a lager with sushi; green tea, which is sometimes served gratis.
Condiments
Soy sauce and wasabi for sushi (if a place offers freshly grated wasabi, pay the extra bucks for it); fukujinzuke, sweet red pickles for curry rice.
Pro Tip
Tiny, quick-stop ramen joints and hushed sushi bars are great for solo dining—and almost always tricky for big groups.
Desserts
Many spots default to green-tea-scented versions of American or European desserts (cheesecake, tiramisu). We tend to pass—unless a place makes its own ice cream or mochi.