This October, the women-focused speaking tour, Together Live, which began last year in six cities nationwide, is coming to DC—and bringing with it women thought leaders and storytellers like best-selling author Glennon Doyle, international soccer star Abby Wambach, and disability advocate Maysoon Zayid.
The woman at the helm of it, Jennifer Rudolph Walsh, head of the worldwide literary department at William Morris Endeavor, had the idea for the tour after designing Oprah Winfrey's "The Life You Want" tour. Winfrey, who Walsh names as her "spiritual mother," ("She's someone I worship as a goddess, but also love as a human being") is one of her many high-profile clients. Watching Winfrey leave thousands of people inspired in each city they visited, Walsh got to wishing that the tour didn't ever have to end.
"But the problem is that these people like Oprah and Arianna Huffington [who Walsh also took on tour] have giant lives to live," Walsh says. "I wish they could just live on the road, but it doesn't make sense for someone of their stature to spend life just doing events."
That's when she had the idea for the Together tour: a tour that doesn't center around any one person, but instead around a mission to "use the power of storytelling to uncover purpose, and to connect to a community that supports you in getting over the bridge of bravery into action," Walsh says.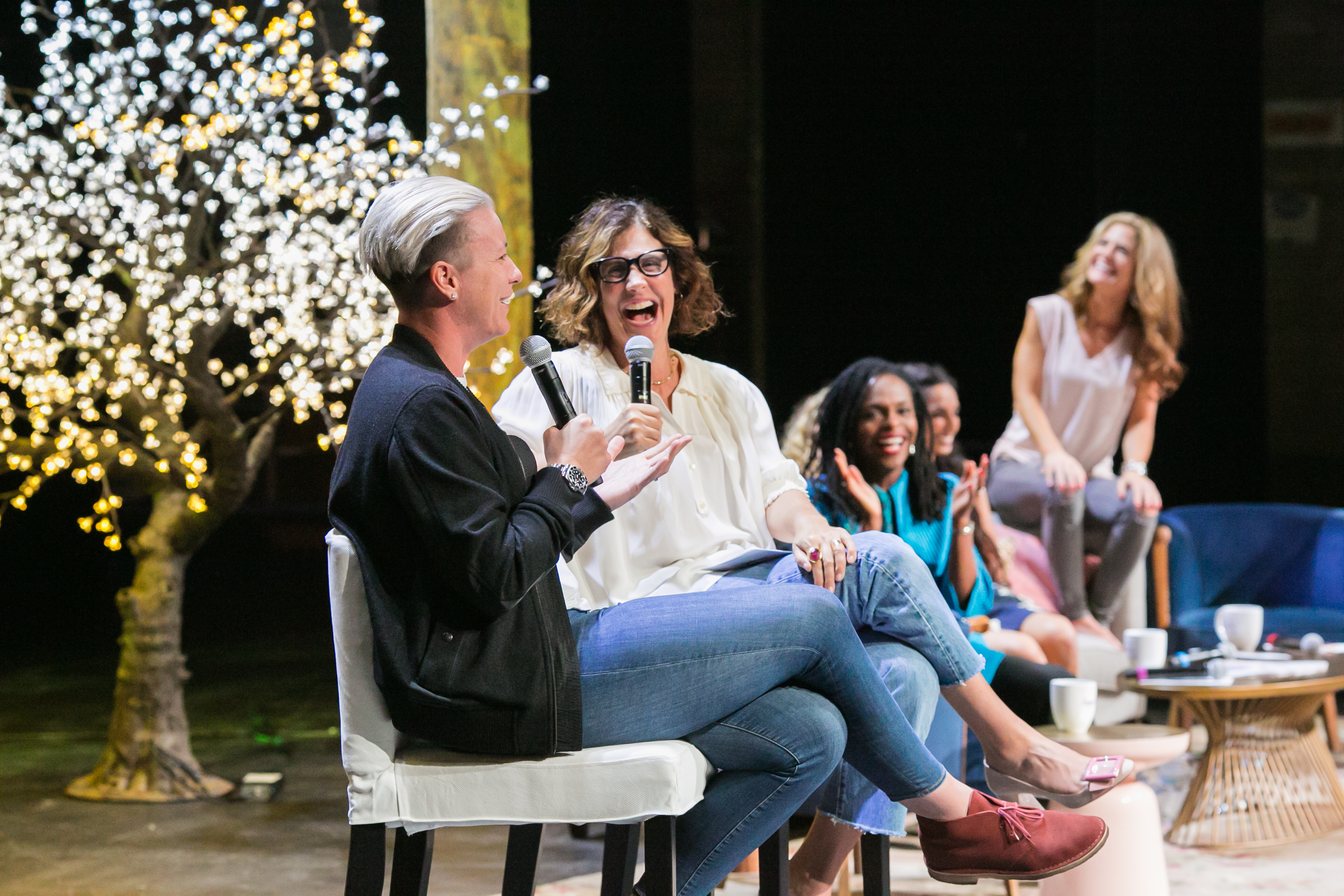 The main goal of the tour is to inspire women to find their purpose and help them learn the steps they will need to take to achieve it. But Walsh is careful to explain that it's not a women's "conference," so to speak—in fact, she says her team called it the "un-conference" in the early stages—because you won't get lectured to or advised. All of the speakers will be up onstage together, and they'll take turns telling their personal stories, responding to questions, and exploring their own "paths to purpose," a phrase that serves as the cornerstone of the tour.
There are two keynote speeches, but other than that, the conversations are just opportunities for the speakers to share what Walsh calls "the vulnerable truths of their lives"—which might touch on identity, heartbreak, or addiction.
Also different from most women's conferences, the tour was specifically designed to reach as many women as possible. "I know there are other opportunities out there for women to gather around storytelling," Walsh says, "but a lot of them are very exclusive, and others of them are very expensive, and others of them are asking you for two days of your time. And time and money are both privileges" (think In Goop Health.) So Walsh focused on shrinking those barriers for entry: the ticket price starts at $25 (but those seats are going fast at DC's Warner Theatre), the tour spans the length of a few hours, and the only "qualifications" you need to walk in the door are an open heart and an open mind.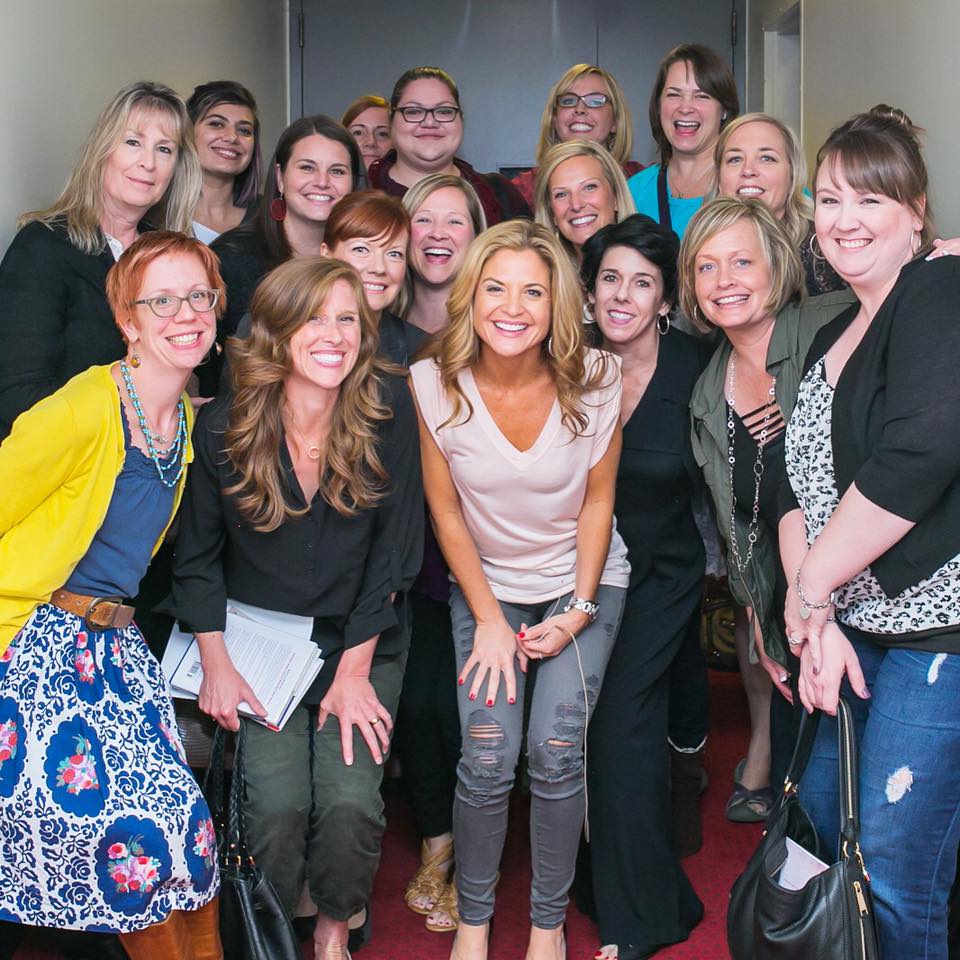 To keep the conversation going after the tour is over, Walsh and her team at WME created a free iPhone app, and are also working on a podcast to be released mid-August, the first six episodes of which will be the interviews from last year's tour. The app highlights stories of people who are taking action to achieve their purpose, with both original content and features from the tour. It also provides a way for users to create their own "Together circles" in their communities, along with curricula for meet-ups, and local volunteering and mentorship opportunities.
In 2016, the Together tour attracted 15,000 people—an incredible feat for its first go-round. But this year, Walsh is expecting that number to grow to 35,000. Thinking back to her experience last year, Walsh says, "I just couldn't believe there wasn't a single negative thing on social media. To me, that's the power of authentic storytelling. When you come together around that, all the fear and anger goes away, and what's left is just love and hope and possibility."
Tickets for Together Live, which comes to The Warner Theatre on October 12th, went on sale yesterday and can be purchased online at togetherlive.com.