For most brides, the wedding ceremony is all about making their own dreams and wishes come true. Not so for Sarah Campbell, whose laid back ceremony with sweetheart David Reza at local district hotspot El Rey was less about the frills and more about making sure that guests had an amazing time. "We just wanted our guests to get some margaritas and tacos, and have a good time. Our ceremony was just 80 guests (family and close friends) and then we invited all of our other friends to party the night away with us," says Campbell. Photographer Ann-Marie VanTassell stayed the course to capture the festivities.
Like B&G on Facebook | Follow B&G on Instagram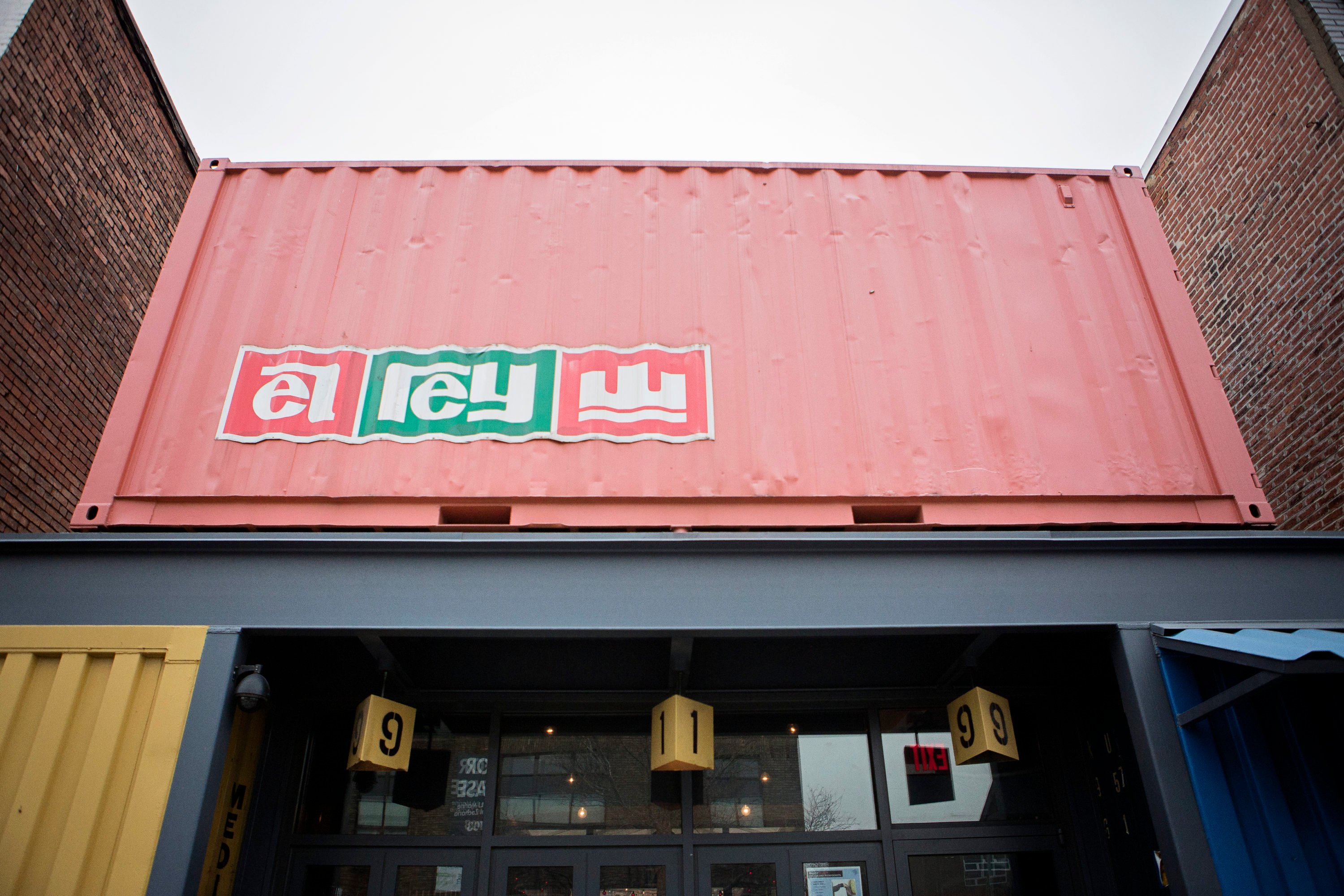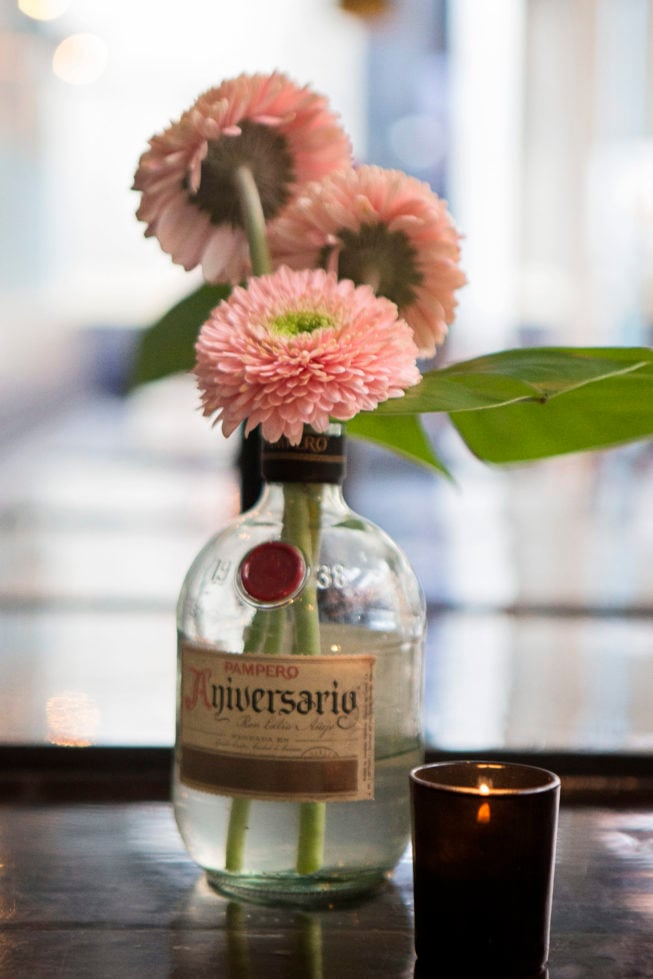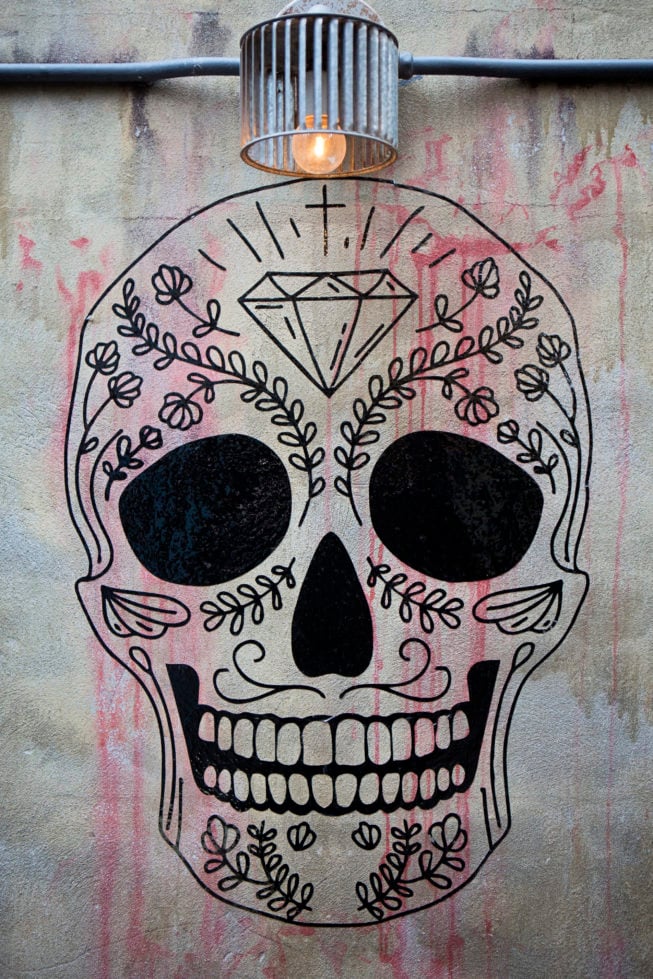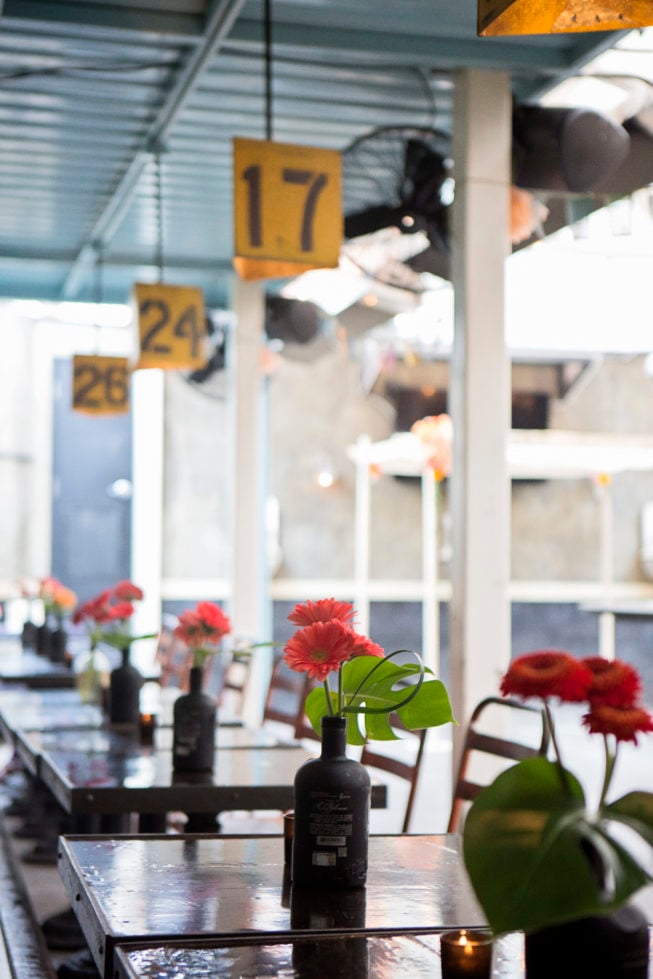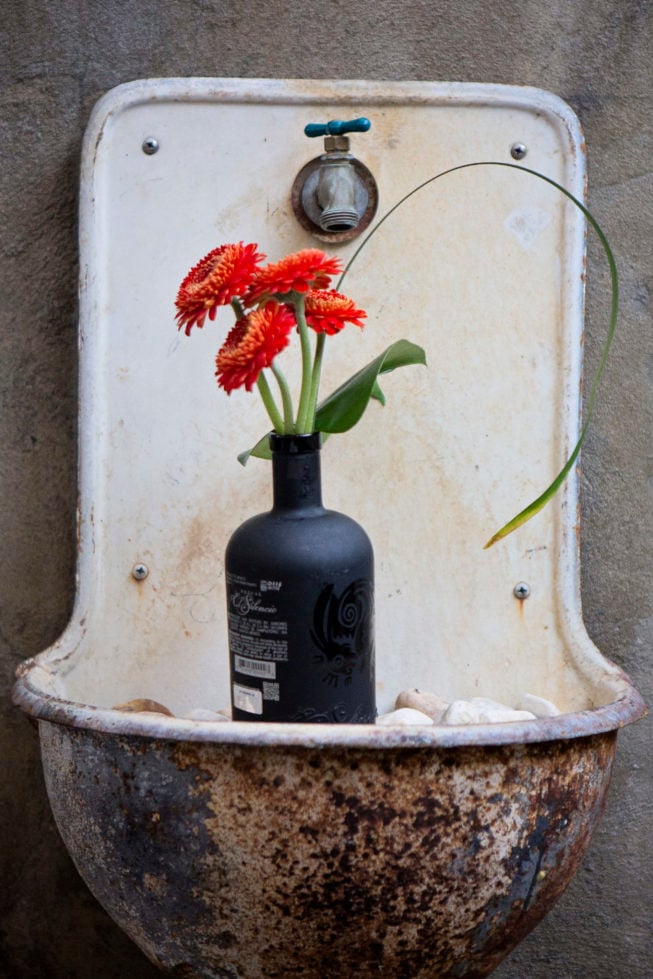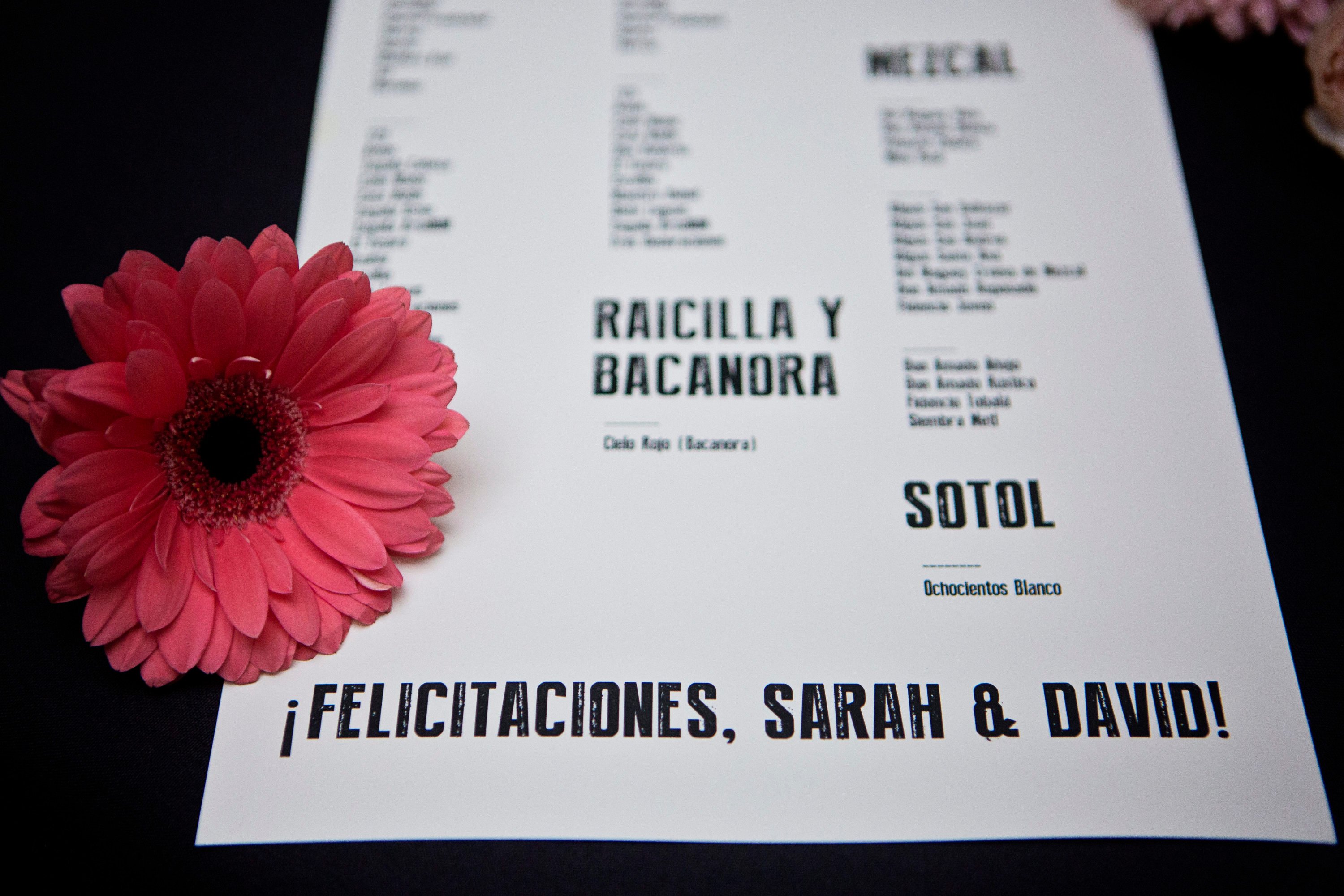 Sarah and David met the old-fashioned way—that is, at a bar in Adams Morgan. Sarah, the Programs Director at the Holocaust Memorial Museum, was a regular at local watering hole Bourbon. She'd drop in during off hours on a Sunday or the occasional weekday, and, having been a consistent patron for a few months, she thought she knew all of the staff. Which is why she was surprised when she stopped in the Friday before Memorial Day to find a cute new guy tending bar.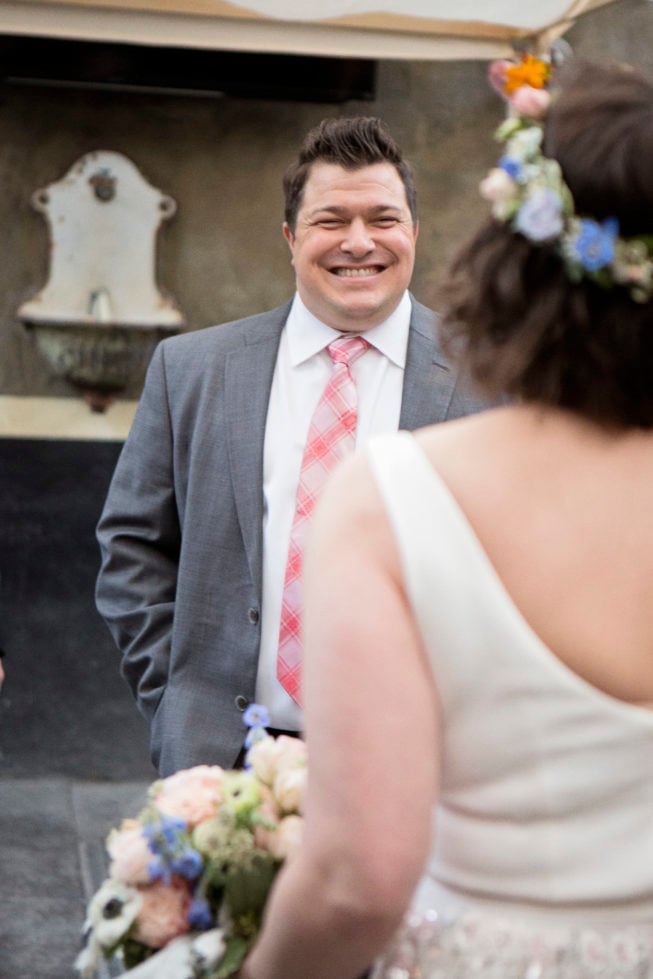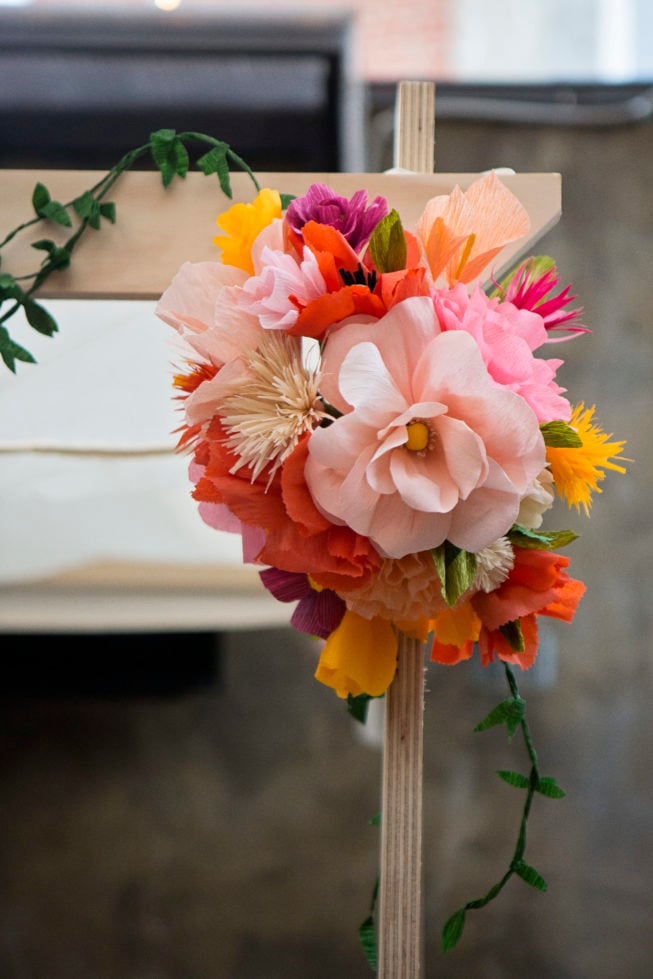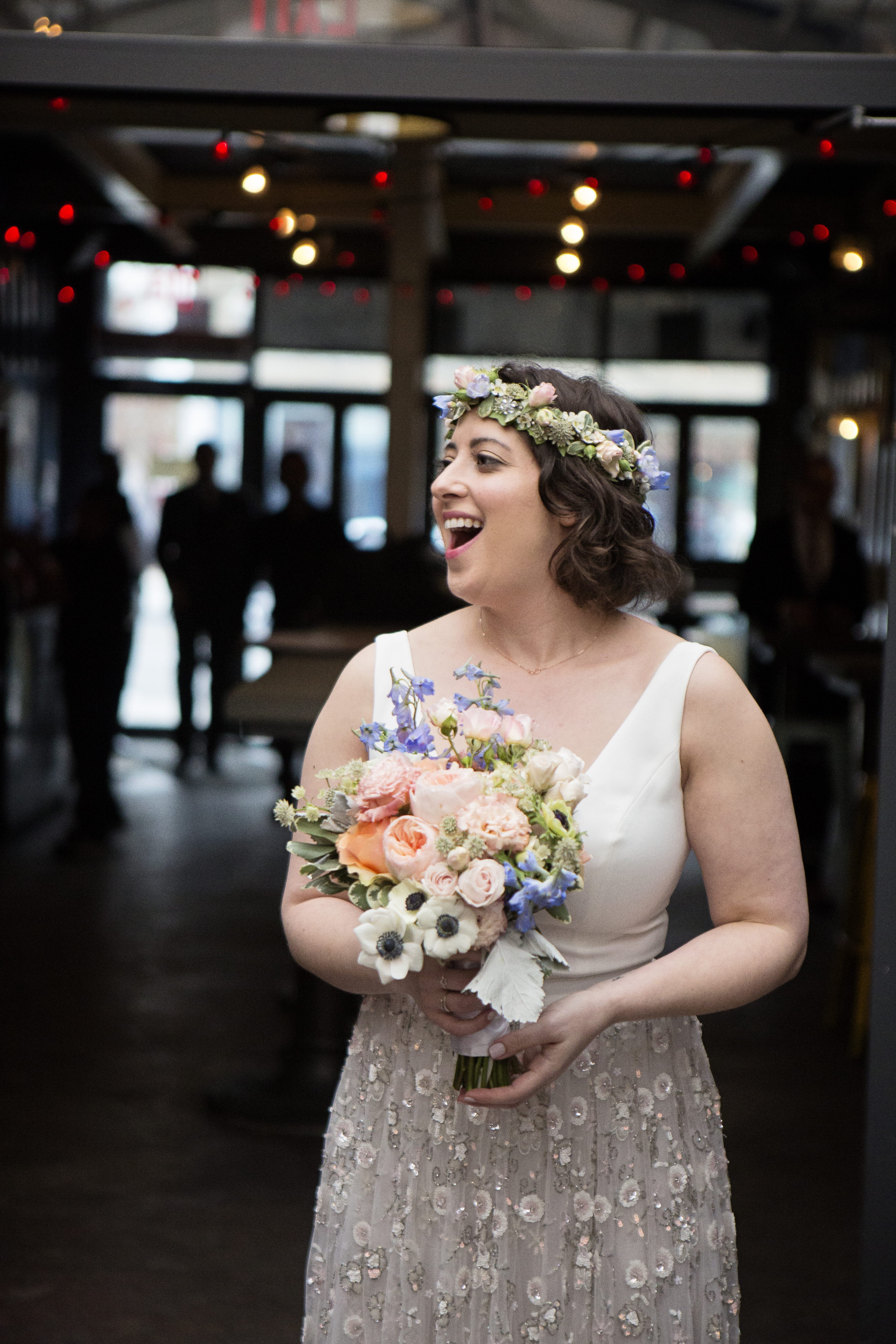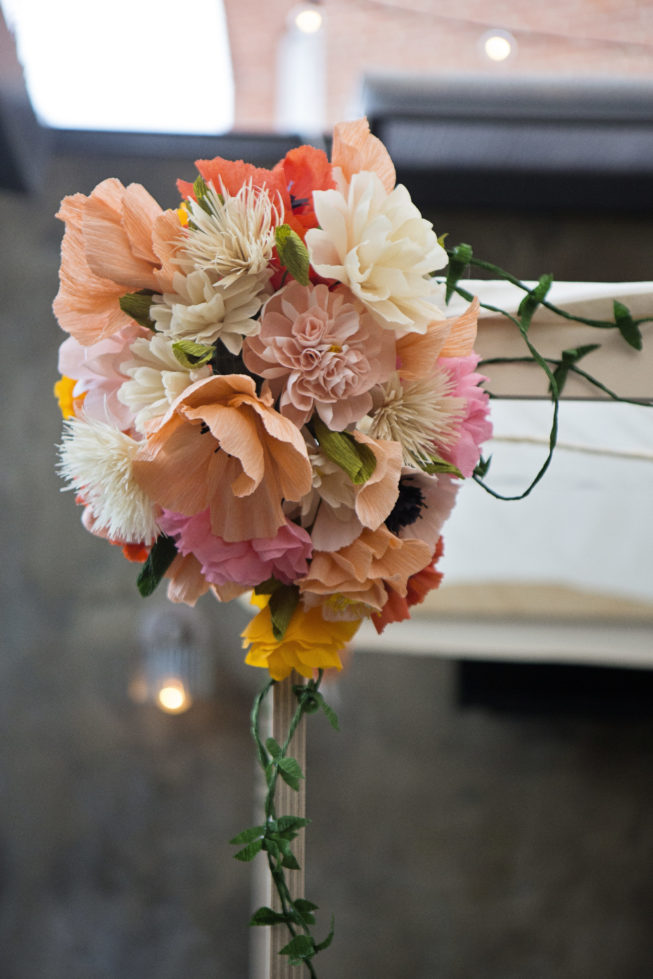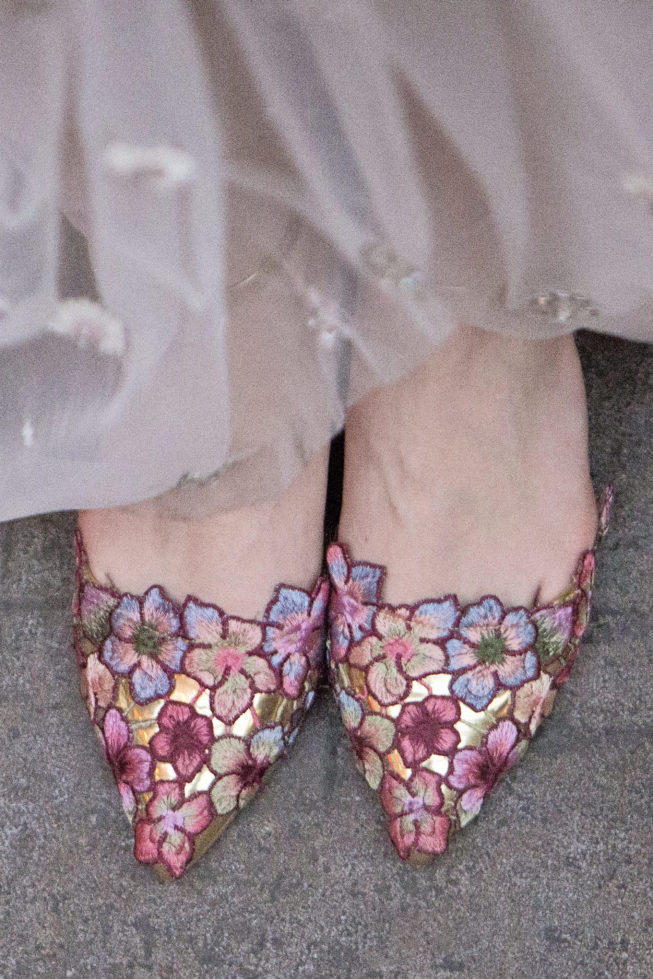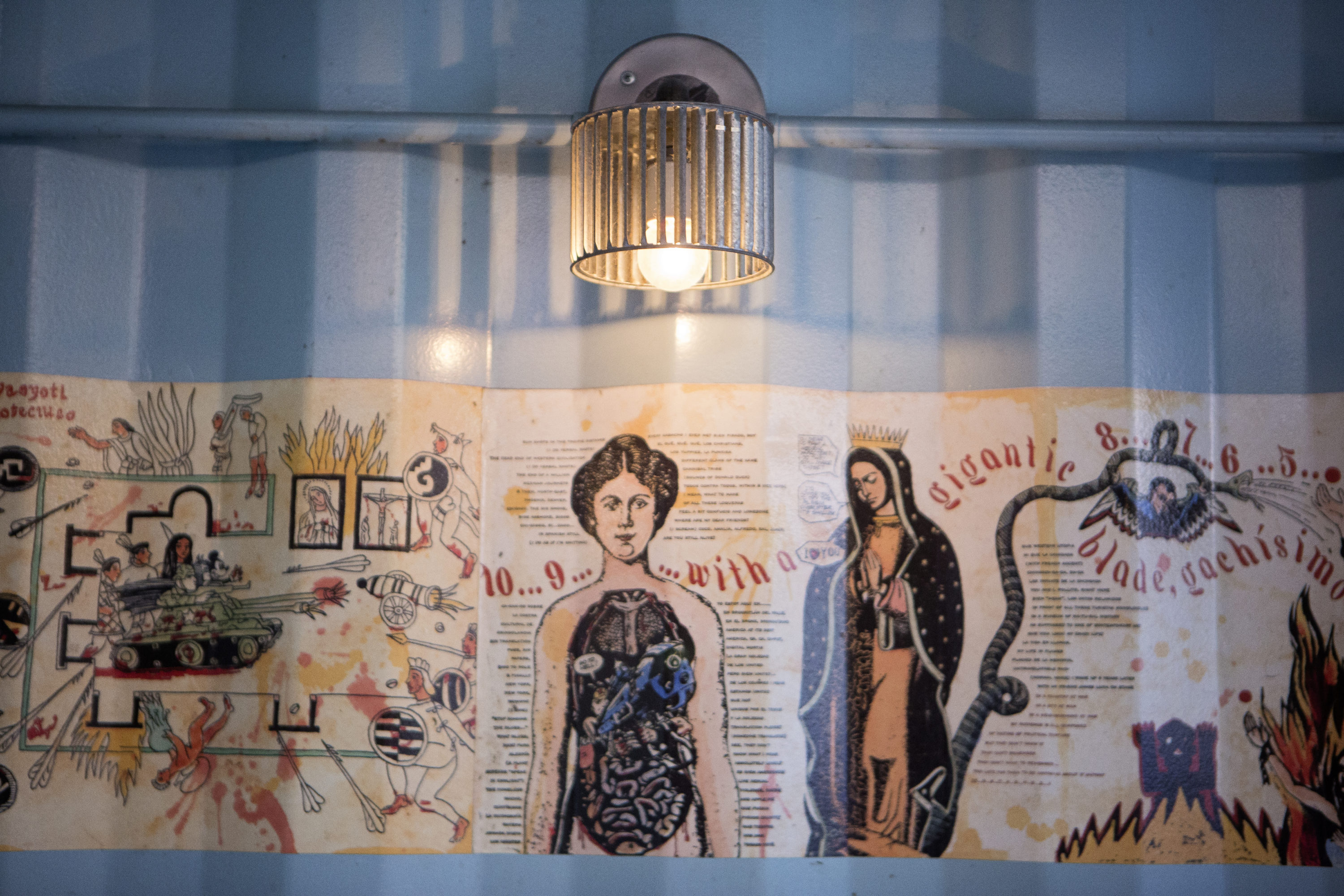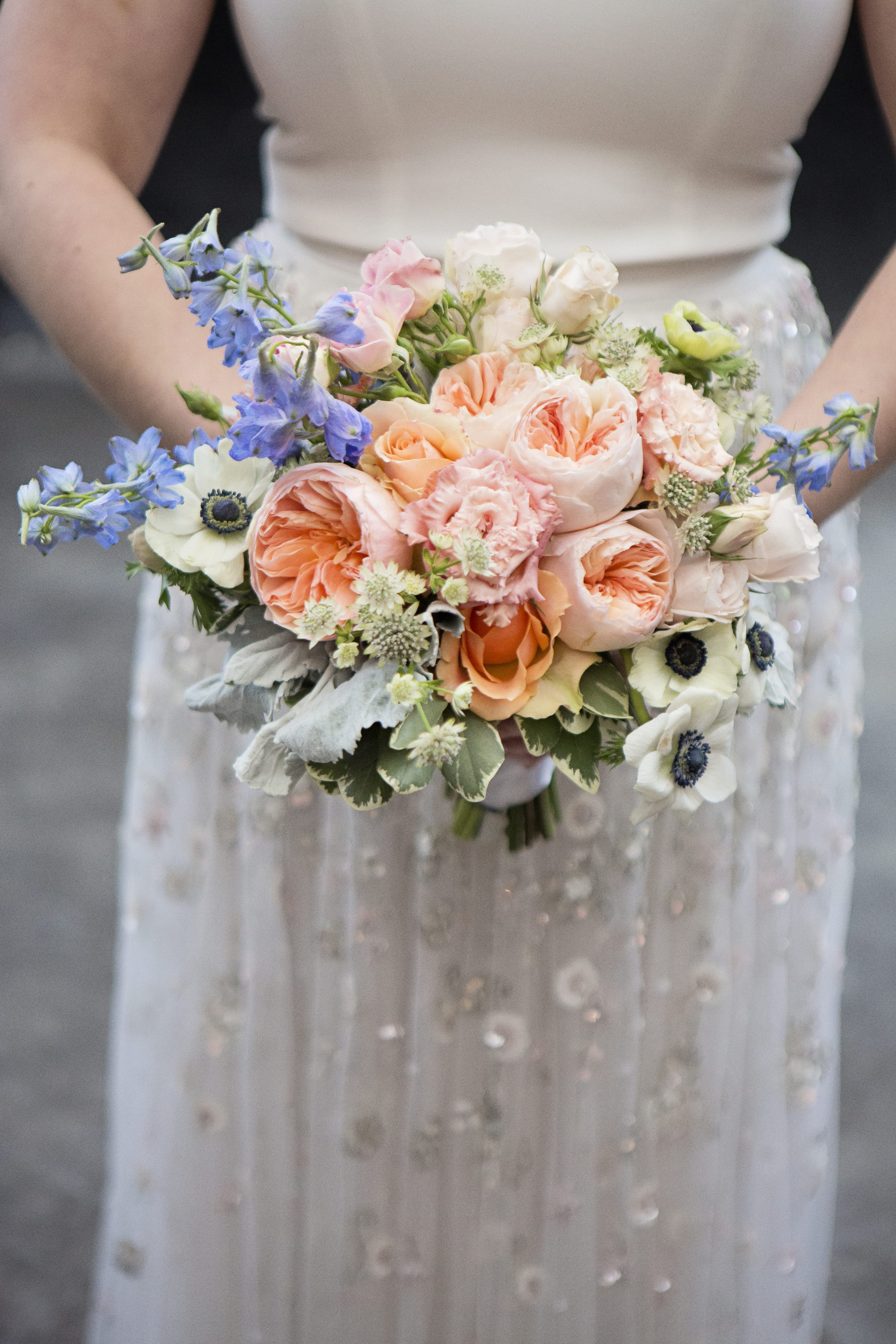 After chatting for a bit, Sarah discovered that the bartender, David, had actually been working there for two years! Sarah was impressed by David's personable demeanor and wit. "He was very cute and funny, but the wittiness was really what impressed me. He could give as good as he could take." The banter continued and after a few shared laughs and a cocktail for courage, Sarah gave him her phone number. He texted the very next day and they made plans to meet up that Sunday.
For David (used to a different type of customer on a bustling Friday) the charismatic regular he passed the time with at the bar had stood out from the crowd. "She was a rare customer in Adam's Morgan on a Friday night: one that I actually wanted to talk to."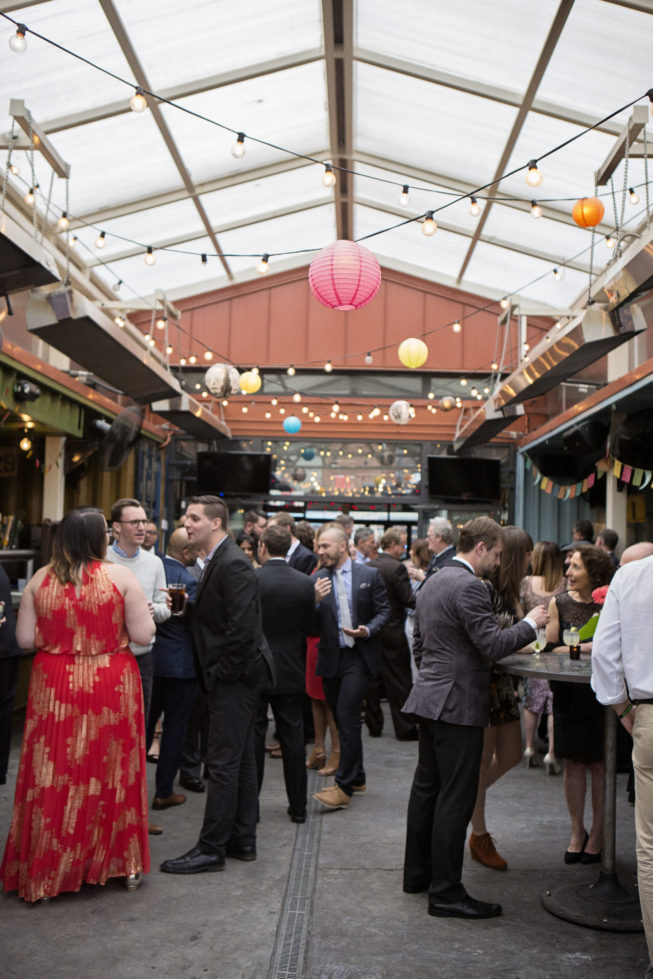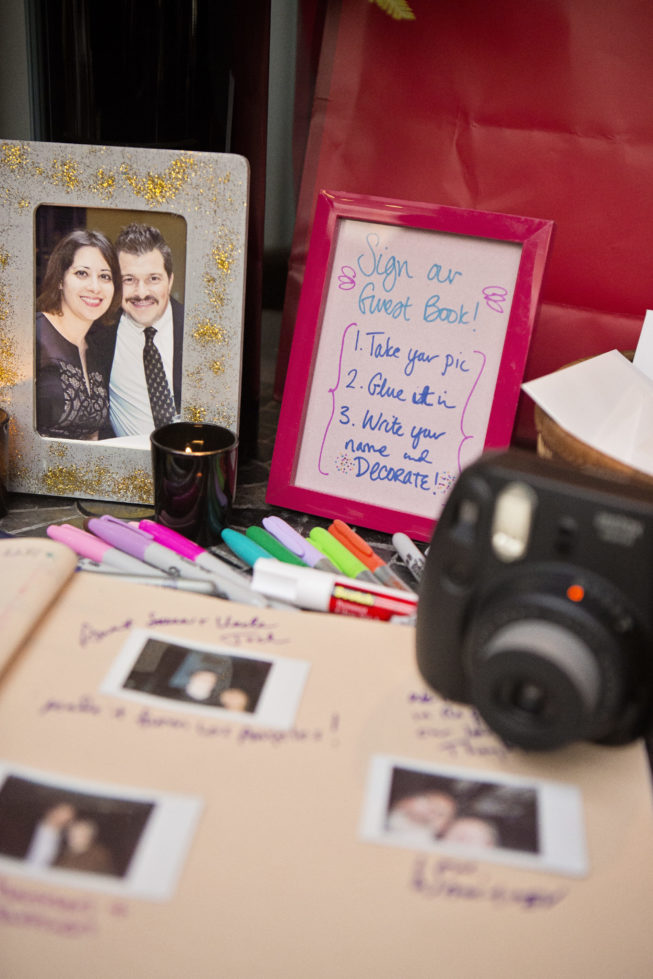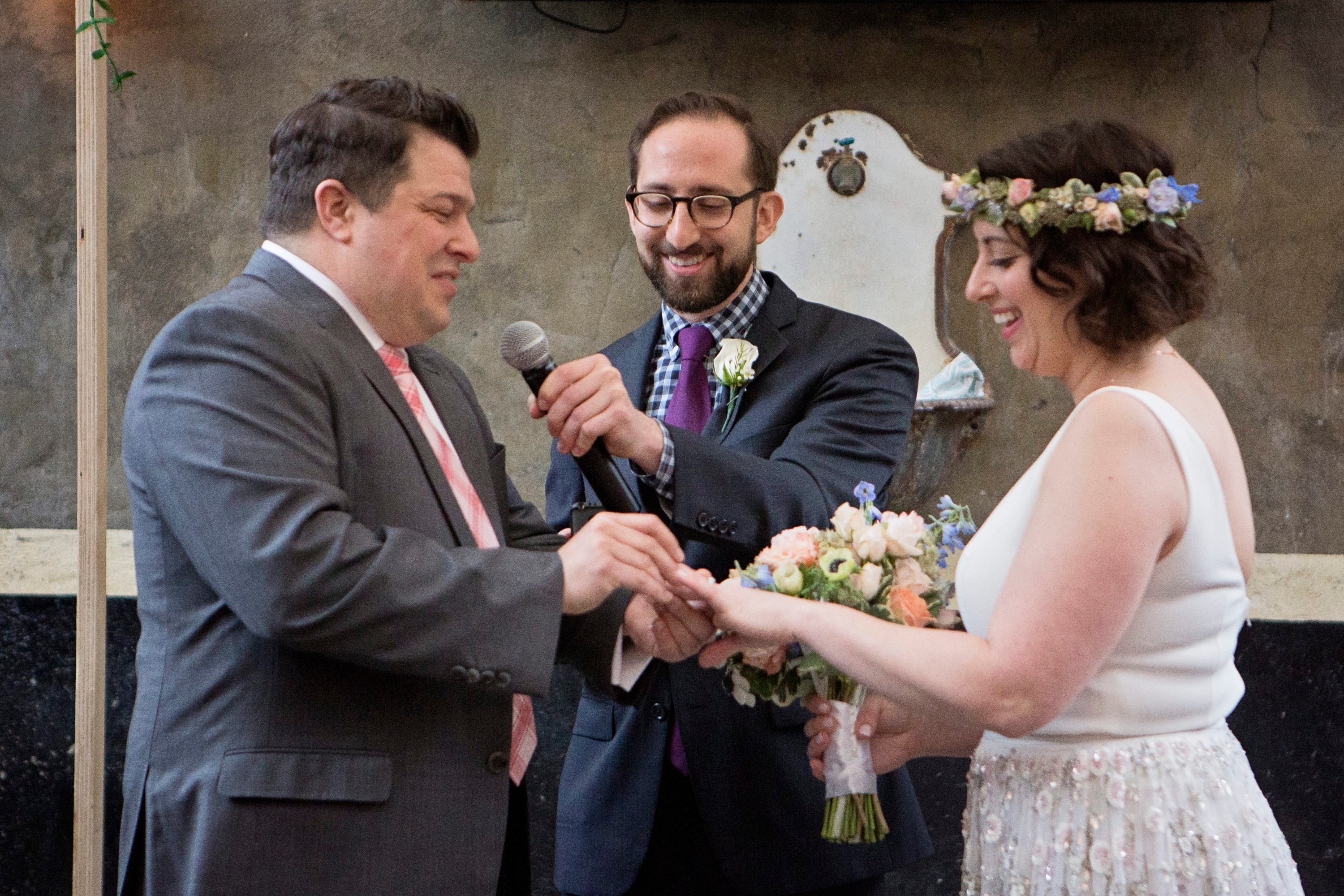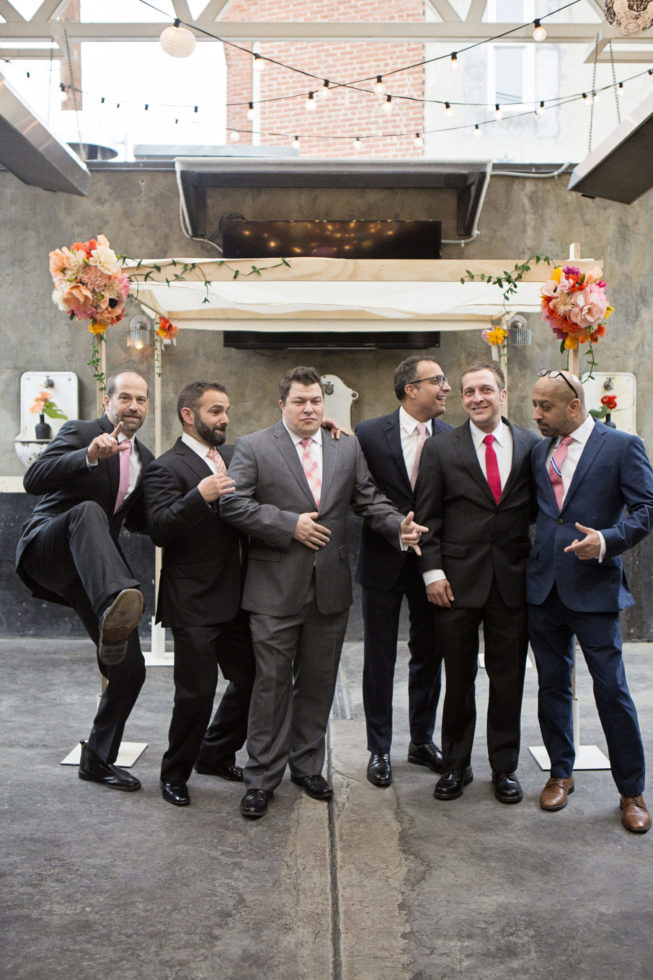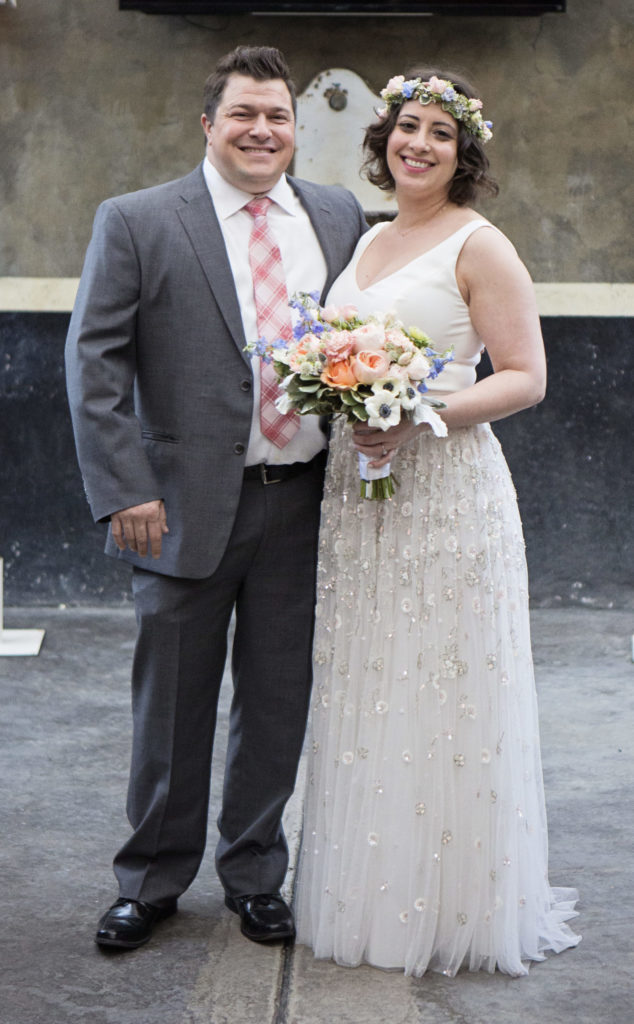 Their first date followed shortly after, though, like their meeting, it didn't go quite as Sarah had planned. "They say you shouldn't go to IKEA in a relationship. We went on our first date." It happened like this: Sarah and David made plans to hang out and watch a movie on Sunday, but ended up having such a good time they didn't want to break it off. Sarah, however, had already made plans with a friend to lose the rest of the day wandering IKEA. "I didn't know if it was weird to invite this new guy to come with us." It was, but she did anyway. David accepted, and the whole exchange became a regular source of humor throughout the years.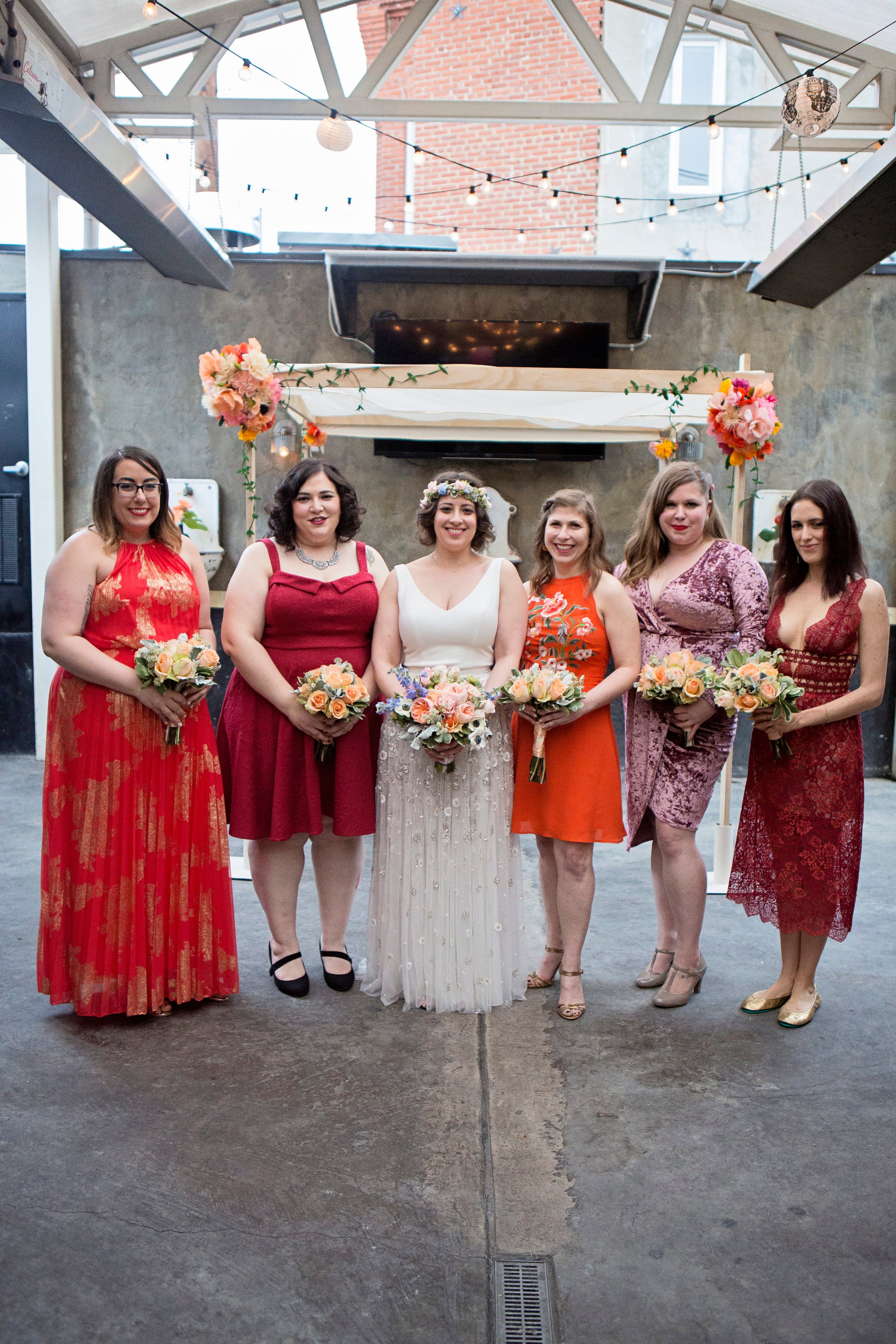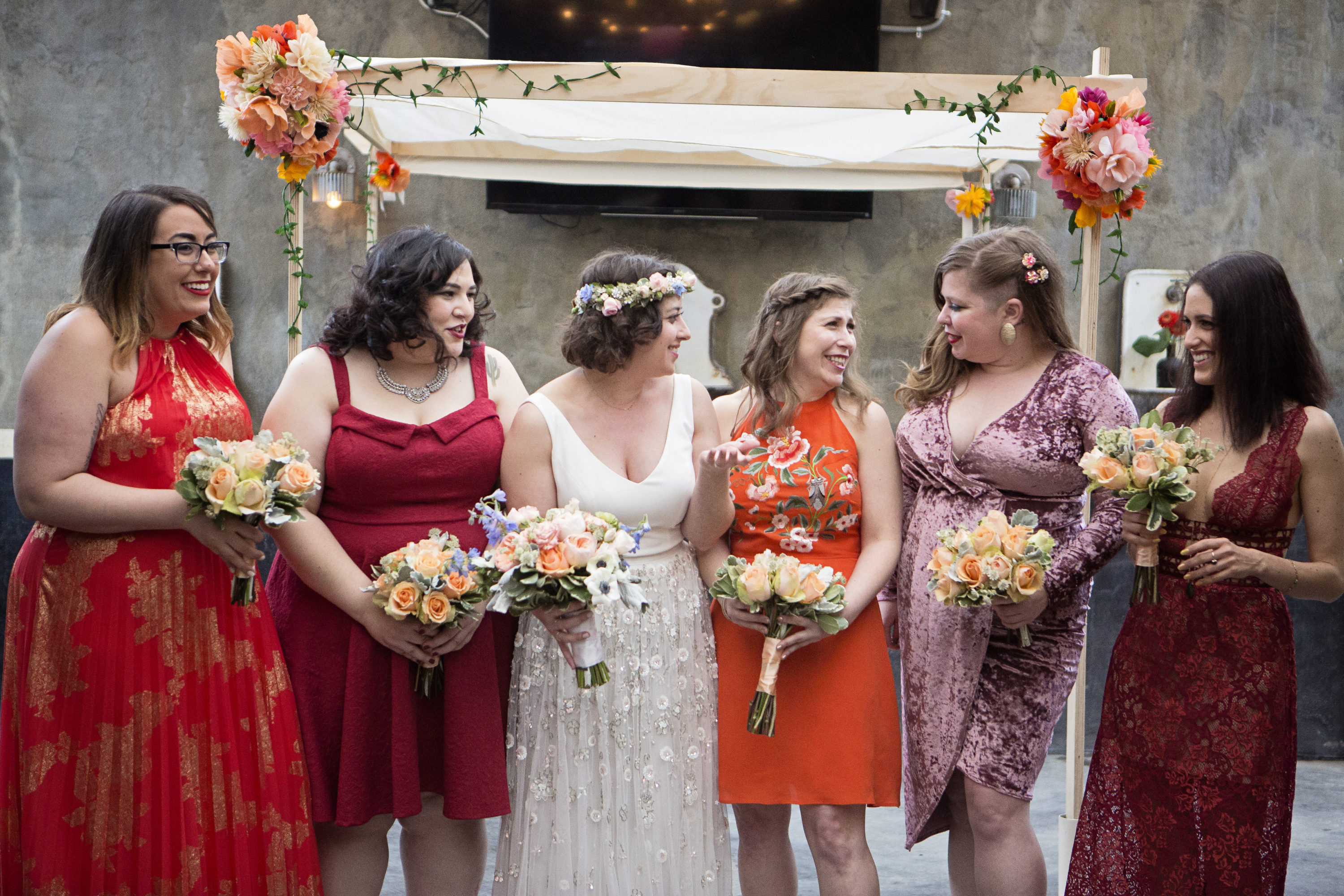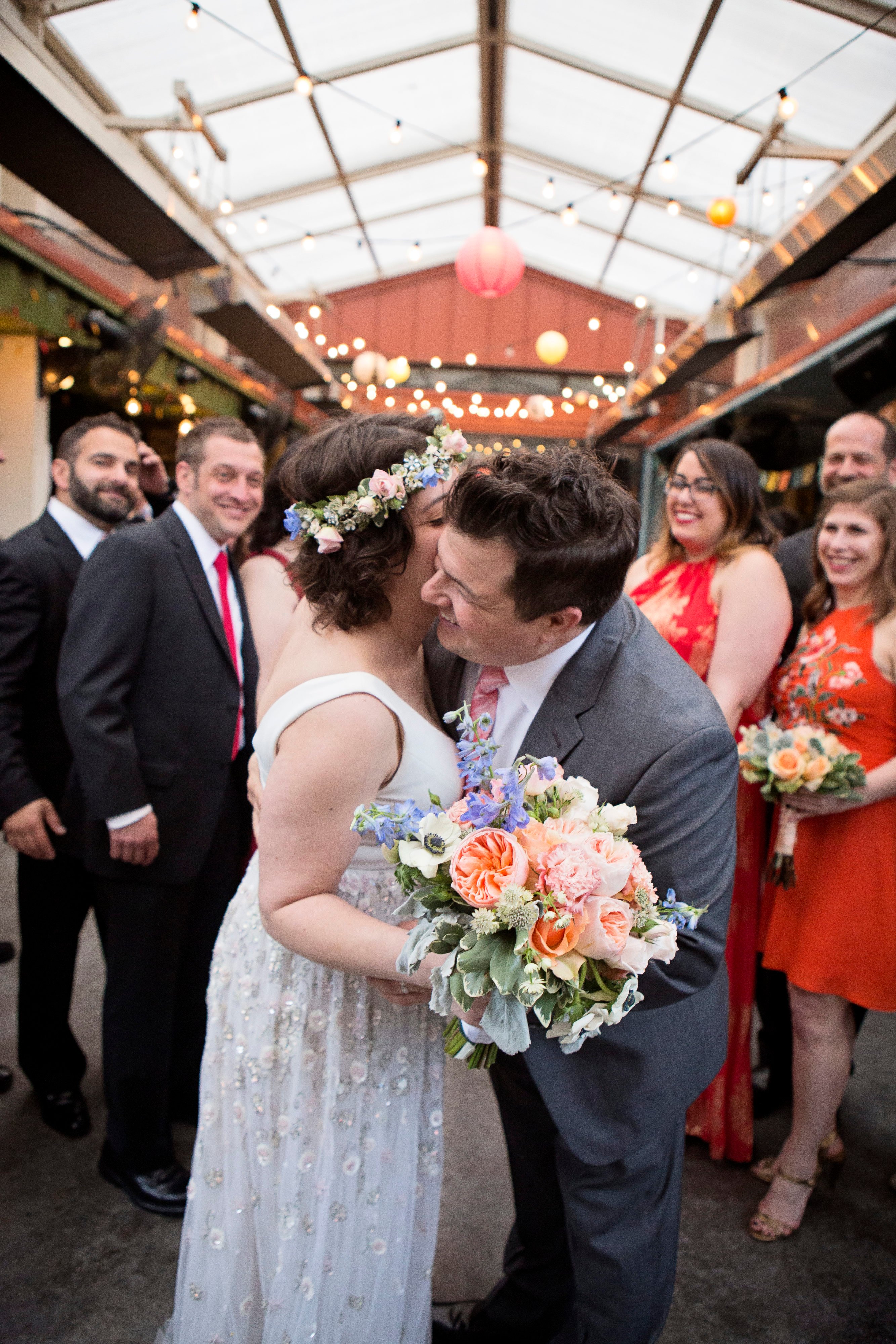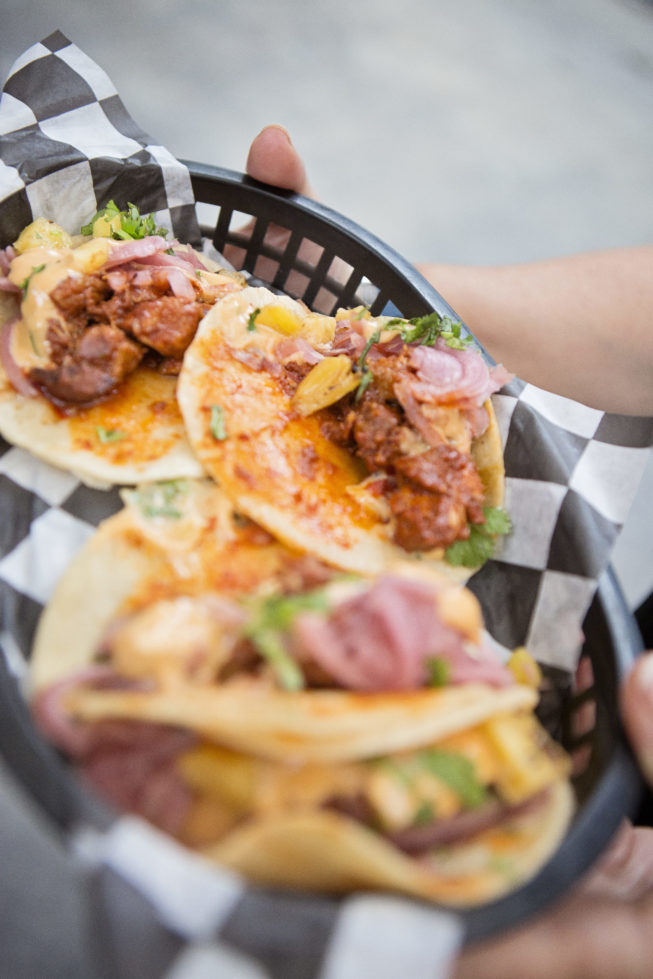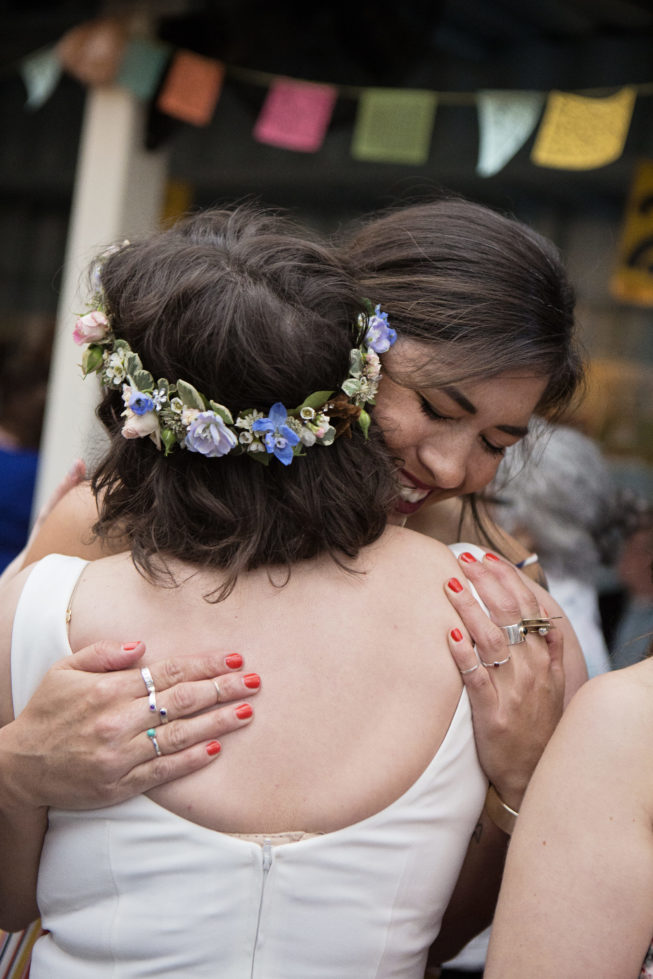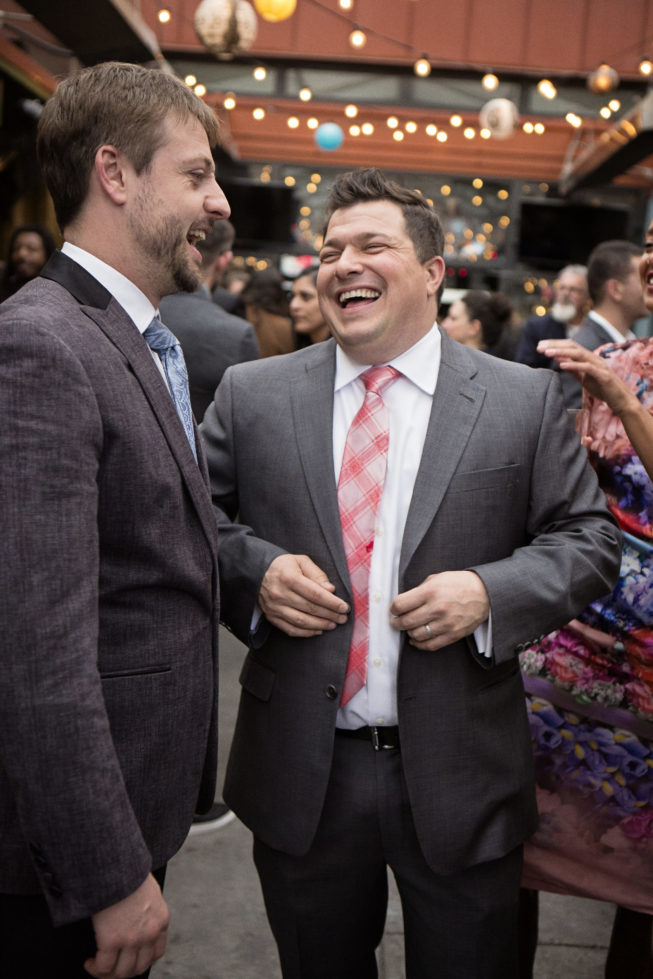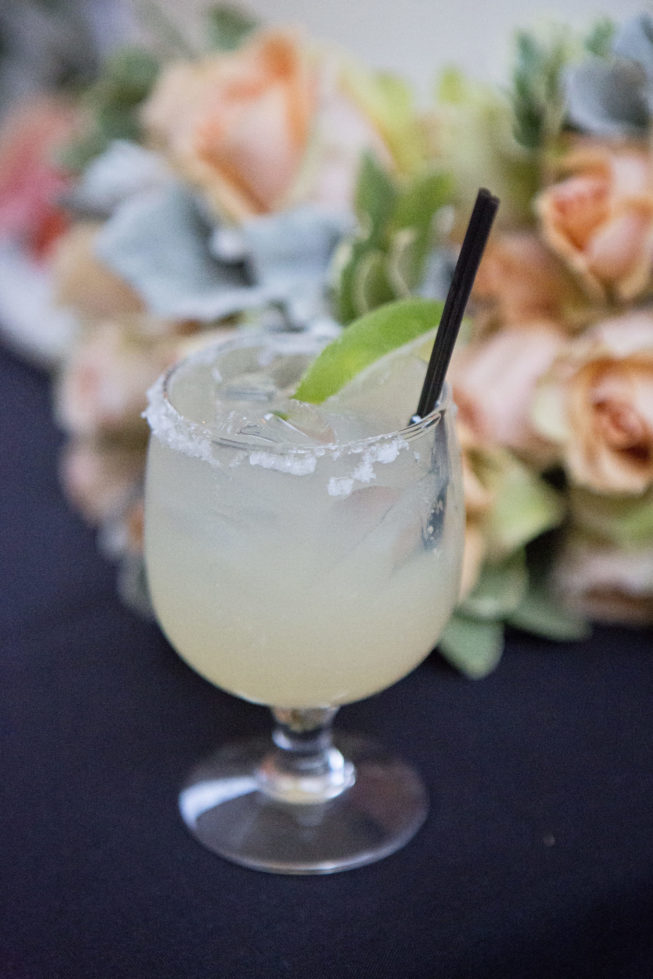 After 14 months, David knew Sarah was the one for him, and began planning his proposal for a romantic vacation they were taking together to Europe later in the year. However, after revealing his plans to Sarah's parents, Sarah's father made it clear that the plans probably wouldn't stay secret very long in Sarah's mother's keep. David, a bit flummoxed, ended up waking up Sarah in the middle of the night a few weeks later, saying "I love you, I know you are the girl for me, and I want you to have this."
"What is it?" said Sarah, who was still waking up, "I can't even see without my glasses!" She had worn glasses since a young age and couldn't see it in the dark. After the mystery object was finally identified, David made his proposal a second time. Sarah accepted.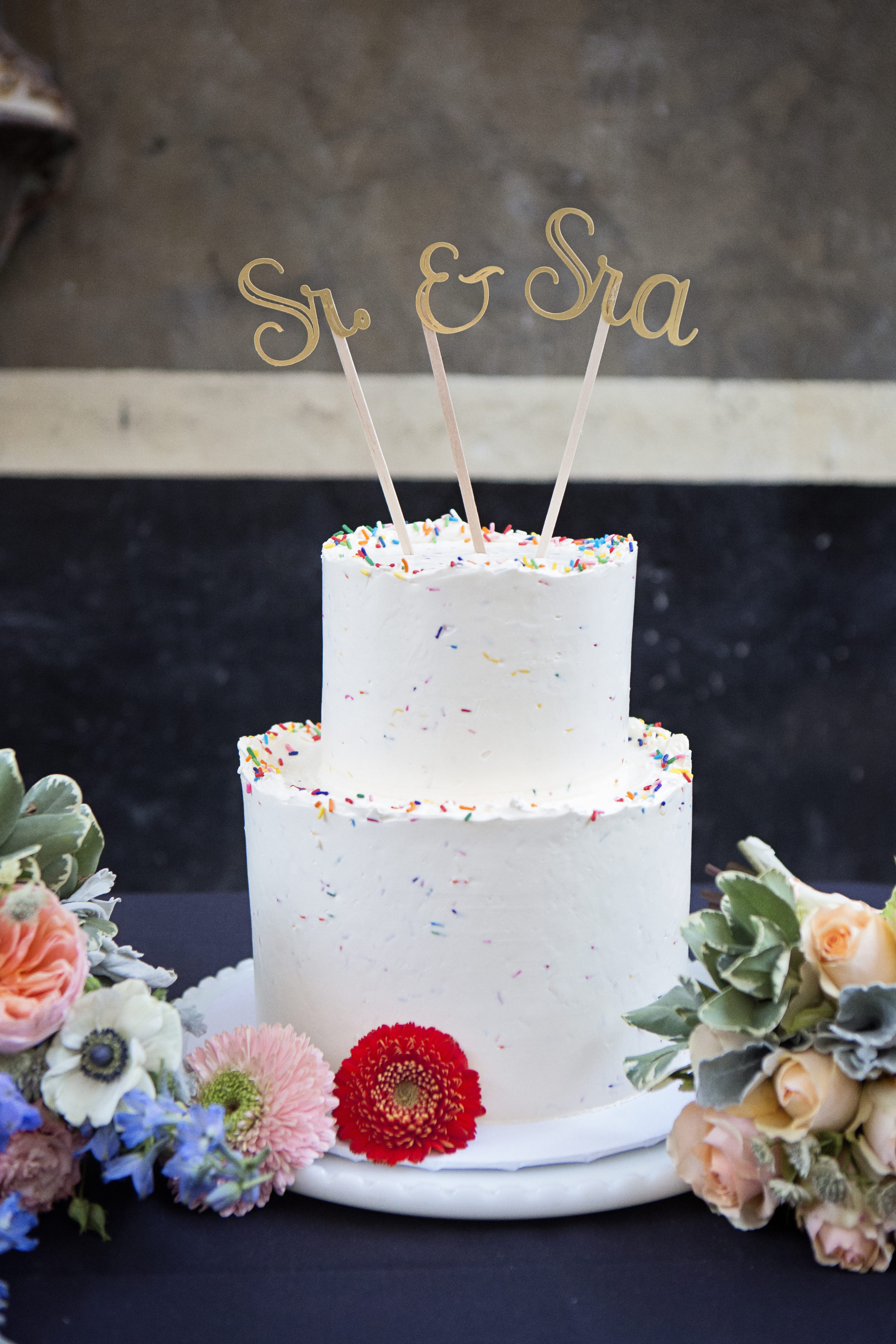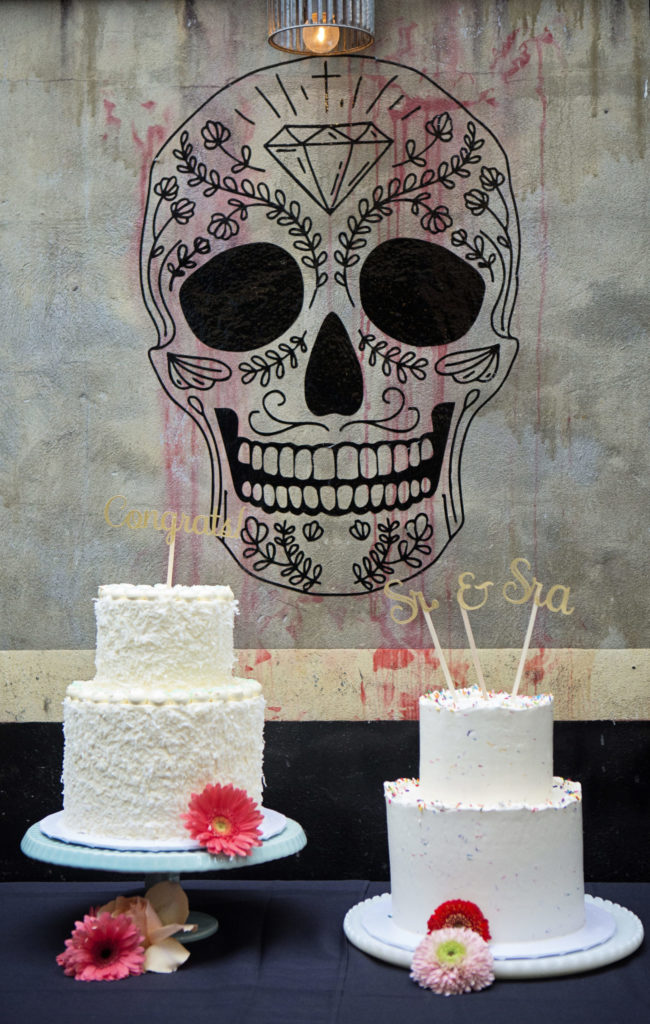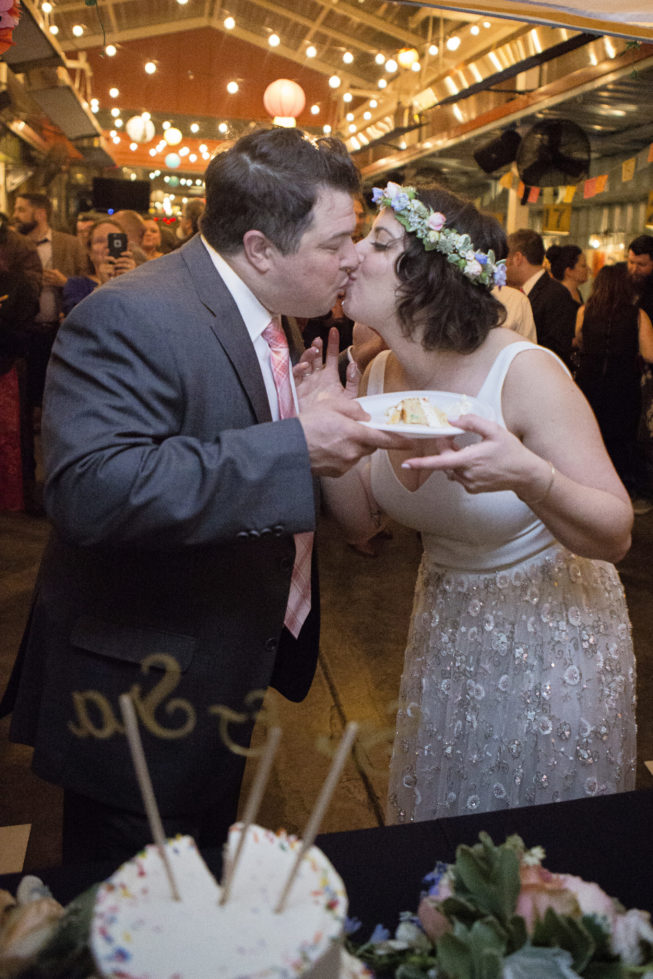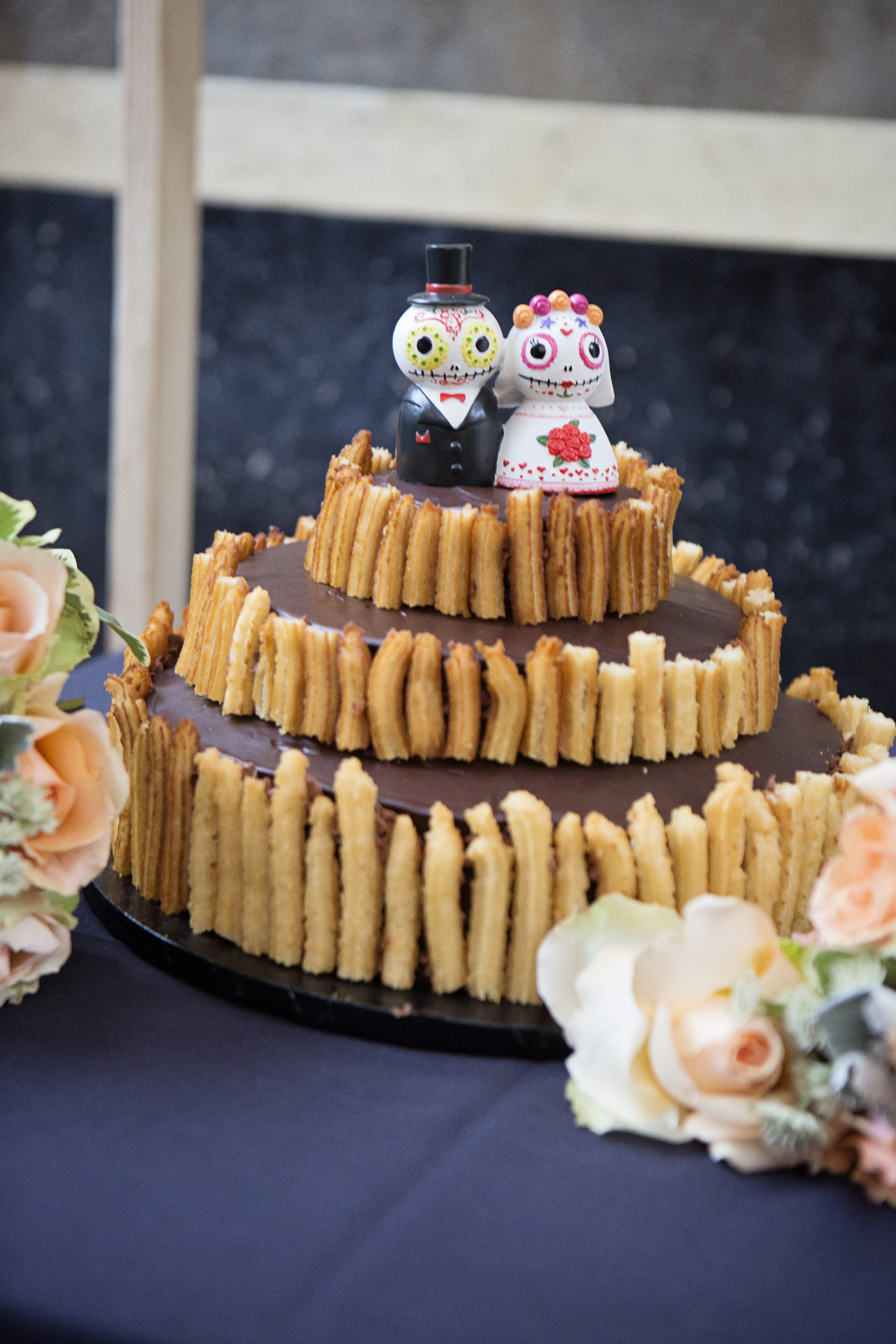 Since David was a spirits sales manager and had worked in DC's bar scene for so long, the couple wanted their wedding to start out small and intimate, but end up more of a causal celebration. They selected El Rey for their Mexican-themed affair because of its funky decor (the restaurant is made out of recycled shipping containers), which they loved and left nearly as-is. They sourced old Mezcal bottles for table settings and filled them with teddy bear gerber daisies, and their florist handmade gorgeous paper flowers to adorn the Chuppa. The bridal party went with a bright orange, red, and lavender theme, and details like El Rey's skull Day of the Dead mural served as a backdrop.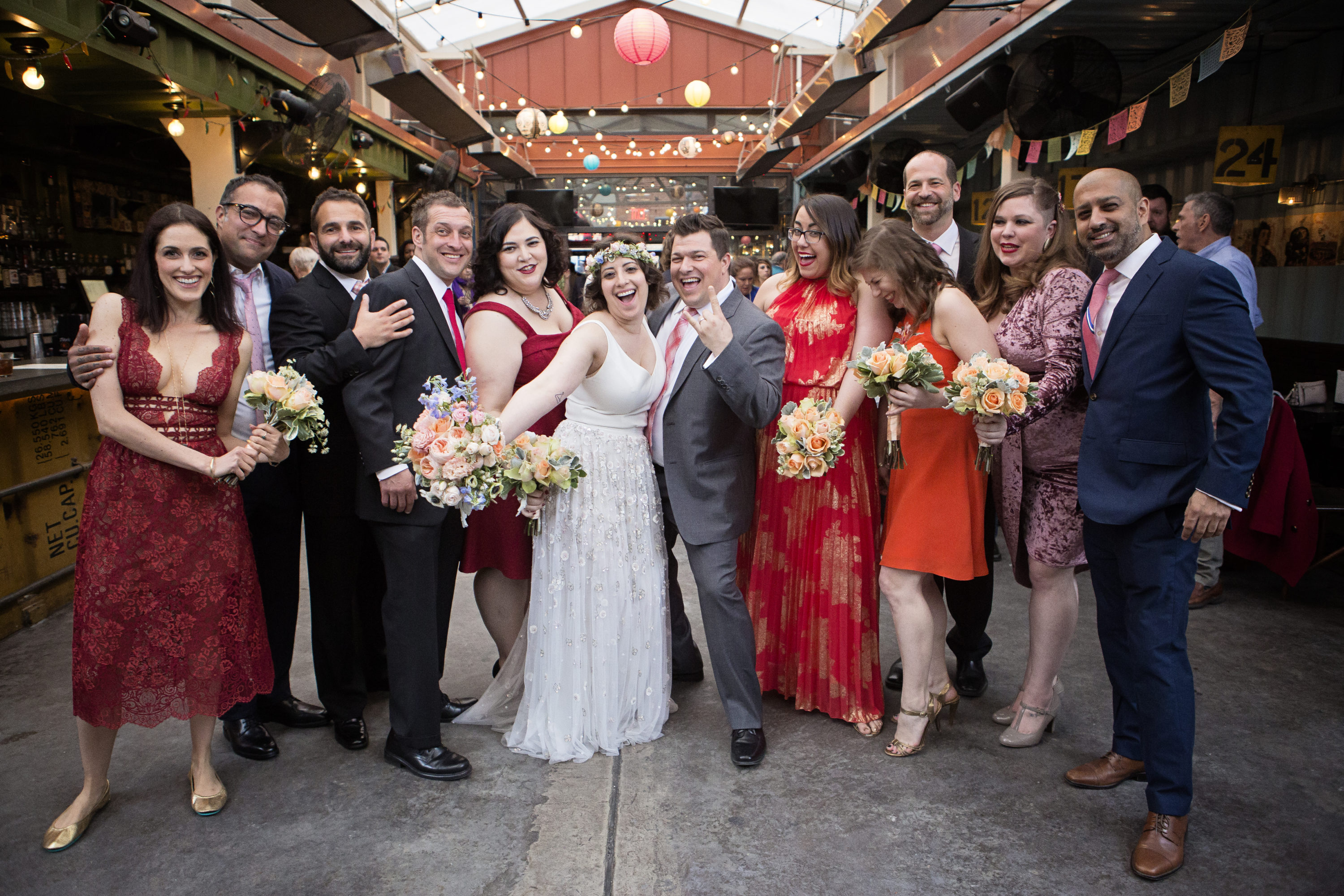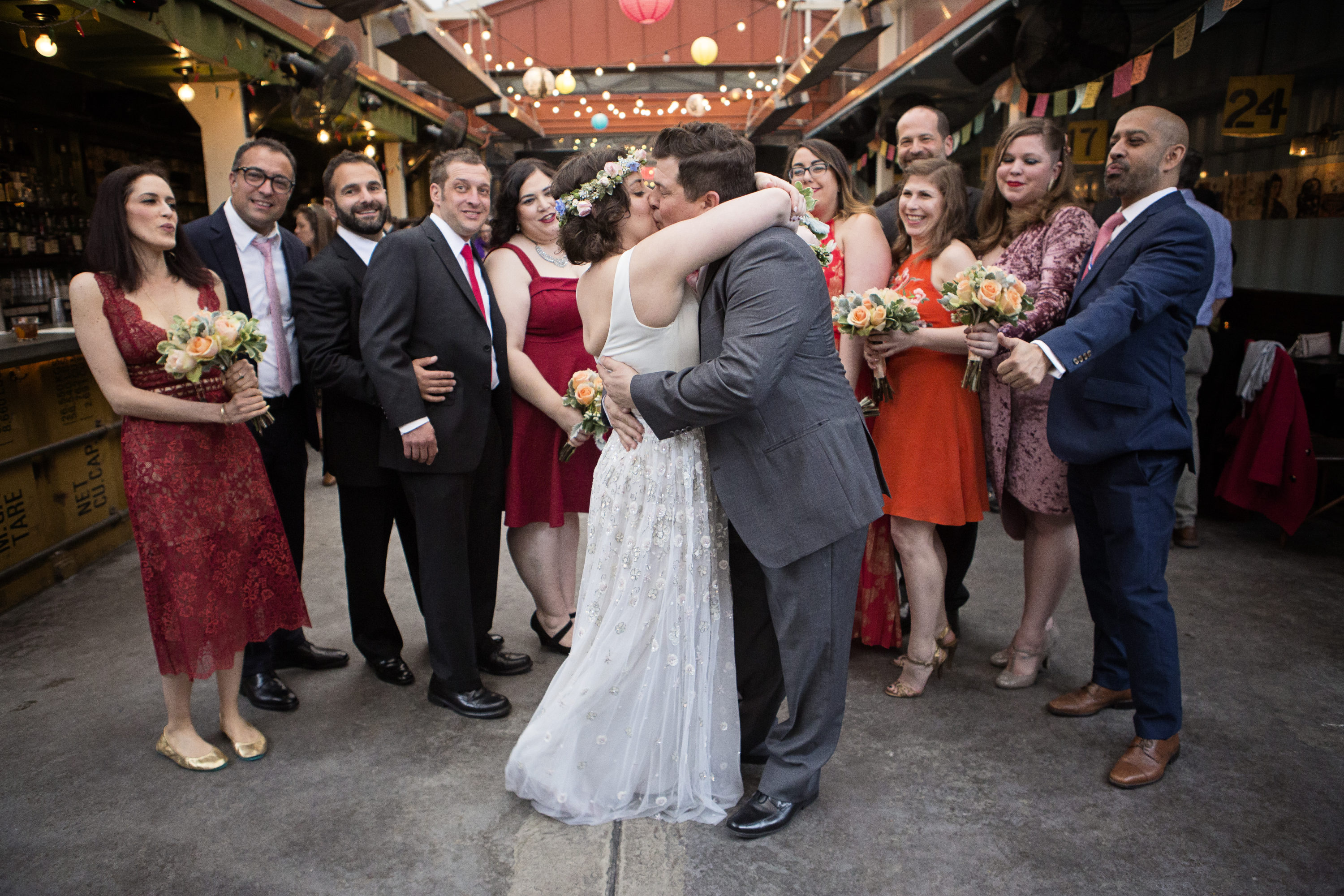 Besides tacos and tequila, the couple also arranged for some sweet treats to finish the night. Buttercream Bakeshop made a tiered classic coconut cake, as well as a playful Funfetti cake with a topper that read "Sr. & Sra." Additionally, the crew at Bourbon stepped up and their pastry chef Mindy Moretti made a Mexican chocolate cake complete with churros and Day of the Dead wedding topper.
"Our wedding was all about people having fun! David has worked in the DC bar scene for about 20 years, so it became one big industry party by the end of the night," says Sarah. "Bourbon in Adams Morgan even closed so the whole staff could come."
VENDORS
Photographer: Anne-Marie VanTassell | Venue: El Rey | Event Coordinator: Andrew Runkle of El Rey | Florist: Ellen Seagraves at Chic Floral Designs | Bride's Gown: BHLDN | Groom's Suit: Tommy Hilfiger via Nordstrom | Cakes: Funfetti and Coconut from Buttercream Bakeshop, Mexican chocolate cake from Mindy Moretti of Bourbon | Caterers: El Rey | Transportation: Lyft | Entertainment: Chuck Coulon (DJ BoyHowdy) | Invitations: Elsie Dwyer at BaseCampDC