RAMW Summer Restaurant Week is back, starting Monday, August 14th and running through Sunday, August 20th. Hundreds of participating eateries offer special set menus for brunch ($22 to $25), lunch ($22), and dinner ($35). This year, over 35 of the excellent spots on our 2017 100 Very Best Restaurants list are joining in. See what they have planned below.
1226 36th Street, NW
This Georgetown classic serves refined New American tasting menus, with dishes like beef tartare and poached quail eggs or halibut and morel mushrooms.
Serving: Dinner
3311 Connecticut Ave., NW
Ashok Bajaj's eclectic American bistro in Cleveland Park provides a selection of summery snacks, appetizers, pastas, entrees, and sides on its Restaurant Week menu. Highlights include watermelon and feta salad, lamb bolognese pappardelle, and soft shell crabs. 
Serving: Brunch and dinner
1100 New York Ave., NW
Expect modern Italian cooking in a sleek atmosphere at this Penn Quarter restaurant (don't miss the pastas and crudos).
Serving: Lunch and dinner
4883 MacArthur Blvd., NW
This Palisades seafood market and restaurant dishes up fin fare for Restaurant Week lunch (plus you can grab seafood to-go from the market).
Serving: Brunch and lunch
1099 New York Ave., NW
Fabio Trabocchi's warm osteria serves up lunch and dinner menus for Restaurant Week, featuring antipasti like chilled gazpacho and burrata with sweet corn, and main dishes like wild cold with Sicilian caponata.
Serving: Lunch and dinner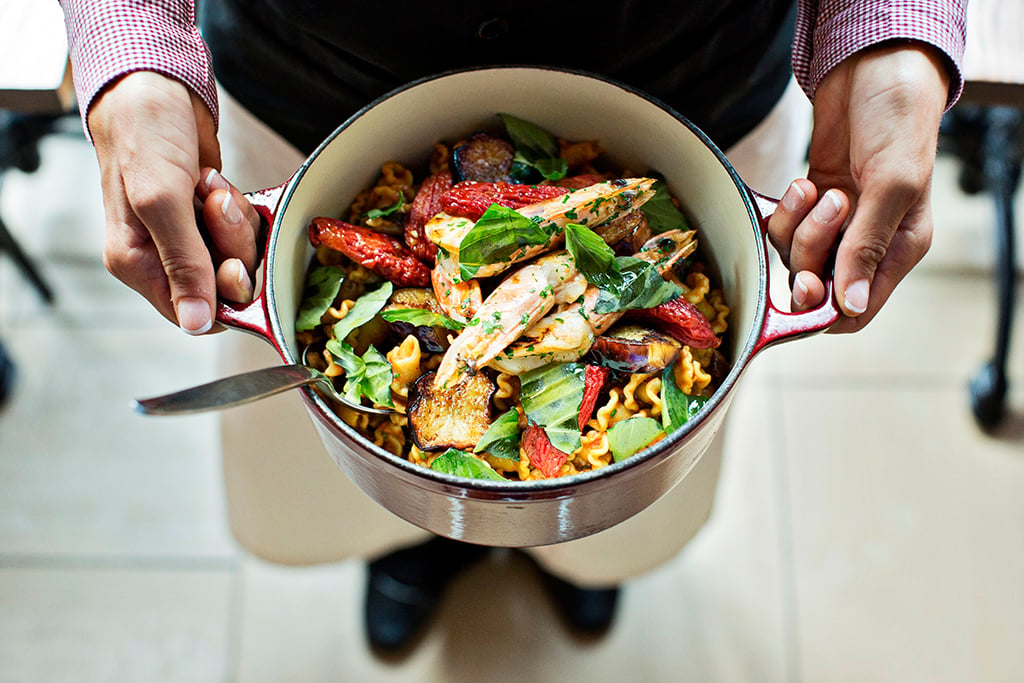 1001 Pennsylvania Ave., NW
Central's Restaurant Week menu leans classic, including the French-American bistro's famous burger and fried chicken with mashed potatoes. It's the same three-course menu for both lunch and dinner.
Serving: Lunch and dinner
974 Palmer Alley, NW
Chef Amy Brandwein serves modern, seasonal Italian fare at her CityCenterDC market/restaurant (we always love the homemade pastas).
Serving: Dinner
418 Seventh St., NW
Head in for a high-energy atmosphere and creative Peruvian fare at José Andrés's artful Penn Quarter restaurant–and don't skip the Pisco cocktails.
Serving: Brunch, lunch, and dinner
465 K St., NW
Delicious seafood tasting menus are the draw at this date night destination, lit by hundreds of candles.
Serving: Dinner
801 O St., NW
Chef Cedric Maupillier masterfully riffs on French and American classics in his Shaw dining room (think coq au vin fried chicken and escargots in a blanket).
Serving: Dinner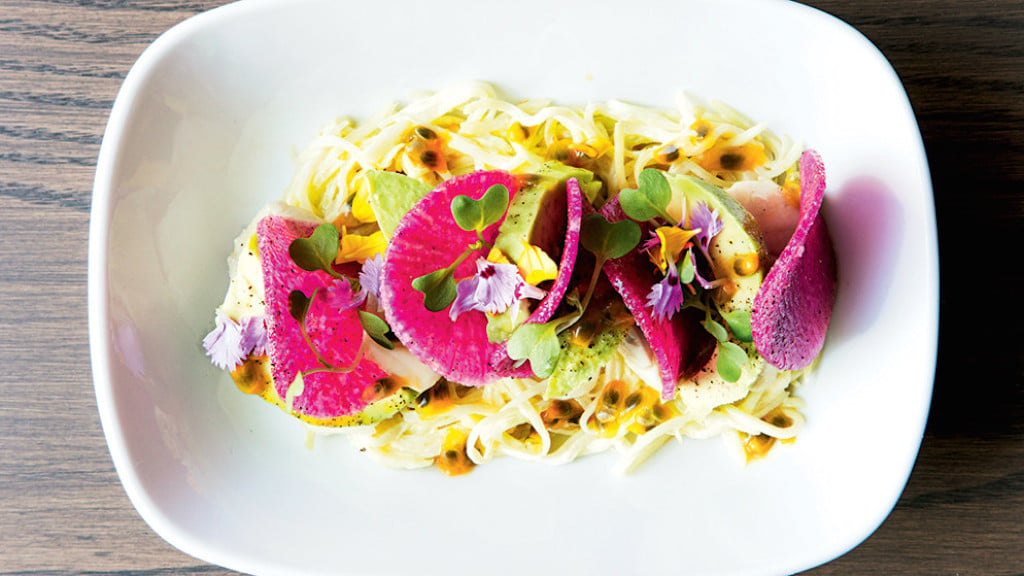 705 6th St., NW
Creative Asian small plates and fun cocktails make for a fun night out at this Japanese gastropub above Daikaya's ramen shop.
Serving: Dinner
931 H St., NW
Restaurateur Daniel Boulud serves up a French-inspired brunch, featuring eggs florentine and brioche French toast; lunch including paninis and cavatelli pasta; and dinner bookended by a country pâté and strawberry cheesecake.
Serving: Brunch, lunch, and dinner
777 I St., NW
Chef Victor Albisu's South American grill serves weekend brunch for Restaurant Week—a good deal, given that it shares the $22 lunchtime pricing.
Serving: Brunch, lunch, and dinner
601 Pennsylvania Ave., NW
Restaurateur Fabio Trabocchi's Michelin-starred Italian spot serves elegant fare to a high-profile crowd, so Restaurant Week is the perfect time to get in on the action without draining your wallet. Menu offerings include burrata with a sweet corn crema and lightly grilled arctic char.
Serving: Lunch
3100 K St., NW
If you can get a reservation—or snag a seat at the bar—this refined Italian seafood restaurant on the Georgetown Waterfront is at the top of our Restaurant Week list. The lunch selections include watermelon and tomato gazpacho, olive oil-poached branzino, and blueberry gelato.
Serving: Lunch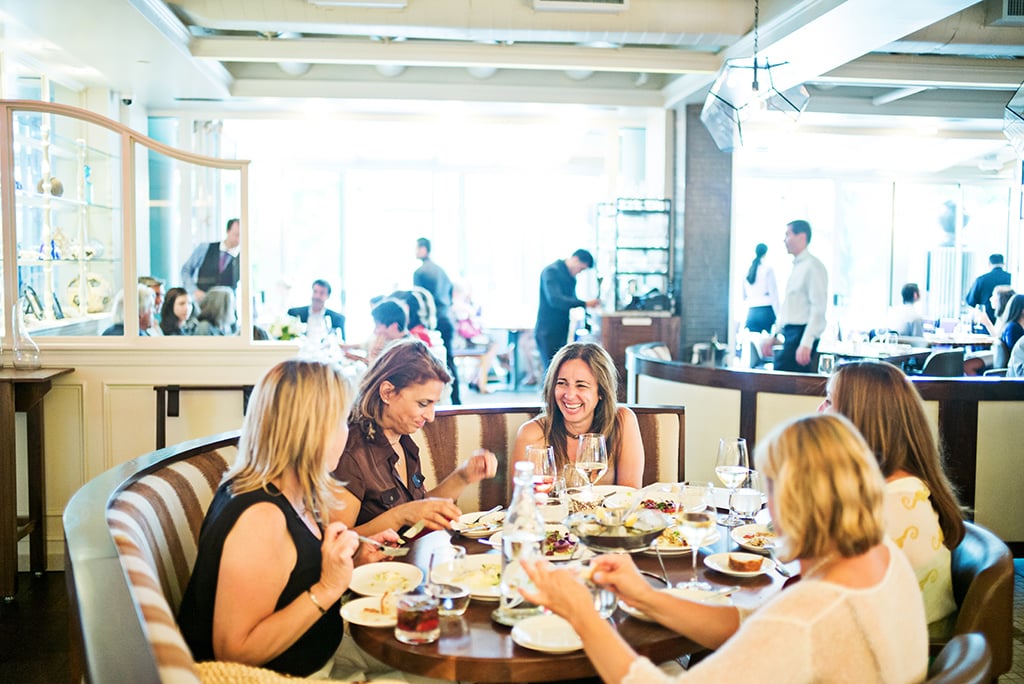 2201 14th St., NW
Chef Mike Isabella's Restaurant Week dinner menu features sweet corn agnolotti, hanger steak, and mint chocolate cannollis, along with $29 and $39 wine pairings. Bonus: G is offering the special menu for the week after restaurant week (August 21st to the 27th)—perfect for avoiding regular Restaurant Week crowds.
Serving: Dinner
1610 14th St., NW
This popular Logan Circle Italian restaurant dishes up stellar thin-crust pizzas at lunch, and for Restaurant Week dinner, options like pasta with beef ragu or grilled shrimp. Wrap up either with panna cotta and honey crème fraîche.
Serving: Lunch and dinner
707 Sixth St., NW
Tasty wood-fired pizzas and Italian small plates are on offer for Restaurant Week at Mike Isabella's Penn Quarter Italian-American haunt.
Serving: Brunch, lunch, and dinner
Bethesda, Crystal City, and Penn Quarter locations
Spanish tapas and a lively atmosphere can be expected at all locations of Jaleo. Don't miss one of the bar's signature sangrias or gin-and-tonics.
Serving: Lunch and dinner
Kapnos/Kapnos Kouzina/Kapnos Taverna
14th Street, Ballston, and Bethesda locations 
All of restaurateur Mike Isabella's Greek-Mediterranean eateries participate in Restaurant Week, offering distinct menus (and an extended five-course tasting for $55). Brunch features Greek twists on American classics, like a breakfast gyro, Greek coffee waffles, and baklava French toast. Note: Kapnos in DC does not offer a Restaurant Week lunch menu, while Kapnos Kouzina and Kapnos Taverna do.
Serving: Brunch, lunch (Ballston and Bethesda only), and dinner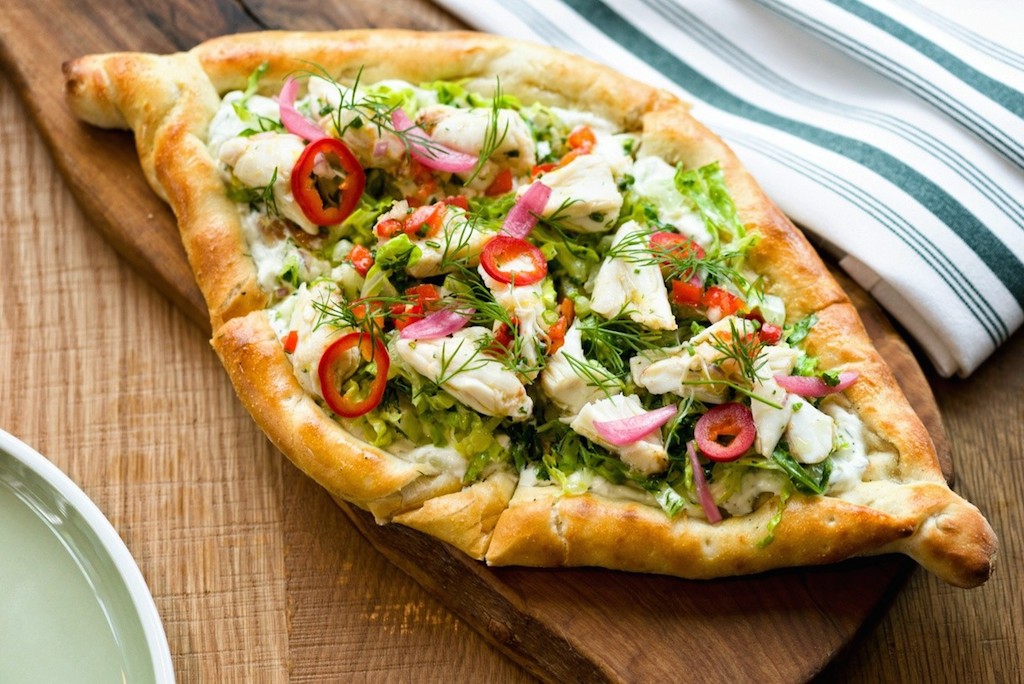 1924 8th St., NW, Suite 140
Chef Tim Ma pushes boundaries—often with delicious results—at his French/Asian dining room in Shaw. Choose two savory options and one sweet option from the Restaurant Week dinner menu. Think scallops and coconut risotto on the savory side and moon cake with coffee panna cotta for the sweet.
Serving: Brunch and dinner
1351 H St., NE
After chef Erik Bruner-Yang participated in Restaurant Week for the first time this past winter, he's back at it this summer with a dinner menu featuring pork buns, fried chicken, and a Cambodian pork curry.
Serving: Dinner
1813 Columbia Rd., NW
Chef Jordan Lloyd came on board at this buzzy Adams Morgan bistro earlier this year. If you haven't had a chance to check out his cooking, Restaurant Week may be a good time. Diners will find creative takes on modern American fare like escargot hush puppies and leek-crusted salmon.
Serving: Dinner
301 Water Street, SE
Hone in on the terrific pastas and desserts at New York-based restaurateur Michael White's Navy Yard Italian. The Restaurant Week lunch and dinner menus boast classics like homemade burrata, chicken milanese, and a warm dark chocolate cake with vanilla gelato.
Serving: Brunch, lunch, and dinner
775 G Street, NW
Expect a fantastic wine list and refined New American fare at this veteran Penn Quarter restaurant. This Restaurant Week, Proof is adding brunch for the first time.
Serving: Brunch and lunch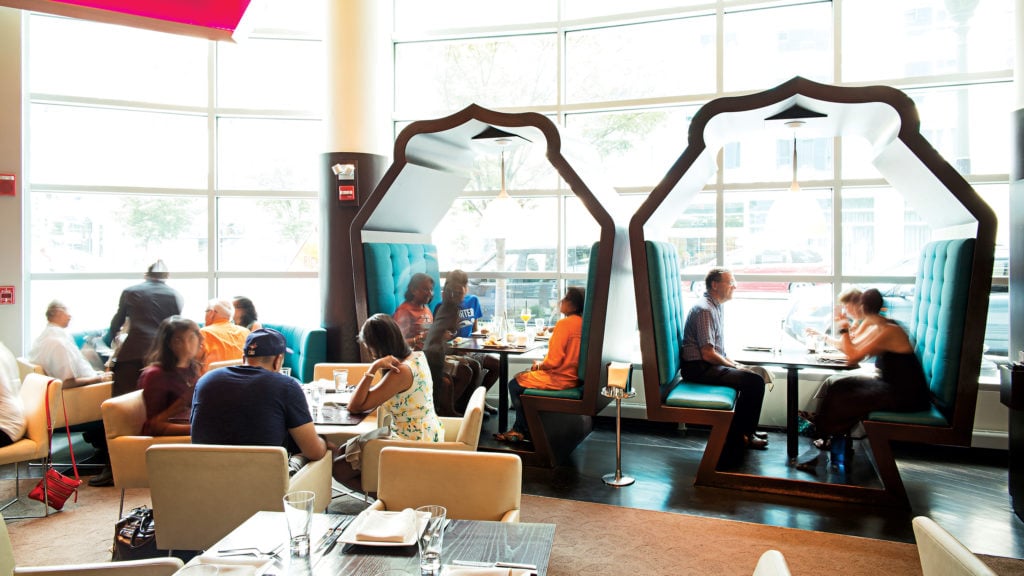 633 D St., NW; 1190 New Hampshire Ave., NW
Skip out to Ashok Bajaj's modern Indian restaurants for a relaxing lunch. Chicken tikka masala, tandoori salmon, and chocolate cinnamon ice cream all make an appearance on the Restaurant Week menus.
Serving: Lunch
6939 Laurel Ave., Takoma Park, MD
This lively Takoma Park joint from Jeff Black is home to a seafood-heavy menu of American bistro fare with a full selection of comforting sweets. For Restaurant Week, you'll find a lunch menu with dishes like seafood stew, smoked salmon pasta, and chocolate crunch bars.
Serving: Lunch
110 South Pitt St., Alexandria
Chef Cathal Armstrong serves both seasonal European fare and a newer lineup of Filipino dishes. On the Restaurant Week menu, go for the crispy pork belly confit or royal bass fillet with creamy polenta. There's also a selection of $7 sides, like fingerling potatoes and fried okra, that you can add to the 3-course prix fixe.
Serving: Lunch and dinner 
601 Massachusetts Ave., NW
RPM is adding a lunch menu for summer Restaurant Week, with an arugula and fried artichoke salad, grilled Mediterranean sea bass, and gelato churned-to-order with Trickling Springs milk.
Serving: Lunch and dinner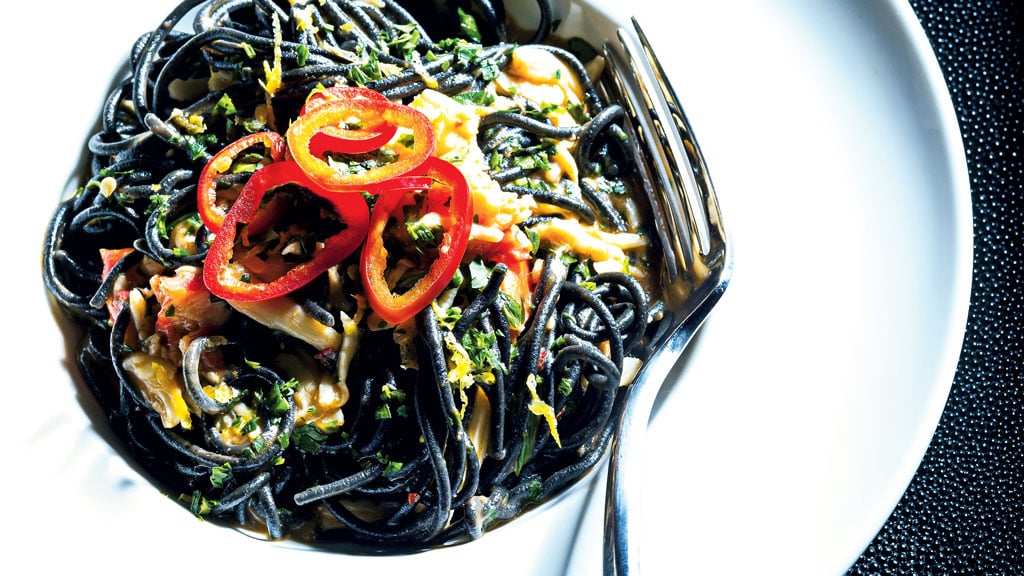 1320 H Street, NE
This farm-to-table bistro known for creative seasonal specials has a set Restaurant Week brunch menu (biscuit, eggs and greens, and Bloody Mary), and dinner menu (fried chard stems, half chicken, and olive oil cake).
Serving: Brunch and dinner
1110 N Glebe Rd., Arlington
Ballston's adventurous Spanish spot goes beyond tapas, serving a range of entrees and a strong selection of Basque ciders. SER's Restaurant Week menu—for a slightly cheaper-than-usual $20.17 lunchtime price tag—includes braised chicken with garlic white wine sauce, and house-made flan.
Serving: Lunch and dinner 
5455 Wisconsin Ave., Chevy Chase, MD
Diners will find a mix of nigiri, sashimi, and Japanese small plates at this stellar Chevy Chase spot.
Serving: Lunch and dinner 
1503 17th St., NW
Expect delicious sushi and unusual Japanese small plates at this Dupont Circle spot, DC's only Michelin-star Japanese restaurant.
Serving: Lunch and dinner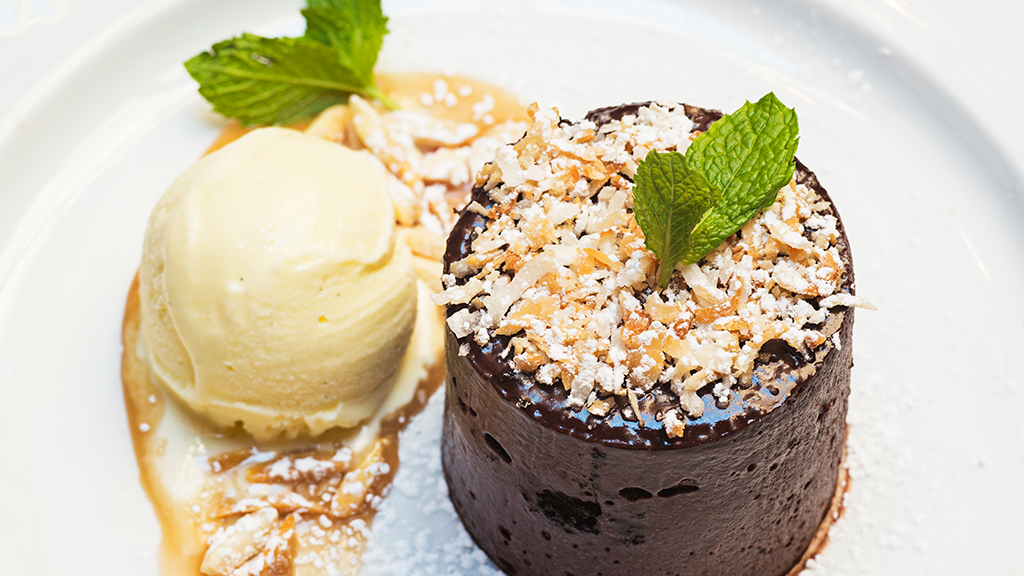 1731 New Hampshire Ave., NW
Chef Michael Schlow's retro American eatery in Dupont's Carlyle Hotel is a worthy destination for lunch or dinner (we'd go later just for the cocktails). Highlights from the Restaurant Week offerings include chorizo arancini, a boneless pork chop, and old fashioned chocolate cake.
Serving: Lunch and dinner 
1120 King Street, Alexandria
New chef Thomas Cardarelli leads this Old Town favorite, offering a fresh set of menu items such as heirloom tomato pie with garden herbs and crispy soft-shell crab with miso.
Serving: Brunch, lunch, and dinner
301 Water St., SE
One of our favorite seafood spots is this airy Navy Yard eatery. It's equally fitting for low-key local oysters and beers as it is for a big night out.
Serving: Brunch and dinner 
701 Ninth St., NW
You'll make a meal of creative Mediterranean mezze for restaurant week at José Andrés's longtime Penn Quarter hotspot.
Serving: Lunch and dinner