If you're forgoing a trip to one of those lucky cities in the east-to-west swath expected to experience a total eclipse on Monday, a few DC bars and restaurants have a consolation for you.
While you're getting ready to watch the moon glide (only partially) in front of the sun—with safe solar eclipse glasses, of course—you can also enjoy a special eclipse-inspired drink or snack. Because what's an astronomical event if not an excuse to have a cocktail?
Top of the Gate
2650 Virginia Ave., NW
Head to the top of the Watergate Hotel starting at 1 PM on both Sunday and Monday to indulge in two eclipse-inspired cocktails and an excellent view. The $16 drinks include a Manhattan with a sun-like orb of ice and the "Eclipse Pico" with white rum, black pepper honey syrup, and pineapple juice. It's topped with a black orange ring that resembles a moon casting a dark shadow.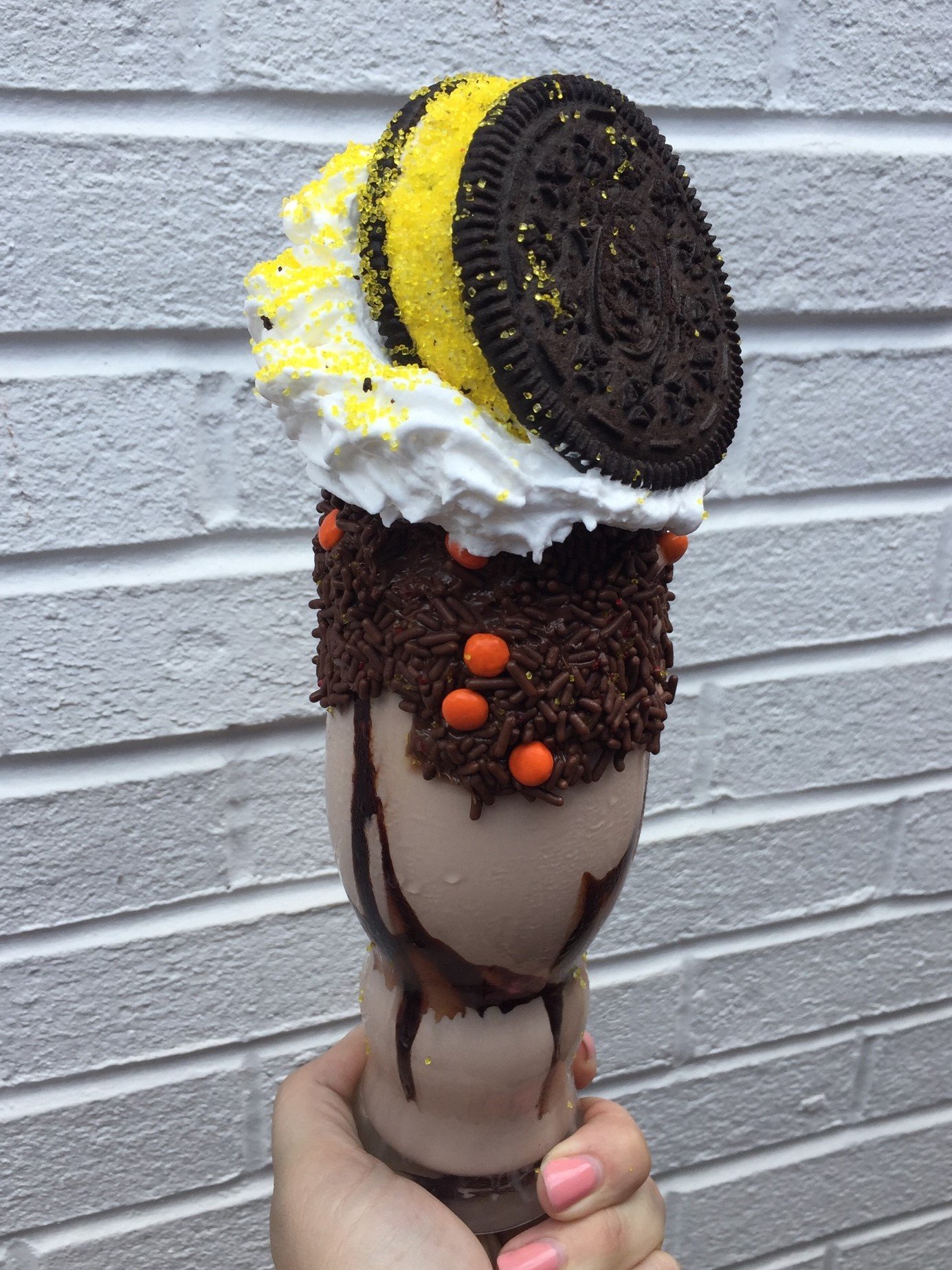 Lincoln's Bar-B-Que
931 Ellsworth Dr., Silver Spring
Saturday through Monday, Lincoln's Bar-B-Que in Silver Spring is serving up a $10 mega-milkshake piled high with all sorts of confections: chocolate frosting and sprinkles to resemble the dark sky, a puff of whipped cream for clouds, and an ice cream sandwich covered in yellow sugar to replicate the sun's corona (if you use your imagination). 
Radiator
1430 Rhode Island Ave., NW
The Radiator team is hosting a special happy hour this Monday on the rooftop of the Kimpton Mason & Rook hotel starting at 1 PM. Although the drinks here won't resemble any astronomical elements, the low prices will make it that much easier to (repeatedly) toast the big event: select beers will be available for $5, select wines for $6, and frozen drinks for $7.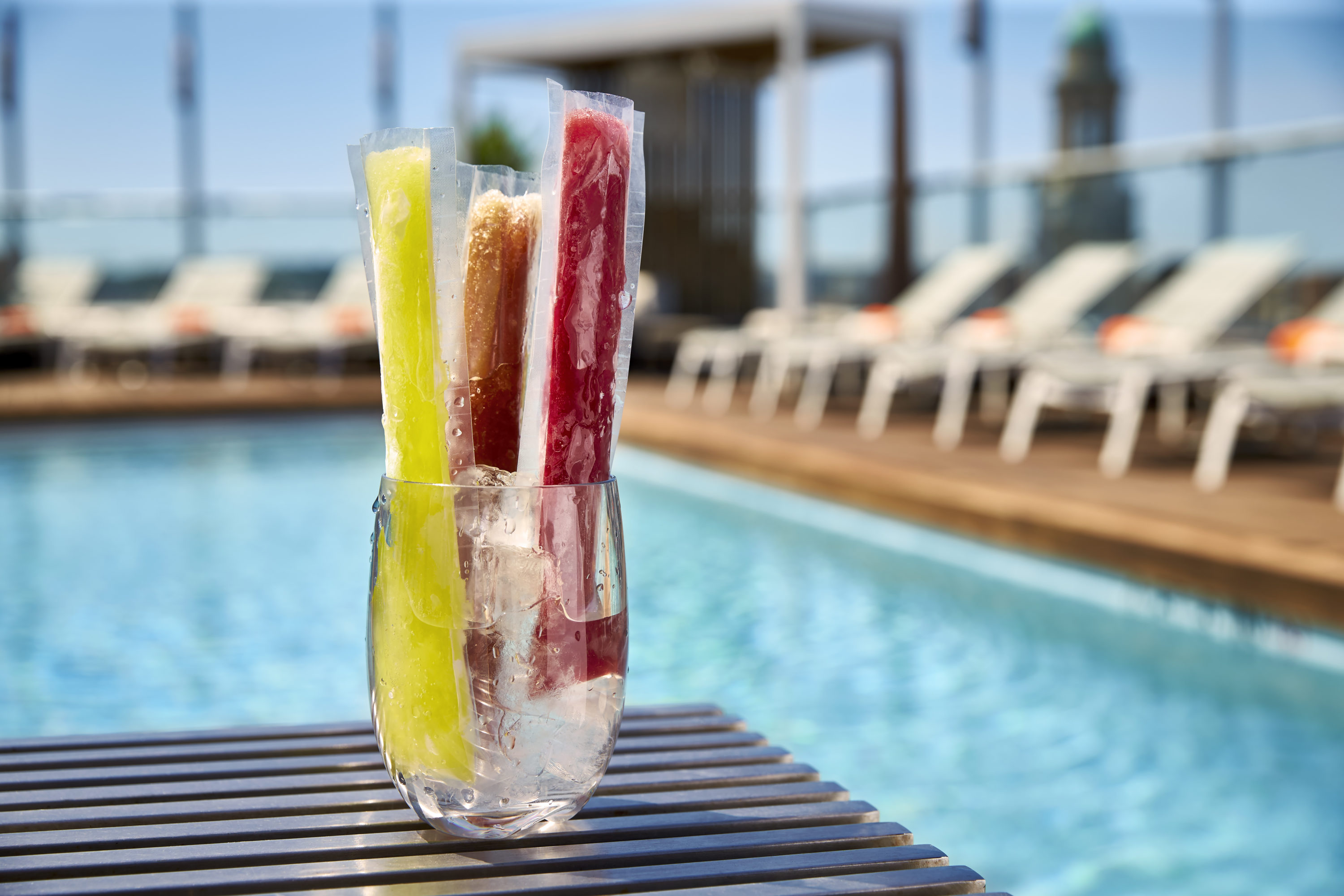 DNV Rooftop
1155 14th St., NW
This downtown rooftop pool and bar is extending its happy hour on Monday in honor of the eclipse. From 1 to 7 PM, head to DNV Rooftop to celebrate your inner child—maybe the one who would have actually been excited by the prospect of an eclipse—with viewfinders, kaleidoscopes, boozy popsicles, and throwback tunes. The Little Miss Whoopie food truck will also be parked outside Zentan, DNV's sister restaurant, from 1 to 4 PM serving moon pies and whoopie pies, and the first 99 guests get half off.
Fairmont Georgetown
2401 M St., NW
Kick off the eclipse party early (at 11 AM) on Monday in the courtyard of the Fairmont Georgetown. In addition to $5 Blue Moon and Corona beers, the hotel is featuring a special eclipse-inspired cocktail called the "Dark Side of the Sun:" Mount Gay Eclipse Rum, pure cane syrup, and angostura and orange bitters, topped with an orange slice. Treat yourself to a $5 oatmeal raisin moon pie from pastry chef Jeremy Moore, and grab a free pair of solar eclipse glasses to get a good (safe) look at the big event. The party keeps going until midnight.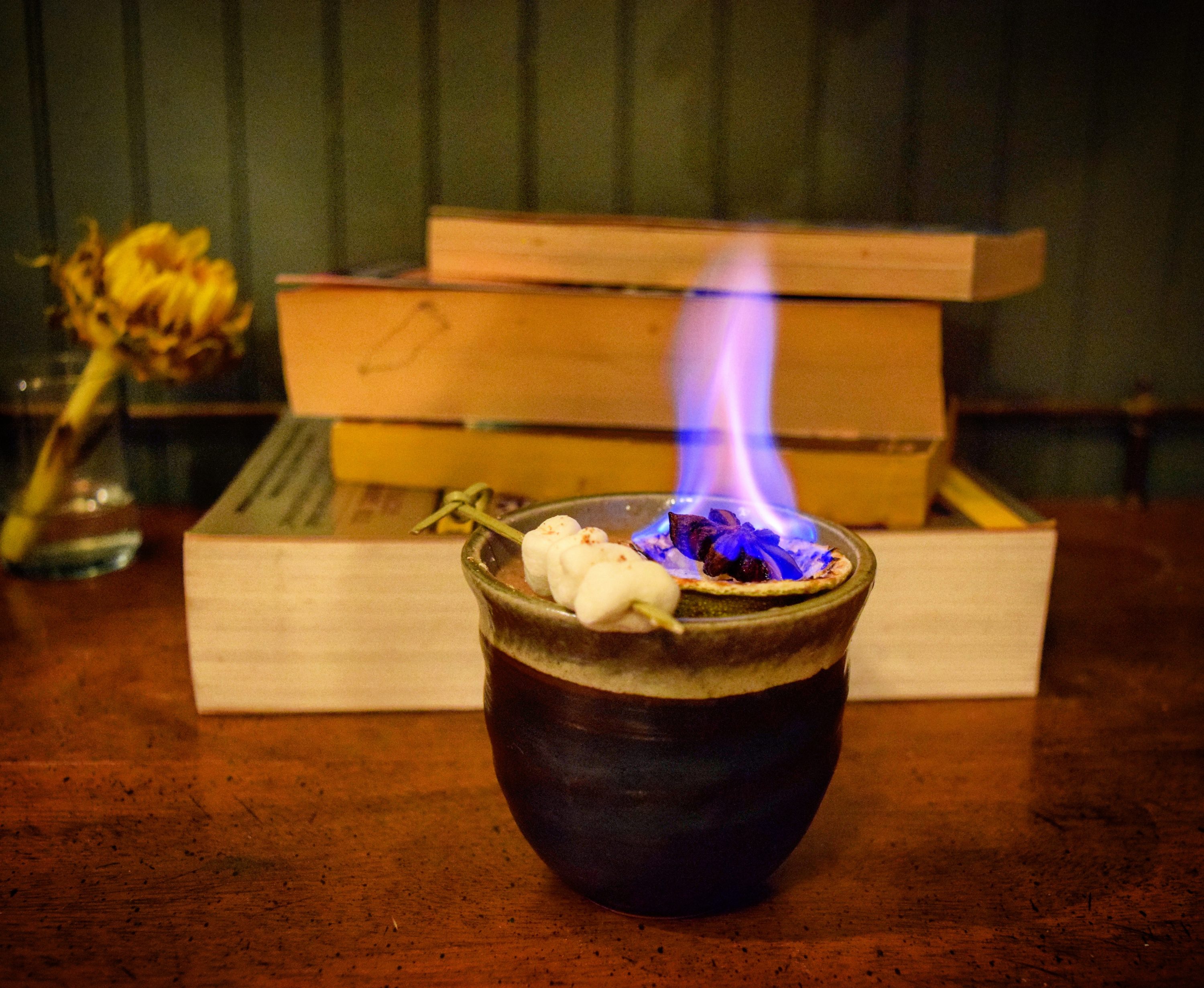 Reading Room at Petworth Citizen
829 Upshur St., NW
This weekend's edition of "Literary Cocktails" at the Petworth Citizen's Reading Room features a reading of Seveneves, the science fiction thriller by Neal Stephenson, in honor of the eclipse. In the book, Earth faces an imminent threat of destruction by flying moon shards released into its atmosphere when the moon explodes. During the reading, sip on specialty cocktails ($14) with names taken from chapters in the novel—like the Seven Sisters (gin, vermouth, tequila rinse, orange bitters, and lemon peel) and the Cloud Ark (Jamaican rum, sherry, masala-coconut chai, star anise, and marshmallow). The specials are available on Friday and Saturday nights from 7 PM to 12 AM.
Buzz Bakeshop
901 Slaters Lane, Alexandria; 818 N. Quincy St., Arlington
On Monday, Buzz Bakeshop is celebrating the eclipse with shortbread cookies ($4) that look just like it: a dark purple moon gliding partway in front of the shining sun. Pair it with a redeye (dubbed a "Shot in the Dark" for the occasion), and the cookie is discounted to $1.50.
Front Porch at Evening Star Café
2000 Mt. Vernon Ave., Alexandria
Enjoy an eclipse cocktail (tequila, aperol, cherry liquor, mezcal, and lemon), a glass of frosé, or a bourbon slushie with $7 lunchtime appetizers, including shishito peppers with mint and feta, cherry tomatoes with sherry and basil, and chili-smothered chips with chives. The Buzz Bakeshop eclipse cookie and espresso offer is also available at Evening Star.
Planet Wine
2004 Mt. Vernon Ave., Alexandria
Toast the eclipse this Monday with a special themed wine tasting at Planet Wine. Offerings include the Soliste "Lune et Soleil" sauvignon blanc ($28) and the Ledge Los Topos "Moonsault" mourvedre ($21).