These nine trendsetters are stepping up Washington style with unexpected pairings, bold prints, and perfect tailoring.
Frederique Stephanie
Fashion and Food Stylist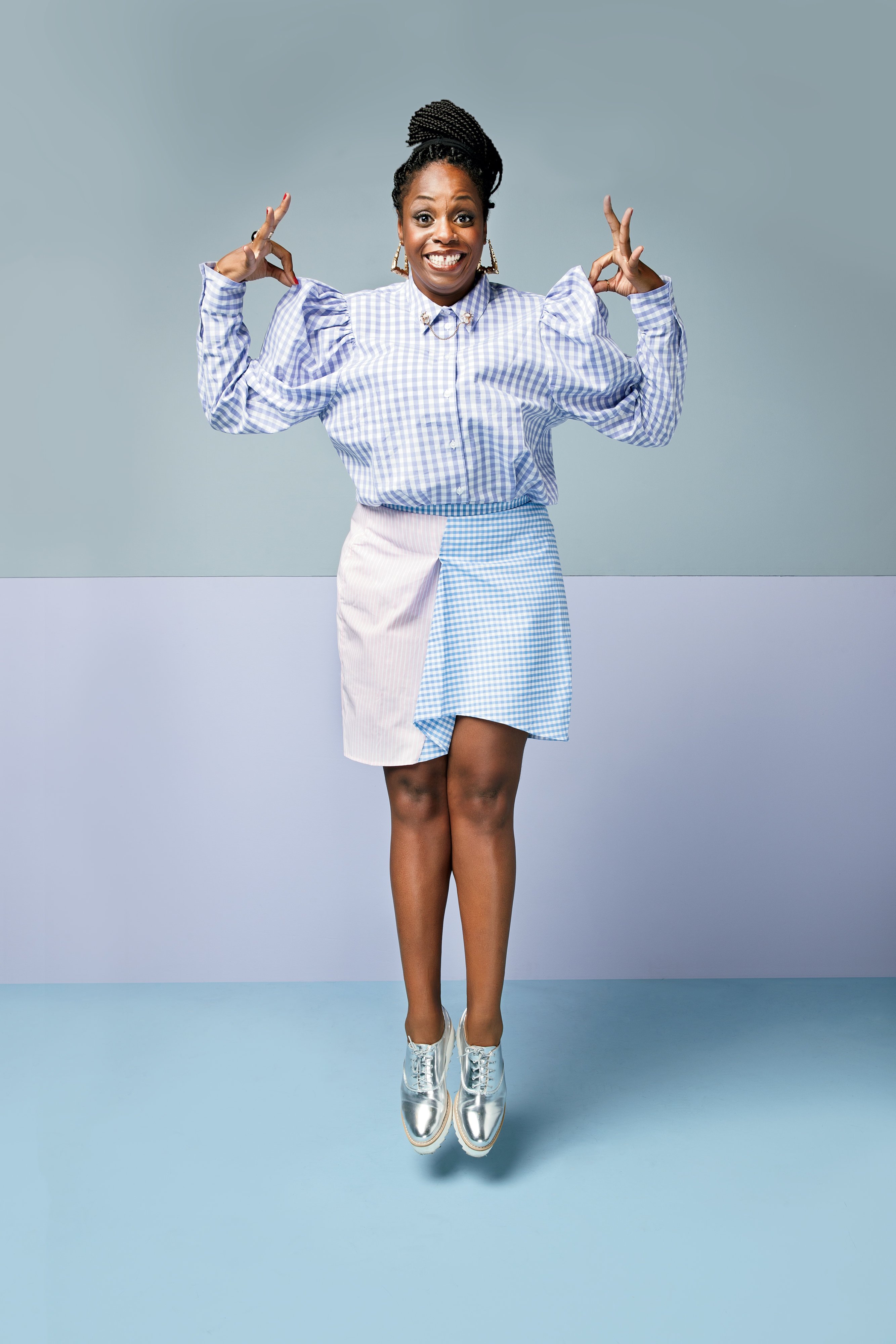 About this look: "I love gingham—it's so playful. For a fresh perspective, I paired different colors of gingham and stripes. The prints and oversize sleeves are a big statement, so I added minimal jewelry. Favorite shops: Cos, Relish. Online, Farfetch and Asos.
Closet staples: "Yohji Yamamoto dungarees, a Petit Bateau marinière, white Converse Chuck Taylors."
Trend she's loving for fall: "Sharp suiting. Jackets are more fitted and less shoulder-padded."
Food for thought: "True style makes the wearer feel great inside. If you are confident, it will project beauty no matter what you're wearing."
Violetta Markelou
Visual Artist, Photographer, Deejay

About this look: "I never met a polka dot I didn't like. These vintage pants are a recent find from Mercedes Bien in Adams Morgan. The top is secondhand, and the long reversible jacket is from Zuvaa, an African designer pop-up that lands in DC once a year. Mixing patterns can be tricky, but when the shapes differ in size and color, it can work beautifully."
Favorite shops: Buffalo Exchange, Meeps.
Closet staples: "My Tom Ford navy velvet tuxedo. Vintage 1970s button-down shirts—buttoned all the way up. Palazzo pants—they're effortlessly chic and, with DC humidity, essential."
Food for thought: "I hate when I hear someone say, 'I won't buy this because I have nowhere to wear it.' Every day that you get the blessing to wake up in the morning is a reason to look and feel your best. Don't wait for an occasion."
Curry Hackett
Environmental Graphic Designer/Owner, Hackreative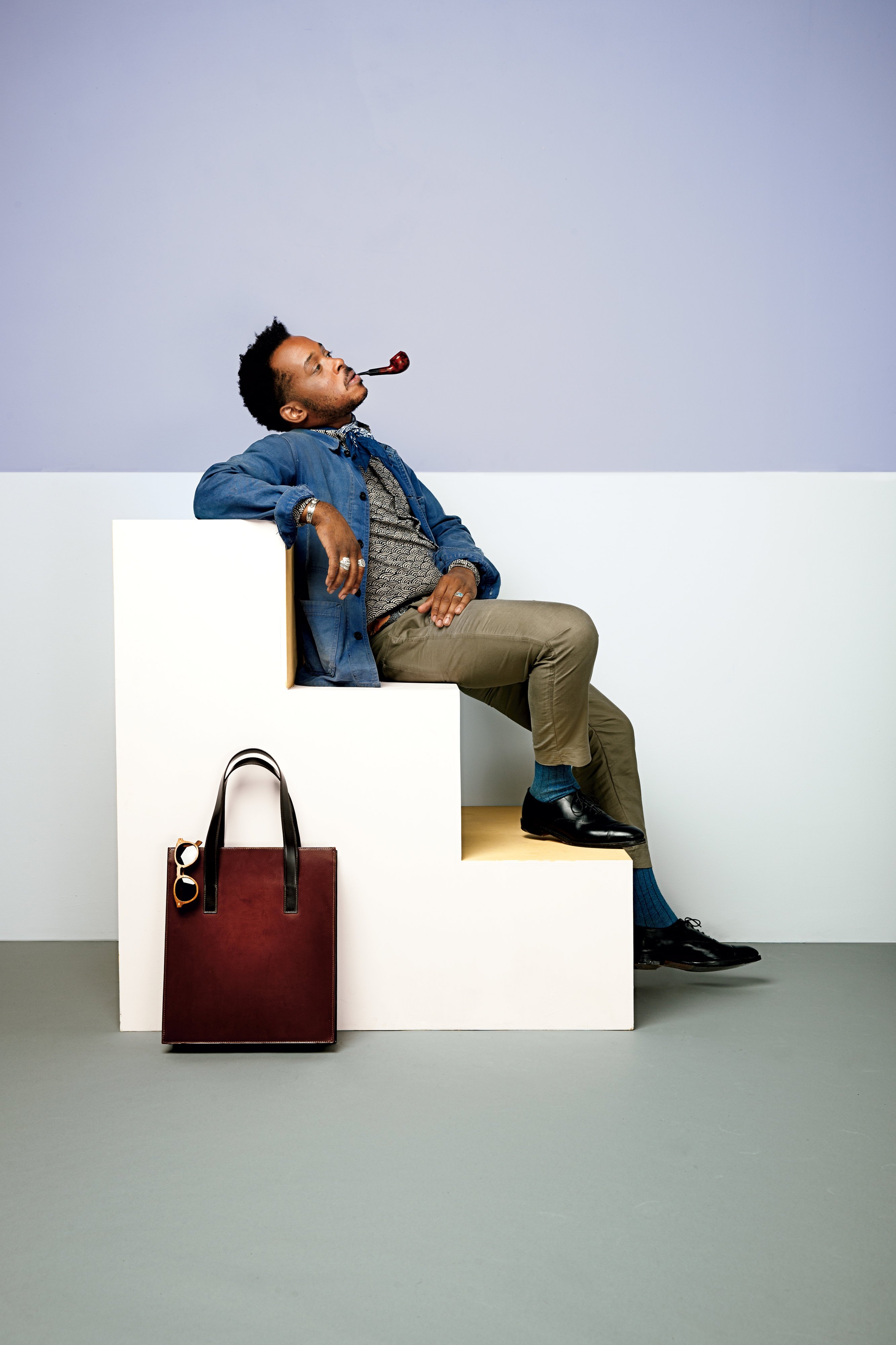 His style: "Dandy/utilitarian."
About this look: "The outfit layers my main sources of inspiration: Western wear, workwear, and West African fashion. I tend to dress either monochromatically or with complementary colors—typically earth tones. I'll add playfulness with a print shirt or chunky, vintage sterling jewelry."
Favorite stores: Dr. K's Vintage, Redeem.
Closet staples: "My grandfather's vintage ties. I love the heft of the thick polyester when I tie a chunky Windsor knot. My 1950s US Navy G-1 flight jacket with a real fur collar. My otter-green Filson Original Briefcase—I've been caught in a downpour with my Mac and notes in it, and everything stays dry."
Style advice: "Afford yourself the time it takes to feel and look presentable."
Shimon Prokupecz
Law-Enforcement Reporter, CNN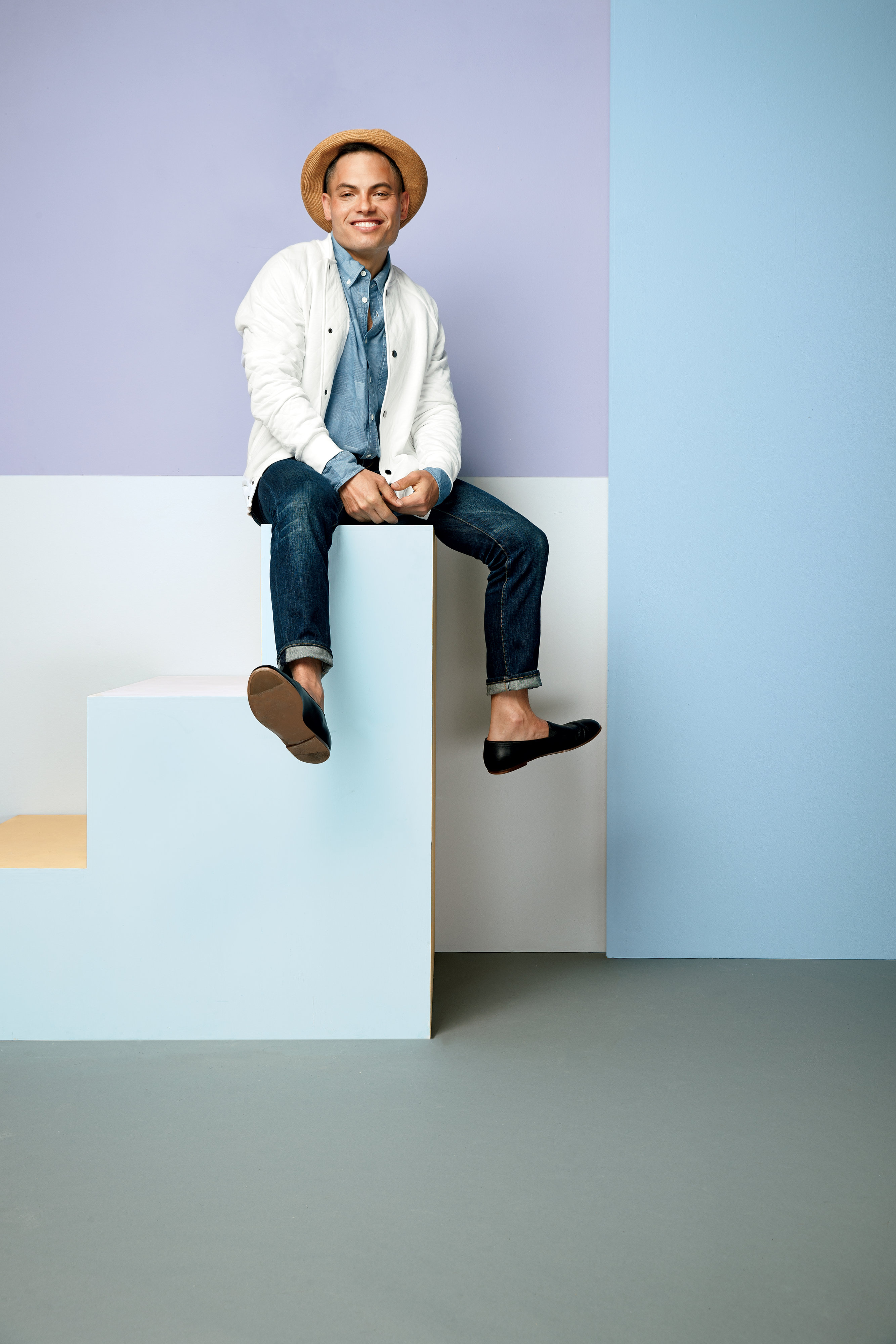 His style: "Fitted. Brooklyn-inspired. Casual-meets-formal."
About this look: "My favorite fitted Rag & Bone jeans with a chambray dress shirt fits any occasion. The white jacket added a great contrast."
Closet staples: "Rag & Bone jeans, solid-color T-shirts, my navy-blue Brooklyn Tailors suit. The suit worn with white, classic Stan Smith Adidas sneakers is a go-to look for me—professional but fun."
Favorite shops: "The ones at CityCenterDC, the many spots in Georgetown, and boutiques on 14th Street."
Style advice: "Keep it simple and embrace fitted clothing."
Gina Adams
Senior Vice President for Government Affairs, FedEx Corporation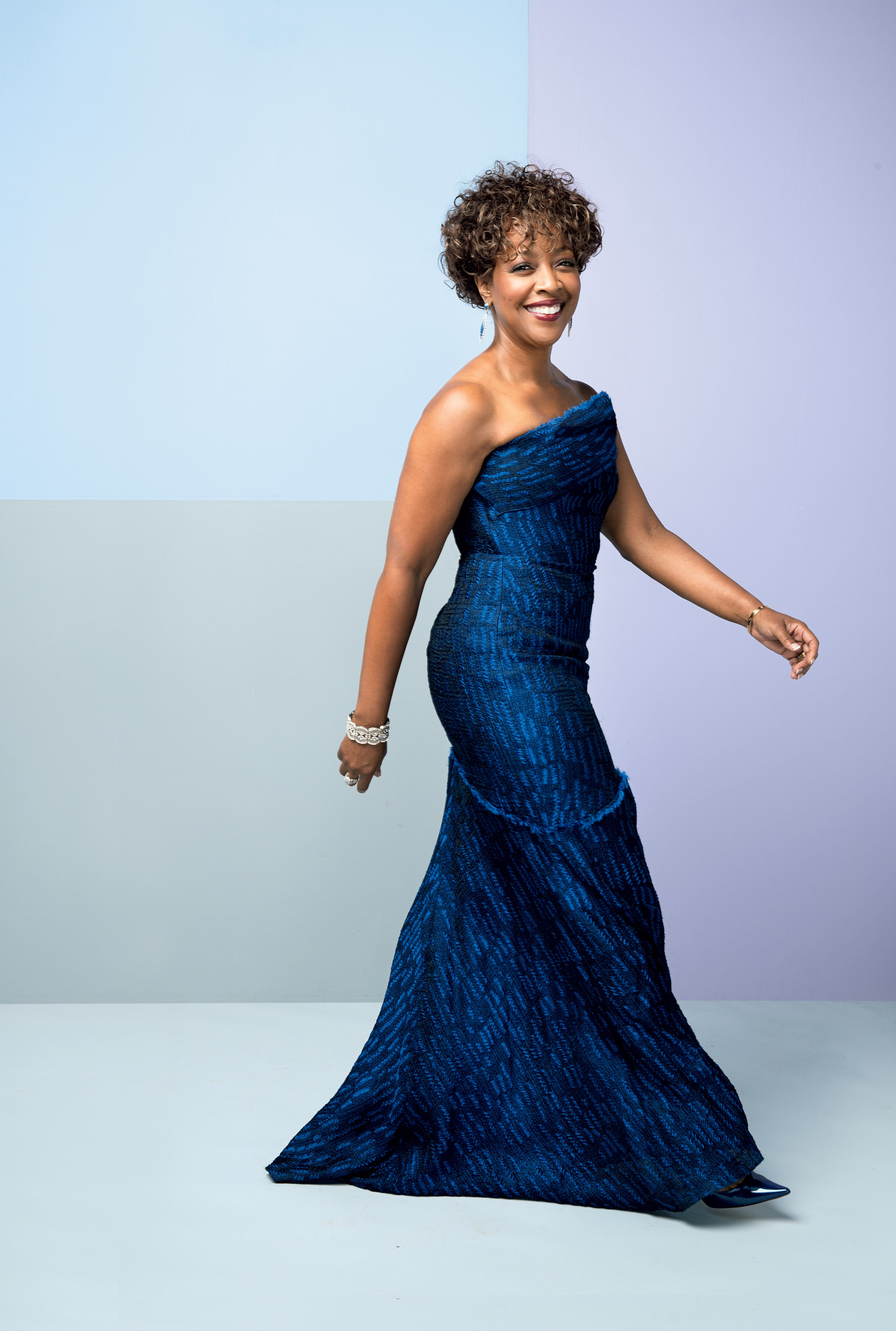 What she loves about this look: "Color, fit—adult and alluring. Even in a power city like DC, it's fine to be feminine, particularly if you're good at what you do."
Closet staples: "My Loubies and Jimmy Choos. Any jeans that really fit. Handbags that people ask about."
Fashion advice: "Wear what you like, but pay attention to your audience."
Favorite shops: "Wherever LaShea Green is—now, Saks."
Style icon: "My mother."
Best-loved designers: Oscar de la Renta, Valentino.
Style motto: "Grace, character, and the right pair of shoes never go out of style."
Sebastian Zutant
Wine Director and Co-owner, Primrose Wine Bar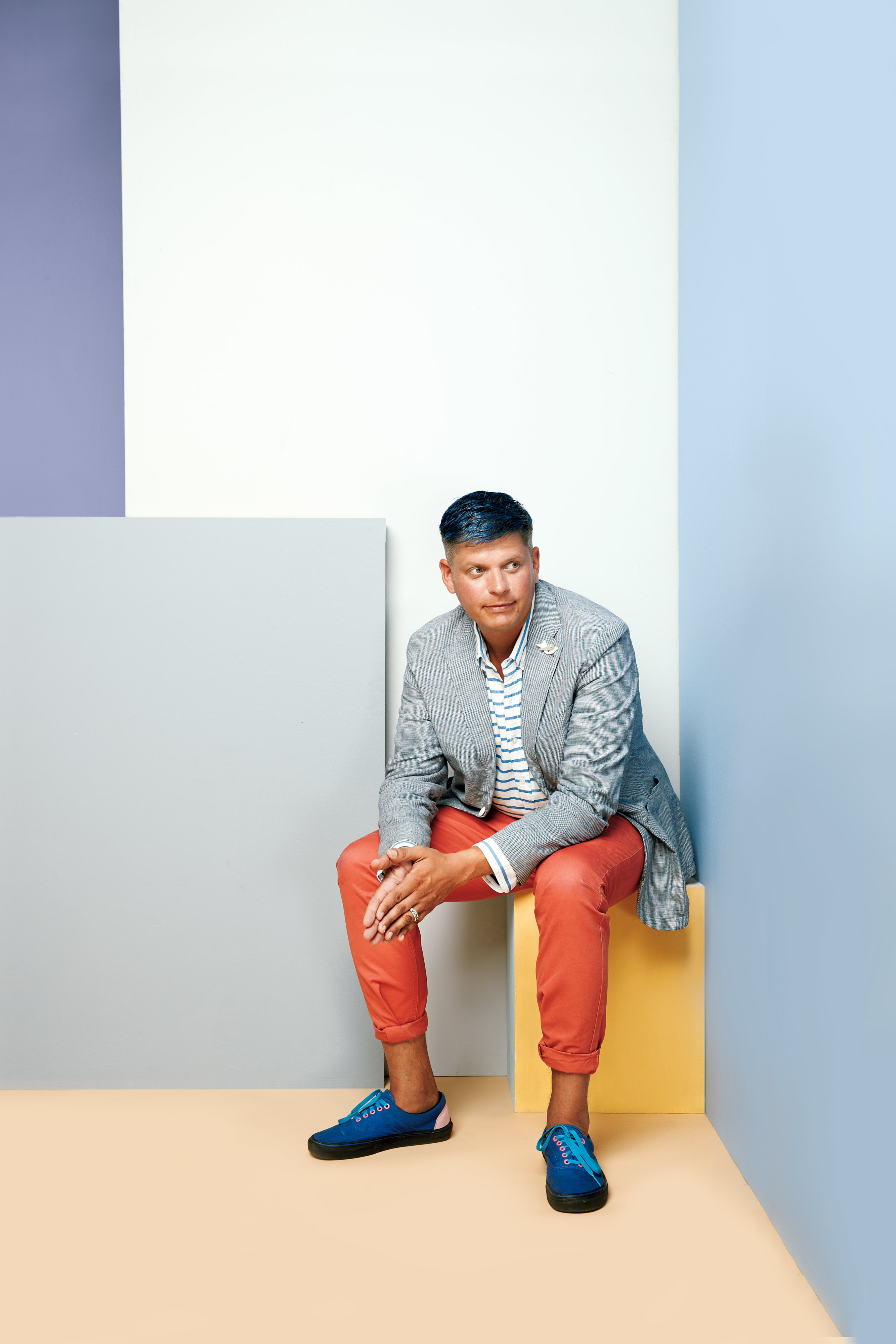 About this look: "Everything about it is me. Mixing stripes and patterns. Bright colors. Accent pieces. Sick shoes. It's all there."
Style advice: "Stop listening to other people's fashion advice and express yourself how you like. Digital Underground said it best: Doowutchyalike."
Closet staples: "The Vans in this picture. I designed them on the website. I love them. My heather-gray Brixton (bxtn) baseball cap. A VSOP black hoodie with small white horizontal stripes—it's fitted perfectly and has a nice, deep hood."
Favorite shops: "Bureau on U Street—great skate shop, great dudes."
Best-loved designers: "Leigh Bowery was a genius. Alexander McQueen."
One more thing: "As far as we know, we have one walk on this planet. Don't do it wearing boring shit."
Maggie O'Neill
Artist and Cofounder of the Design/Build Firm Swatchroom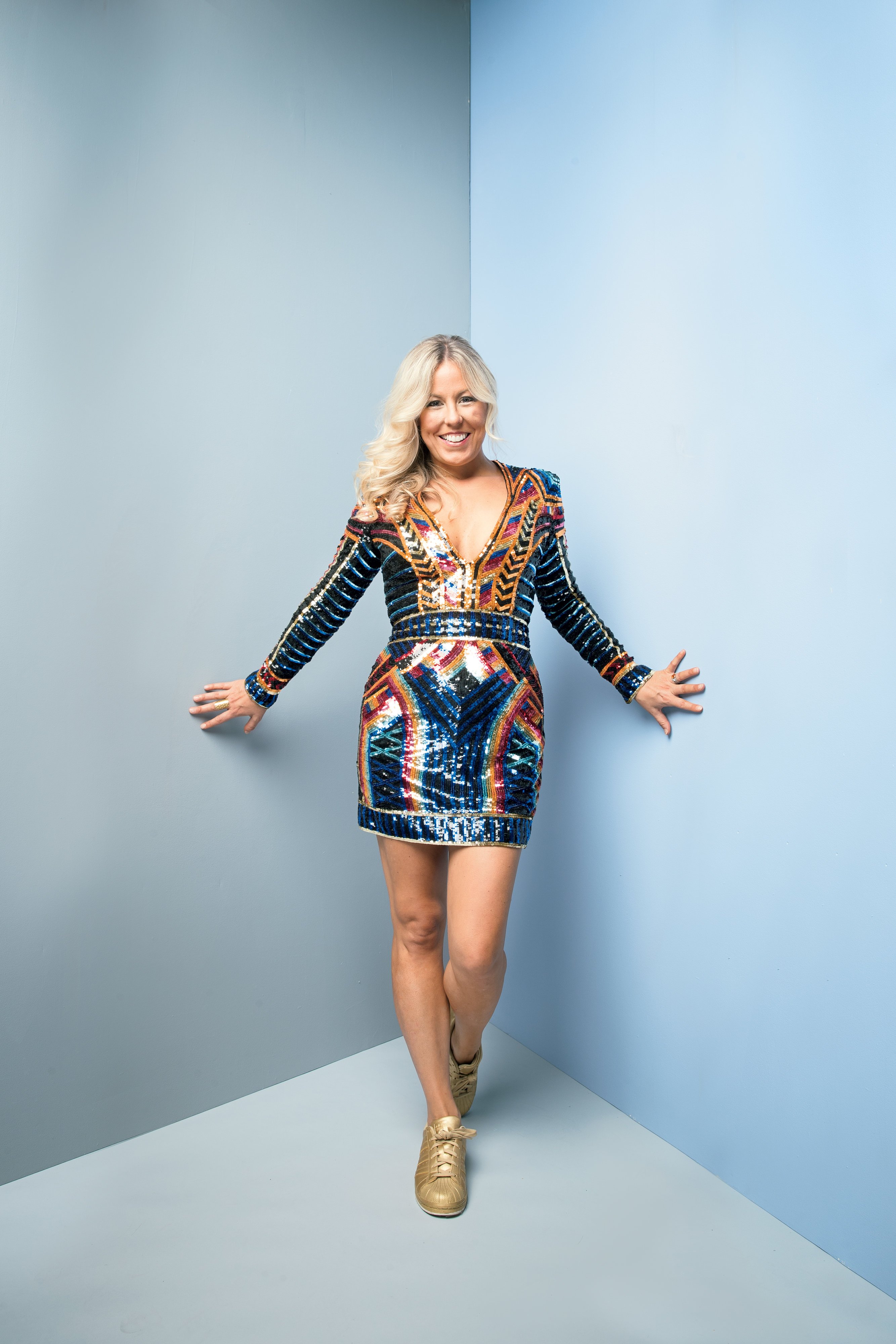 Her style: "Fun, quirky, bohemian, colorful."
About this look: "It looked like Wonder Woman at the disco, which is how I imagine myself when I'm feeling most inspired, strongest, and happiest."
Favorite shops: "Zara and T.J. Maxx for staples, Ella-Rue for one-of-a-kind pieces."
Closet staples: "All my Chucks, a blue-and-orange caftan from Morocco, and sequined dresses."
Trend she's loving for fall: "Eastern European embroidery and vintage-inspired fur—faux or real. I've inherited some awesome pieces from my grandmothers." Style advice: "Color affects us in ways we can't articulate, like music. Choosing a color that makes you feel good will make your smile brighter. Joy is the best look on everyone."
Richard T. Anuszkiewicz
Interior Designer and Luxury-kitchen Specialist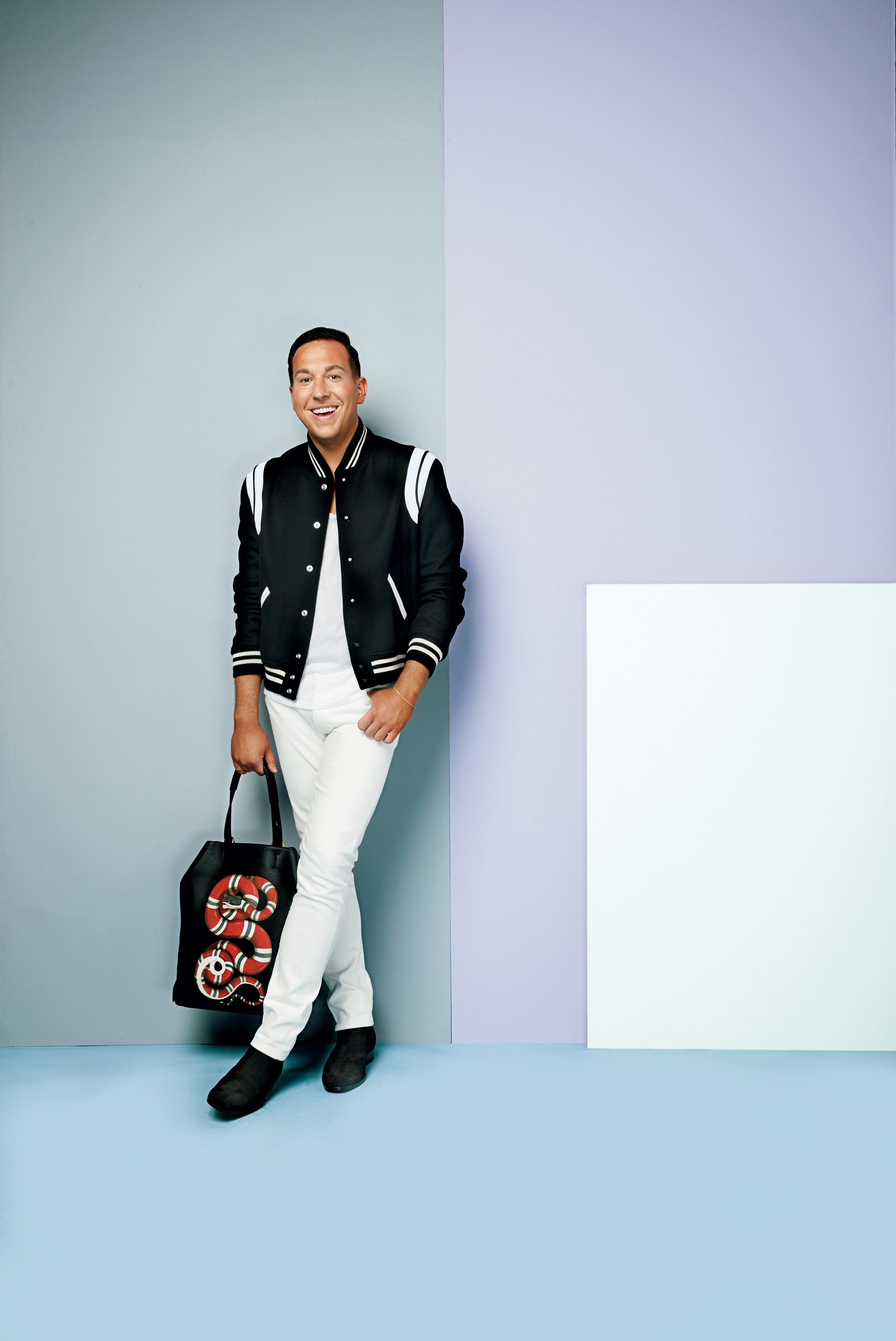 About this look: "I love the casual, classic, and reductive aesthetic of the YSL varsity jacket, jeans and tee, and Gucci bag. The high-contrast, color-block effect makes a bold statement while still feeling effortless."
Personal motto: "Quality over quantity."
Closet staples: "I think one can take over the world in Yves Saint Laurent 'Chelsea' boots, 510 Levi's jeans, and a sharp blazer."
Favorite shops: "Virtually any store in CityCenterDC."
Favorite designers: "Olivier Rousteing because he's urban, forward-thinking, and has a crazy attention to detail, and Ralph Lauren because he's an all-American with eternal and dynamic style."
Feels best when wearing: All black.
Style advice: "Proper fit is everything. It's just like we say in residential design: Even the best materials can look sloppy if not installed correctly."
Noor Tagouri
Journalist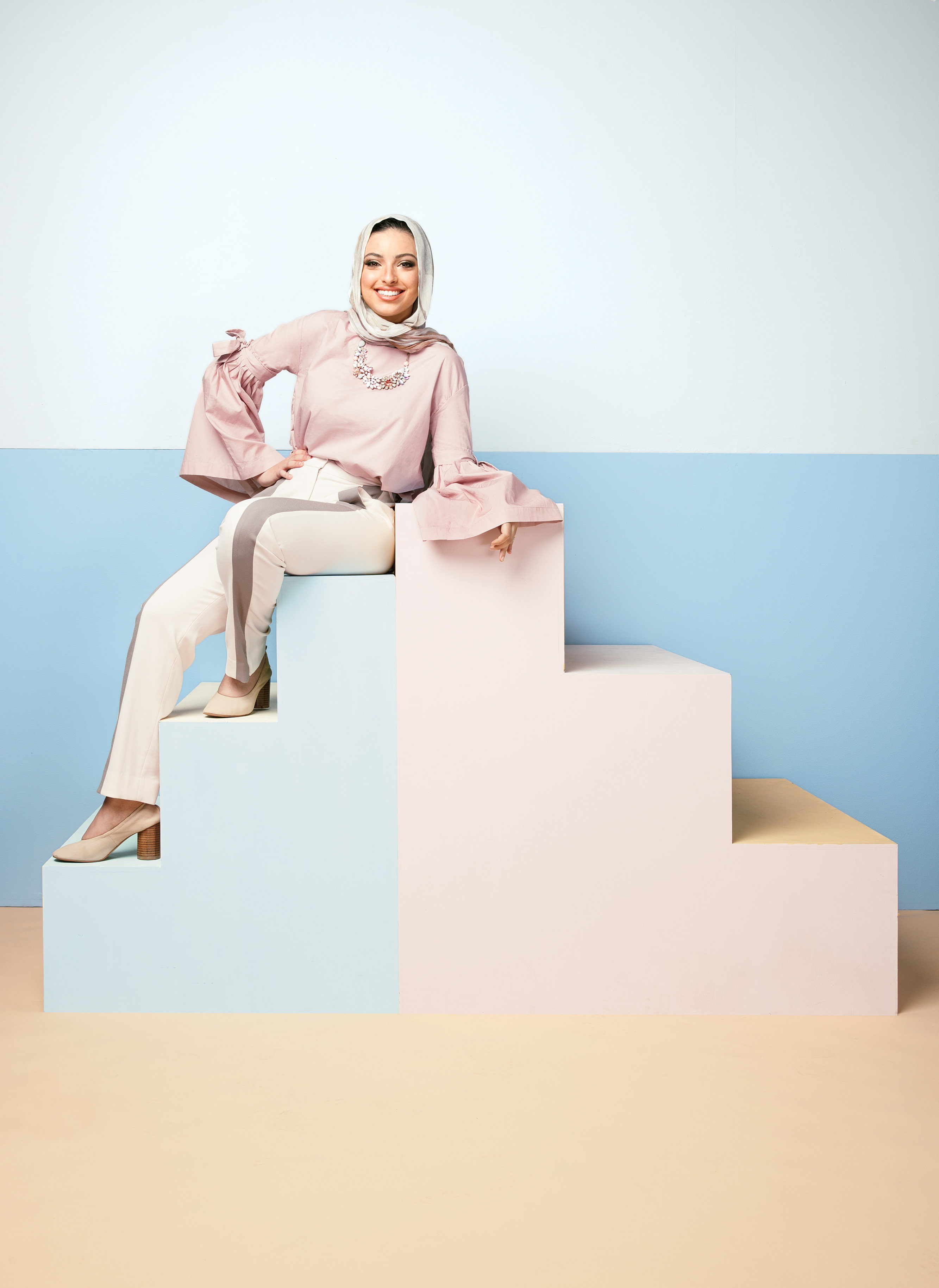 About this look: "I prefer streetwear style, but I also love dressing up for work events. Though I'm an all-black kind of girl, I love blush and nude hues. This Free People top and cream Aritzia pants were perfect for me."
Style advice: "If you have to think longer than five seconds about if you're going to wear it again, give it away. Someone else will appreciate it more."
Closet staples: "My black-on-black girl cap by Lisn Up Clothing [her husband's line], dark-denim Joe's Jeans, short black leather boots."
Favorite DC shop: AllSaints.
Trends she's loving for fall: Leather and fringe.
One more thing: "You don't need to have one set style—it's okay to change up your look based on your mood and current life experiences."
Styling assistance for this feature by Frederique Stephanie at the Pop Up House; Hair and makeup by Kathy Schultz at Blend Makeup Artistry.
This article appears in the September 2017 issue of Washingtonian.