With the Wharf racing toward its October 12th grand opening, Washingtonian got the first look inside the new neighborhood's two very different apartment buildings.
First: The Channel. 
The building is unlike any other in Washington because its 501 units wrap around the Anthem, a 6,000-person music venue from the owners of the 9:30 club. That means about $3 million was spent on sound-proofing alone. "We want to be able to have an AC/DC concert in there and not disturb the residents right above," says the Wharf's developer Monty Hoffman.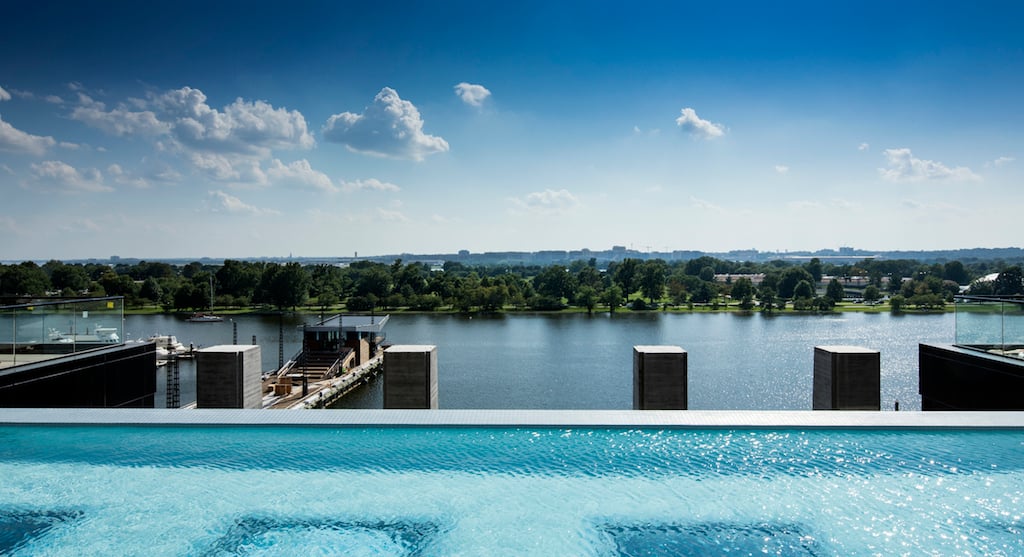 In keeping with the apartments' location atop a rock venue, they were designed with a younger renter who likes to socialize in mind. In other words, a lot of attention was paid to the communal amenity spaces. The building's 40-foot-long infinity pool overlooks the river and sits on the Anthem's rooftop. Its glass bottom lets swimmers look down into the concert hall's lobby. A poolside cabana will boast a full-service bar. The Channel also has several rentable party spaces, a rooftop dog park, and a two-story gym with a studio that will host daily fitness classes. The perks come at a cost: the annual amenity fee is $750. Rents range from $1,970 to $5,025 a month.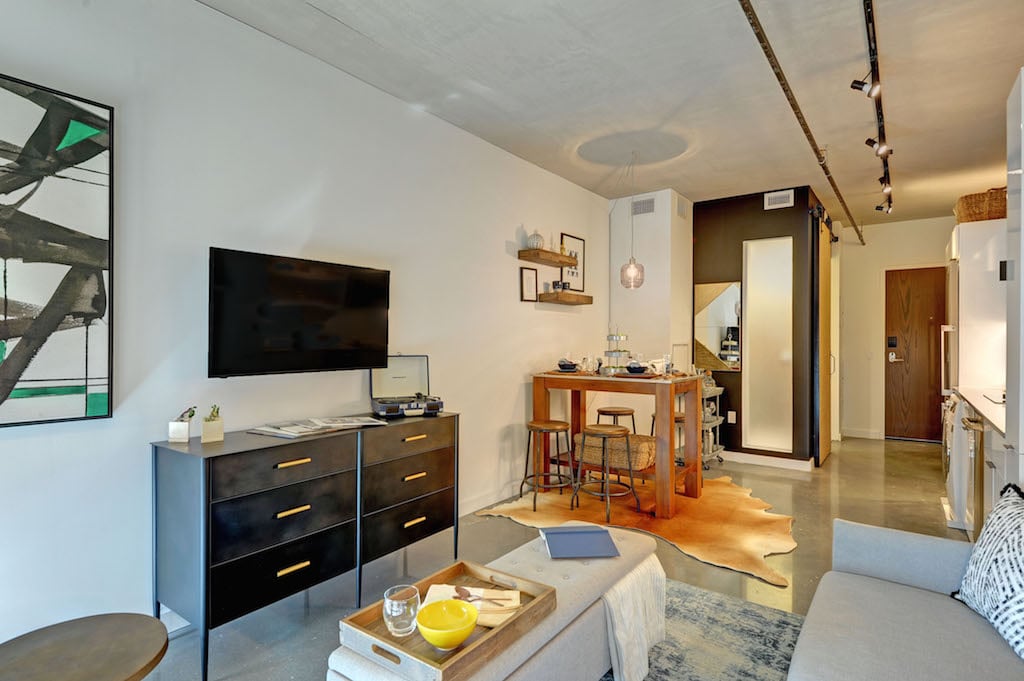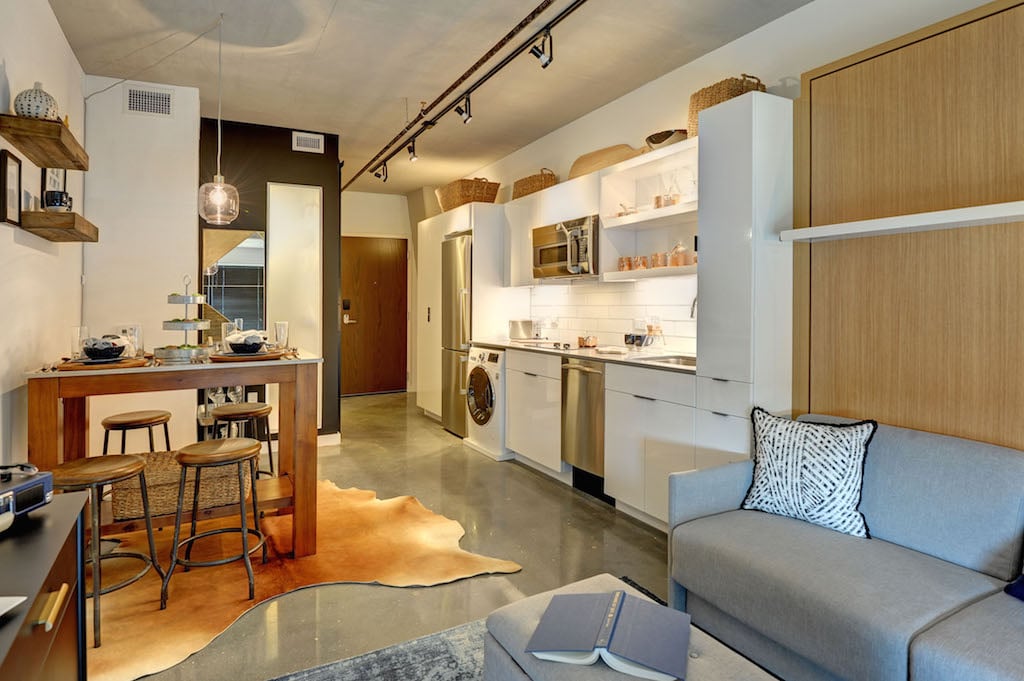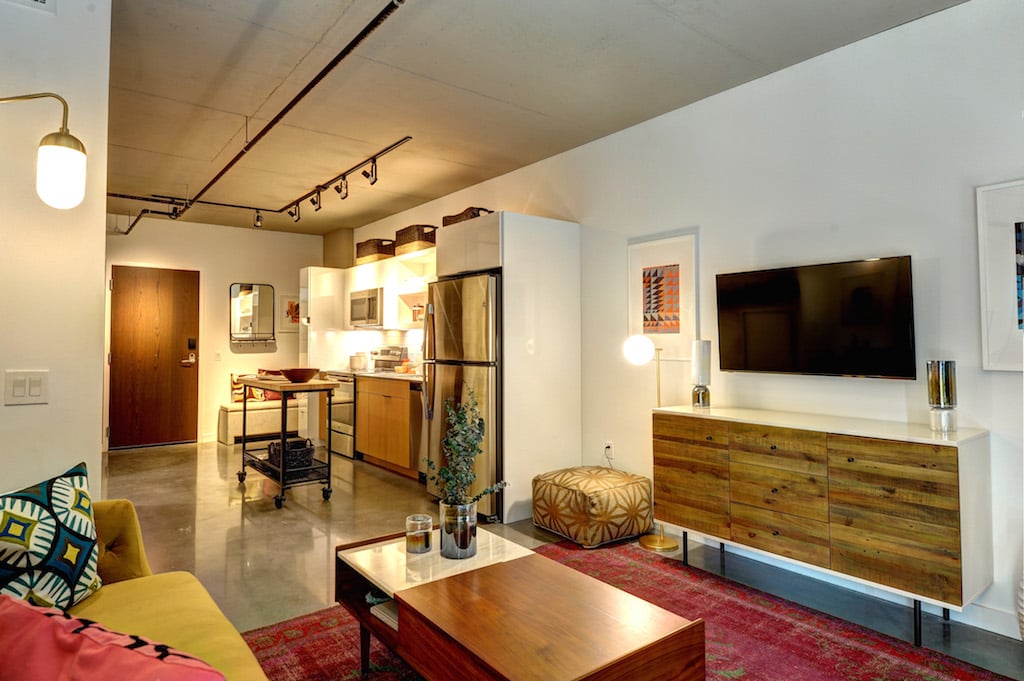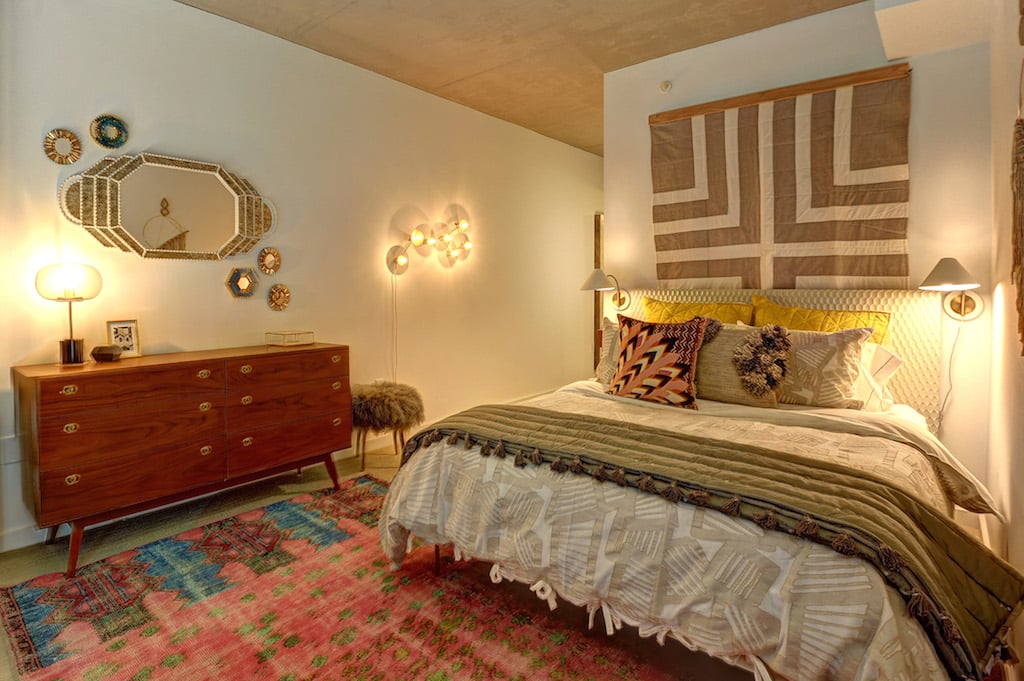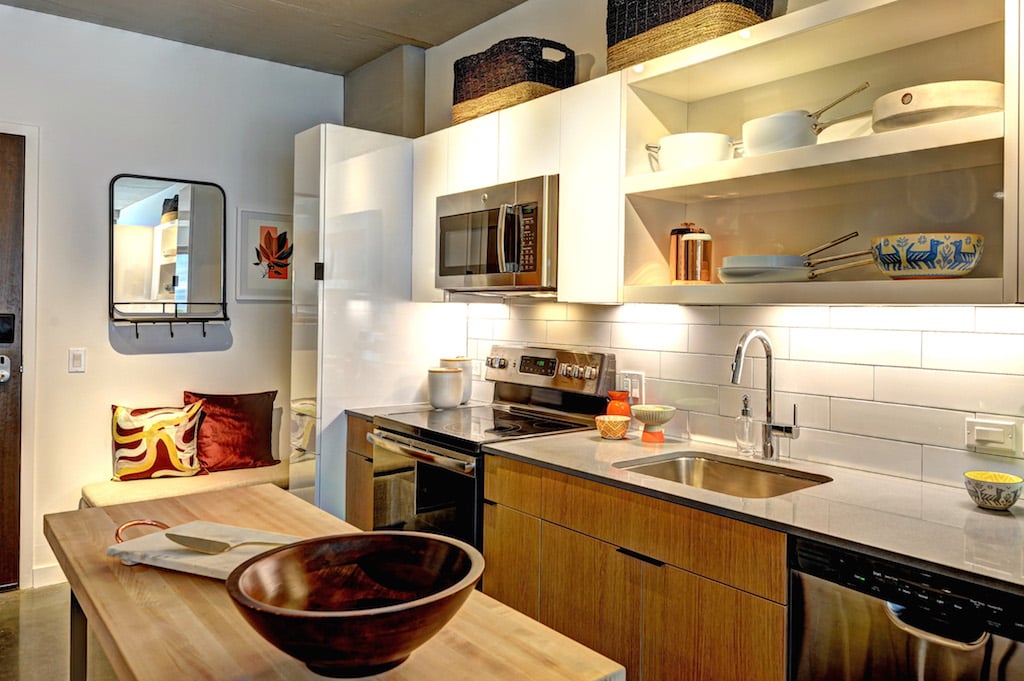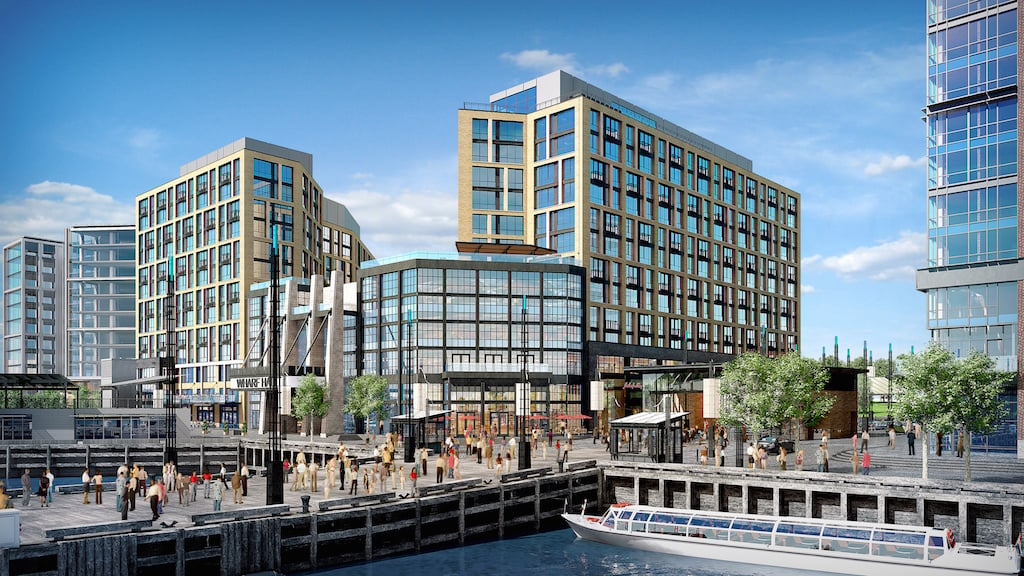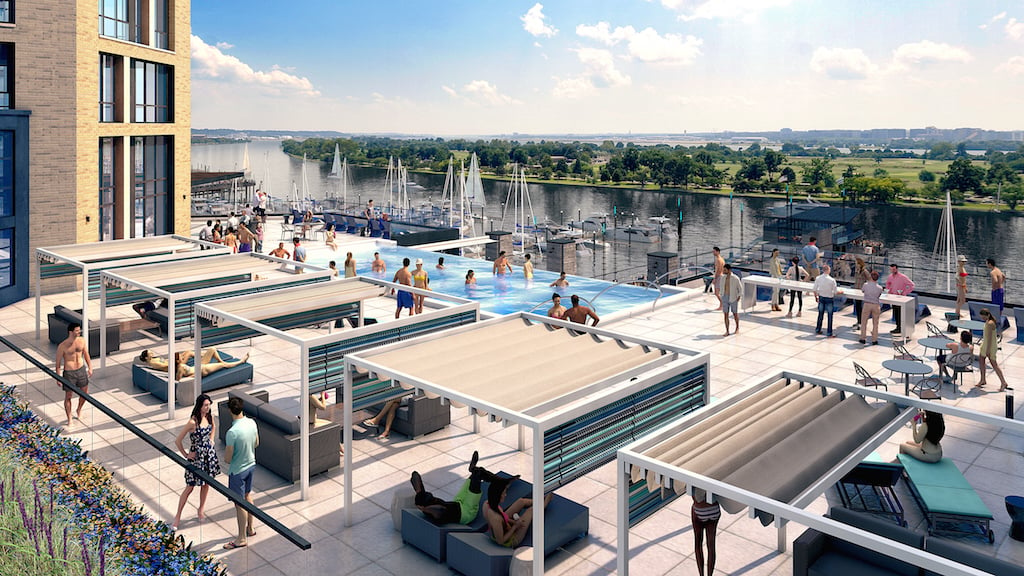 Next: The Incanto
The Wharf's second apartment building is much smaller than the Channel, with 148 apartments ranging from studios to two-bedrooms. It's set back from the waterfront, meaning it doesn't have the same spectacular views as the Channel, but it does feel quieter and more secluded. Rents at the Incanto range from $1,965 to $4,295, with studios averaging 445 square feet, one-bedrooms averaging 613 square feet, and two-bedrooms averaging 883 square feet.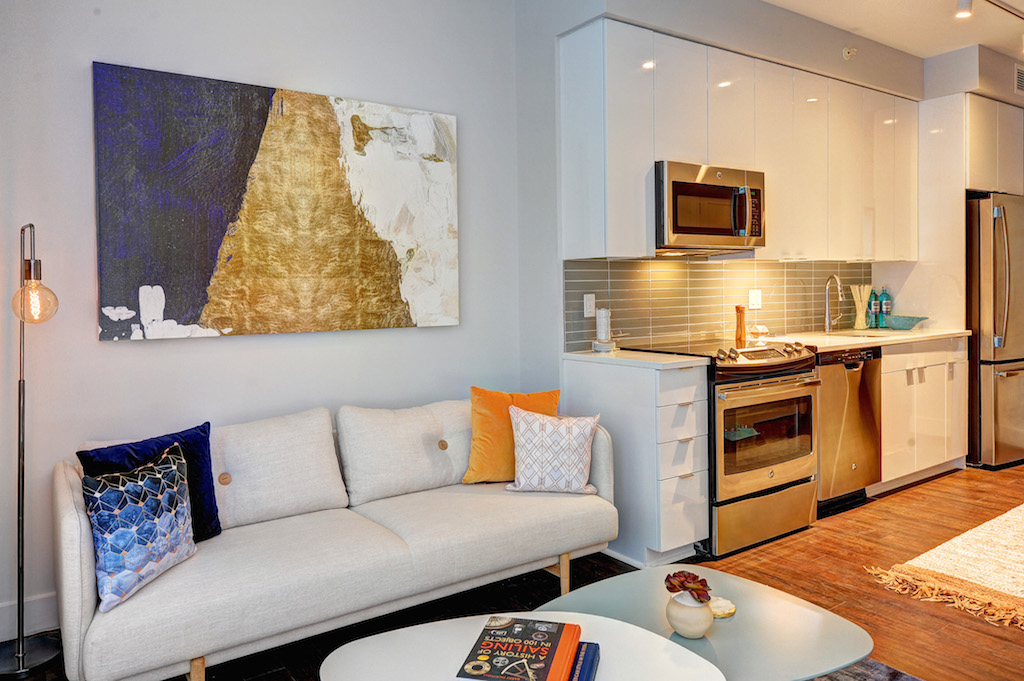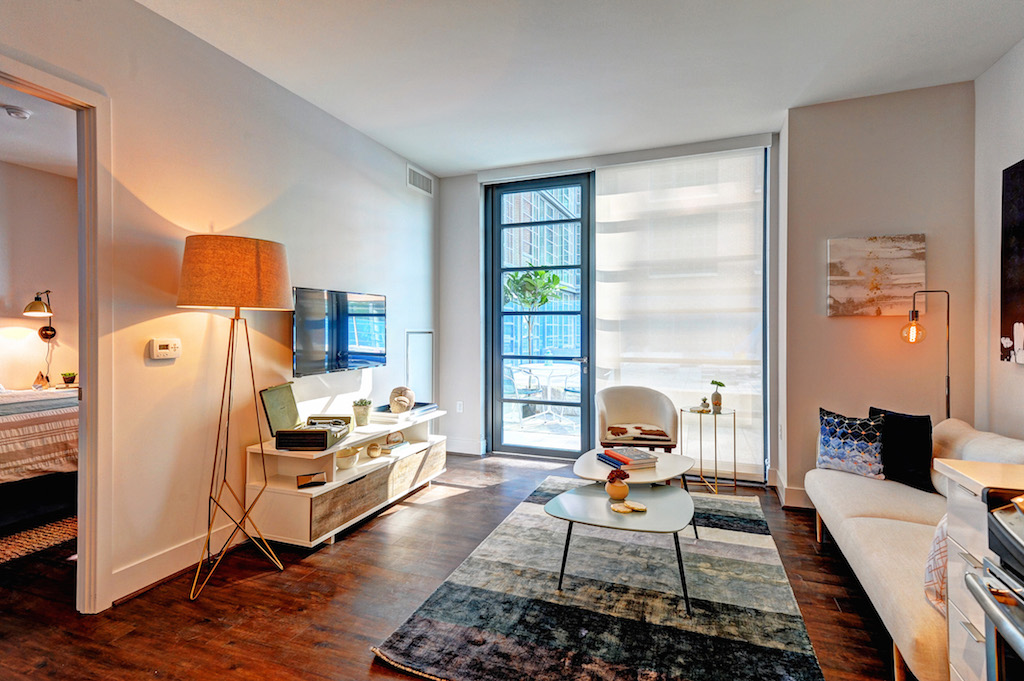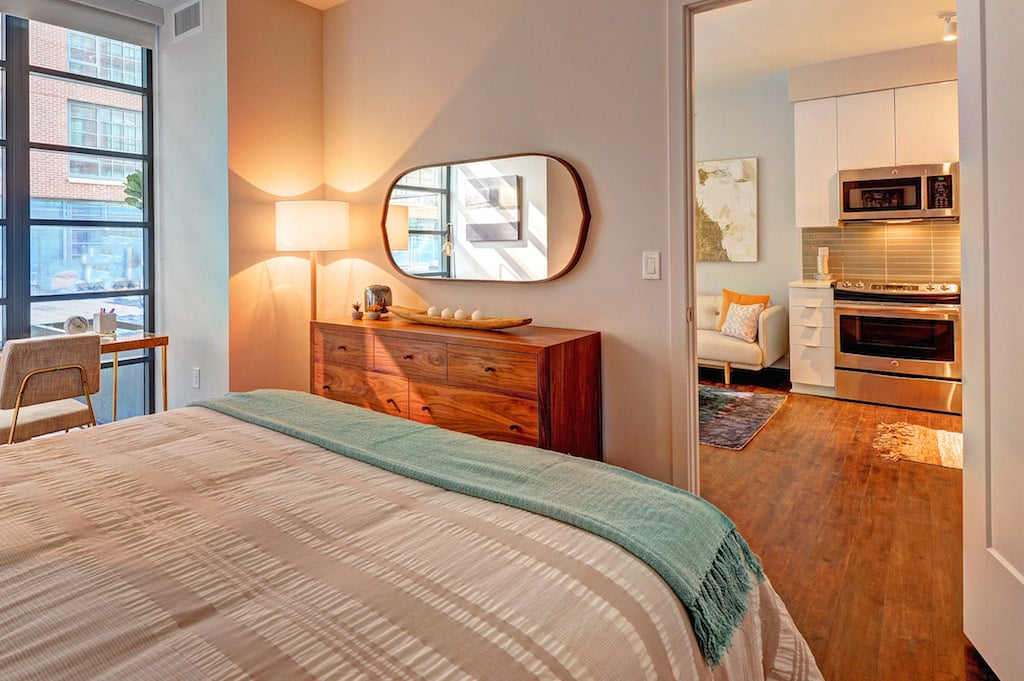 The amenities are far fewer at the Incanto, meaning the fee is much lower, at $450 a year. Once it's finished, the Incanto will have a gym with cardio and weight equipment, and an outdoor courtyard with fire pits and grills. In contrast to the super-social, party vibe of the Channel's communal spaces, this building was designed to cater to a lower-key renter who plans to enjoy the restaurants and entertainment available outside of the building. However, Incanto renters will have the option to buy memberships on a first-come, first-served basis to the Channel's pool and fitness center for $75 a month.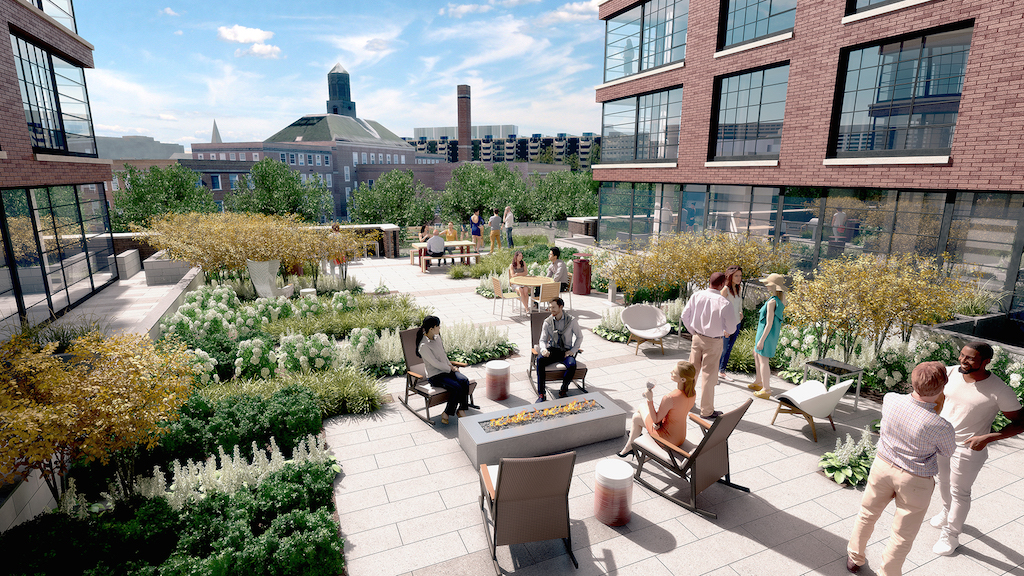 Though parts of both apartment buildings will still be under construction, move-ins on some floors of the Channel and the Incanto will begin in September. The buildings are slated to be completed in time for the Wharf's October 12th public debut.