When Marta Staudinger opened Latela along Northeast DC's Brookland Arts Walk in 2015, she didn't do much in the way of decorating the soaring, raw space. An artist with a background in museum curation, Staudinger envisioned it as a hybrid boutique/art studio/gallery/meditation room—in other words, not your run-of-the-mill shop with obvious spots for things like the cash register.
To figure out how to design and organize such a place properly, she first needed to see how people naturally interacted within it. Answers emerged as she produced exhibitions, hosted local artists, and held regular gatherings for meditation. She realized she needed a dedicated seating area for clients, shelving and surfaces to display merchandise, a space to make art and do office work, and a recognizable spot for ringing up sales. The whole atmosphere, furthermore, had to be warm and welcoming, with a "positive energy." She called on decorator Mariella Cruzado, a friend and art collector.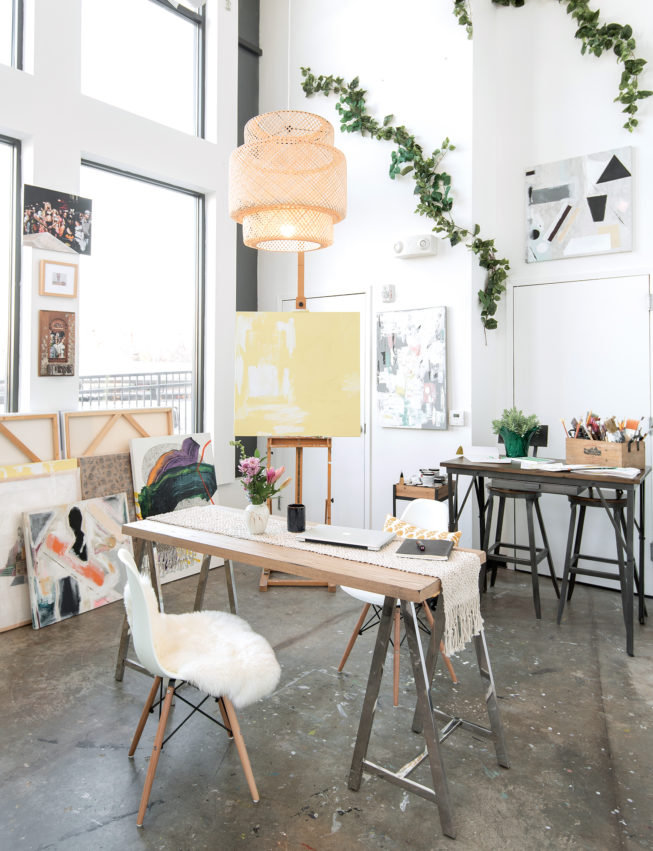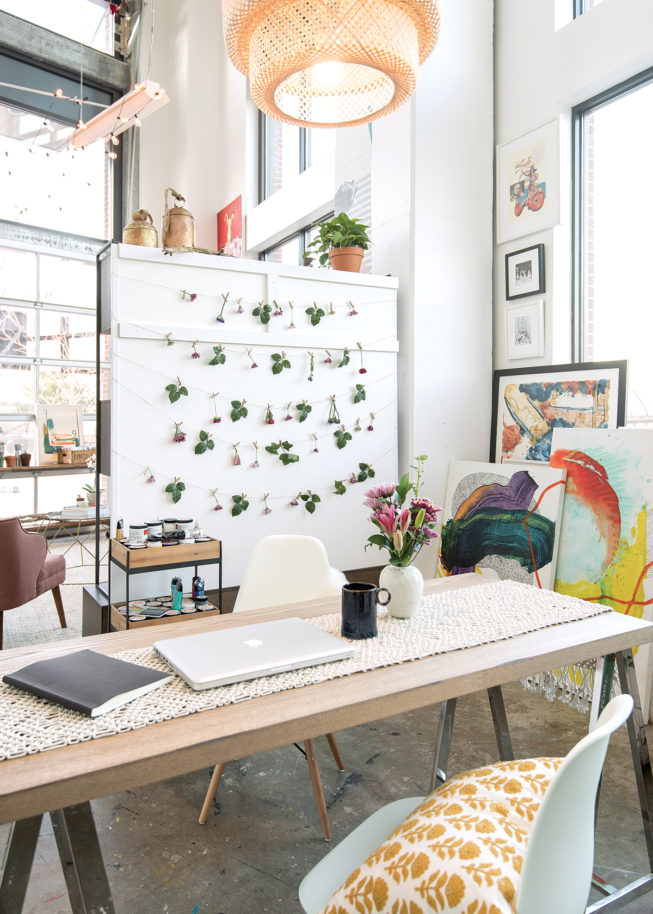 Cruzado started with furnishings that were light enough to be moved around easily. "The whole idea was to bring pieces that you could use to transform the space constantly," she says. A neutral color scheme with wood elements and white walls allow the colorful artwork to draw focus.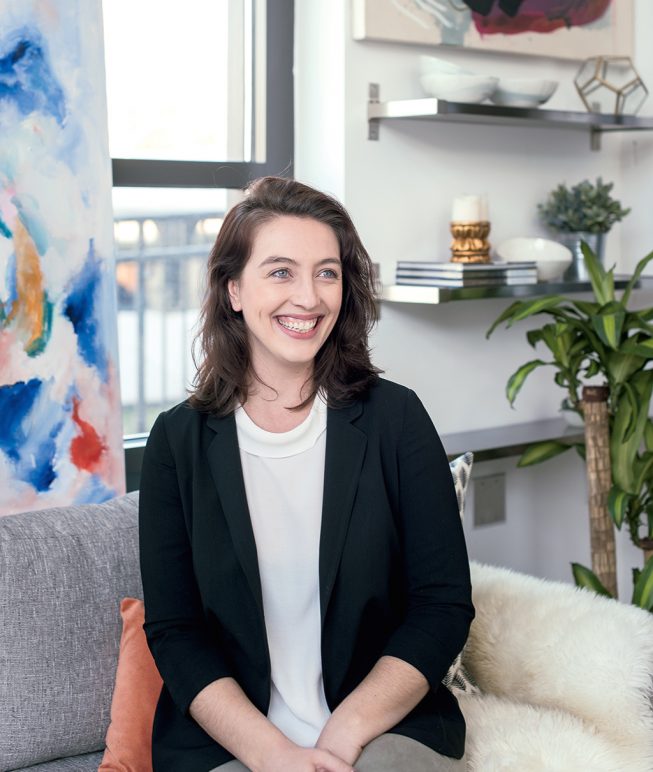 Next, Cruzado chose a shelving system to display smaller art pieces and other products for sale. It also clearly divides the large, open room into a seating/viewing area and a working studio. "Before, people didn't know where to go—there was art everywhere," the decorator says. Now a sofa invites admirers to take in the large gallery wall—whose works are perpetually changing—and a rug defines the space where visitors can lounge on the floor with oversize pillows during meditation workshops. The studio side of the gallery accommodates a desk for two, which can be swapped with a larger table for dinner events.
Cruzado's biggest challenge was the commercial lease's requirement that the fluorescent light fixtures stay. To divert attention from them and add whimsy, she hung a bamboo pendant light, twinkly string lights, and silk vines that "grow" up the walls. Combined, she says, "they make you forget about everything else that's hanging from the ceiling."
Two years into operating Latela, Staudinger says its interiors finally match her mission to provide a comfortable, happy place for artists, collectors, and students of meditation. "It actually looks bigger and feels bigger, having divided the space. We can all coexist in a way that didn't seem possible."