When it comes to an engagement shoot theme, some couples go fancy and formal, but for Ashley Briggs and Dan Hisey, their day was all about the little things they love—wandering the farmers market in downtown Silver Spring early on a Sunday, enjoying a cold pint of local craft beer, and snuggling up with their two adorable fur babies a Chihuahua/Jack Russel mix Ryelye and their cat, a chubby-cheeked tuxedo cat named Gonzo. Gonzo may not be totally leash trained as of yet, but the cat managed to keep his cool for a few shots during his parents' engagement shoot at Denizens Brewing Co. Images below courtesy of photographer Grace Gallagher.
Like B&G on Facebook | Follow B&G on Instagram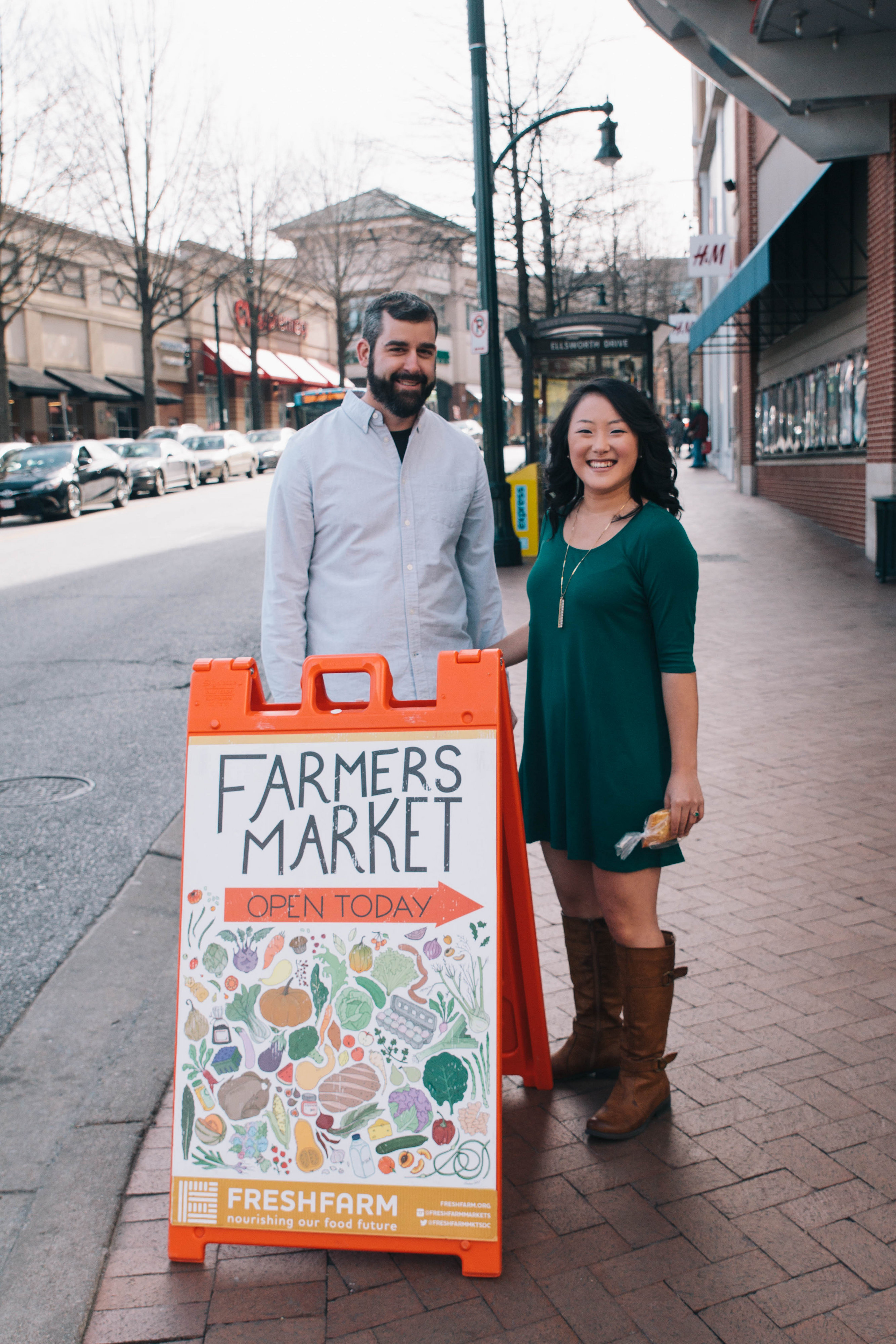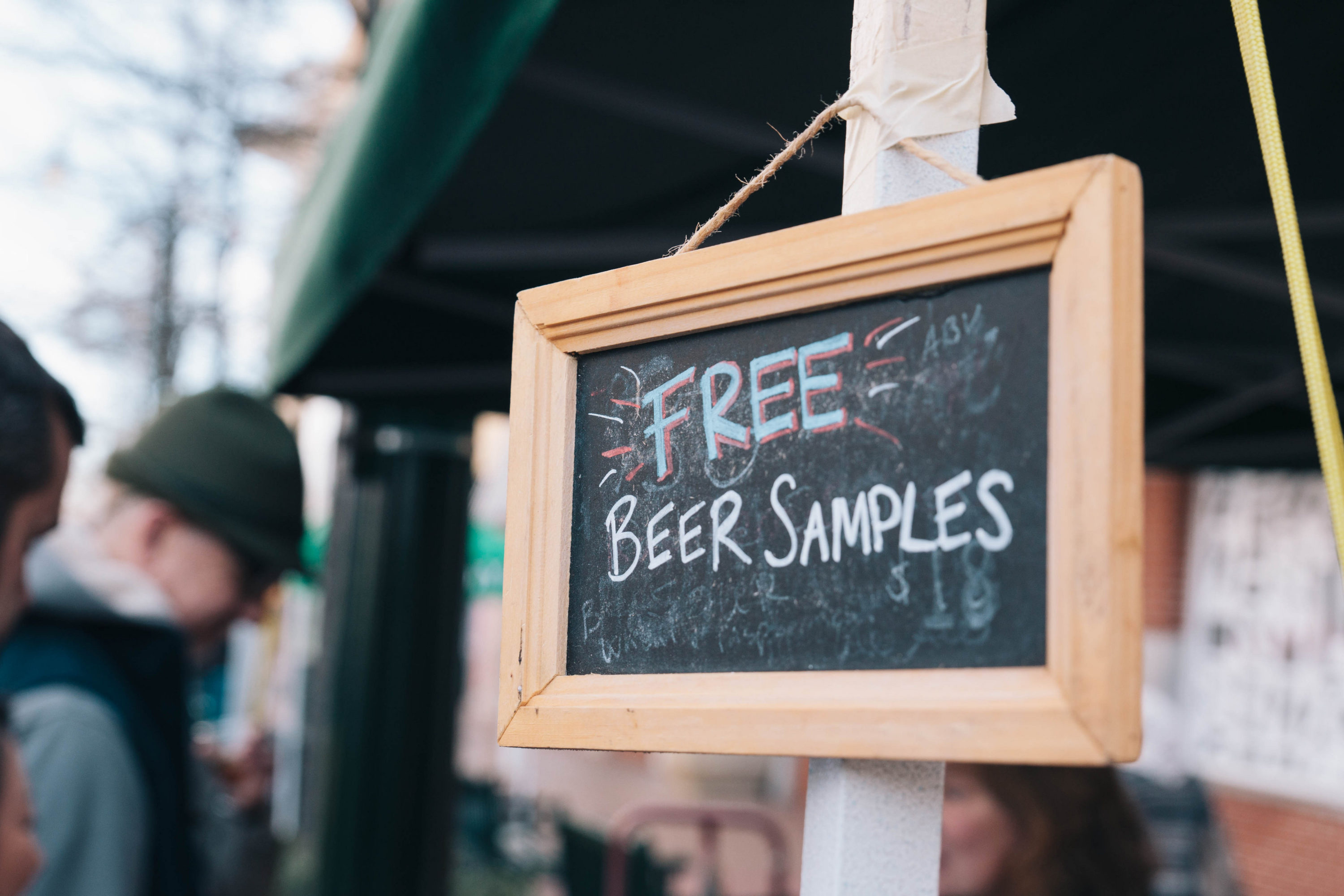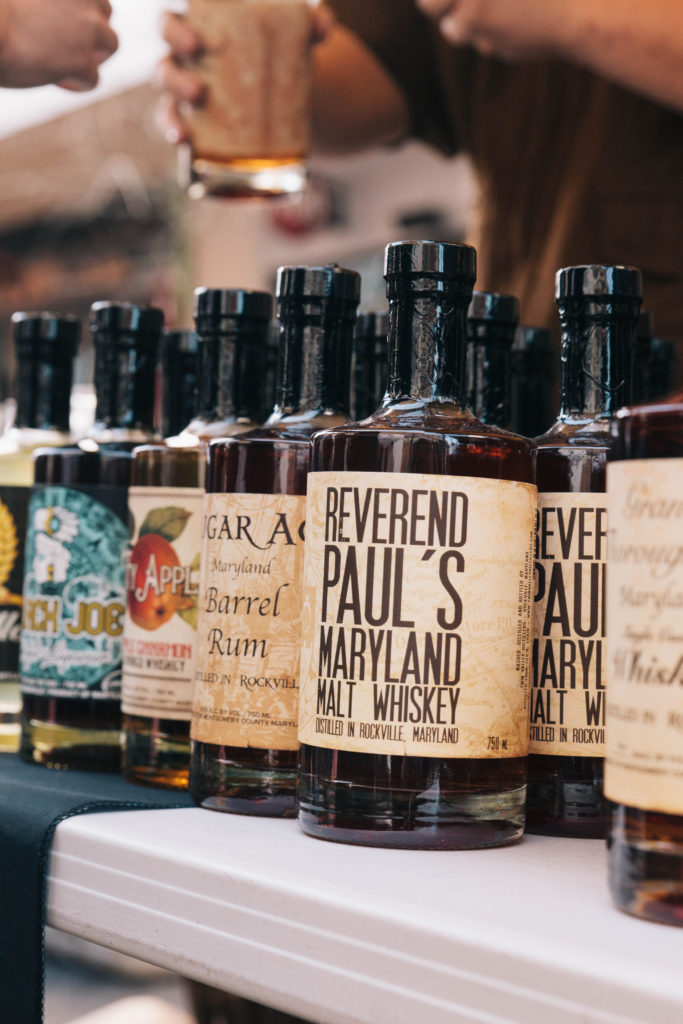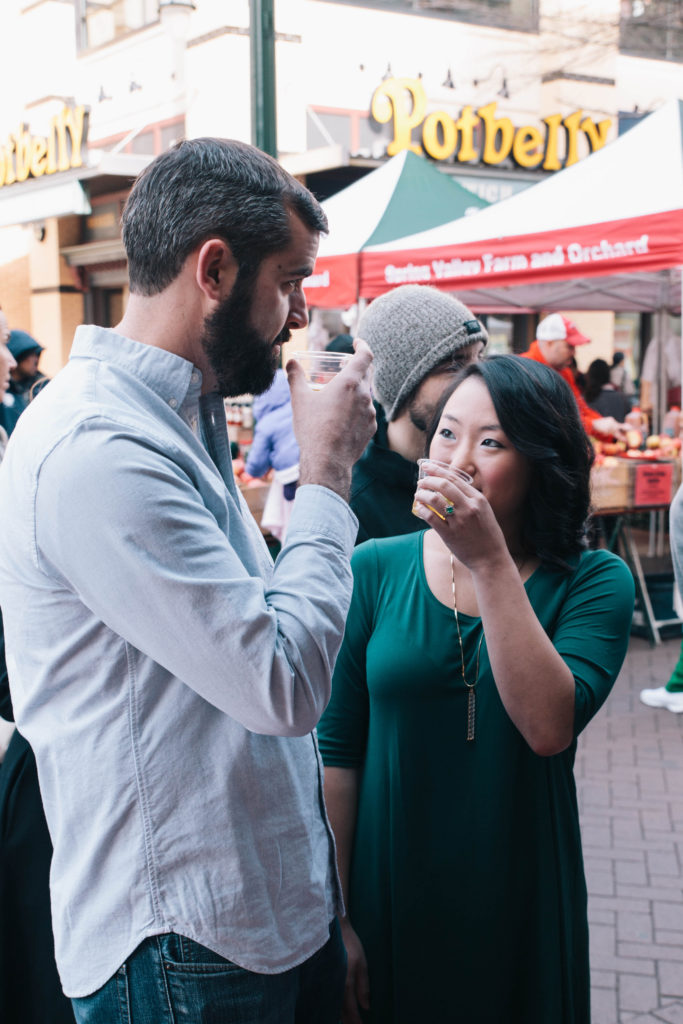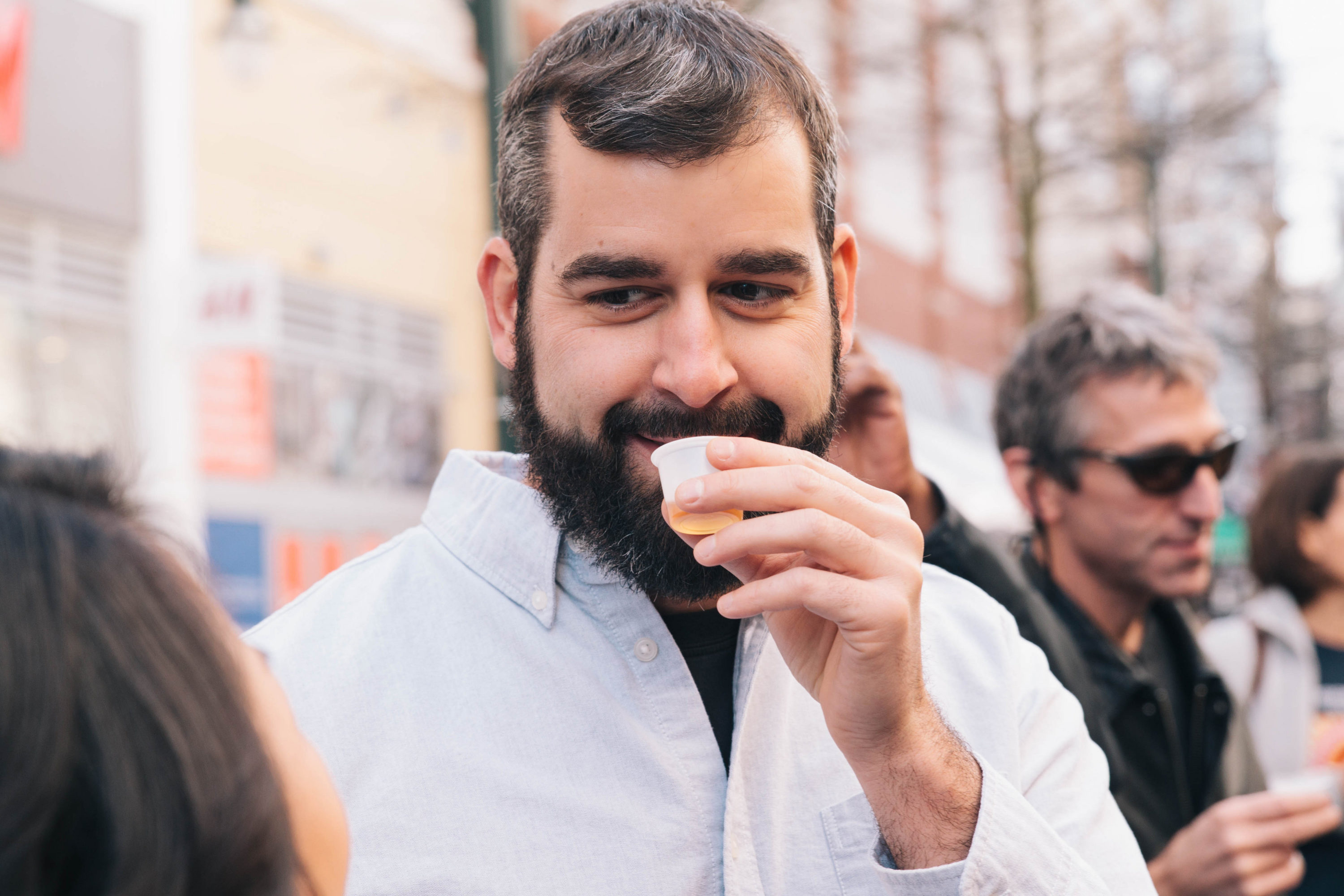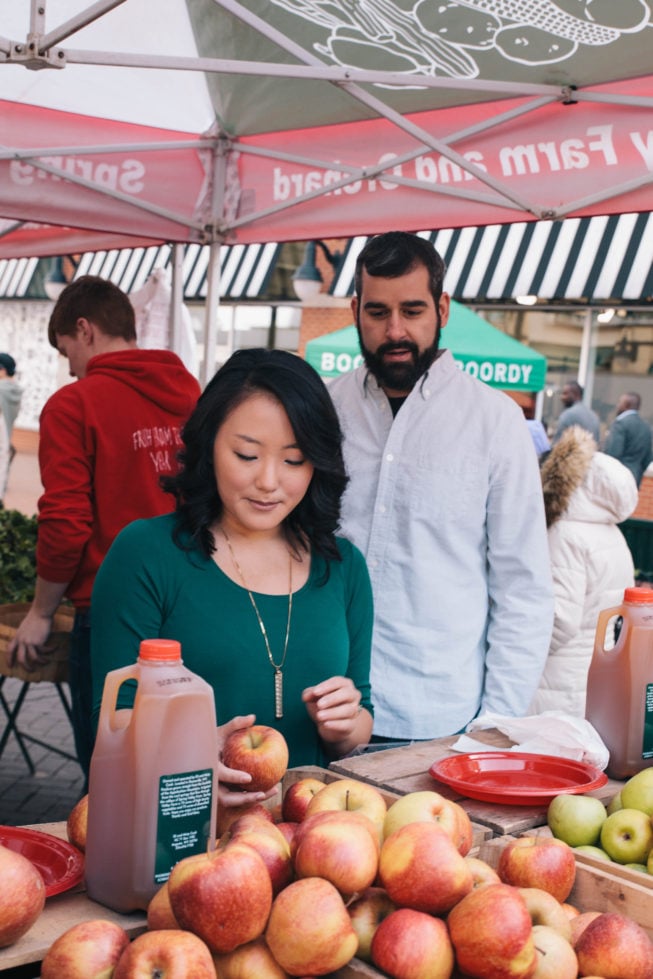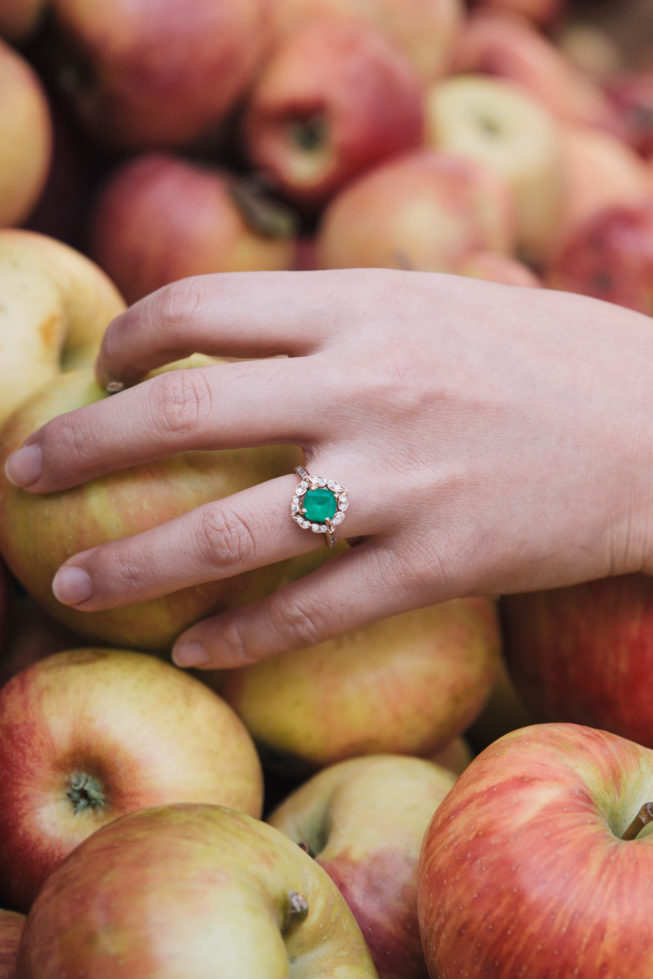 Ashley first met Dan, an environmental consultant, while they were playing on a recreational volleyball team together. While Ashley noticed Dan's quiet demeanor and ruggedly handsome looks, Dan noticed the cute competitive girl with some legitimate volleyball skills. Her laugh would echo across the court and Dan knew there was something special.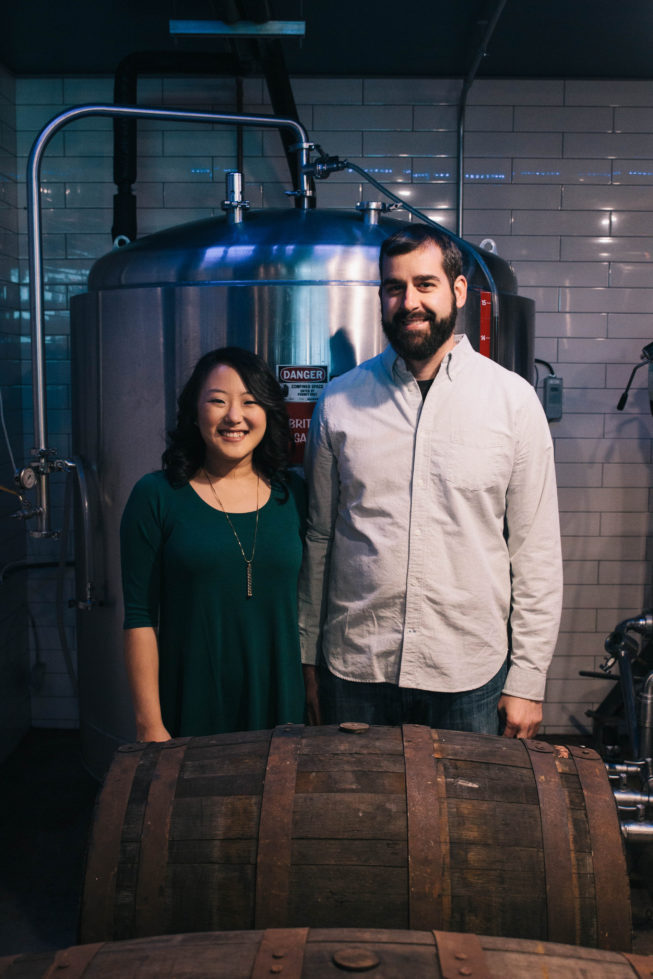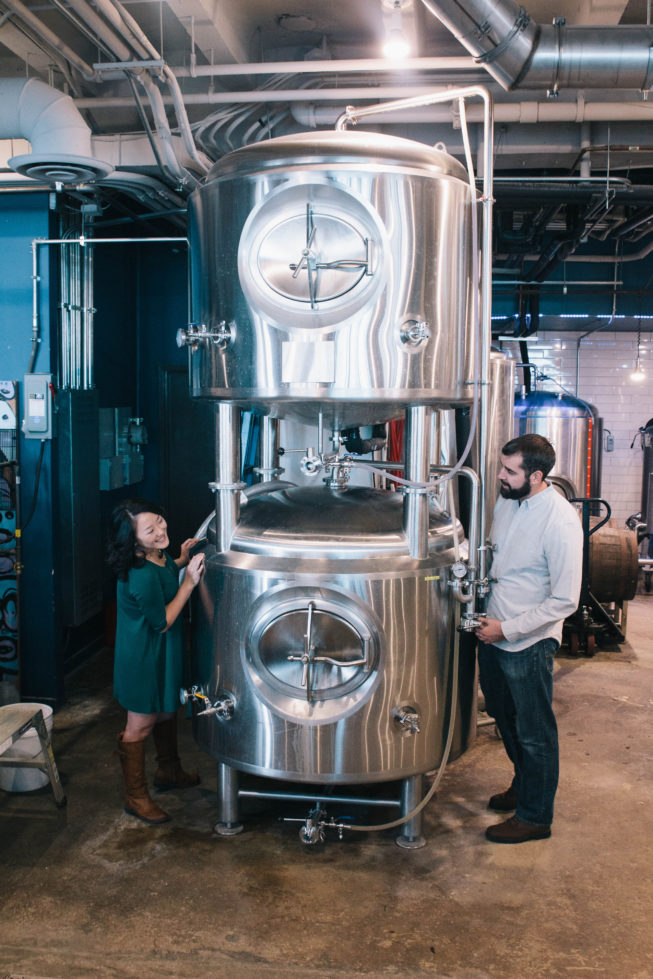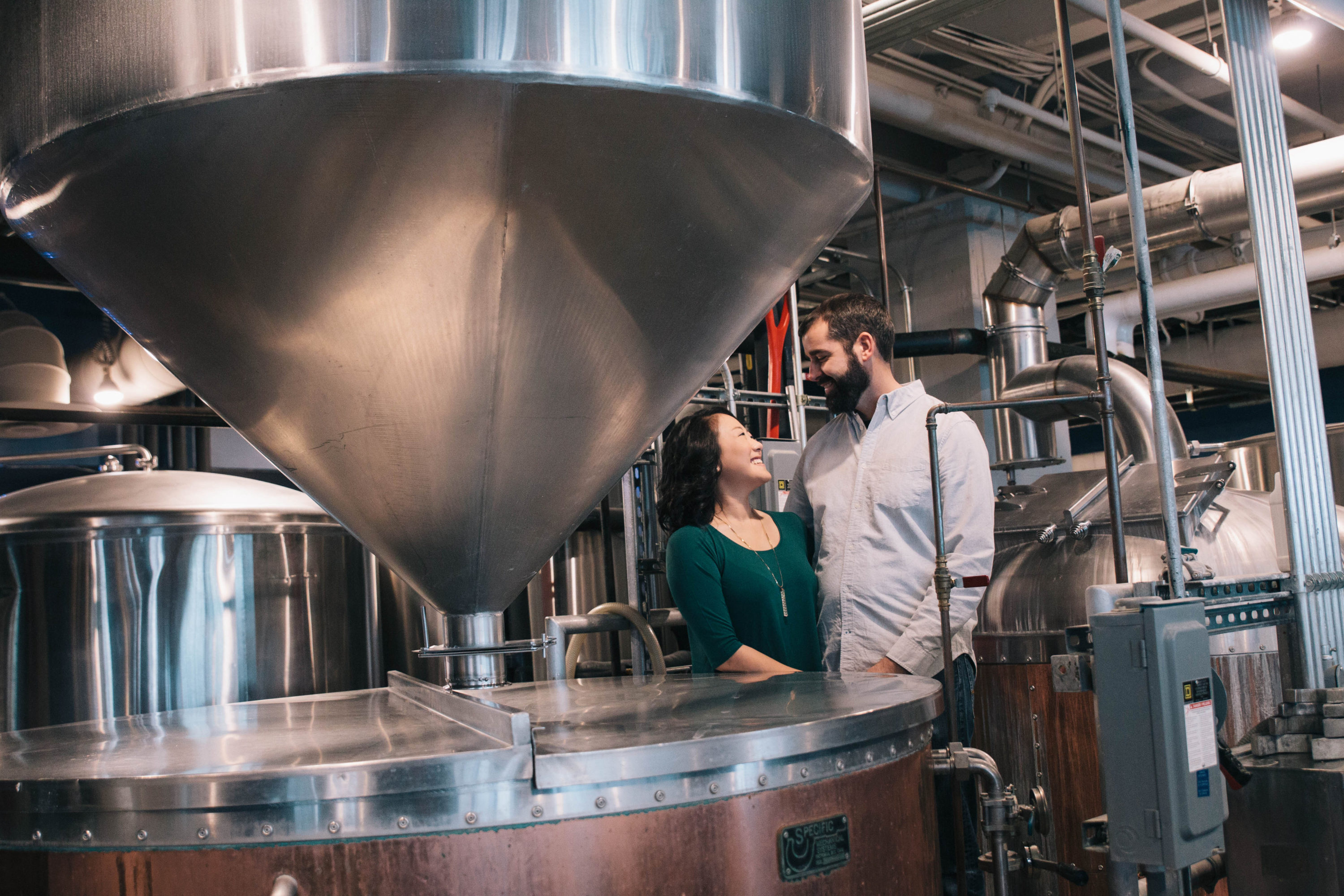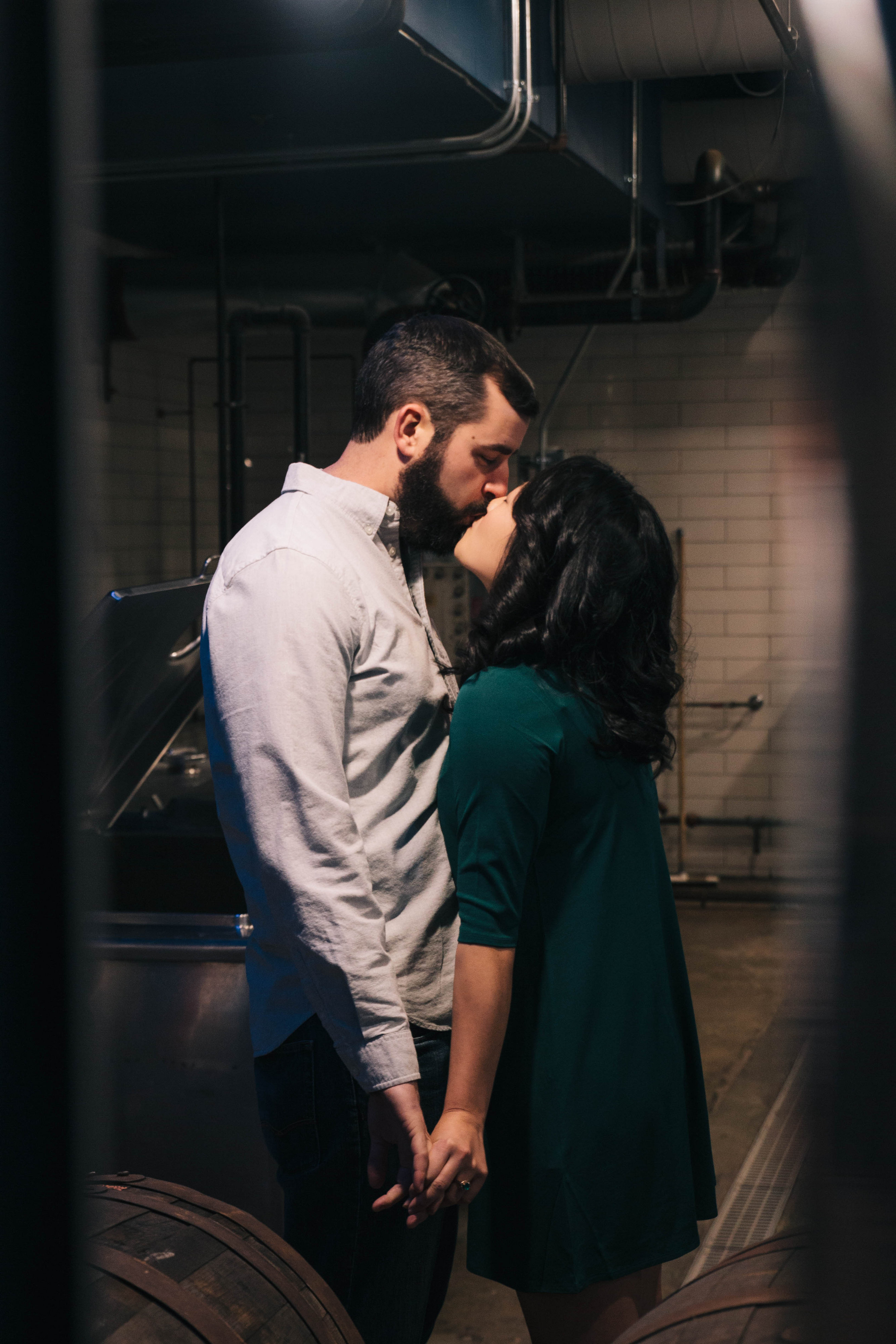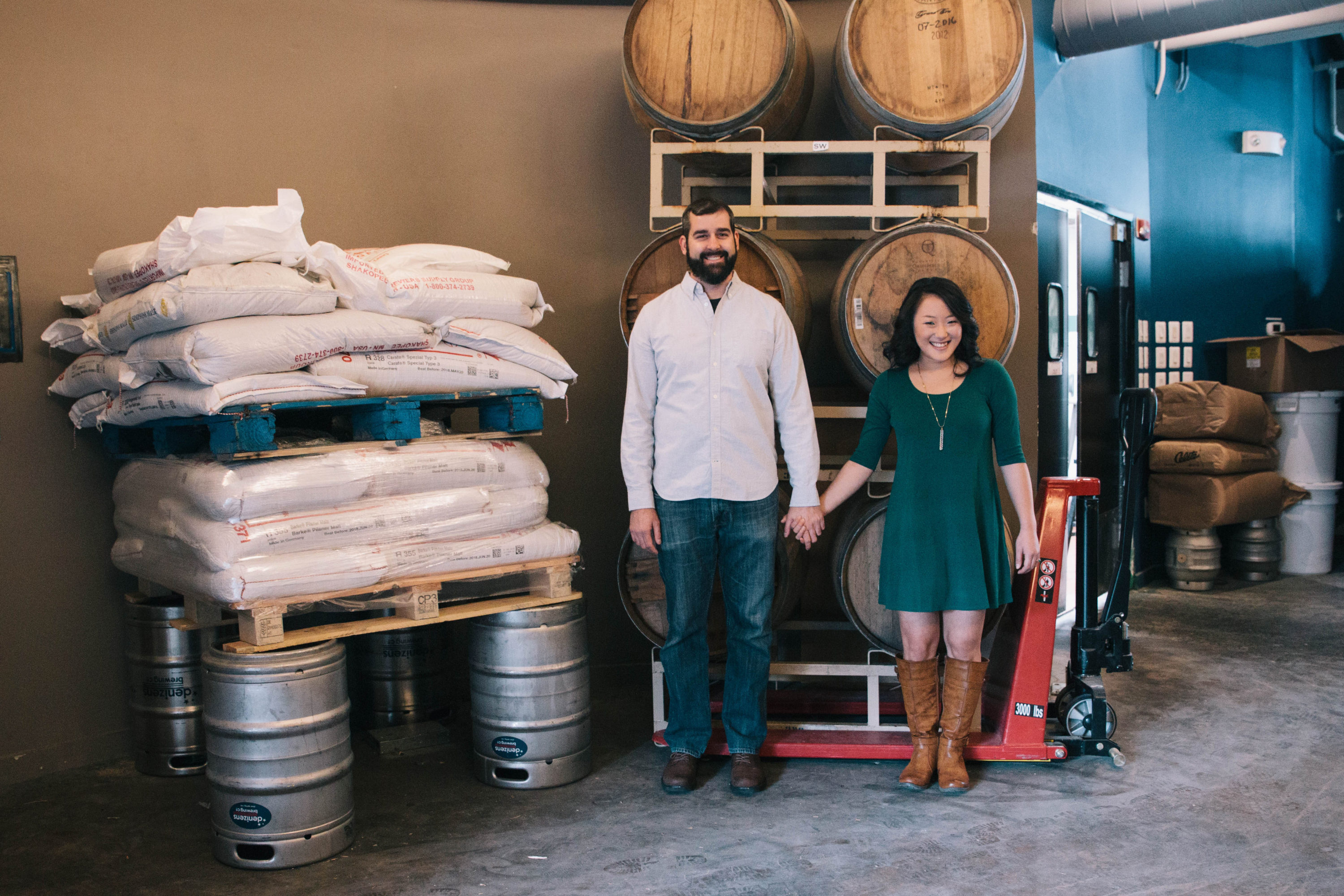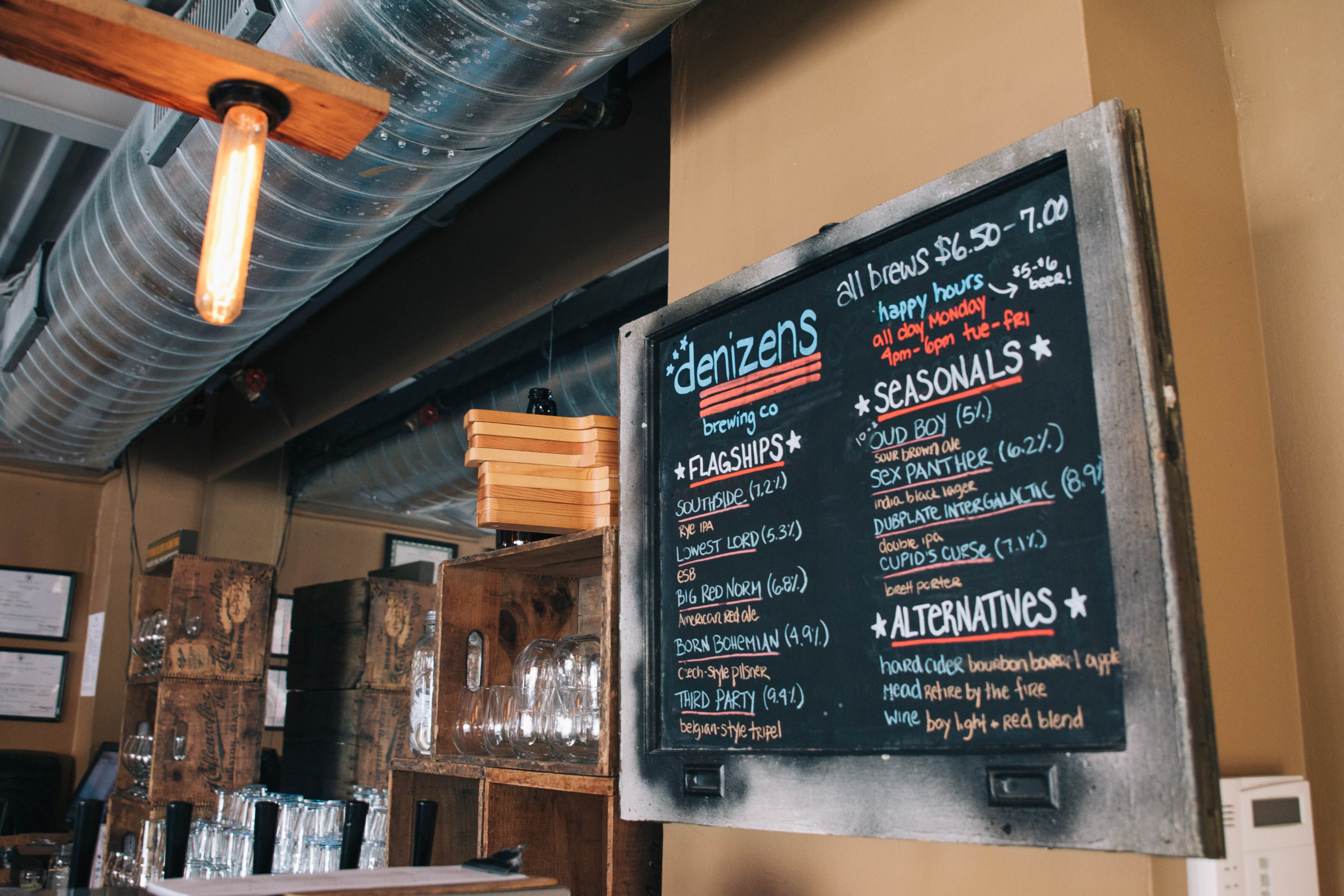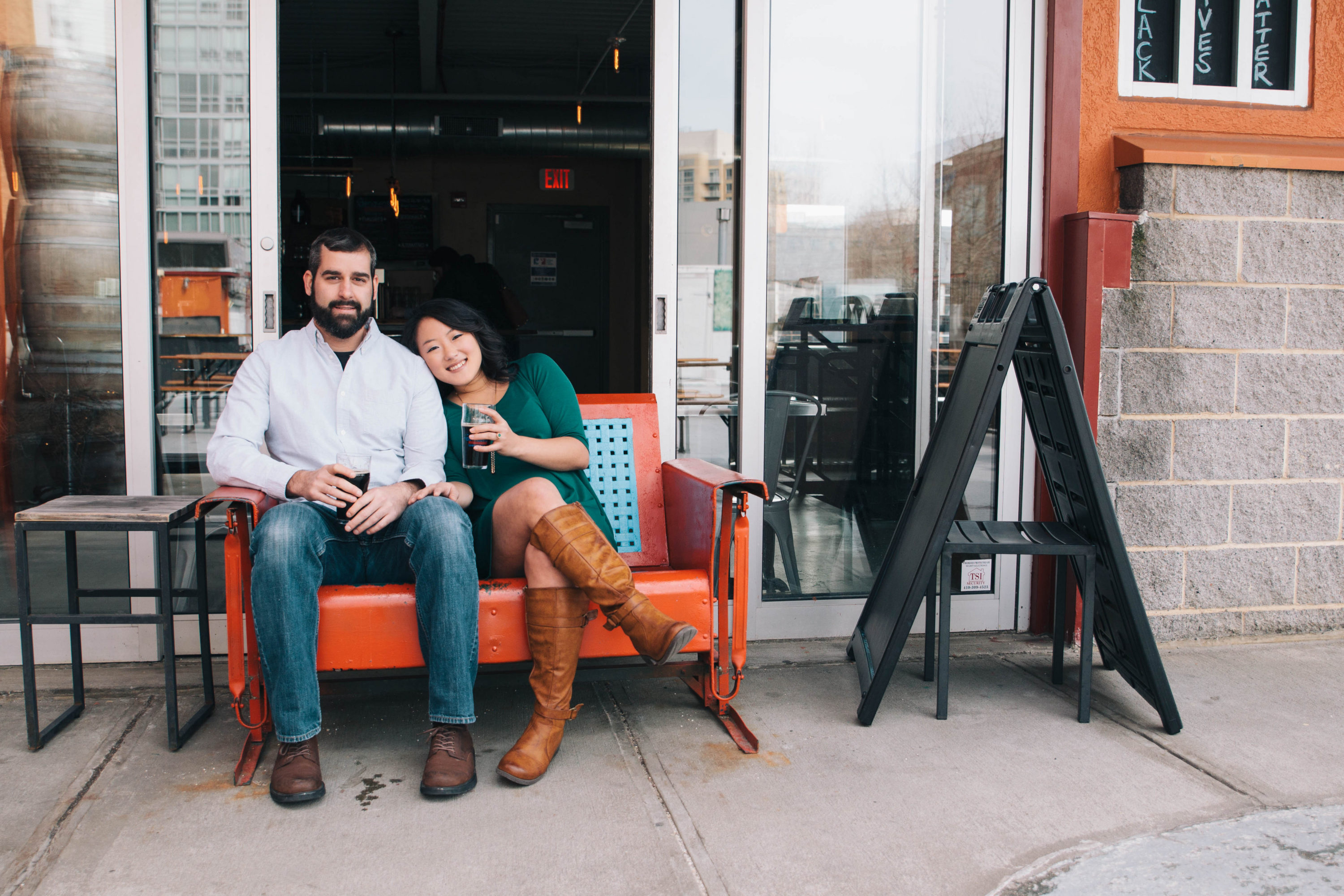 It wasn't long before they went out on a first date to Dogfish Head Alehouse, in Gaithersburg, Maryland where Dan first introduced Ashley to real craft beer. This would mark a theme in their relationship (Ashley, a full-time legal marketer, now works as a part-time brand ambassador for Washington's own DC Brau, and the couple are clearly enthusiastic about local beer).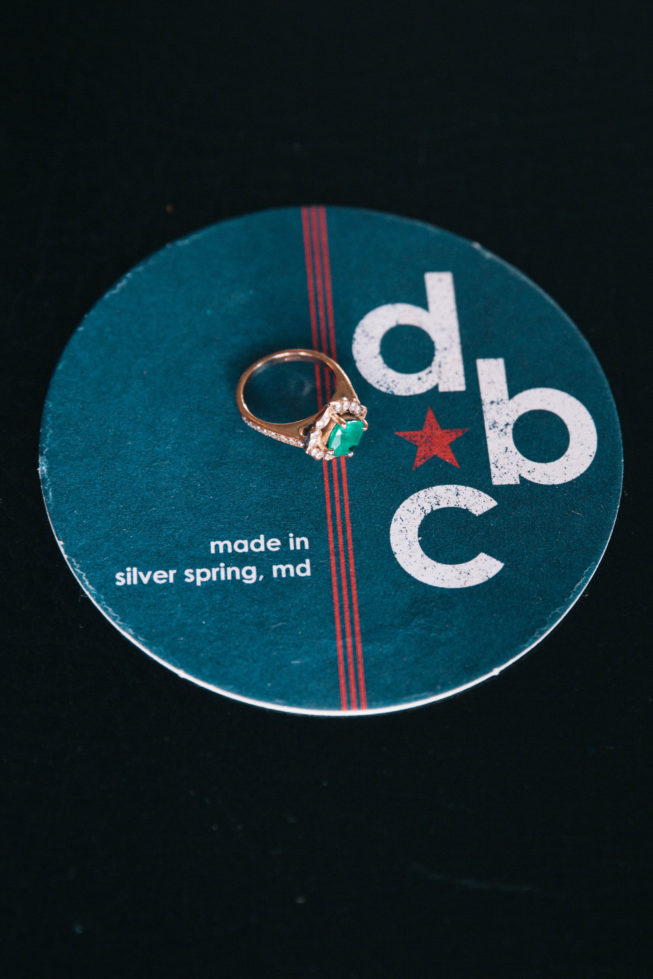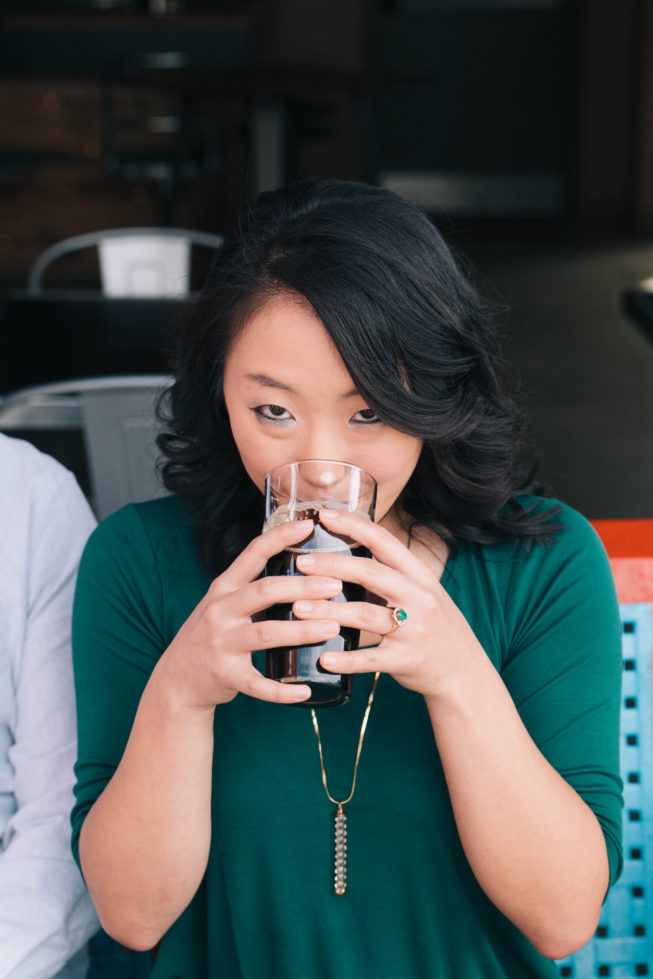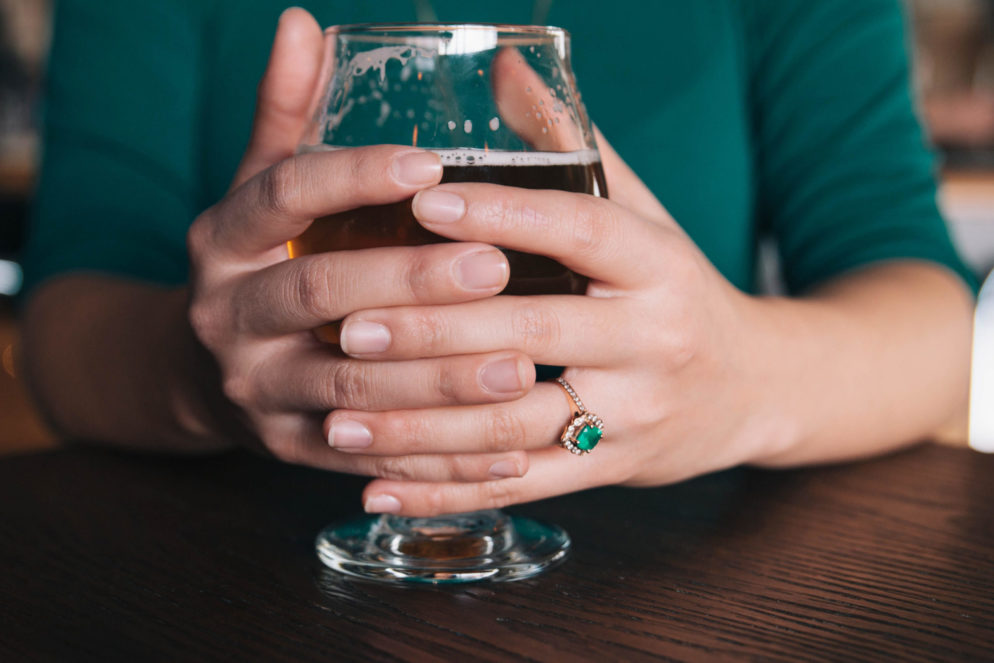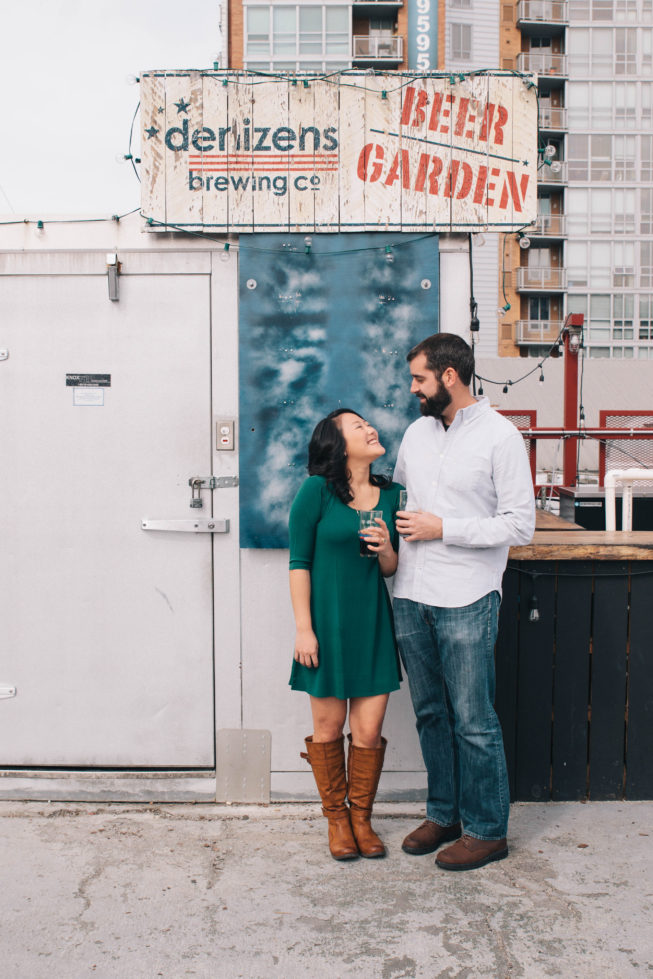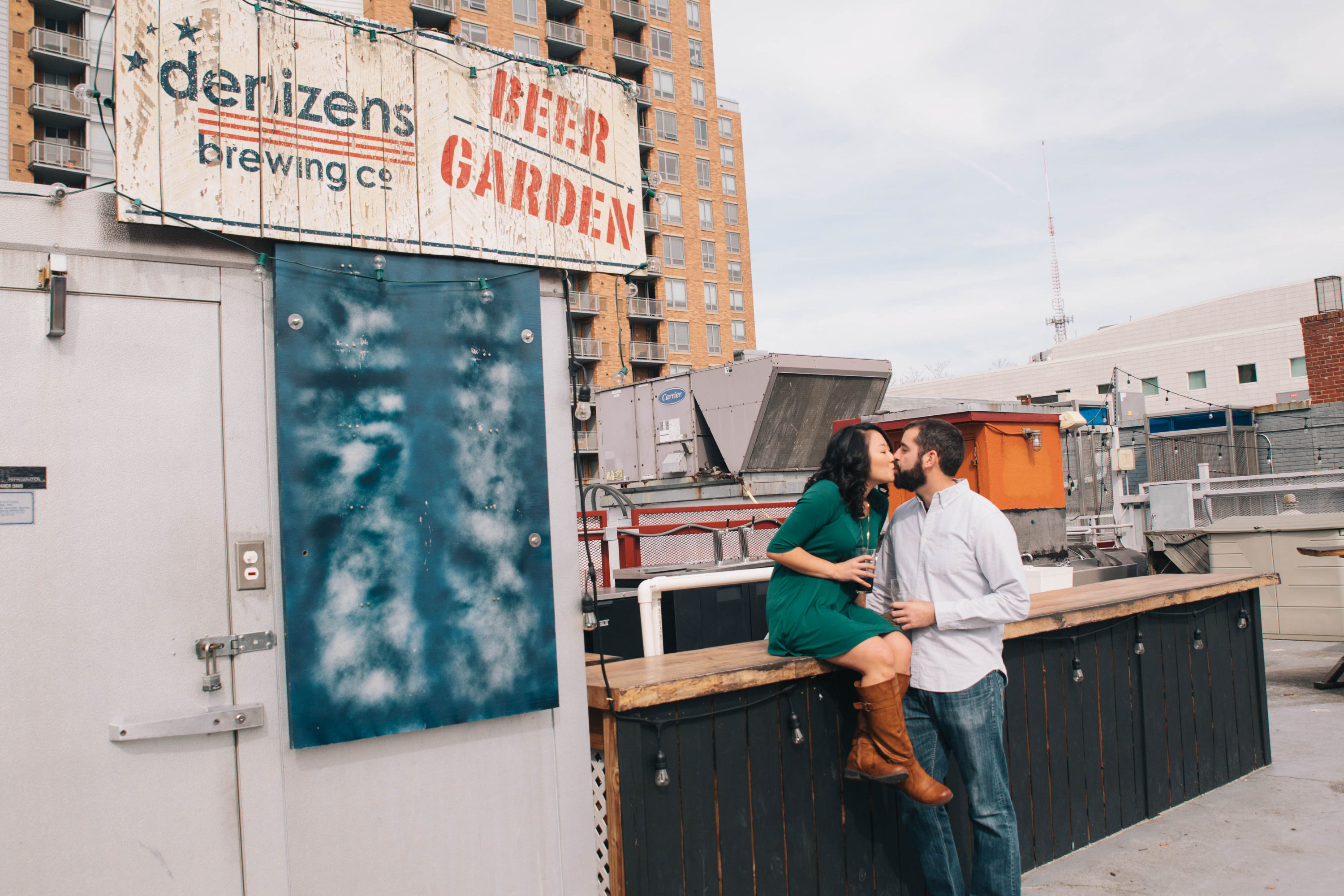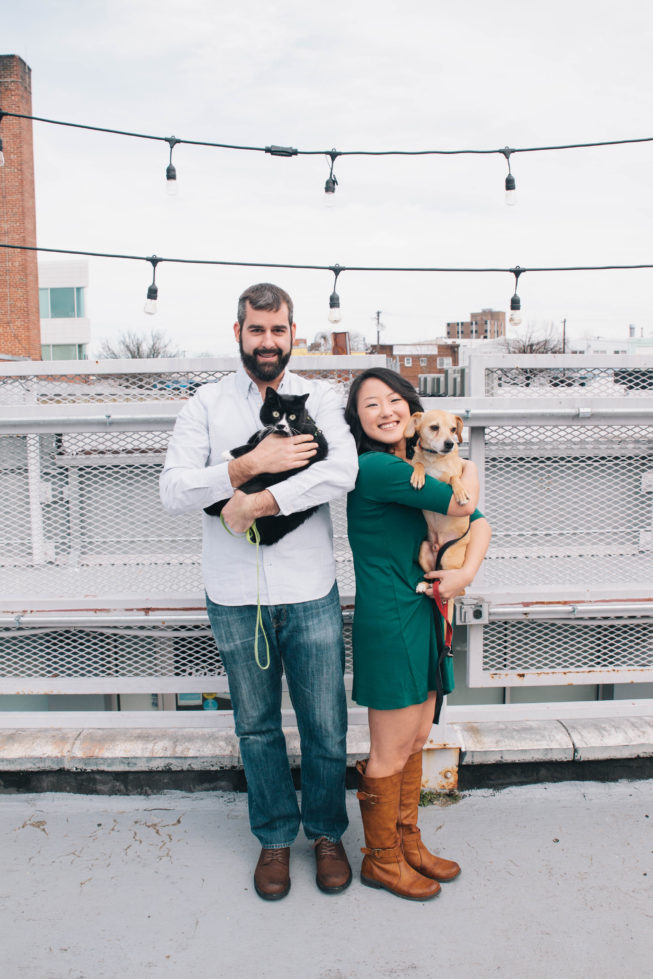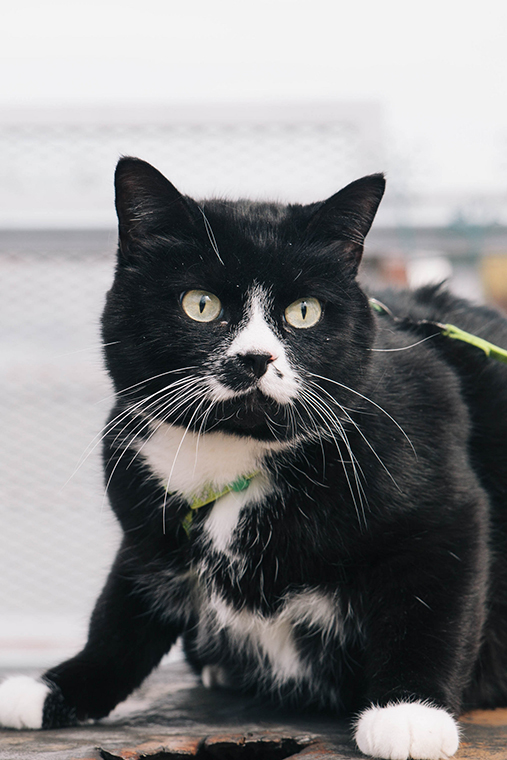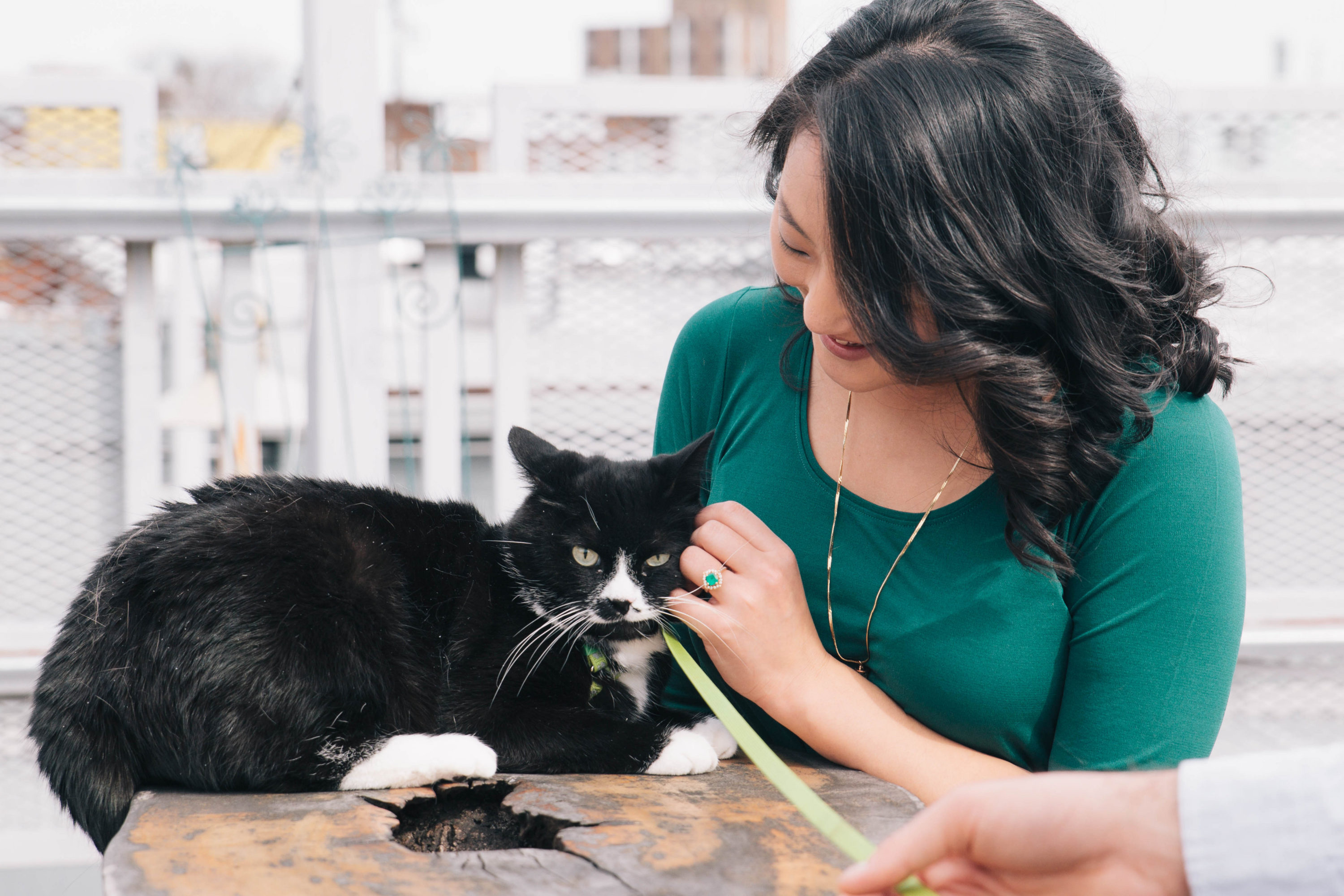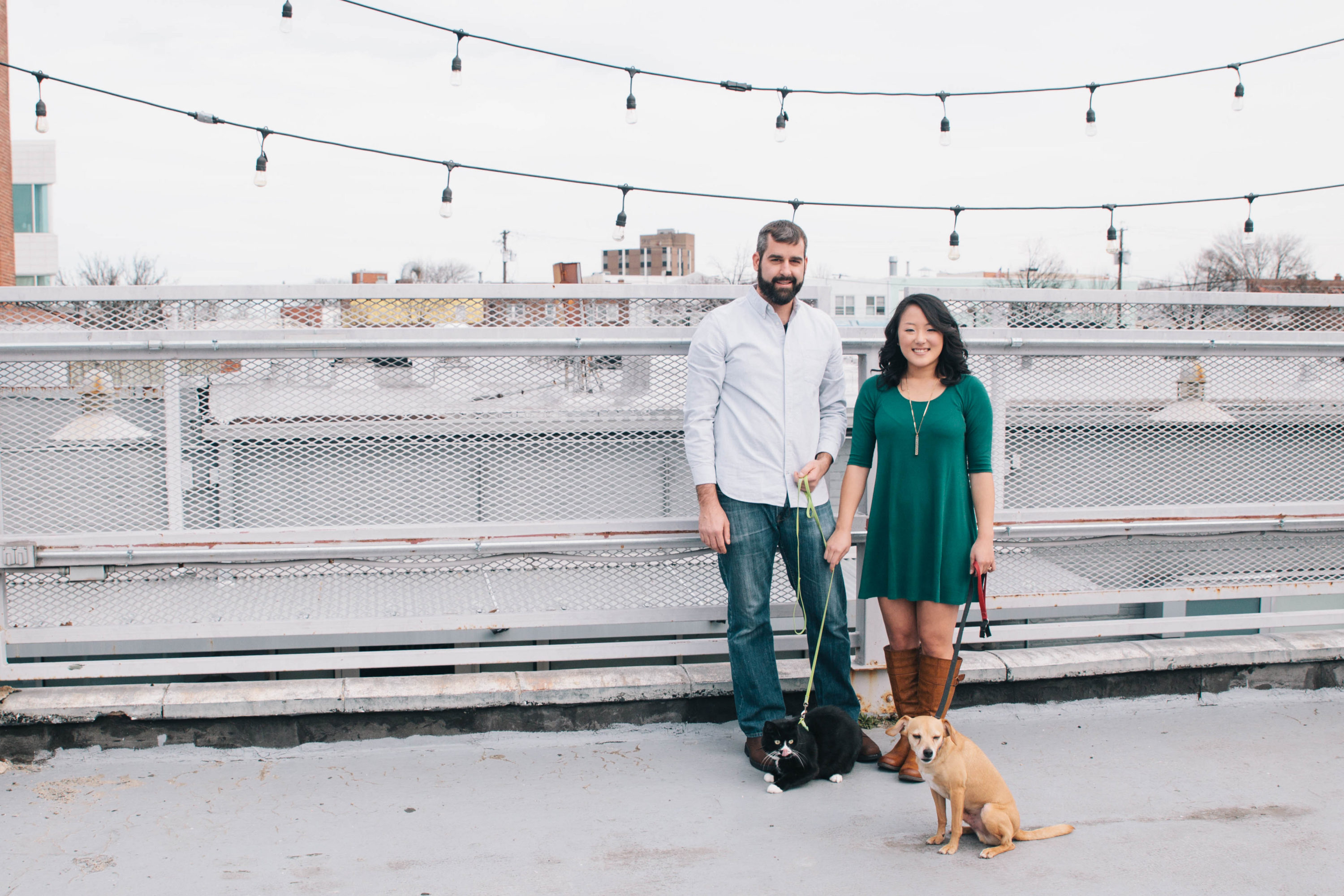 Five years after they began dating, Dan proposed at Piazza San Marco in Venice, Italy, during the couple's first trip abroad together. Given their shared love for a good pint, Dan and Ashley decided on an engagement shoot that would combine a few of their favorite things. The resulting shoot was casual, warm and filled with more than a few good brews (obviously).
Ashley and Dan wed this past September at New Germany State Park in Grantsville, Maryland.