Fill up on bourbon and bacon at Washington City Paper's fifth annual Bacon & Bourbon Whiskey Festival on Thursday, October 12 from 6 to 9:30 PM. Attendees can sample over 30 whiskeys, indulge in unlimited bacon tastings, watch whole-hog butchery, and enjoy live bluegrass music. The event is taking place at the Showroom on 14th Street, and tickets are $55 for regular admission and $110 for VIP admission.
In celebration of the Italian wine harvest season, chef Nicholas Stefanelli of Masseria is hosting his second annual Harvest Dinner. The dinner takes place on Thursday and includes a five-course menu with pairings from Palm Bay Imports. Some of the dishes on the menu include Sardinian wheat porridge, smoked wild pheasant with squash, and roasted pears with panpepato gelato. The folks from Addy Bassin's MacArthur Beverages will be in attendance if guests wish to purchase the wine showcased at the dinner. The dinner starts at 7 PM, and tickets are $495 per person.
Head to the Ritz-Carlton in Tyson's Corner this weekend for a special pop-up: Rumi the Art of Persian Cuisine. The five-course tasting menu showcases Persian fare, including saffron-marinated chicken kabob with barberry rice, lemon-thyme glazed sea bass with butter sauce, and baklava Persian pistachio. Guests can attend on Friday and Saturday (and again on November 3 and 4), with seatings beginning at 6:30 PM and 9:30 PM. Reservations are required, and tickets are $85 per person.
Dine out on Friday to support World Central Kitchen's 4th annual World Food Day. The non-profit, helmed by José Andrés, will receive ten percent of proceeds from more than 150 participating restaurants nationwide for its efforts in Puerto Rico and elsewhere. All of Andrés's restaurants are, of course, participating alongside Participating chefs include Richard Sandoval, Daniel Boulud, and many others.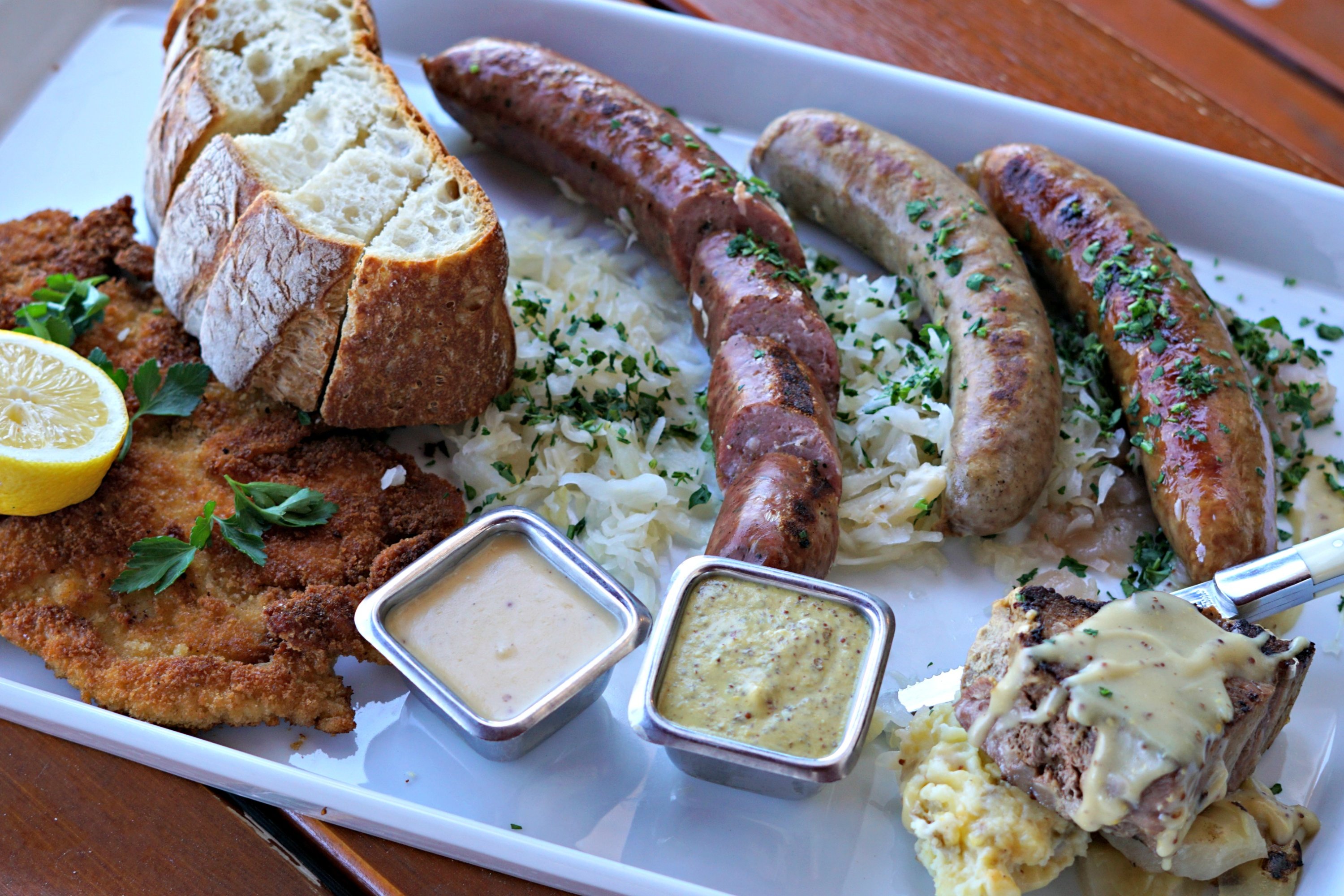 Oktoberfest season isn't over yet, and you can catch the tail end of it at Owen's Ordinary this Sunday from noon to 6 PM. The costume-friendly event includes foreign and local German-inspired brews such as Bluejacket for the Company, Hysteria Yellow Sudmarine, Weissenohe Monchskeller, and more (available in tastes, full glasses, or largep-format mug pours). Drinkers can pad the stomach with Red Apron meats and sausages like bratwurst, kielbasa, and half-smokes. Also in attendance: a live Oompah band.
Heading into the week…
Join celebrated local chefs on Monday, October 16 for a six-course fundraiser, After the Storm, benefiting hurricane victims in the US Virgin Islands. Host chef Irvin Van Oordt of Tiger Fork is joined by Johnny Spero of Reverie, Russel Smith of the Source, Michael Abt of the Le Diplomate, and Carlos Delgado of China Chilcano. The menu includes cocktail pairings by Ian Fletcher, Tiger Fork's lead bartender, and wine pairings by Sebastian Zutant. Guests can dine at 6 PM or 8 PM and tickets are $150 per person. All proceeds from the event benefit the 21 US Virgin Island Relief Fund.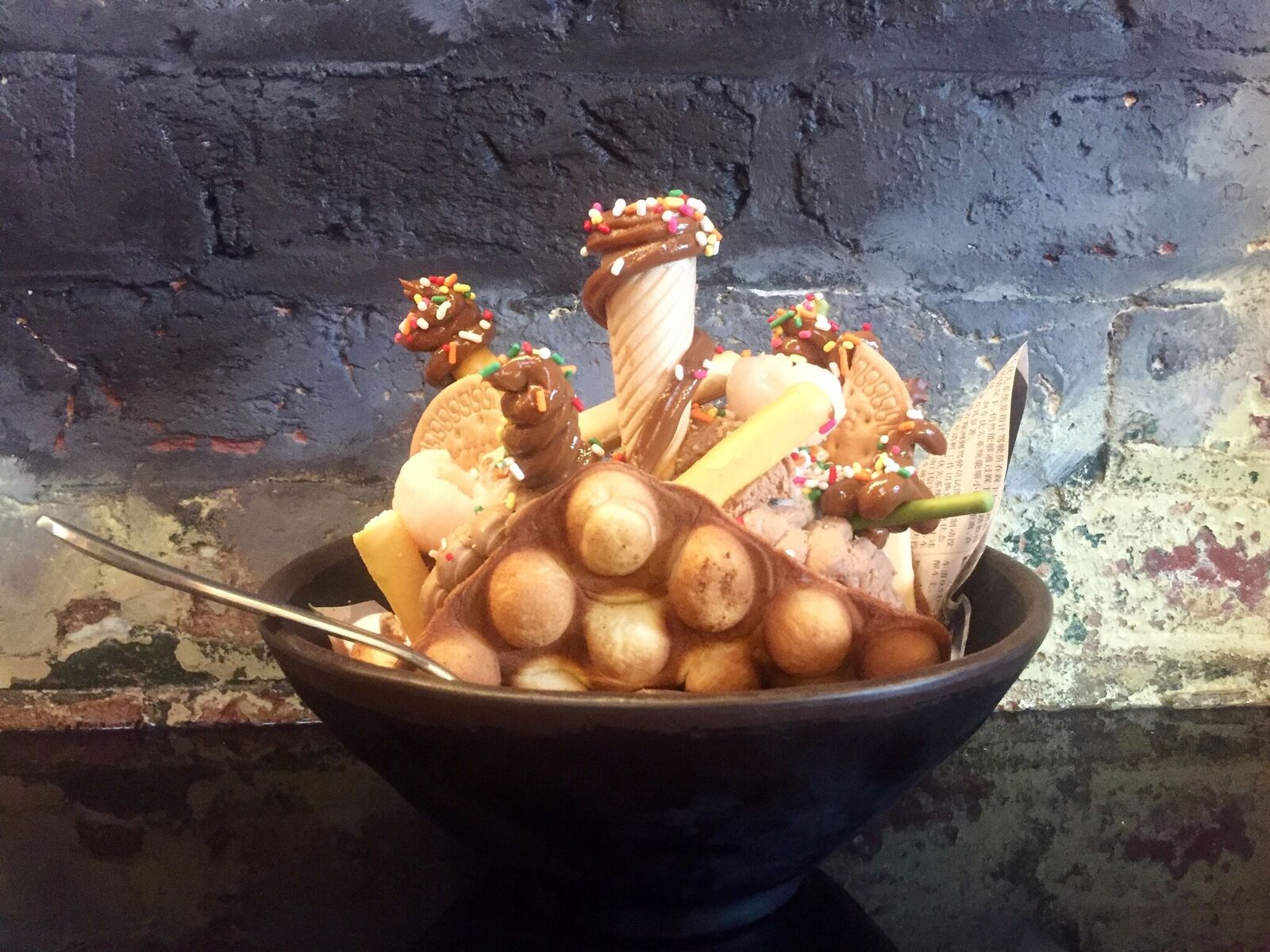 Richie Brandenburg, director of culinary strategy at Union Market, Washington Post food writer Tim Carman, and others are joining forces for an evening of tastings and a roundtable discussion centered around the evolution of food markets. Attendees can taste traditional recipes from Madrid and sample Spanish wines. The event, sponsored by Eat, Spain, Up! is scheduled for Monday, October 16 at 6:45 PM and tickets are $15.
Taylor Gourmet and Erik Bruner-Yang of Maketto have teamed up to raise money and awareness for Fight for Children, an organization that works to ensure quality early childhood education in DC. For all of next week (October 16 to October 22), Taylor Gourmet will offer "The Champ," a limited edition hoagie, in all of its locations. The shaking beef hoagie is stuffed with beef ribeye, maggi aioli, and pickled cucumbers.
Feast at a Franco Serra Wine Dinner at Graffiato on Wednesday, October 18. Chef Elliot Drew will offer a five-course spread of Italian plates, such as tuna tartare with boquerones aioli, hanger steak served with sweet potato-fresno puree, and apple tart served with brown butter gelato. All are paired with Franco Serra wines. Tickets are $85 per person, and dinner runs from 6:30 to 9:30 PM.