Declaration and DC Brau are joining forces this Thursday, October 19 for a fall beer dinner. The event (7 to 10 PM) features a four-course menu from head chef Demetrio Zavala and beer pairings of course. Dishes include local fall greens, pastrami-rubbed dry-aged beef, and poached Alaskan halibut. Both the chef and a representative from DC Brau will be on site to discuss the pairings, and the history of the brewery. Tickets are $40, $5 of which benefit Martha's Table.
Pop champagne with chef Robert Wiedmaier at three of his establishments on Friday in honor of National Champagne Day. Dine at Marcel's, Brasserie Beck, or Siren for special dishes designed for Champagne pairings. Marcel's goes all-out with a $250 meal paired with Dom Perignon from sommelier Moez Ben Achour. Diners at Brasserie Beck can enjoy wild mushroom tarts, pan seared steelhead trout, and brie de meaux, all paired with selections of Veuve Clicquot ($130 per person). Lastly, Siren serves a tasting trio of whaleback oysters, tuna crudo, and yellowtail crudo, all paired with glasses of Moet and Chandon ($55 per person).
It's fall, but Osteria Morini is taking advantage of the warm weather to preview their new Italian snack stand by the water before it opens next year. Morini Piccolo will serve a preview menu of fried gnocchi, fresh-baked focaccia paninis, and gelato ice cream sandwiches on Friday (4 to 9 PM)and Saturday (noon to 9 PM) before opening next year.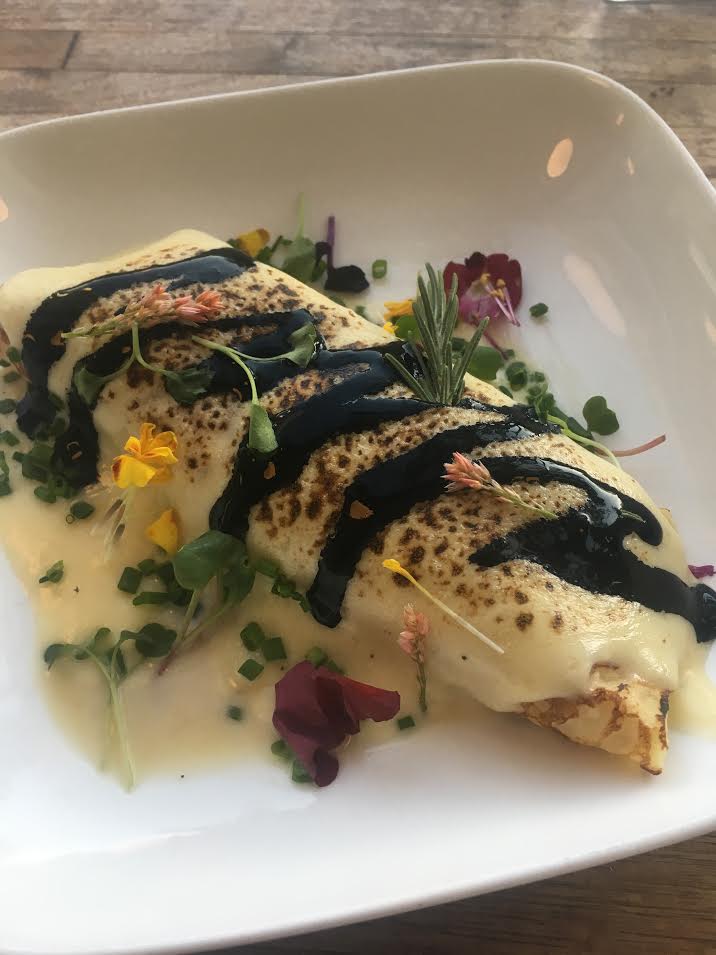 Spend your Saturday like a Scotsman at the 3rd Annual DC Scotch Walk in Dupont Circle and Logan Circle. Check-in is from noon to 3 PM at Buffalo Billiards (expect to see bagpipers), and the event runs until 9 PM. Tickets are priced at $55 and include all tastings.   
Head to the 5th annual Georgetown Shuck It! Beer and Oyster Festival at Tony & Joe's for an afternoon of locally-brewed beers, wines, and freshly shucked (and grilled) oysters. Hosted on Saturday from 1 to 5 PM, guests can feast on whole roast porchetta and steamships of beef and listen to the live tunes of band Jumpin' Jupiter. Early bird tickets are $65 and regular price tickets are $75.
Heading into the week…
Learn about the relationship between bats and agave spirits at Espita Mezcaleria's Batty Hour on Monday, October 23. Guests can enjoy tequila tastings of Tequila Ocho and Siembra spirits and a welcome cocktail from Espita Mezcaleria. Representatives from the Tequila Interchange Project and Bat Conservation International will be in attendance to lead the discussion. The event runs from 5 to 7 PM and tickets are $15. Seating is limited, so be sure to make a reservation ahead of time.
Grab a five-course dinner at Joselito Casa de Comidas with winemaker Isaac Fernandez and Grapes of Spain on Wednesday, October 25. The event starts with a cava reception and hors d'oeuvres, and is followed by a menu from executive chef David Sierra. Courses include couscous salad, duck confit with raspberry sauce, and codfish stuffed crepe with squid ink. Isaac Fernandez will provide pairings. The event runs from 6:30 to 9:30 PM and tickets are $120 per person (inclusive of tax and tip).