High school sweethearts Amanda Sullivan and Russell Tischler are devoted to their DC sports teams, so when it came time to pick a wedding theme, the choice was easy. Their elegant Eastern Shore celebration was rife with fun athletic details like custom bobbleheads and foam fingers.
But the biggest surprise came when Amanda played a video of some of DC's most prominent sports figures wishing the couple congratulations on their nuptials. The video includes more than twenty players from the Redskins, Capitals, Nationals, and Maryland Terrapins—as well as coaches and radio personalities—wishing the couple the best of luck. Images and video below, with photography by Kate Headley.
Follow B&G on Instagram | Like B&G on Facebook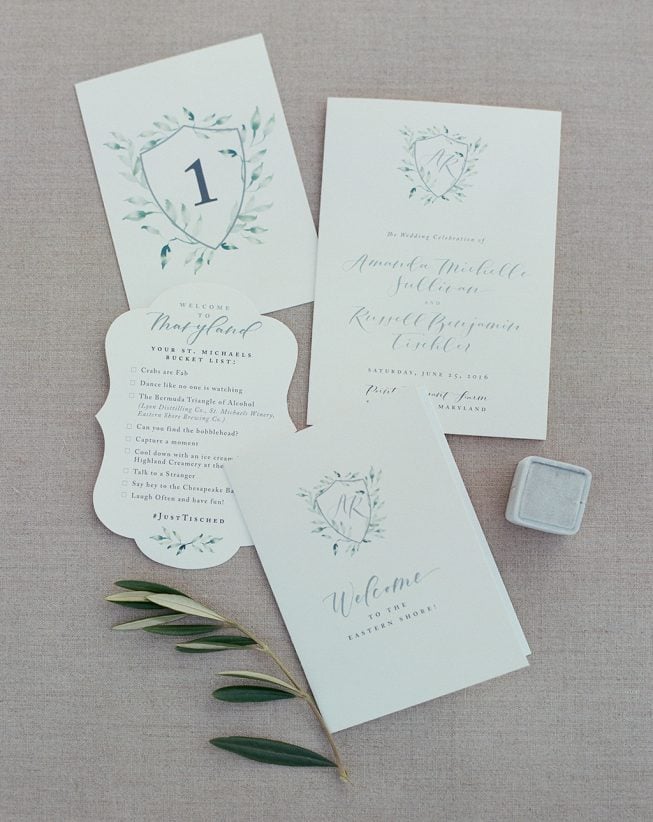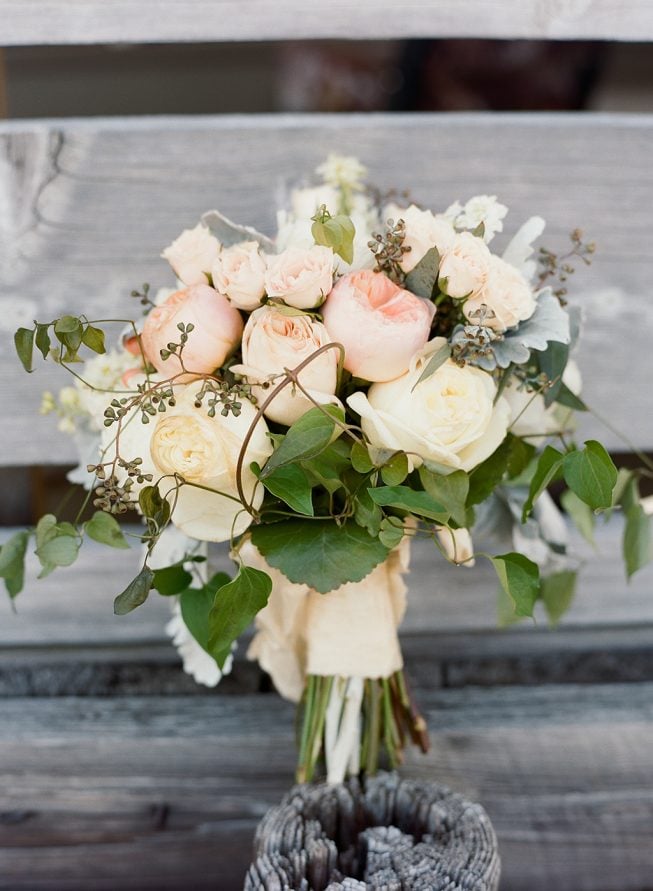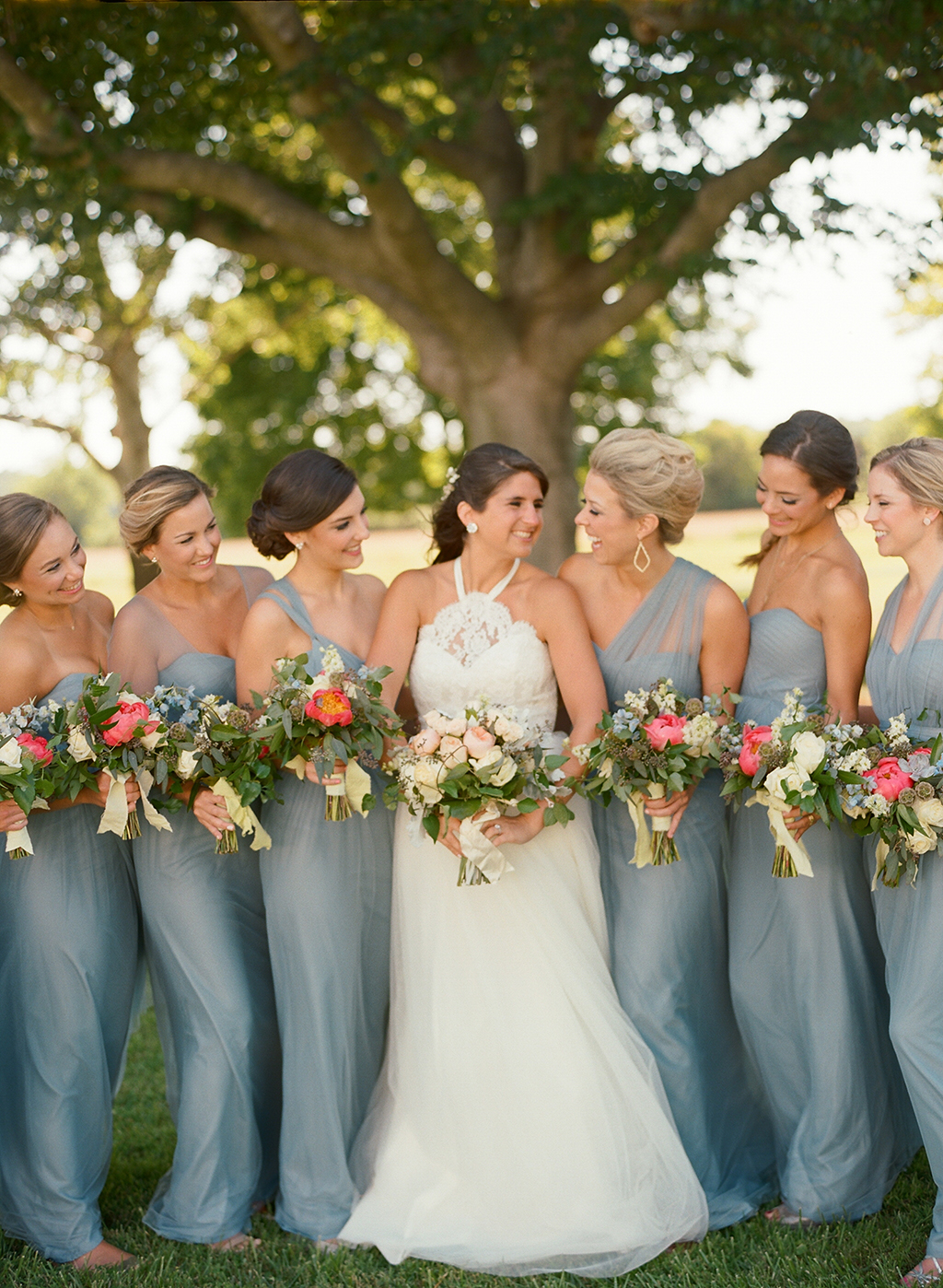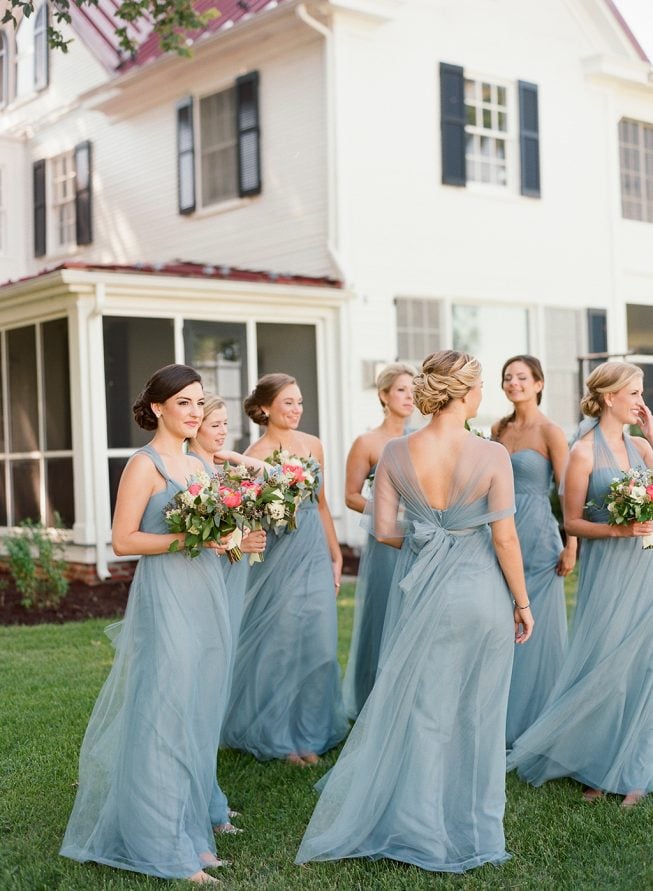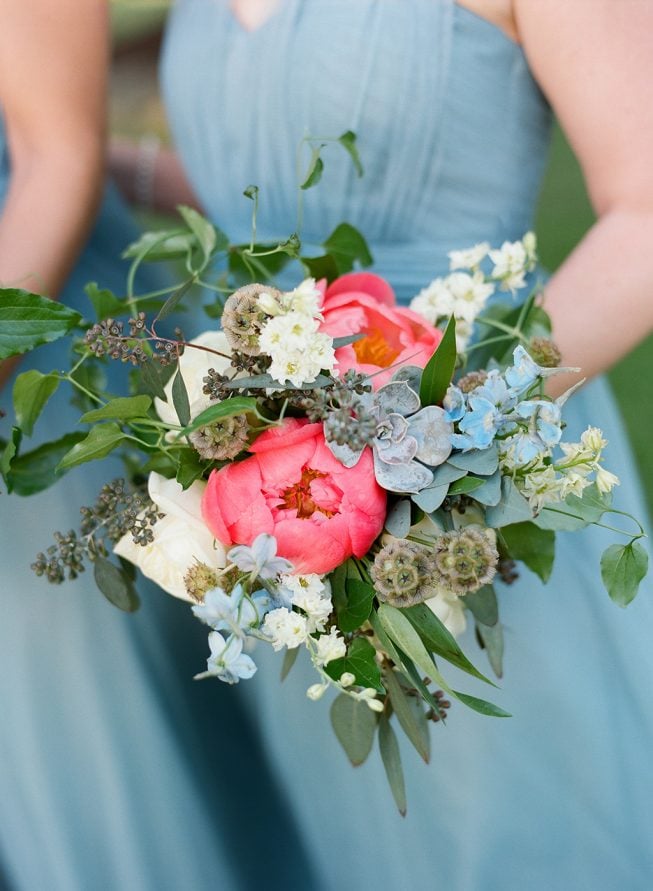 When Amanda was just twelve, she tried out for the basketball team, which Russell's dad coached, willfully ignoring the fact it was a boys-only team. Little did the coach know that the eager young athlete he cut would eventually become his daughter-in-law. Russell, on the other hand played multiple sports: in high school he was what they called a "three sport" athlete, playing the entire year.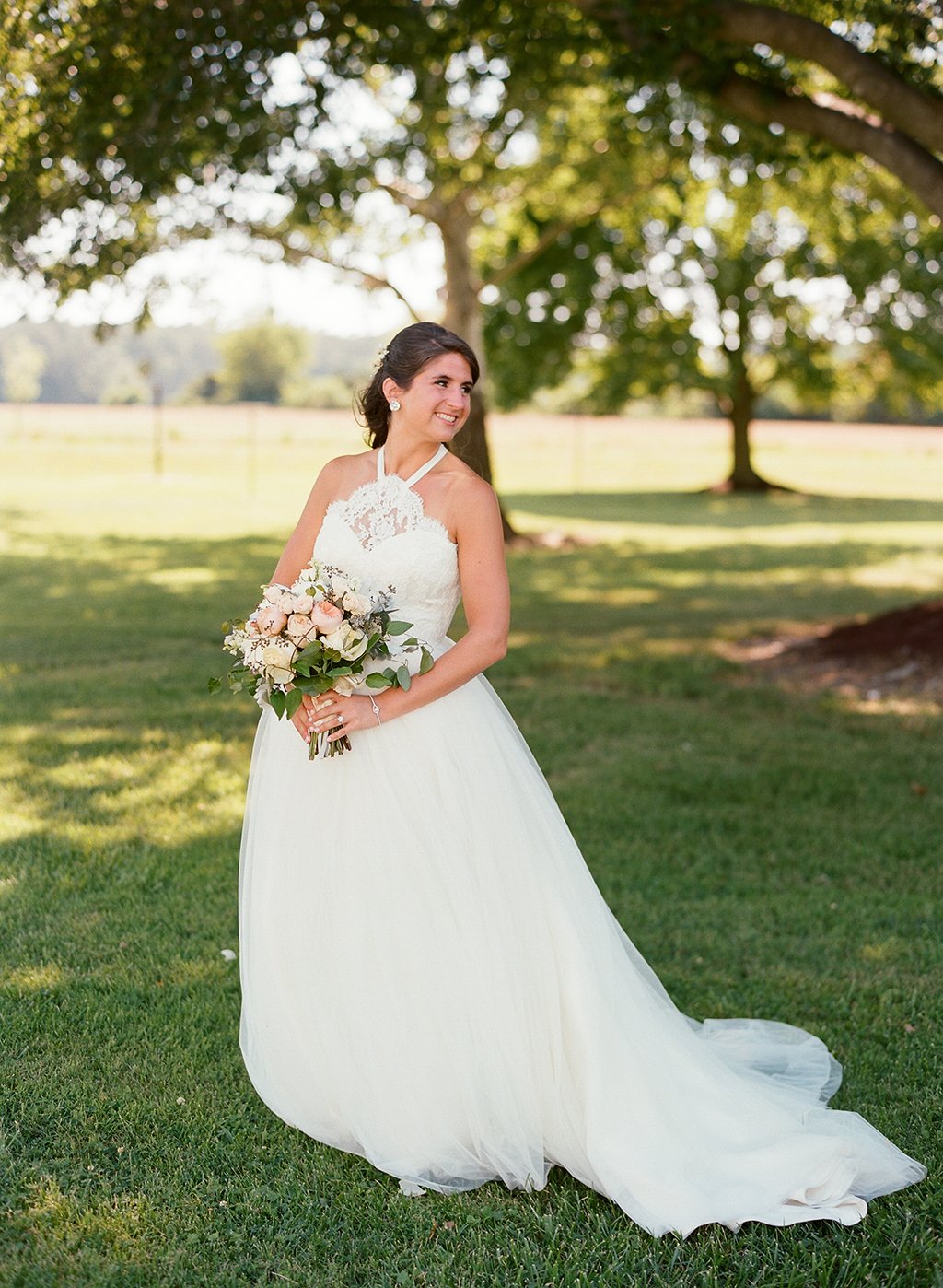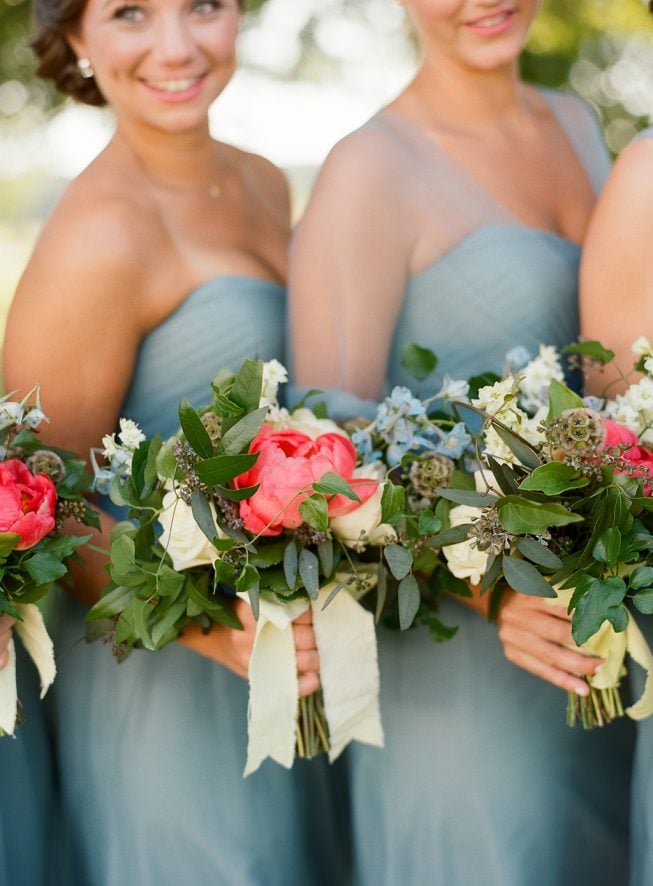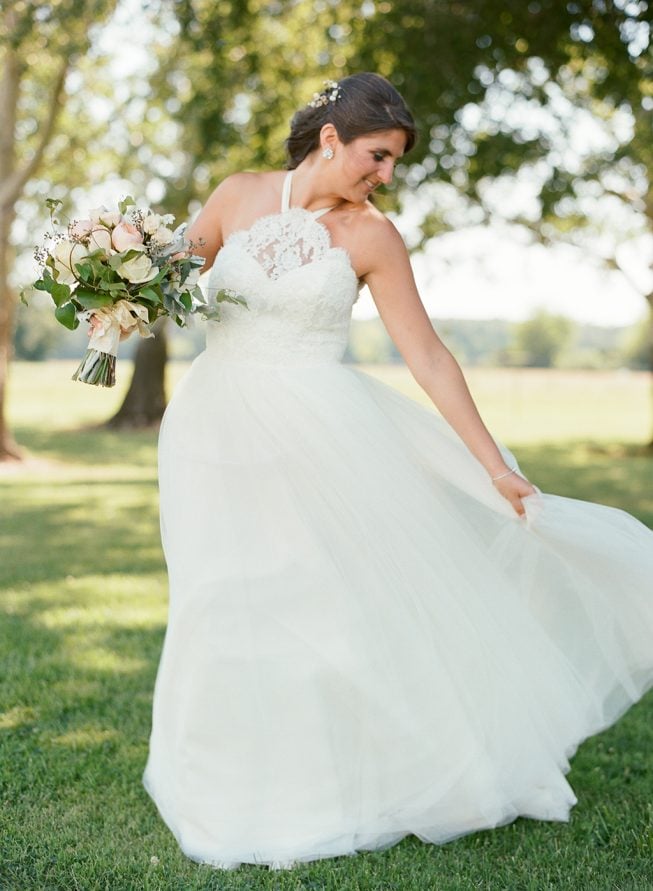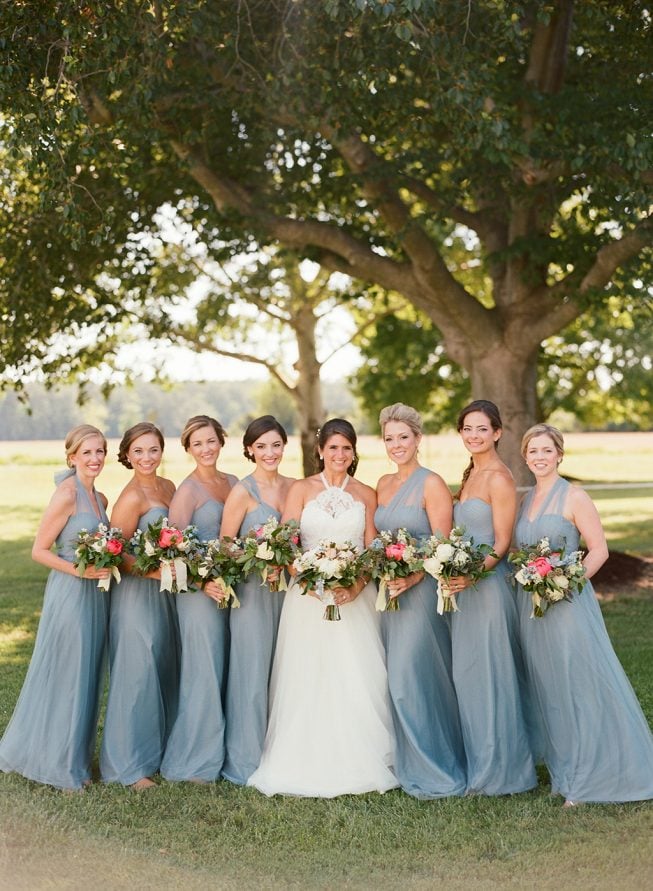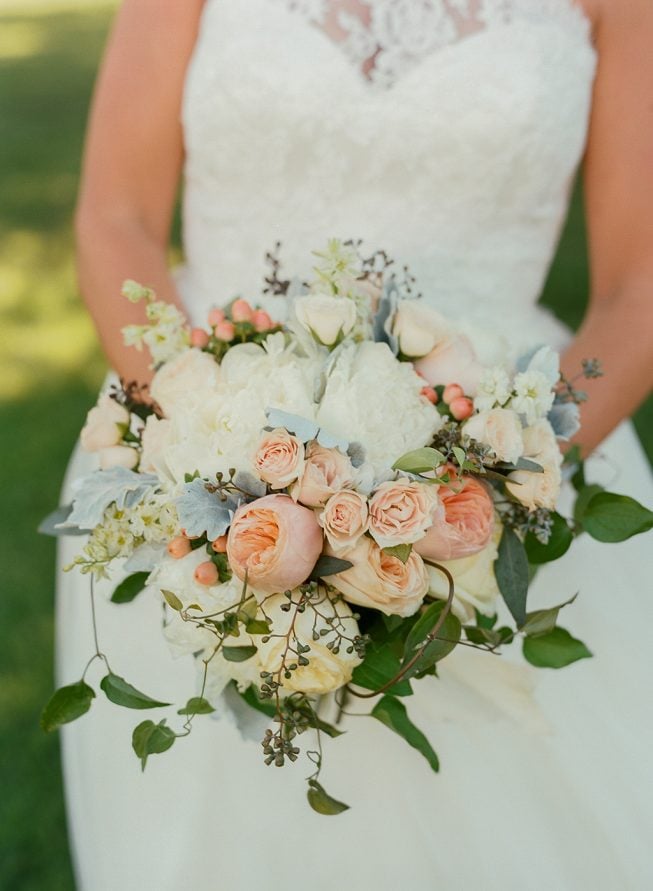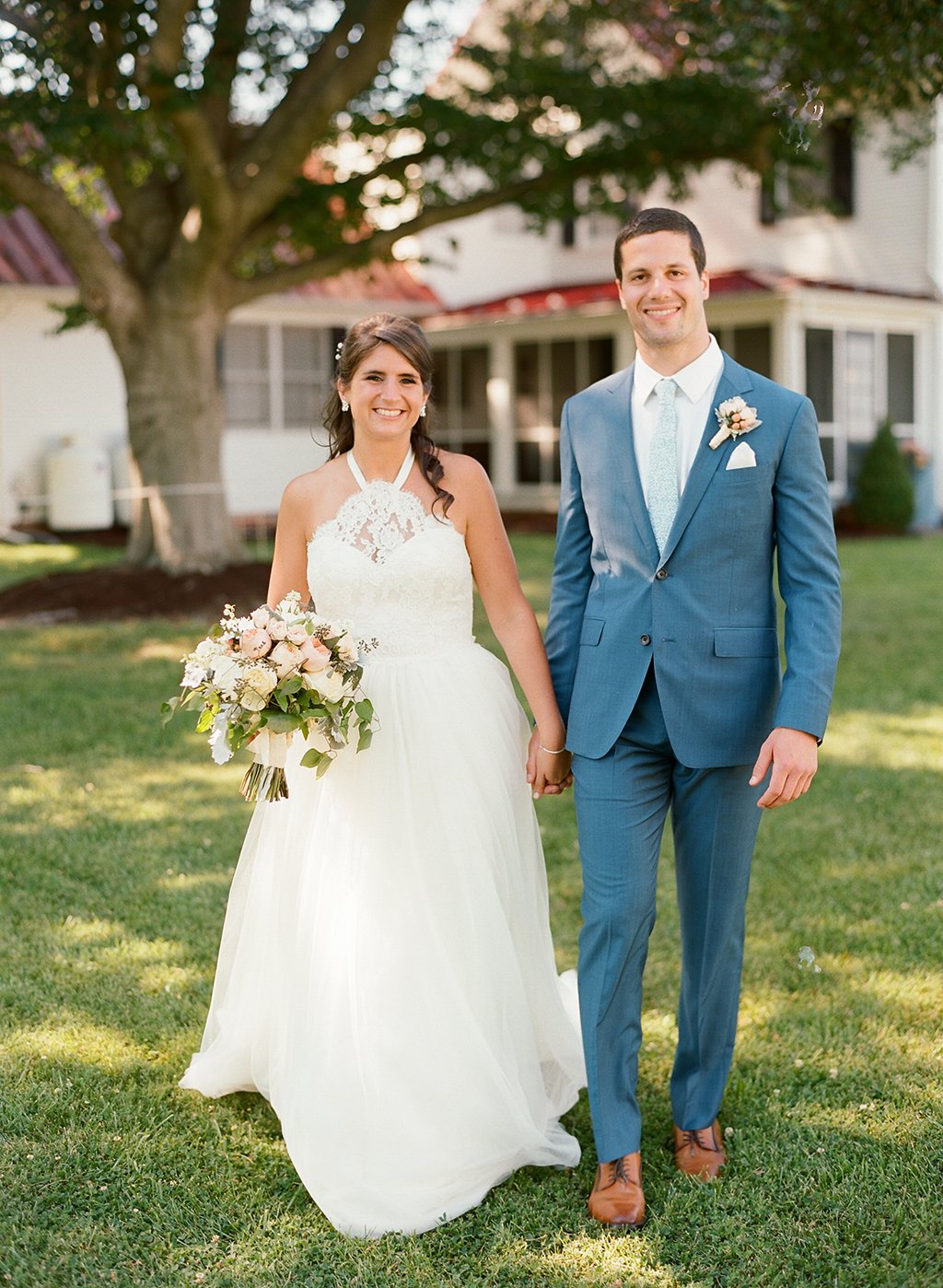 It wasn't until high school that the pair got together. In true high school fashion, Amanda was chatting with a friend at her locker one day, when she revealed that she had a major crush on Russell. The friend set them up to go to homecoming together, and after a month, Russell asked Amanda to be his girlfriend. They were fifteen years old.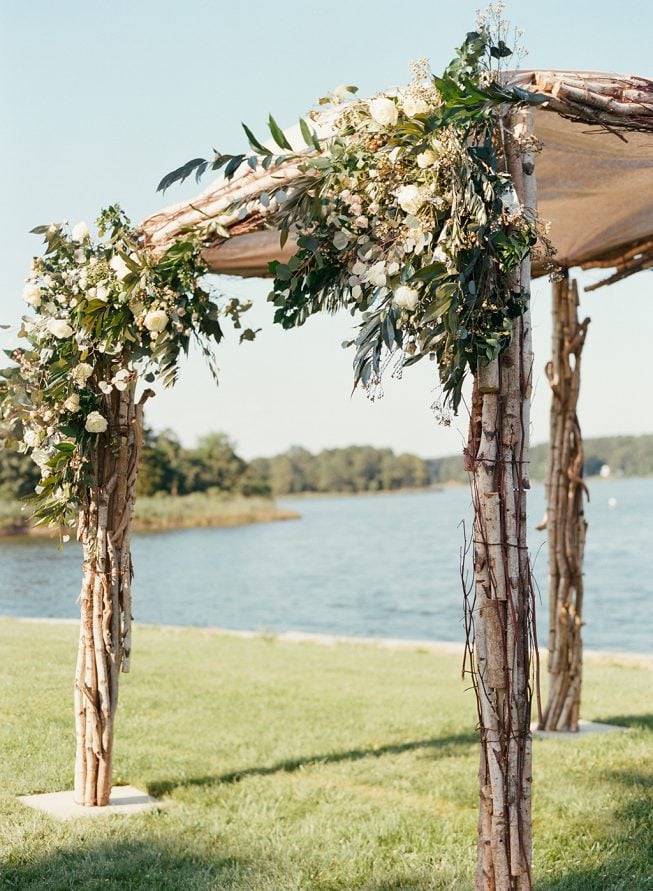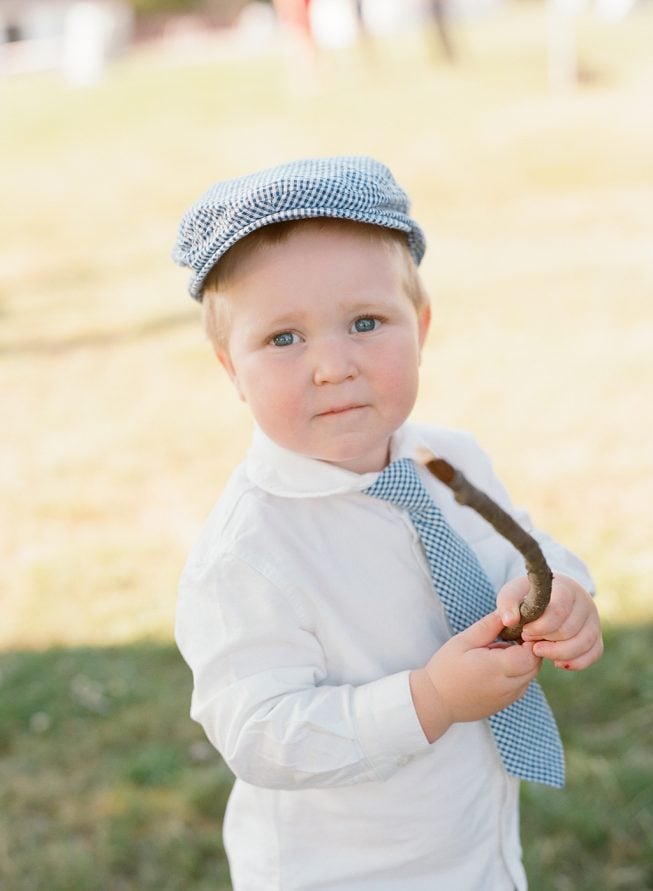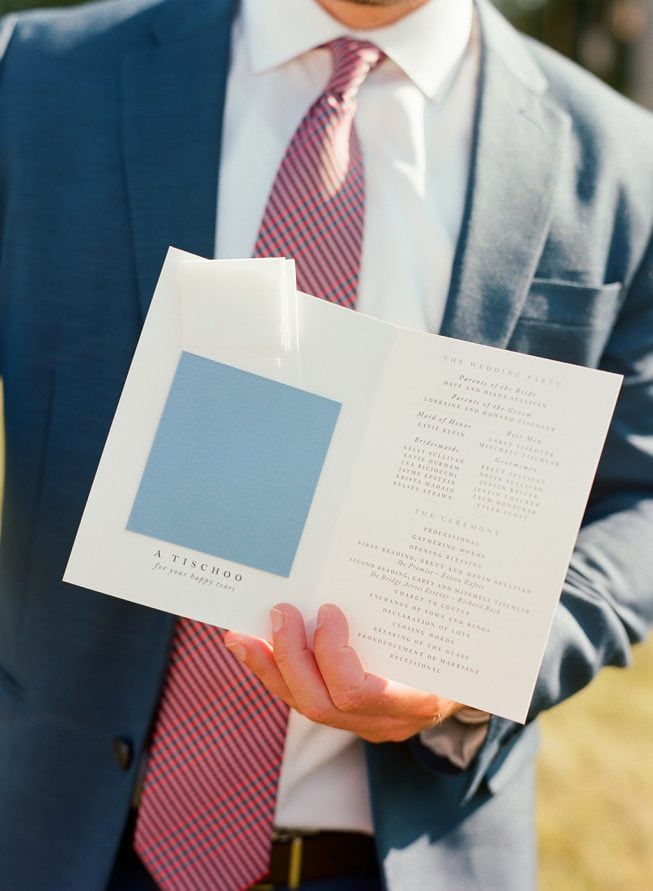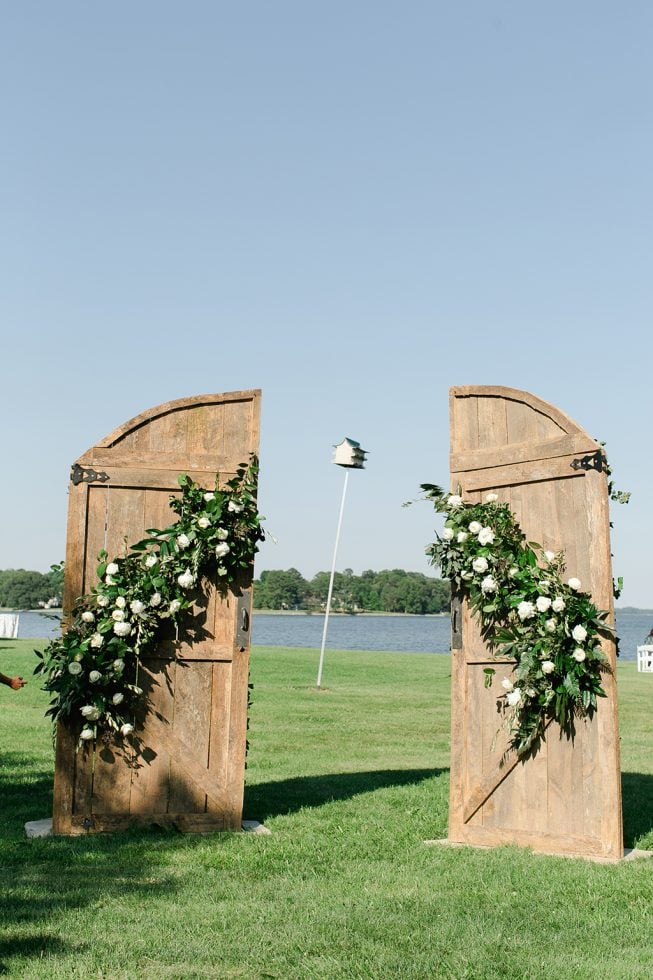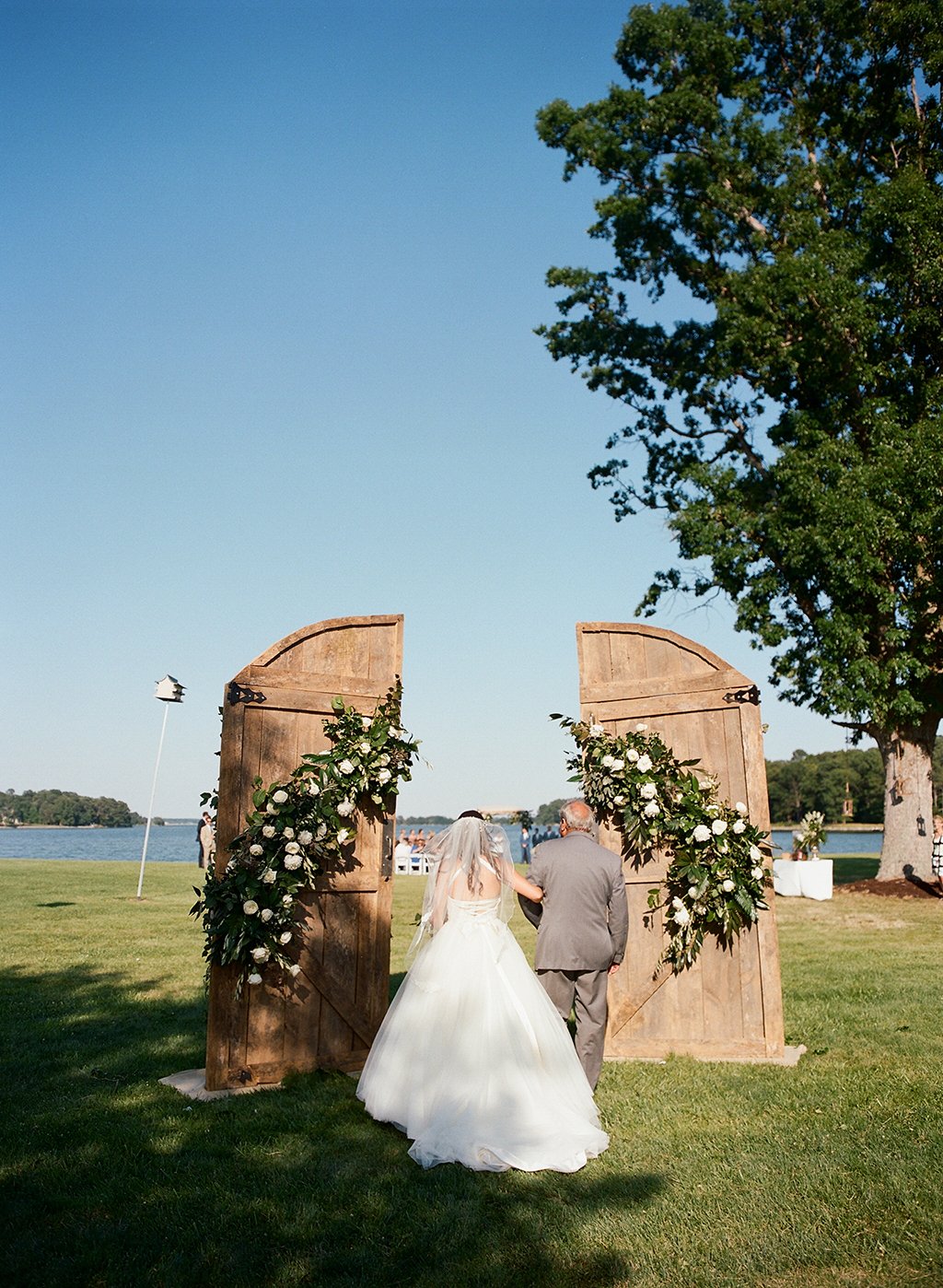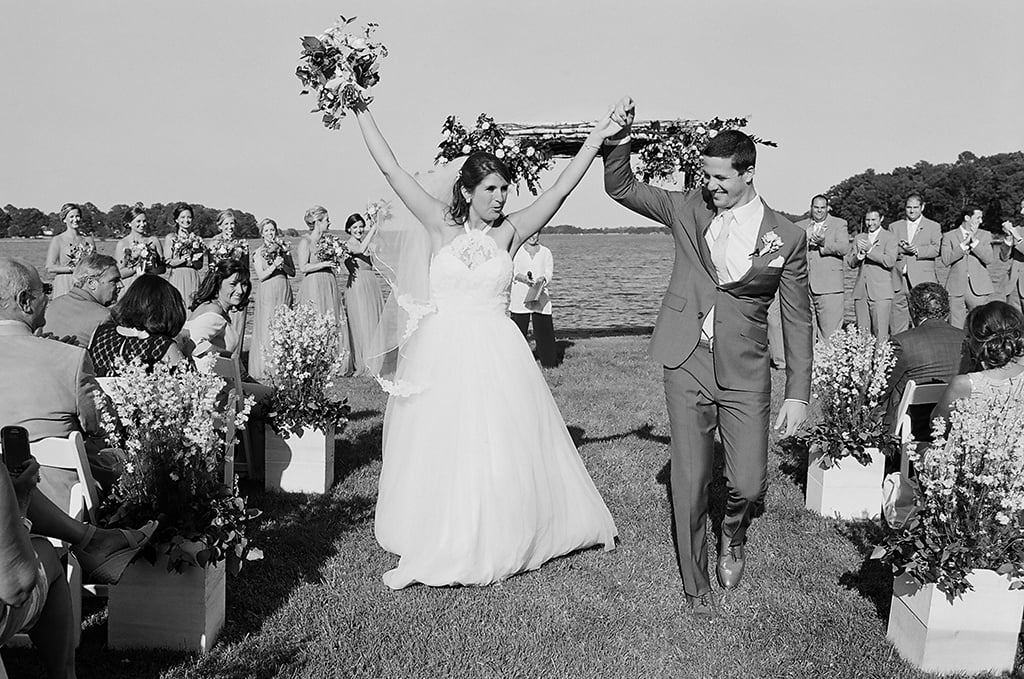 "It has felt like we have been through it all together, growing up from innocent high schoolers to slightly more mature adults," says Amanda. "The best part, though, is the heart we love each other with is still as young, silly, and full as when we were fifteen."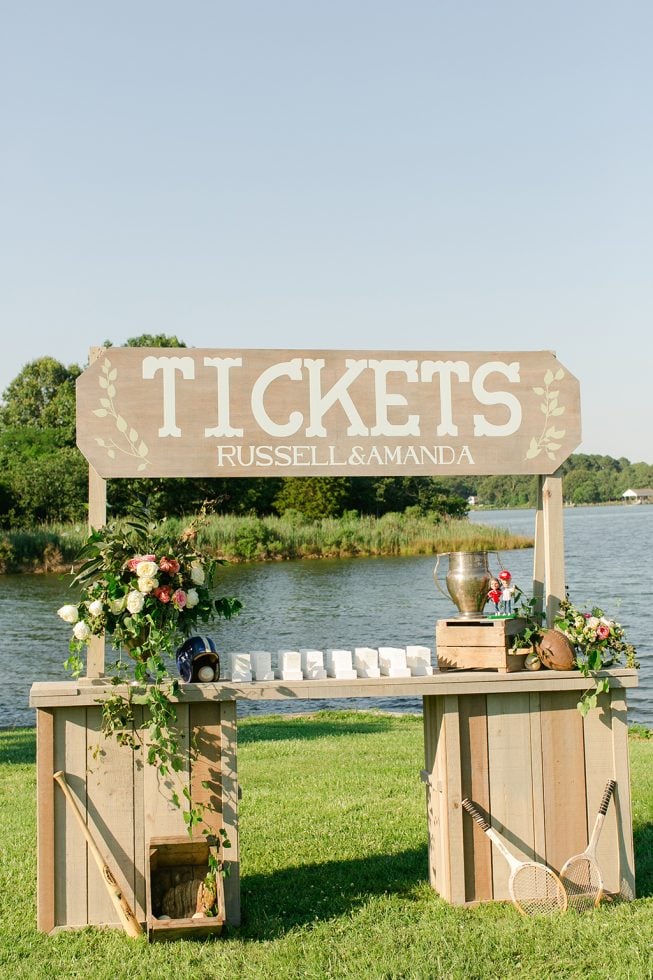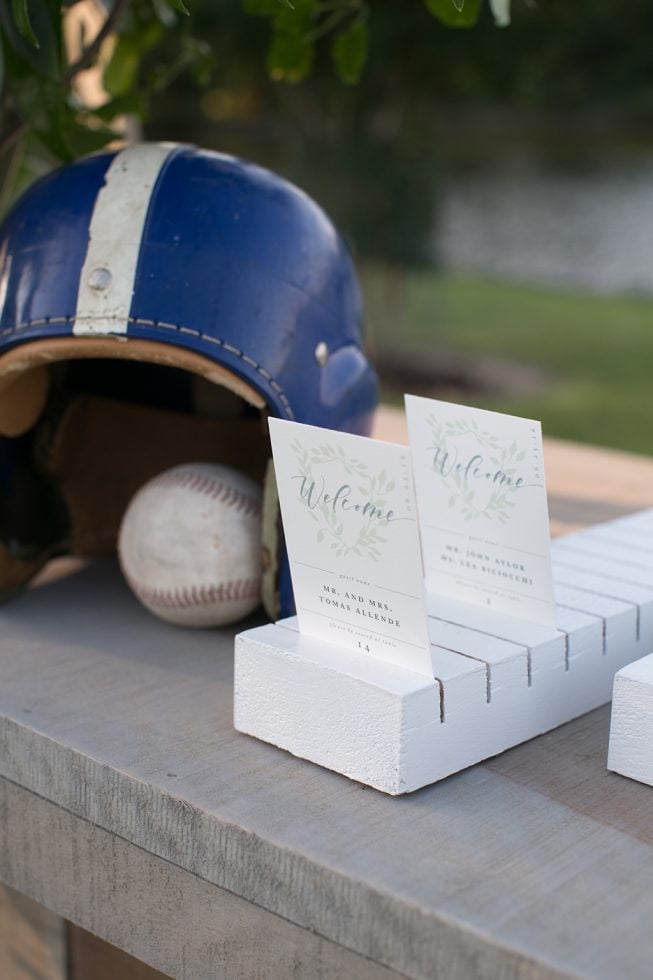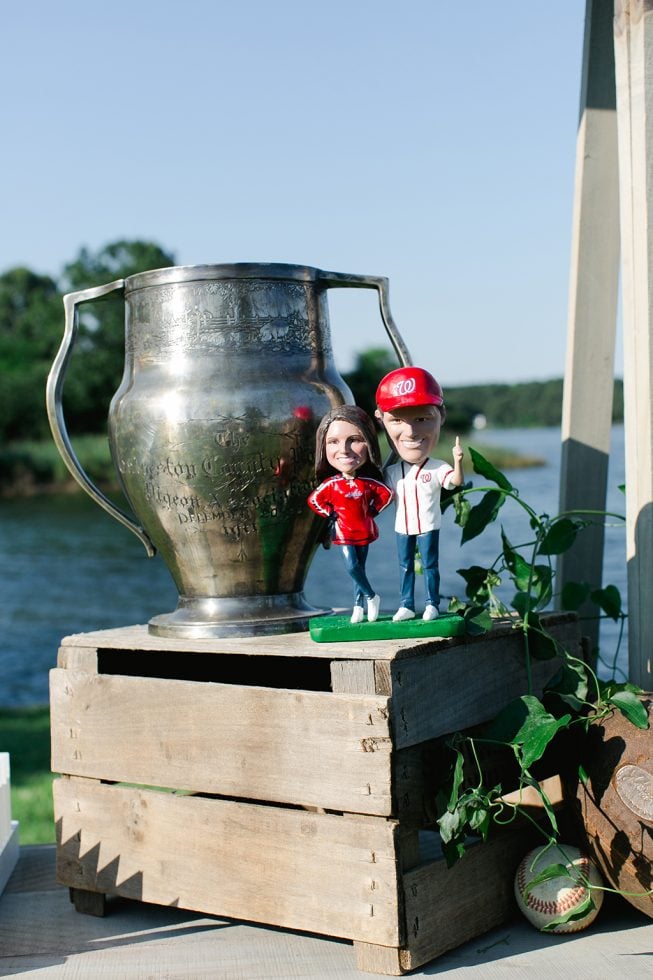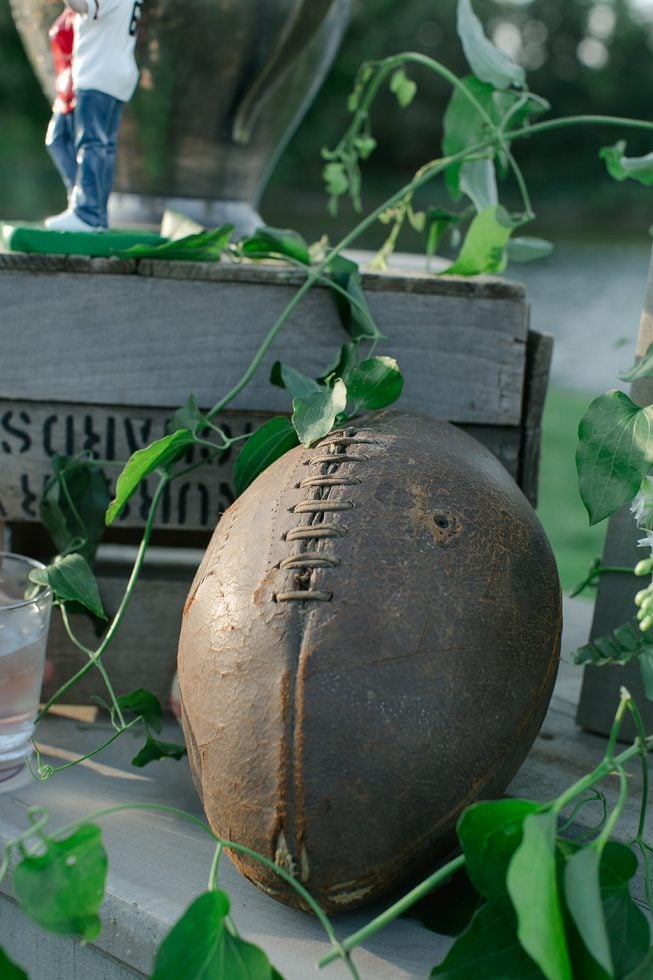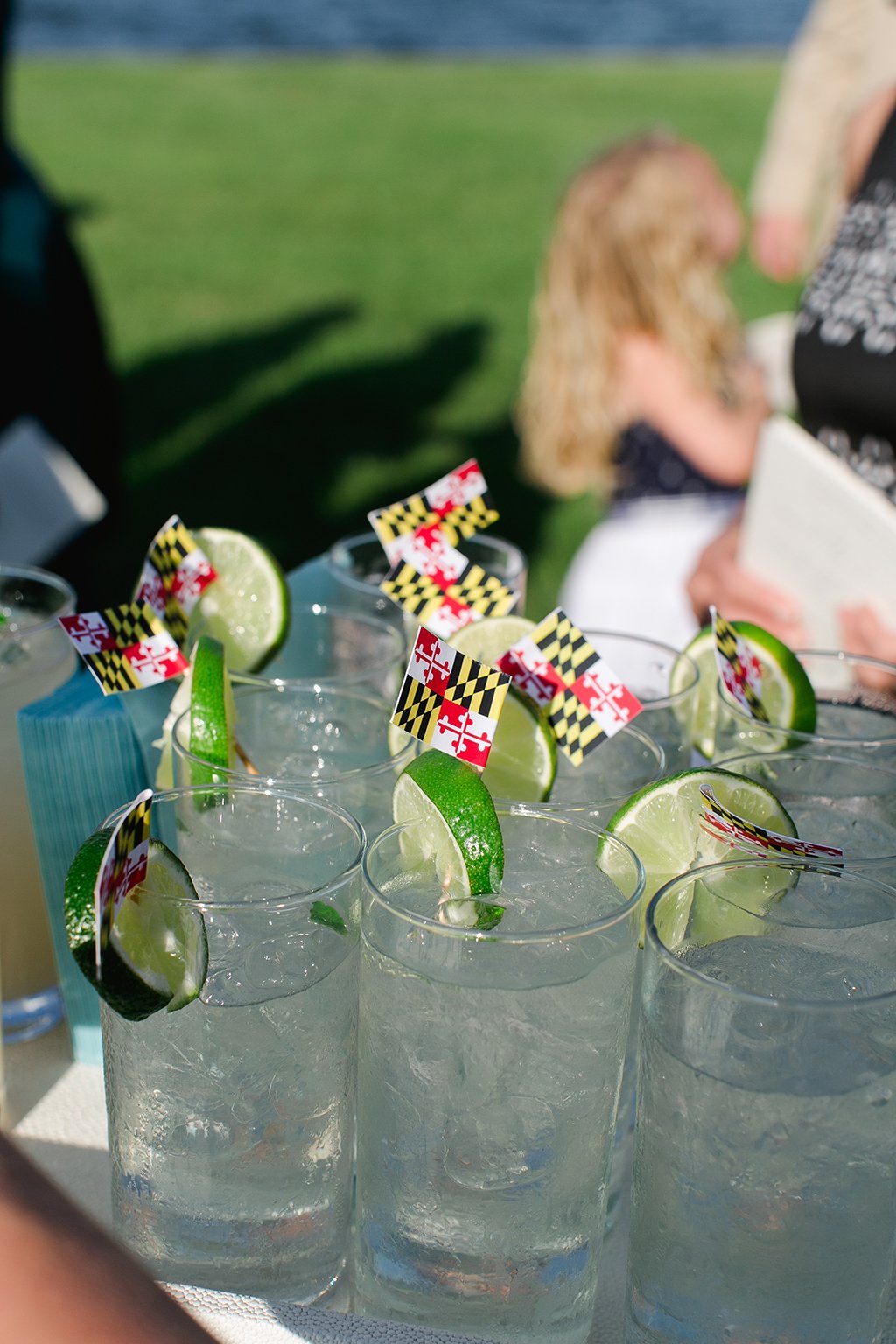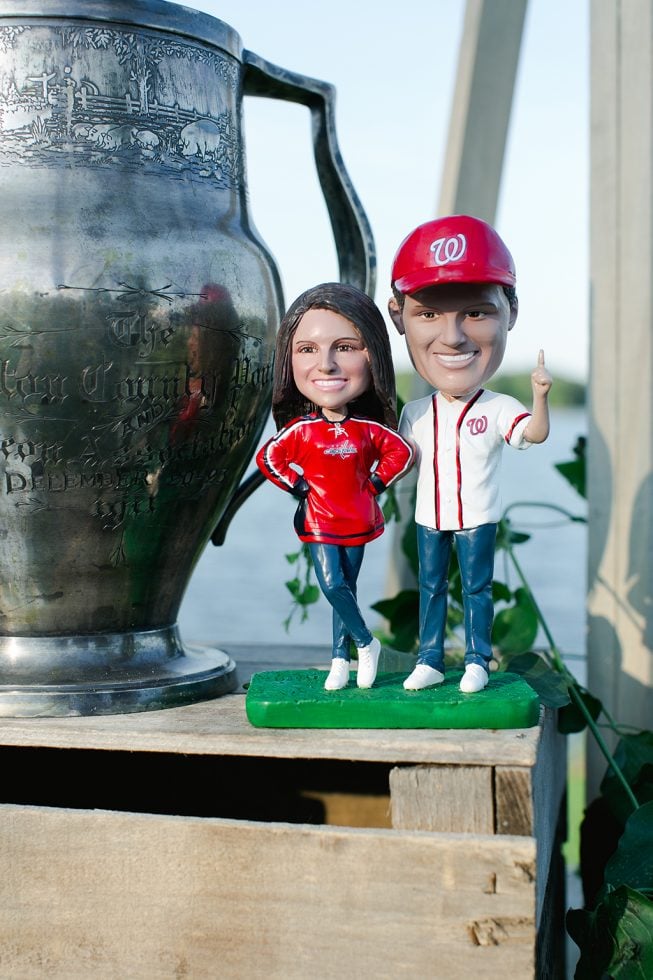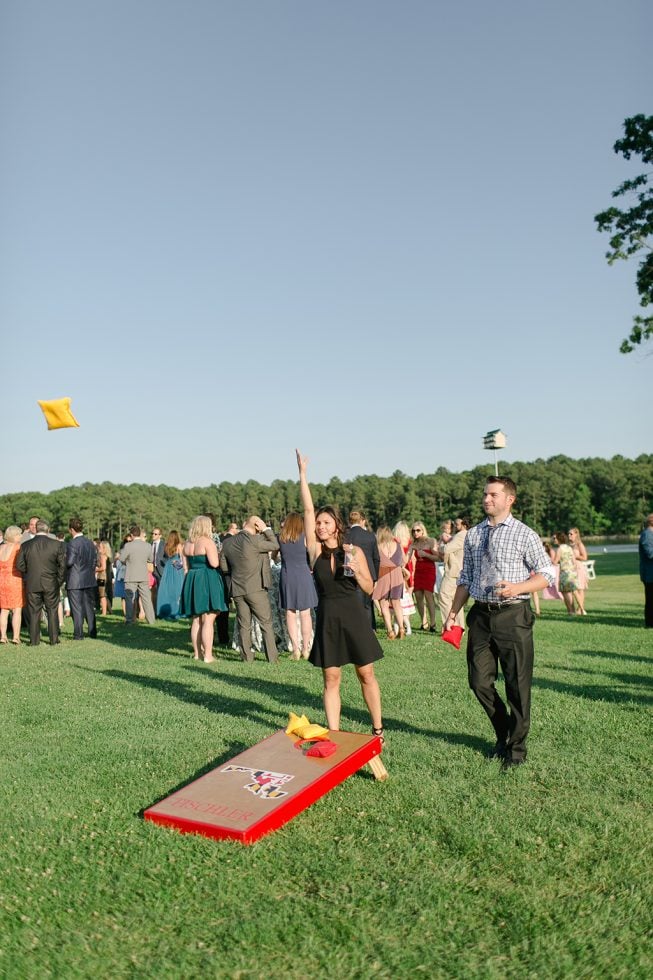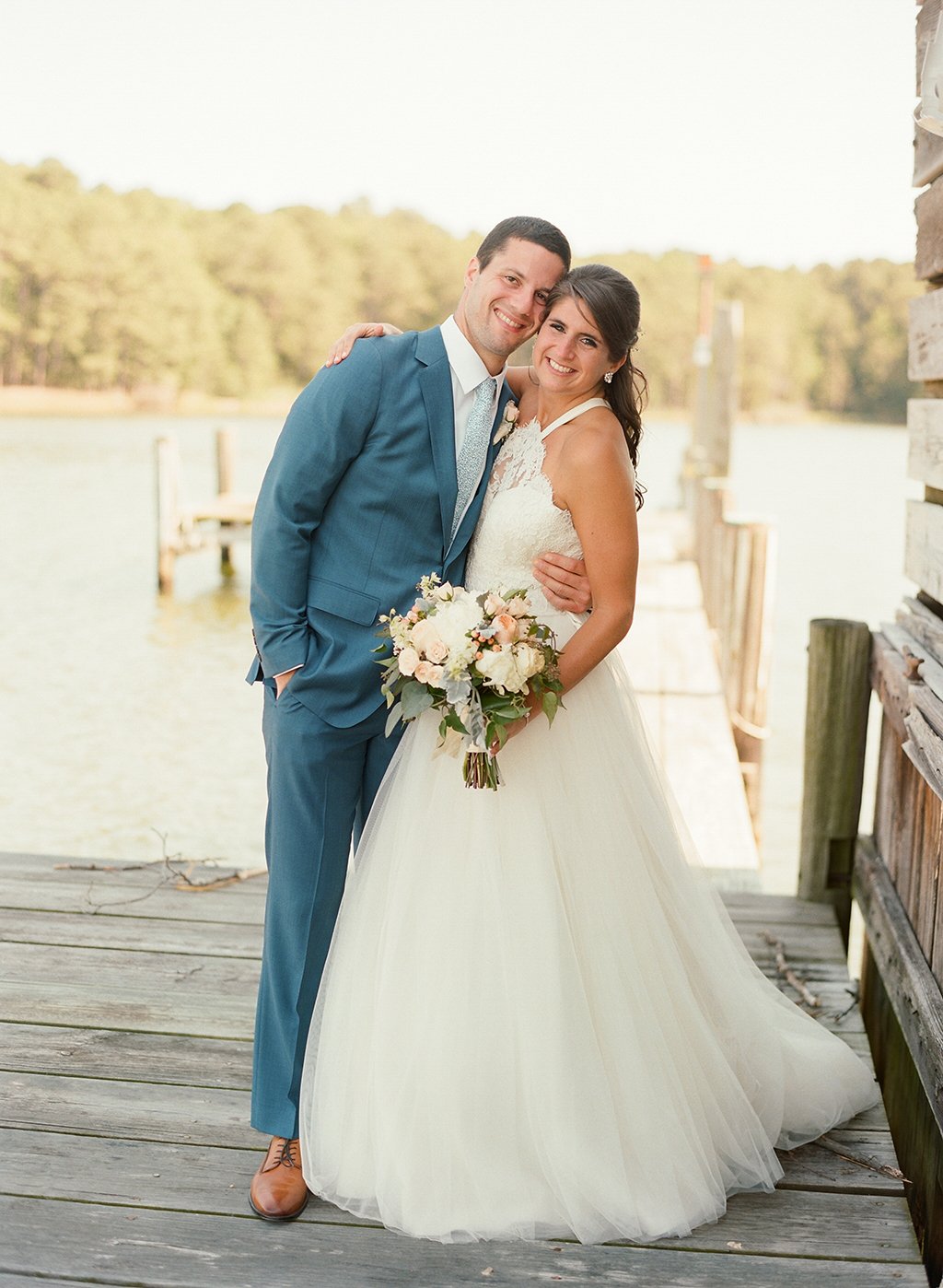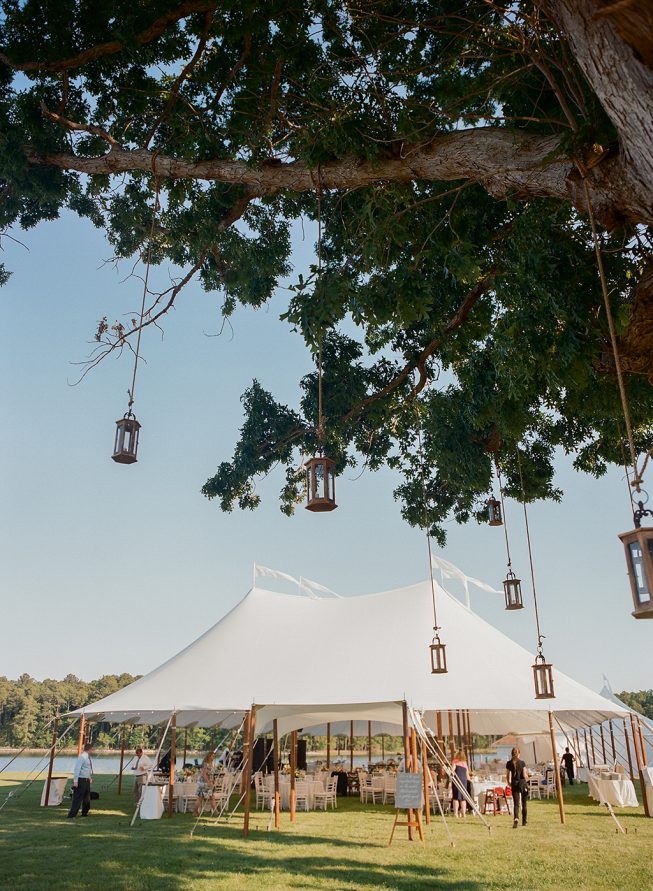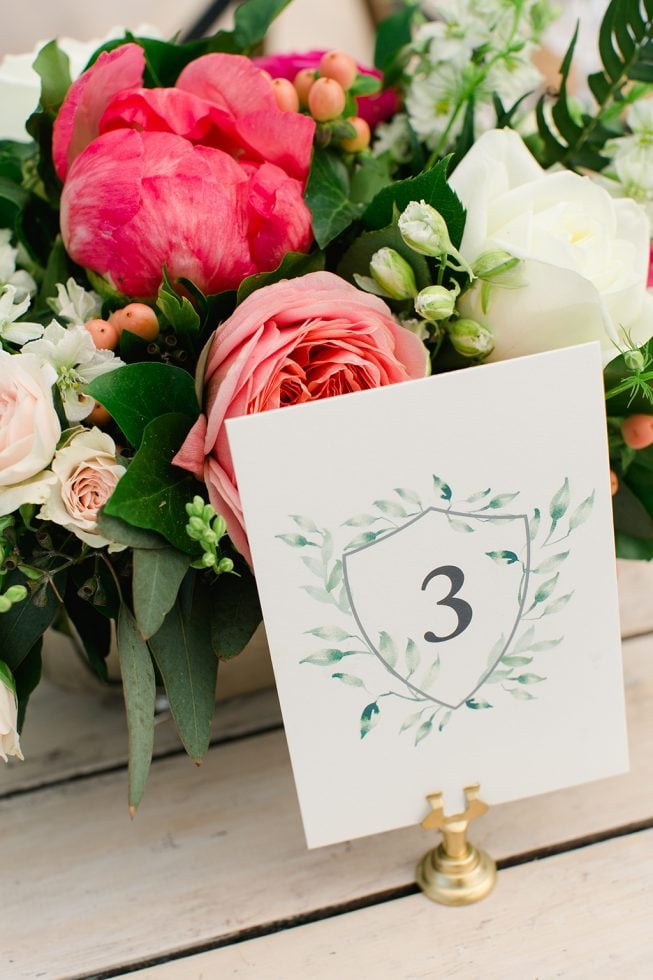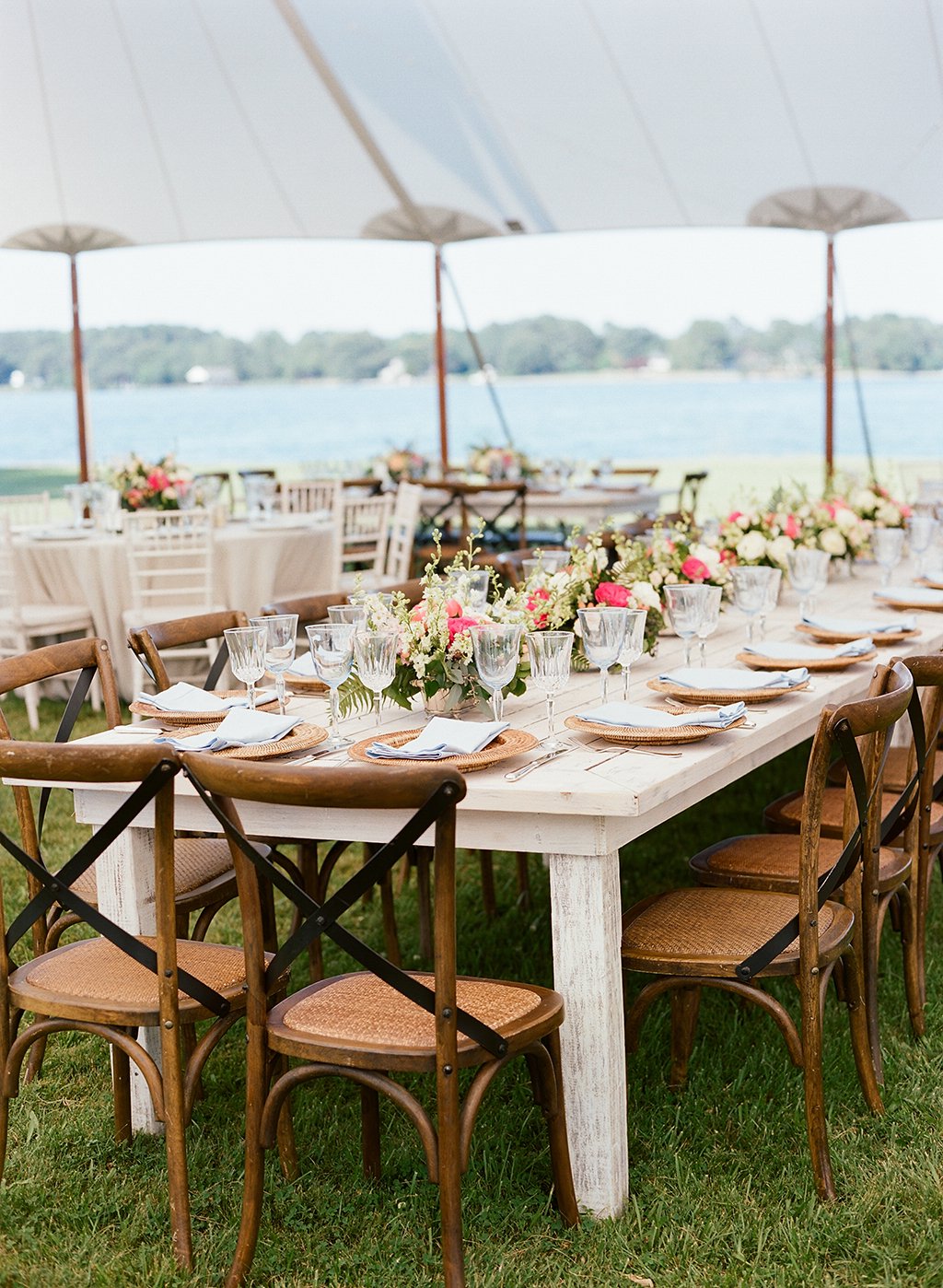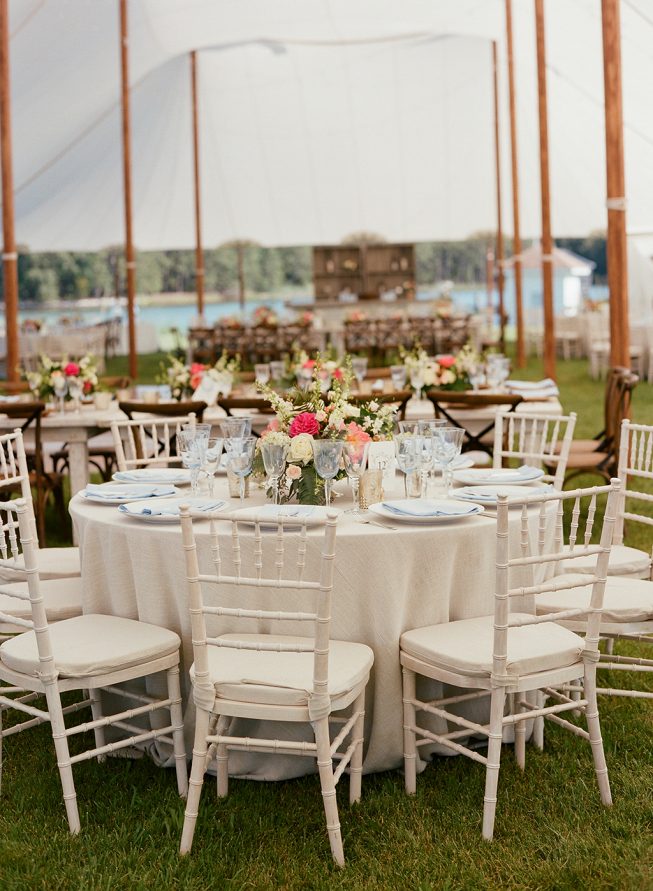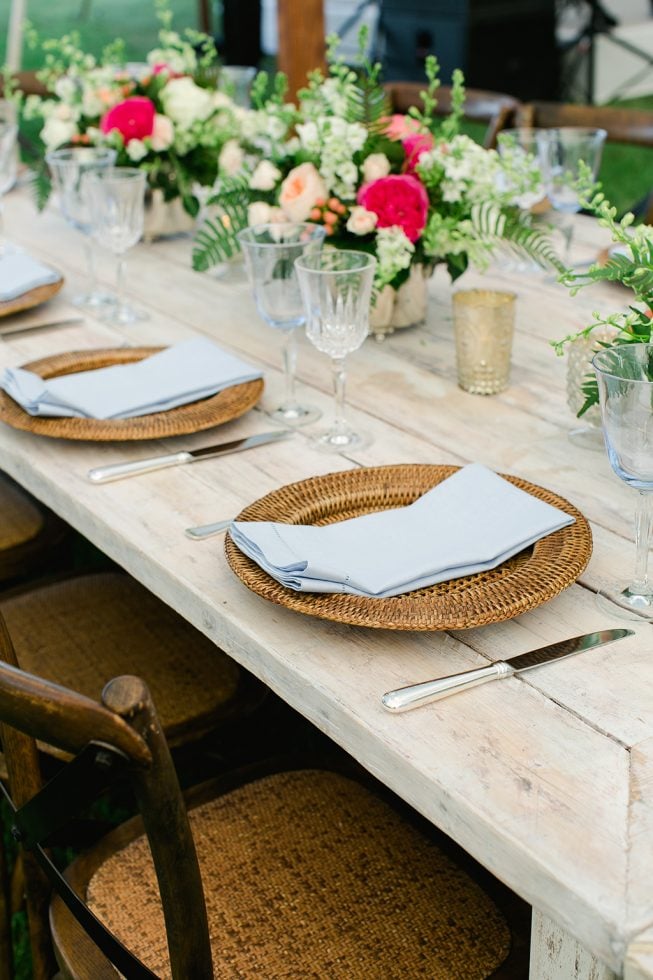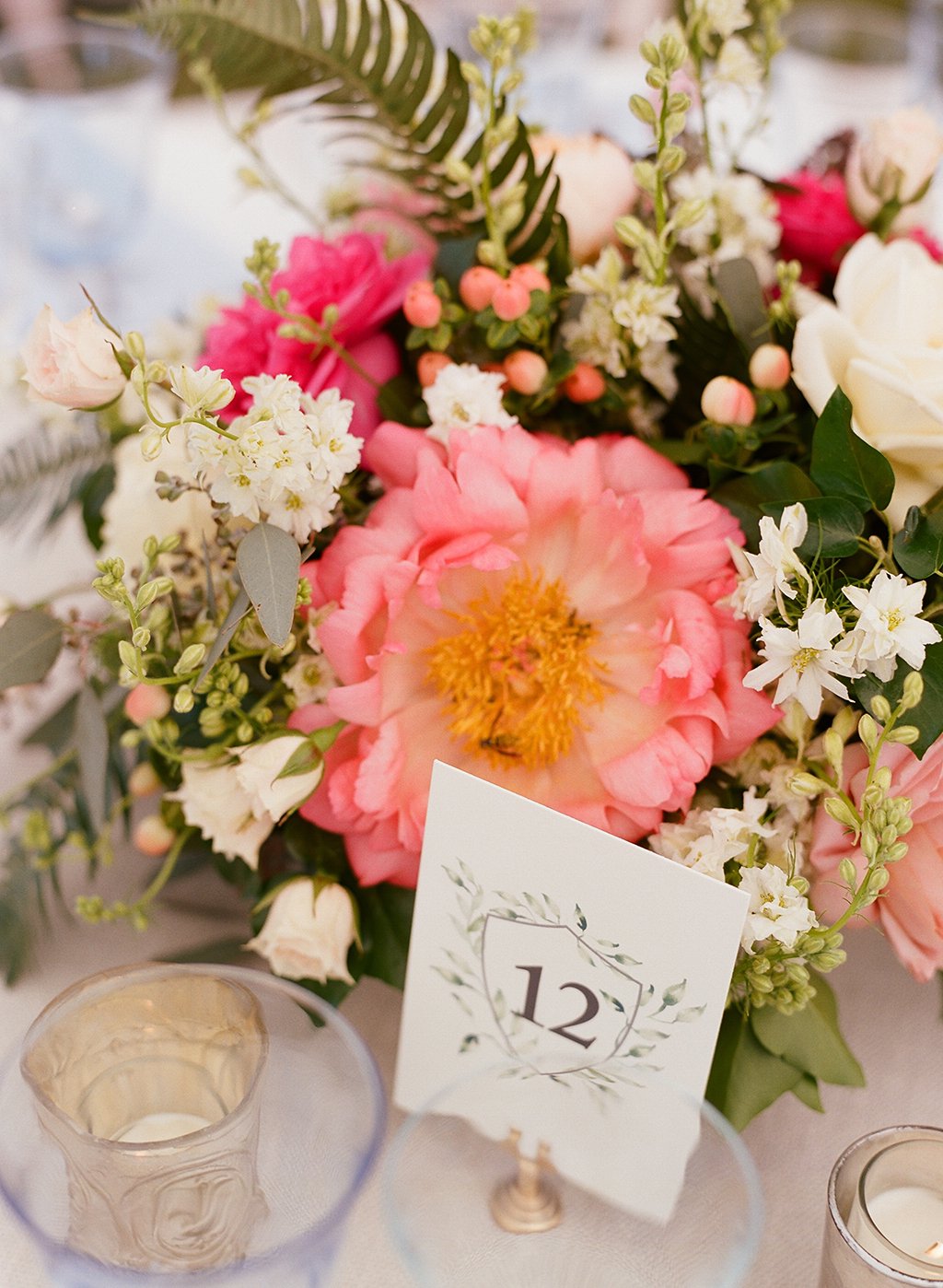 Amanda and Russell's wedding was held in St. Michaels on Maryland's Eastern Shore on a sunny afternoon in June. The bridesmaids were dressed in ethereal coastal blue gowns, which billowed in the breeze coming off the bay, while the bride wore white and carried a matching bouquet.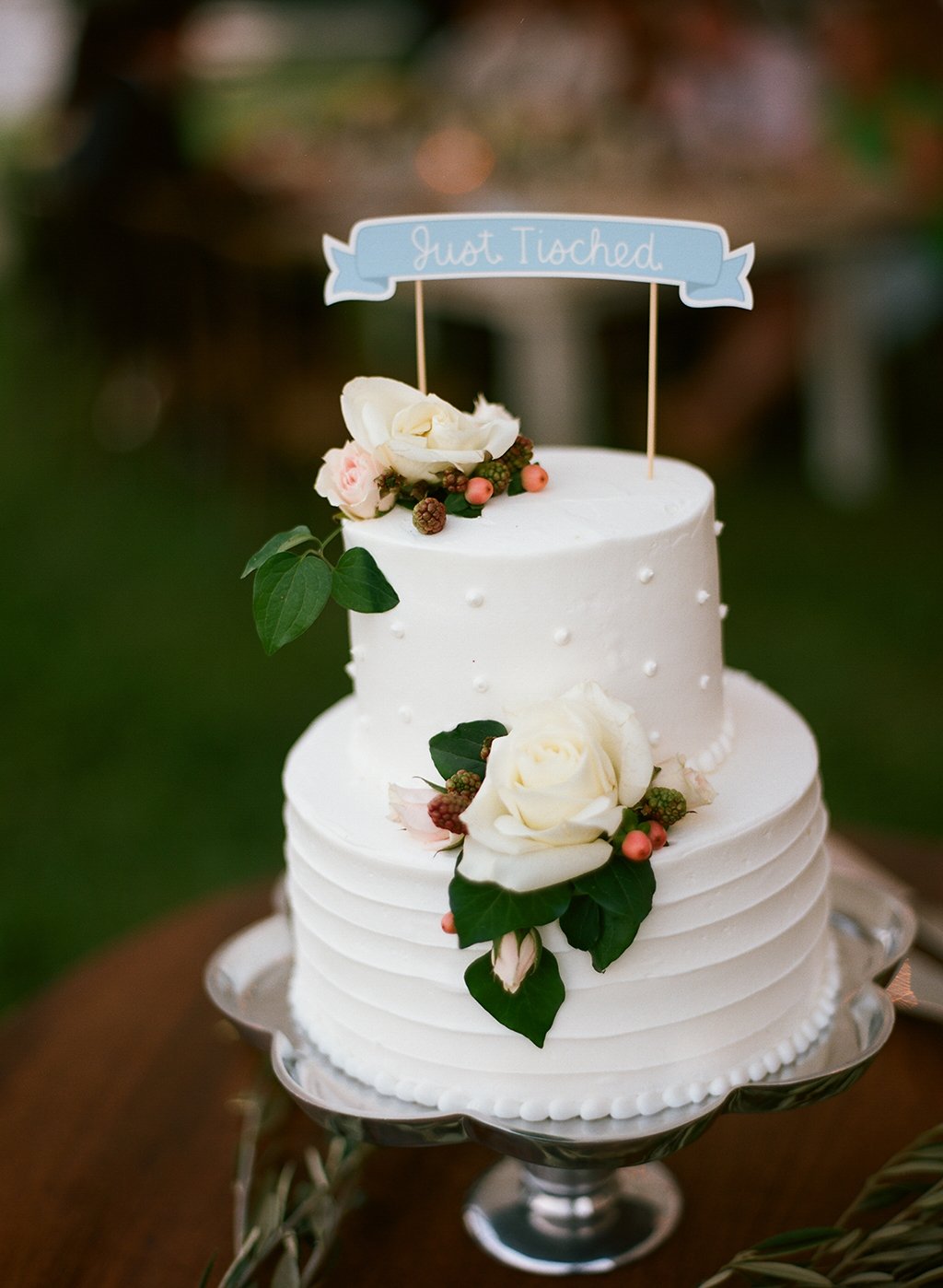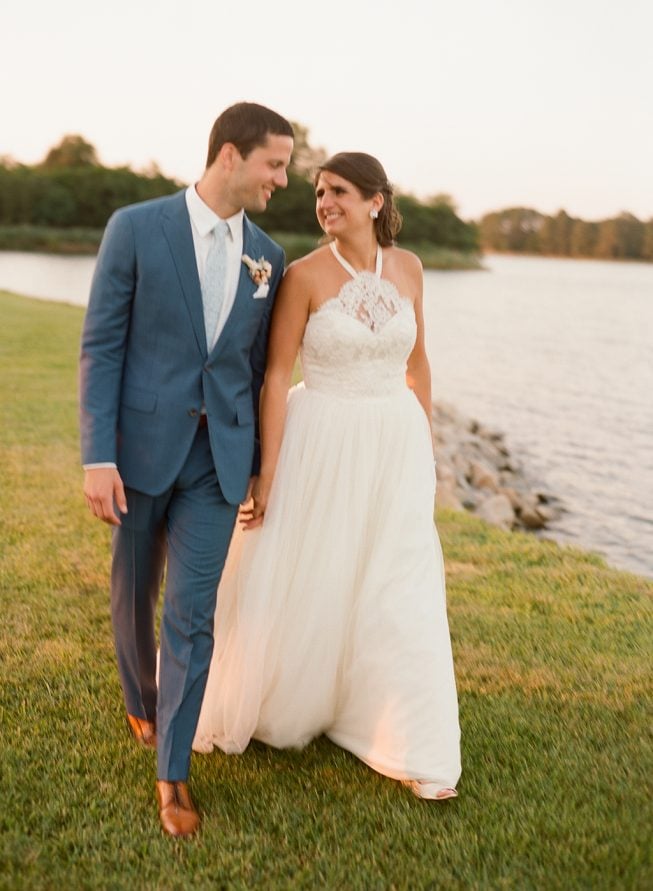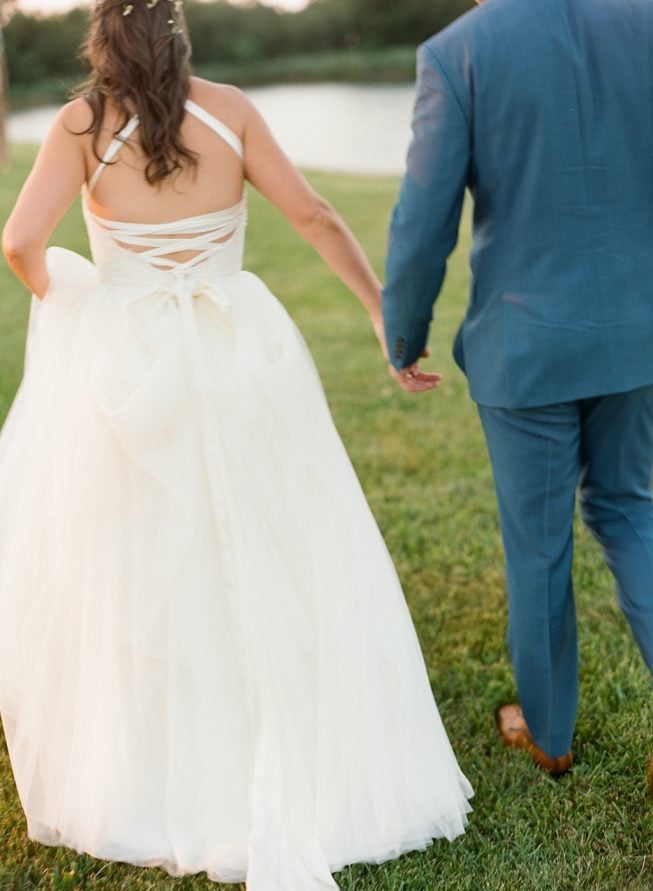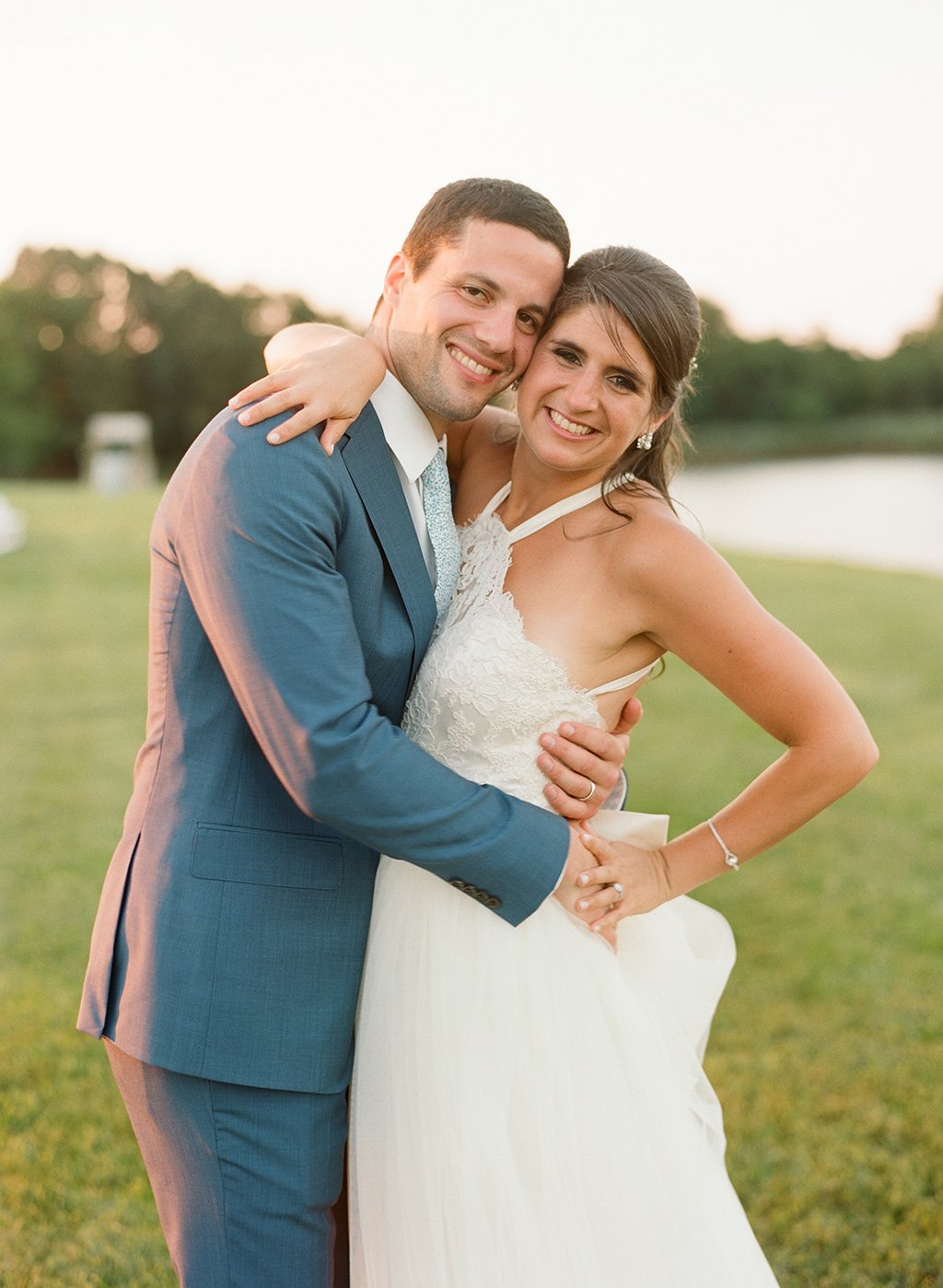 The entire venue was decked out in flowers in a color theme of dusty blue and pink, with soft blue hydrangeas, scabiosa and delphinium accents with succulents, delicate garden roses, and peonies.
In keeping with their love for sports, Russell and Amanda included fun athletic details: a dreamy "ticket booth" for guests to pick up their table numbers when they entered, complete with vintage sports equipment, custom bobbleheads of the bride and groom, and at the end of the night, foam fingers proclaiming "Team Tisch #1" for guests to rock on the dance floor. They also entered the dance floor to the 'running man challenge,' "My Boo," by Ghost Town DJs, a popular Maryland basketball anthem.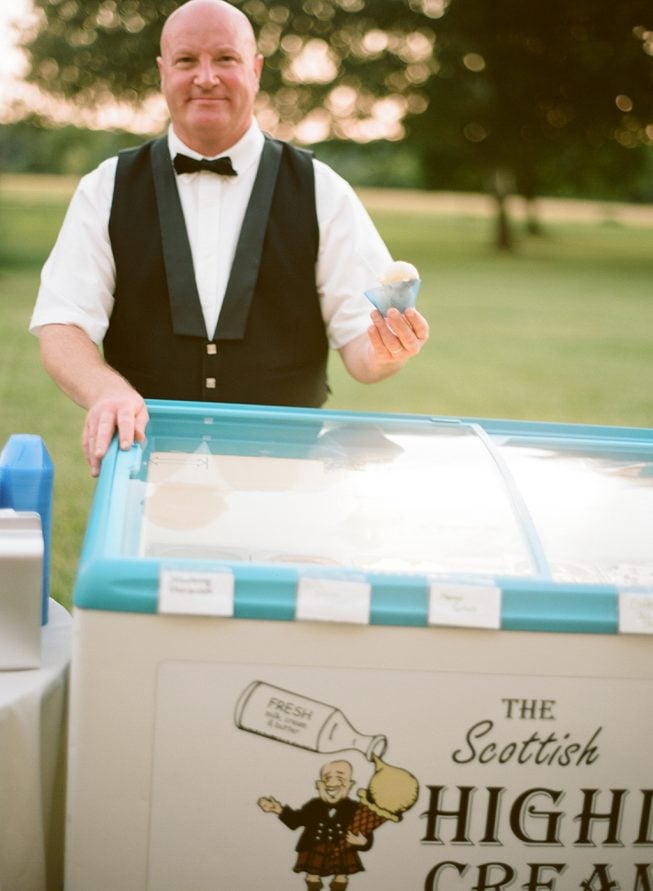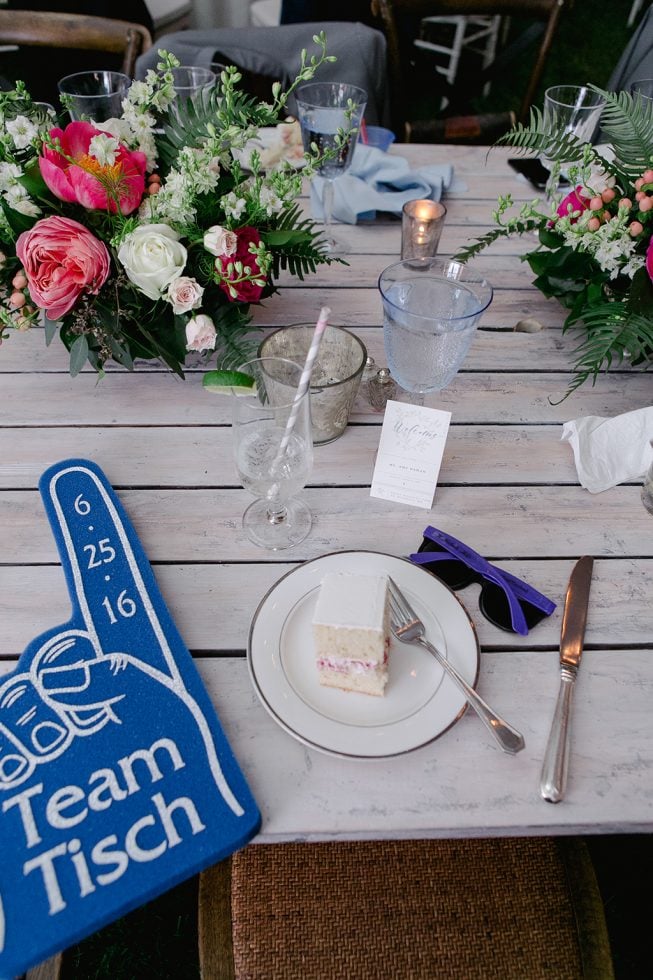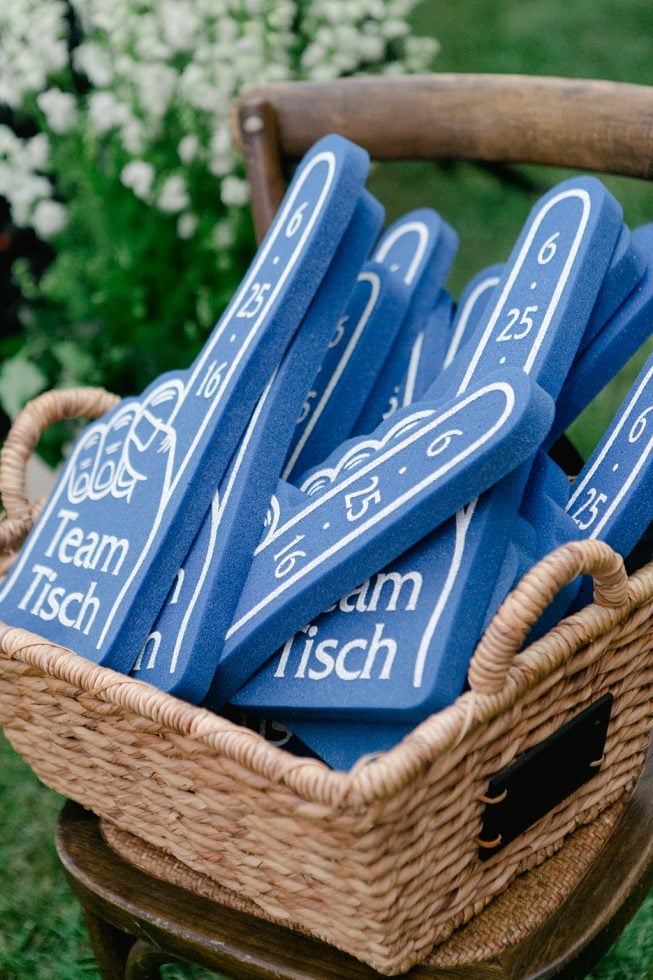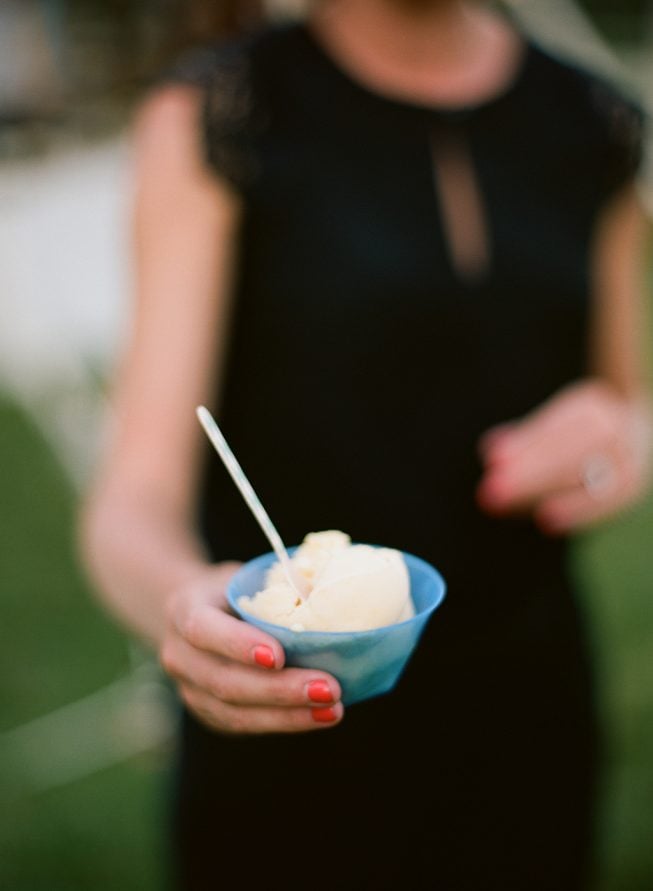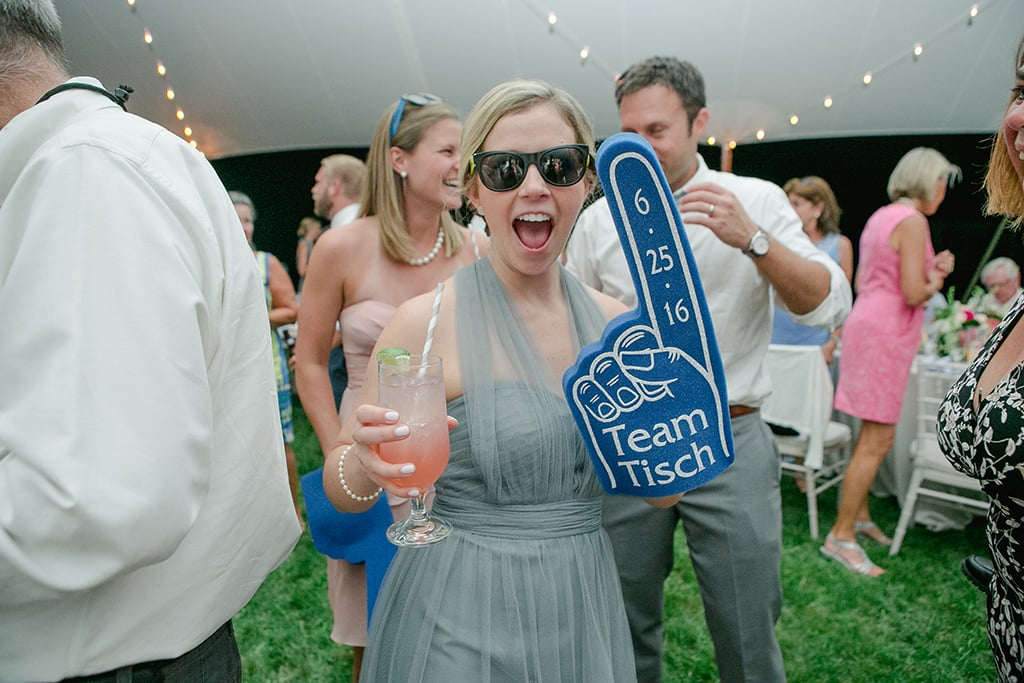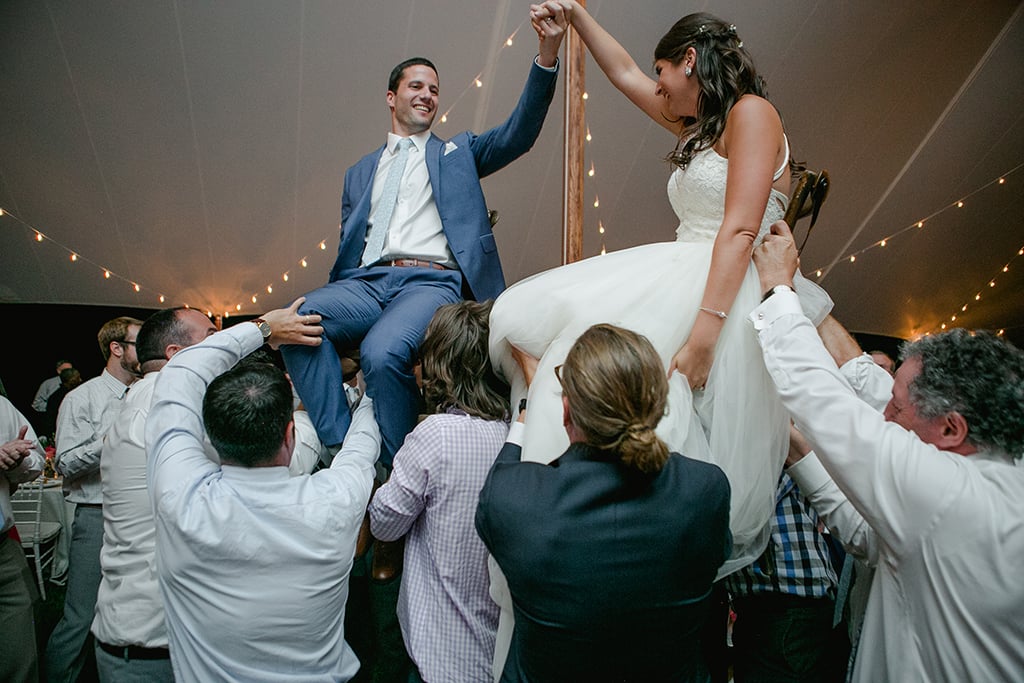 But perhaps the biggest surprise of the evening was Amanda's gift to Russell. She had made a secret video in which some of DC's biggest athletes and sports personalities wish the newlyweds a personal congratulations on their nuptials—and not just one or two athletes. Among the cameos were Comcast SportNet's Chick Hernandez, Redskins Head Coach Jay Gruden, Washington Capitals head coach Barry Trotz, former Redskins Cornerback Darrell Green, Keeper of the Stanley Cup Philip Pritchard, Nicklas Bäckström of the Capitals, Bryce Harper and Ryan Zimmerman of the Nationals, and more than a few of the Maryland Terrapins basketball team. You can see the full video below:
VENDORS
Photographer: Kate Headley Photography | Reception Venue: Point Pleasant Farm | Event Coordinator: Kari Rider Events | Florist: Amaryllis | Invitations: Stephanie B. Designs | Calligrapher: Laura Hooper Calligraphy | Caterers: Pascale's Catering | Bride's Gown: From Modern Trousseau | Hair & Makeup: Behind the Veil | Groom's Tux: Bonobos | Transportation: Towne Transport  | Videographer: Monachetti | Music/Entertainment: Millennium Band