Beer, art, and appetizers come together on Friday, November 3 from 7 to 10 PM at Torpedo Art Factory Center in Alexandria. Seven local breweries and restaurants (including Clyde's, Pizzeria Paradiso, and Sugar Shack) are participating to create art-inspired pairings. Along with food and drink, patrons can enjoy live music. Tickets are $45, and proceeds benefit the Art League's programming efforts.
With the departure of Oktoberfest comes a new fall tradition: Novemberfest. From noon to 5 PM on Saturday, Rustico in Alexandria provides 80 beers and ciders from breweries all across Northern Virginia (AleWerks Brewing, Blue Bee Cider, and Commonwealth Brewing Co. to name a few). Chef Aaron Wright serves barbecue pork sandwiches, turkey legs, and sausages. Guests can also enjoy live bluegrass music, games, and activities. Tickets are $25 in advance, which includes 20 food and drink tickets. Or pay $10 at the door and purchase food and drink a la carte.
Trummer's on Main in Clifton, Virginia brings diners a taste of Charleston at its Low Country Oyster Roast this Sunday, November 5. Diners can nosh on poached shrimp, sweet potato souffle, all-you-can-eat oysters, and chicken and sausage gumbo from 1 to 6 PM. Tickets are $49 per person for adults, and $12 for children.
Get your tapas on at Calle Cinco this Sunday with a cooking class from 3 to 6 PM led by chef George Rodriguez. Attendees will learn how to make Barcelona-style tapas, pintxos, and churros. Tickets are $50 per person.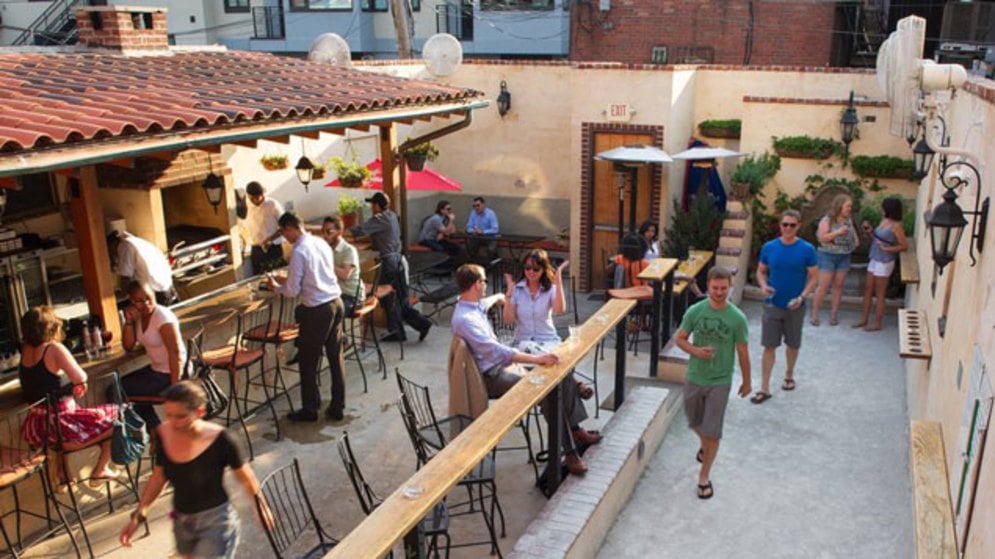 Neighborhood wine bar Vinoteca has been in the biz for ten years now, and the neighborhood celebrating with a week's worth of festivities and free drinks. On Sunday, diners can enjoy brunch from 11 AM to 3 PM, a special afternoon happy hour from 3 to 6 PM, and a live outdoor Flamenco show from 4 to 6 PM. Diners can cheers with with free sparkling wine from November 5 to 11, when the kitchen is bringing back menu classics such as the pan con tomate and duck confit eggs benedict.
And heading into the week…
Jinya's first sake dinner takes place on Wednesday, November 8, and features four courses along with pairings from sake sommelier Christian Choi. Guests can also preview the newest cocktail on the menu, the Whiskey Highball. Seating is at 6 PM, and the menu is $55 per person, including tax and tip.