Whether you're looking for coconut curry noodles, Korean face masks, South Asian spices, or diapers, a new Burmese bodega inside Union Market aims to be your one stop destination for all that and so much more.
The shop is an expansion of Toli Moli, the Union Market stall serving creamy, gelatinous Burmese parfaits known as falooda. Simone Jacobson and her mother Jocelyn Law-Yone, along with friend Eric Wang, founded the food business nearly two years ago to introduce Washingtonians to a slice of Burmese cuisine and culture. By taking over bigger digs previously occupied by Maketto chef Erik Bruner-Yang's Honeycomb Market, they're able to add a wide range of pantry items, books, and prepared foods. The bodega opens with a limited selection on November 25, and fully debuts on December 2.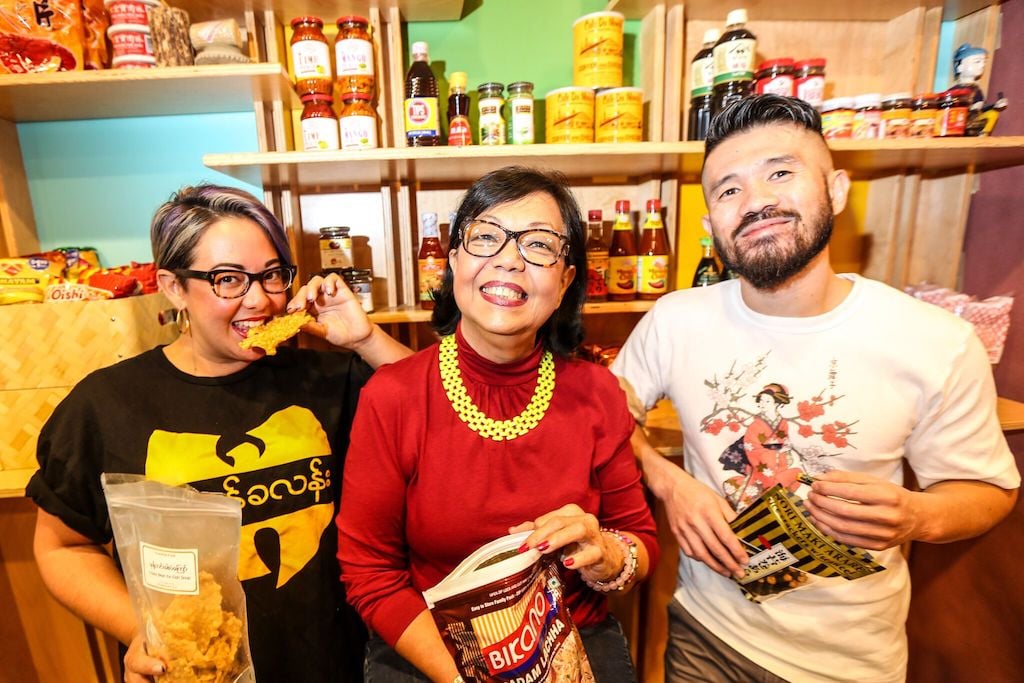 The shelves will be stocked with hundreds of products from Burma, Korea, China, Taiwan, Japan, the Philippines, Thailand, India, and other parts of what Simone likes to call the "spice diaspora." Expect everything from packaged ramen and roasted coconut drinks to kimchi and chicken dripping sauce.
Given the owners' Burmese roots, there's a sizable collection of Burmese items, including pickled tea leaves and balachaung, a condiment with chilies and dried shrimp. They'll also make their own pickles and "Burmese salsas." For something more low-brow, grab a packet of instant Burmese milk or Vietnamese coffee and ask for some hot water.
"When we started to stock the shelves, it definitely tells the story of the three of us," Jacobson says. Her mom's family is ethnically Chinese, Burmese, and British. (Yes, there are even some British biscuits stuffed in the market.) Meanwhile, Wang is Taiwanese-Japanese.
They'll also pay homage to DC with local products, such as Misfit Juice. And like New York bodegas, they're not above offering household necessities ranging from diapers and tampons to Korean face masks and the Burmese equivalent to Bengay.
Don't see what you're looking for? Jacobson says they'll order specialty ingredients for customers with advance notice. They're also seeking community input on what they should stock through an online survey.
Meanwhile, Duende District Bookstore is helping to curate a collection of cookbooks, food and culture books, Burmese phrase books, children's books by and about people of color, Asian and Asian-American magazines, Japanese manga, zines, and more. Among the mix: Golden Parasol, a book written by Jacobson's aunt about their family history.
"It's going to be 'toli moli'— a little of this, a little of that," Jacobson says.
Despite the brimming shelves, the chaos is carefully curated. Toli Moli hired Formfunction Studio's Alison Beshai to strategically arrange the products and give the space the bright colors of a Burmese open air market.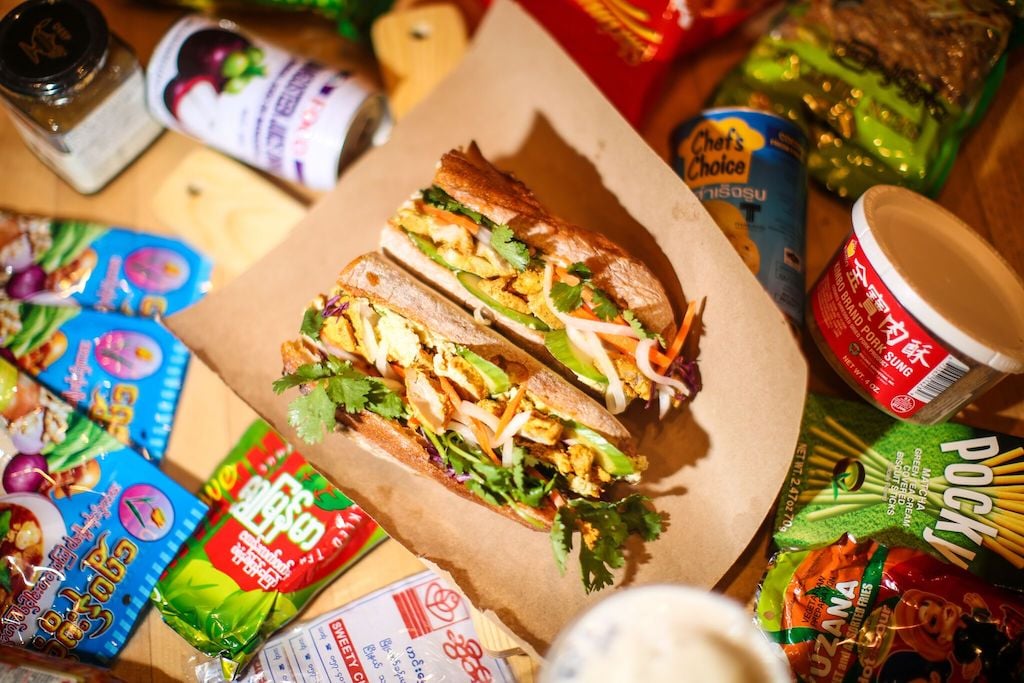 If you're seeking for something to eat immediately, Toli Moli will still serve falooda plus a few new dishes. You'll find Burmese toast, a dish popularized in India with an herb chutney and fried egg, as well as coconut curry noodles and baguette sandwiches with Burmese flavors (i.e. tandoori chicken, Chinese sausage and egg). The bodega itself has a table with just four seats, but you can take your food elsewhere in the market.
Going forward, Jacobson hopes the place will be a community hub with pop-ups from other local and Asian-American food businesses. Already, there's a line-up: Short Eats will serve Sri Lankan rotis on December 9, and Dorjee Momo will prepare Tibetan dumplings on December 30.
"We would like to surprise and delight," Jacobson says. "I want people to have a good time, grab a basket, and just fill it with things they never even knew they wanted and also things that they've been craving for years."
Toli Moli Burmese Bodega. Union Market, 1309 5th St., NE. Open Tuesday through Friday from 10 AM to 8 PM, Saturday from 9 AM to 8 PM, and Sunday from 9 AM to 6 PM. Closed Mondays.