From Paris to Virginia, a chain of events—all by chance—brought together Virginia Tech students Sarah Keim and Brian Dohn. Inspired by their orange-and-maroon Alma Mater, the couple planned a playful wedding ceremony featuring their three adorable pooches and plenty of references to VT, including a surprise appearance from the Hokie bird mascot himself. Images below by Stephen Gosling Photography.
Follow B&G on Instagram | Like B&G on Facebook
Sarah and Brian's coupling was the result of rather random coincidences. It all started when Brian moved to Paris with his family his junior year of high school and became fast friends with another US transplant, Jiji. After graduating high school, Brian chose to attend Virginia Tech where, incidentally, Jiji knew another incoming student named Melissa, an old friend of hers from the US. Jiji told her to keep an eye out for "a tall guy with red hair, who would be hard to miss." Sure enough, Melissa spotted Brian at a party freshman year and they struck up a friendship.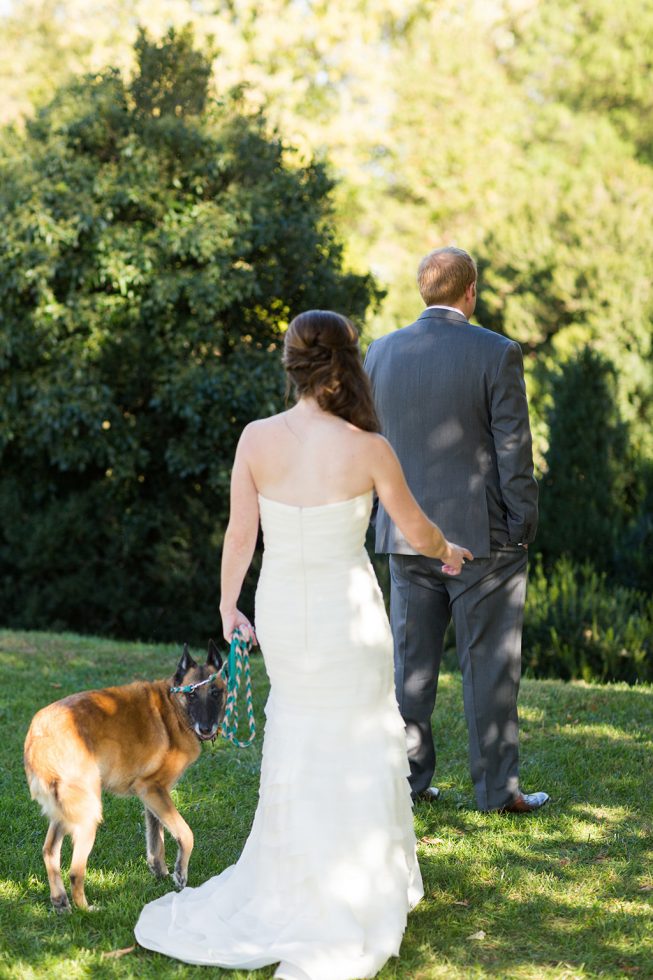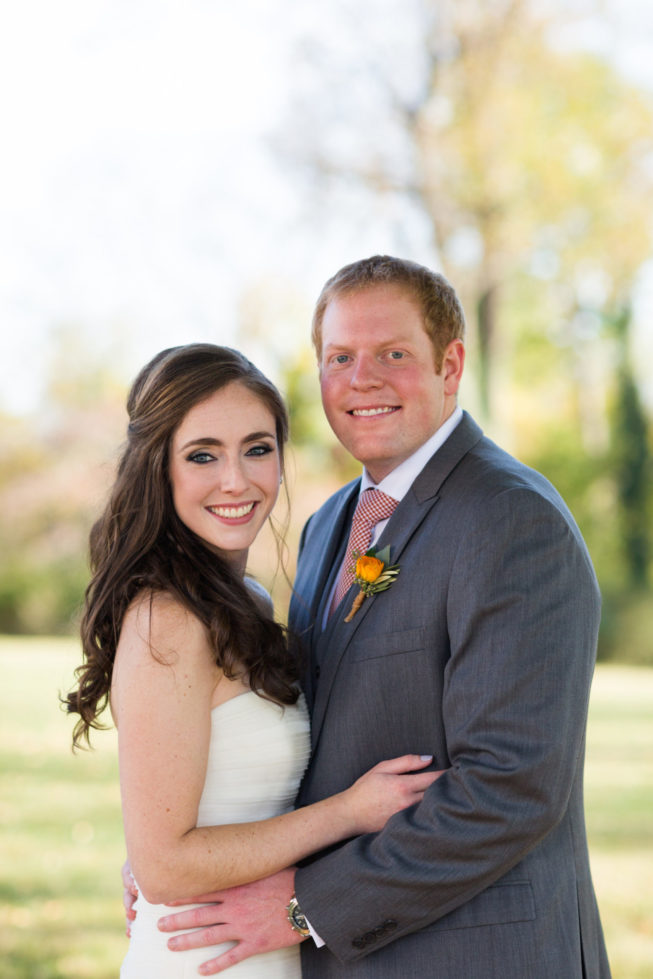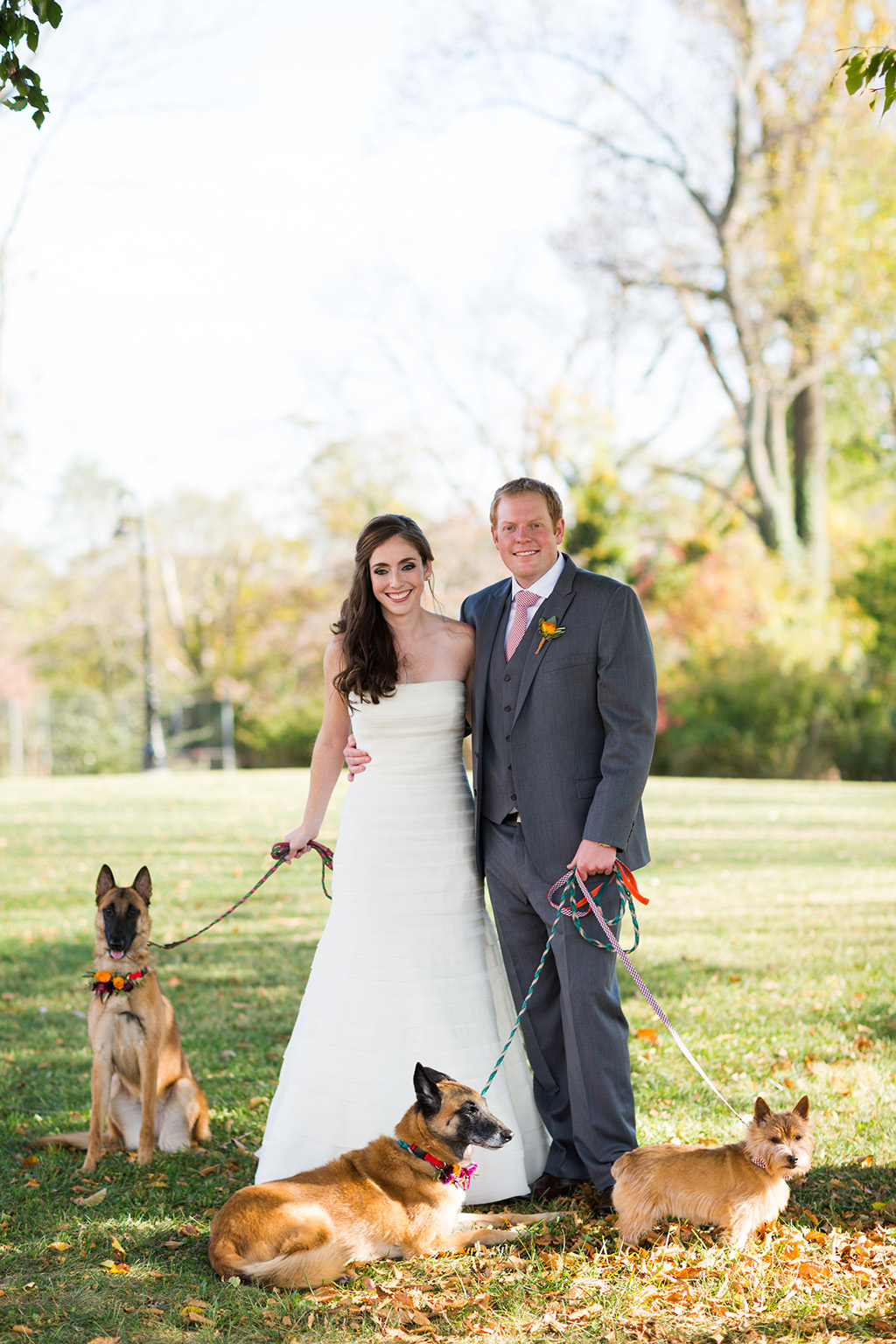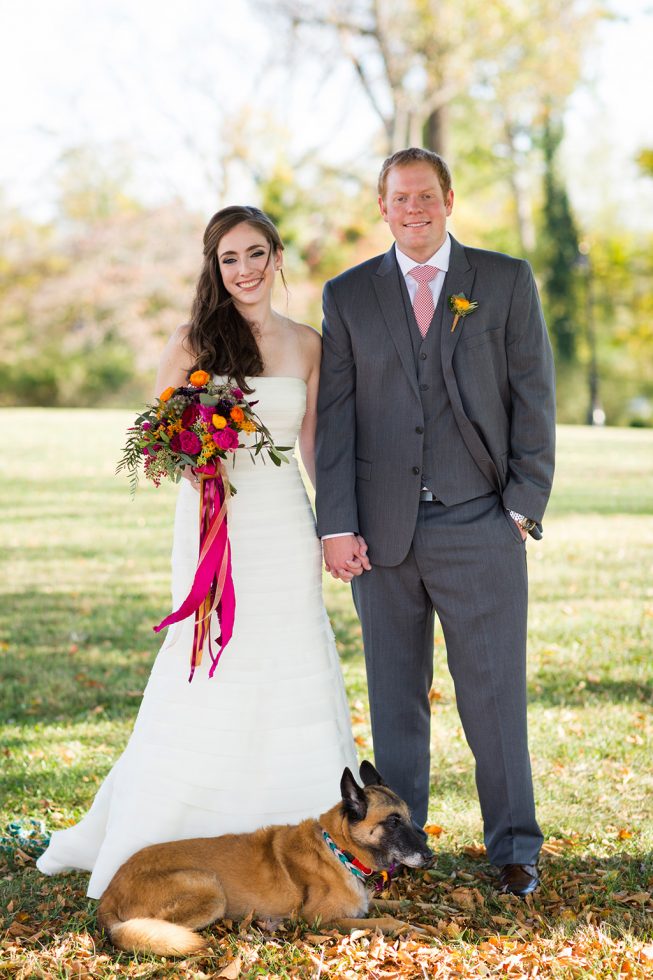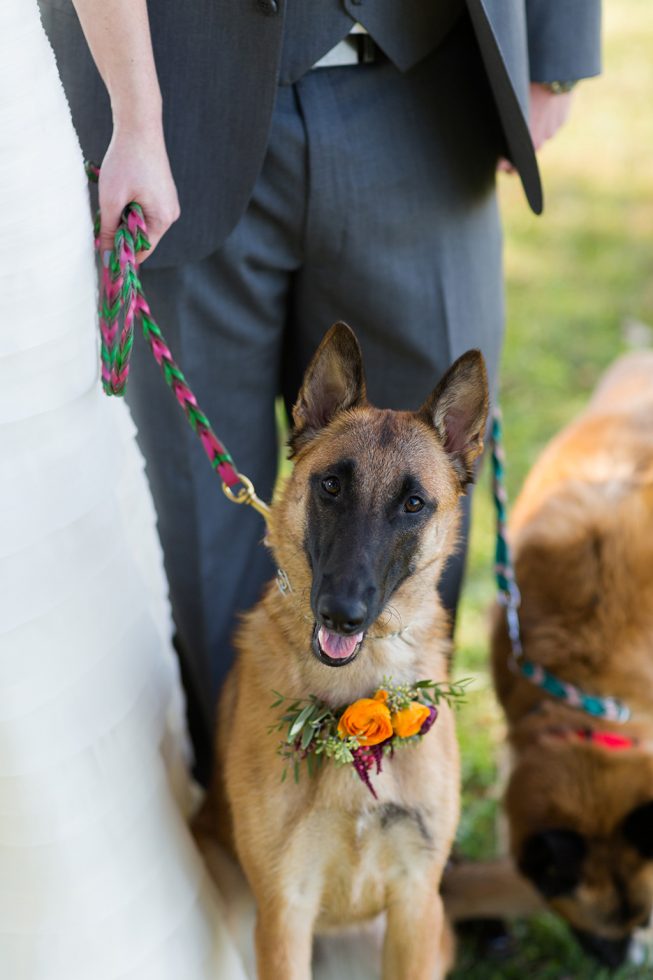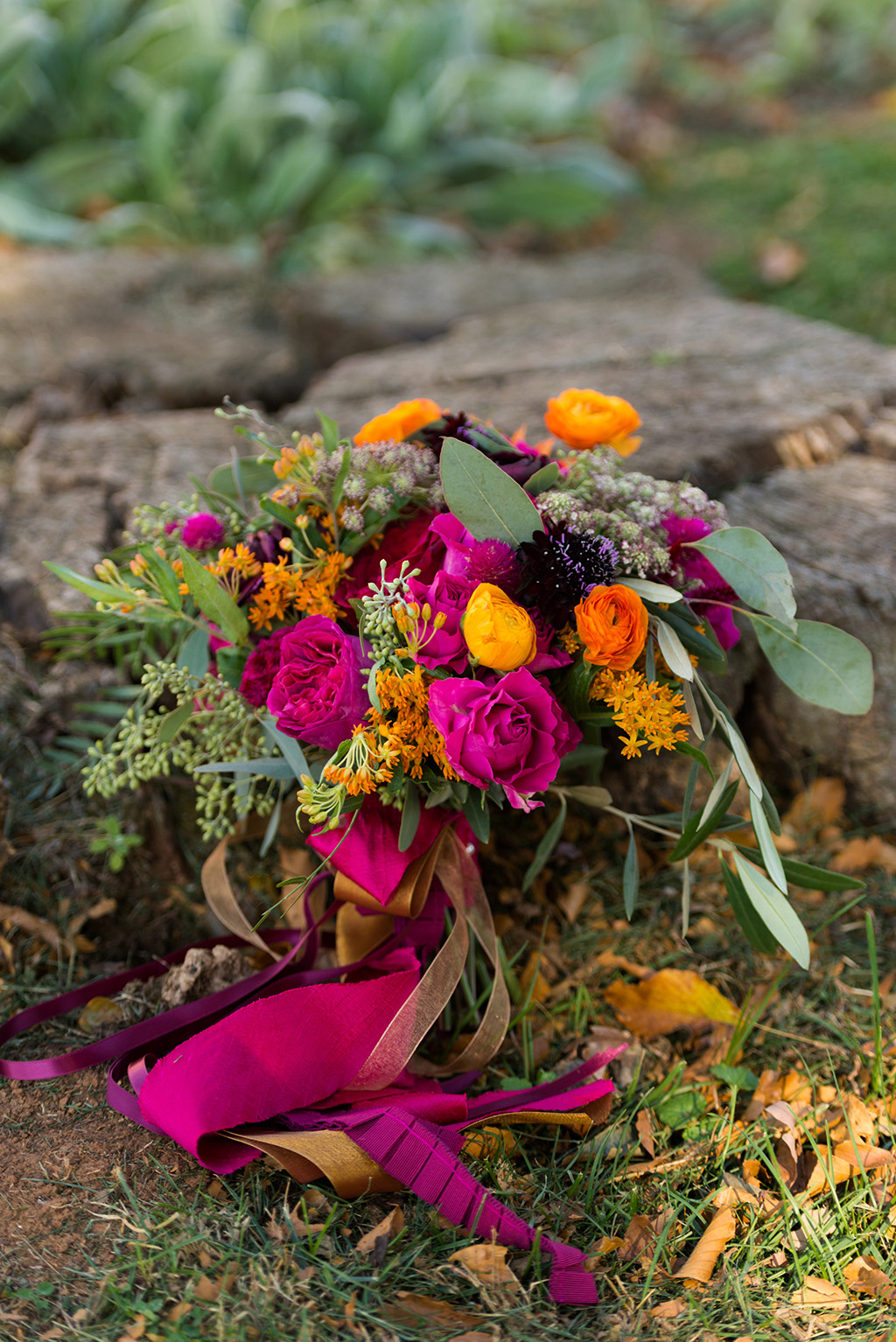 The following year, Melissa moved into an apartment with her friend Sarah. Still close with Brian, she regularly invited him over to hang out and watch TV at their apartment. Unfortunately, she also had a schedule full of 8 AM classes and a sleep routine she was serious about sticking to, which often meant she left Sarah and Brian to awkwardly watch TV without her.
When this happened—it became a habit—Brian didn't want to be rude and leave immediately, but he also felt awkward about hanging around. Conversely, Sarah didn't want to tell him to leave, but didn't really know what to do with him since they weren't quite friends yet.
"I'm pretty sure my solution was to make him hang out with my dogs," recalls Sarah. Slowly but surely, a friendship grew out of the awkwardness and eventually, Brian was coming over to spend time just with Sarah.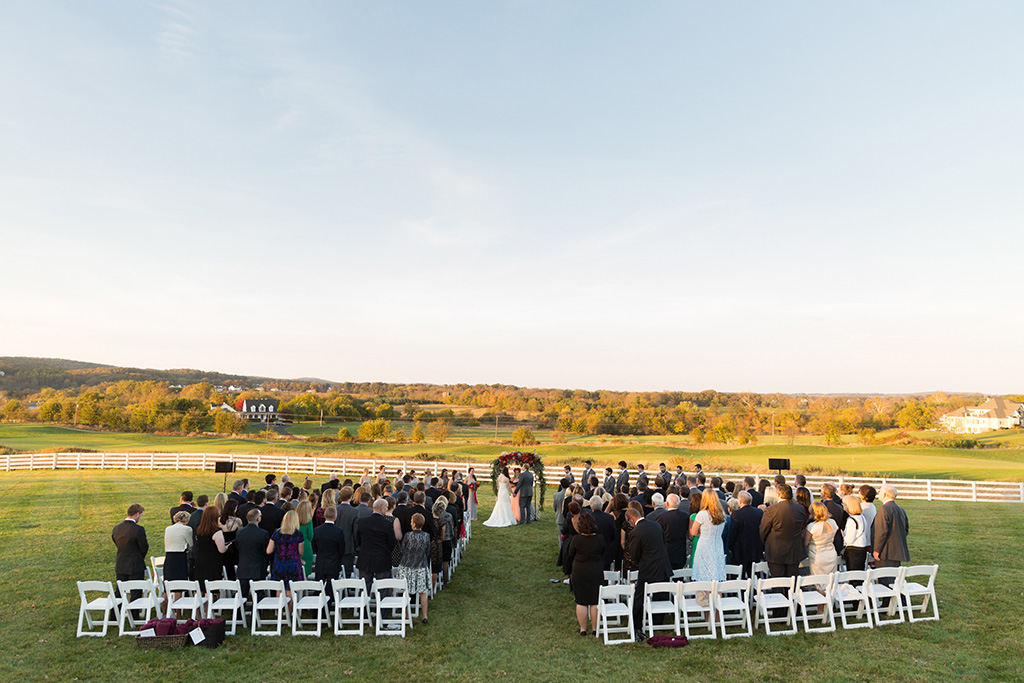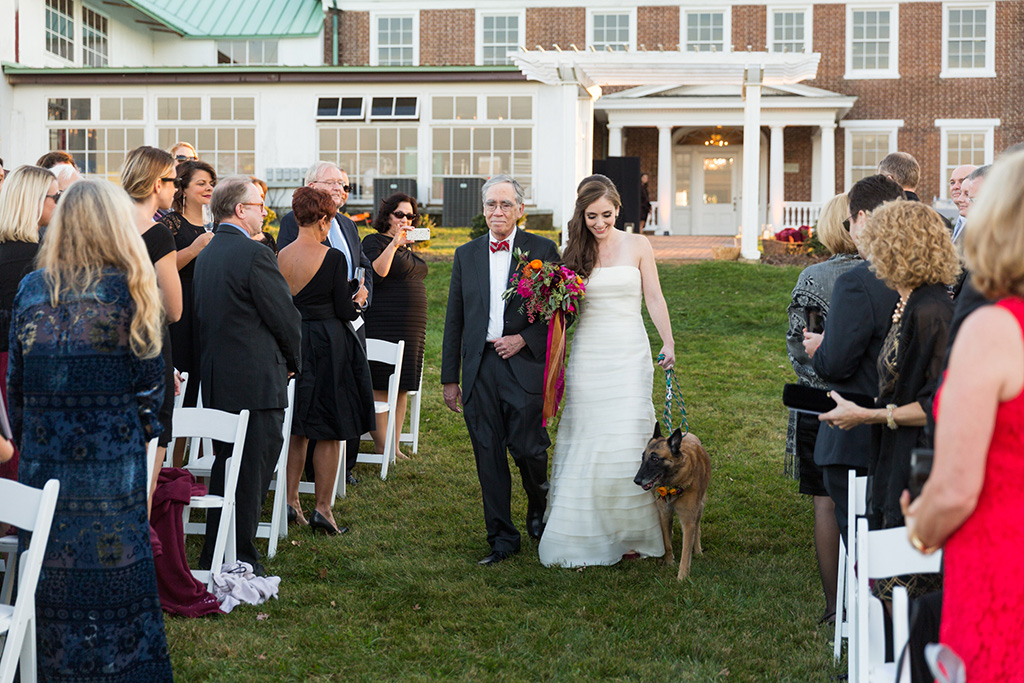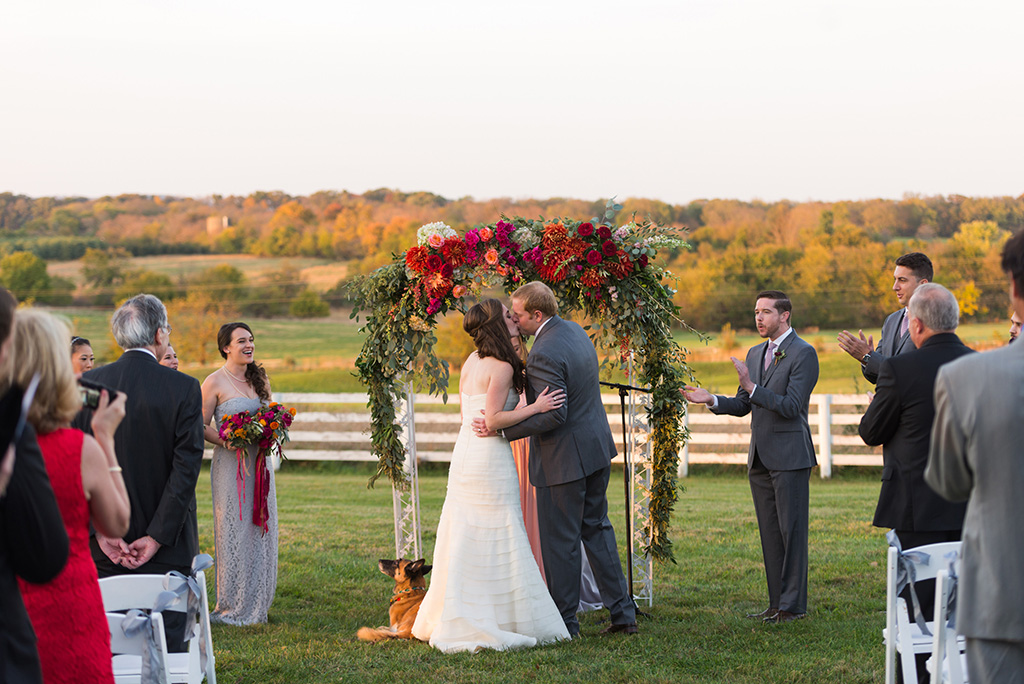 Their first date was the definition of college-day casual. Brian recalls the day, almost eleven years ago, when he finally asked Sarah out: "We went to Outback Steakhouse and then to see Borat. Yes, Borat. I really think this combination speaks for itself. It's who we were at 19. Also, this is still who we are. We would do this again, except we would probably go to a nicer steakhouse."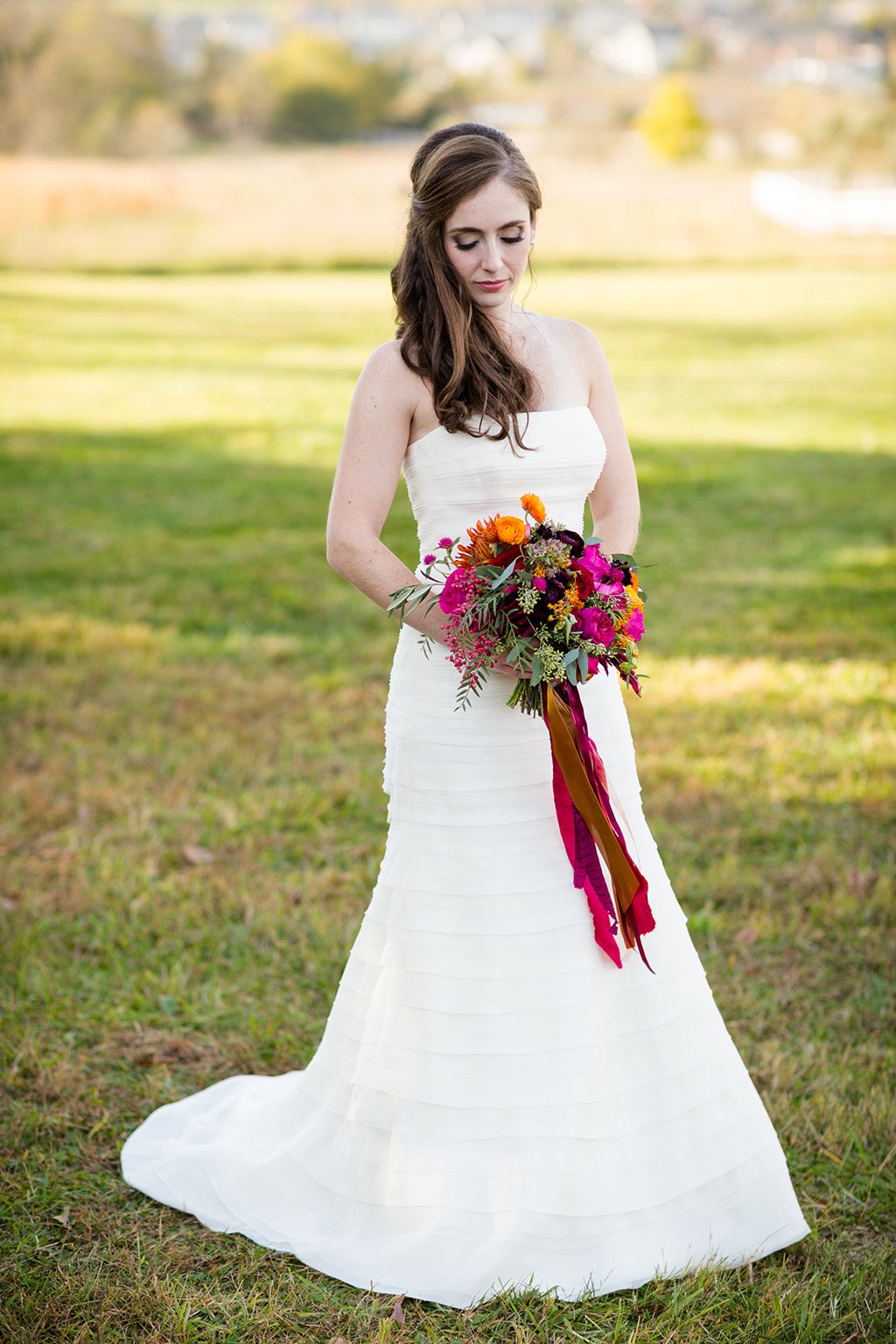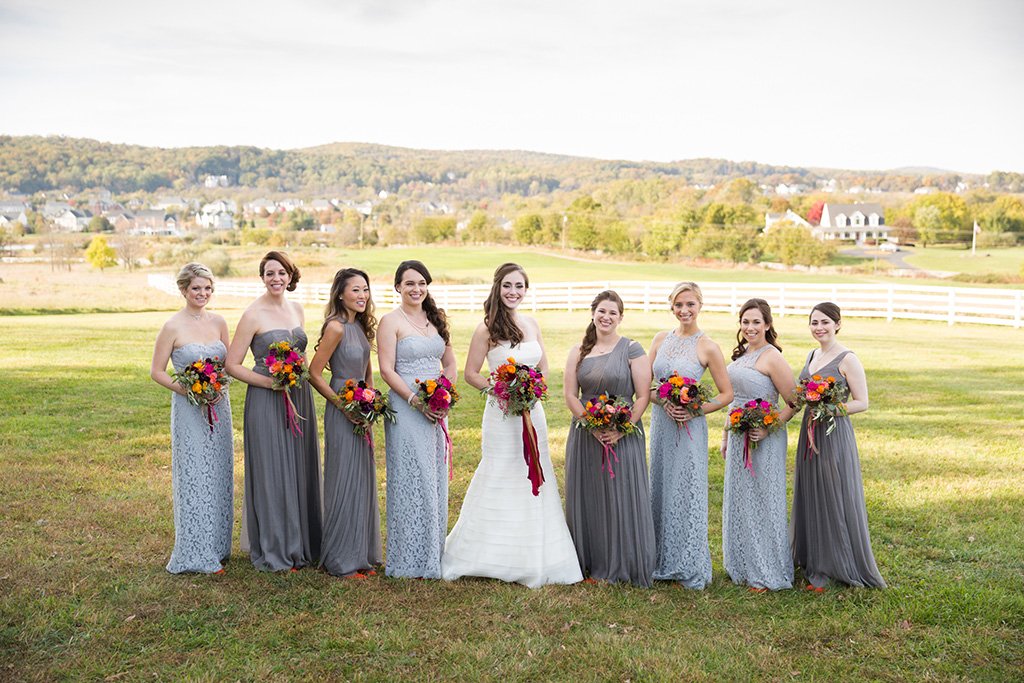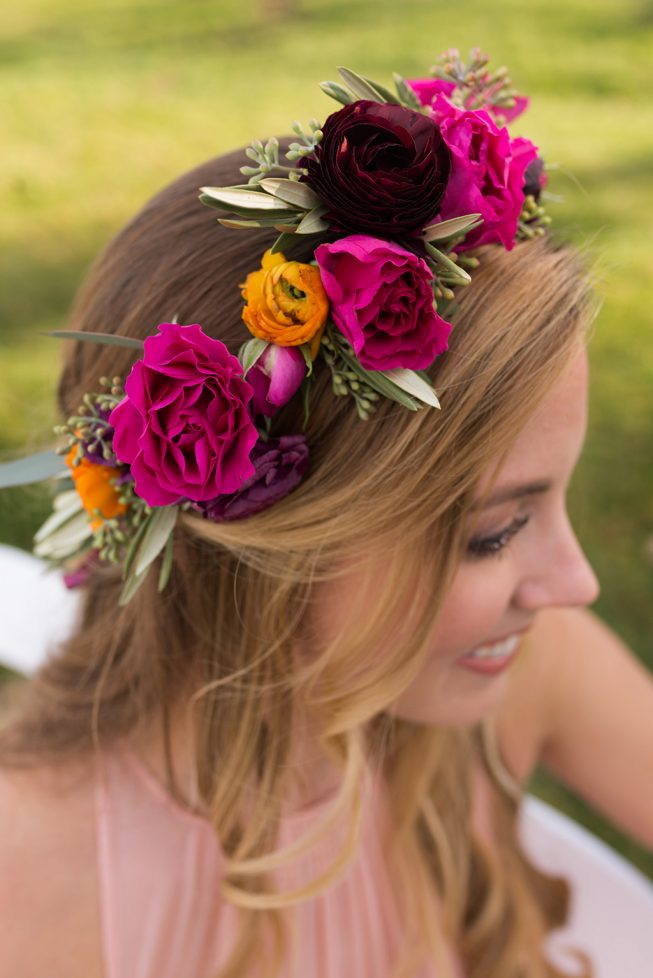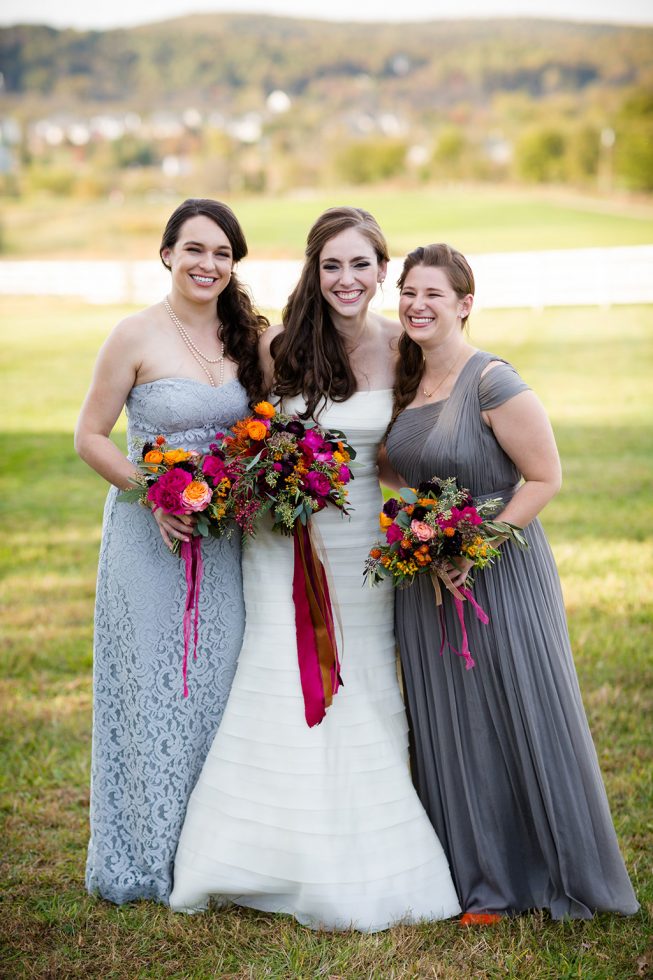 After nearly a decade together, Brian proposed on a summer day in New Jersey. The couple was staying at Brian's parents house, and he had received a nice bottle of Champagne from a friend for finishing grad school a few months earlier. Under the guise of opening up the bottle for a little cruise, he took Sarah out on a boat ride at sunset. Once they were out on the water, Brian got down on one knee and proposed.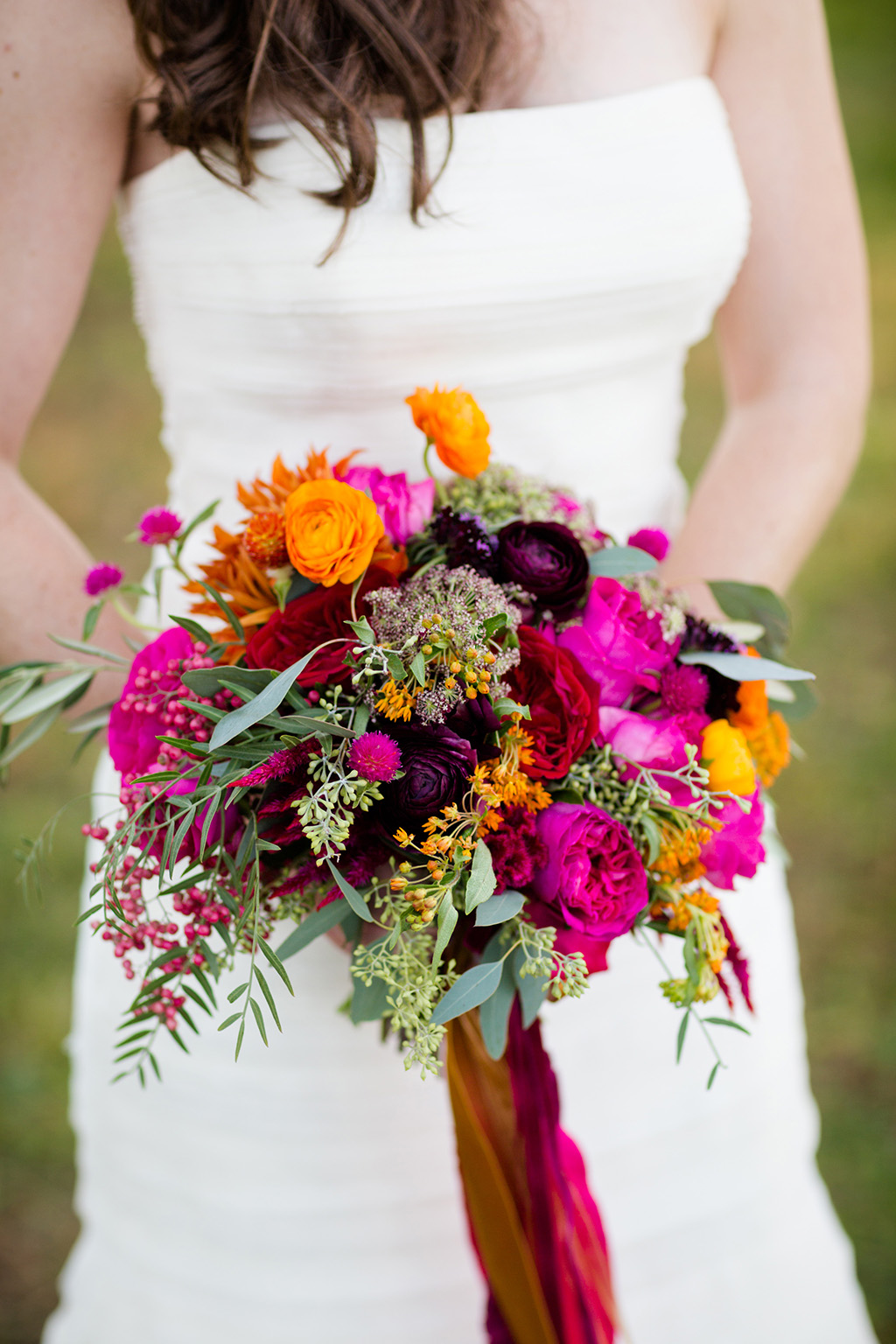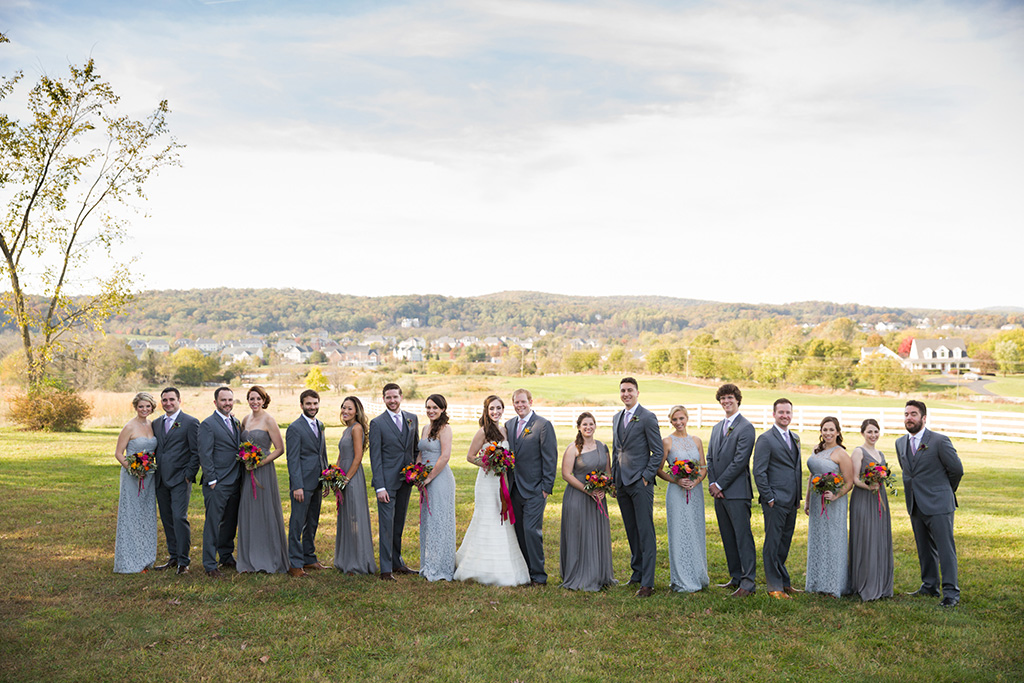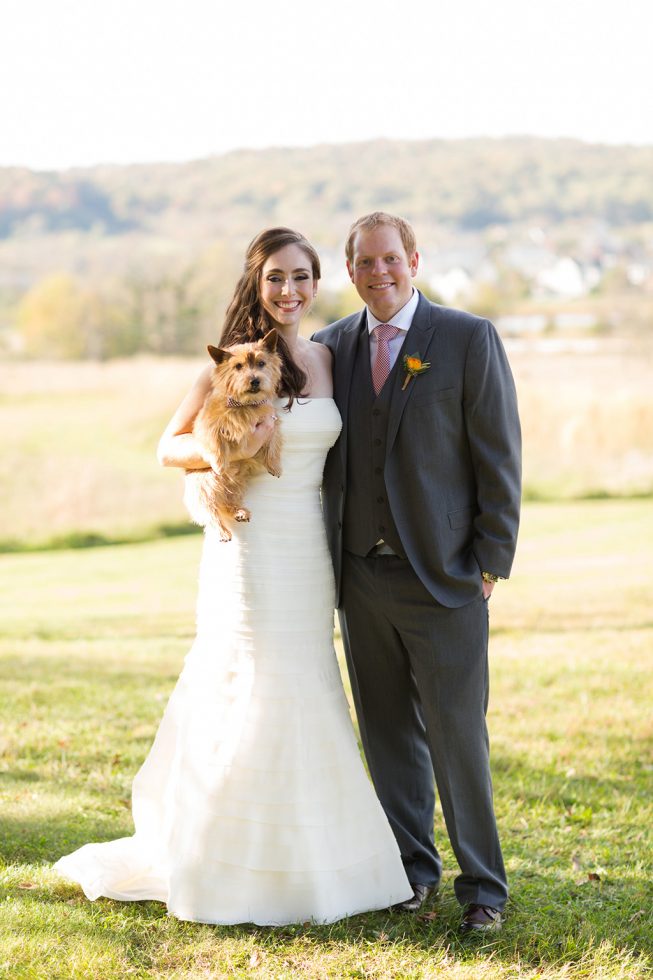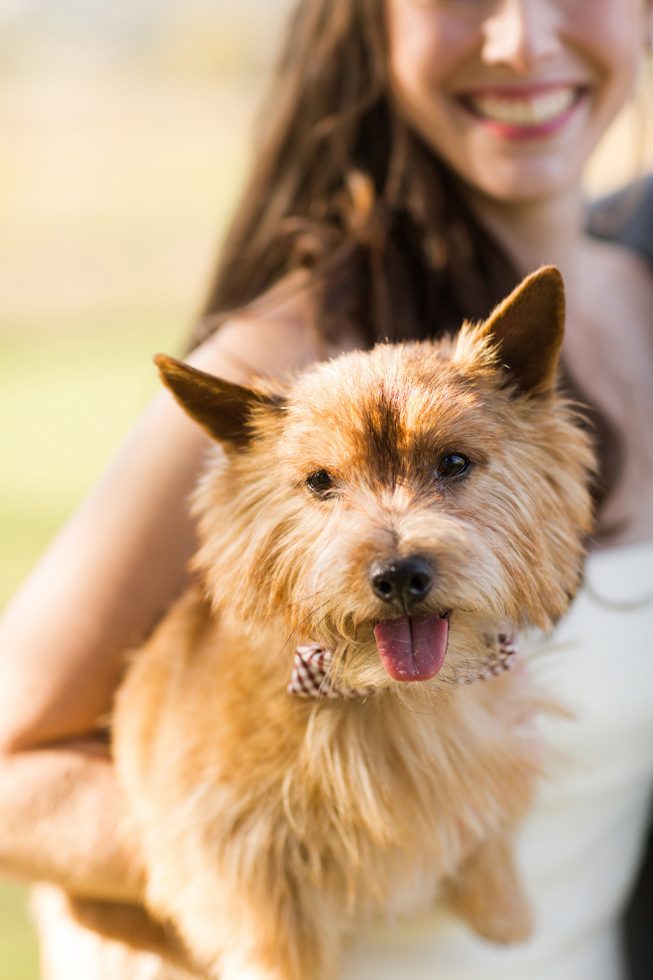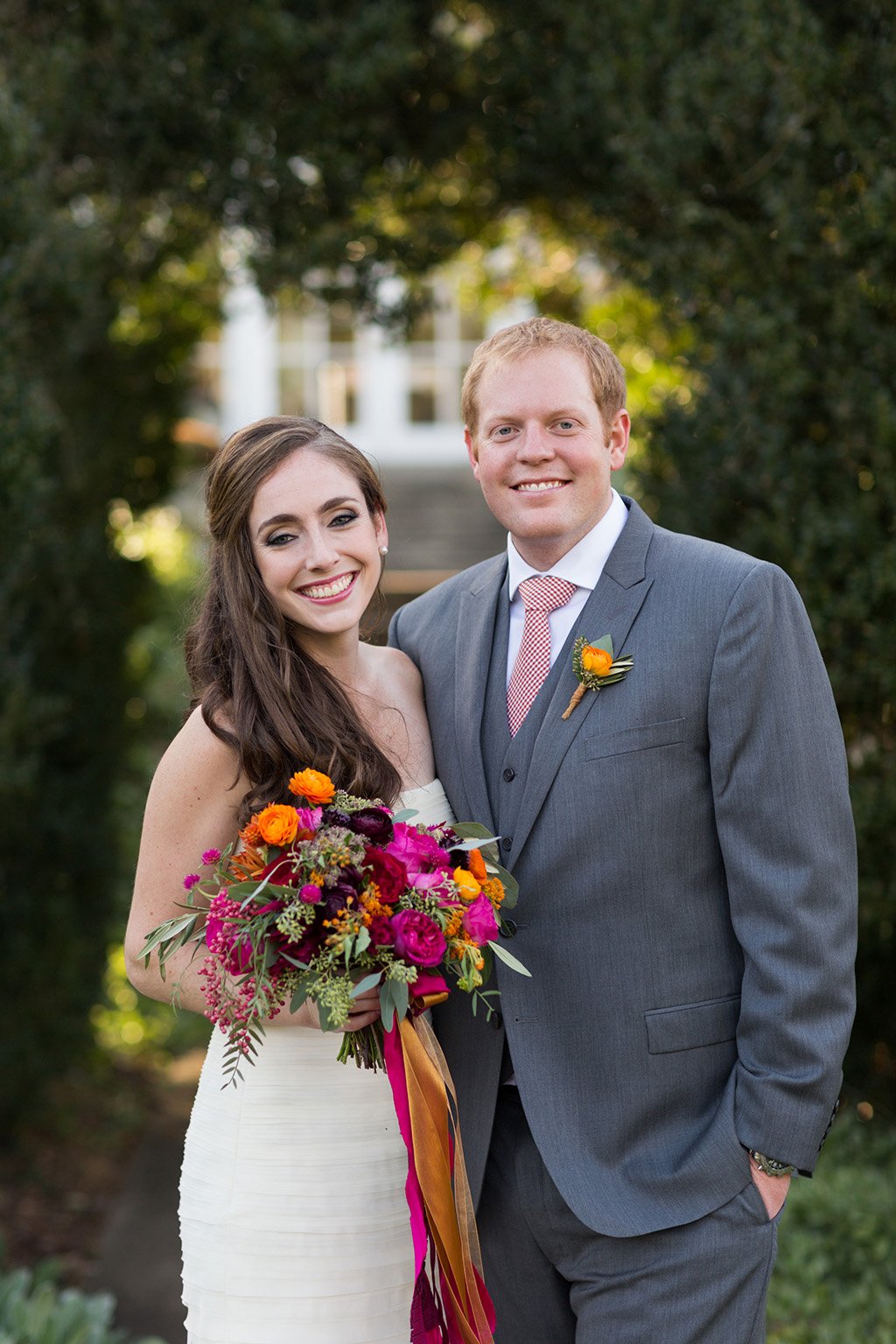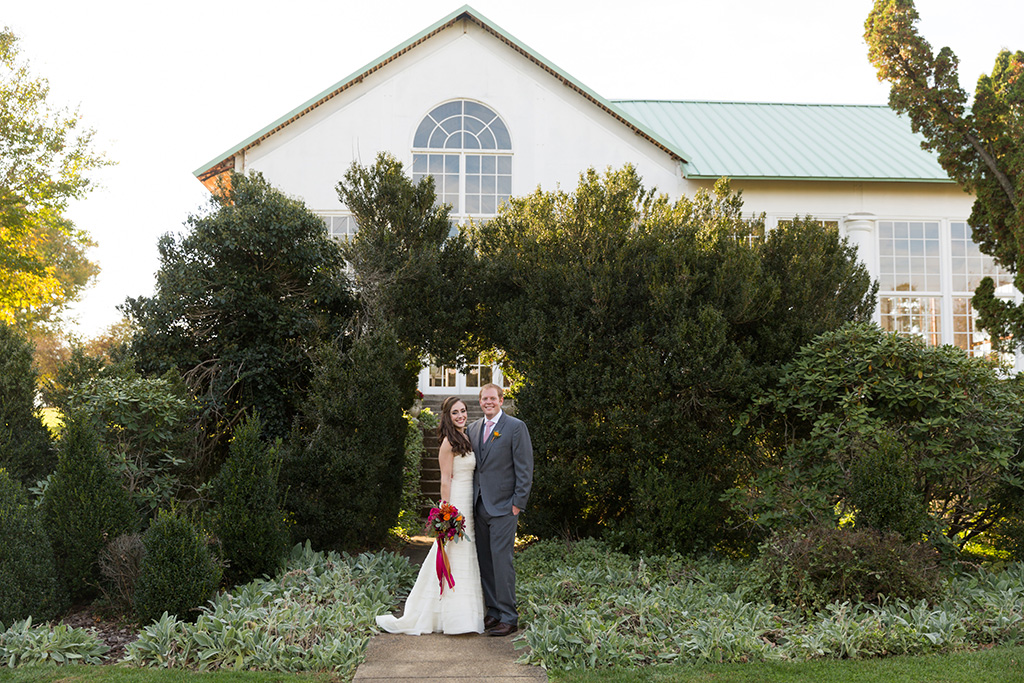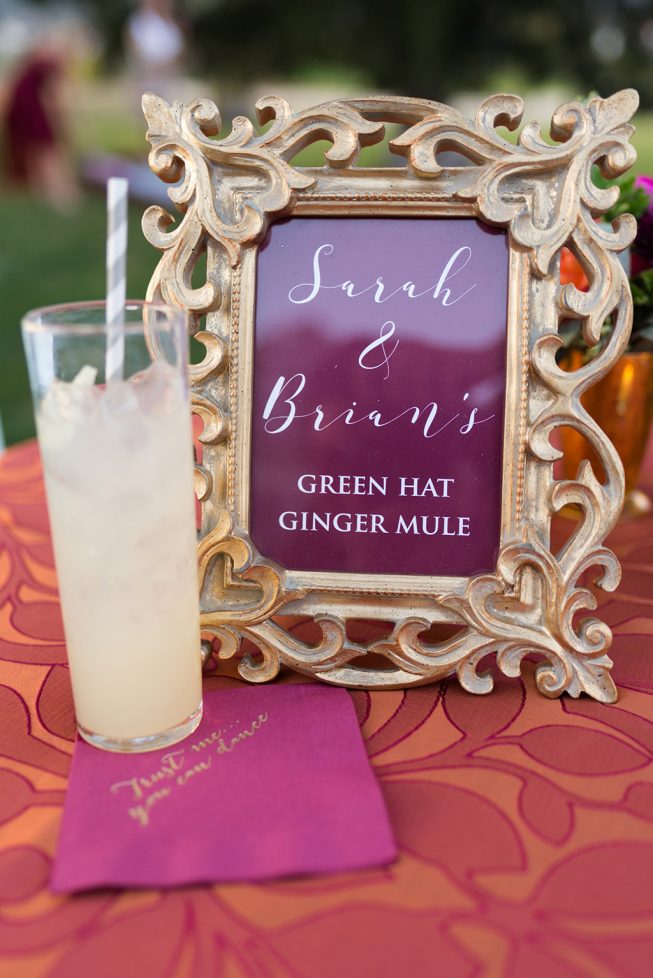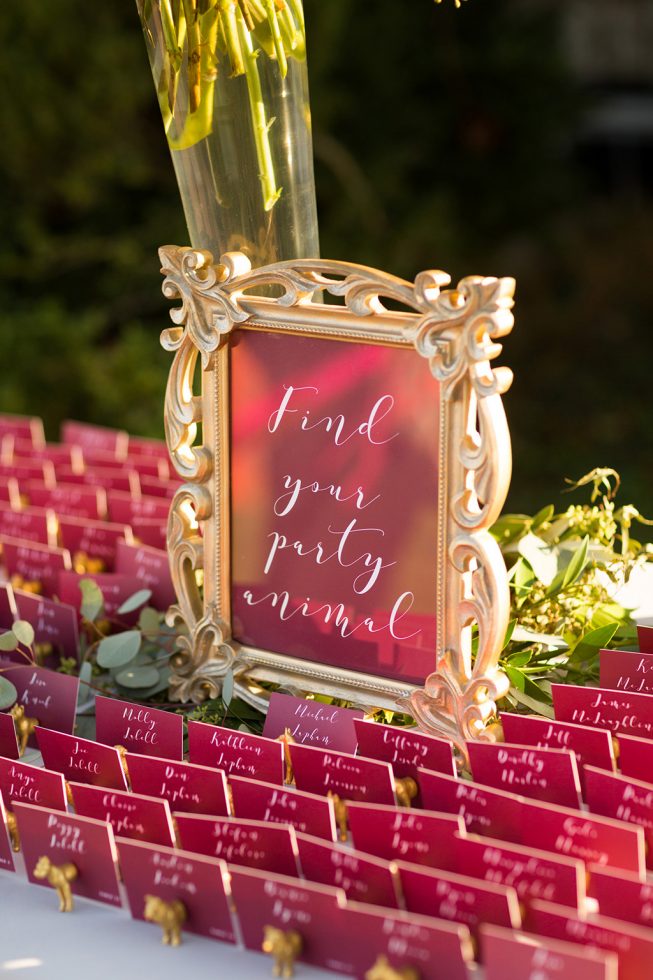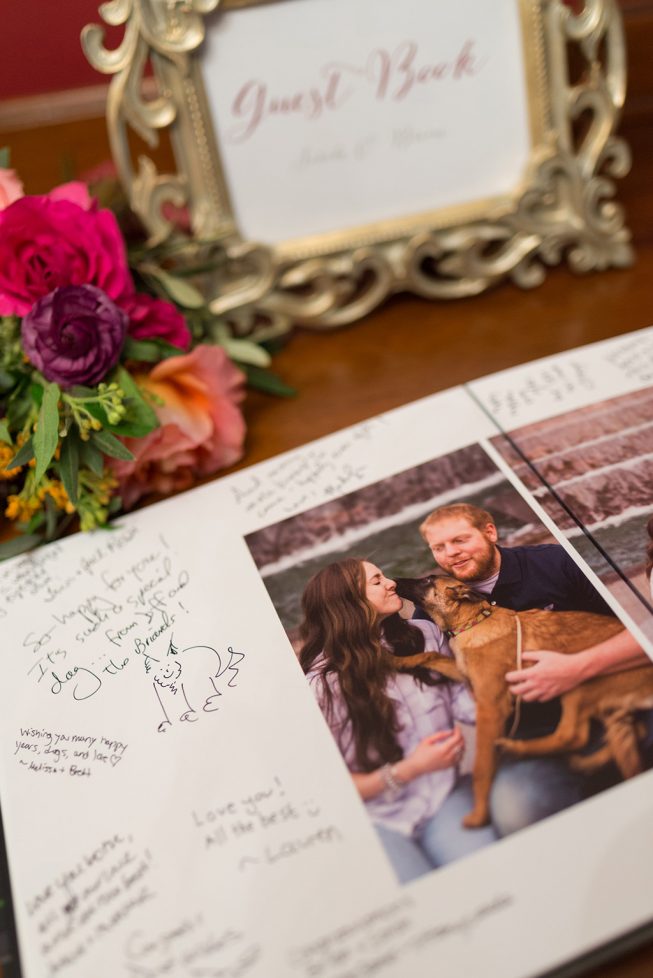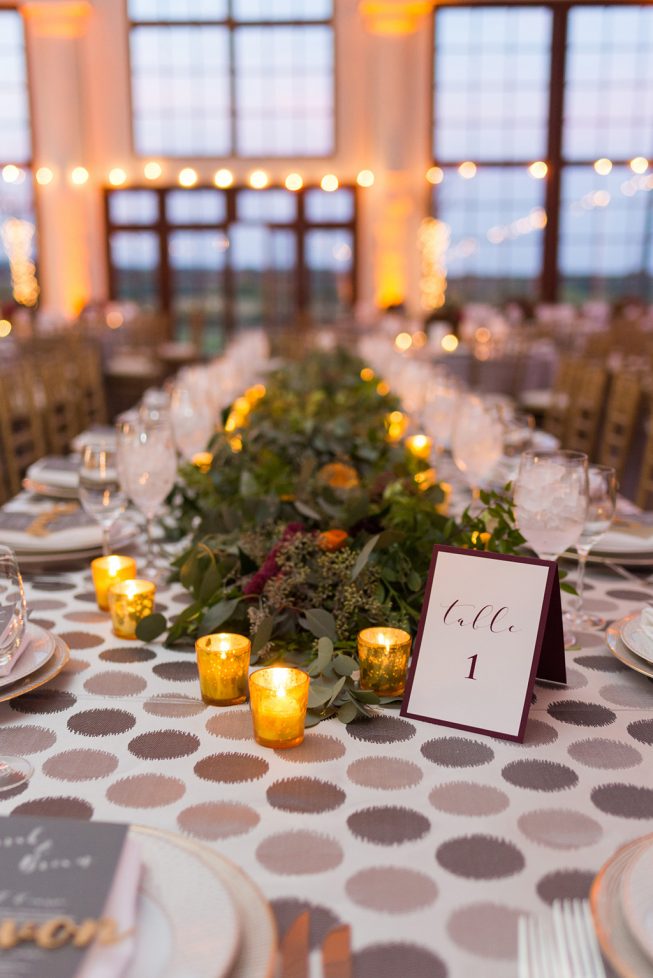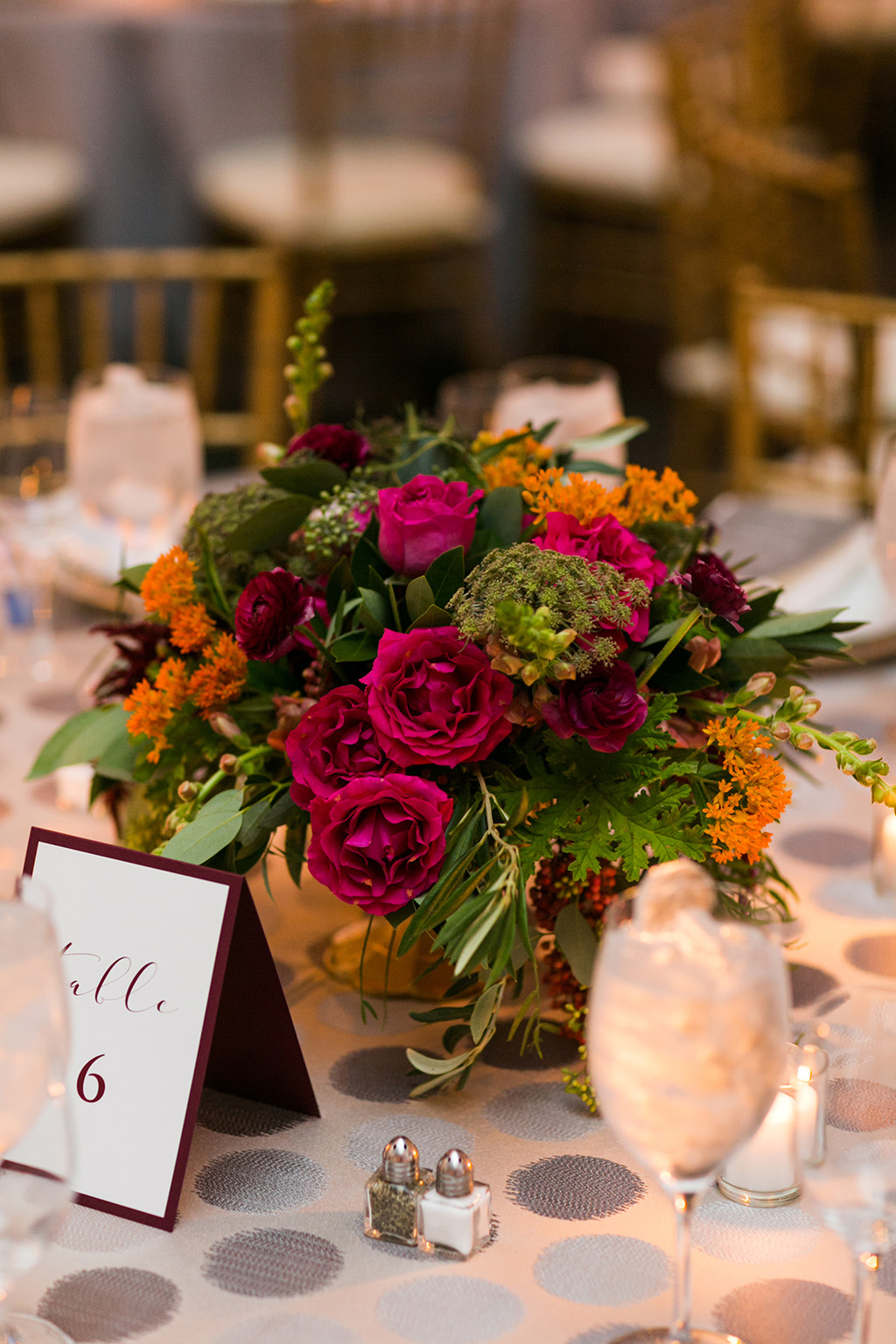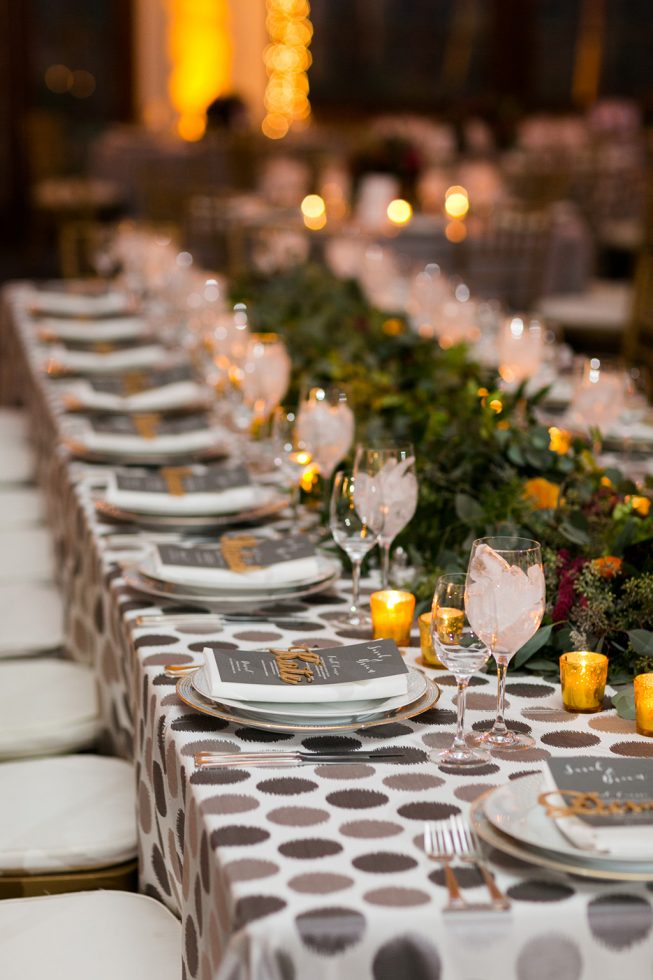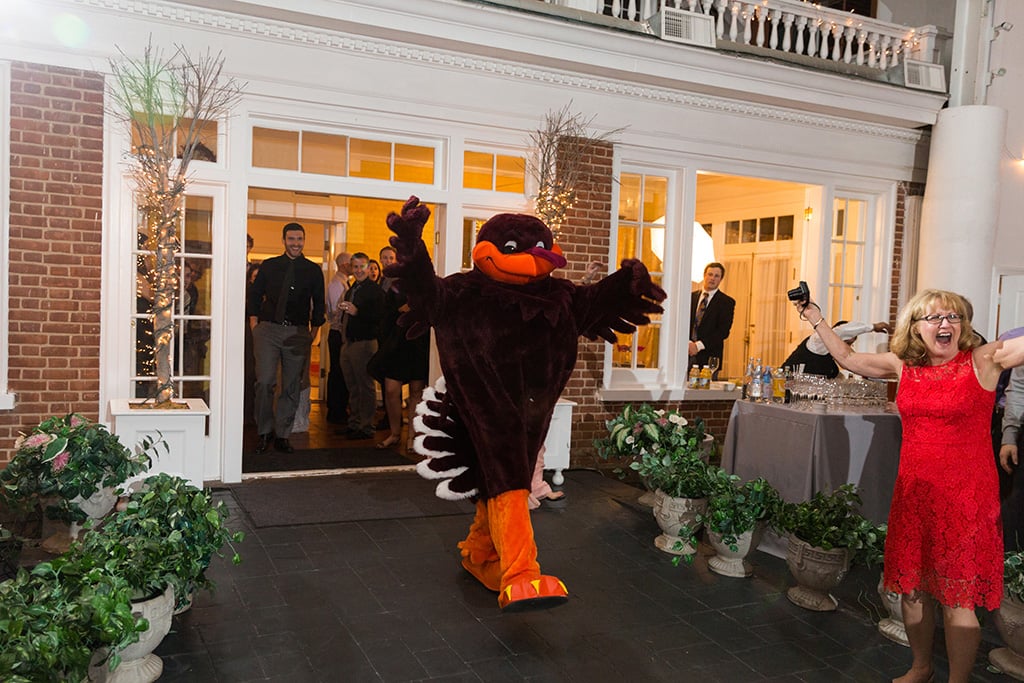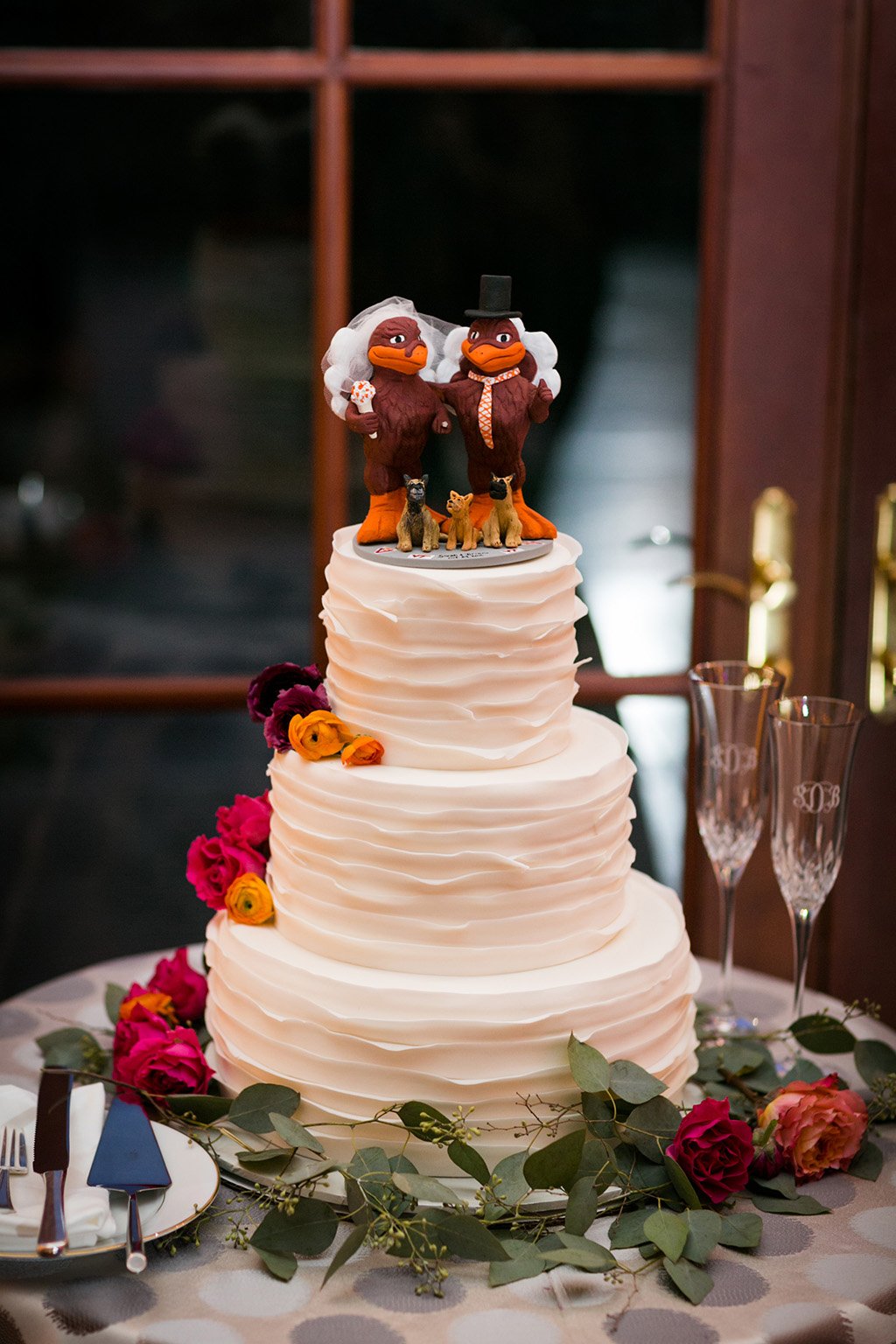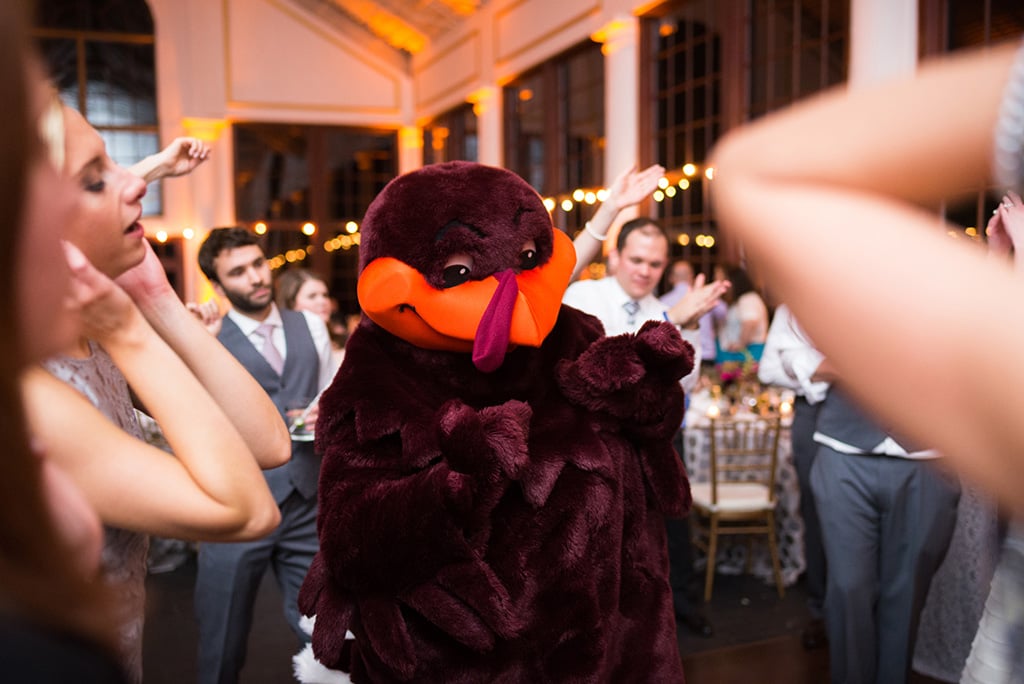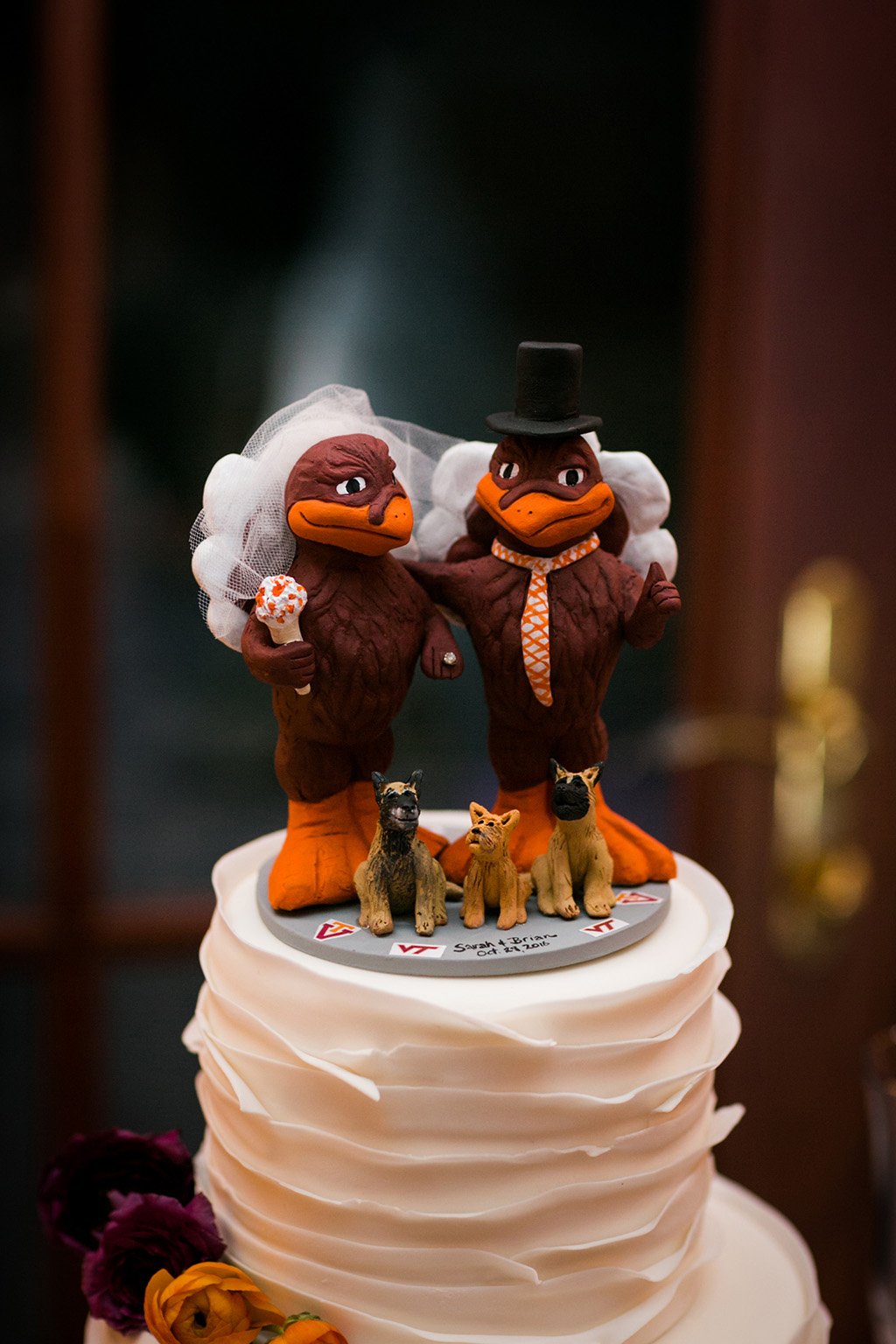 For an end-of-the-night surprise, Sarah's friend Lauren, also the officiant, arranged for the Virginia Tech mascot, the Hokie, to arrive in-person to crash the party. The big turkey-esque bird showed up at the end of the night to keep the party going, right around the time when Sarah and Brian cut into their cake. The cake toppers? His-and-hers Hokies.
The Details
Photographer: Stephen Gosling Photography | Event Coordinator: Kaitlyn Hostetler of EVOKE Event Planning and Design | Venue: Raspberry Plain Manor in Leesburg, Virginia | Florist: Holly Heider Chapple | Invitations: Paperzest | Caterers: Occasions Caterers | Cake: Occasions Caterers | Bride's Hair and Makeup: Carola Myers | Bride's Gown: Vera Wang from Saks Jandel | Bridesmaids Gowns: J.Crew | Groom's Tux: Egara | Transportation: US Sedans Service | Music/Entertainment: Nation from Elan Artists | Photo Booth: J White Productions and Social Print Co.