1. Good Booty by Ann Powers
Politics and Prose at the Wharf, December 1
The latest book from NPR music critic Ann Powers chronicles the history of sexual expression in American music, from 1920s vocalist Florence Mills to nerd heartthrob Buddy Holly to erotic deity Prince. In advance of her appearance at Politics and Prose's new outpost at the Wharf, we asked her to choose some of the sexiest songs ever to come out of Washington.
The Duke Ellington Orchestra with Adelaide Hall "Creole Love Call"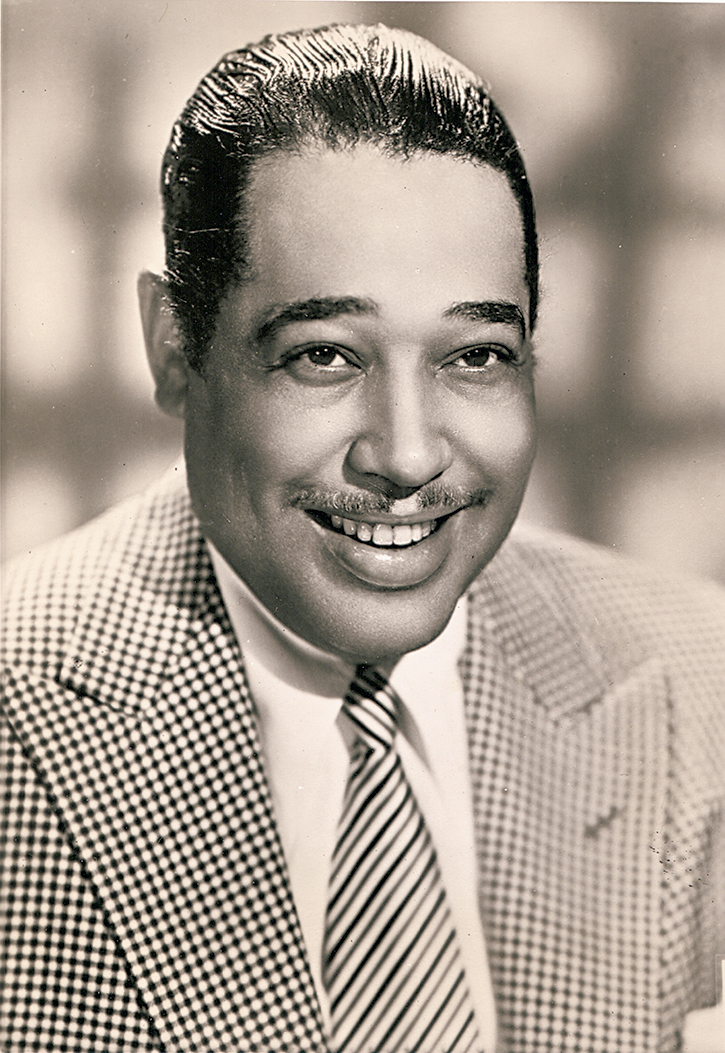 This 1927 tune features some suggestively throaty singing. "It was one of the first completely wordless vocal songs record­ed," Powers says, "and of course, these wordless vocals evoke more than just love."
Starland Vocal Band "Afternoon Delight"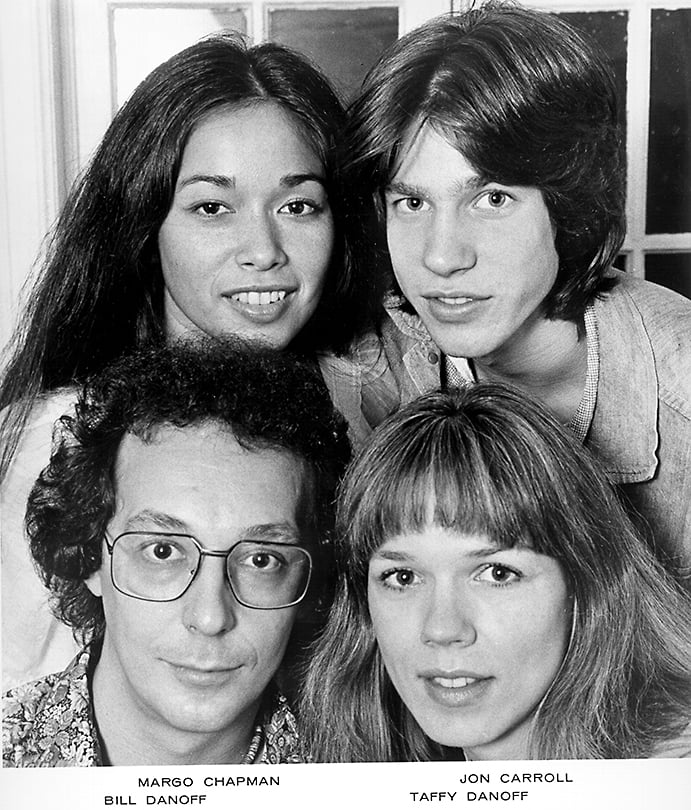 After it came out in 1976, the DC-based group's racy earworm became a breakout smash. "The immortal hit about pre-sundown sex was actually penned after a long afternoon at Clyde's of Georgetown."
Priests "Say No"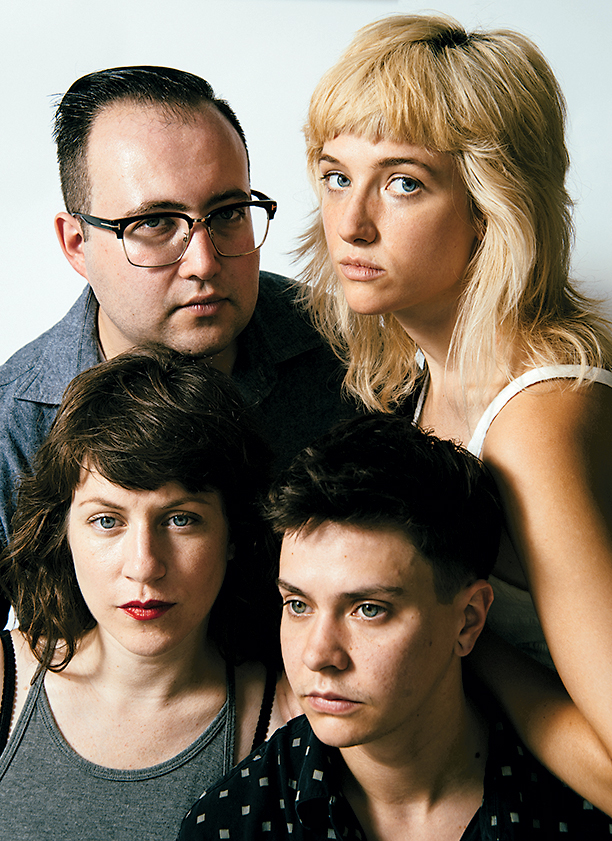 You can find this track from the popular local punk quartet on its 2013 album, Tape Two. "It's a great song about defying societal pressures that make it hard to maintain a relationship. It's about defiantly being in love."
Meshell Ndegeocello "Satisfy"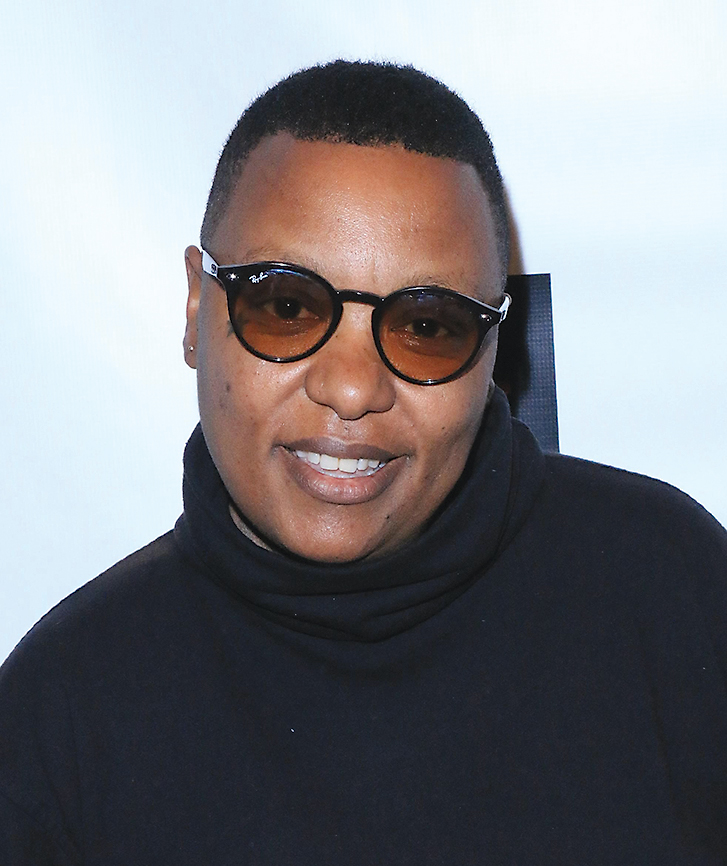 The onetime Duke Ellington School of the Arts student released this sultry tune in 1999. "Her Bitter album was an intimate view into a relationship and its aftermath. It's wrenching. But 'Satisfy'—the title pretty much says it all."
2. Draw the Circle
Mosaic Theater Company, December 1–24
It doesn't get more personal than this. Actor and playwright Mashuq Mushtaq Deen has created an autobiographical one-man show about coming out as transgender to his conservative Muslim family in a small Connecticut town. But he doesn't play himself—Deen takes on the roles of his parents, friends, and niece in a tale of self-discovery and the complexity of unconditional love. $20 to $65.
3. Advice from the Lights by Steph Burt
Politics and Prose, December 3
In this new collection, the poet and critic Steph Burt—who grew up in Washington—explores gender identity, childhood, and what it means to be an adult. One poem is addressed, poignantly, to naked mole rats, notably unattractive animals that live at the National Zoo: "pretty to no-one / butt of a joke and protagonist of a cartoon / you make ridicule seem inescapable / not at home anywhere." Perhaps Burt will wade into such feelings of dislocation during this conversation with local writer Sandra Beasley. Free.
4. McCoy Tyner Quartet
Library of Congress, December 8
Best known as a member of John Coltrane's classic 1960s quartet, jazz-piano great McCoy Tyner, who turns 79 this month, has long been one of the genre's most vital performers. His band at this gig includes fellow Grammy winner and frequent collaborator Joe Lovano on saxophone, portending some fiery improvisation. Free.
5. Metrocooking DC
Washington Convention Center, December 9–10
Celeb chefs, cookbook authors, and food vendors gather for demos, tastings, and more. Names include Food Network star Guy Fieri and The Chew cohost Carla Hall (right). Hungry for more? Splurge on specialty tickets for tastings (the Hill Country–sponsored BBQ Bash is sure to be a hit) or a meet-and-greet with José Andrés. $21.50 to $300.
6. An American in Paris
Kennedy Center, December 12–January 7
The 1951 film An American in Paris—starring Gene Kelly and Leslie Caron, with music by George and Ira Gershwin—is known for its fabulous dancing. When it was adapted for Broadway a few years ago, ballet choreographer Christopher Wheeldon came aboard to direct. The fleet-footed result, now hitting DC for a limited run, ended up winning four Tony Awards. $59 to $149.
7. Wormwood
Netflix, Premieres December 15
In 1953, a CIA scientist at Frederick's Fort Detrick had a clandestine meeting at Maryland's Deep Creek Lodge during which he unknowingly drank LSD-spiked Cointreau. Days later, he fell to his death from a tenth-story hotel room. What happened? Documentarian Errol Morris (The Thin Blue Line) investigates the bizarre mystery in a six-part series, which finds him exploring both top-secret CIA drug experiments and more prosaic family trauma.
8. Les Misérables
National Theatre, December 20–January 7
In late 1986, before Les Misérables opened on Broadway, it made its United States debut with a run at the Kennedy Center. The musical—about the struggles of the underclass in 19th-century Paris—now arrives at the National in a revamped production, overseen, as with the original, by British impresario Cameron Mackintosh. We talked to him about Les Miz's enduring appeal—and why he hopes this engagement will go more smoothly than that first. $48 to $98.
I saw the original production at the Kennedy Center, and my most vivid memory is of the high-tech revolving stage breaking down mid-show. Were you freaking out about the technical problems?
We had a very successful first night. Then I remember having a jolly good lunch on Boxing Day, thinking, "Isn't it lovely? It's all going so well!" Just as I was about to munch into my crabcake, I was told that the stage had stopped completely, and in fact we had to cancel two performances. It was hideous. We had an automated system, and Washington was the first time we tried it. The word of mouth that came out of Washington doubled the advance on Broadway, so we have a particular heart for Washington with Les Miz. But we did have a few teething problems.
How is this production different?
Of course it's the same show, but this is a grittier take. It feels a bit more contemporary. And why not? It's 35 years later. And we changed the orchestrations, which are slightly more timeless than the original.
Is there something resonant about Les Miz being staged in DC right now?
You mean because of the political situation? Well, only that it's all about passionate beliefs, which certainly on both sides of the divide is what's happening in your country and indeed in ours. People—particularly younger people—are feeling stronger about the way the world is governed than ever, and that is one of the themes that run through it.
The show has been criticized for being too bombastic, too emotional, too catchy. How do you feel about that?
It's all a matter of taste, isn't it? Look, kids don't do it in high school because they think it's bombastic—they do it because they see something in the characters and the story that speaks to them. Big, important stories that actually touch ordinary people are what made the great operas and great musicals work. Serious musicals, like serious operas, are the ones that last forever. As long as somebody dies and the audience weeps, something can go on forever.
9. Bruno Mars
MGM National Harbor, December 20–21
The aesthetic of Bruno Mars's "24K Magic" tour is sexy excess: soft mink, silk sheets, and—as in the saucy recent single "Versace on the Floor"—designer duds. But under all that flash, Mars remains a top-caliber performer, whether busting out effortlessly badass '80s dance moves or crooning ballads that'll make you woozy. $150 to $325.
10. Judah Friedlander
DC Improv, December 21–23
Following his recent Netflix standup special, America Is the Greatest Country in the United States, Gaithersburg native Judah Friedlander returns to Washington for three nights of deadpan humor and the unscripted audience interactions he's known for. Given his recent work's current-events focus—the Netflix show finds him addressing racism, climate change, and US foreign policy—expect political topics to dominate. $20.
New Year's Eve Concerts
A pair of year-end events that are sure to be worth the hangover
11. Thievery Corporation, Gogol Bordello, and Trouble Funk
The Anthem, December 31
Two local favorites team up for one serious party. The chilled-out electronic duo Thievery Corporation (above left) headlines, with go-go pioneers Trouble Funk offering their more raucous brand of groove music as an appetizer. Gogol Bordello, the unclassifiable New York band whose music is often described as "gypsy punk," rounds things out. Dancing shoes recommended. $75 to $125.
12. Spoon
9:30 Club, December 31
Once known as purveyors of thoughtful, melodic rock, the longtime Austin band Spoon (right) has expanded its sound to include funkier touches, forging a grittily sophisticated sound that should be a perfect accompaniment to Champagne and mild year-end regrets. $75.
13-37. City of Lights
As the holidays near, these concerts, markets, and other events to check out across town will get you in the spirit
Waterskiing Santa
Alexandria Waterfront, December 24
Santa ditches the sled for a river ride. Free.
Kwanzaa Celebration
Anacostia Community Museum, December 26–28
Three full days of activities. Free.
Gay Men's Chorus of Washington Holiday Show
Lincoln Theatre, December 9 and 16–17
Expect a rousing rendition of "I Should Have Been a North Pole Elf." $25 to $65.
9. National Menorah Lighting
White House Ellipse, December 12
Will Javanka do the honors? Free.
10. Washington Ballet: The Nutcracker
Warner Theatre, December 1–24
A DC-set version of the classic. $30 to $120.
11. Wreaths Across America
Arlington National Cemetery, December 16
Volunteers decorate vets' graves. Free.
12. Christkindlmarkt
Heurich House Castle Garden, December 1–3
The lovely courtyard of this historic house hosts a traditional market. $2 to $10.
13. Step Afrika! Magical Musical Holiday Step Show
Atlas Performing Arts Center, December 15–30
Step dancing with a seasonal spin. $18 to $45.
14. Swedish Christmas Bazaar
House of Sweden, December 2
Mmm, princesstårta cake. Free.
15. Fantasia
The Anthem, December 9
Her recent album is (mostly) Xmas songs. $64.50 to $84.50.
16. Downtown Holiday Market
Eighth and F Sts., NW, November 24–December 23
Local artists and live music. Free.
17. Holiday lecture
Library of Congress, December 7
NASA scientist Miguel O. Román discusses energy use during this much-lit time of year. Free.
18. US Navy Band Holiday Concert
DAR Constitution Hall, December 16–17
Washington's most shipshape ensemble. Free.
19. The Hip Hop Nutcracker
Strathmore, December 12–13
Tchaikovsky with breakdancing. $28 to $58.
20. NSO Pops: "Handel's Messiah: A Soulful Celebration"
Kennedy Center, December 20
Mervyn Warren, who produced an R&B version of Messiah, joins the National Symphony Orchestra. $29 to $79.
21. A Christmas Carol
Ford's Theatre, November 16–December 31
Ford's has staged this for 35-plus years, so you can visit both the Ghost of Christmas Past and the ghost of A Christmas Carol productions past. $32 to $105.
22. My So-Called Jewish Life
Sixth & I, December 19
Storyteller Amy Saidman hosts a Hanukkah share session. $20 to $25.
23. Trans-Siberian Orchestra
Capital One Arena, December 14
Still doing its thing despite the death of its founder this year. $47 to $88.
24. Holiday Market
Eastern Market, December 3, 10, 17, and 19
A gold mine for gifts. Free.
25. Turtle Island Quartet With Liz Carroll
National Gallery of Art, December 17
The string quartet teams up with an Irish fiddler for some holiday bow action. Free.
26. An Operetta Holiday
GALA Hispanic Theater, December 6 and 9–10
This show includes music from Franz Lehár's The Merry Widow, which contains a couplet that some might find seasonally appropriate: "I refresh my jaded brain / With little suppers and Champagne." $22 to $45.
27. NPR's A Jazz Piano Christmas
Kennedy Center, December 9
Past participants have included Ellis Marsalis and Carla Bley. $55 to $70.
28. Holiday Boat Parade of Lights
Alexandria Marina, December 2
Excited to watch Christmas-light-decorated watercraft compete for top honors in this annual event? Whatever floats your boat. Free.
29. Kwanzaa celebration
Dance Place, December 16–17
Coyaba Dance Theater celebrates Kwanzaa and its own 20th anniversary. $15 to $30.
30. A John Waters Christmas
The Birchmere, December 21
The director's guide to surviving the season. $55.
This article appears in the December 2017 issue of Washingtonian.