Seeing a ballet or theater performance of The Nutcracker is a holiday tradition for many families. This year, they can try something new at the Artechouse gallery in southwest DC. The exhibit, "Imaginary World of the Nutcracker," allows visitors to immerse themselves in a reimagined version of the classic Christmas tale and interact with more than 40 visuals that mimic human movements or come to life when poked.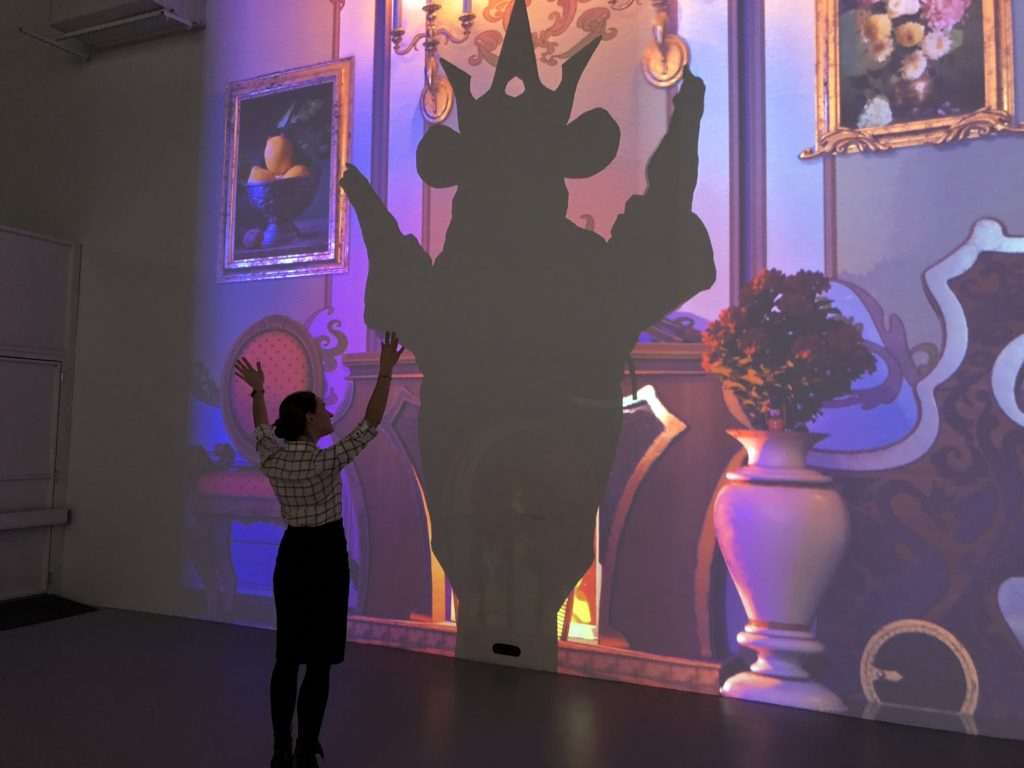 Artechouse's creative team worked with the design company Sila Sveta on the main exhibition room, which is set up like a scavenger hunt. As visitors move around the home of Clara (or Masha, depending on the adaptation), toy soldiers, mice, and moving paintings react to their gestures. In every part of the 270-degree floor-to-ceiling projection, there is something to notice or play with. The floor is covered with circular mats that work with Artechouse's augmented-reality app to show a marching nutcracker, twirling ballerina, and a life-size Christmas tree.
Rooms off the main area, by the design firm Noirflux, allow visitors to frolic in light projections of snow, with each person getting their own snowflake to manipulate and dance with. The room at the back of the space is lined with Christmas trees, with a dinner table set in the center. The Artechouse mobile app reveals what each dish contains.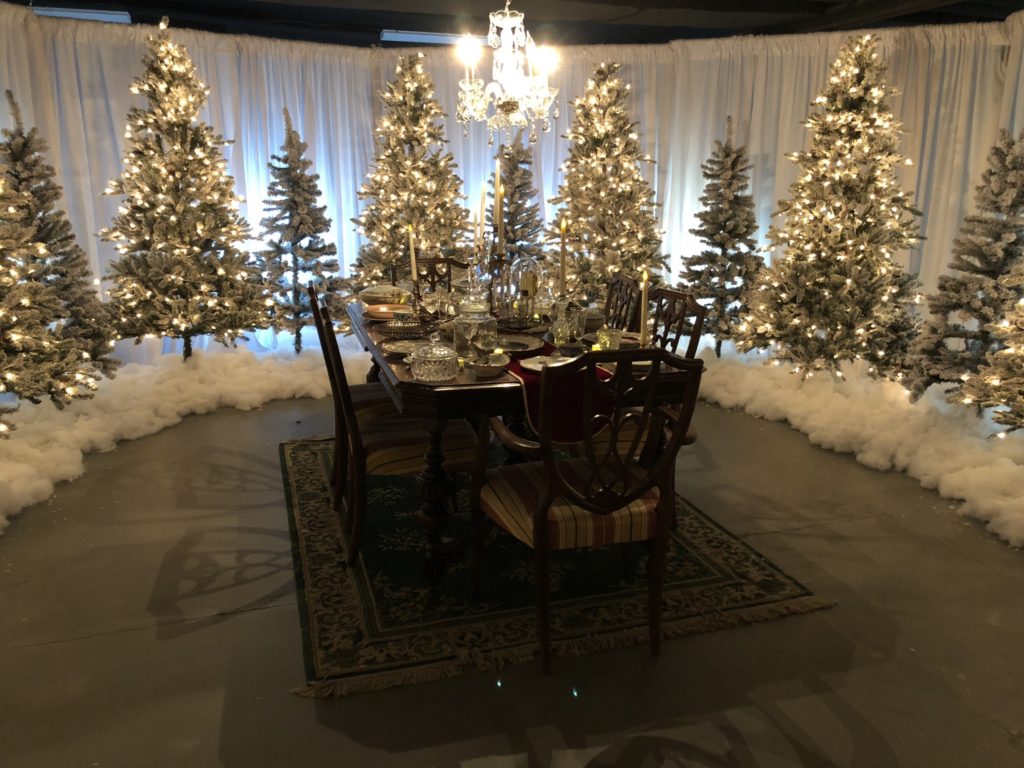 When deciding on the subject matter of its first holiday exhibit, the Artechouse team chose The Nutcracker because of founder Sandro Kereselidze's familial connection to the story. His great-great uncle was George Balanchine, the co-founder of the New York City Ballet whose famous Nutcracker choreography has been performed on American stages for decades.
The creative team made a conscious decision to make every holiday exhibit family-friendly and for visitors of all ages. But adults may find the bar's drink selection particularly fun. There are five drinks that, when placed before the augmented-reality app, will show graphics of snowfall, fireworks, and even a grumpy old man who is not pleased with glasses being in his way. (That graphic is fittingly paired with an old fashioned.) Each cocktail features flavors nodding to The Nutcracker, including peppermint, "sugarplum," and "mistletoe."
For this exhibit, Artechouse's bar hours have been extended, with alcohol being served all day Friday through Sunday. The bar will open at 5:30 PM Monday through Thursday.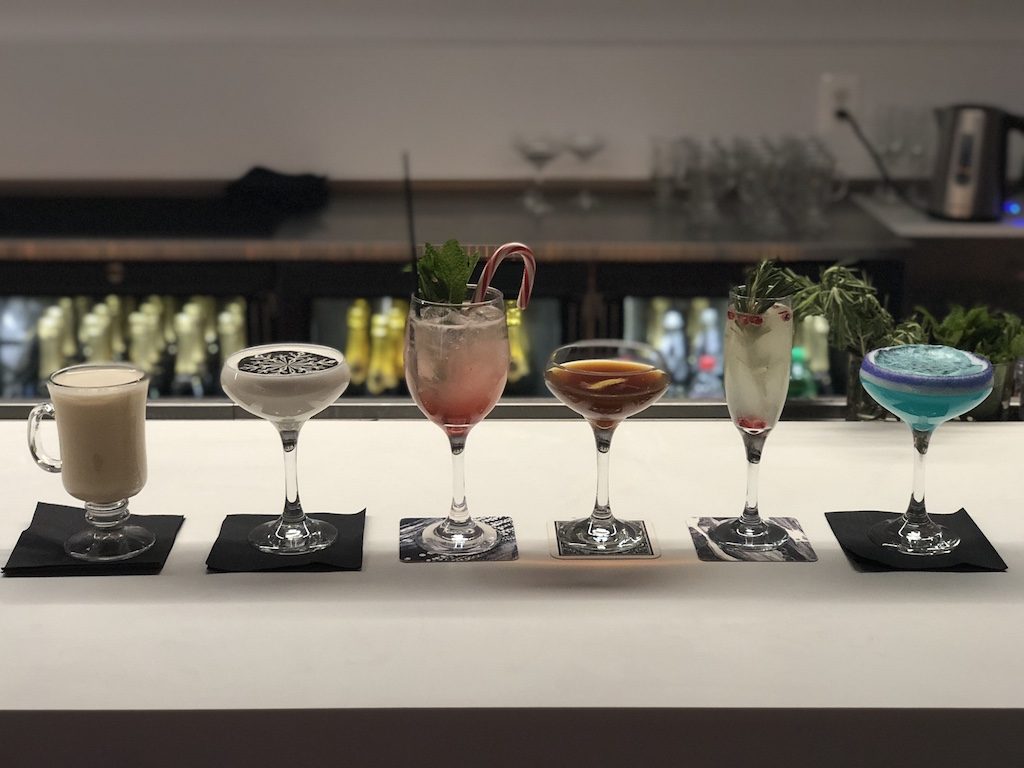 Tickets are on sale now, and the exhibit will be on display through January 7.