If Sarah Corsaro and Matthew McGrath thought they wouldn't end up together, the universe had other ideas. The pair met not once, not twice, but three times before they actually went on their first date. The details of the first meeting are unclear, but "According to Facebook," they say,"we crossed paths at some point when we were both at Vanderbilt in 2009." Later, Sarah watched Matt spill barbecue sauce on his suit at a young Vanderbilt alumni fundraising event (where Matt recalls that Sarah "looked 'SO' Vanderbilt). Finally, they bumped into one other a mutual friend's party, where Sarah blurted out, "Theo says we should date!"
Follow B&G on Instagram | Like B&G on Facebook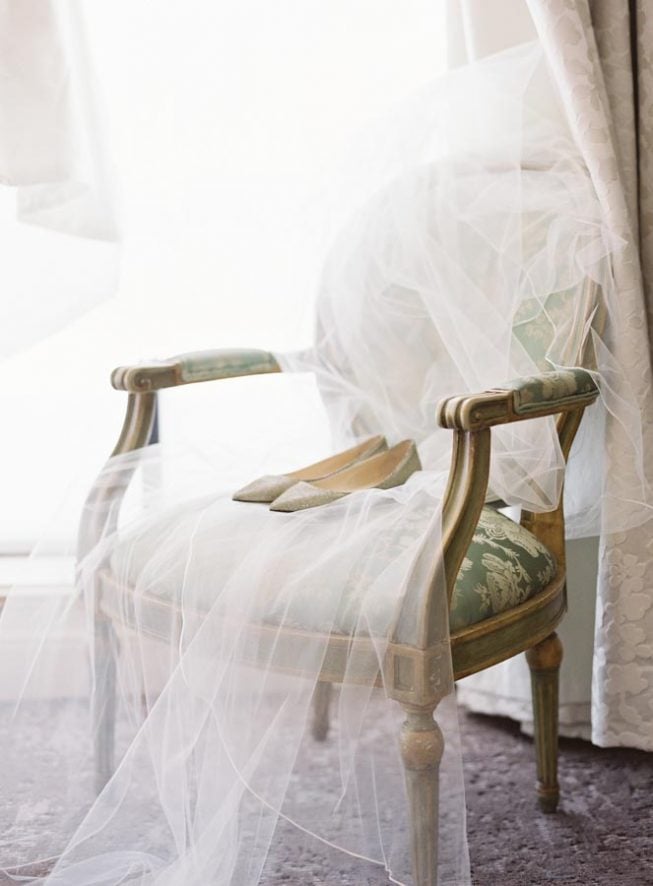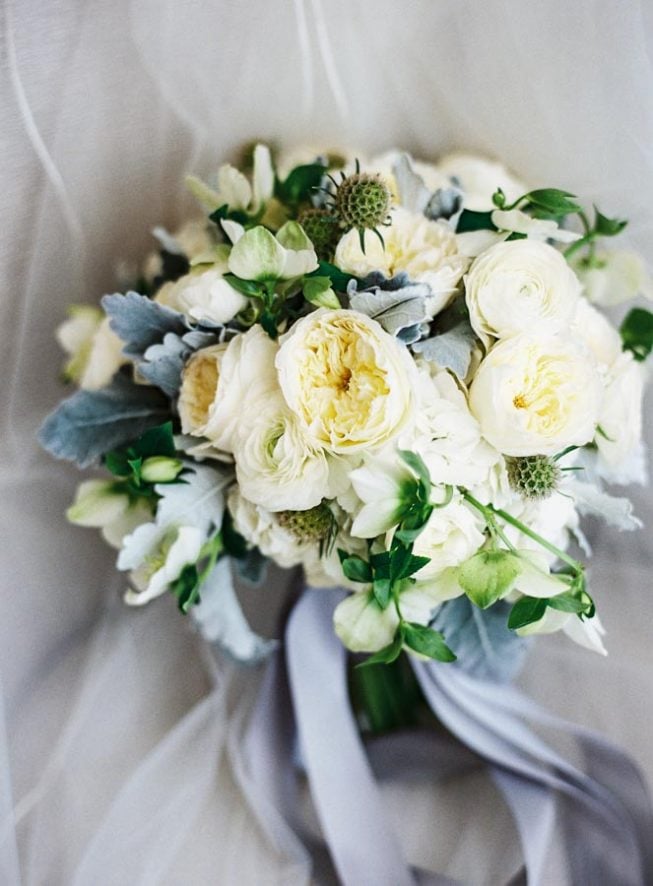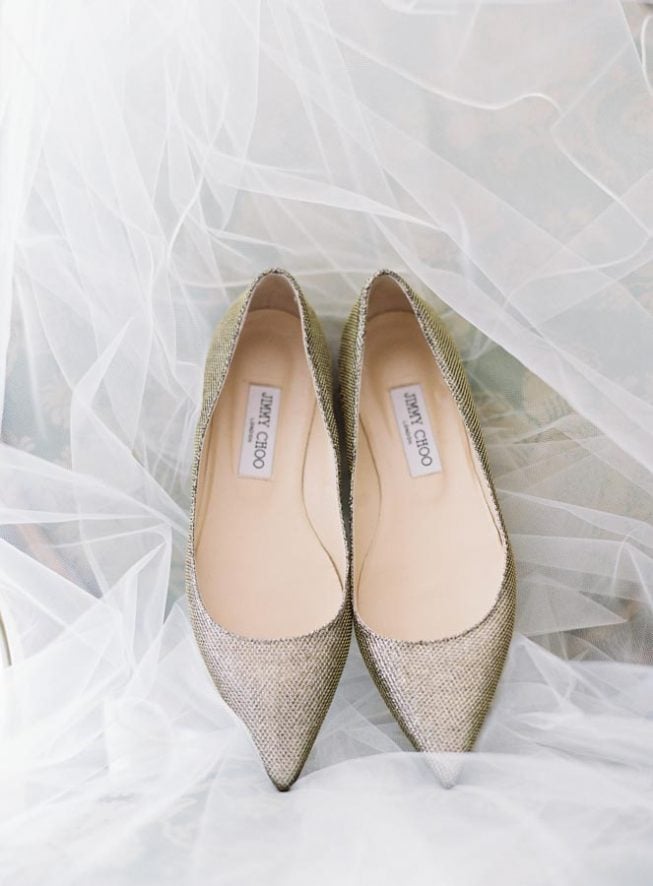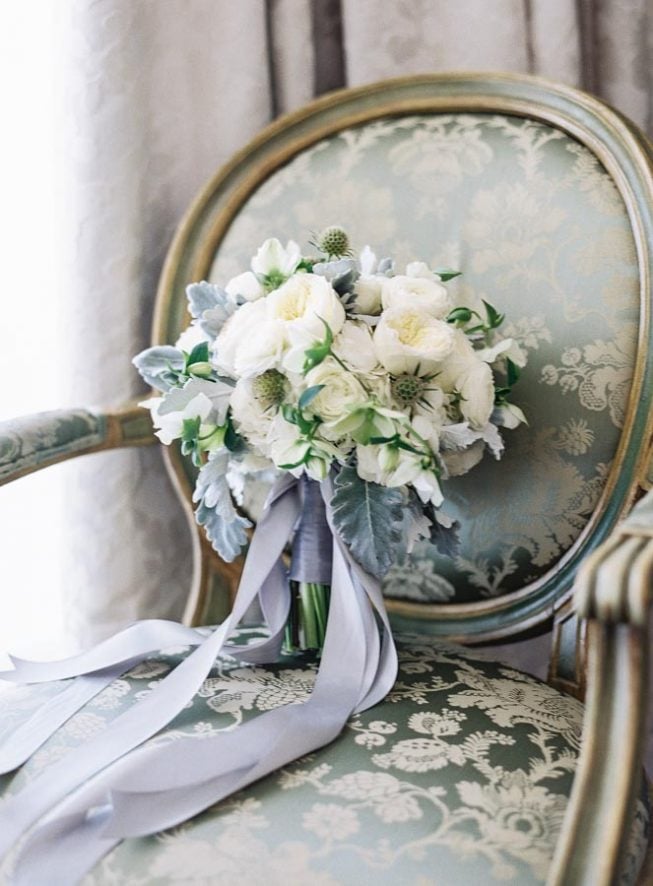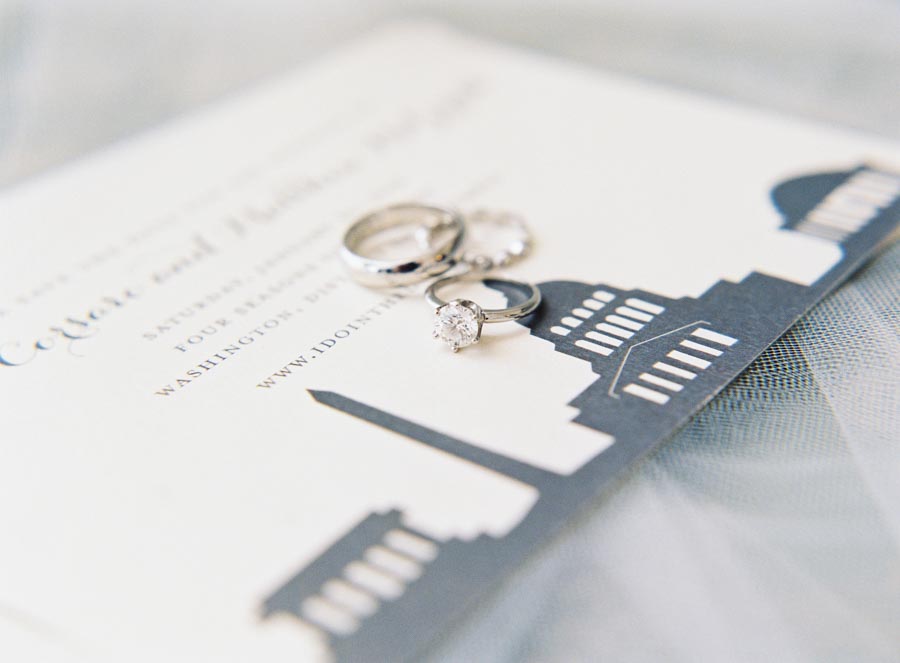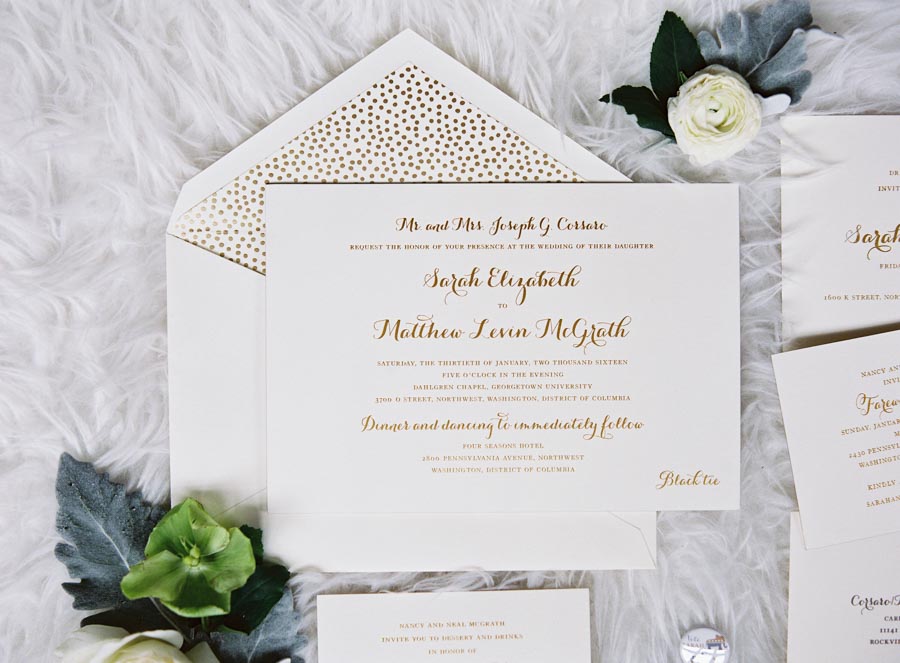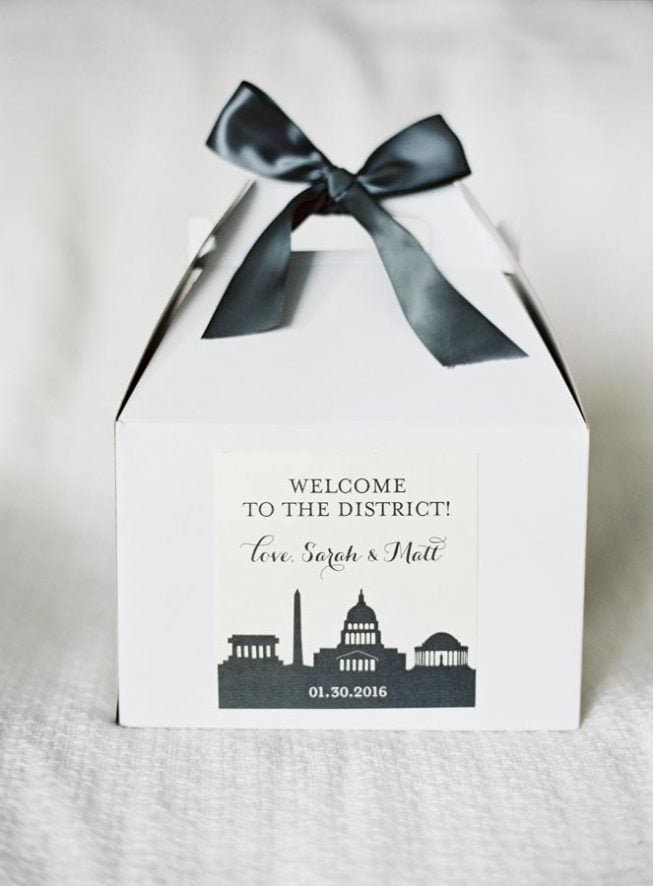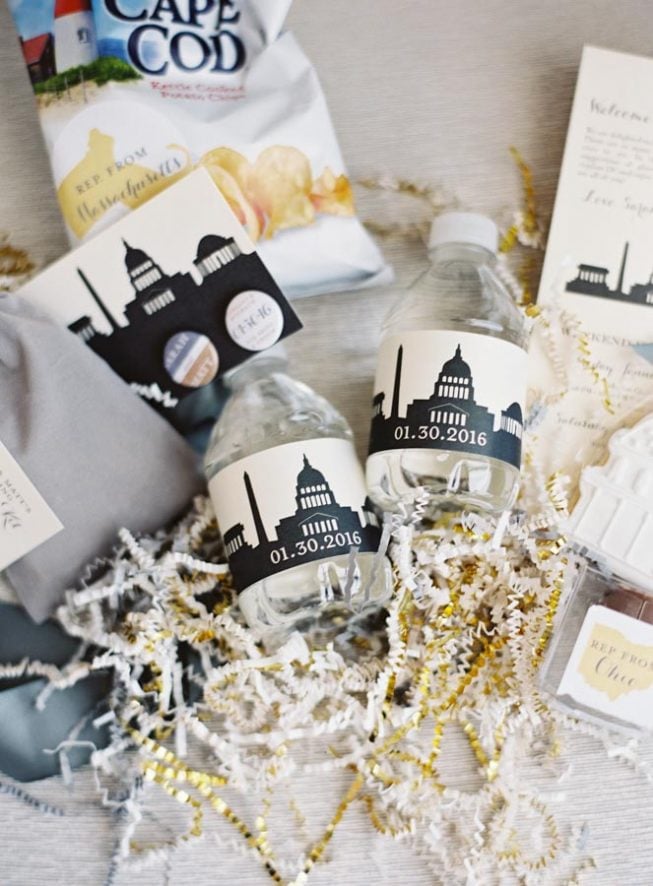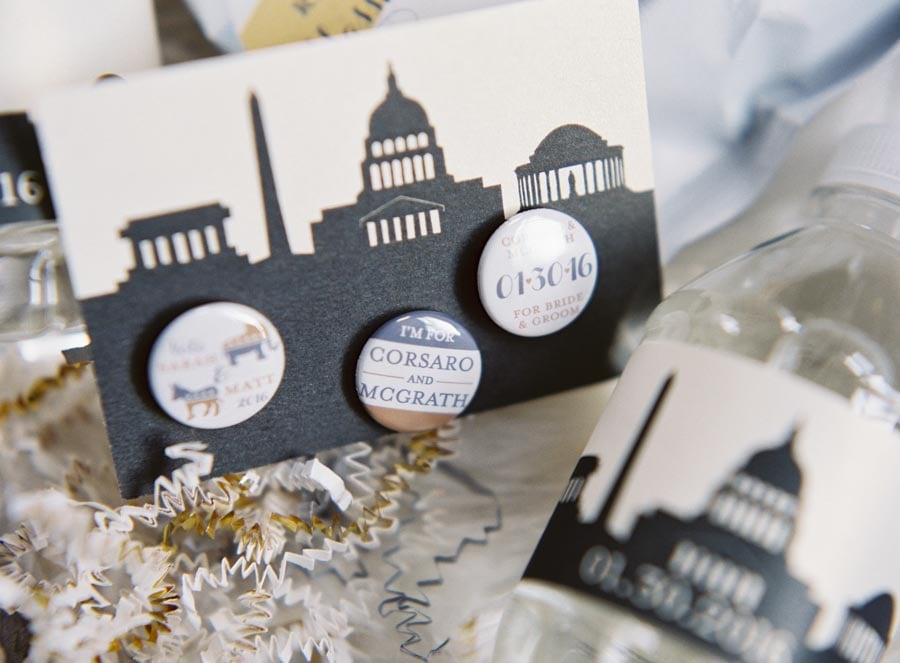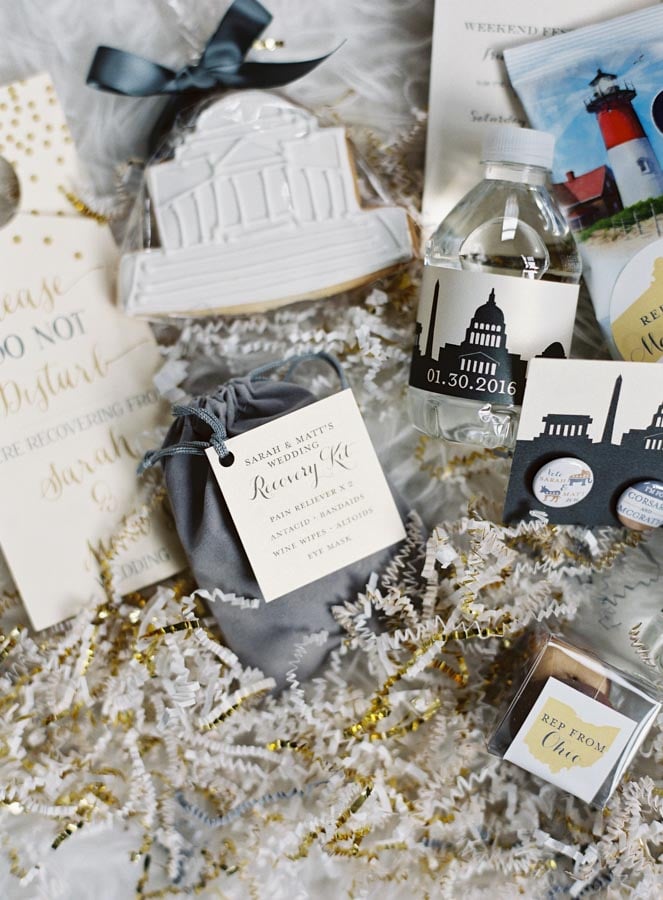 That was on a Saturday night. "I was expecting Matt to immediately call/text/date me," Sarah says. "By Tuesday morning, radio silence. I was a bit panicked." Matt came through as a gentleman, though, calling her that afternoon to suggest an 8 p.m. date at Brasserie Beck.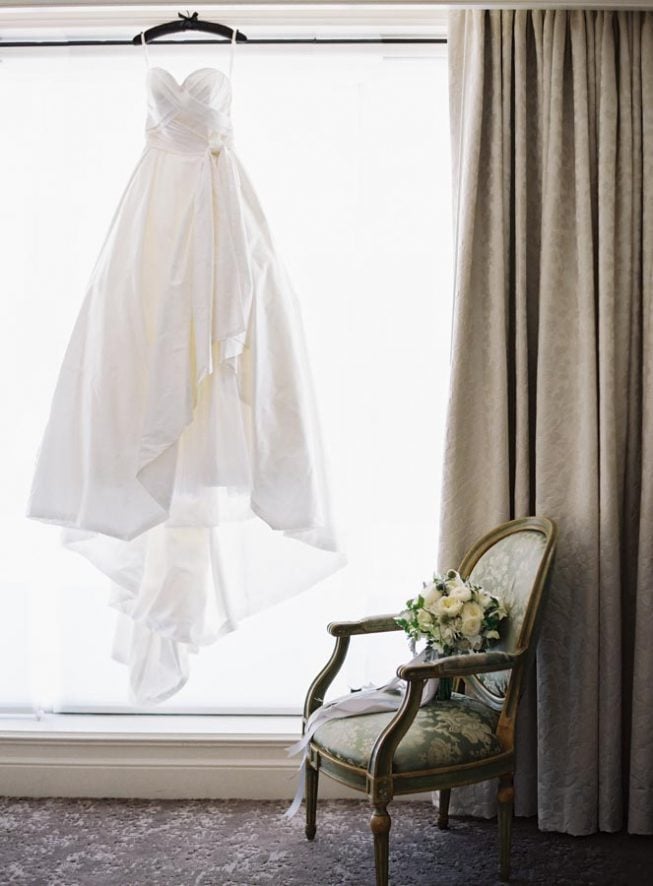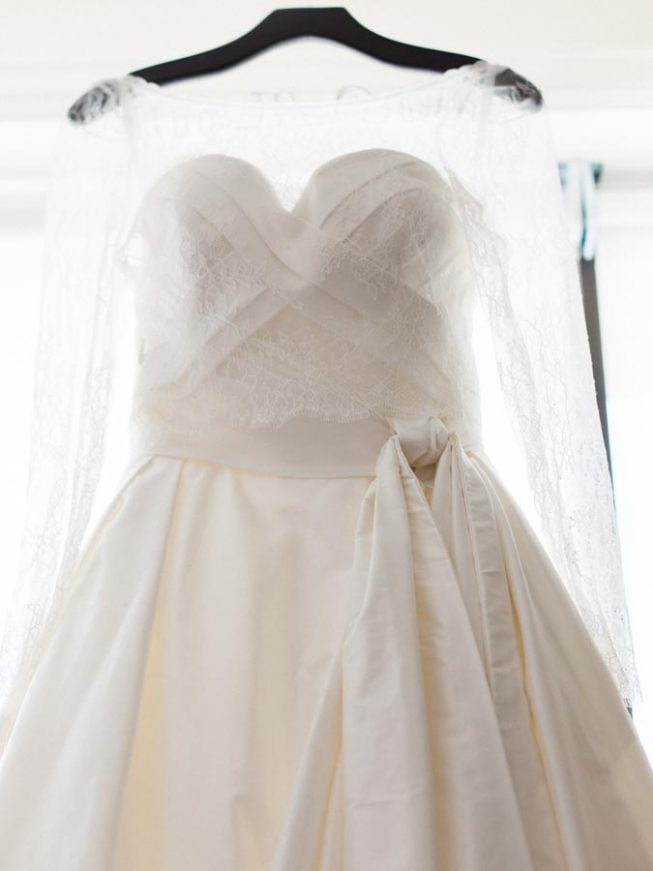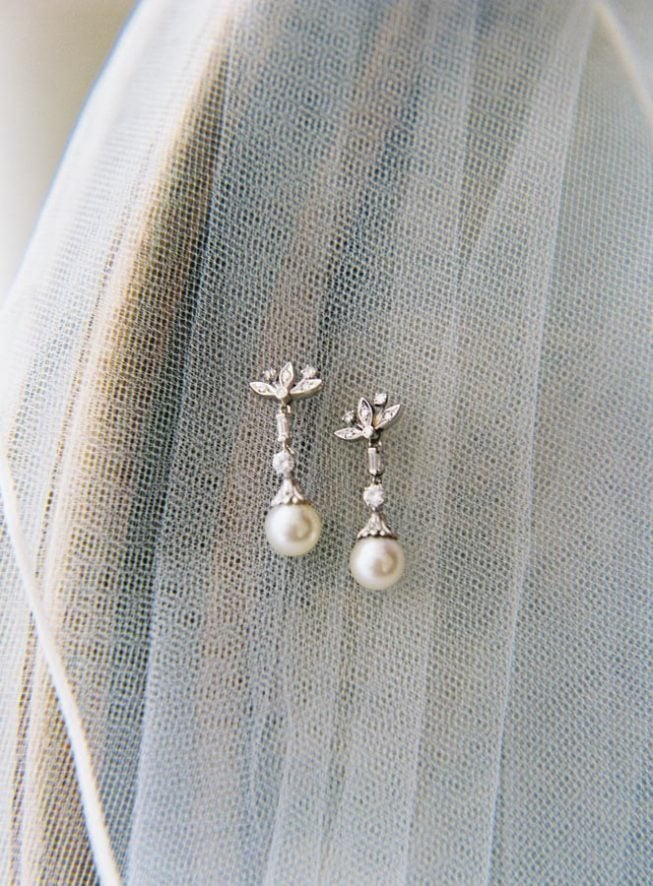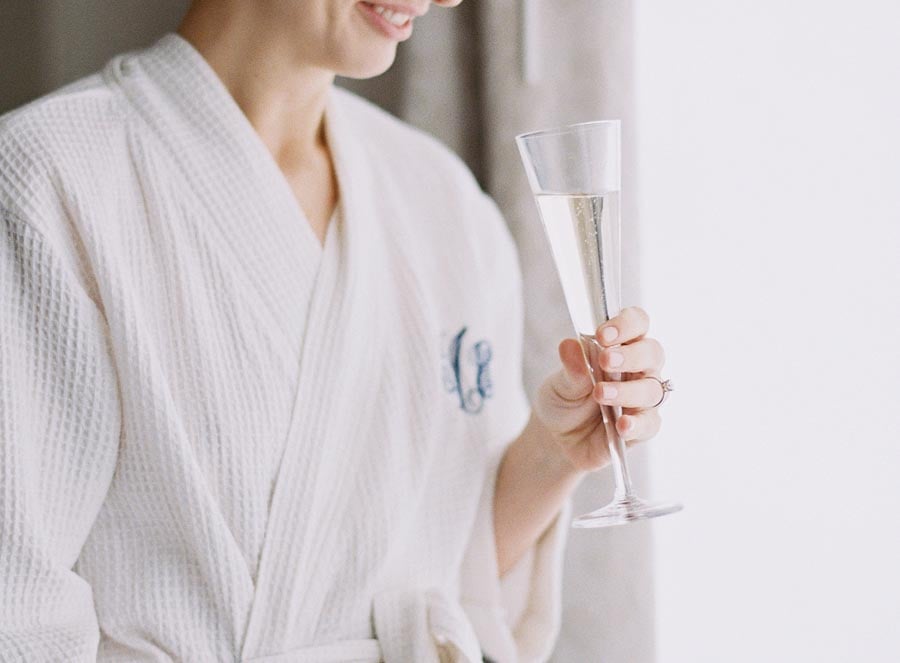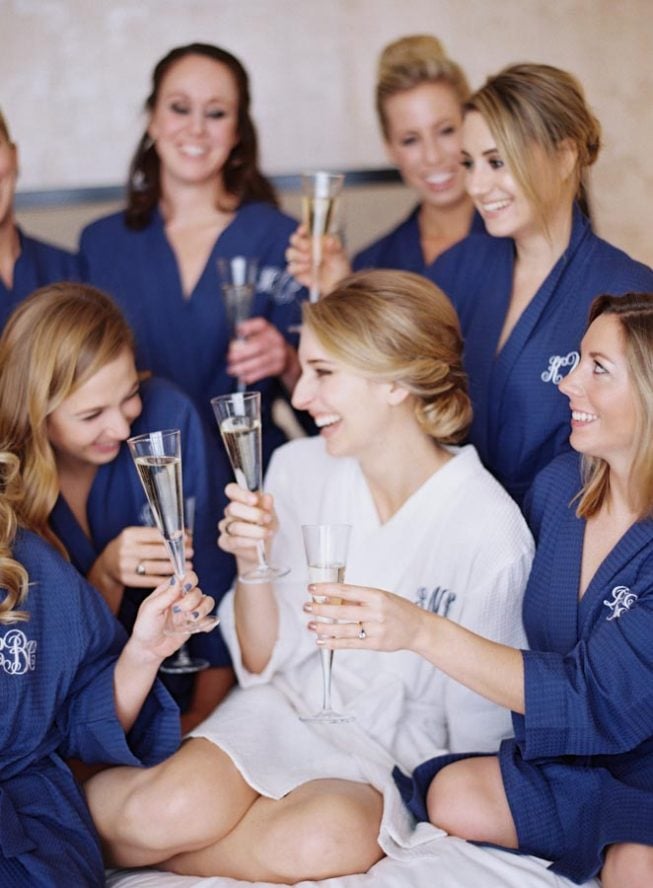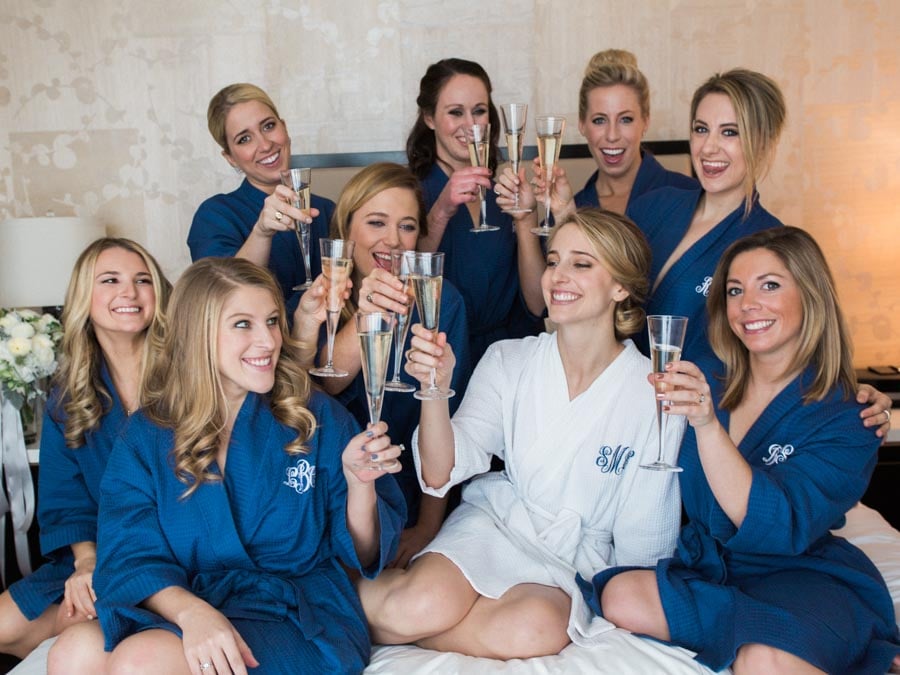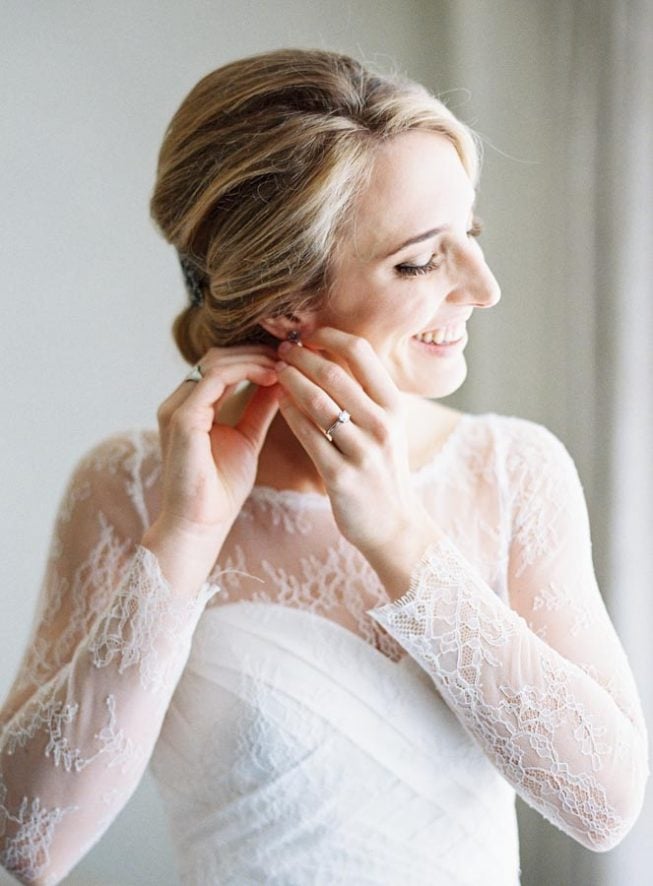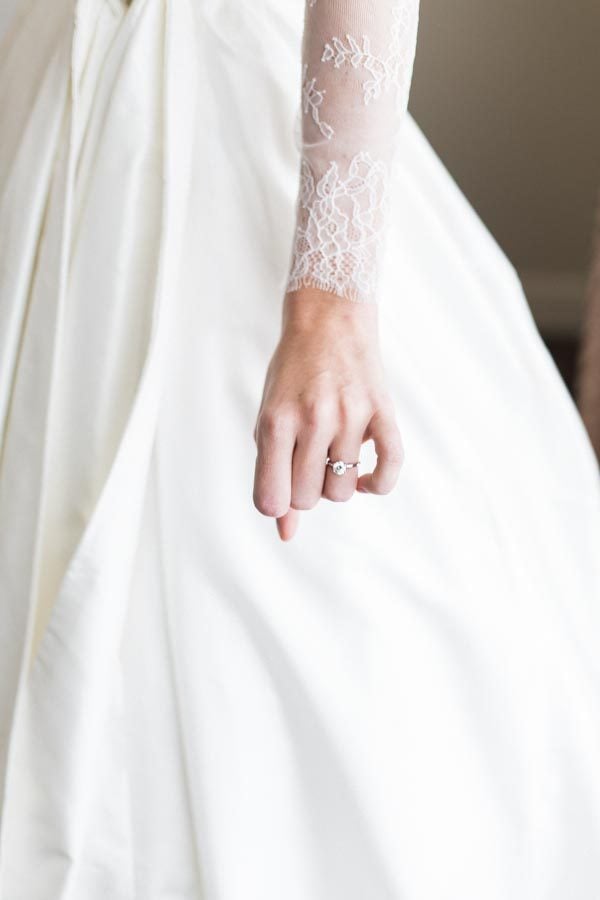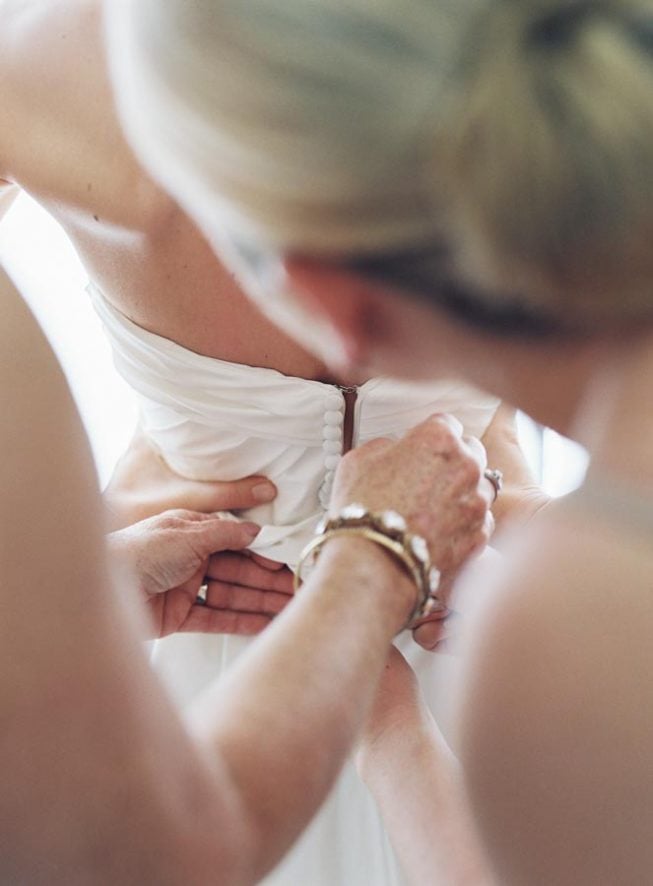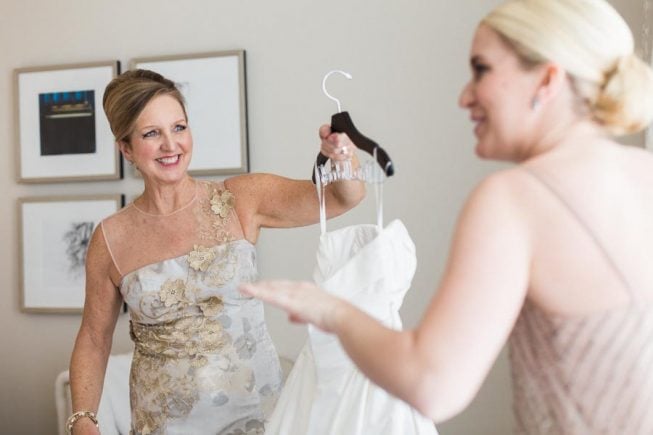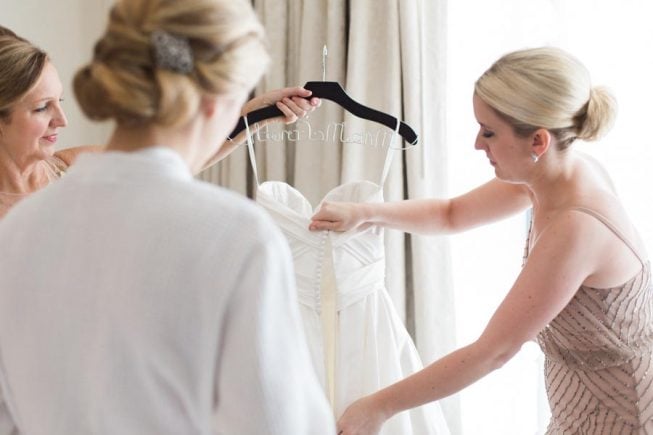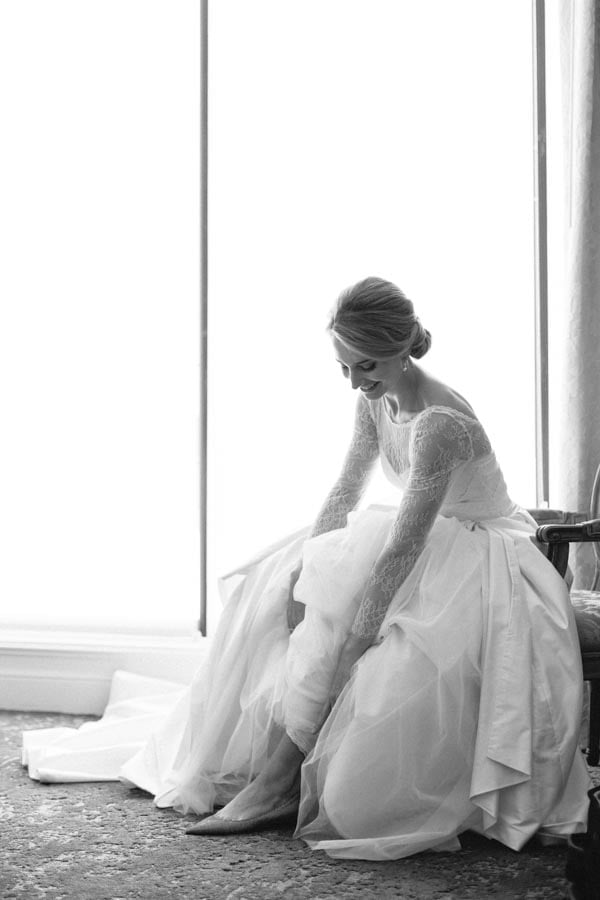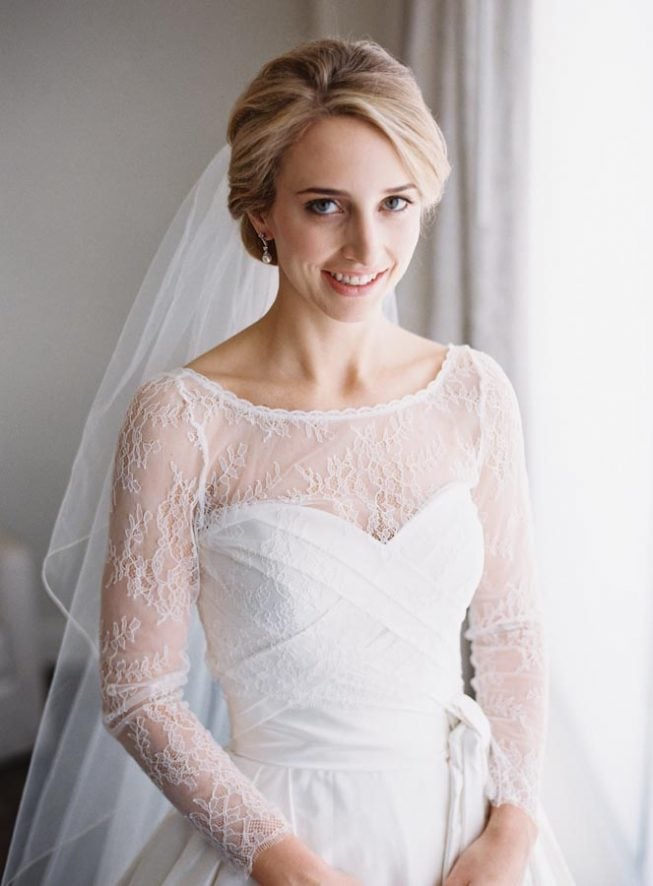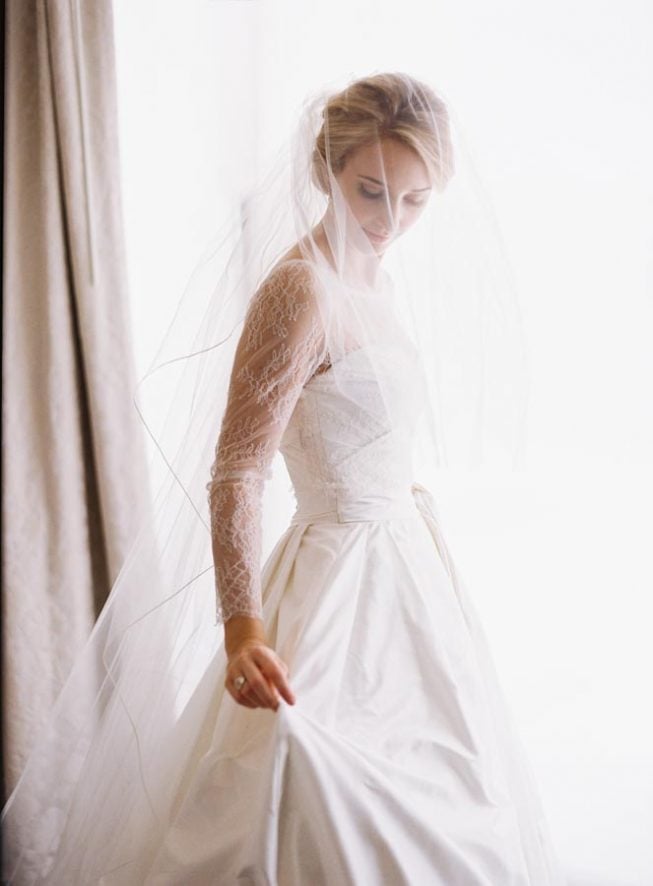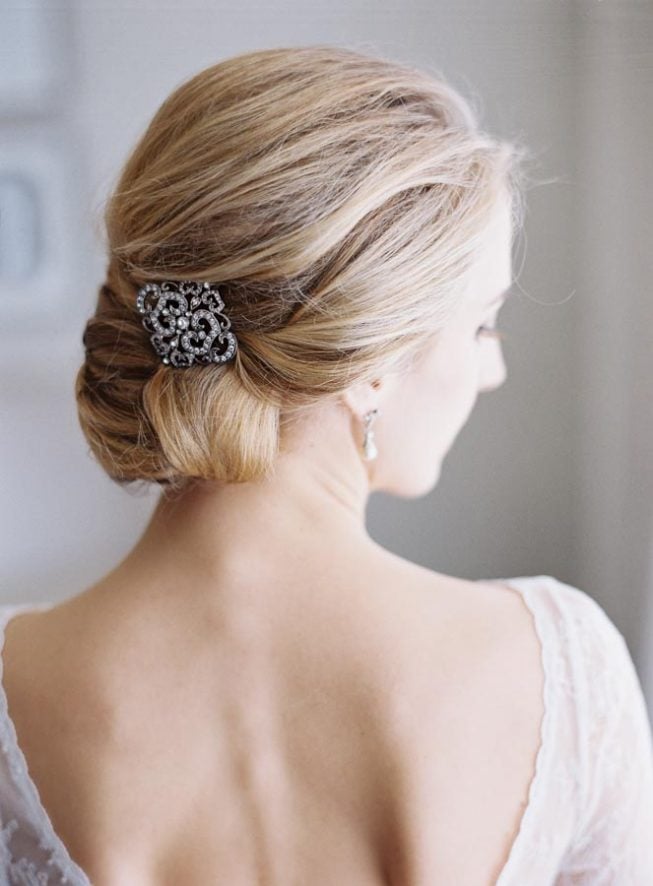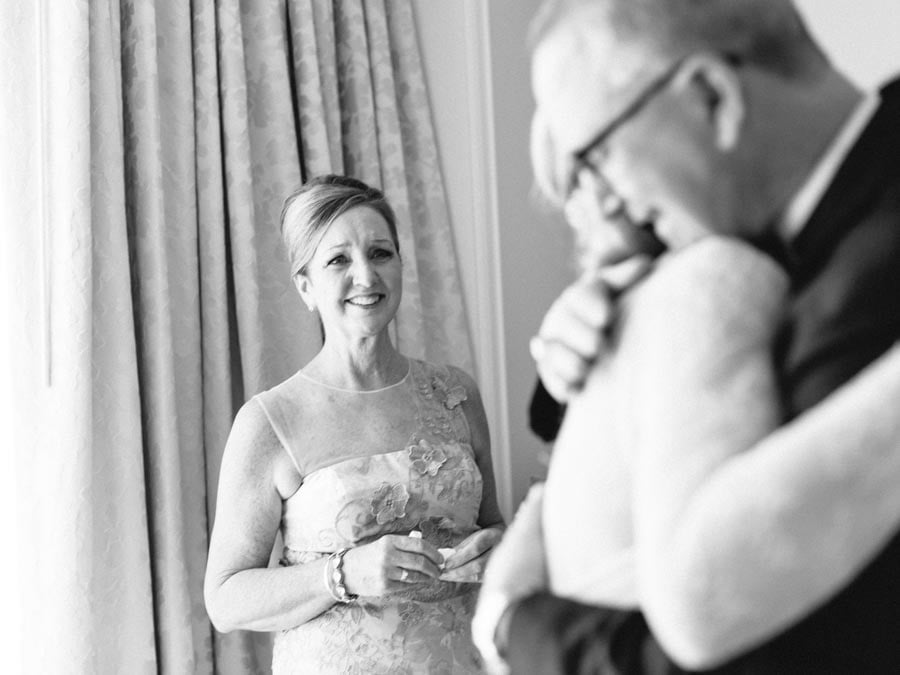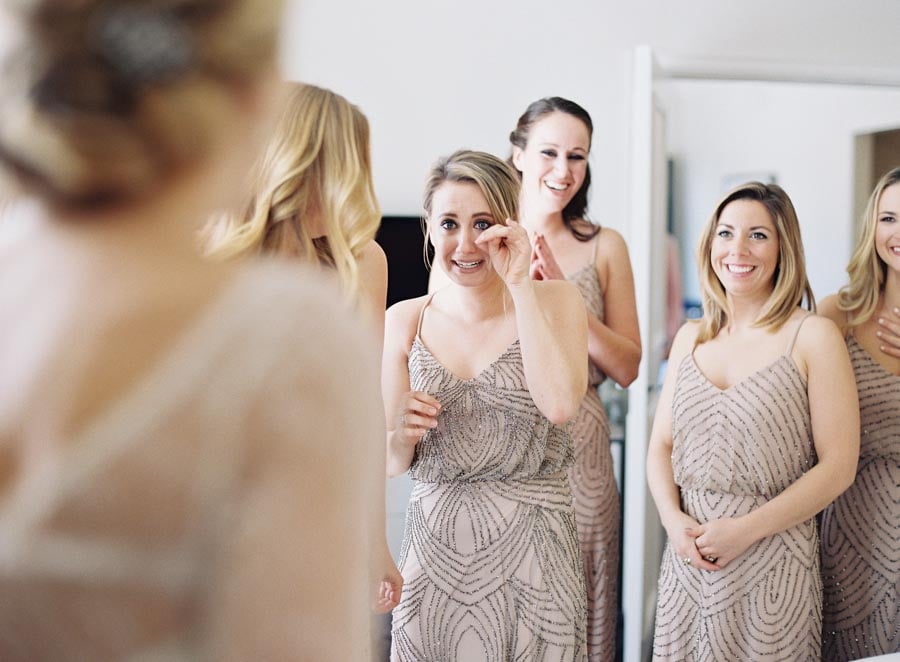 Sarah, who was a teacher for Teach for America at the time, started her days at 5:45, so she was just expecting a drink. "When we were seated for actual dinner, I was surprised," she admits. "I also had sort of already eaten dinner." They talked until midnight anyway.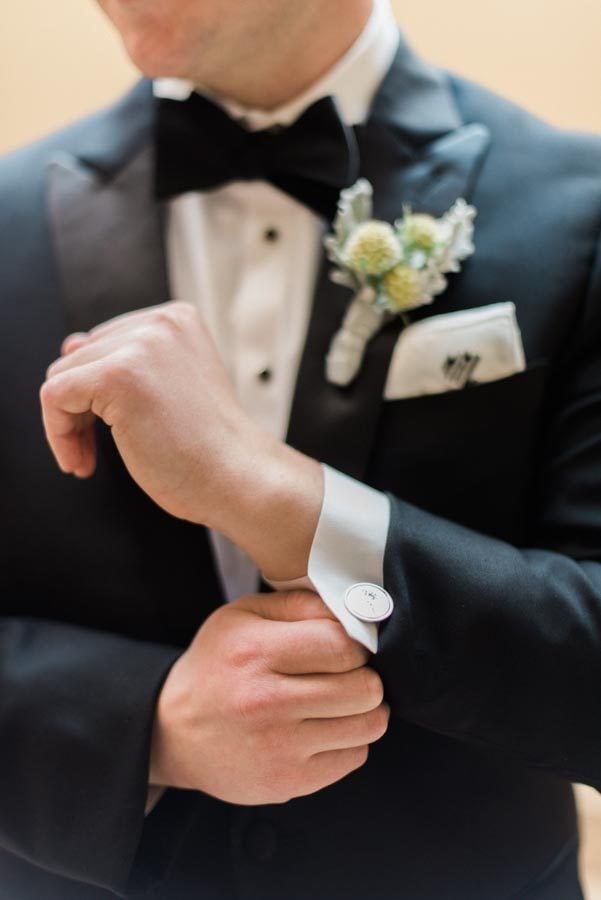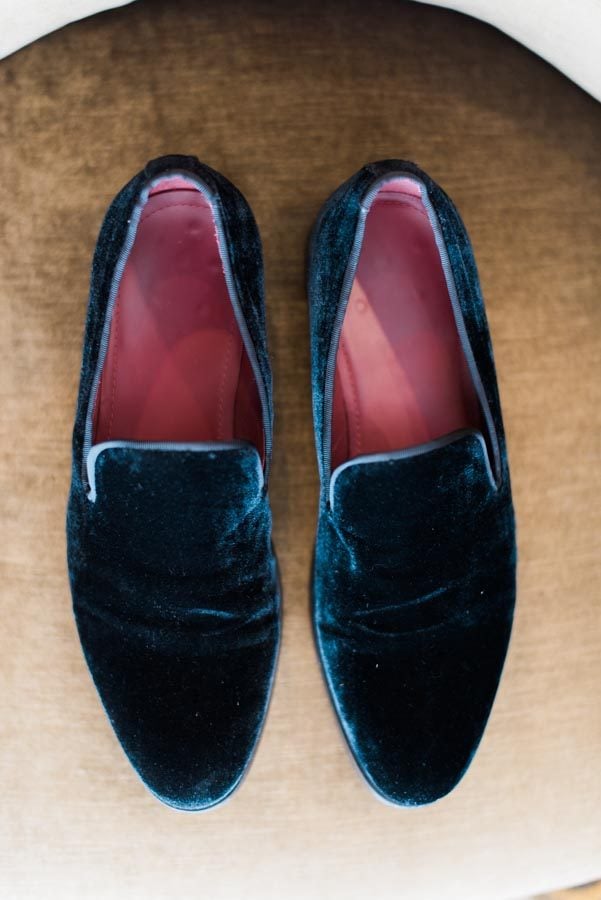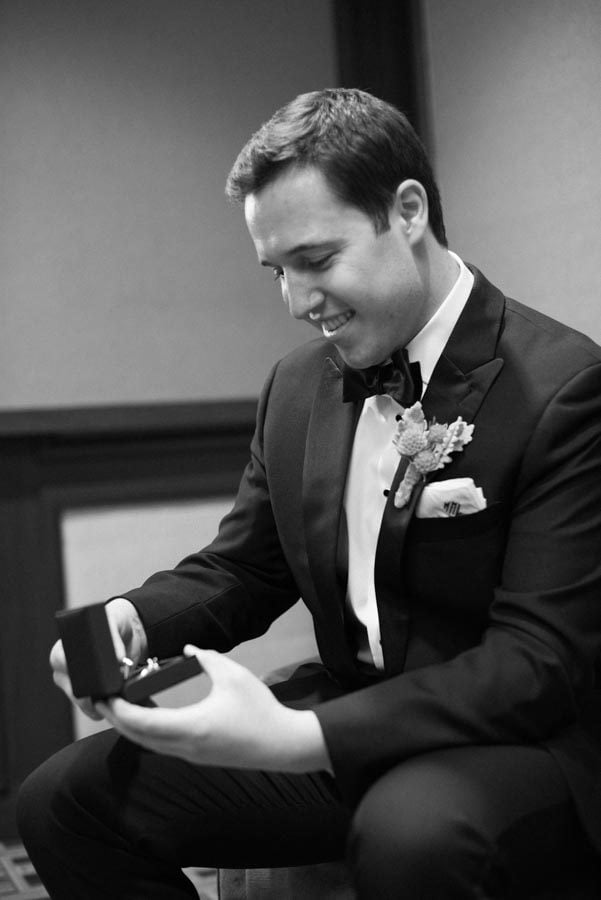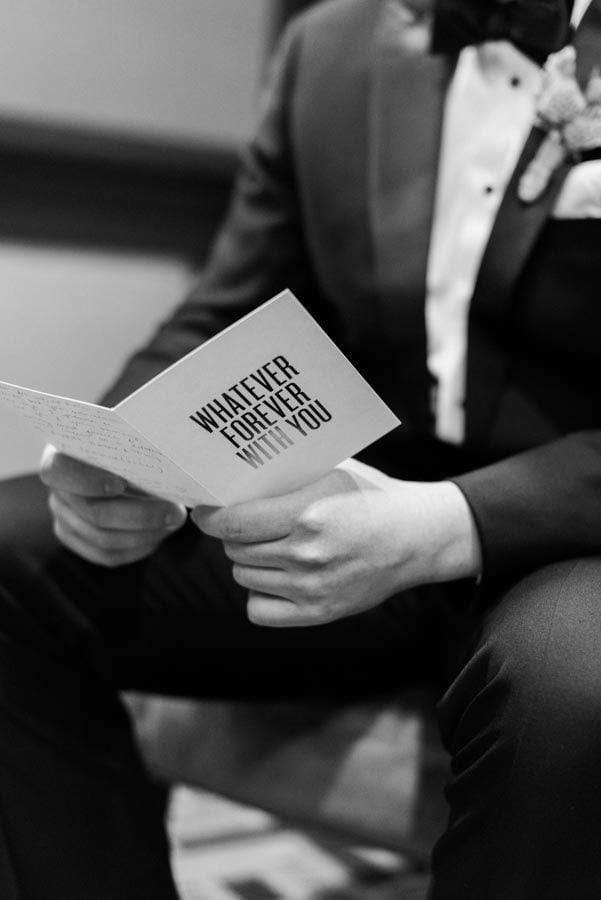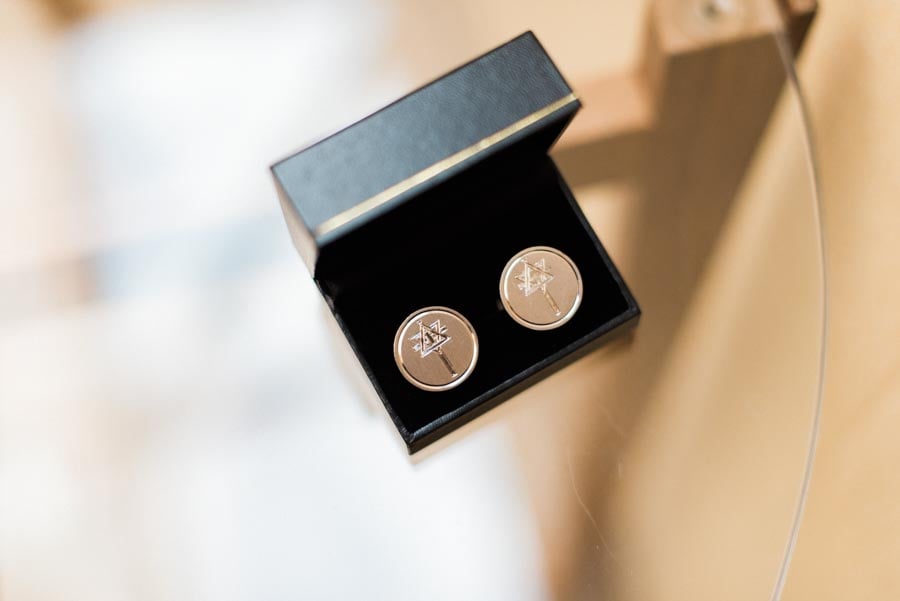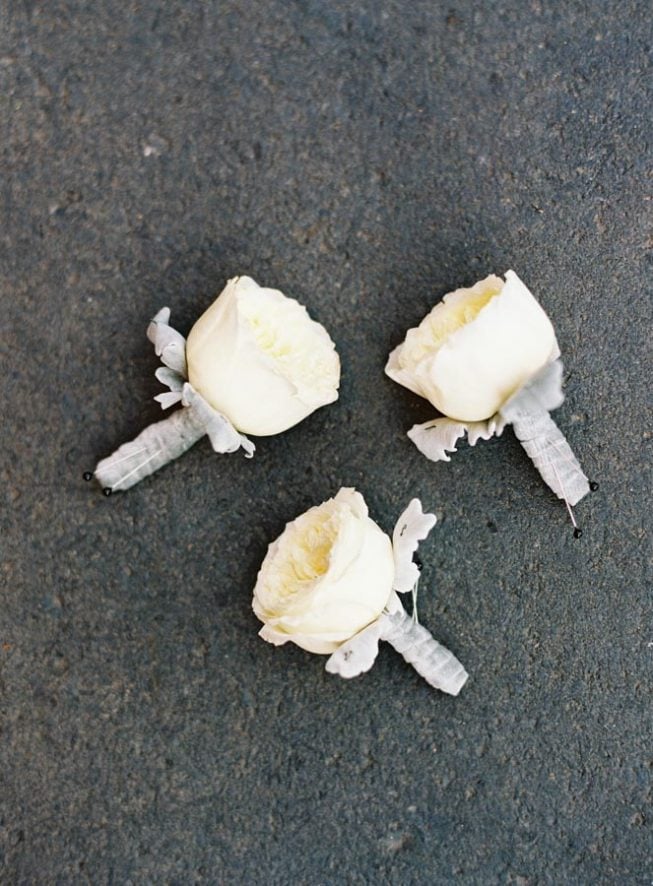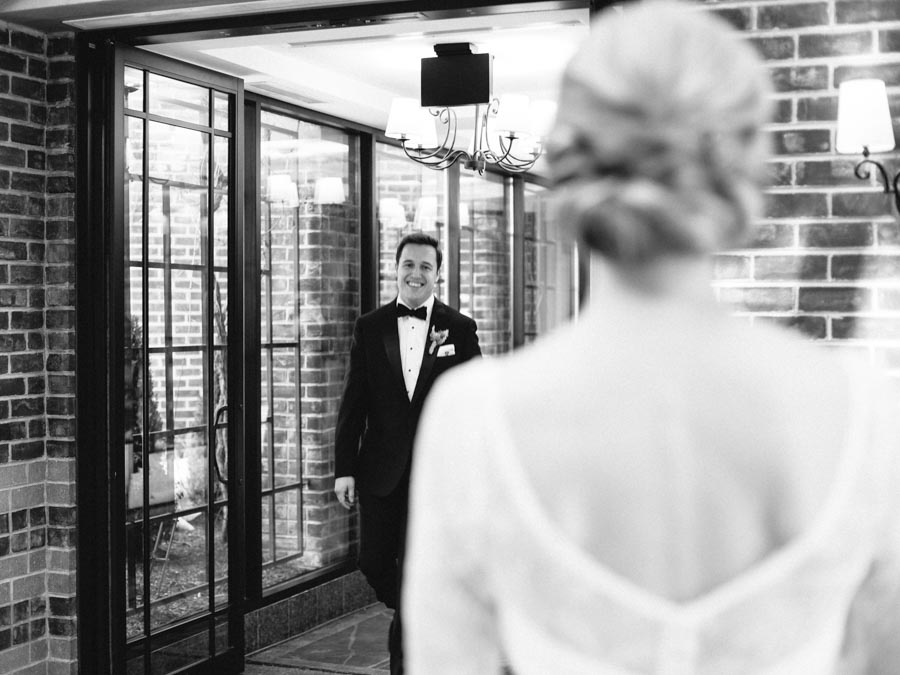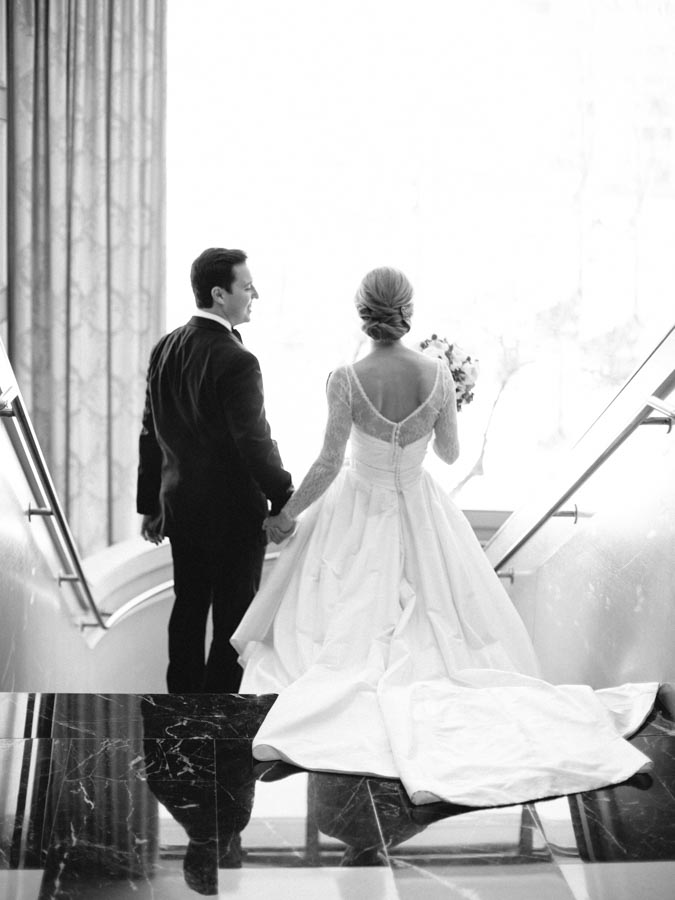 After a three-year relationship, Matt proposed to Sarah on an astonishing vacation in Northern India. "Once we left for dinner, Matt started to sweat profusely," she recalls. "The general manager met us at the door and gave us a tour of the palace, but the royal treatment seemed a bit odd." There was a reason for it, of course—at the end of the tour, in front of a magnificent fountain, Matt got down on one knee and proposed to Sarah.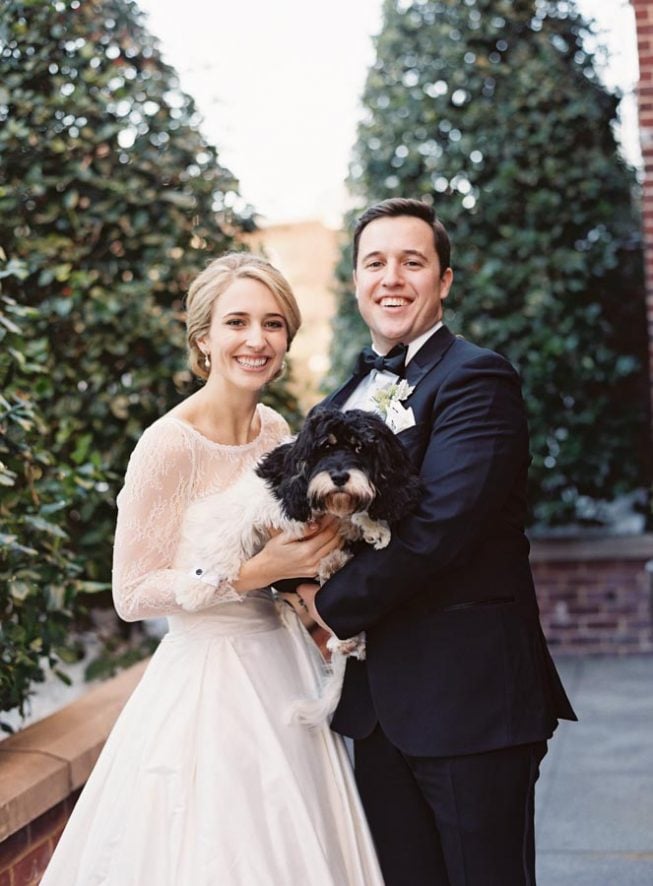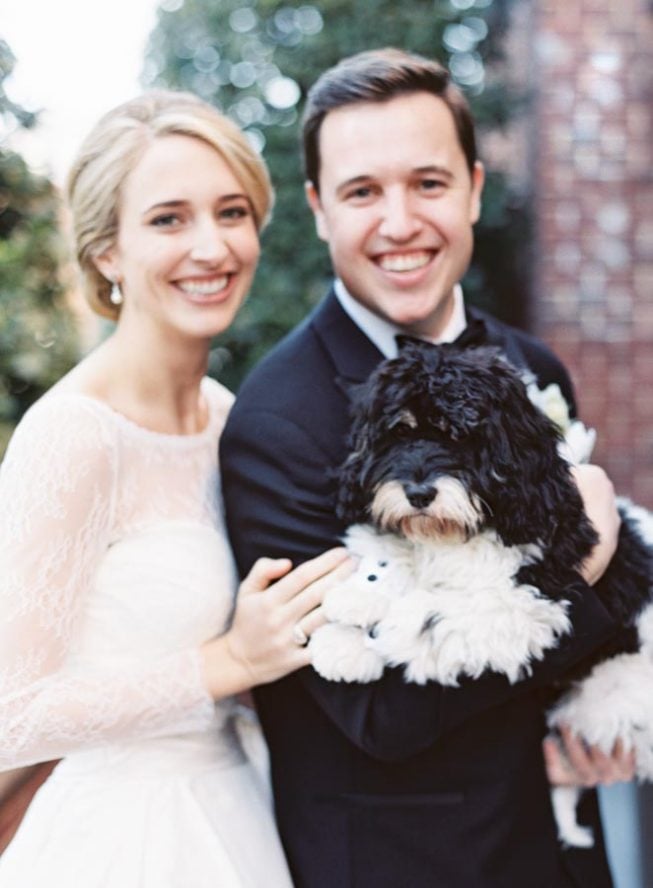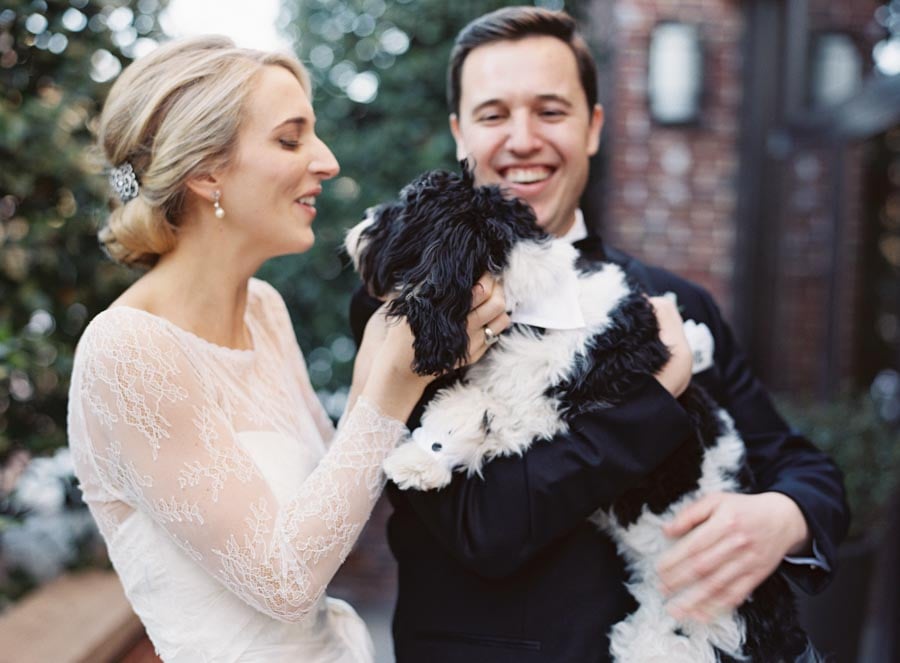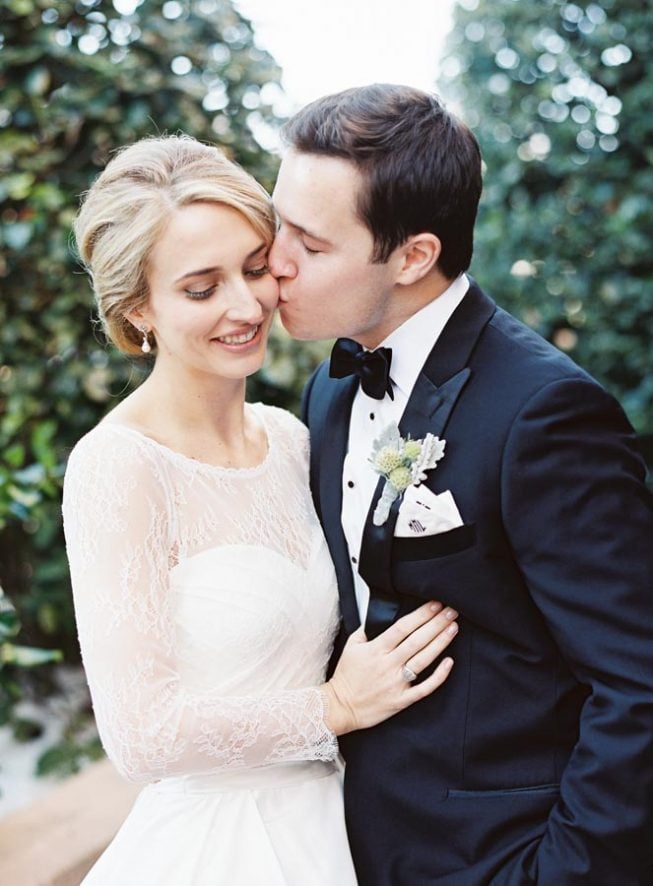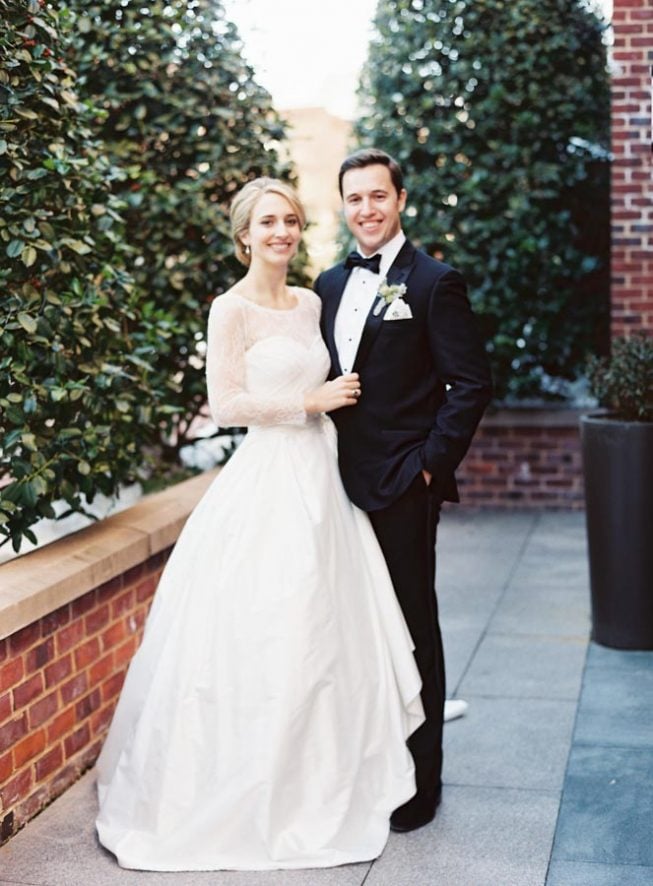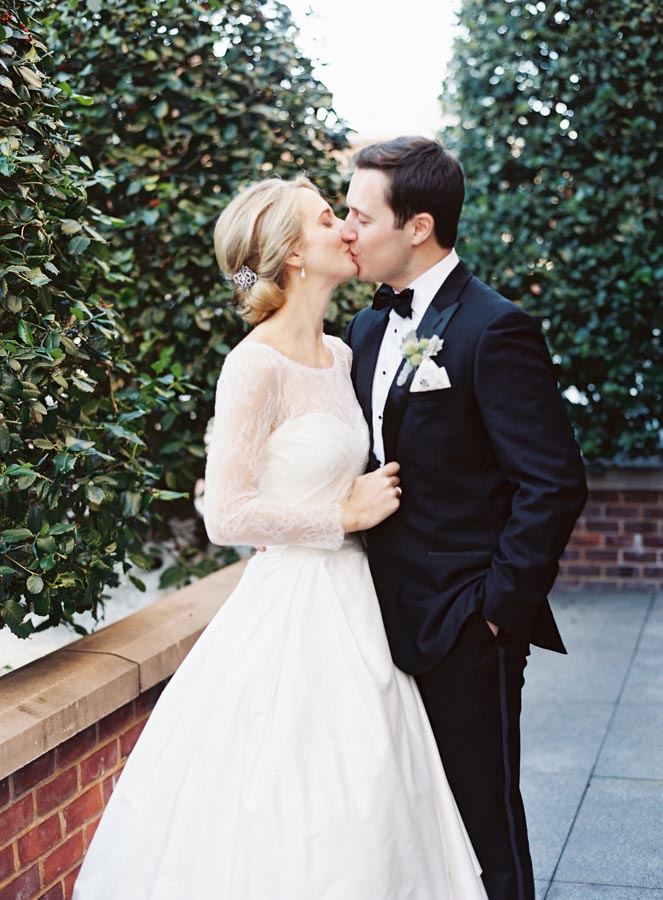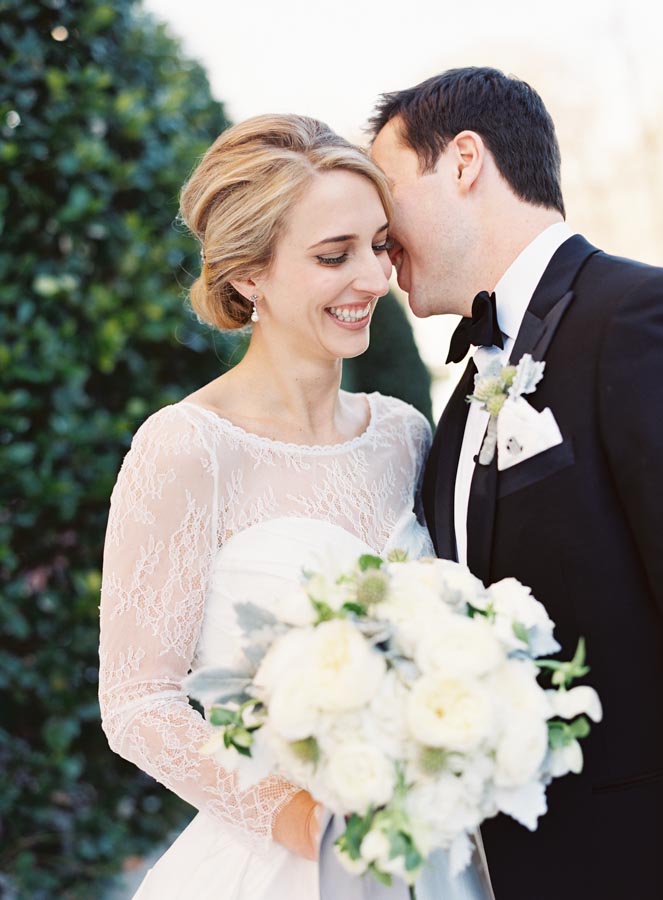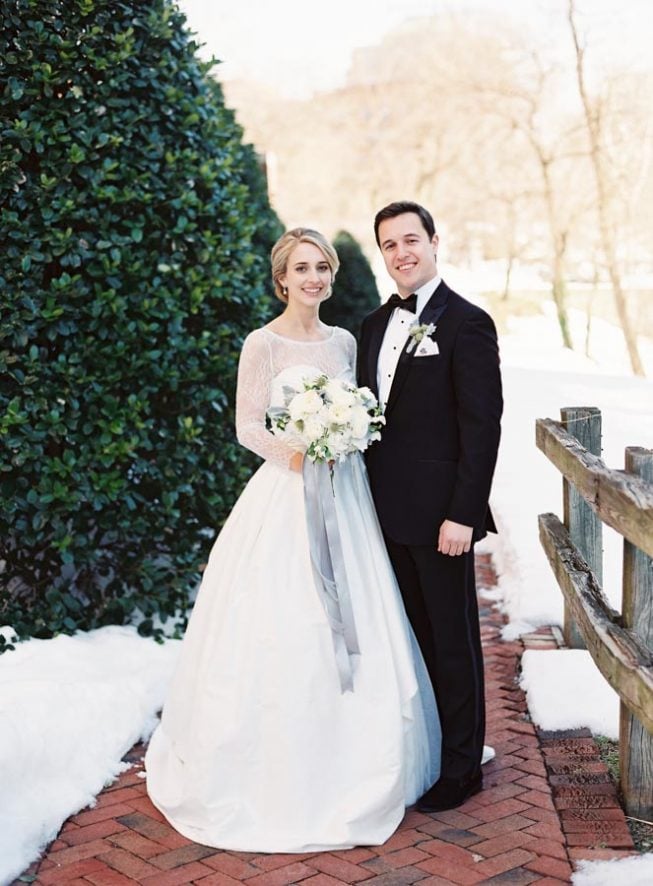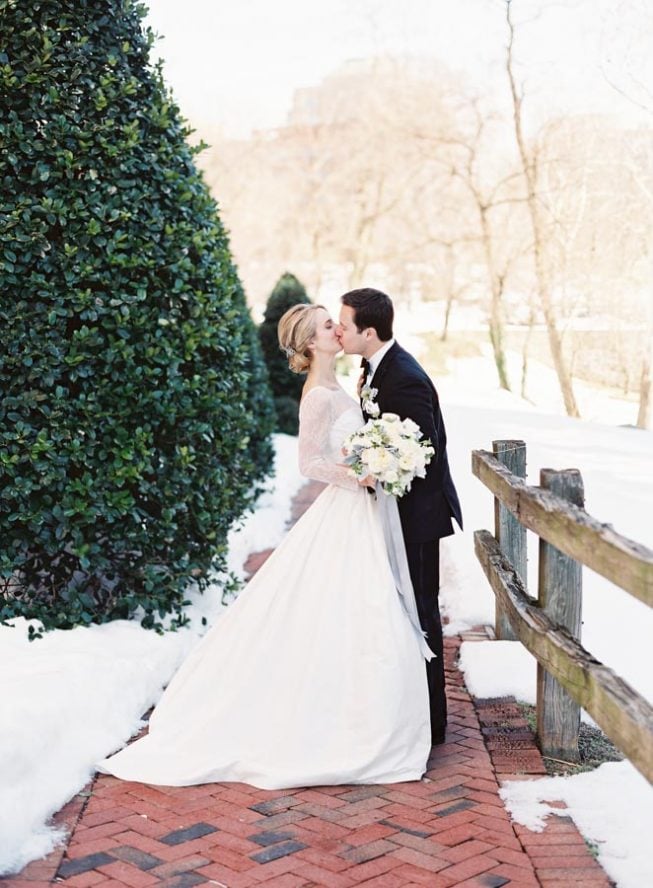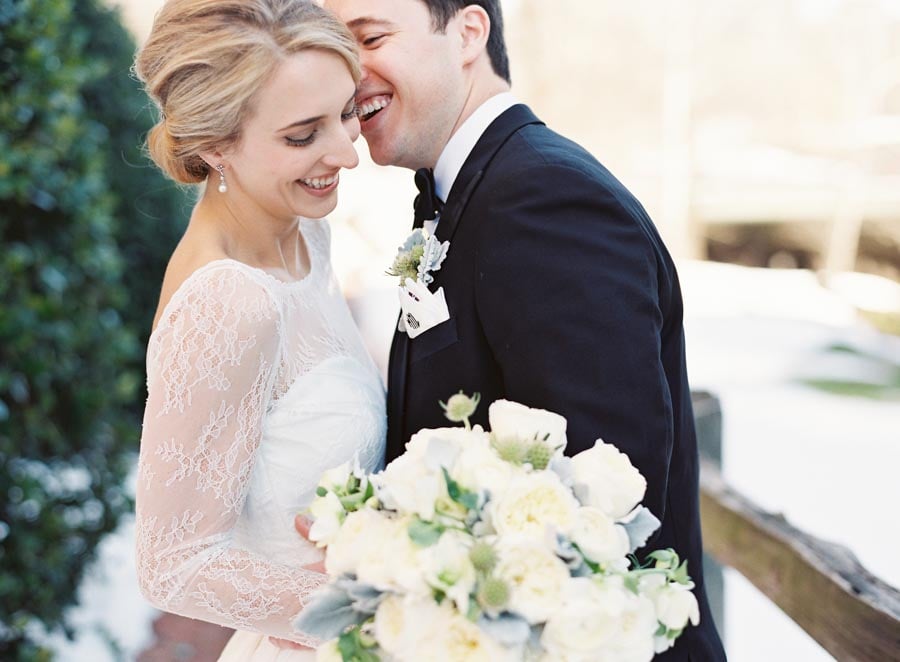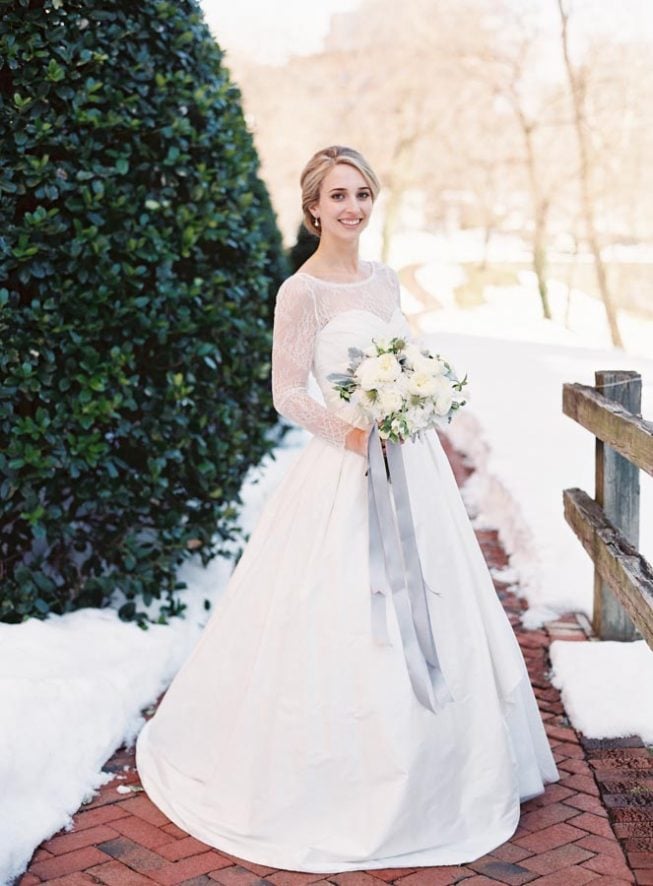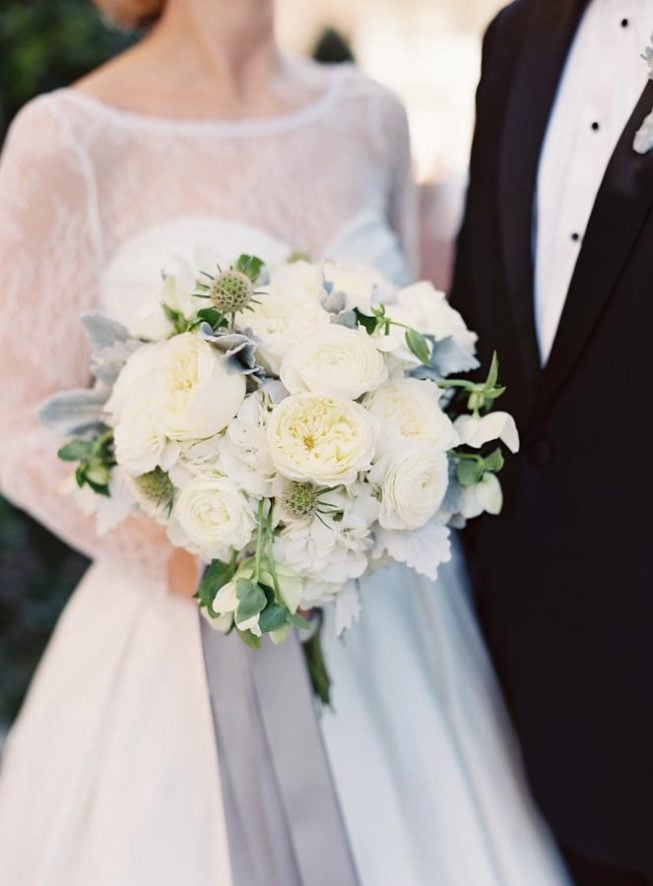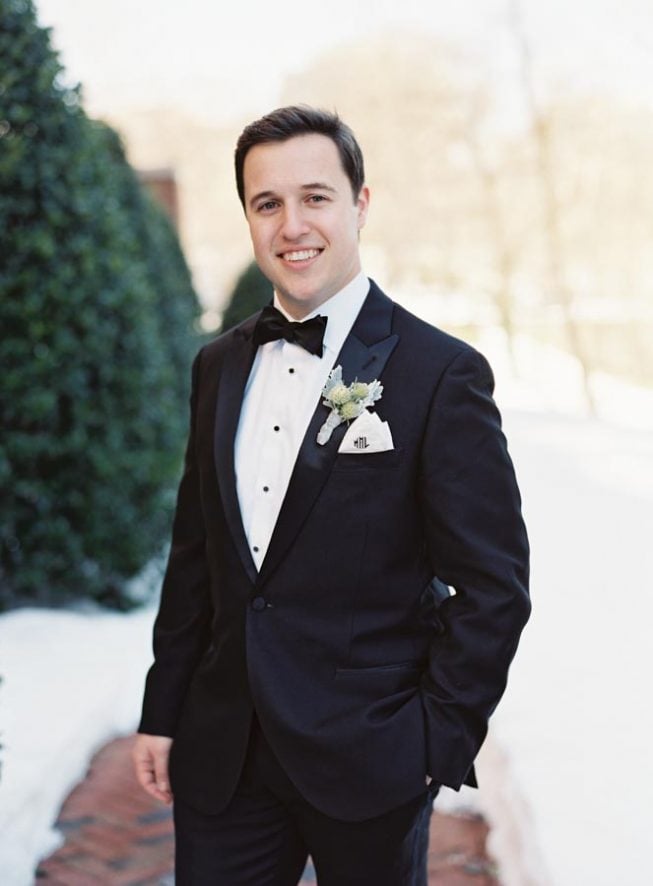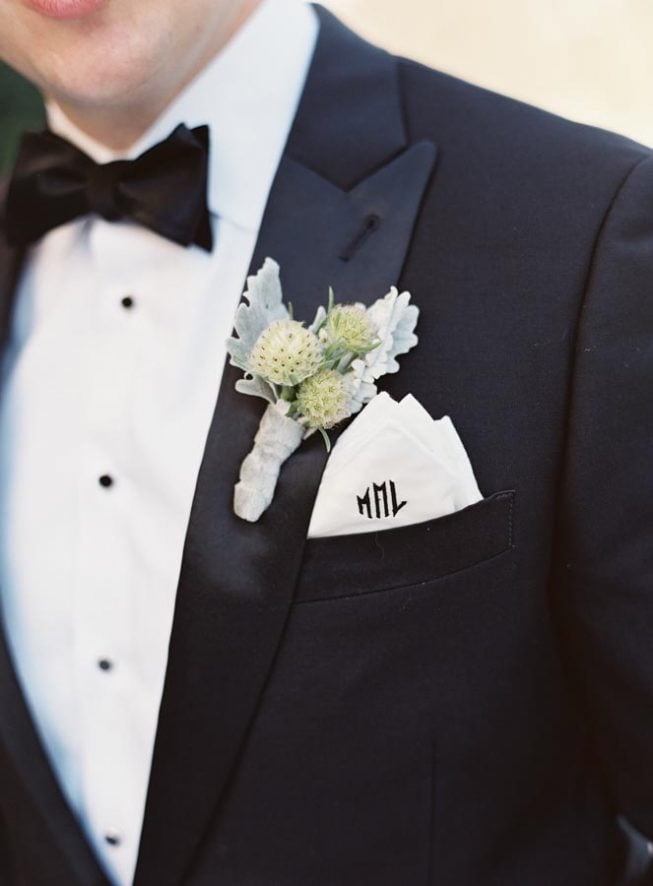 Sarah wanted a winter wedding. Matt didn't want a long engagement. They agreed to be married exactly one year and seven days after the proposal, though they initially thought about saying "I do" the weekend before. "Thank God we didn't do that, as it turned out to be the weekend of the snowpocalypse, and we were totally snowed in." Instead, their Four Seasons DC wedding in Georgetown took place January 30 with just the right amount of snow for easy travel, but stunning wintery photos.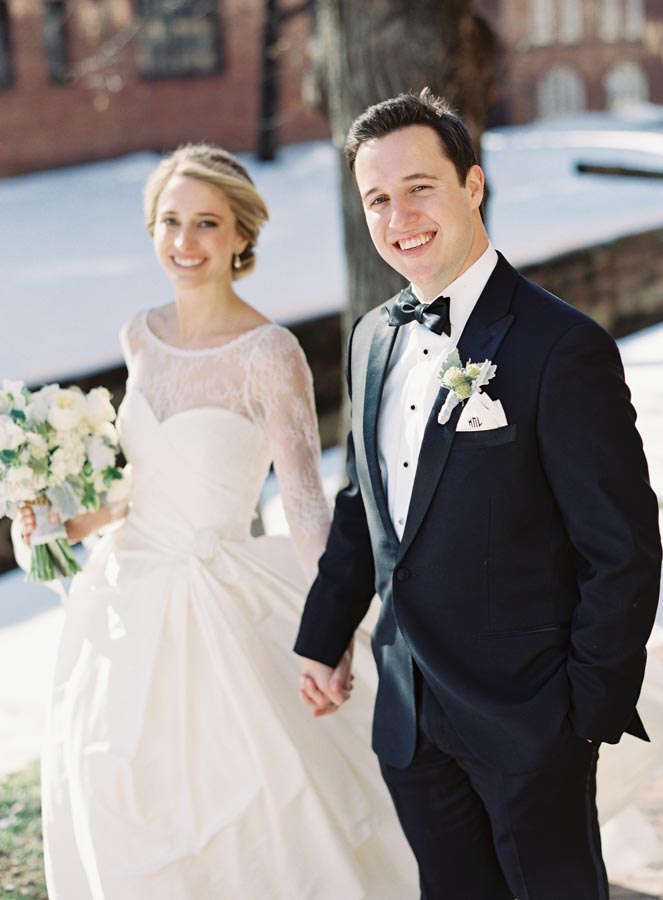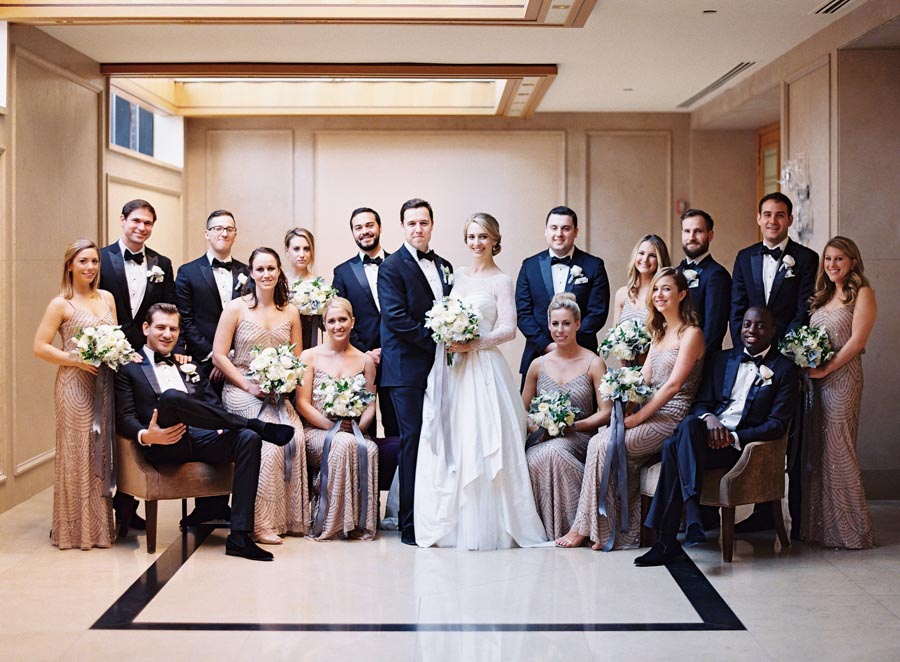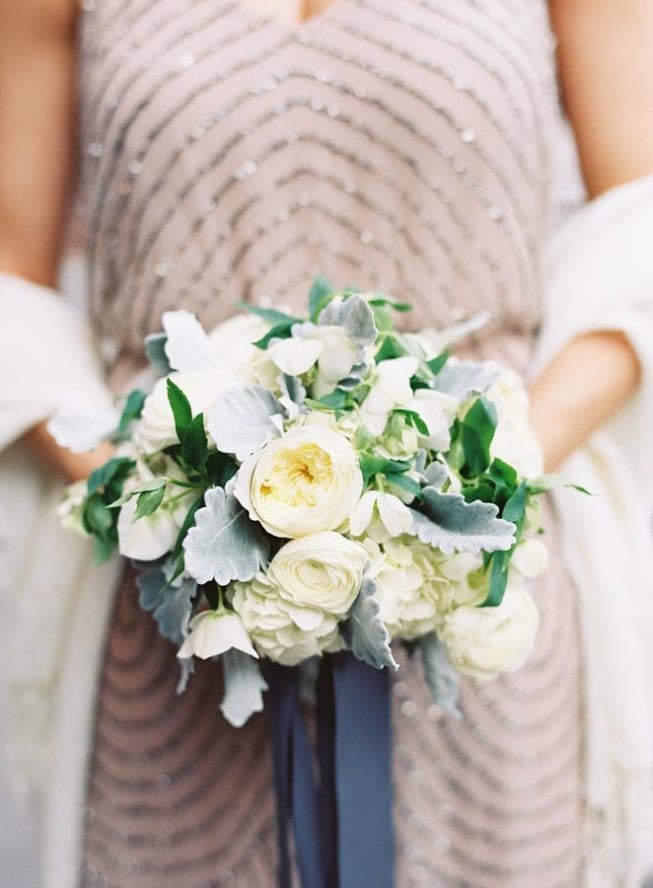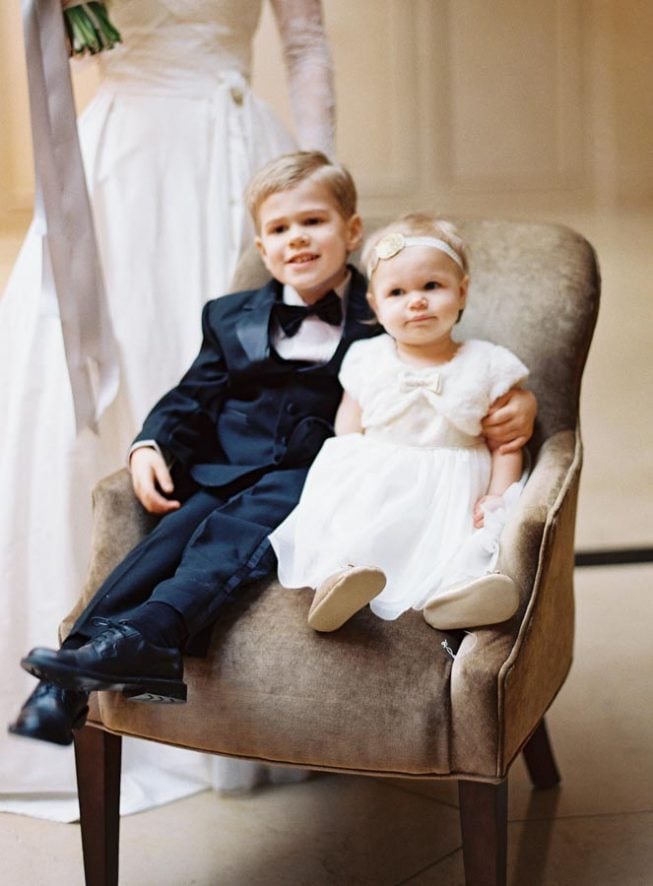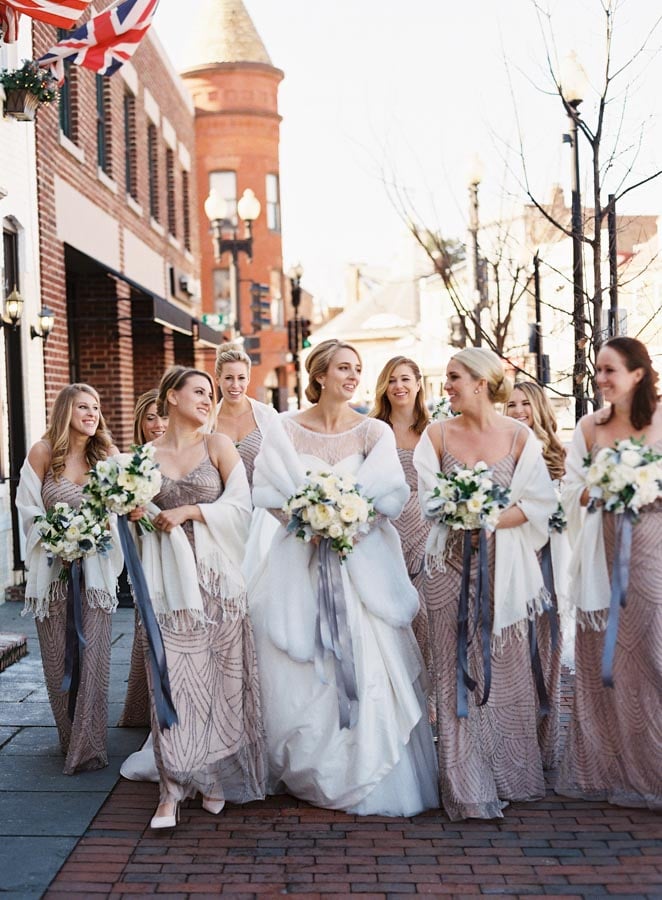 The 2016 election campaign played into their wedding, too. During the wedding, Sarah worked on the Jeb! 2016 campaign. Matt is an Obama White house alum and worked with Madeline Albright. "Since our wedding was the day before the Iowa primaries, and everyone knows our political involvement, it was really fun to incorporate the election, DC and politics in a fun and playful way," she adds. Among the fun little details were campaign pins in the guests' welcome bags that read,"I'm for Corsaro and McGrath"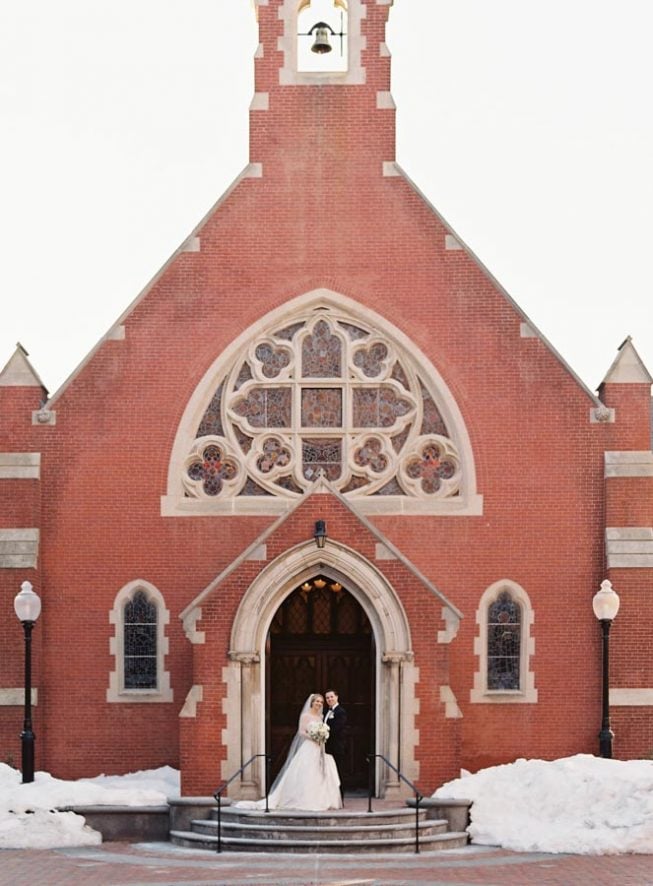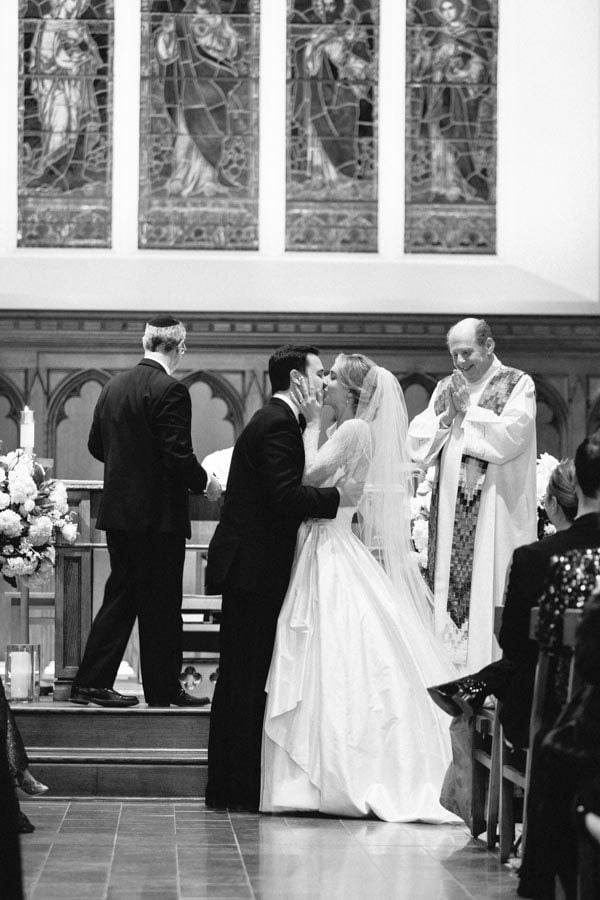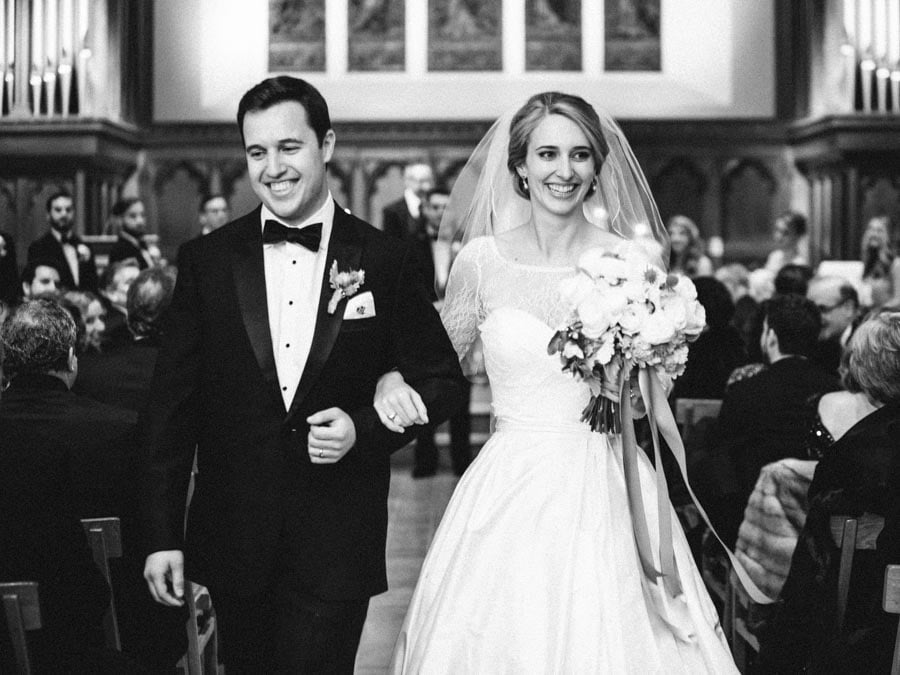 The pair incorporated two faiths into their ceremony at Georgetown University Dalhgren Chapel (Sarah is Catholic; Matt is Jewish), inviting both a Monsignor (an honorific for a member of the Catholic clergy) and a rabbi to officiate. "We felt a lot of love in that chapel, and it really set the tone for the rest of the evening," Matt says. Later, at the "Champagne-soaked dance party" that was their reception at the Four Seasons DC, they danced the Horah. "It was so funny to watch my very Catholic mom get hoisted up in a chair," Sarah says. "As they lifted her into the air, she made a sign of the cross!"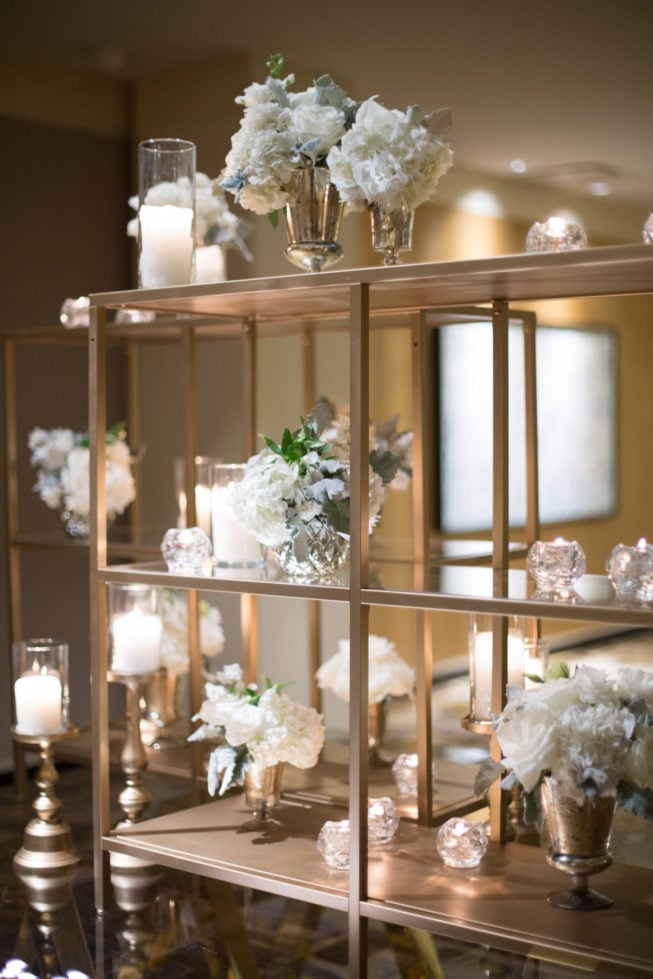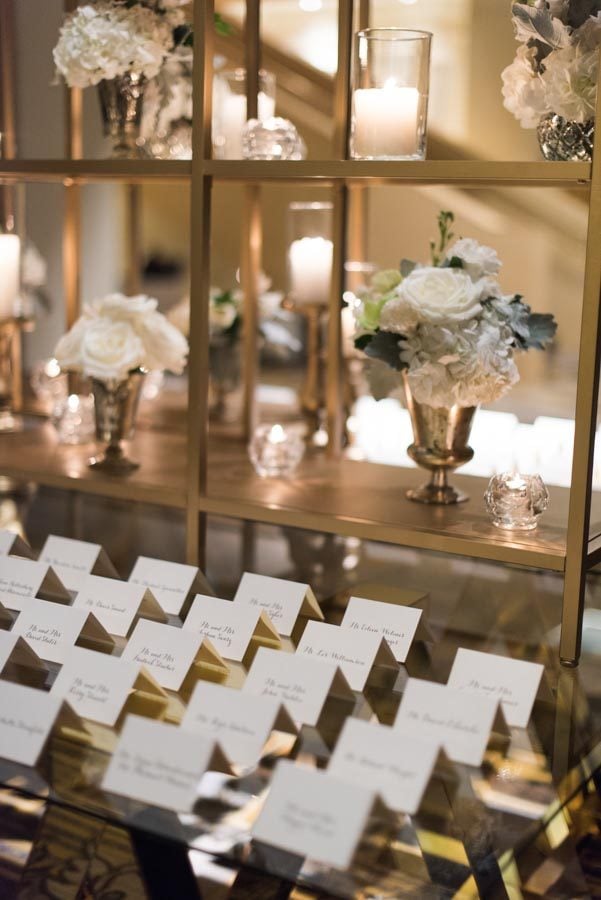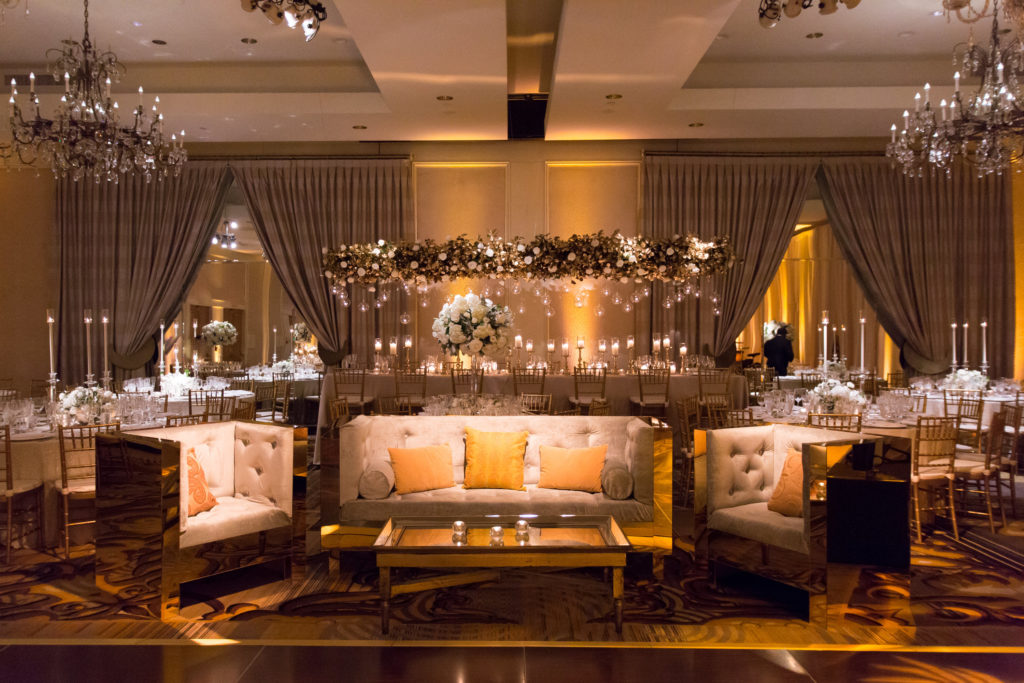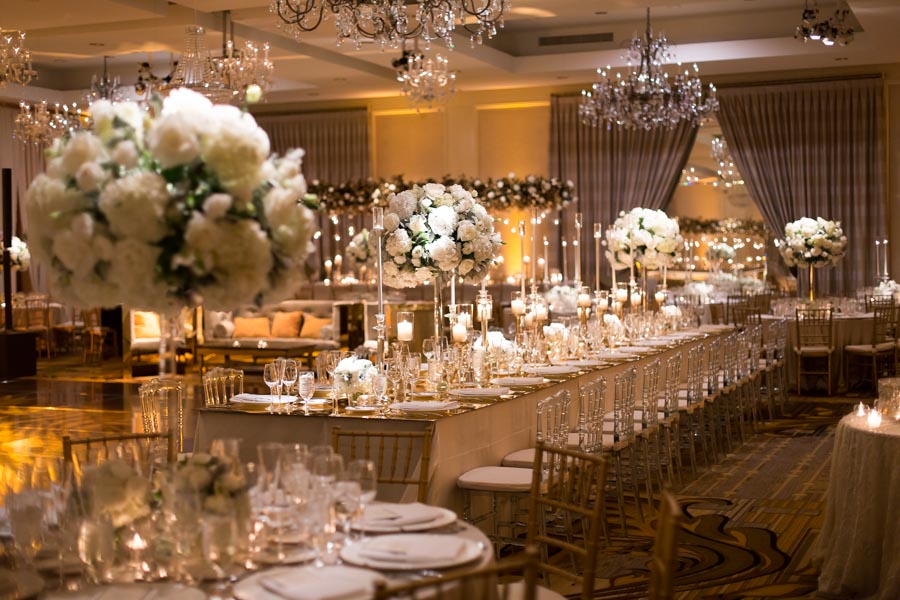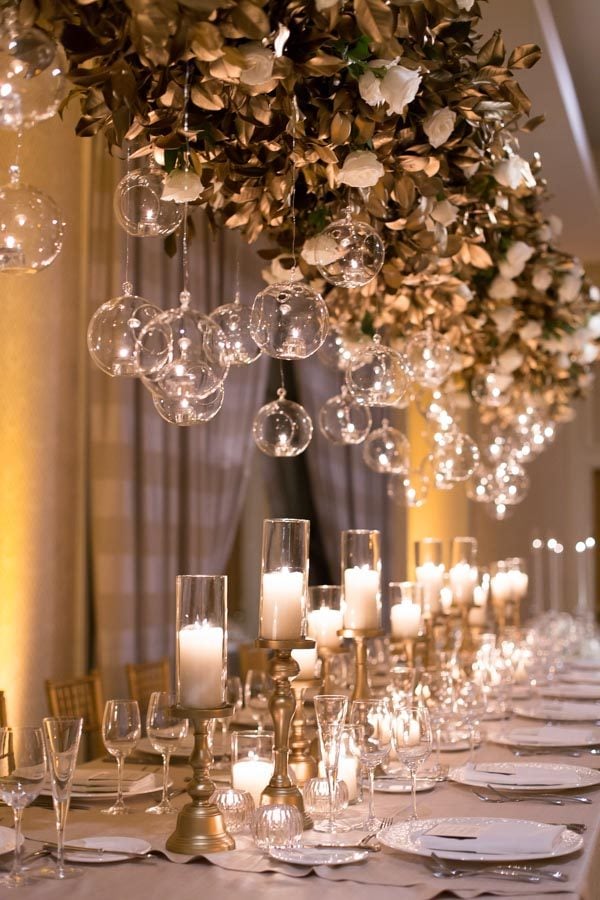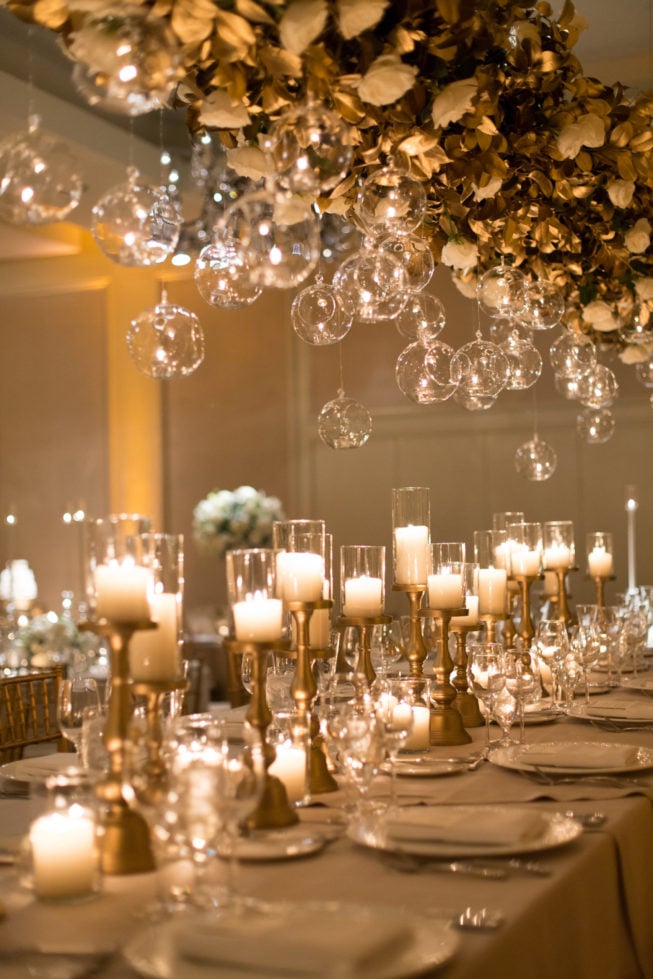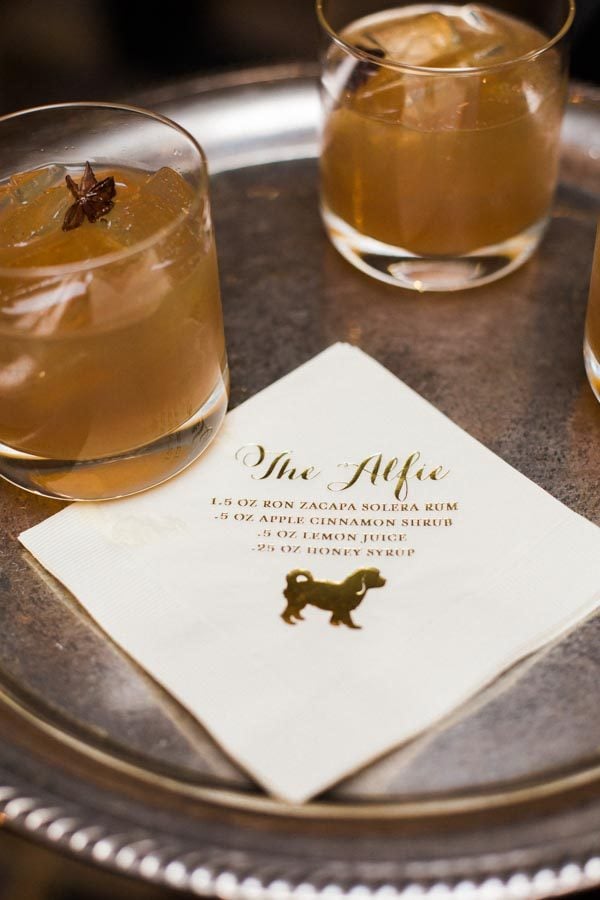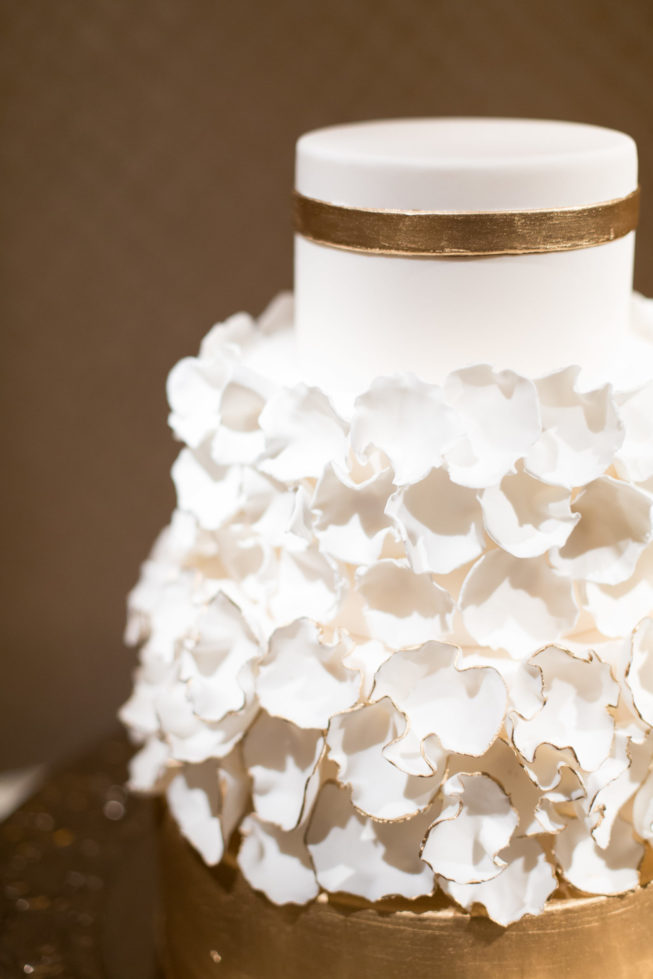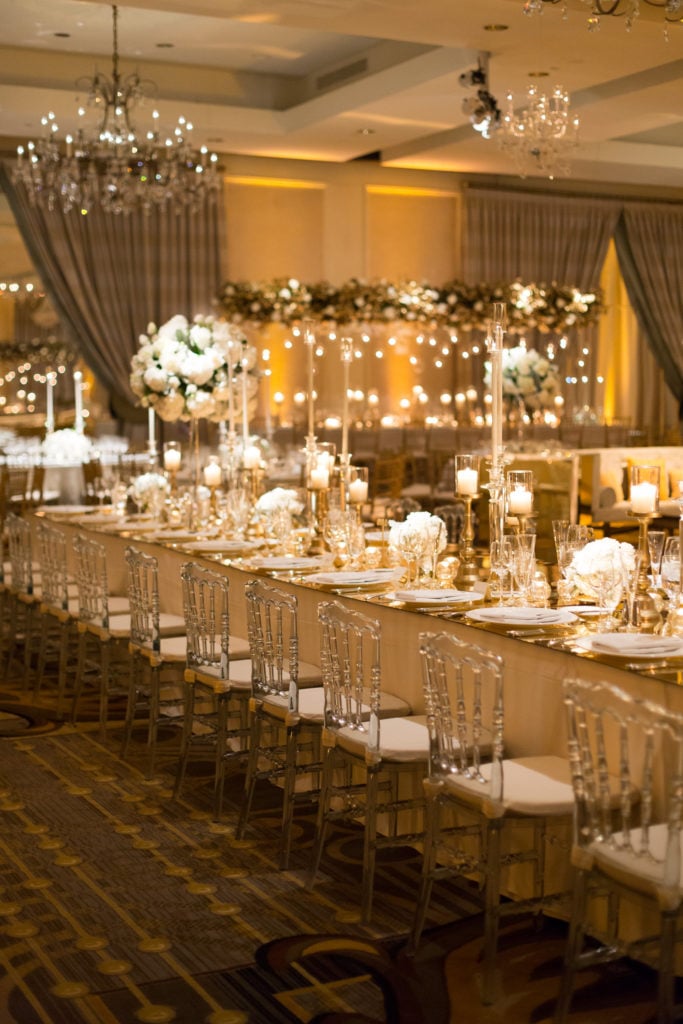 Following the wedding, Matt and Sarah took a quick honeymoon getaway to the Greenbrier in West Virginia—the bride had to get to New Hampshire for the primaries!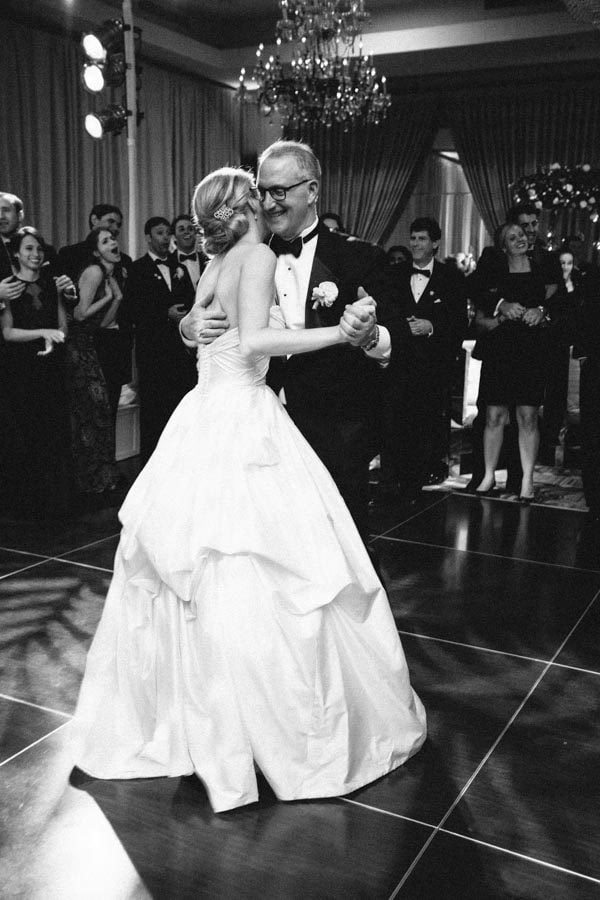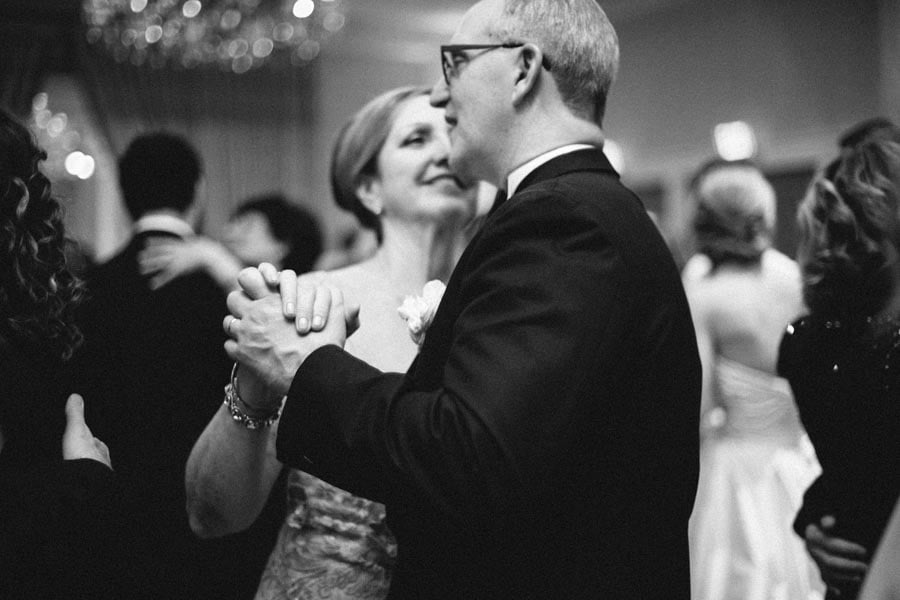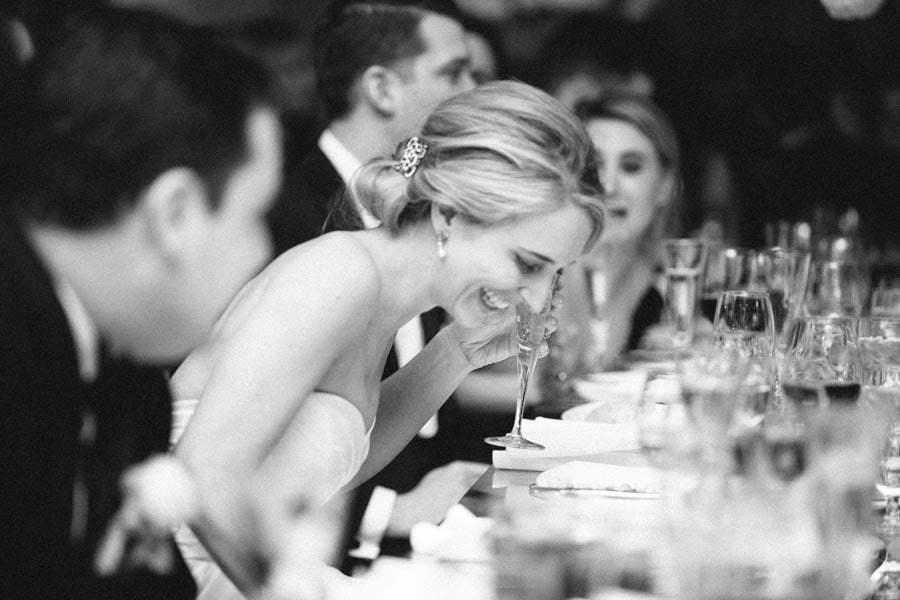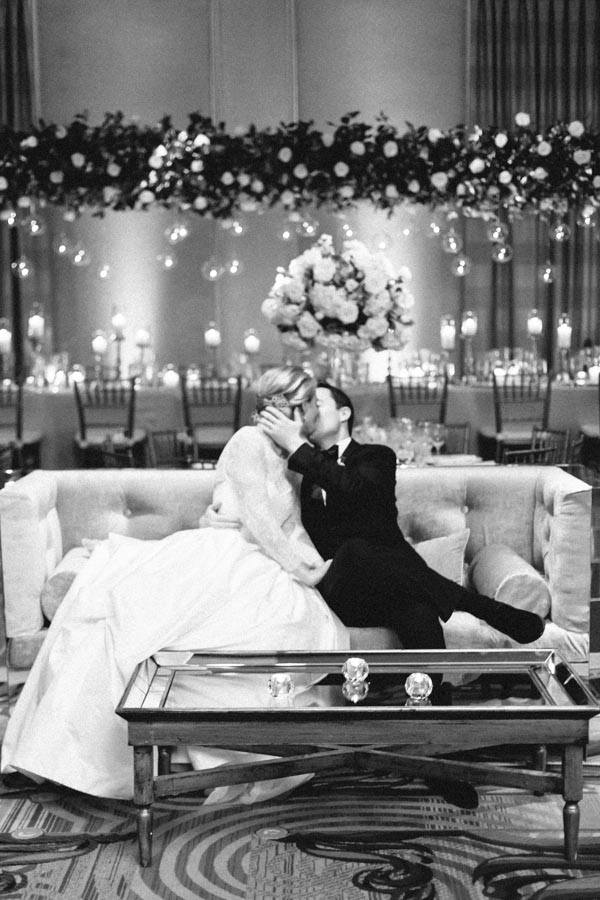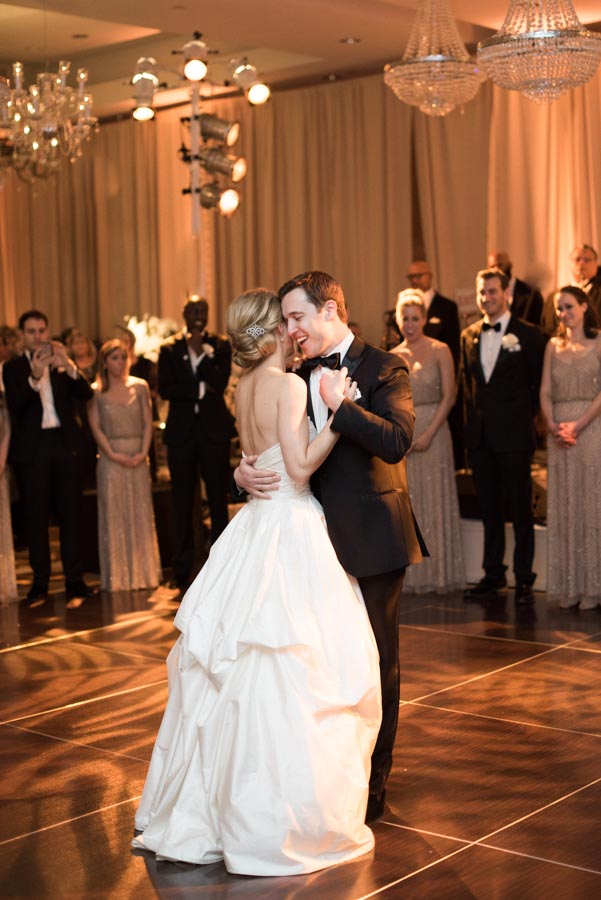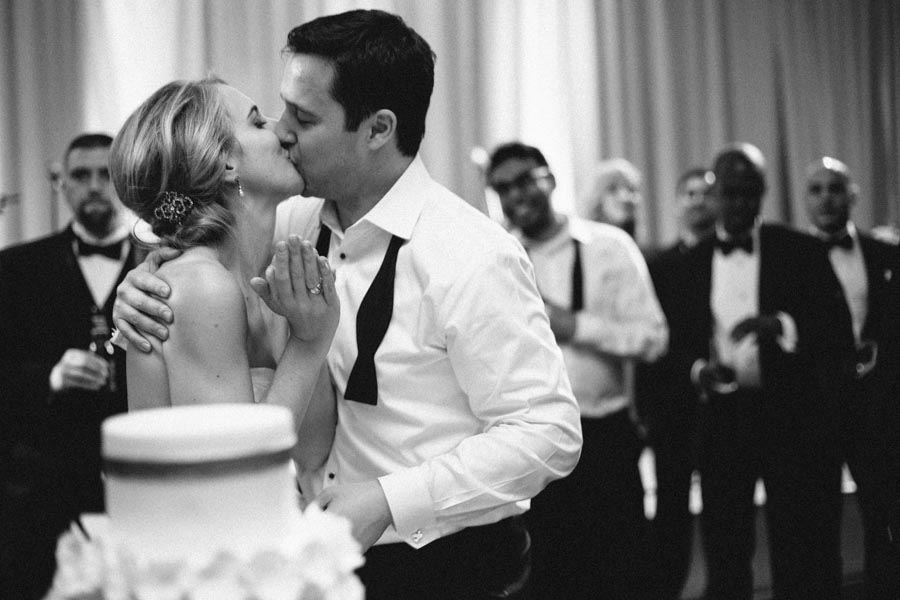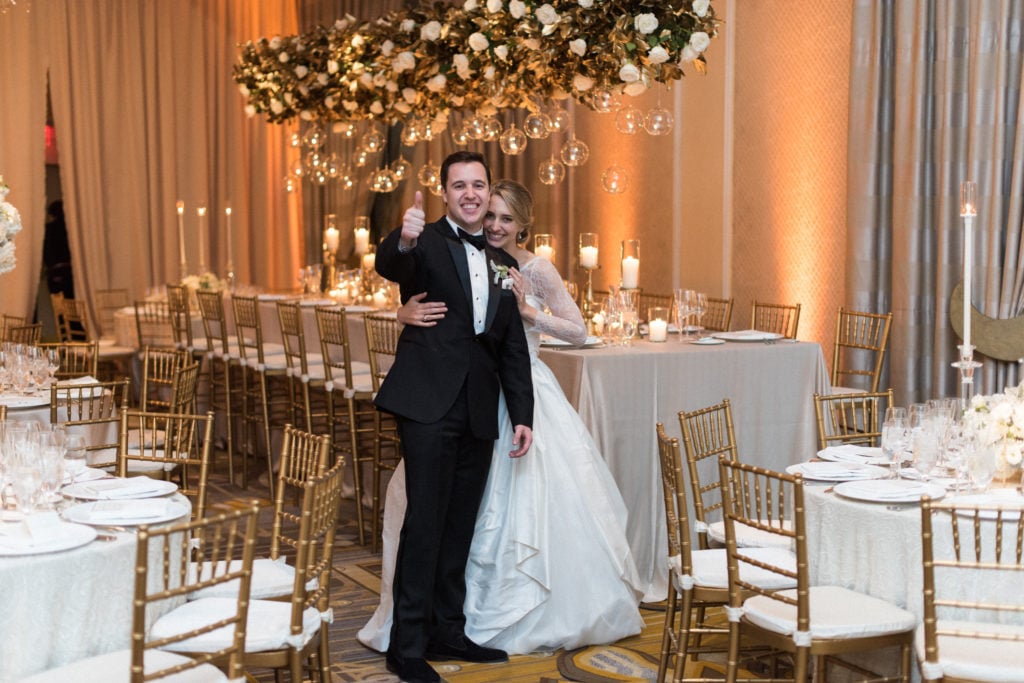 Creative Team:
Photography: Bonnie Sen Photography
Bride's Gown: Modern Trousseau, Hitched | Groom's Tux: The Black Tux | Hair: Remona Soleimani | Makeup: Lorna Basse | Event Coordinator: Blair Peterson, SoCo Events | Cake: Four Seasons DC | Florist: Edge Floral Event Designer | Caterer: Four Seasons DC | Music: Nation, Elan Artists | Invitations: Creative Parties | Welcome Bag and Favors: District Desserts | Chair Rentals: DC Rental | Photo Booth: Washington Talent Agency | Linens: Nuage Linens