The Drink Local Throwdown is back for another year at beer-and-whiskey hangout Rebellion on Thursday. The Dupont Circle bar pits 16 local breweries against one another to see who's the best of all. In a nod to March Madness, the competition is done bracket-style, with four breweries facing off each Thursday until February 1. This week sees Anxo Cidery, Solace Brewing Company, Atlas Brew Works, and Union Craft Brewing duking it out in the first round.
Get into the spirit of the three-day weekend this Friday with a bloody Mary cocktail class at the St. Regis Hotel starting at 4 pm. Try your hand at different variations on the classic hangover beverage while eating finger food at the hotel bar. Tickets are $85 per guest, and each one includes a parting gift.  If you miss the Friday course, there's another one on Monday at 2 pm. 
Art and Soul restaurant hosts a Brewer v. Brewer Beer Dinner this Friday featuring Right Proper and 3 Stars. For $80 a person, each brewery will provide a beer pairing for all five courses of the menu by chef Douglas Alexander. So that's ten beers total, not counting the beer cocktail the breweries will hand out upon arrival. Don't let the hops affect your judgment, though: Each guest will vote for a winning brewery, which will have its own draft line at the restaurant for all of 2018.
Restaurant week time is here again, and Bethesda Magazine's starts this Friday. All participating restaurants have a prix-fixe menu, so scan the list and take your pick. It runs through Jan. 21, so there's plenty of time for as many discounted lunches, dinners, or brunches as you can squeeze in. (Bonus: If you take a photo of your restaurant week meal and share it on Instagram, you could win a restaurant gift card. Just tag @BethesdaMag and include #BmagRW)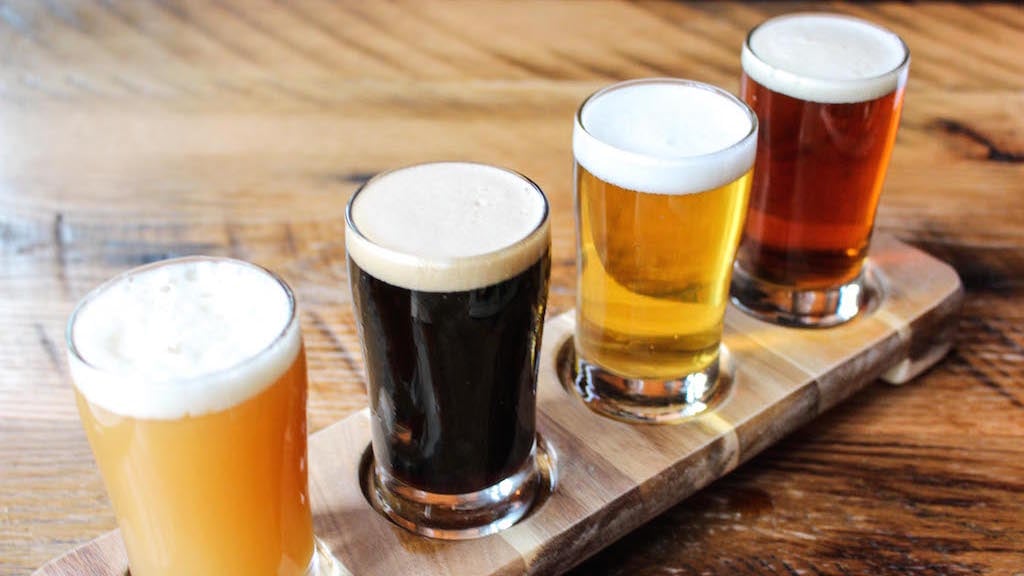 Snack on some oysters this Saturday at Alexandria's Port City Brewing Company. War Shore Oyster Company will provide their oysters on the half shell as a tasty complement to Port City's recently-tapped, citrusy Maniacal beer. Tickets are $18, which gets you a half-dozen oysters and a pint. All oyster shells will be recycled through the Oyster Recovery Partnership.
Himalayan food startup Dorjee Momo hosts a pop-up dinner on Sunday night at Bloomingdale's Big Bear Cafe. Chef Dorjee Tsering, who used to be a Buddhist monk and got his DC start at Bullfrog Bagels and Maketto, designed a vegan and gluten-free menu for the night ($78 per person). The event is a great chance to preview the chef's forthcoming residency at Bullfrog Bagels, when Dorjee Momo will take over the space in the evenings starting January 27.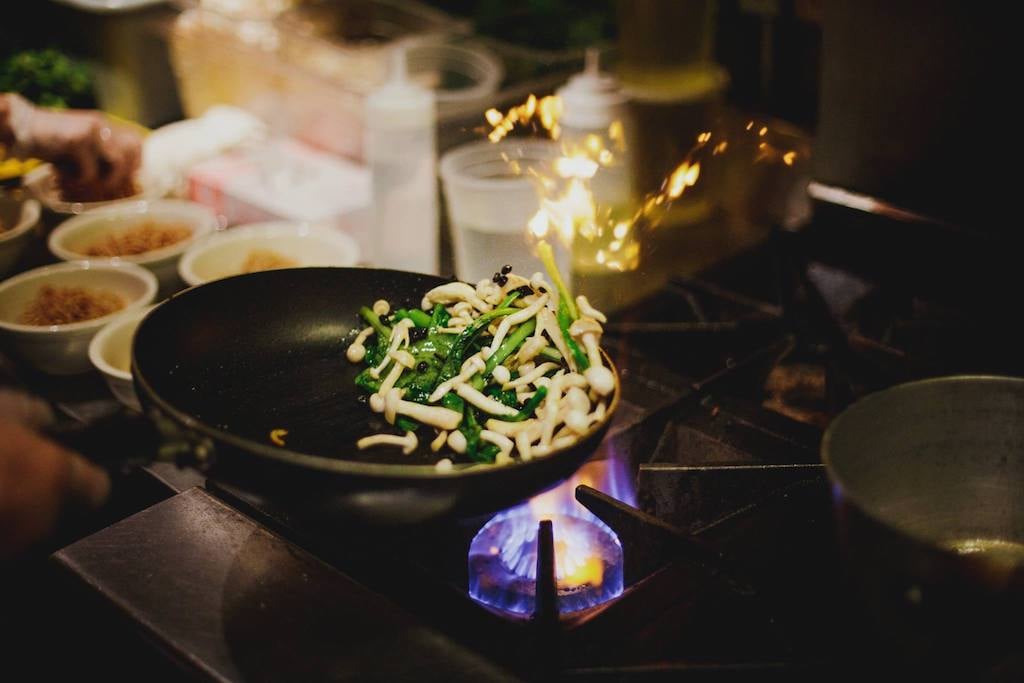 Become a wine-and-dessert pairing expert on Sunday during Malmaison's workshop. The French cafe, located by the Georgetown waterfront, will have a lineup of Italian wines ready to be paired with pastry chef Ruth Stoltzfus' house-made desserts. All you need to do is show up. Tickets are $40 and limited, so be sure to snag them soon.
And heading into the week…
Each Tuesday this month, Brookland's Finest will host a distiller dinner. This month, the restaurant is teaming up with Gray Wolf Craft Distilling out of St. Michaels, Maryland to offer three courses paired with the distillery's gin and vodka cocktails. Service starts at 5 pm, and seats are available on a first-come, first-served basis.
Coffee snobs will love this Ceremony Coffee Roasters workshop. The Fundamentals of Coffee dives into the nitty-gritty of brewing high-end java by analyzing proper ratios, brewing systems, and flavor palates. Tickets are $150, and the class takes place Wednesday from 11 am to 2 pm.