Any Instagrammer worth her salt is familiar with the Wing, the exquisitely designed coworking space and social club that launched in October of 2016 in Manhattan's Flatiron District to instant cult status. I say "her salt" because this co-working space was developed for (and by) women, which helps explain the Wing's booming popularity. Drop into its Instagram feed and the chic slideshow of velvet couches, brass lighting fixtures, and darling wallpaper may make you feel like you already know what the space is all about.
But it's not just the beautiful midcentury modern furniture or Wes Anderson-esque palette that has made the Wing so successful. It's the concept of promising to be just about anything a gal could need—a co-working space, a homebase, a lounge, a social club, a meeting space, a library, a spot just to drop in and change clothes—that has lured creatives and working women to apply in droves. The Wing even offers blowouts and spritzes of Chanel No. 5 (on the house, of course). Add to that already sweet formula the fact that, at a time when women's marches and pussy hats have galvanized into a full-blown social movement, the Wing has cultivated a loud-and-proud feminist agenda. By 2018 the waiting list for the Wing had skyrocketed to 8,000, even as a second location opened in SoHo.
And now it's coming to DC.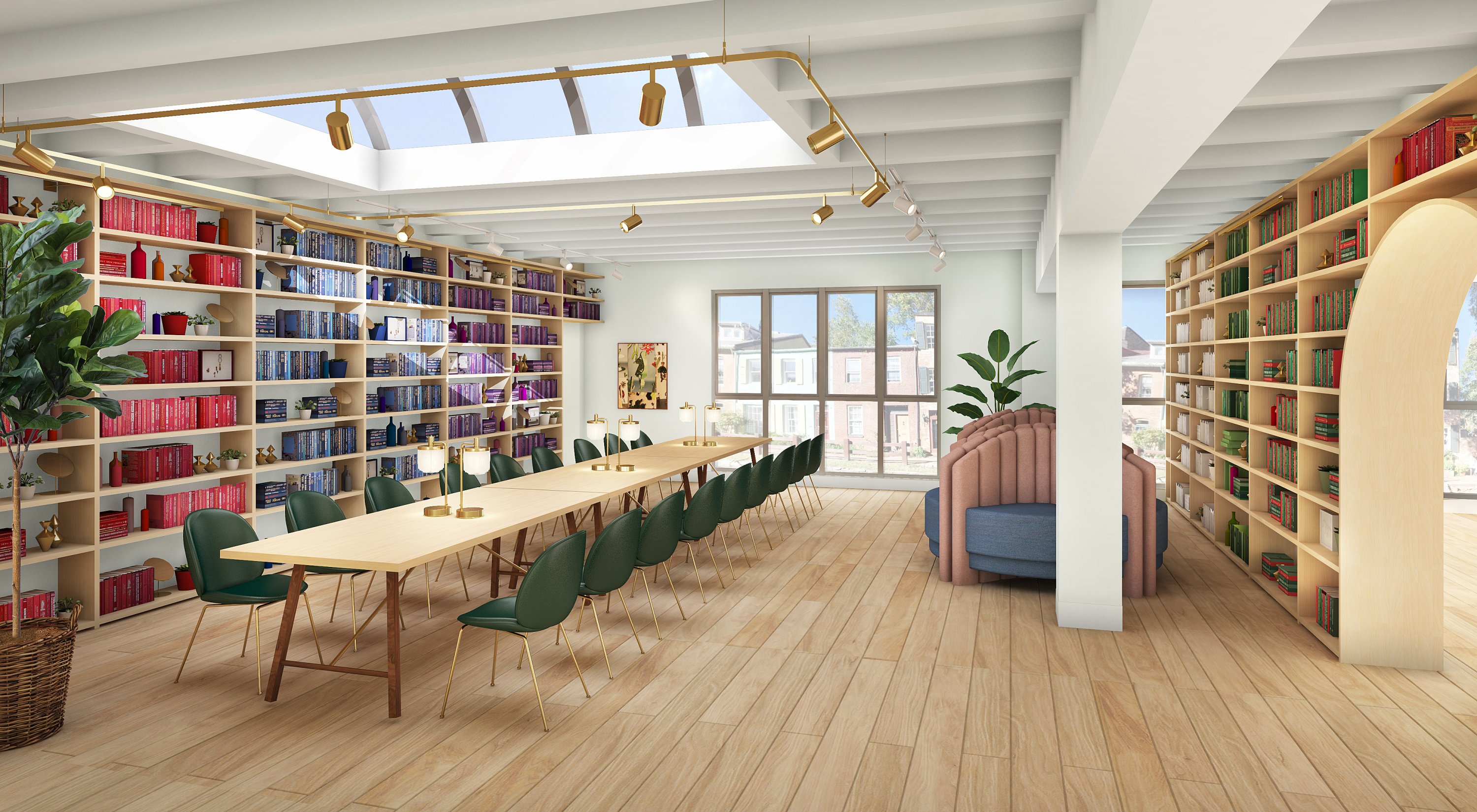 Set to open sometime in March, the 10,000 square foot Georgetown site–the company won't yet say what its exact address is–will be the Wing's fourth location, following on the heels of a Brooklyn location. DC is the company's first stop outside of New York.
Washington makes a lot of sense when you consider that at this moment, there are few other places where the Wing could have as much immediate impact. Influence and community are baked into its business philosophy: When key organizers of the Women's March struggled to find headquarters in New York, CEO Audrey Gelman stepped in to offer up the Wing. The SoHo opening included a voter registration booth and the New York locations have hosted powwows ranging from a "Fuck Harvey Weinstein" community-building event to a lecture on Women in Journalism and an information session with the New York Civil Liberties Union. Go on the Wing's website and you can buff up on your knowledge of the history of women's social clubs and their roots in resistance all the way up to the '70s, an association subtly reinforced by the Wing's funky-retro capital "W" branding. Go to the Wing's bookshelves and you'll find a literal rainbow of literature by women. The Wing's in-house magazine is appropriately titled No Man's Land. The décor may be delicate and pink, but these ladies aren't messing around.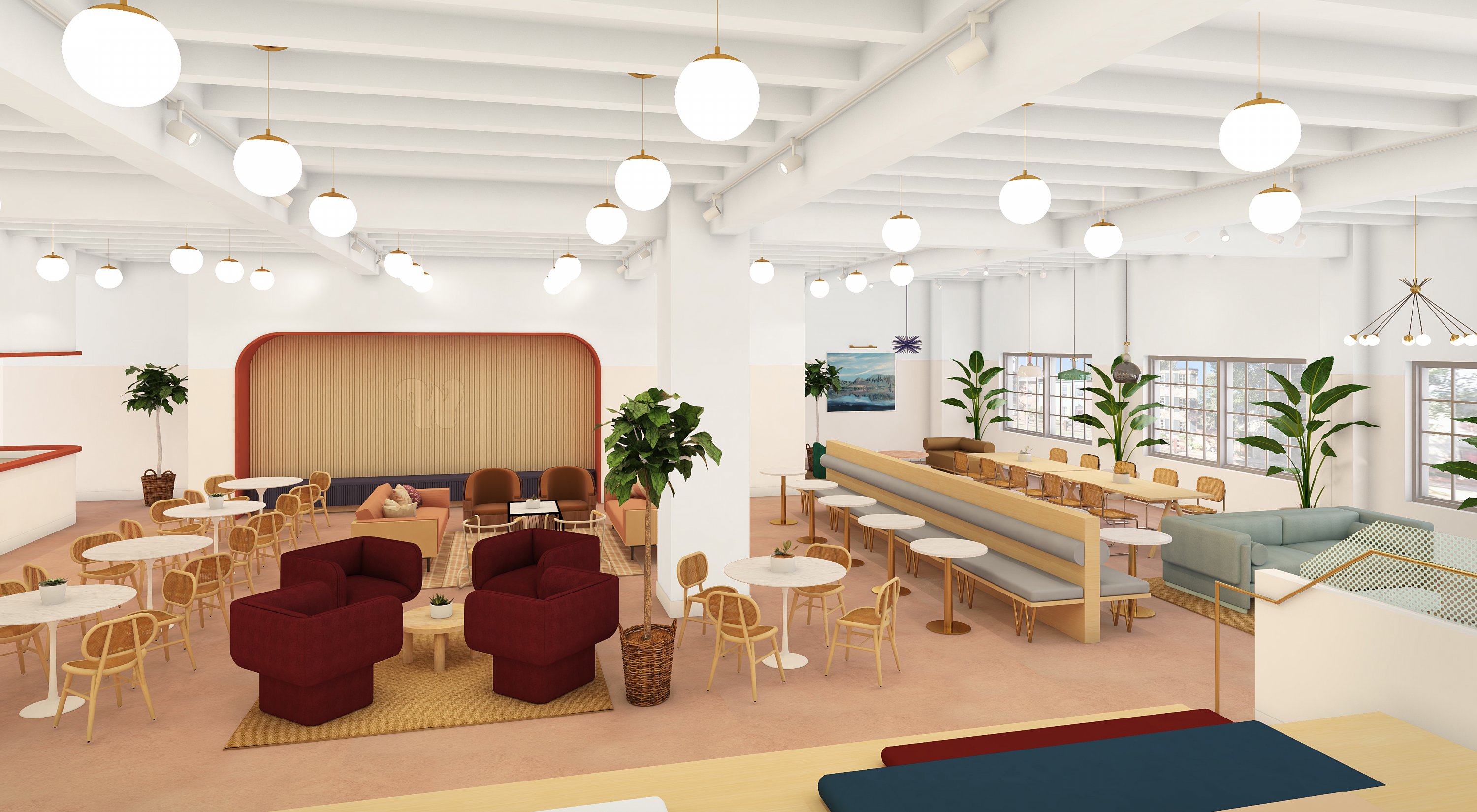 The Wing's unyielding message makes sense if you consider Gelman's history. With experiences in public affairs and politics, Gelman, a born-and-raised New Yorker, worked as Deputy Director of Communications to Comptroller Scott M. Stringer and more recently was the Senior Vice President at the strategic communications firm SKDKnickerbocker. She also worked on Hillary Clinton's 2008 presidential campaign, during which time she lived downtown in Logan Circle. Her experience during that time period made one thing clear: there was a gap in the market.  
"I lived in D.C. twice, and if I'd had The Wing my quality of life would have been totally transformed," Gelman told Forbes. "I had a great experience" she tells Washingtonian, "but most of it was spent at my desk working."
As for the list of members, like other markets, the Wing's DC location promises to attract a who's who of prominent female residents. For notable politicians or businesswomen who may not be able to regularly utilize such a public space, there are plenty of opportunities for collaborating on events through the Wing's programming. In the past year alone, the Wing has racked up appearances from Senators Kirsten Gillibrand, Amy Klobuchar, and Heidi Heitkamp, activists Ilyse Hogue, Michelle Jawando, and Alyssa Mastromonaco, and journalists Katy Tur, Annie Karni, Kasie Hunt, and Maggie Haberman.
As for those Gelman would like to see involved, "dream Wing Women we haven't met yet," she cites Supreme Court Justice Sonia Sotomayor, PBS NewsHour anchor Judy Woodruff, US Representative Maxine Waters, and Senators Kamala Harris and  Elizabeth Warren.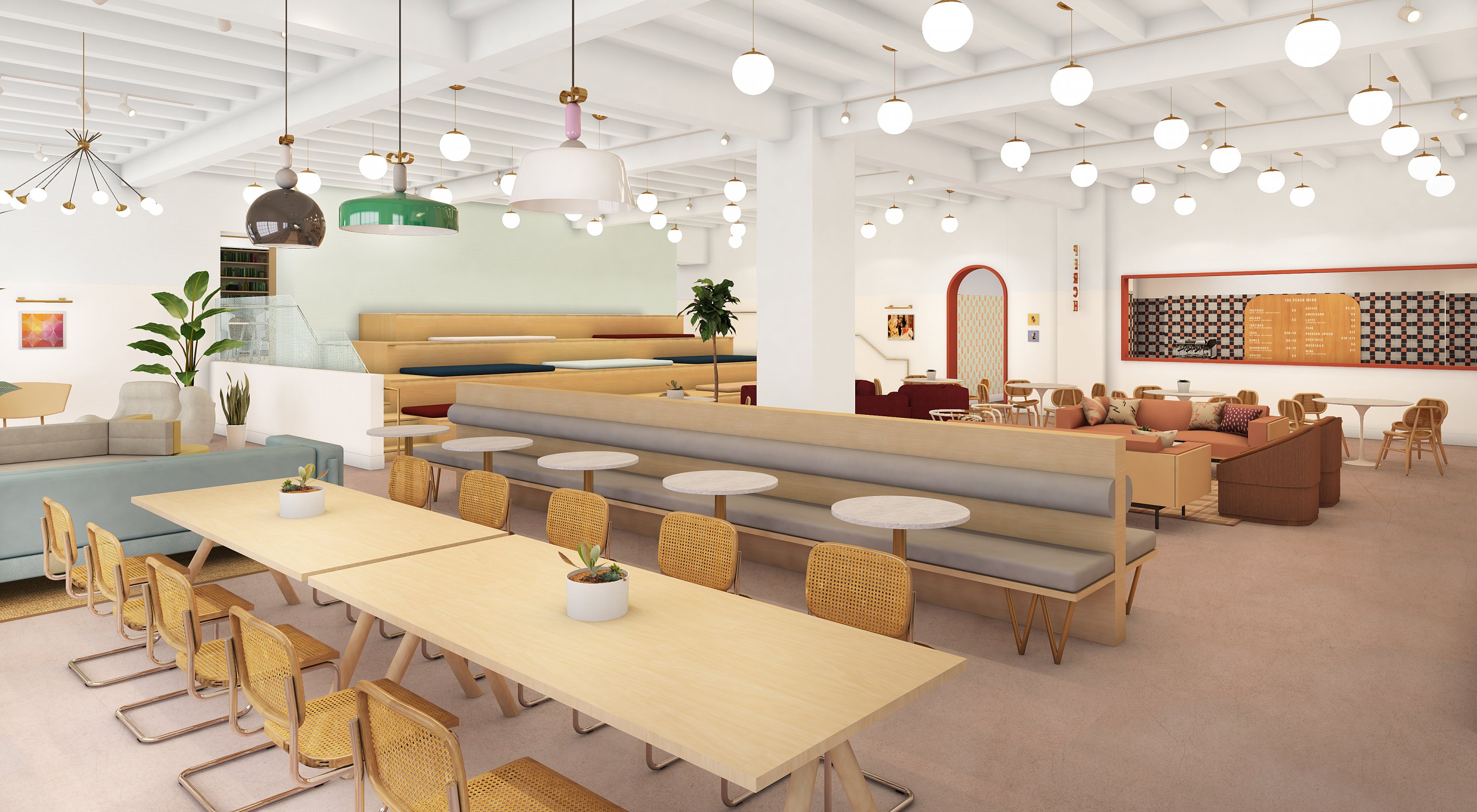 The Georgetown location promises to be only slightly different from the New York locations of the Wing, catering to the community in small ways while maintaining the brand's signature aesthetic. For one thing, the DC location will be equipped with a wellness room, perhaps nod to the growing popularity of nap spaces and meditation studios. It will also have a section of bleacher seating (visible in the above rendering) to help facilitate panels and talks. Adding new locations of the Wing means added appeal for different levels of membership, so that applicants can choose access to just one location, or pay extra for access to all the Wing's locations—$2,300 and $2,700 annually, respectively. The later option that may strike a chord for those who travel frequently between DC and New York.
"Since the presidential election, our members have been hungry for programming involving civic engagement, grassroots activism and electoral politics" says Gelman. "We've witnessed American women linking arms with one another in powerful ways. A location in Washington, DC, allows us to welcome a new community of women into the Wing. It also means we'll be closer to where political decisions get made. [We'll] have the women making change and rewriting the rules of American politics entering our doors to share their insights with our members."