Miami
Art and Glitz
Why we love it: The quintessential American beach destination is unabashedly loud and glitzy. It wouldn't be a trip to Miami without some South Beach surf and sun or late-night dancing in Little Havana. Don't party hungry—duck into South Beach's annual Wine & Food Festival (February 21 through 25). If you venture off the boardwalk, you'll find the city's "renaissance neighborhood," Wynwood—whose dilapidated factory buildings have been converted into studios, stores, and bars.
Group fun: Take a tour of Wynwood's vibrant street murals and then remain in the Yard, Wynwood's outdoor hub, for pop-up entertainment and craft beer.
Where to stay: Located in Miami Beach's South of Fifth (SoFi) neighborhood, the Julia sports a modernized interior that has also retained some historical aspects, including the original Cuban-tile floor.
Don't miss: SoFi, which is known for its beach clubs and steakhouses, and Monty's Sunset, with affordable cocktails and a view.
Getting there: American Airlines offers a three-hour nonstop flight to Miami.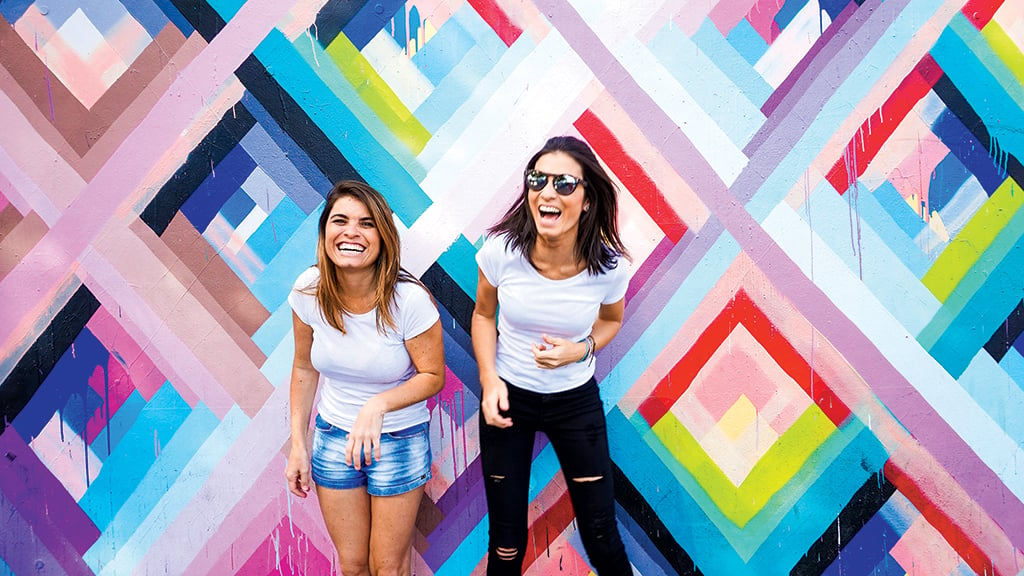 Las Vegas
Beyond the Strip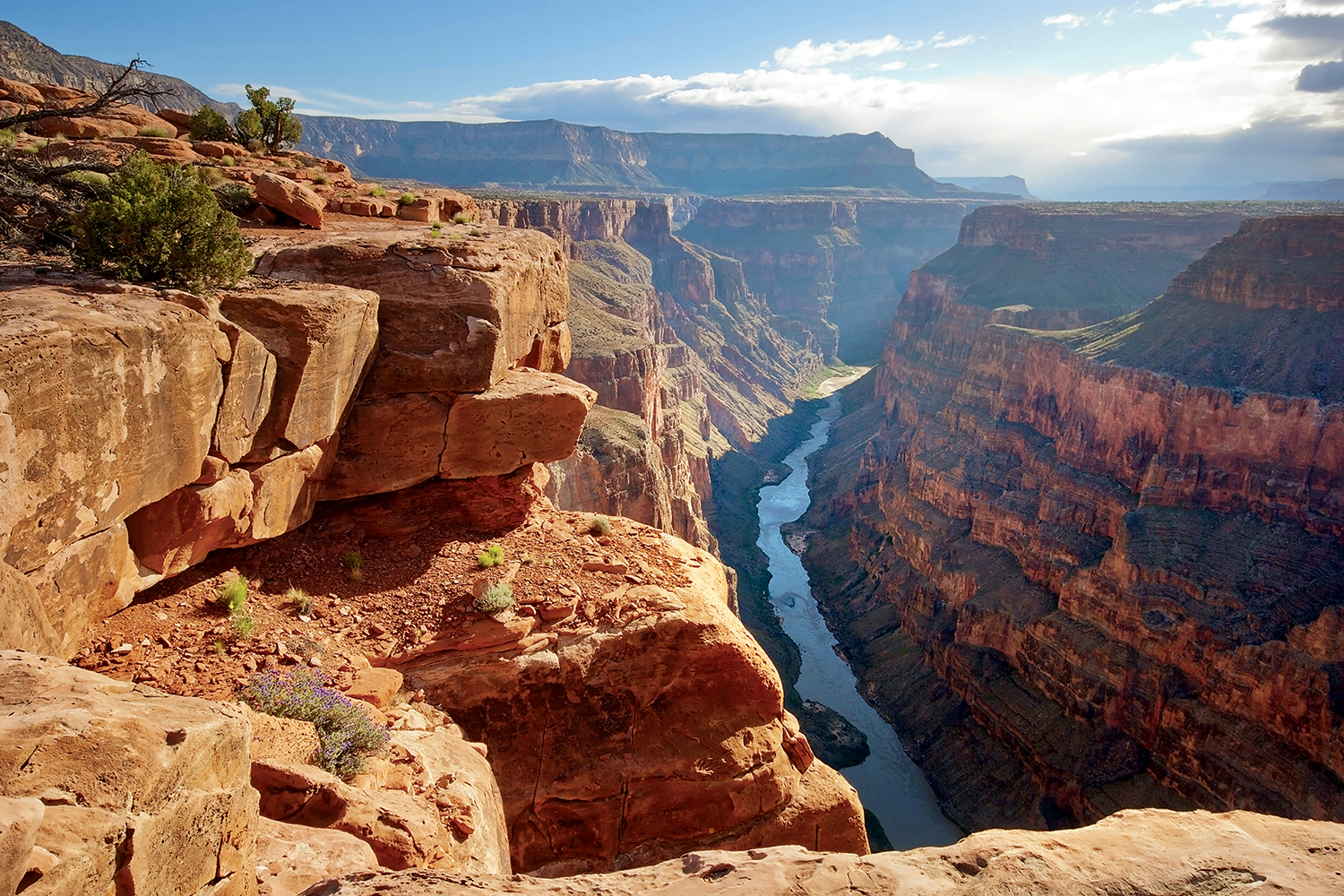 Why we love it: You could go gambling and take in a show, but there are far more interesting things to do, especially in February when it's not so hot. Las Vegas is the gateway city for well-known national parks such as the Grand Canyon, Joshua Tree, and Death Valley, all within a two-to-five-hour drive. But less than an hour from downtown Vegas is Red Rock Canyon and the Valley of Fire. The hiking there is tops, but even better are the Instagram snaps you can take of the bright-hued rock formations, no filter required. Want to stay urban? There's still lots to do, including fancy afternoon tea at the Mandarin Oriental, checking out vintage signs at the Neon Museum, and indie shopping and outdoor concerts at Container Park.
Group fun: Who knew throwing axes at wooden targets was a thing? Do it at—wait for it—Axehole Vegas.
Where to stay: The all-suite Vdara is centrally located right off the Strip and has a luxury spa and rooftop pools.
Don't miss: The scary-fun VooDoo Zipline, which stretches between the two skyscraper towers of the Rio hotel, right off the Strip.
Getting there: Several airlines, including American and Southwest, fly nonstop from area airports. Flight time is about five hours.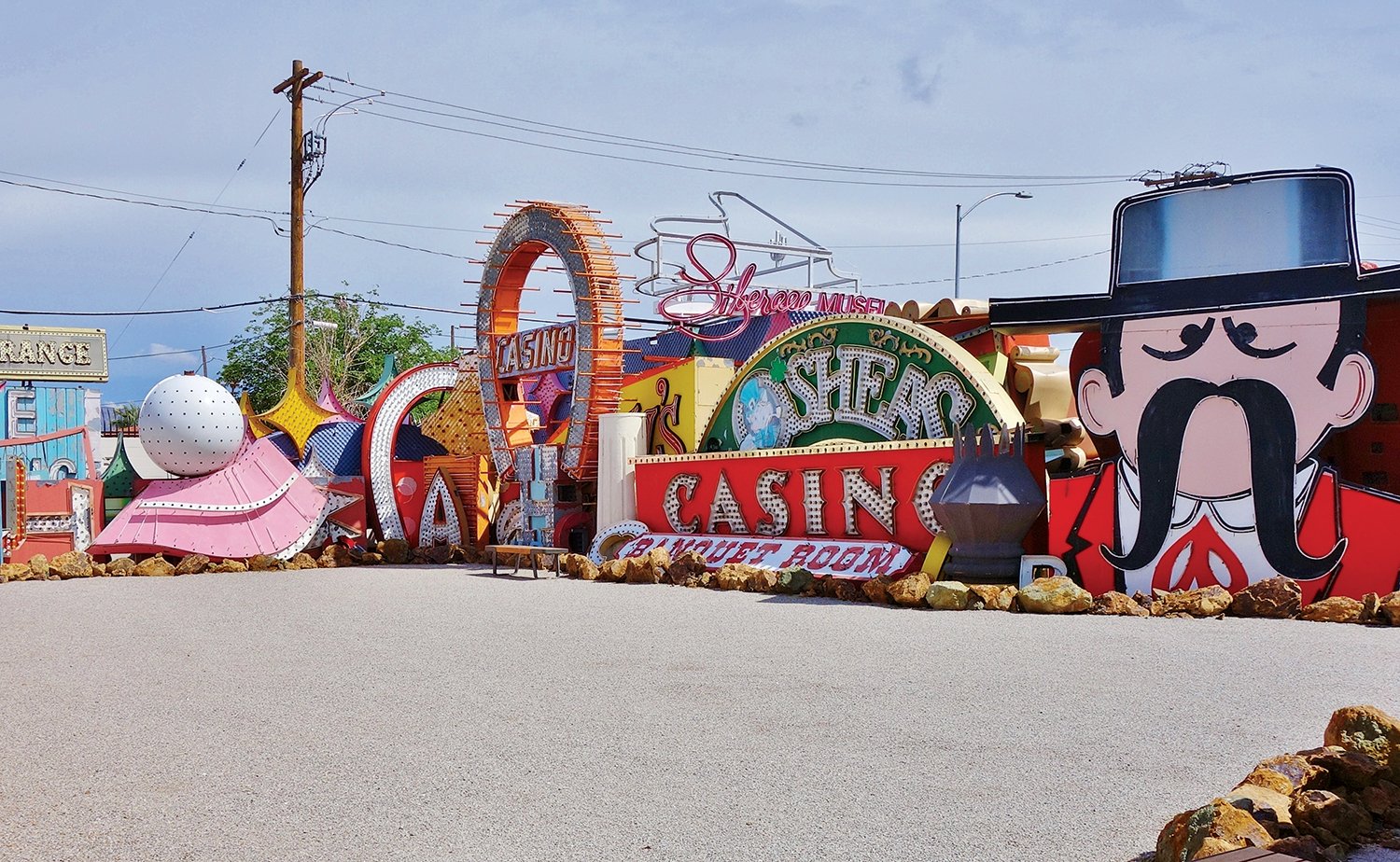 Annapolis
Maritime Flair
Why we love it: The capital of Maryland might also be called the maritime capital of the United States. Even in winter, there's no escaping the whiff of sea salt in the air. Take a tour of the historic US Naval Academy, and perhaps check out a winter concert by the school's glee club. In honor of February's Black History Month, you can stop by the town dock's monument to Roots author Alex Haley, whose slave ancestor arrived through this port.
Group fun: Sit down for a proper English high tea at Reynolds Tavern, in the center of the historic district.
Where to stay: The dockside Annapolis Waterfront Hotel affords access to downtown, the harbor, and the US Naval Academy.
Don't miss: The Iron Rooster, known for its Southern hospitality and comfort food, including house-made pop tarts, one of many "breakfast all day" items.
Getting there: DIY (drive it yourself)—it's less than an hour.
Charlottesville
A Vine Time
Why we love it: Thomas Jefferson's Monticello and the University of Virginia are just the starting points for visitors. C-ville is home to so many wineries that it has its own "trail." Make sure to include elegant Barboursville or family-run Keswick in your itinerary. And check out Porkapolooza (February 18 and 19), a weekend of live music and an all-you-can-eat smorgasbord.
Group fun: The Founding Fathers had a taste for cider—find yours at Castle Hill, where the cider is aged in buried terra-cotta pots.
Where to stay: The Graduate will put you smack in the midst of UVA student life, although the accommodations beat a dorm room by a long shot.
Don't miss: A live show at the Jefferson Theater—locals call it the Jeff—or the Southern Café & Music Hall, as the city remains a hot spot for indie and folk music.
Getting there: A car or train will take you to Charlottesville in about two hours, but if you're really in a hurry, you can get there in less than an hour on United Airlines.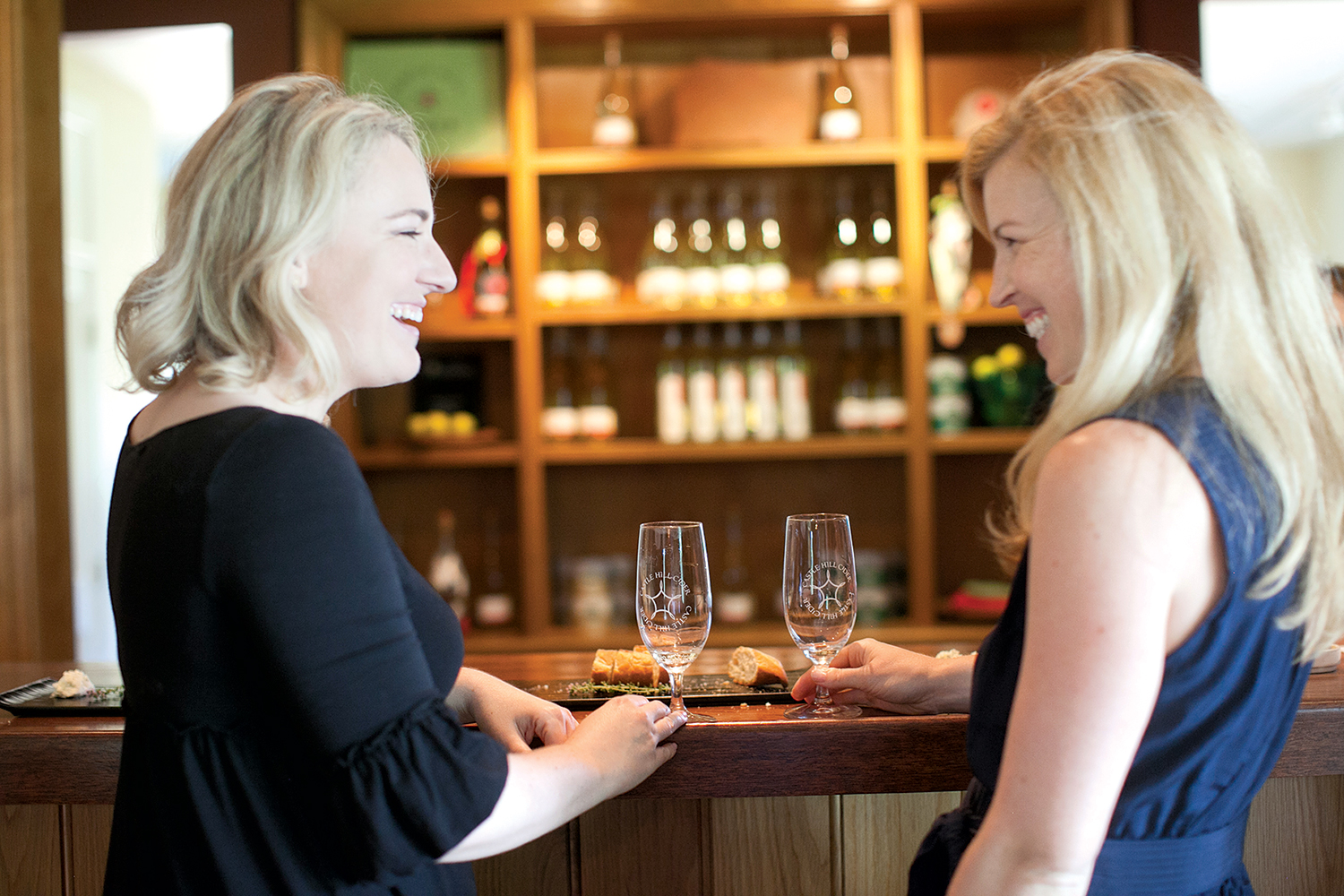 Montréal
French-Canadian Fling
Why we love it: It's a dose of Francophone culture—albeit one cut off from the motherland a few hundred years ago—without the jet lag. At the top of the to-do list: shopping. Too cold and snowy, you say? Pas de problème! Much of downtown Montréal is connected by underground passageways, so you can go from subway to stores without having to put on a toque (winter cap). Above ground, the Marché Bonsecours has been an indoor public market for more than a century, and today it's a destination for local handicrafts and cuisine. Chocolate lovers should plan to be in town February 9 through 11, when the market hosts a chocolate festival with tastings, demonstrations, fountains, sculptures, and even a fashion show. This month also brings the 19th annual Montréal en Lumière festival (starting February 22), in the heart of the city, where you can sample other Quebec food favorites such as poutine.
Where to stay: Hôtel William Gray combines modern design and historic architecture in the heart of Old Montréal.
Don't miss: Cité Mémoire, a dreamy multimedia experience displayed right on the walls of the city. You can see it most nights at the Champ-de-Mars park at dusk.
Getting there: Book your nonstop flight through United or Air Canada and you'll be there in less than two hours.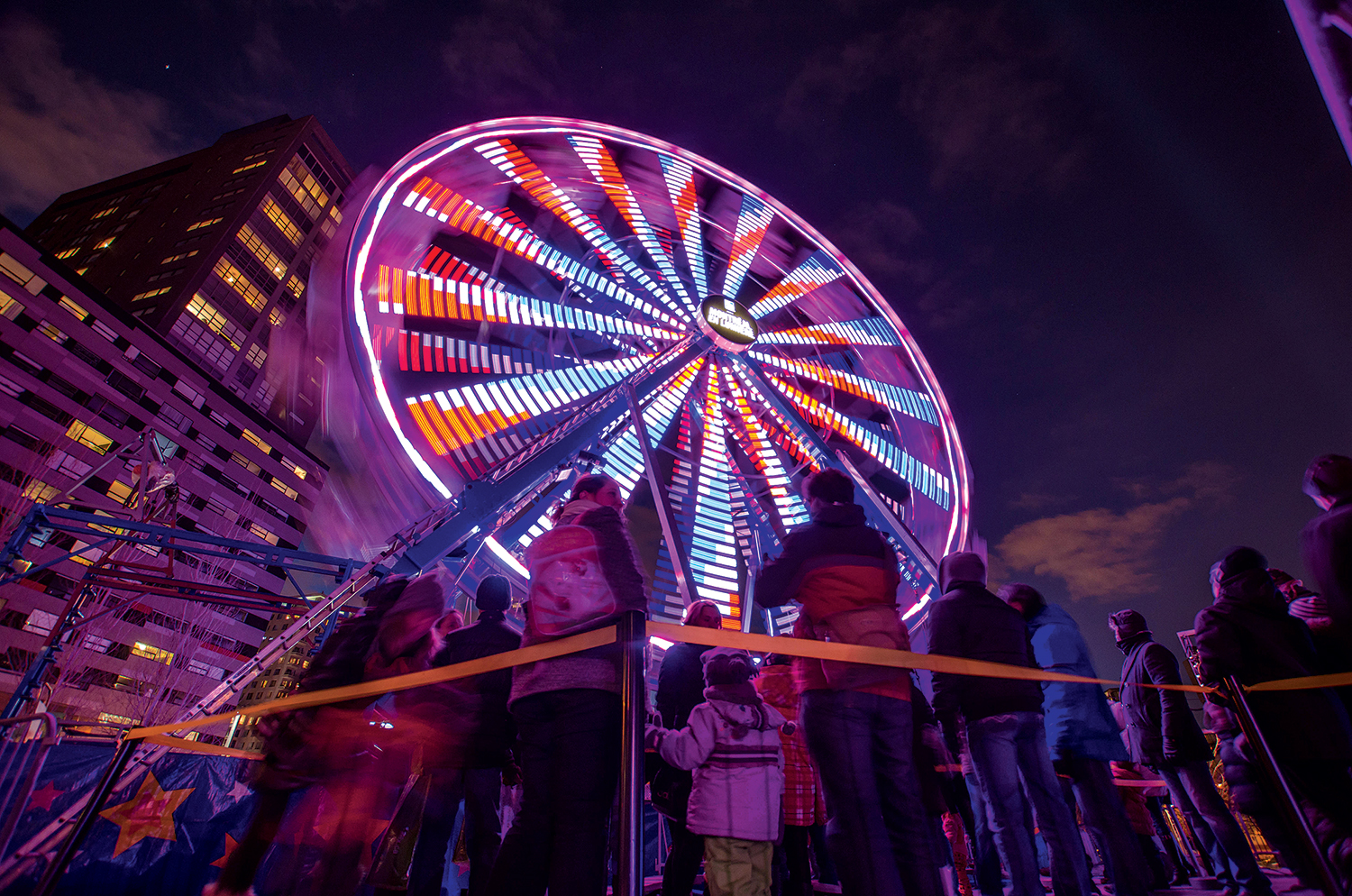 Philadelphia
Hip Hoods, Plus History
Why we love it: Not only is the City of Brotherly Love steeped in American history—it's home to the Liberty Bell, after all—but it's also full of funky neighborhoods and boutique shopping. Wander out of Center City into Fishtown, where you can sample curated coffee at the La Colombe mother ship or get your vintage-clothing fix at Vestige or Made and Maker. Short on cash? Head back to Center City and free-sample your way through the food stalls at Reading Terminal Market. If you've already been to Philly's more famous museums, check out the skull collection at the Mütter Museum or the supposedly haunted cellblocks of Eastern State Penitentiary.
Group fun: The New Liberty Distillery near Fishtown does group tours and whiskey tastings—or for something more hands-on, book a class at Cook, a "kitchen-classroom" in Rittenhouse Square.
Where to stay: Check out the Kimpton Hotel Palomar, an eco-friendly boutique hotel downtown.
Don't miss: The Barnes Foundation, one man's world-renowned art collection, where you're sure to recognize some of the van Goghs and Cézannes.
Getting there: Amtrak takes less than two hours.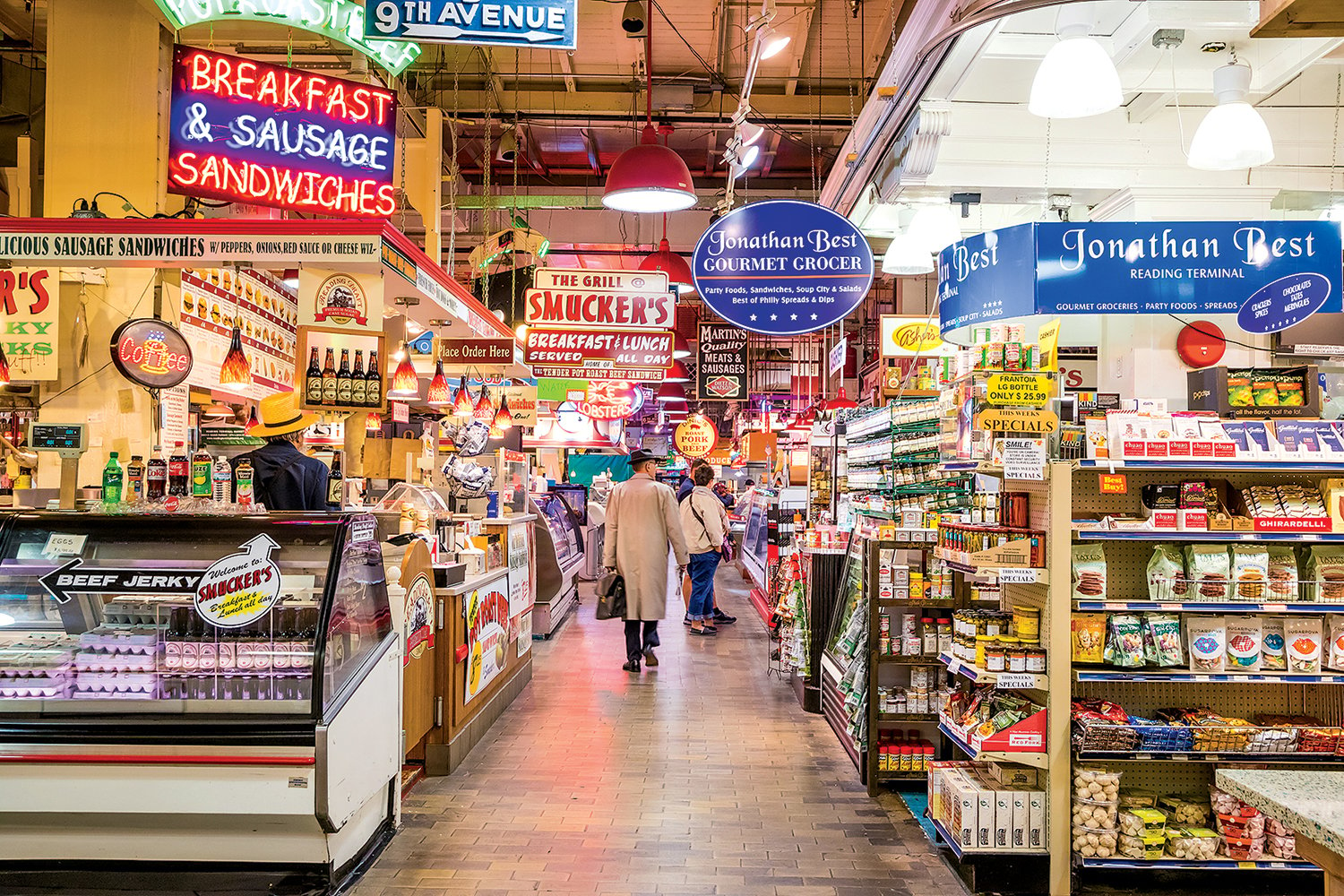 This article appears in the February 2018 issue of Washingtonian.