As a wedding industry pro herself, Something Vintage owner Dawn Crothers felt a lot of pressure to make their wedding memorable. "I wanted it to be creative, beautiful, and an intimate party," says Dawn, "but I didn't want to spend two years planning it!" She and then-fiancé Zach Baldwin decided to marry at the new Something Vintage warehouse—after all, the event-rental company had brought them together, it was where Zach proposed, and it was home to the vintage pieces they both love. With hand-painted wooden invitations by Taylor and Hov, and a little indirection, they invited friends and family to a "warehouse launch party"—something Dawn knew would draw their guests from across the country.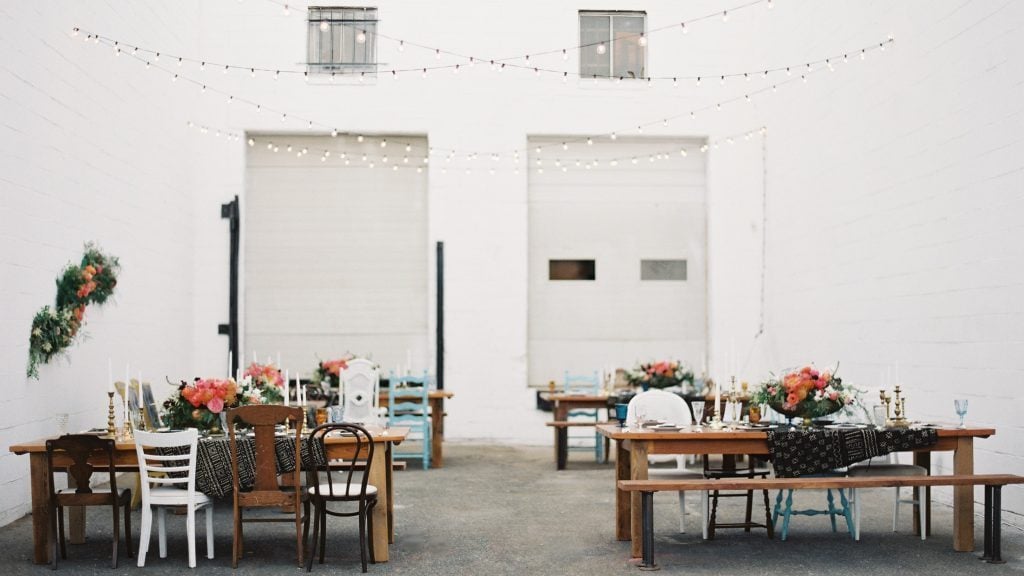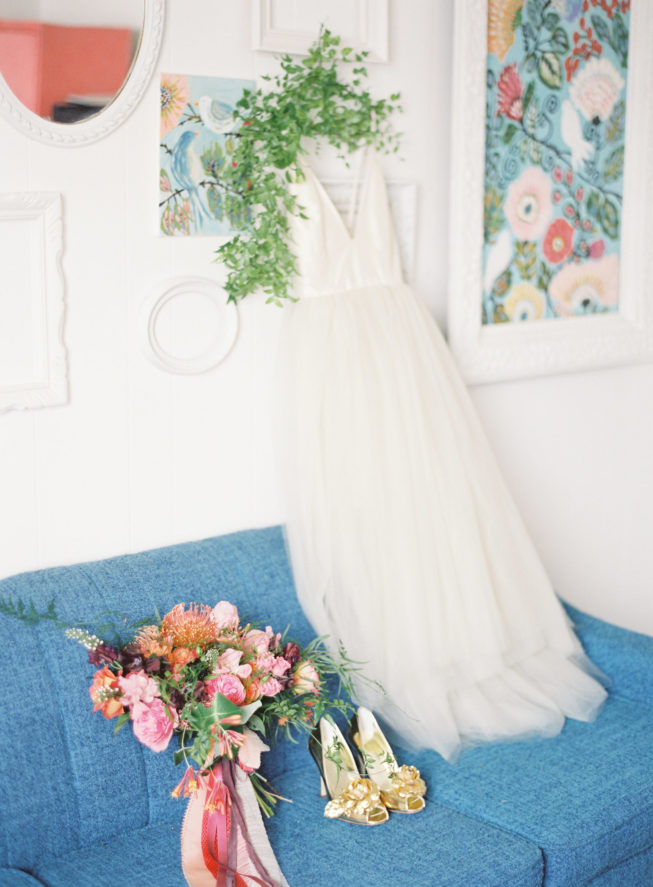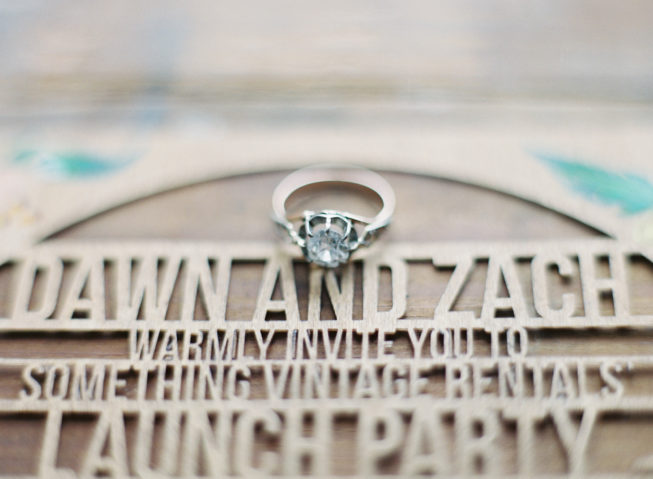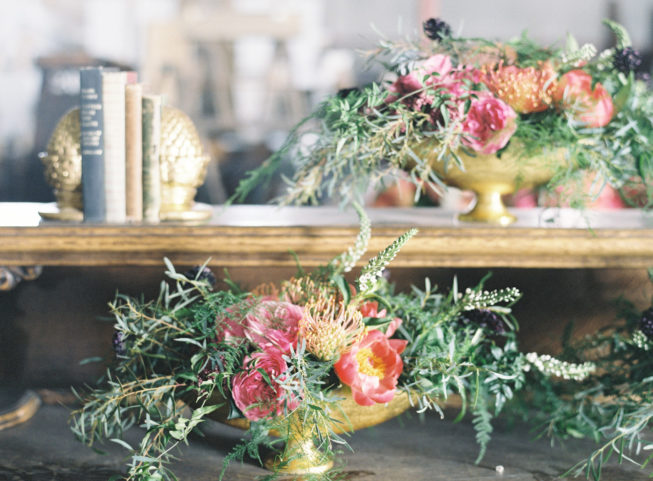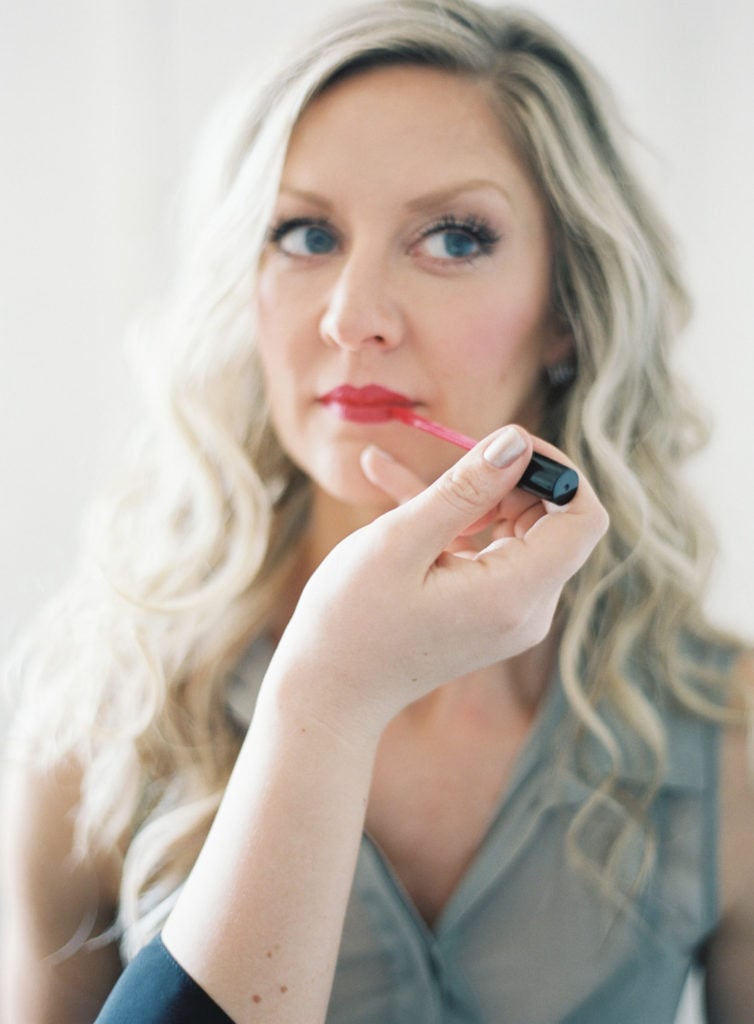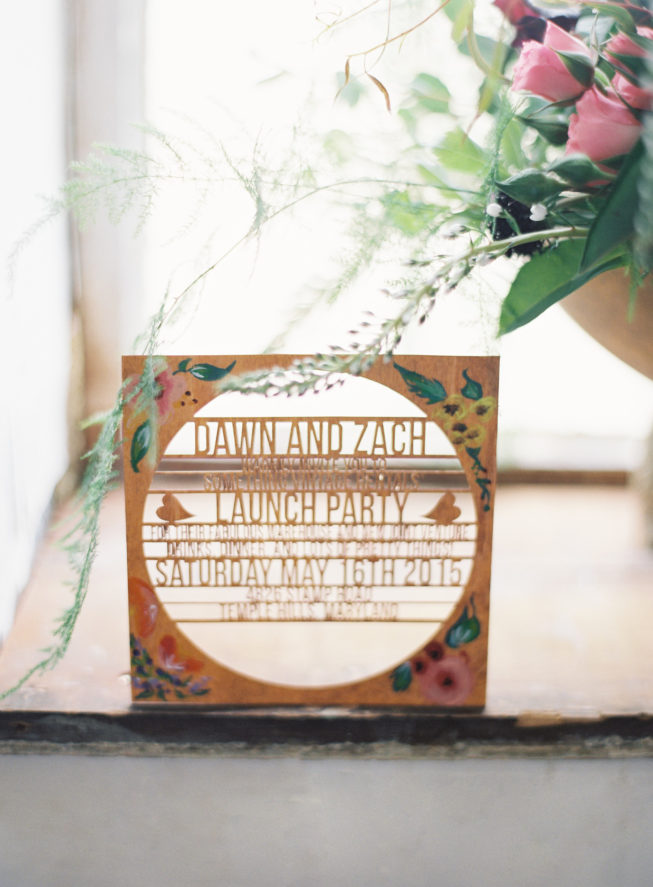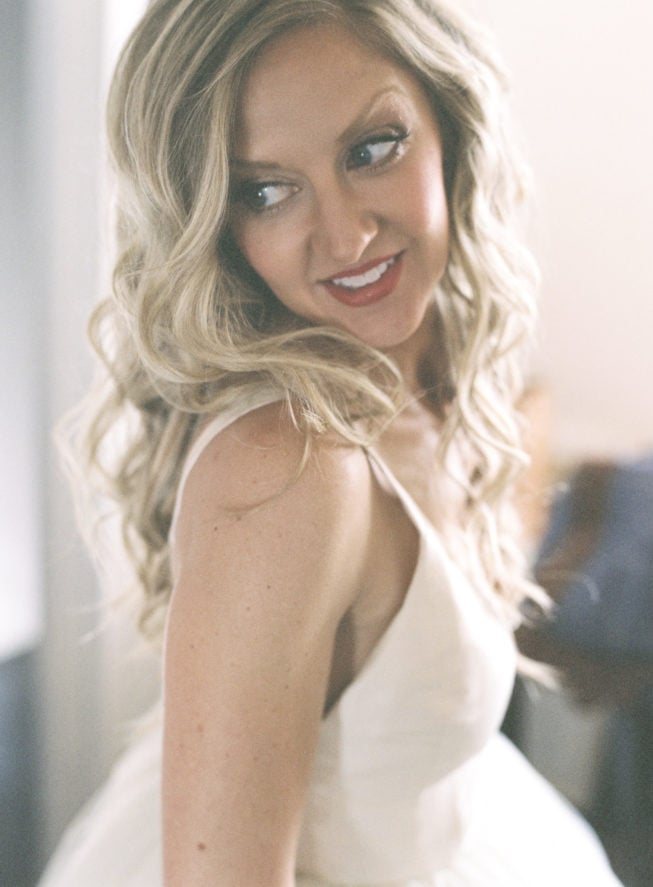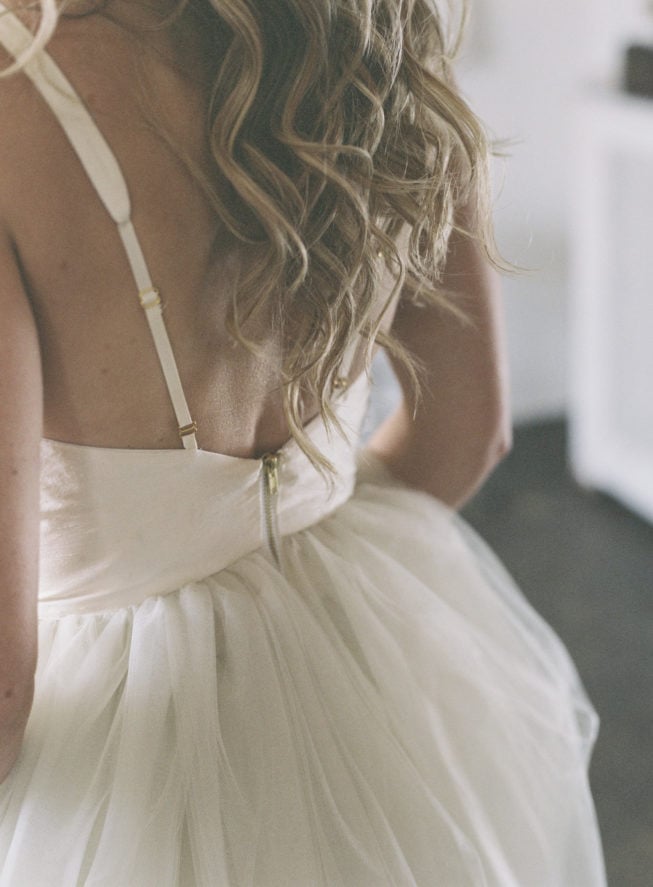 The secret-keeping was a success. In fact, Dawn says, Zach's parents didn't know it was a wedding until the minister walked in—at which point his mom asked the bartender to add some gin to her tonic water! During the ceremony, the minister read aloud letters the bride and groom had written to him about how they met and how they knew they wanted to marry each other. "Hearing what the other wrote for the first time was so special," says Dawn. "Especially surrounded by our closest friends and family." The subterfuge surprise, she says, kept everyone laughing and dancing into the night.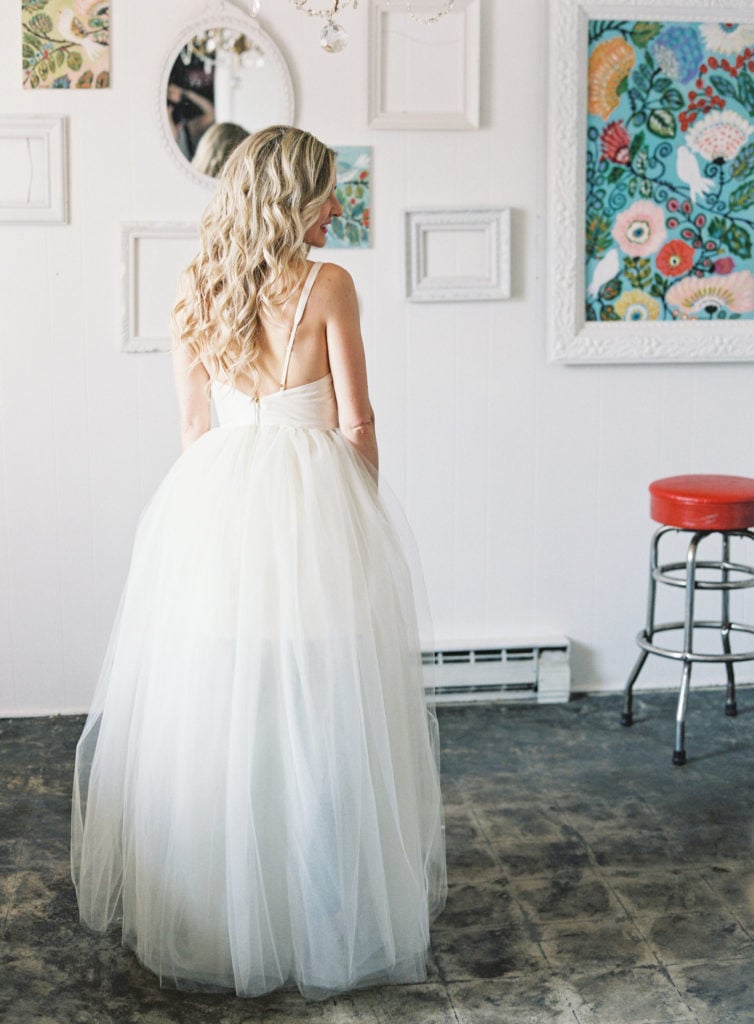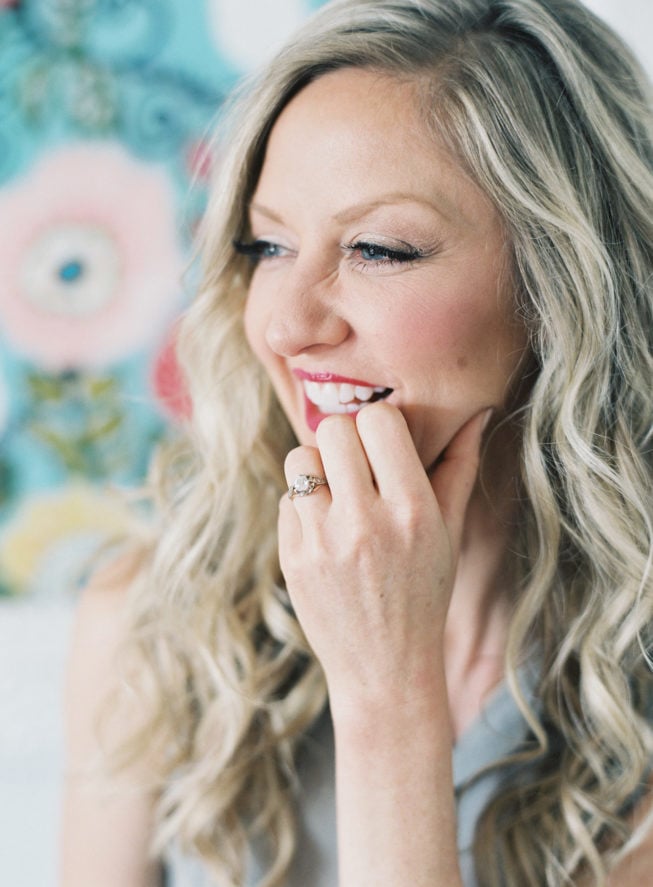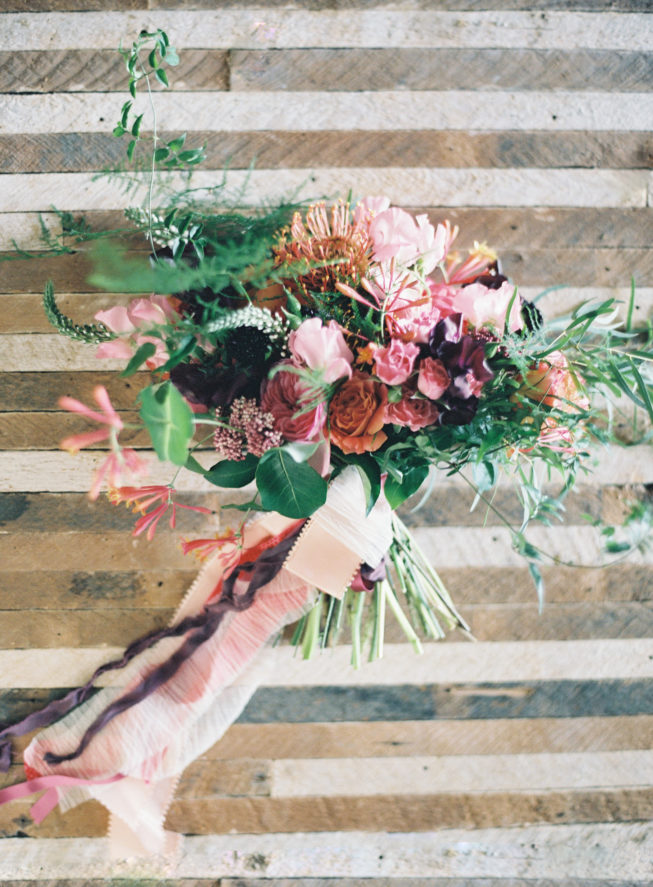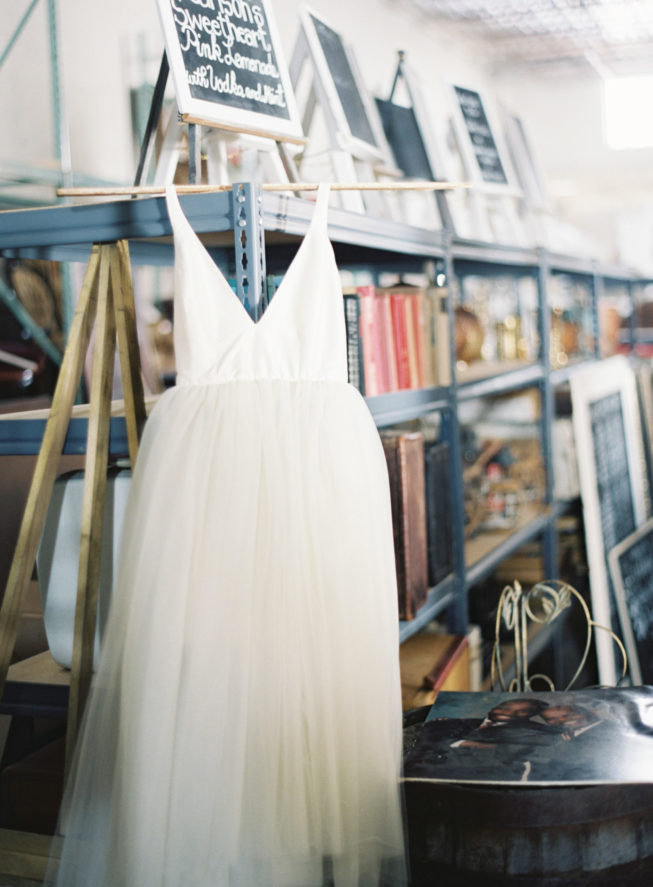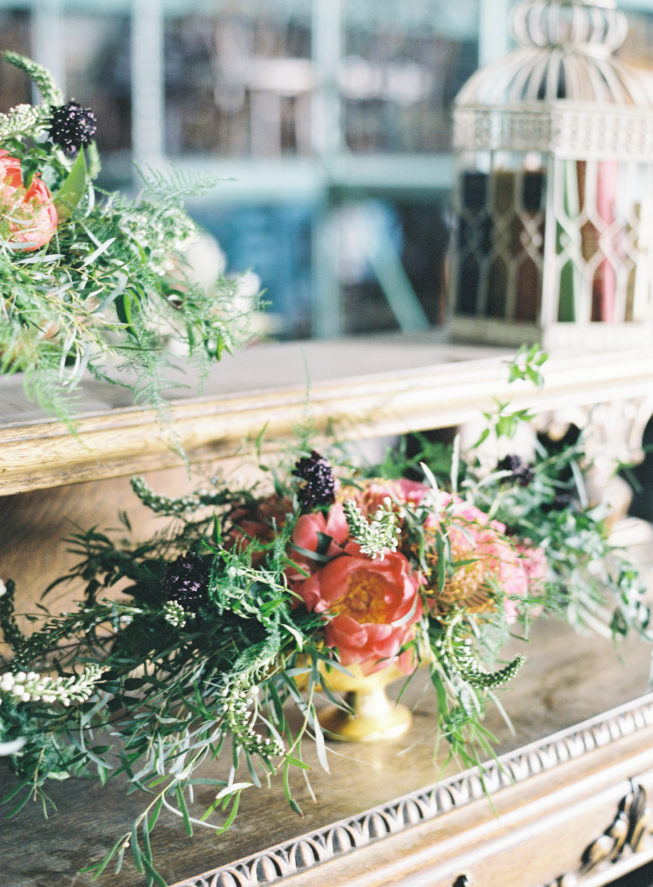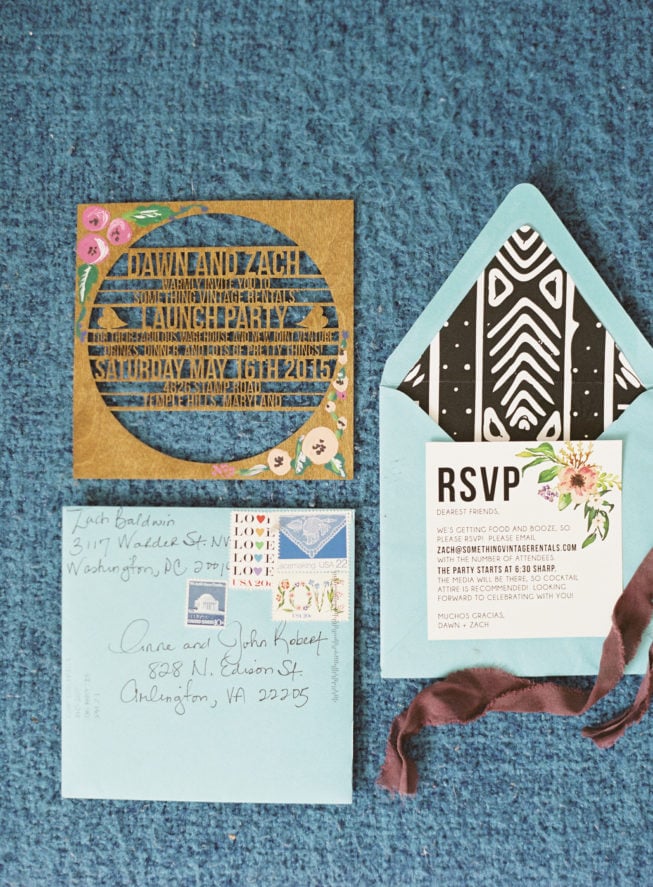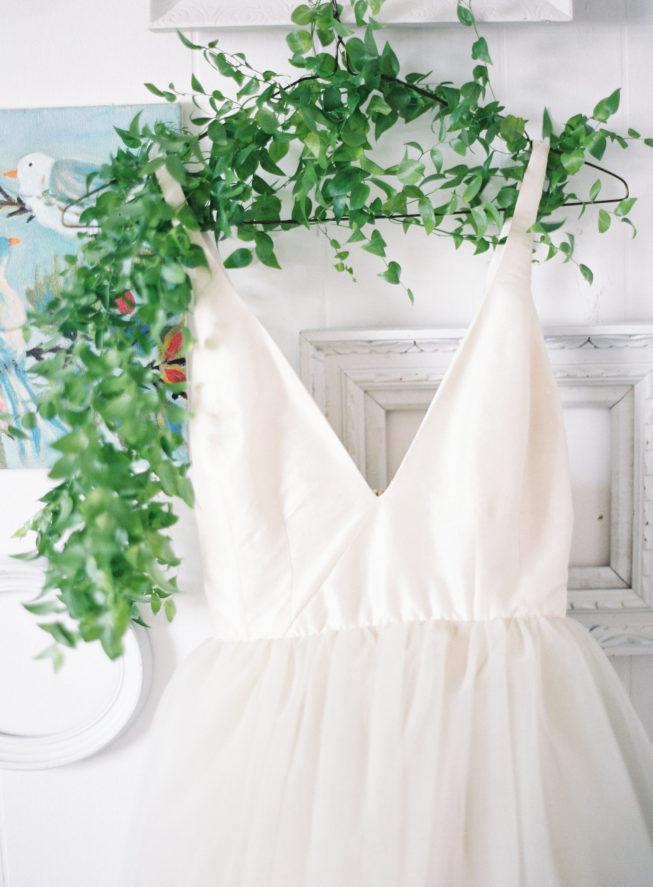 What they prioritized: The surprise. Plus the atmosphere and decor—"hence, my beloved husband agreed to build a 16-foot reclaimed-wood wall as the ceremony backdrop," says Dawn. Embellished with flowers by Holly Heider Chapple, the focal point hit it out of the park.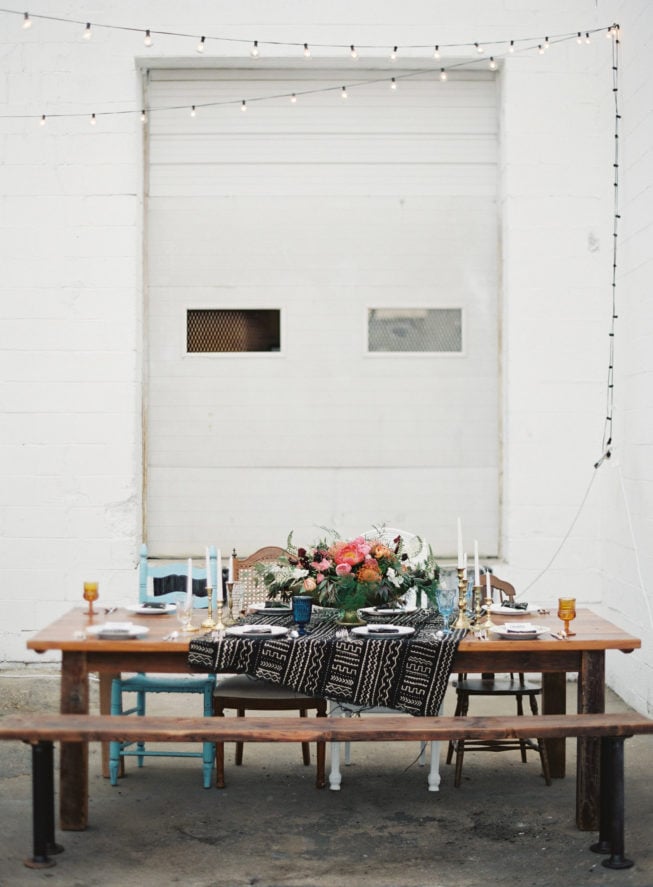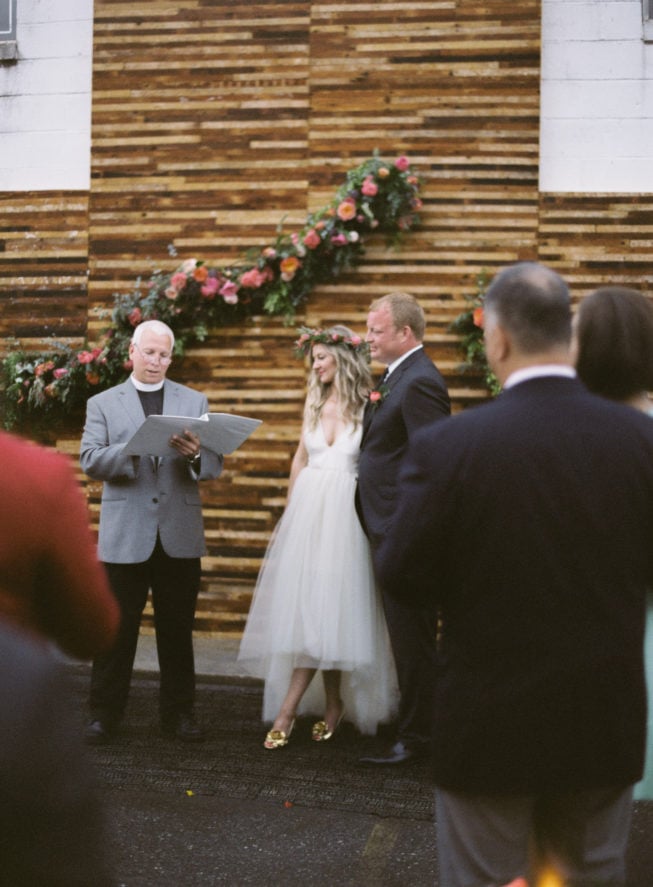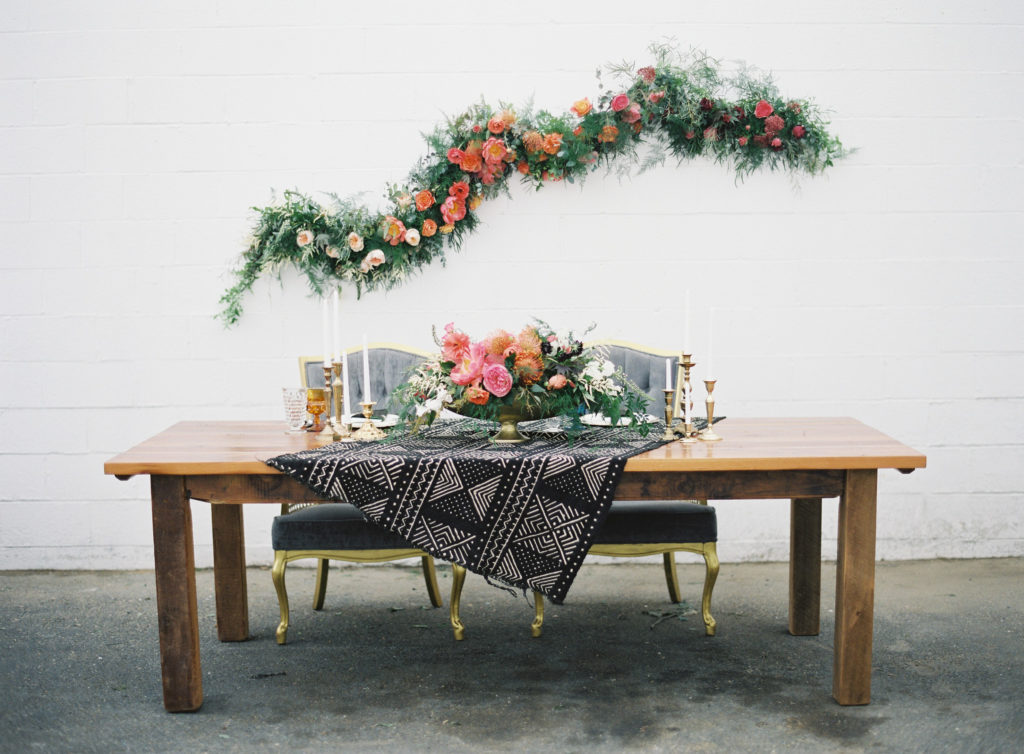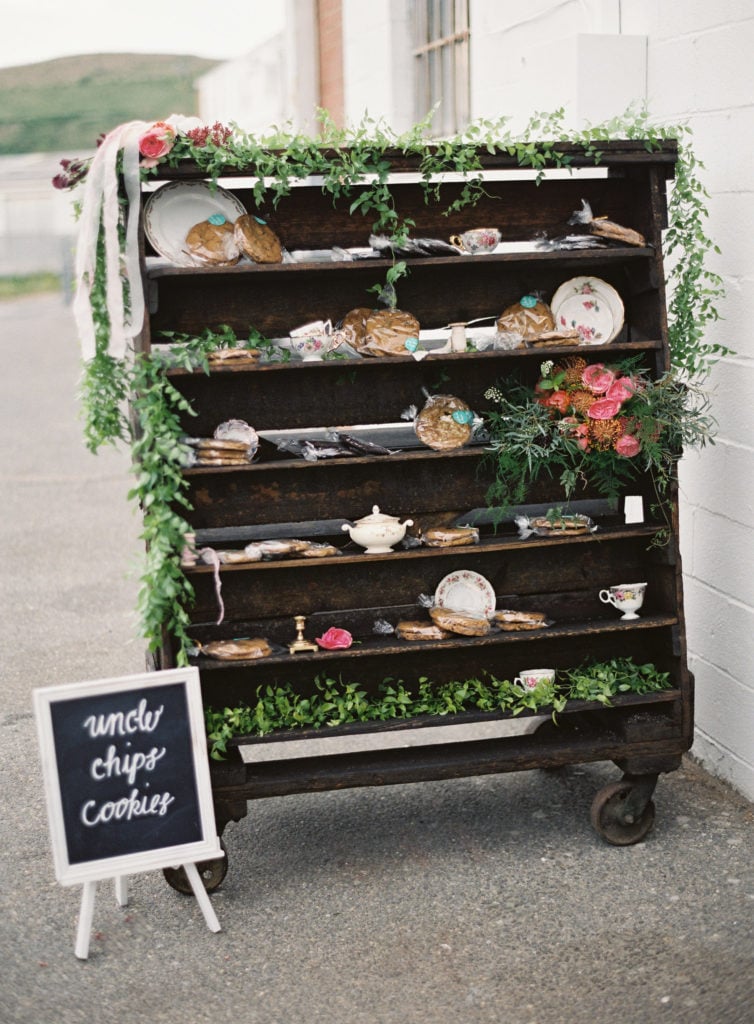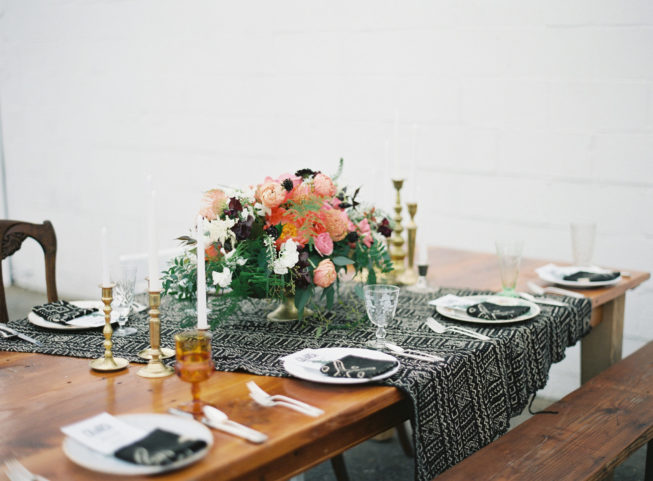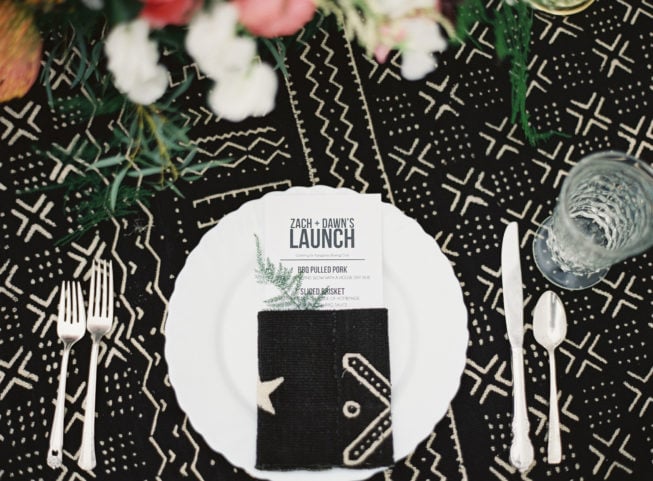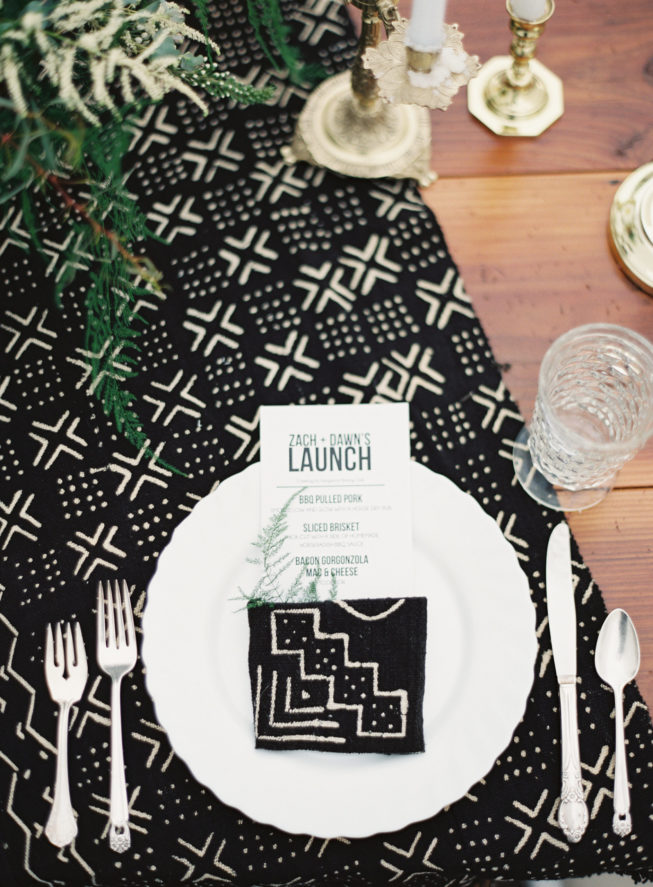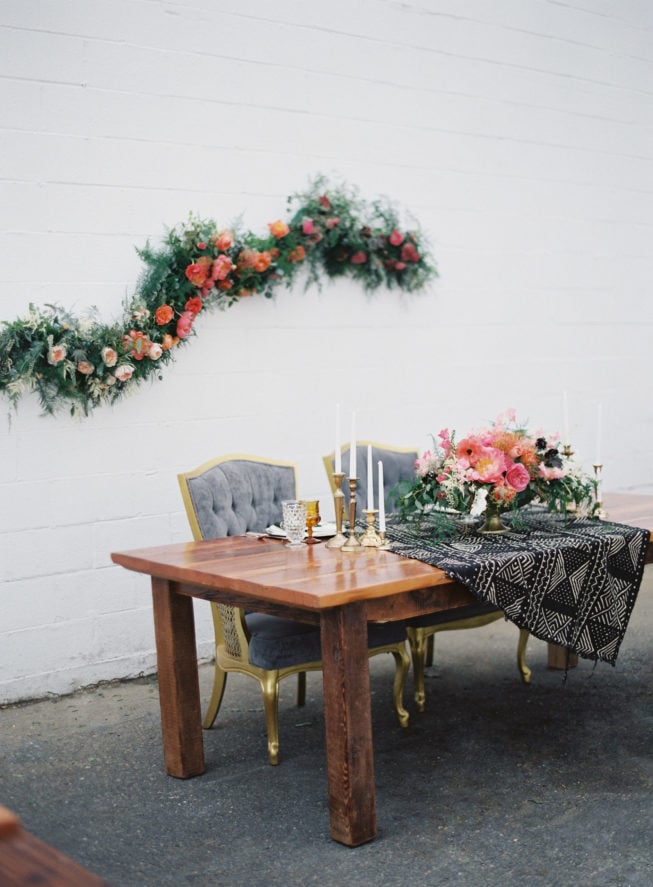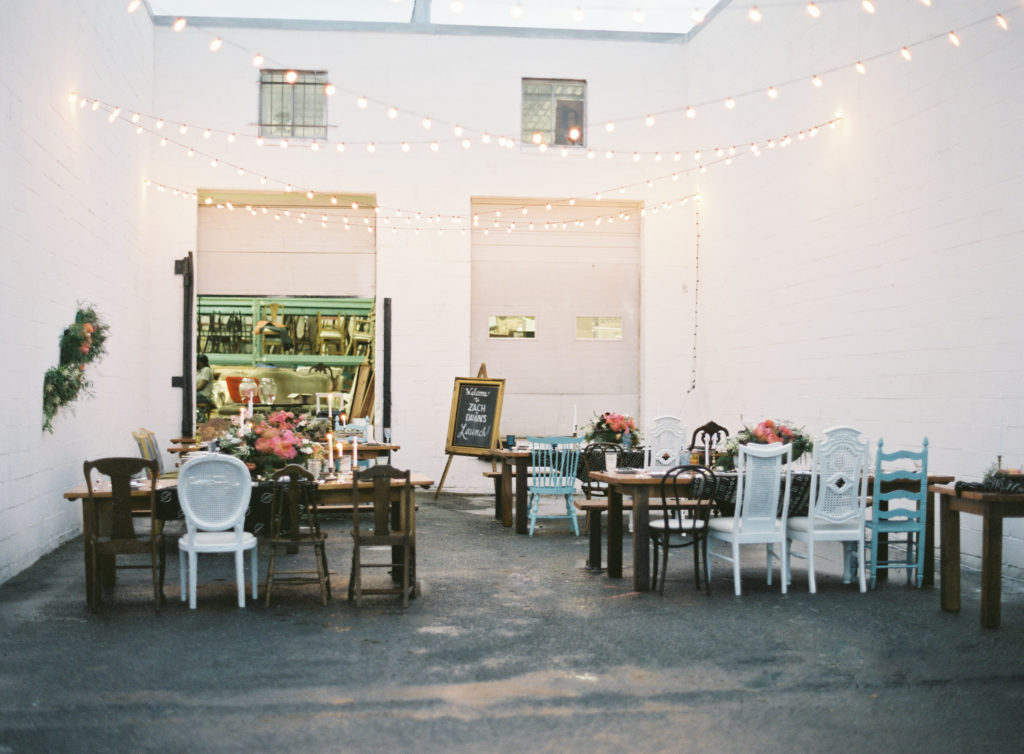 What they skipped: The long planning process and the bridal party. "It saved time and stress," says Dawn, "and we definitely saved money by having [the event] in our warehouse."
Photographer: Anne Robert Wedding Photography | Florals: Holly Heider Chapple Flowers with Ellen Seagraves Chic Florals | Dress: BHLDN | Catering: Kangaroo Boxing Club | Cake: Sticky Fingers Sweets & Eats | Favors: Uncle Chips Cookies
For more offbeat wedding ideas, check out the full story from our Winter/Spring 2018 print issue.