828 Upshur St., NW
Chef Kevin Tien and Carlie Steiner's Japanese-inspired Petworth restaurant is already one of the best places for dinner in the city (and, according to Bon Appetit, the country)—so needless to say we're psyched for Sunday brunch. Menus are still in the works, but expect dishes like okonomiyaki pancakes, the now-famous Korean fried buttermilk chicken with biscuits, crispy oyster Benedicts with spicy hollandaise, and yellowtail sushi rice bowls. Steiner is still playing with drinks like kimchi micheladas and salted grapefruit mimosas.
As of now three Sunday brunch dates are set for March 25, April 1, and April 8 from 11 AM to 3 PM. Seating, as always, is first-come-first-serve (and the place is tiny with max four-person tables). The team might make brunch a regular thing, but TBD. "We're doing it because we want to have fun," says Steiner. 
Mason Dixie Biscuit Co. at Ice Cream Jubilee 
301 Water St., SE
Biscuit purveyor Mason Dixie is popping up at the Navy Yard Ice Cream Jubilee through June 1 as Minnie (sadly, their drive-through recently closed). Drop by the shop daily between 8 AM and 2 PM for warm breakfast biscuit sandwiches, and others with fried chicken, avocado BLTs, and more. You'll also find the flaky rounds in sundaes for something sweet.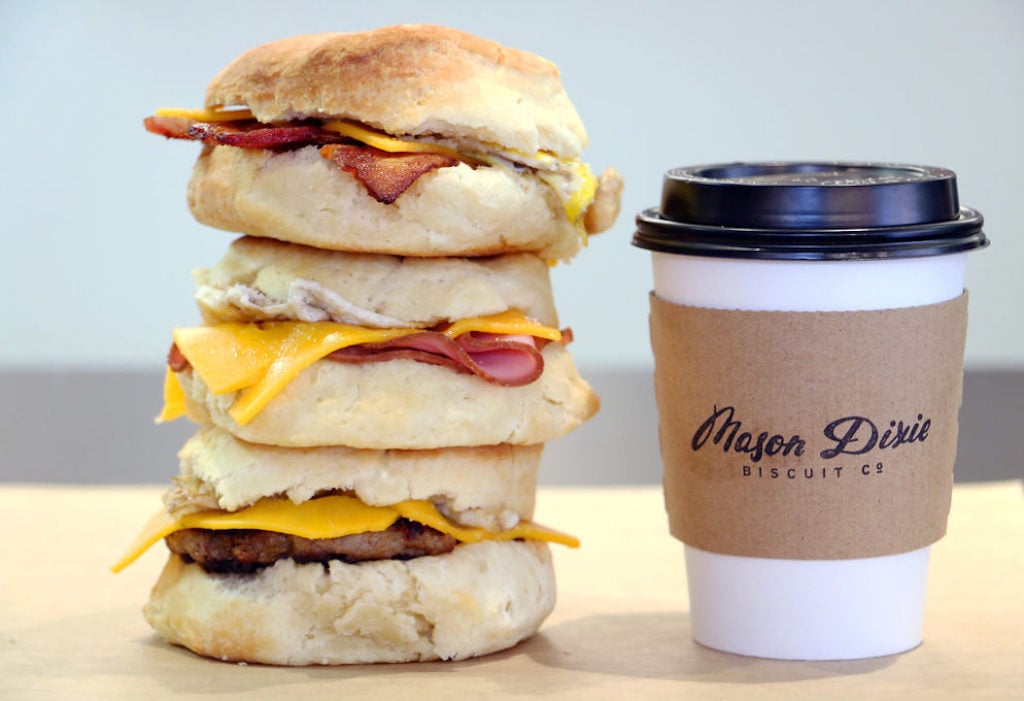 1776 I St., NW
Downtown's long-running Spanish restaurant launches Sunday brunch service on April 1 (a.k.a. Easter Sunday). Diners can order a la carte dishes like"huevos benedictinos" with serrano ham, or opt for two prix-fixe options: a three-course meal with a brunch cocktail and coffee ($50 per person), or a Spanish brunch ($60 per person) that includes tapas and paella.
4044 Campbell Ave., Shirlington
Channel island vibes at Shirlington's Hawaiian restaurant this weekend, which hosts a luau pig roast buffet on Saturday from 11 AM to 2:30 PM (or until the pork runs out).  The spread includes plenty of pig—including the roast hog, Spam-fried rice, and Spam musubi—plus salads, pastries, and other treats like $4 mimosas and bloodys. The buffet is $35 per person, and $15 for kids 12 and under.