1. Underground Railroad Game
Woolly Mammoth Theatre Company, April 4–29
Easily embarrassed? Good. This show is meant to make you uncomfortable. From a simple concept—two fifth-grade teachers lead their class through a lesson about slavery—the hit off-Broadway comedy spins in unexpected and often shocking directions. Be forewarned: Co-creators and stars Jennifer Kidwell and Scott R. Sheppard sometimes break the fourth wal  l to incorporate audience members—and call out their biases and complicity. $20 to $41.
2. Crazy Ex-Girlfriend Live
Lincoln Theatre, April 6
Rachel Bloom's semi-demented musical TV series, Crazy Ex-Girlfriend, on The CW, is like nothing else on television—a sharp rom-com in which the cast regularly breaks into elaborate show tunes. Now Bloom and some fellow cast members are taking those song-and-dance numbers on the road. Will they perform instant classics like "Let's Generalize About Men" and "The Sexy Getting Ready Song"? They'd be crazy not to. $35.
3. "Pictures of the Year: 75 Years of the World's Best Photography"
Newseum, April 6–January 20, 2019
We can't stop looking at this photo of Supreme Court justice Ruth Bader Ginsburg, taken during her 1993 Senate confirmation hearing. And it's not just us: The shot was selected by the photojournalism organization Pictures of the Year International as part of an exhibit of more than 100 fascinating and significant news photos ($24.95). What makes this particular image so compelling? "It's unusual because she's normally a very physically reserved person," says Irin Carmon, coauthor of the hit 2015 book Notorious RBG: The Life and Times of Ruth Bader Ginsburg. "One of the ways that she overcame the many difficulties of her life was being rather stoic, so it's interesting that in this she's openly exultant. I think it captures her spirit, but she very rarely was openly merry this way in public."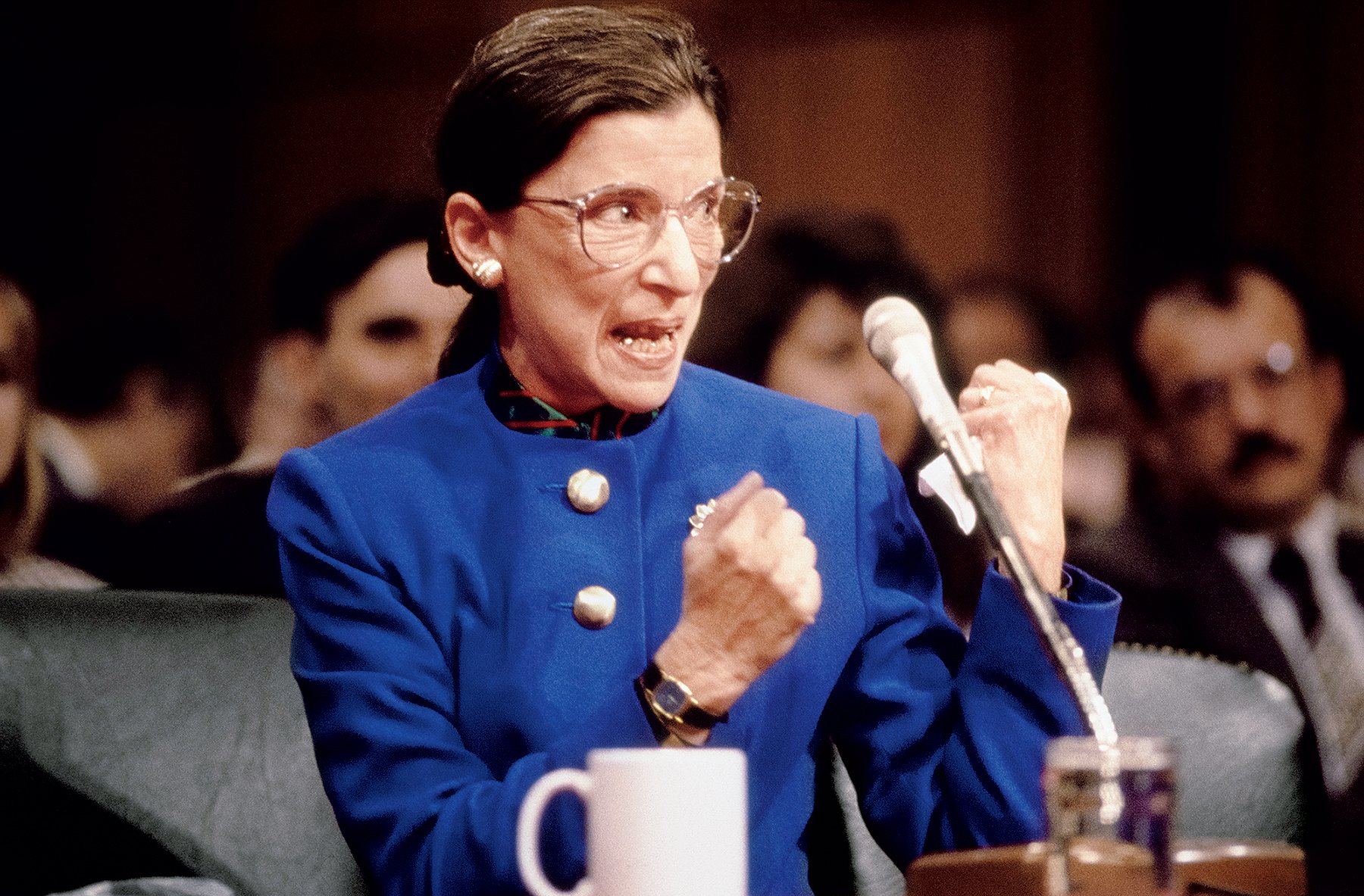 4. The Female Persuasion by Meg Wolitzer
Politics and Prose (Connecticut Avenue), April 6
Wolitzer's latest novel follows a young woman who gets groped at a frat party—a setup that seems perfectly attuned to the #MeToo moment. She soon befriends a Steinem-esque second-wave-feminist icon, and Wolitzer uses their relationship to build an incisive and compassionate look at a changing women's-rights movement. How did the author hit upon such timely subject matter? What does she think about recent sexual-harassment revelations? Head to this conversation between Wolitzer and the Washington Post's Ron Charles to find out. Free.
5. "Diane Arbus: A box of ten photographs"
Smithsonian American Art Museum, April 6–September 30
There are 11 pictures, actually, for reasons too complicated to get into here. Consider that extra print a gift from the revered photographer, who assembled this portfolio of stunningly intimate images not long before her suicide in 1971. Whether aiming her camera at a man in curlers or a sideshow worker with gigantism towering over his parents in their living room, Arbus (above) managed to capture something fascinating and essentially human. Free.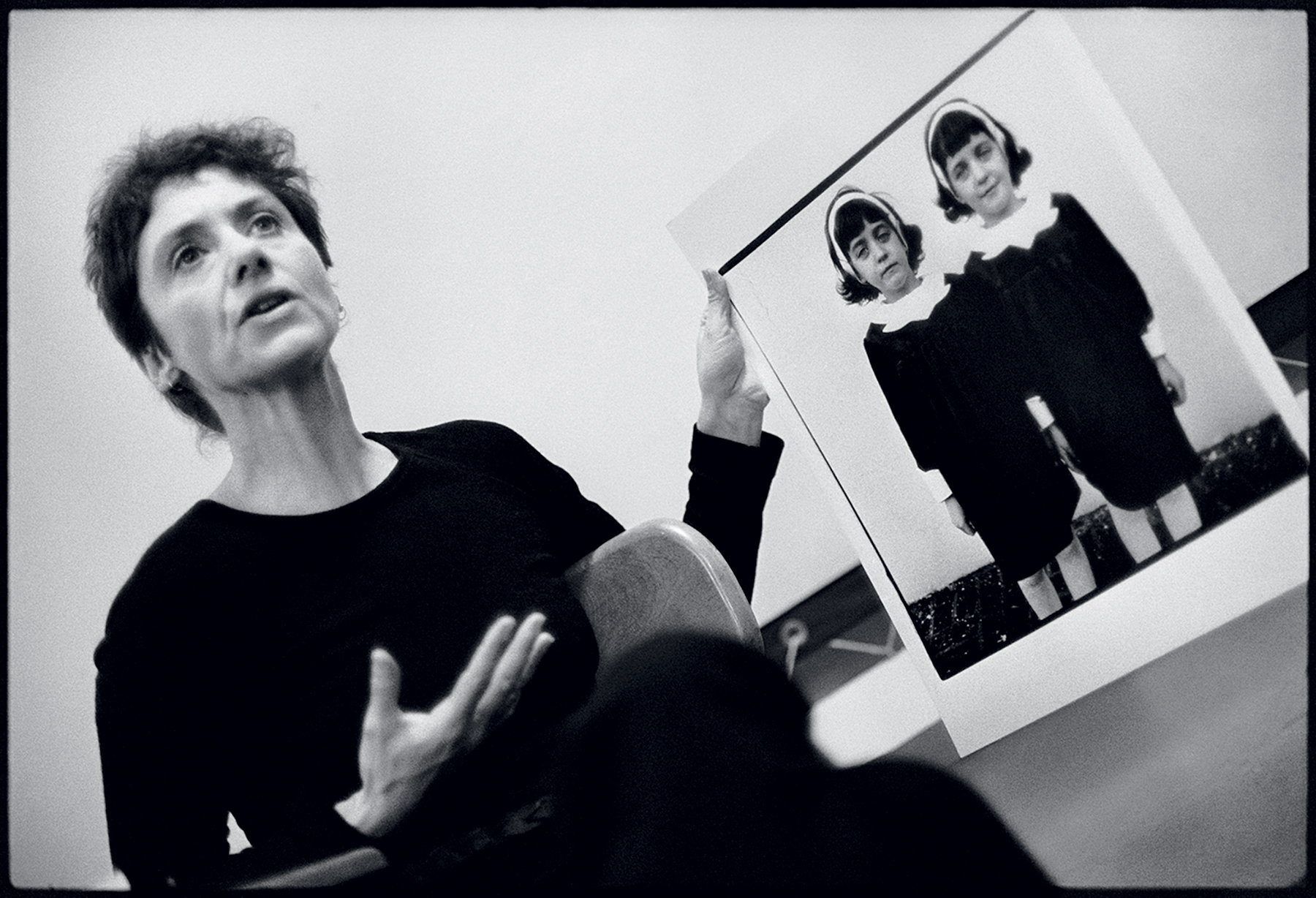 6. Between the World and Me
Kennedy Center, April 7
In this theatrical adaptation, nine actors will help bring author Ta-Nehisi Coates's momentous 2015 work of cultural criticism to the stage, accompanied by new music from jazz composer Jason Moran. Coates will be in attendance as well, apparently, although his role is thus far unknown. Perhaps the literary polymath also plays saxophone? $39 to $99.
7. Lorde
The Anthem, April 8
Lately, New Zealand's biggest pop star has been making more news for what she isn't doing than for what she is. The singer caught flak in December after canceling a concert in Israel, then puzzled fans by not performing at the Grammys despite having released one of 2017's most acclaimed albums. When she hits town this month, Lorde will get to show off the awkward dance moves and confessional songs that make her work so endearing. $100 to $175.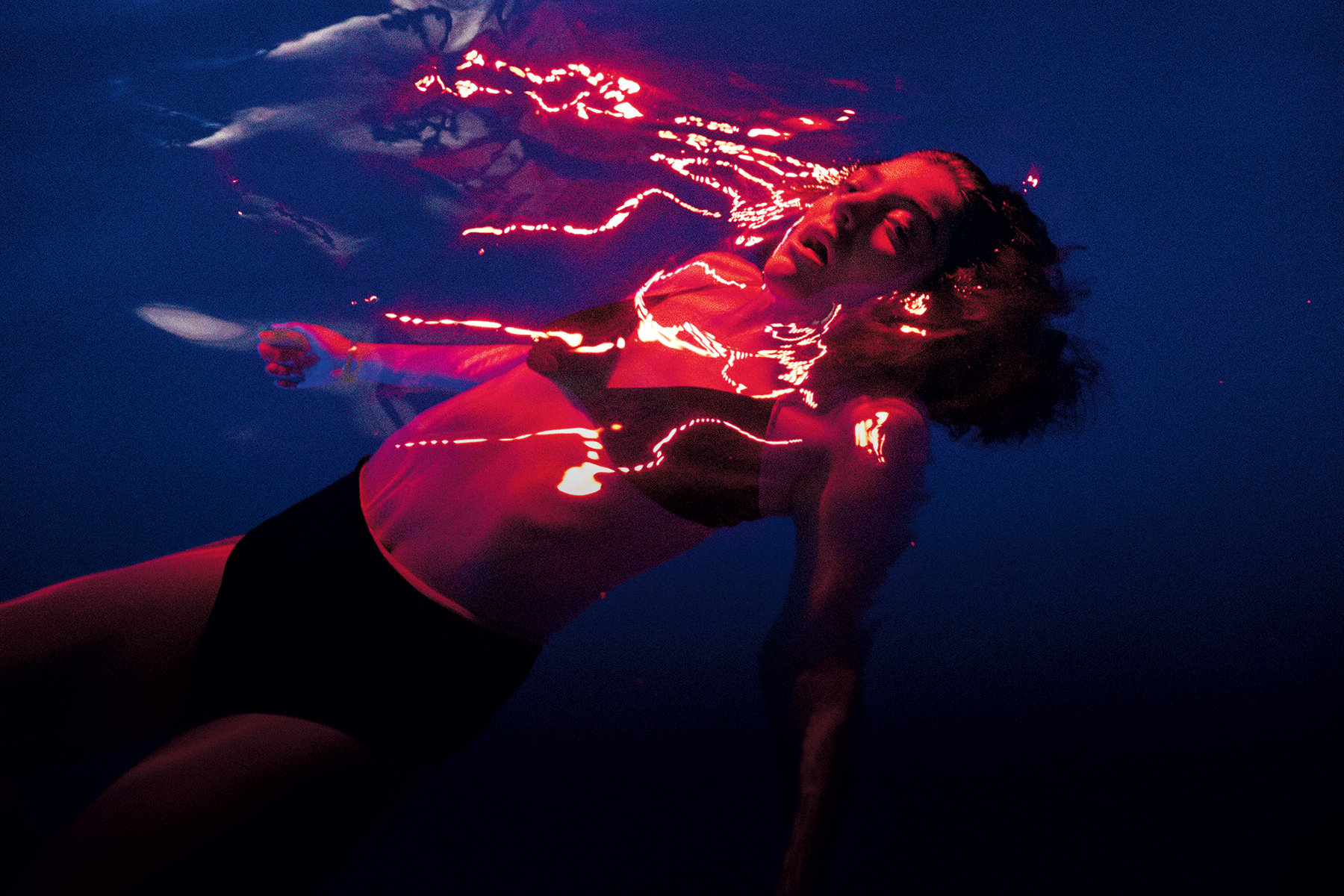 8. Look Alive Out There by Sloane Crosley
Sixth & I, April 10
Essayist and humorist Sloane Crosley has a way with an opening sentence. "The most important thing you need to know about my uncle, the porn star, is that he's not my actual uncle," she writes at the start of one piece in her third collection, Look Alive Out There. Do tell! Crosley brings a similar provocative wit to essays about obnoxious neighbors, her cameo on Gossip Girl, and hanging out with pot-farmer swingers. Hear more about her adventures at this sure-to-be-entertaining reading. $15 to $40.
9. En el tiempo de las mariposas
GALA Hispanic Theatre, April 12–May 13
Adapted from Julia Alvarez's 1994 historical-fiction novel, In the Time of the Butterflies, this play by Caridad Svich is inspired by real-life revolutionaries. It's the story of three sisters who, after dying in a highly suspicious accident in 1960, become powerful symbols of resistance against the Dominican Republic's brutal Trujillo dictatorship. $45.
10. Snow Child
Arena Stage, April 13–May 20
Eowyn Ivey's 2012 novel, The Snow Child, might seem like odd source material for a musical. Homesteaders struggling in 1920s Alaska? Not exactly Cats. But this world premiere warms up its icy premise with Alaskan roots music, and intriguingly, it's a collaboration with Juneau's Perseverance Theatre, founded by Arena Stage artistic director Molly Smith before she got her current job. $65 to $120.
11. Filmfest DC
Various Venues, April 19–29
Over the last 30 years, Filmfest DC ($14) has brought hundreds of international films to town. This year's edition offers 80, including entries from Iran, Tanzania, and Iceland. Here are three we're looking forward to:
Mrs. Hyde (France)
This semi-comic sci-fi take on Dr. Jeckyll and Mr. Hyde from quirky director Serge Bozon stars Isabelle Huppert as a suburban teacher who can't control her teenage students. After getting struck by lightning, she develops a monstrous alter ego.
Sergio & Sergei (Cuba)
A Cuban ham-radio operator hears a call for help from what turns out to be a stranded cosmonaut orbiting the earth. Based in part on real events, Sergio & Sergei is part oddball buddy comedy, part rescue caper.
The Third Murder (Japan)
A lawyer's client has con-fessed to a murder, but the truth only grows murkier as this mystery unfolds. Did he actually do it? And if so, just how immoral was his crime?
12. "A Right to the City"
Anacostia Community Museum, April 21–April 20, 2020
The fight for social justice and equality hasn't just changed the culture—it has also helped define Washington's physical landscape. This exhibit explores that idea through a series of mundane artifacts: fliers, political buttons, a shovel from a groundbreaking ceremony. But the real magic is in the stories of the people, communities, and organizations whose work and activism shaped the city we know today. Free.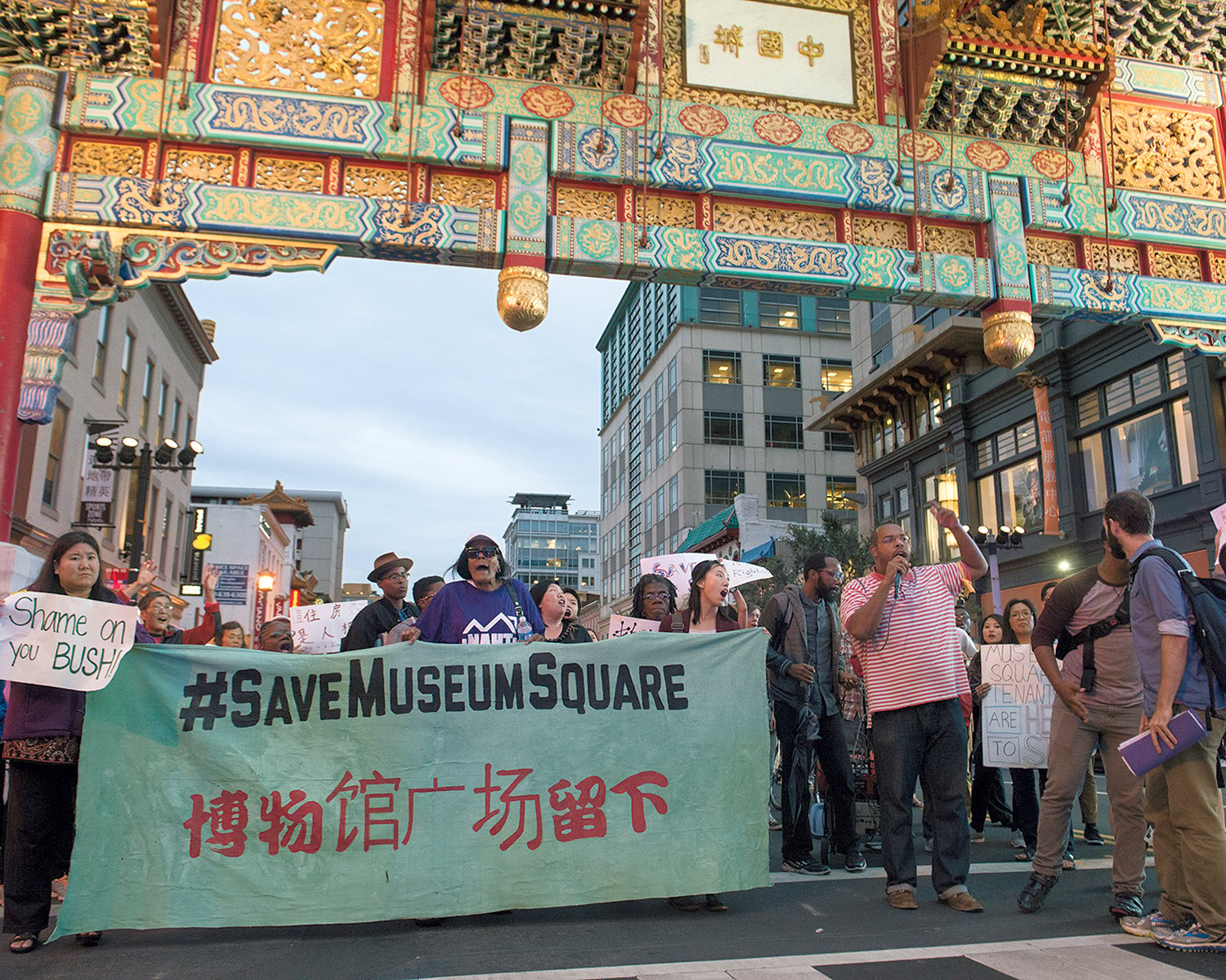 13. The Decemberists
The Anthem, April 21
"Do you know who the f— I am?" asks Decemberists frontman Colin Me­loy on an unexpectedly aggro recent single, which turns out to be about—what?—founding father Benjamin Franklin. (Its expletive-packed lyrics, written by Lin-Manuel Miranda, were originally intended for Hamilton.) "Ben Franklin's Song" is just one of many smarty-pants pop thrills from the long-running group, which is better known for its mild-mannered songcraft. Hear both sides of the band when it stops by the Anthem to promote its latest album, I'll Be Your Girl. $45 to $199.
14. Another F—ing Warhol Production or Who's Afraid of Andy Warhol?
Dance Place, April 21–22
Despite the title, don't look for bewigged ballerinas or pirouetting soup cans. This dance performance is loosely inspired by Warhol, but Brooklyn-based Raja Feather Kelly and his company, the Feath3r Theory, are more specifically interested in a different pop provocateur: Kanye West. The show consists of imagined lost footage of a Saturday Night Live episode featuring the rapper. $15 to $30; danceplace.org.
15. Vietgone
Studio Theatre, April 25–May 20
Finding love in a refugee camp has never been so . . . funny? Playwright Qui Nguyen describes his latest work—loosely based on how his parents met in an Arkansas relocation camp shortly after the Vietnam War—as a sex comedy. Characters rap and dance their way through the play, clapping back at Asian stereotypes with slyly subversive wit. $20 to $50.
16. Smithsonian Craft Show
National Building Museum, April 25–April 29
With more than 120 vendors gathering for this annual event ($17 to $20; smithsoniancraftshow.org), we asked exhibitor Ignatius Creegan—cofounder of Ignatius Hats in Petersburg, Virginia—which of his custom headpieces he'd pair with some prominent Washingtonians. Everyone looks better in a hat!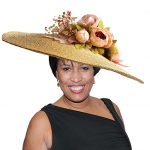 Who: Muriel Bowser.
What: "Easter Parade."
Why: This straw head covering, Creegan says, "creates personal space while signifying feminine strength and power."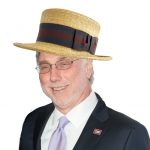 Who: Marty Baron.
What: "Word!"
Why: "This is an old-school editor's style," Creegan says. "I thought it was something you'd stick a press pass in."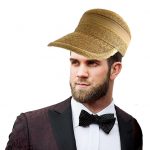 Who: Bryce Harper.
What: "American Pastime."
Why: No mystery with this one: It's a reinterpretation of a baseball cap.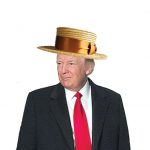 Who: Donald Trump.
What: "Campaign Hat."
Why: The straw boater is a "classic political-style" cap, Creegan says. "I think of it as a campaigning hat, and he's always campaigning."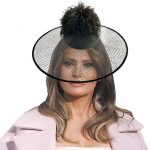 Who: Melania Trump.
What: "Enigma."
Why: Right about now, she might be looking for a stylish way to hide. "It's a little bit of a shield—a veil," he says.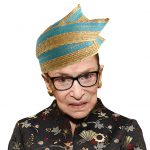 Who: Ruth Bader Ginsburg.
What: "19th Amendment."
Why: "It's not too flashy," he says of the 1920s-style cloche, a nod to the women's-suffrage amendment.
17. Meshell Ndegeocello
Kennedy Center, April 26
Meshell Ndegeocello grew up just outside Washington, and the unclassifiable musician's new album, Ventriloquism, has its roots in the city. After her father died in September 2016, she found herself back in her childhood room, listening to old tunes. That experience inspired the emotional collection of '80s and '90s R&B covers—songs like Al B. Sure!'s "Nite and Day" and Sade's "Smooth Operator." As she returns to DC for this performance ($55), the singer shares some musical memories.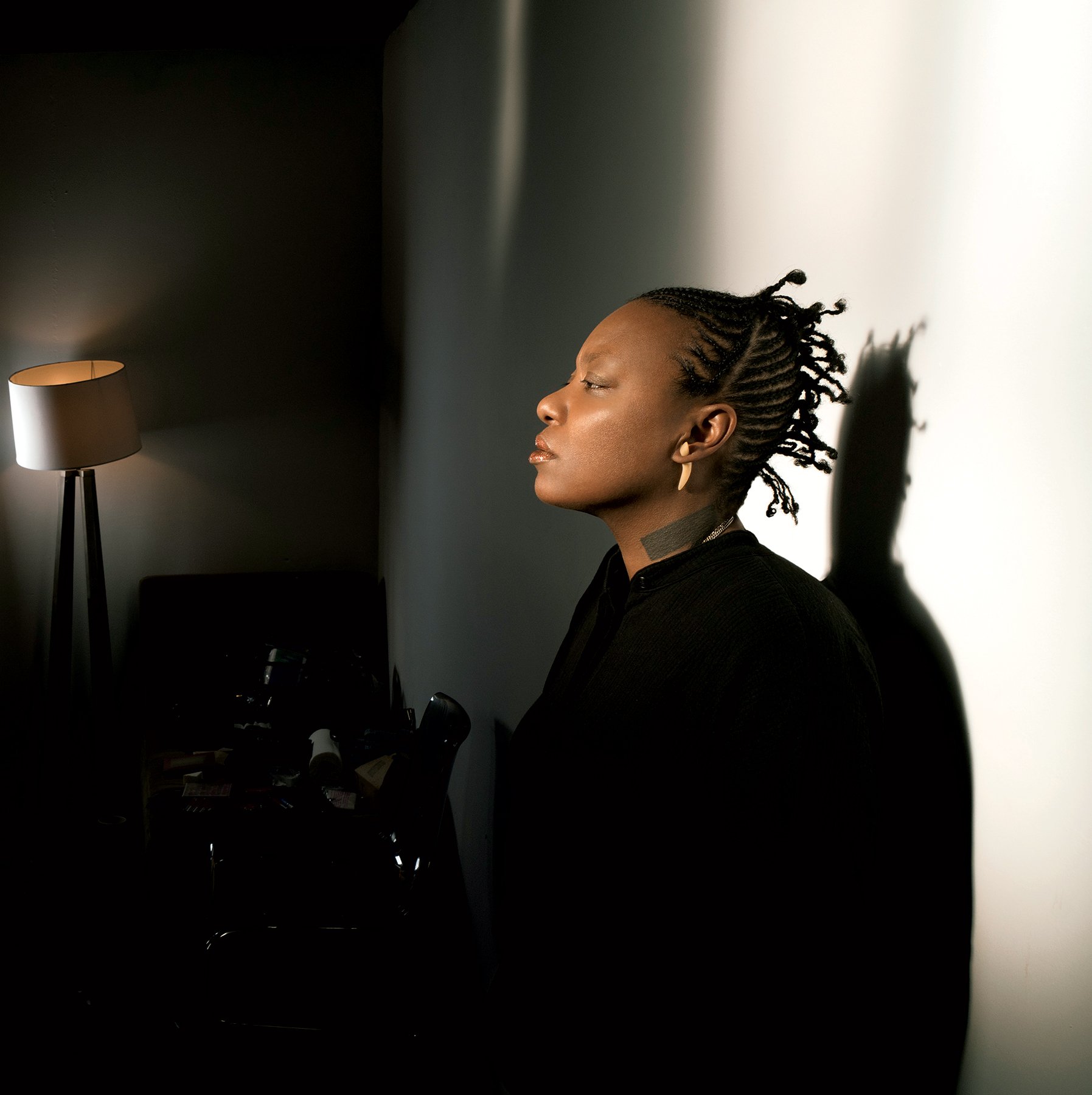 Discovering New Music
"DC for me is go-go, it's Fugazi, it's Bad Brains. I listened to DC101, WOL, WPGC, WHUR—'The Quiet Storm' was my favorite nighttime experience. I remember going to Kemp Mill Records a lot. There was [a record store] up in Silver Spring, Vinyl Ink. That was a good one."
Favorite DC Concerts
"I was in the audience at Breeze's Metro Club for that [classic 1986] Rare Essence live recording. I saw Parliament-Funkadelic in 1976. One of the greatest shows of my lifetime. The Capital Centre is where I saw Prince for the first time. Life-changing!"
Attending Duke Ellington School of the Arts
"I was a quiet kid, and it was pretty mellow. I thought I wanted to be a visual artist, and it's there that I realized I'm a musician. I felt safe being who I was, and I was surrounded with materials and an environment that fed my mind and made me want to pursue a creative life."
Playing Bass in '80s Go-Go Bands
"It made me a much better musician. You have to be in tune with the audience. Rare Essence was my favorite band, and their bass player truly inspired me. He's one of the first people to give me pointers. To me, you can only experience go-go live. Very few recordings truly [capture] how it feels to be in that room with sweaty bodies moving to the music. There's nothing like that feeling."
18. Los Angeles Philharmonic
Kennedy Center, April 26
Our area has some excellently coifed conductors, from Philippe Auguin's gray locks to Marin Alsop's retro-'90s spikes to Gianandrea Noseda's windswept crescent moon. But none of them can compete with Los Angeles Philharmonic music director Gustavo Dudamel, whose majestic mane (and, okay, exhilarating music) has pushed him to the forefront of the classical world. In this appearance, he'll lead the LA Phil, four soloists, and members of four choruses through Beethoven's Ninth—a performance that could make your hair stand on end. If his does, though, look out in the first few rows. $50 to $250.
19. Beck
The Anthem, April 26–27
Beck's most recent album, Colors, may not have been as well received as 2015's introspective Morning Phase (which won the album-of-the-year Grammy), but its funky, sunny-day pop tunes should trans­late nicely to the stage—especially in the hands of his versatile seven-piece touring band, which deftly handles everything from hip-hop beats to '60s garage-rock riffs. $55 to $75.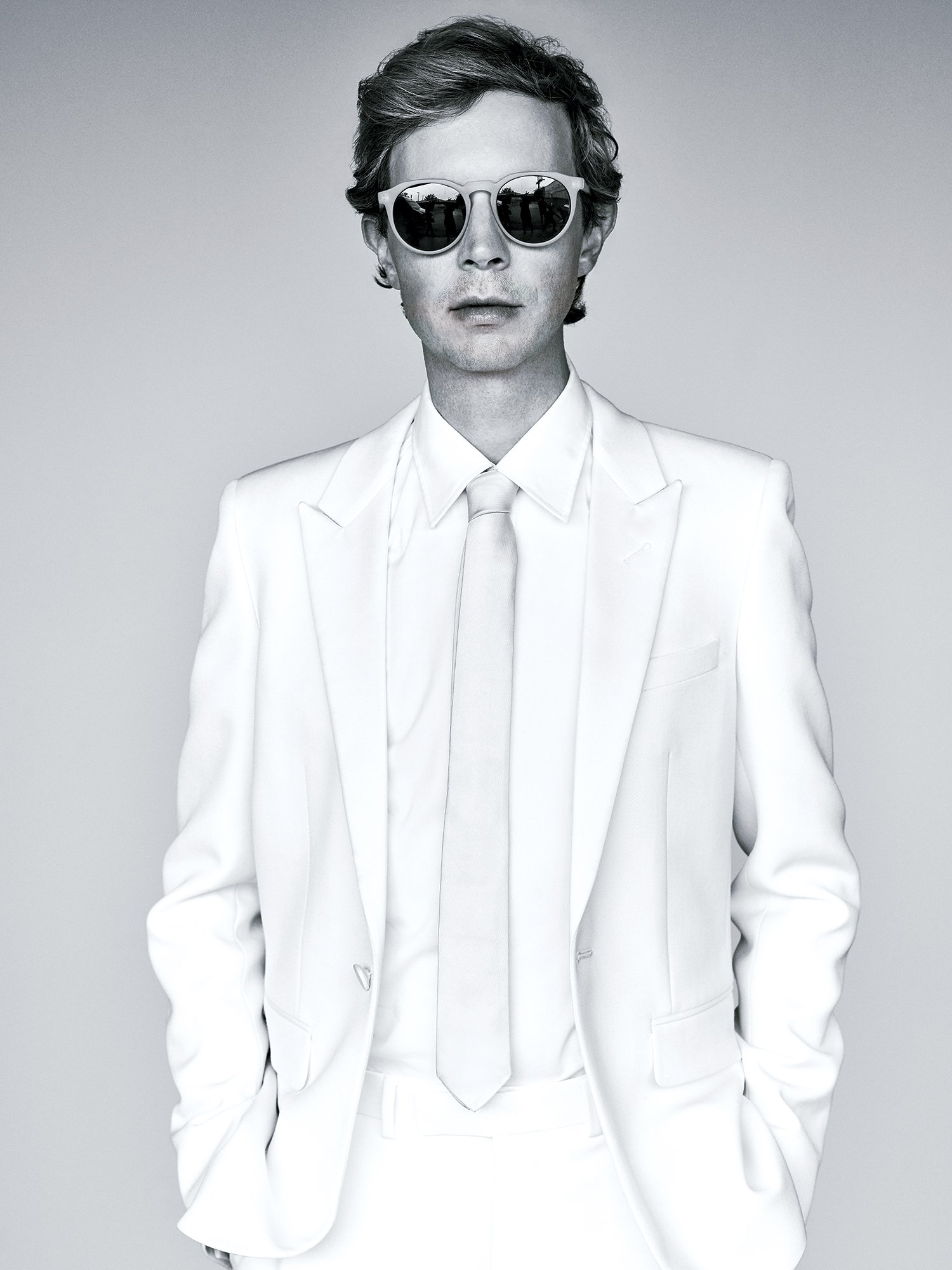 This article appeared in the April 2018 issue of Washingtonian.