Chefs (and bartenders) are nuts for everything spice, the zesty mix of garlic, salt, caraway, poppy and sesame seeds once relegated to bagels. No longer!
Everything pizza 
If you're ever had an everything bagel and thought, "This should be bigger," then Alta Strada's everything-spiced pizza is up your alley. The thin-crusted pie is topped with creamy mascarpone cheese, smoked salmon, capers, onions, and tomato. Match it with bottomless mimosas or bellinis for $22. DC (465 K St., NW) and Mosaic District (2911 District Ave., Fairfax)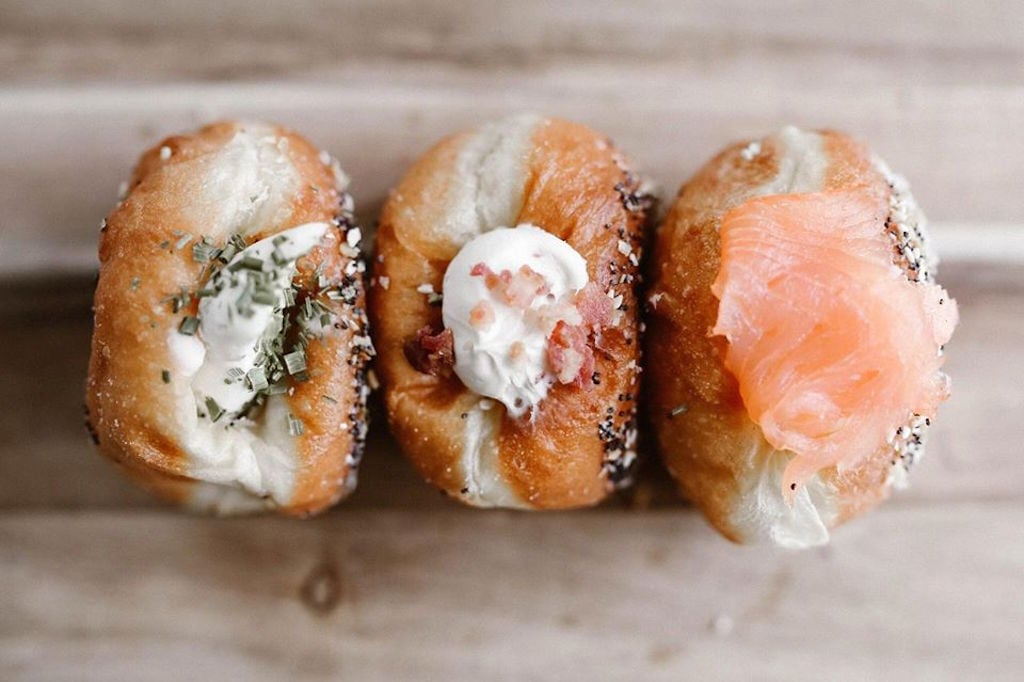 Everything doughnuts
Portuguese-style doughnut purveyor B. Doughnut makes wonderfully dense and chewy malasada in sweet and savory flavors. Pick between four styles of everything-spiced rounds, stuffed with cream cheese and your choice of lox, chives, bacon, and a truly indulgent crab dip. Downtown Leesburg (7 Loudon St. SW, Leesburg) plus delivery and other pop-up locations in DC and Virginia.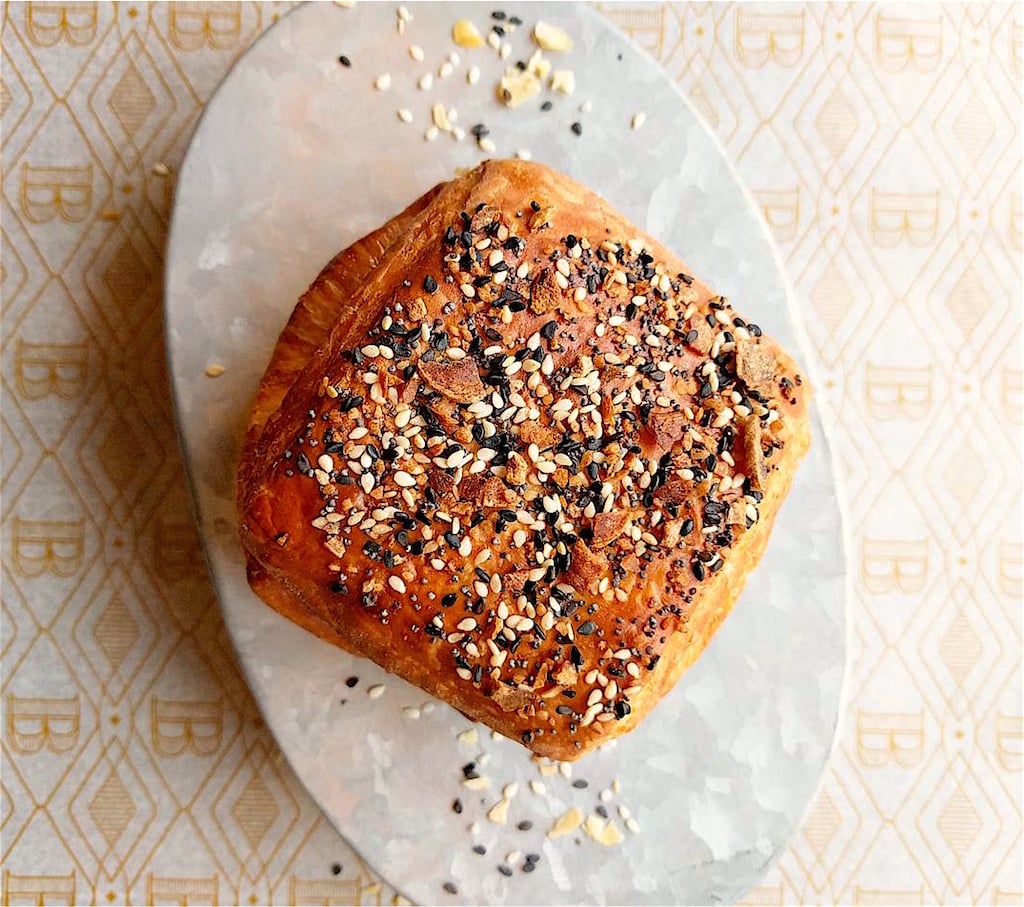 Everything croissant 
Chef David Guas is behind this airy confection at Lil' B Coffee & Eatery, which is stuffed with scallion cream cheese. Grab one on the go or linger on the cafe's patio in nice weather with a Counter Culture coffee (or mimosa).  1515 Rhode Island Ave., NW.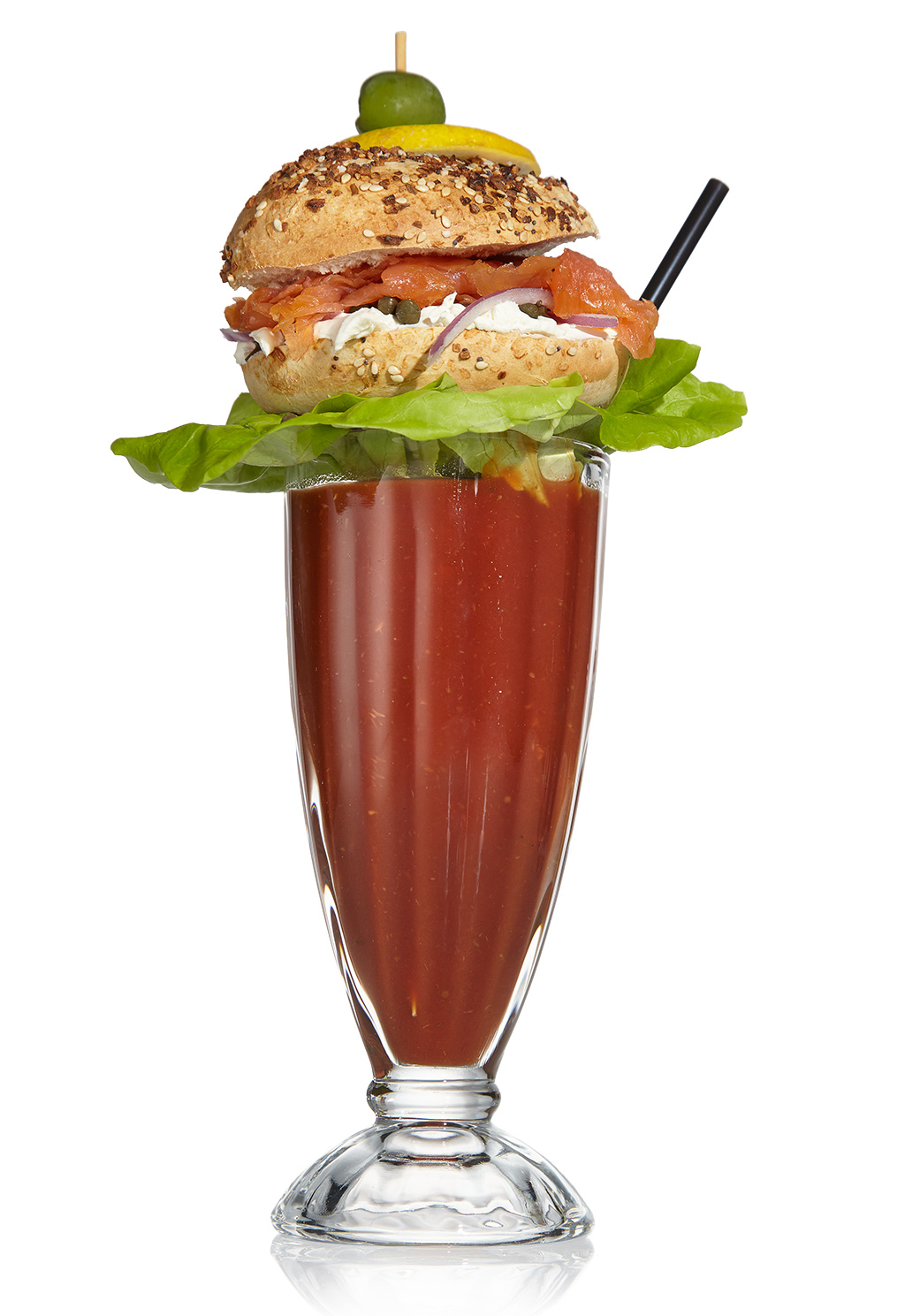 Everything bloody Mary 
What's better than an everything bagel? An mini everything bagel sandwich garnishing a bloody Mary. Creative bar genius Gina Chersevani devised this drink for Buffalo & Bergen, which includes a spicy Mary mix and one of her baked-in-house everything bagels stuffed with smoked salmon and cream cheese. 1309 Fifth St., NE (inside Union Market).
Everything bomb
We're big fans of breakfast bombs—think the bagel version of doughnut holes, stuffed with delicious fillings. At Milk Bar Bakery, the everything bomb comes warm and is stuffed with smoky bacon and scallion cream cheese. CityCenterDC (1090 I St., NW); Wharf (49 District Sq., SW).