Like many couples, Niketa Gordon and Shane Jenerette felt overwhelmed by the pressure to plan their wedding. "We wanted the magic of a wedding and to share that moment with our loved ones," says Niketa, "but without the big deal." They decided to elope. After checking with those friends and family they hoped could come witness, the pair applied for an April-afternoon civil ceremony at the DC courthouse. Following the vows—where their three-month-old daughter was in attendance—Niketa and Shane posed for portraits in Palmer Alley and then the Georgetown waterfront while guests gathered at Farmers Fishers Bakers for a celebratory dinner.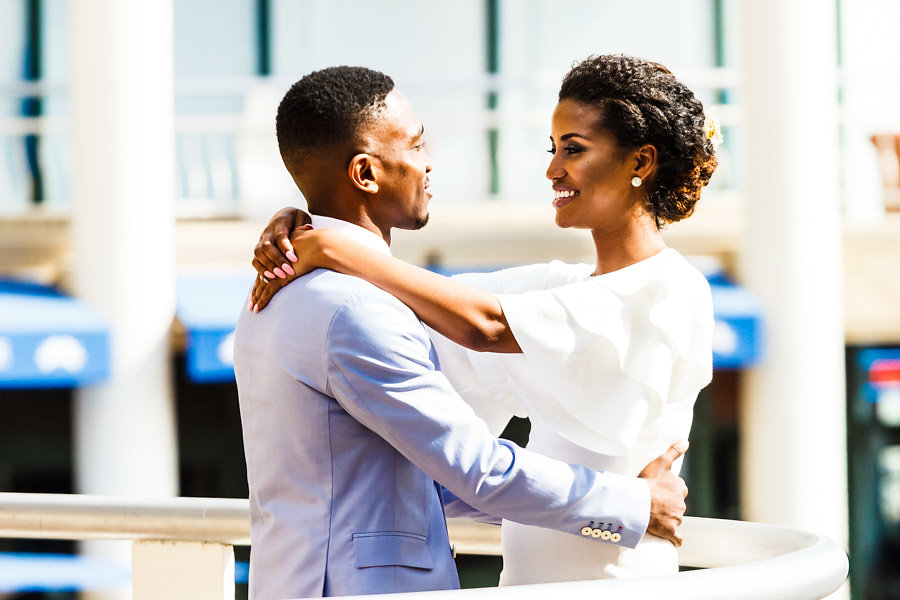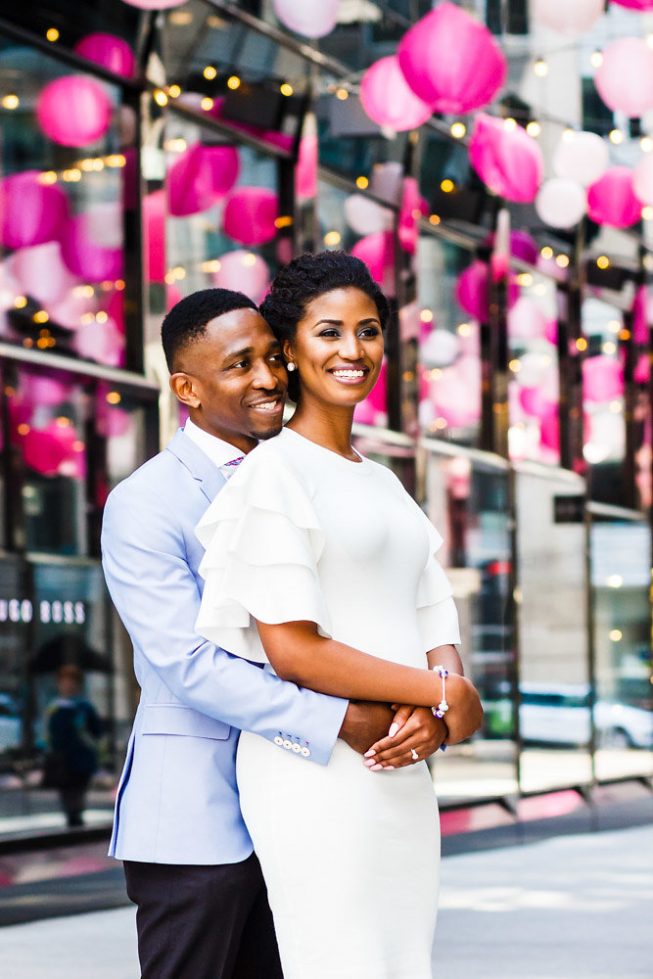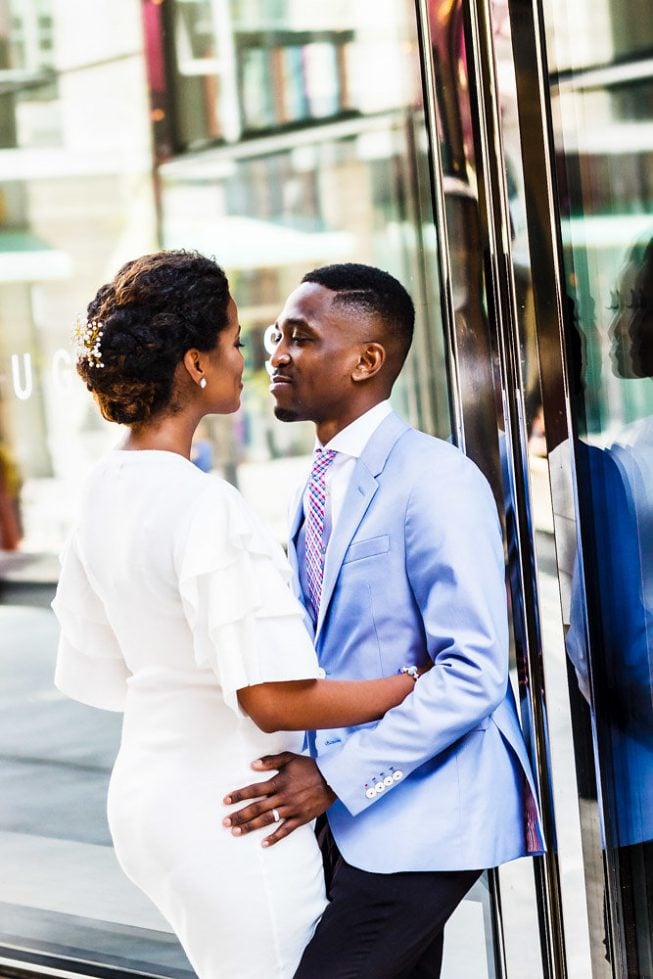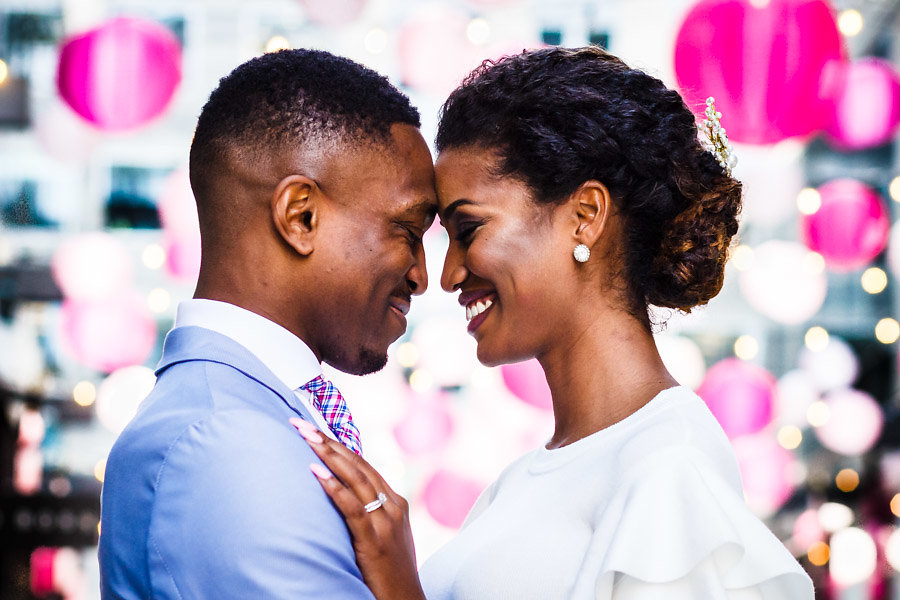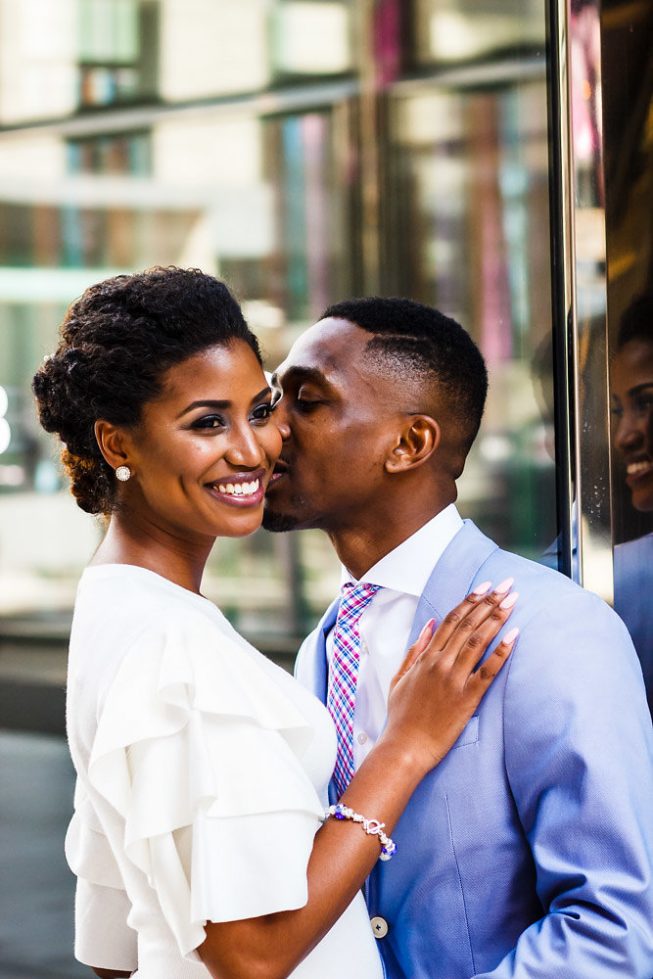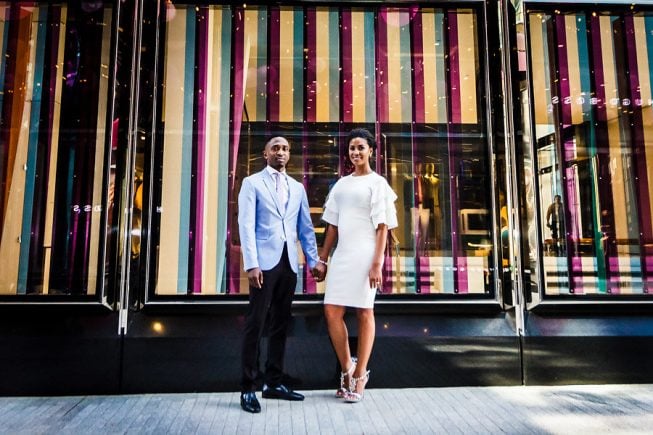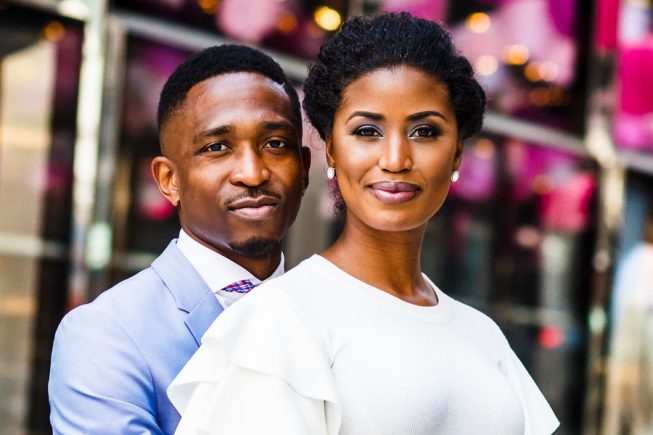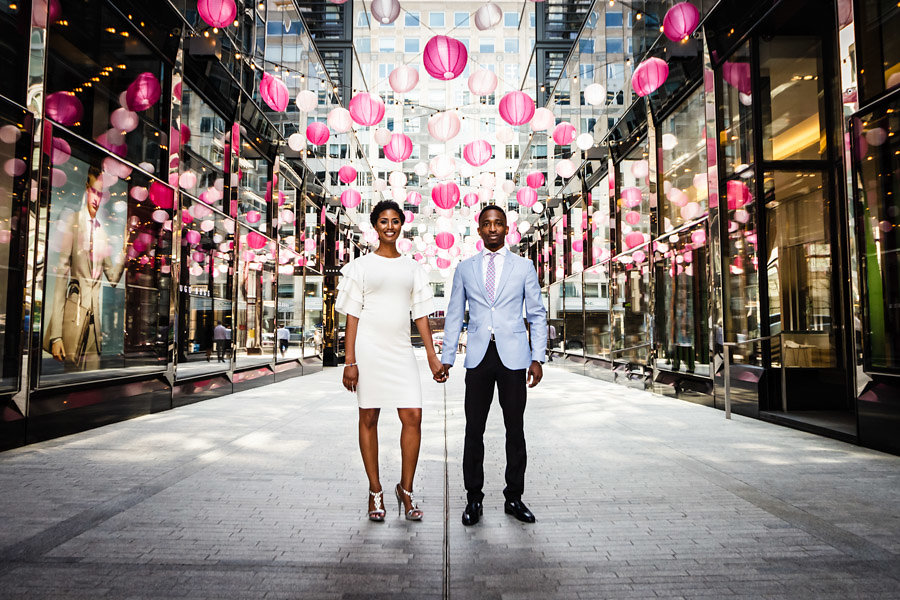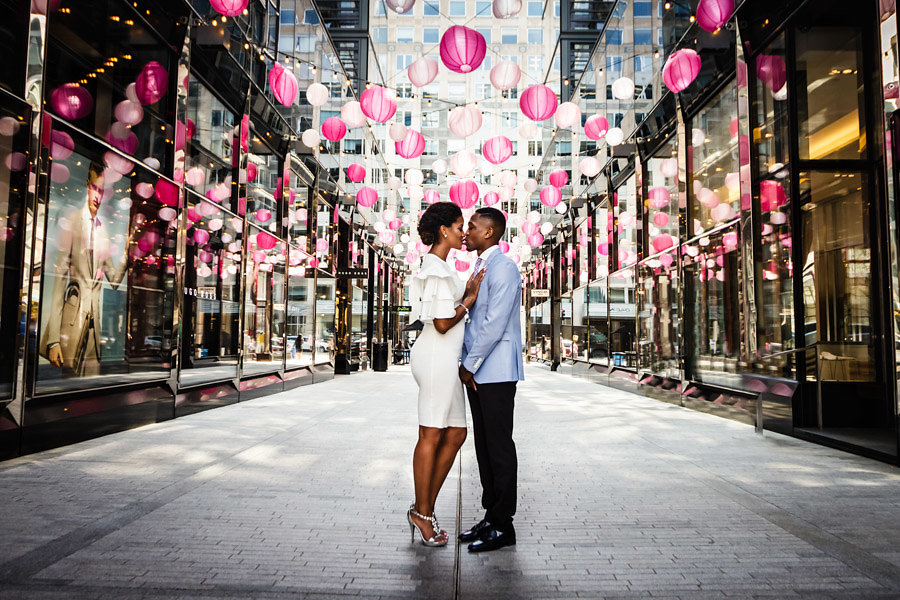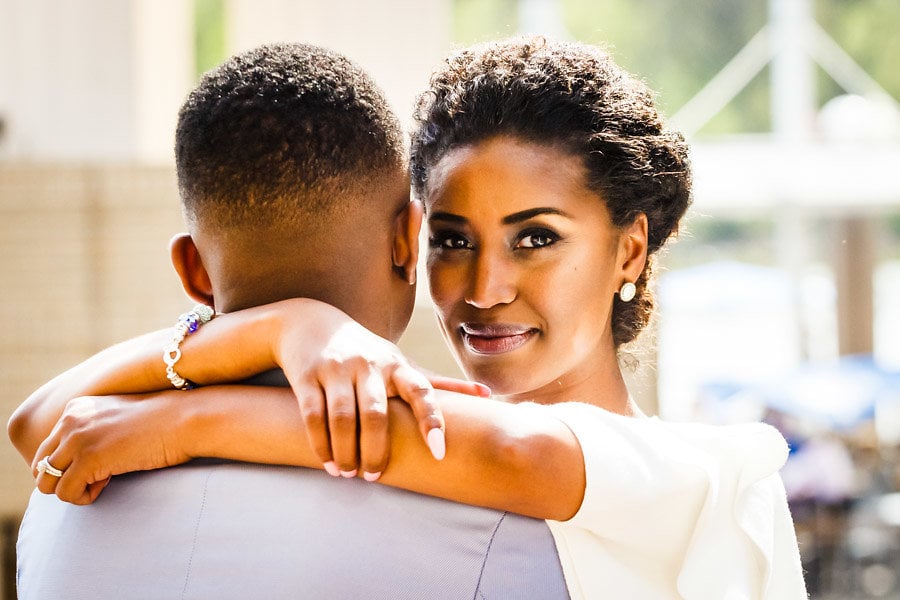 What they prioritized: A date that accommodated their guests. "We didn't want anyone to feel left out because of our elopement."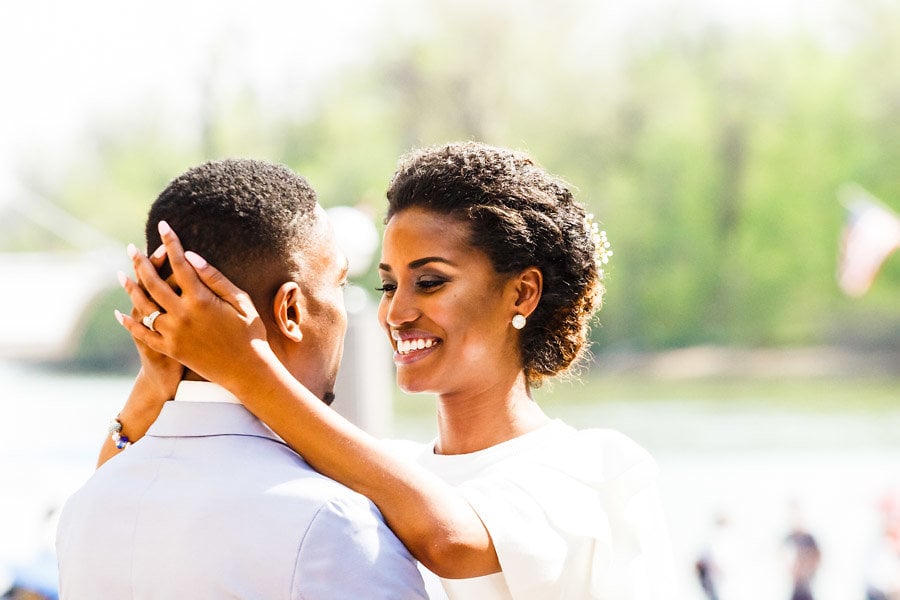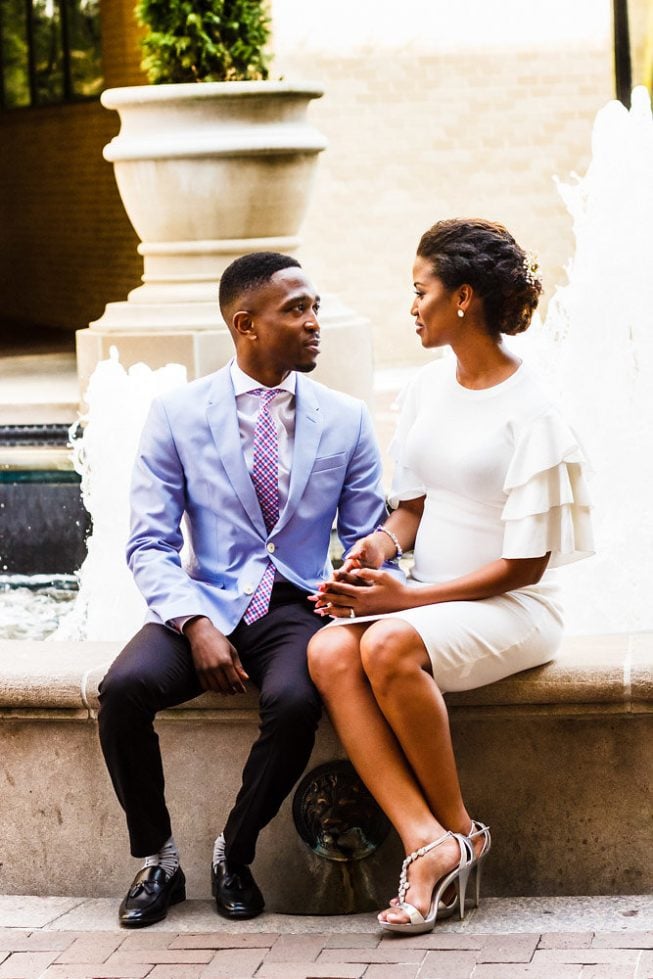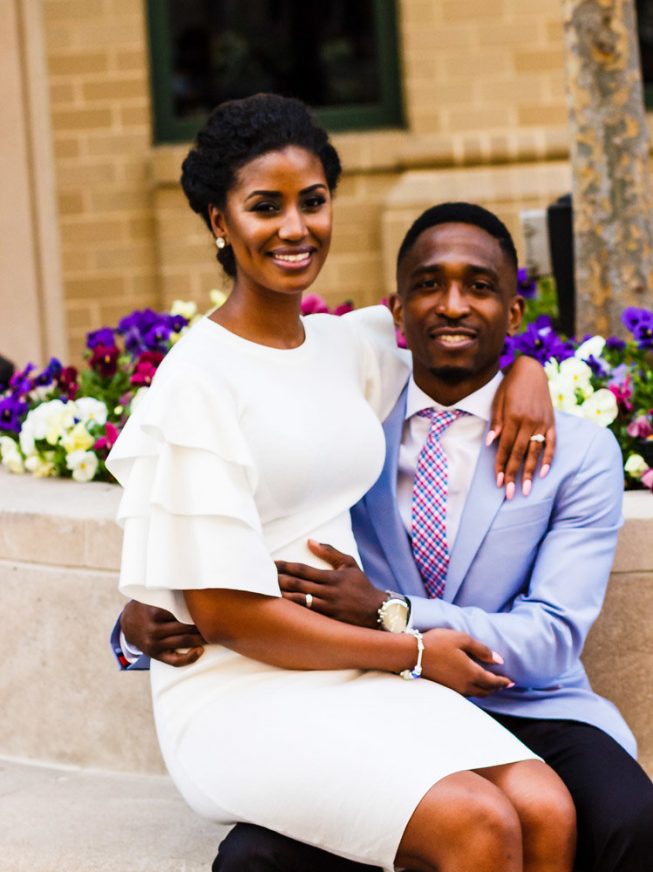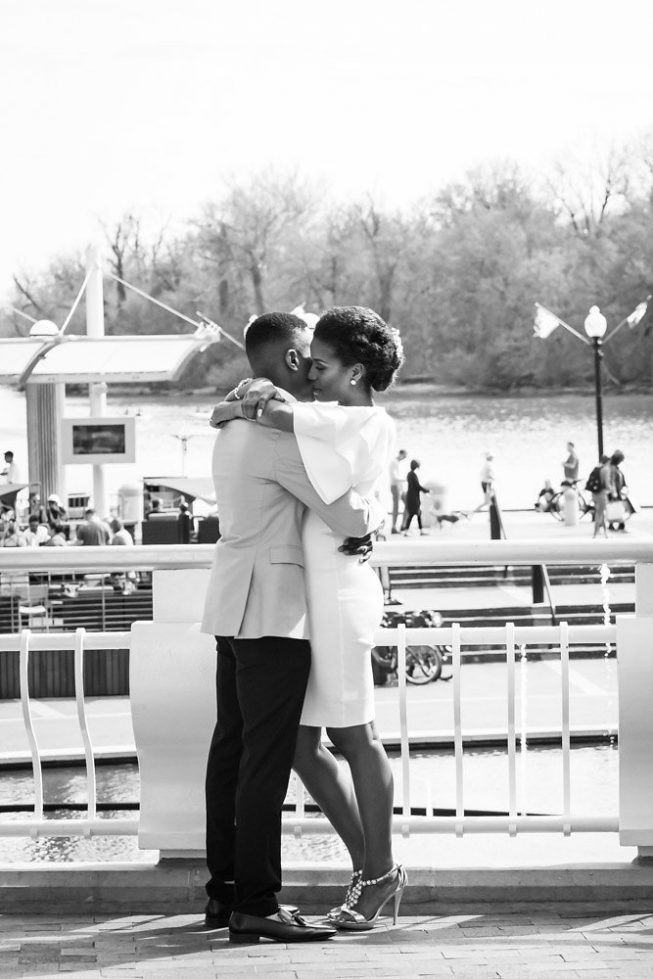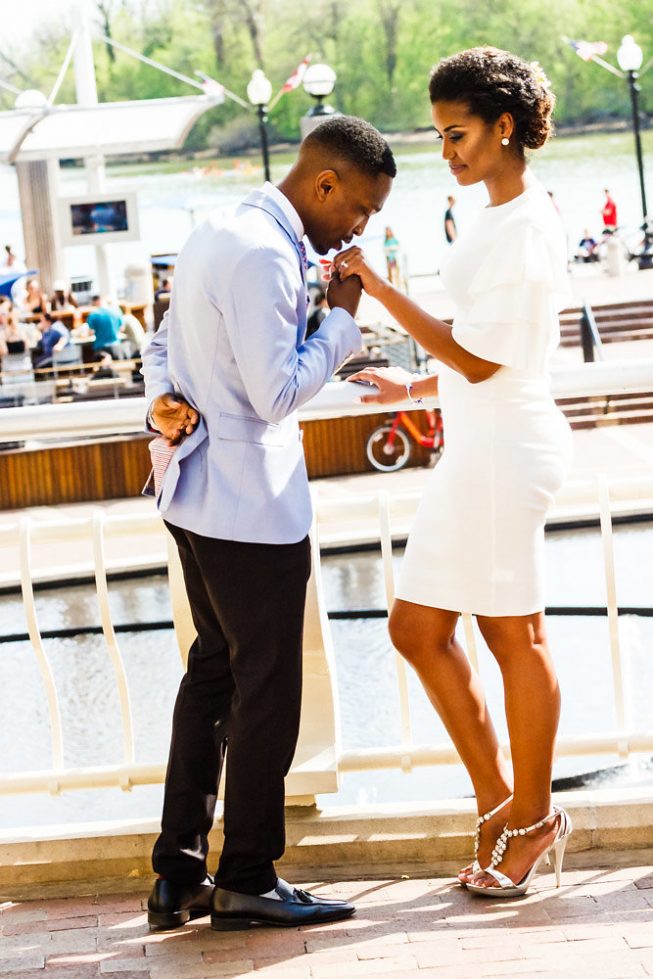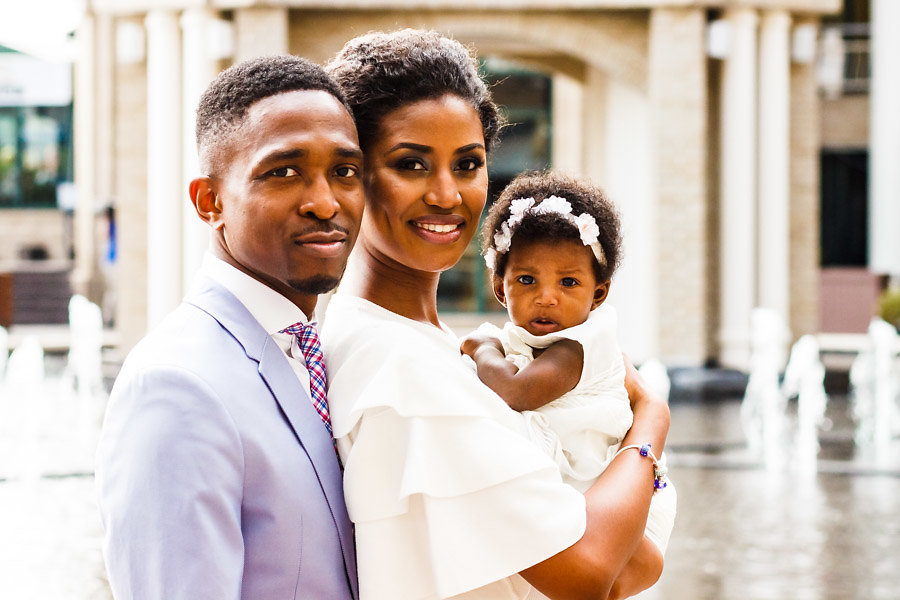 What they skipped: Most traditional wedding elements and engagement events—the bridal shower, venue rentals, gown and tuxedo, and decorations. They also decided to forgo attendants, but, Niketa says, their friends still surprised them with bachelorette and bachelor parties. Beyond the time and money they saved, Niketa says the peace of mind she gained was most rewarding. The newlyweds are planning a vow renewal and formal reception for 2018, and being already married, the bride says, eases the pressure. "Perfection is no longer the priority, leaving the main focus to be fun."
Photography: Ken-Won Miller, A Father's Lens Photography | Ceremony: Superior Court of the District of Columbia | Dress: Kosmios | Makeup: Aloni Marie | Hair: Michael Sean at PR at Partners | Bride's Shoes: David's Bridal
For more offbeat wedding ideas, check out the full story from our Winter/Spring 2018 print issue.