Suppose a sheep farmer in Virginia dreams of making handmade wool garments in the United States. The reality: For a small operation, piecing together production can be harder than growing the wool.
"There are so few people who know how to process this wool—with our American sense of 'bigger is better,' we have lost our artisans," says Franny Kansteiner, sole proprietor of Gum Tree Farm Designs in Loudoun County.
Besides shepherding her flock, she designs the capes, coats, and other articles made from the wool. But once the fleece leaves the farm, it takes a chain of spinners, weavers, and knitters to handcraft her pieces.
"So I was a little sad but mostly challenged to find these hidden talents," Kansteiner says.
Blame 1950s postwar, post-rationing consumerism that kindled mass industrialization of the clothing industry, leading to less expensive synthetics and off-shore, high-volume production.
For the small garment mills that do exist, limited-run production isn't cheap: A Gum Tree Cape sells for at least $950, luxury by any measure, particularly in today's fast-fashion market flood-ed with imports. Kansteiner sees her pieces as heirlooms—wool, after all, lasts a long time, and consumers increasingly value goods made by hand and in small batches.
The entire process, from sheep to her cozy Middleburg shop (she also sells online) takes a minimum of a year to a year and a half, for which she's unapologetic: "Every person who touches it influences the final design. That collaboration goes back to the whole sum—everyone's had a hand in it."
Here's what it takes to go from sheep to shop.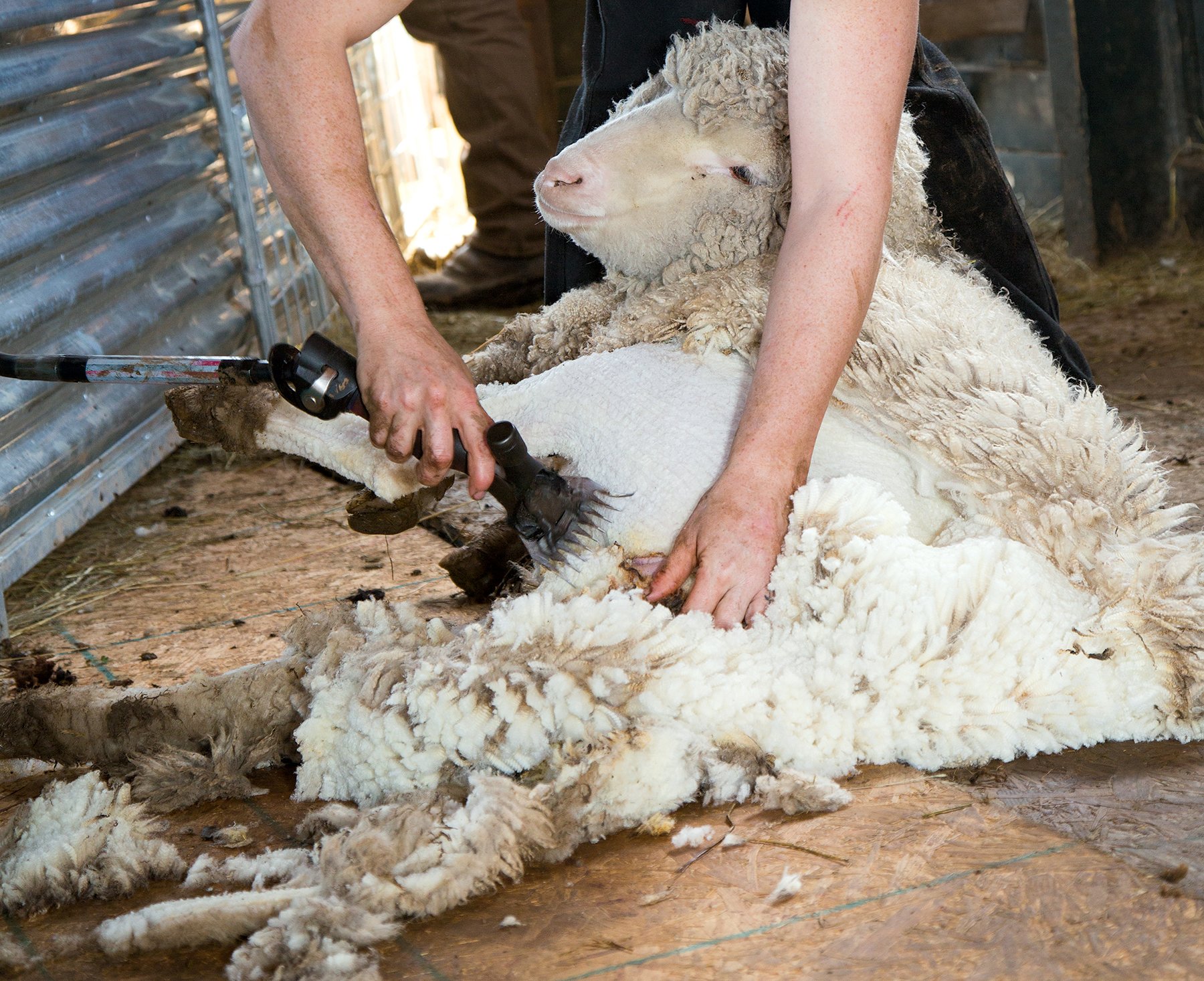 Gum Tree Farm is home to about 100 Merino sheep. Prized for their soft, water-resistant fleece, they're shorn each spring from the time they're a year old. An expert shears a fleece in one piece in as little as 37 strokes.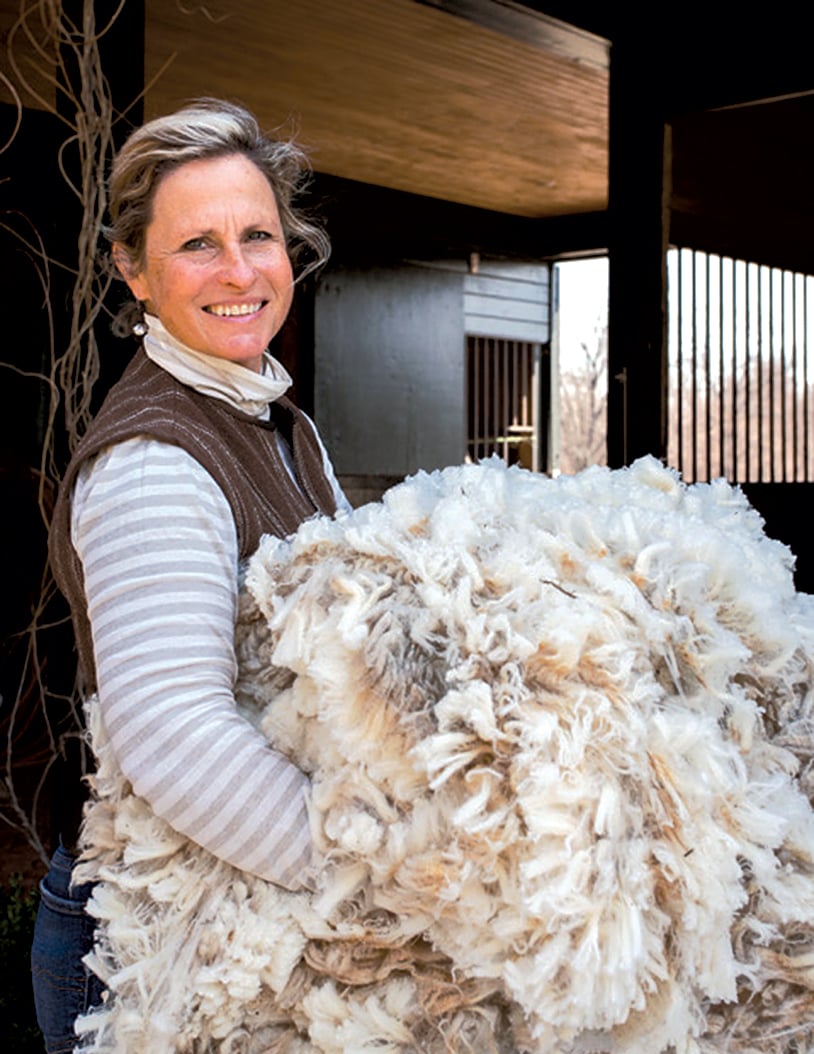 Kansteiner collects and sends the fleece to Green Mountain Spinnery in Vermont to be scoured—of a sheep's ten pounds of wool, about two pounds are grease and dirt—then carded or combed, both processes that separate the raw fibers to be spun into strands called skeins.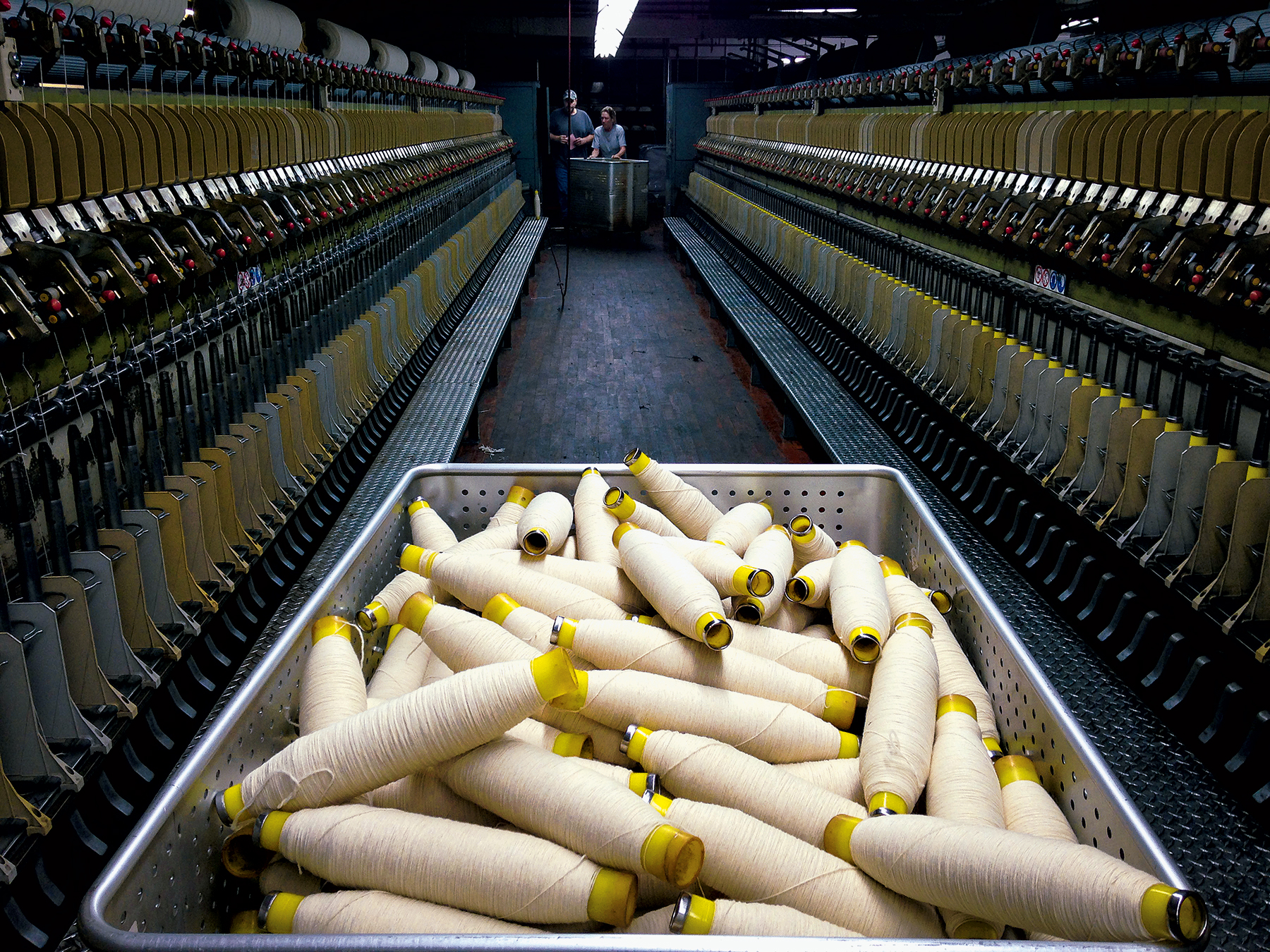 Most farmers simply have a spinnery turn their wool to yarn, as knitting is increasingly in vogue. But Kansteiner doesn't stop there: She mails yarn to knitters across the country who produce her knitted line: baby blankets and caps, mittens, sweaters, and scarves.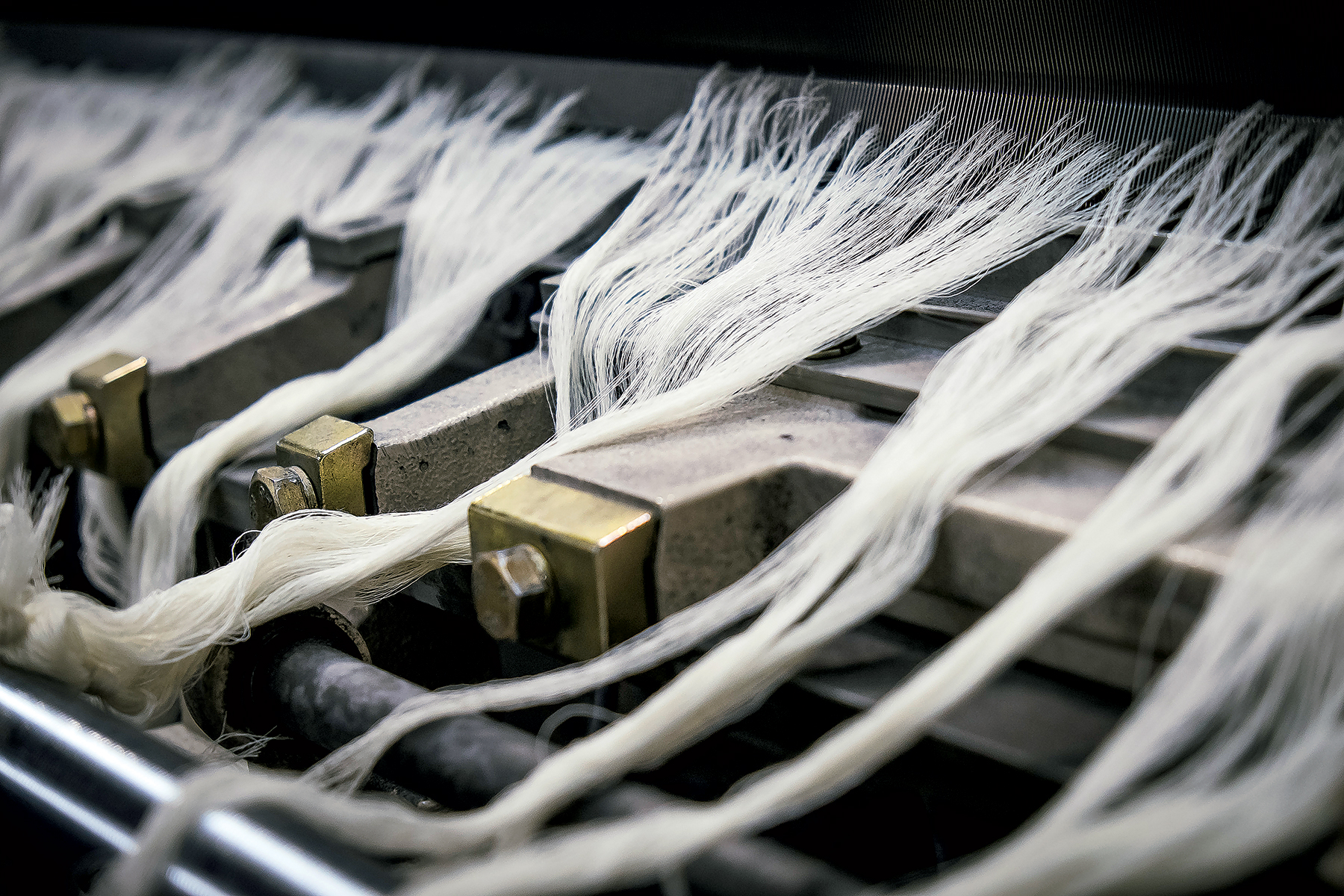 Cones of thinly spun wool also go to Thistle Hill Weavers in Cherry Valley, New York, to be woven into fabric for coats, dresses, capes, tunics, and vests.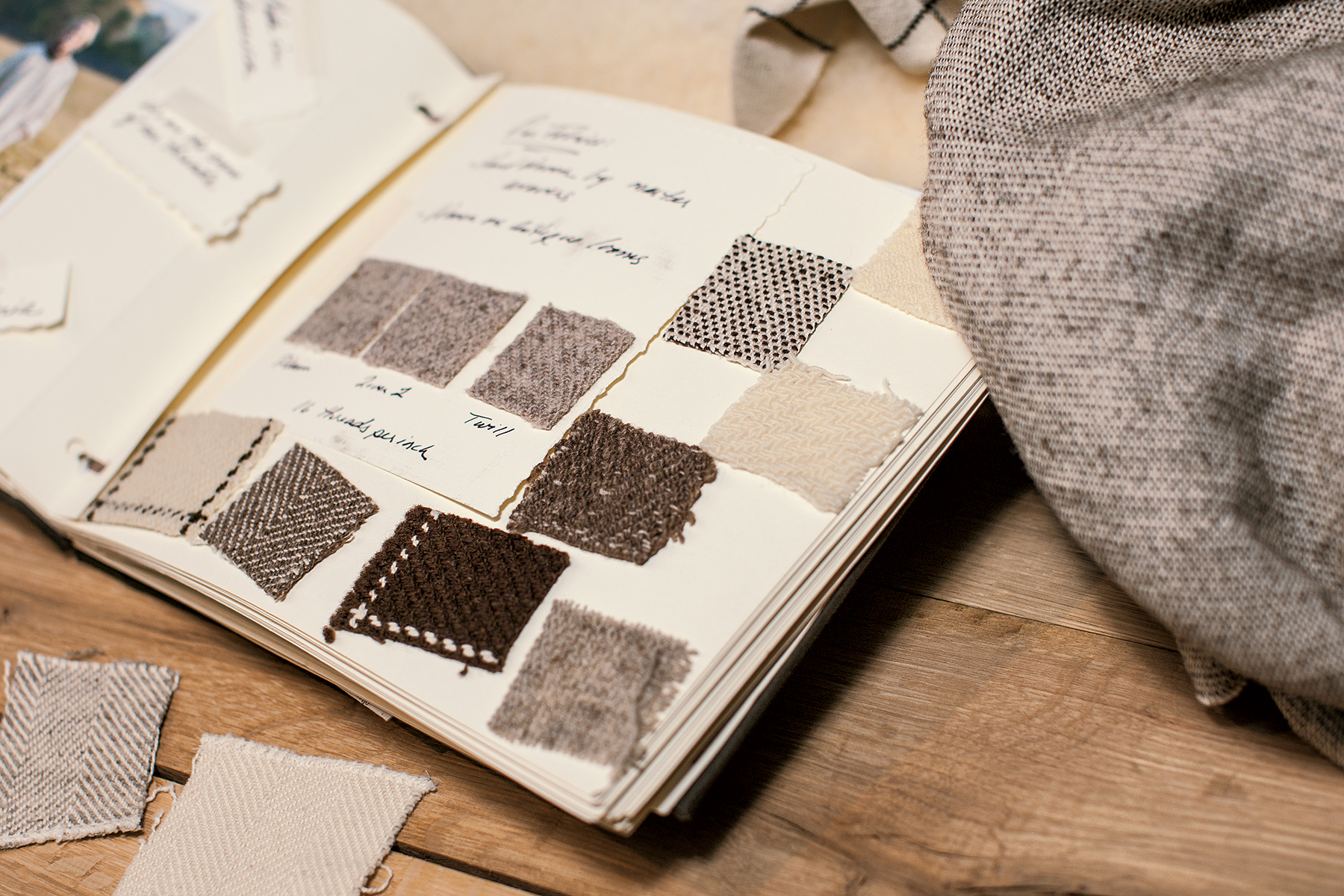 Dying some of the fabric and creating other textures during the weaving process produces herringbones, tweeds, and plain cloth of varying weights, colors, and patterns.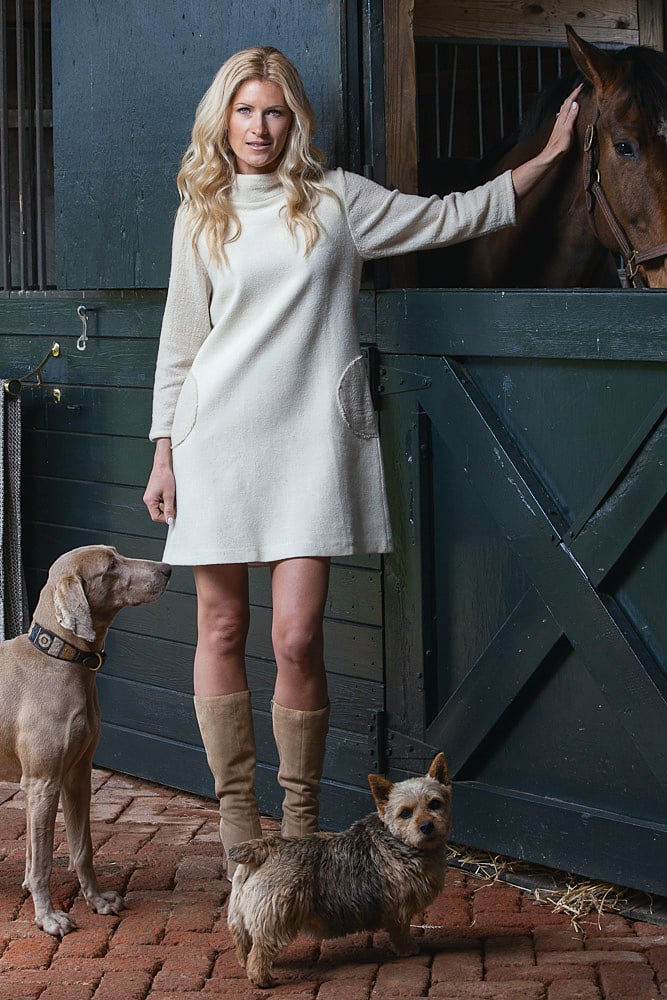 Next, some fabrics go to New York City to be hand-tailored into coats, dresses, and other sewn pieces. Others go to Journeymen Saddlers, back in Middleburg, where capes and ponchos are made and all hand-finishing is done using embellishments such as leather, Guinea-fowl feathers, and tassels.
This article appeared in the April 2018 issue of Washingtonian.