Spring weather is finally a little more consistent, which means that it's time to make the obligatory — but sometimes dreaded — wardrobe switch. Bringing out your spring clothes is stressful, especially when you feel like everything you have needs to be replaced. Luckily, there's a new shop coming to town that has all the pastel and bold graphics you need to liven up your closet.
DC's newest pop-up is New York City's Meg, a clothing boutique filled with playful and airy pieces, designed around three different body types: hourglass, inverted triangle, and a straight silhouette. And if those fits still don't work? The Meg team is happy to custom make a piece for you. The style reflects owner and designer, Meghan Kinney's, female-first approach, which strives to offer to create clothing for "every woman." Standout looks include a red, black, and beige checkered linen culotte-and-jacket set, and lemon and daisy printed shirt dresses.
The pop-up, which will be located in Mount Pleasant's Lost Origins Gallery, opens Wednesday and runs through May 1. The store will be open to the public on April 29 from noon to 6 p.m., while personal styling and private appointments will be available from April 25 to 27, April 30, and May 1.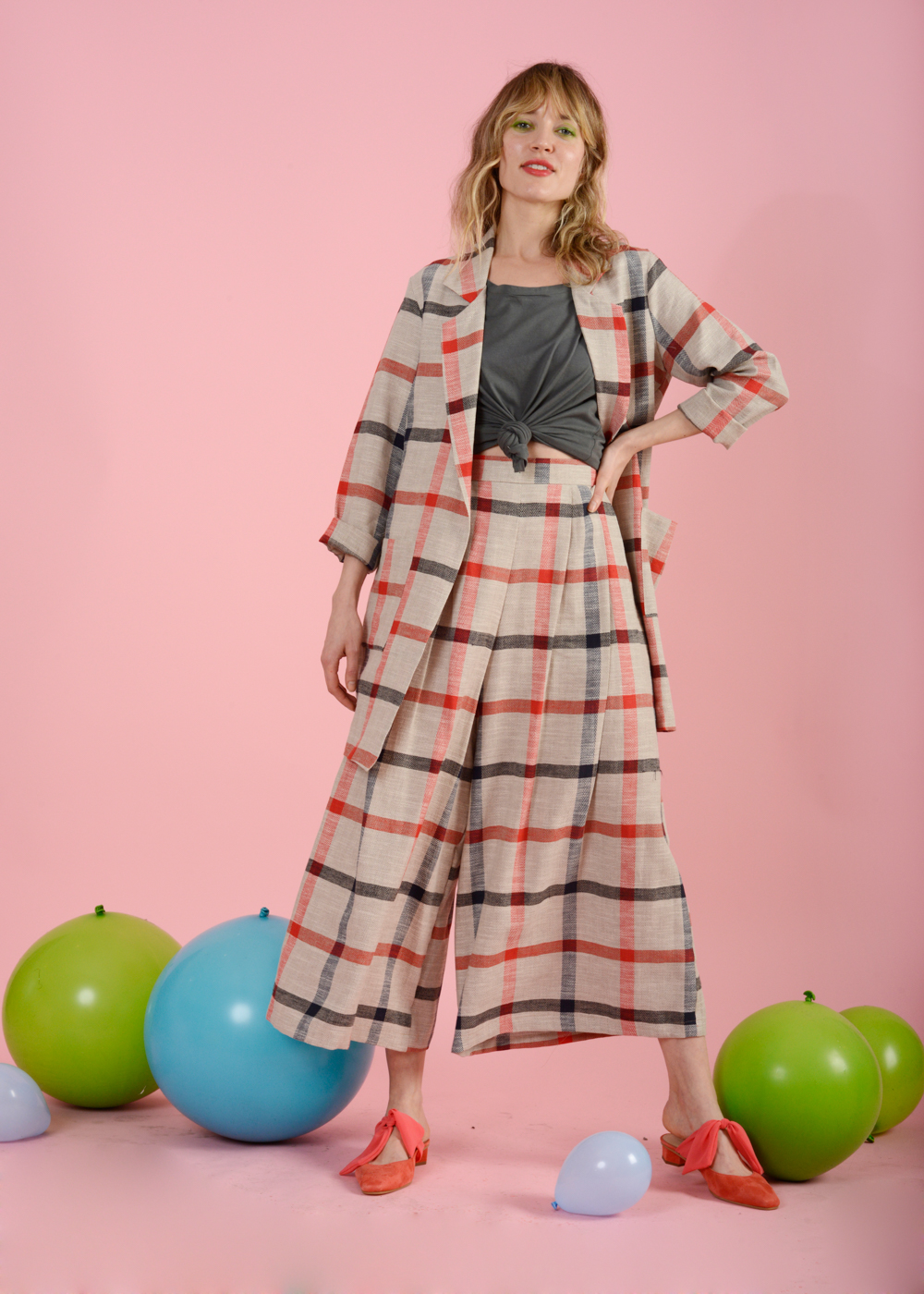 "I've been always about making women feel good about their bodies, and creating clothes that are very low maintenance for them to feel fantastic in," Kinney says. "Now it just seems so very obvious that we could even make that relationship better. I think that everybody is always looking for a reason to have more integrity around their purchases. So it's like a double-whammy. We all feel good doing what we're doing."
Taking women empowerment beyond the clothes, Meg has partnered with organizations like Planned Parenthood, The Women's Prison Association, and The Women's March. Kinney has also made the effort to only sell female-owned accessory brands.
Meg has five stores in New York City, one in Toronto, and past pop-up locations include Portland and San Francisco. Kinney says DC is a must-have stop because many of her clients are Washingtonians who buy from her collections to add to their wardrobe for the season. Considering her local clientele base, would Kinney ever consider bringing Meg here permanently?
"I guess the answer is, I don't know," she said. "To be perfectly honest, in this day of ever-changing retail, the model of coming and booking appointments feels more current to me than opening a store for seven days a week and waiting for people to show up."