1. The Hellfire Club by Jake Tapper
GW's Jack Morton Auditorium, May 2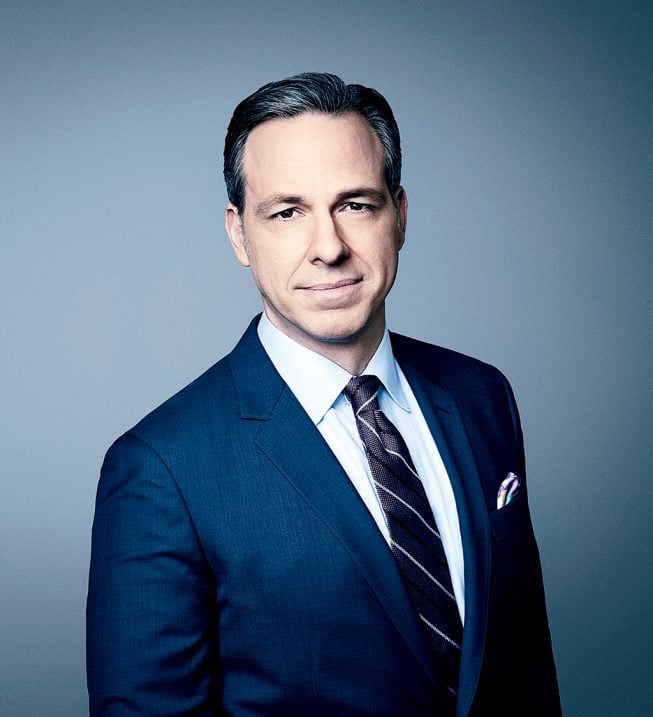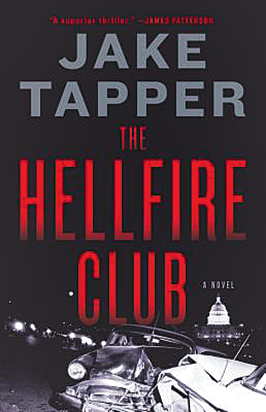 Somehow, CNN anchor Jake Tapper tore himself away from the news to write his debut novel, a thriller set in 1950s Washington. Which DC books does Tapper love? He filled us in on a few of his favorites.
Washington Confidential by Jack Lait and Lee Mortimer
This gossipy 1951 tell-all has grown into a cult classic. "At the time, it was regarded as junk," Tapper says. "It portrayed the 1950s as anything but benign. There was a lot of corruption and debauchery behind the scenes."
Advise and Consent by Allen Drury
A fictionalized 1959 look at the McCarthy era. "They say history doesn't repeat itself, but it rhymes. There's a lot of rhyming when it comes to McCarthyism and some of the debates we're having in the public square today about decency, lies, and smearing by public officials."
Right as Rain by George Pelecanos
The local crime novelist introduced private investigator Derek Strange in this 2001 murder mystery. "I love his evocative descriptions of the city that have nothing to do with its being the capital. His novels are more about the actual citizens of Washington, DC, than the politicians."
Red Sparrow by Jason Matthews
Before it was a Jennifer Lawrence movie, it was a tense espionage novel. "Matthews did a really good job of portraying that world of dark taverns where a senator might meet with a Russian agent. I've heard the movie's not great, so I'm going to stick with the book."
---
Plus: Washingtonian's picks for new books by local authors:
A Bigger Field Awaits Us by Andrew Beaujon
Imagine if the starting lineup of the Redskins had enlisted in the Army together at the beginning of the Iraq War. Something similar actually happened in 1914, when most of a Scottish soccer team signed up to fight in WWI. Beaujon, a Washingtonian senior editor, tracks the harrowing aftermath of that decision—a gripping narrative of loss, perseverance, and intense human connection.
Homeplace by John Lingan
The Troubadour is a gritty country-music bar near Winchester, Virginia. For decades, it was run by a character named Jim McCoy, who also, it turns out, played a role in the career of Patsy Cline. Lingan paints a vivid portrait of both an eccentric local legend and Winchester's evolution.
2. RBG
Opens May 4
Thousands of young-feminist admirers have trans-formed Ruth Bader Ginsburg from the anchor of the Supreme Court's liberal wing into "the Notorious RBG," an 85-year-old badass who's almost as notable for her persona (and grueling workouts) as for her opinions. This story-of-her-life documentary aims to capitalize on that newfound cachet. "When you come right down to it," says Gloria Steinem in the film, Ginsburg is "the closest thing to a superhero I know."
3. "Emilio Cavallini"
Embassy of Italy and IA&A at Hillyer, May 4–27
Cavallini is a fashion designer whose creations have been worn by Beyoncé and Madonna. In 2010, he shifted focus from clothing to art. The result is these fascinating objects, which he spins out of fabrics and thread. Free.
4. Margarita Season
Planning on downing a few in honor of Cinco de Mayo (or patio weather in general)? Here are some of our current favorite places to lift a salt-rimmed glass.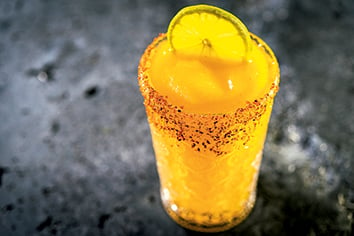 Frozen
Mango margs are usually too sweet. Not this one—it's balanced out by ginger, passionfruit, and a chili-salt rim. $11. 98 District Sq., SW.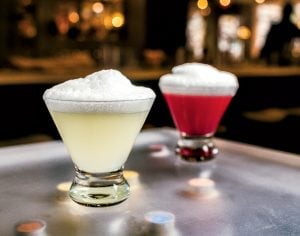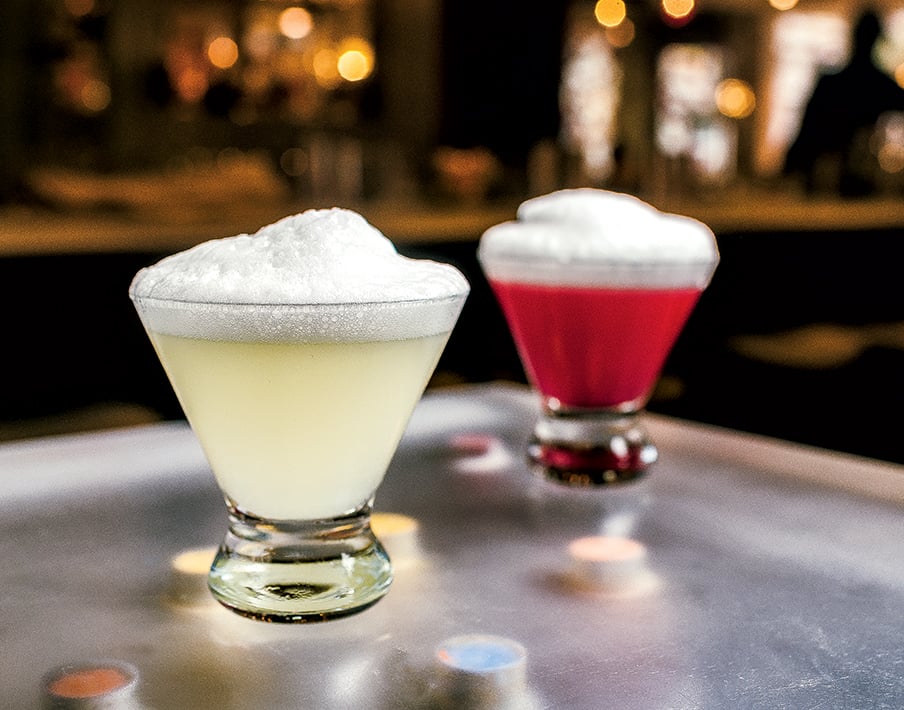 Salt-Air
This modernist take—it's from a José Andrés restaurant, after all—comes topped with a cloud of salty foam. $12.50. 401 Seventh St., NW.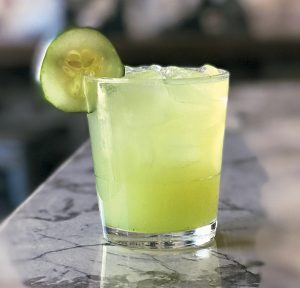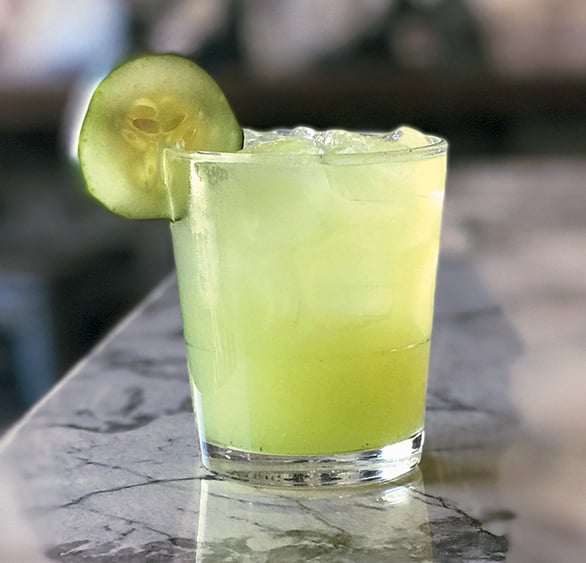 Cucumber-Jalapeño
Cukes and tequila don't sound like an obvious pairing, but this concoction is super-refreshing. $9. 4928 Cordell Ave., Bethesda; 12435 Park Potomac Ave., Potomac.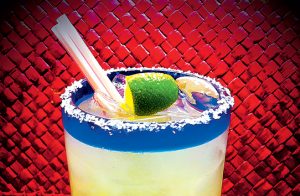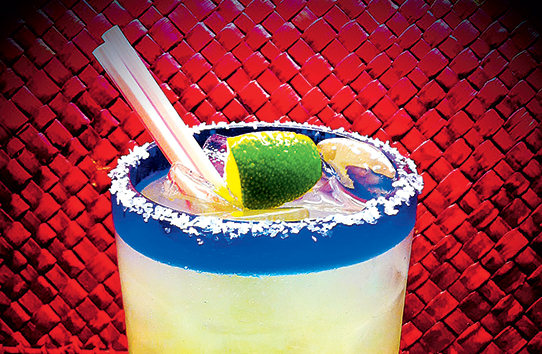 Lime
When you want just the basics—fresh-squeezed lime juice, tequila, rocks, salt. $7.50. 2401 Columbia Pike, Arlington; 2503-A N. Harrison St., Arlington; 2400-B Mount Vernon Ave., Alexandria.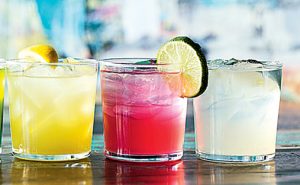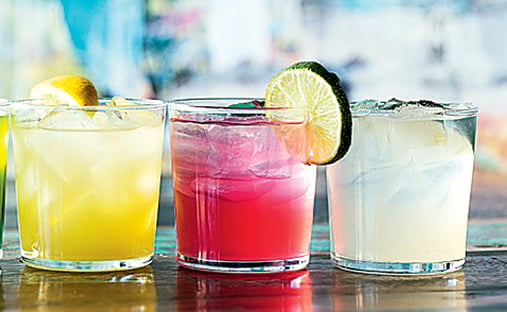 Hibiscus
Fruity and floral but deceptively potent. $11. 1926 14th St., NW.
5. Washington National Opera: Candide
Kennedy Center, May 5–May 26
This Leonard Bern­stein operetta has a fascinating and strange history, as evidenced by credits that include Lillian Hellman and Dorothy Parker. Part of the ongoing celebration of Bernstein's 100th birthday, the WNO's take will offer a new peek into an unusual work. $45 to $275.
6. Artes de Cuba
Kennedy Center, May 8–June 3
This two-week extravaganza brings 400 Cuban and Cuban-American artists to town for a ridiculously broad array of events—from dance lessons to films to cocktail tastings (prices vary). Read about La Dame Blanche and four others we can't wait to check out.
May 8–20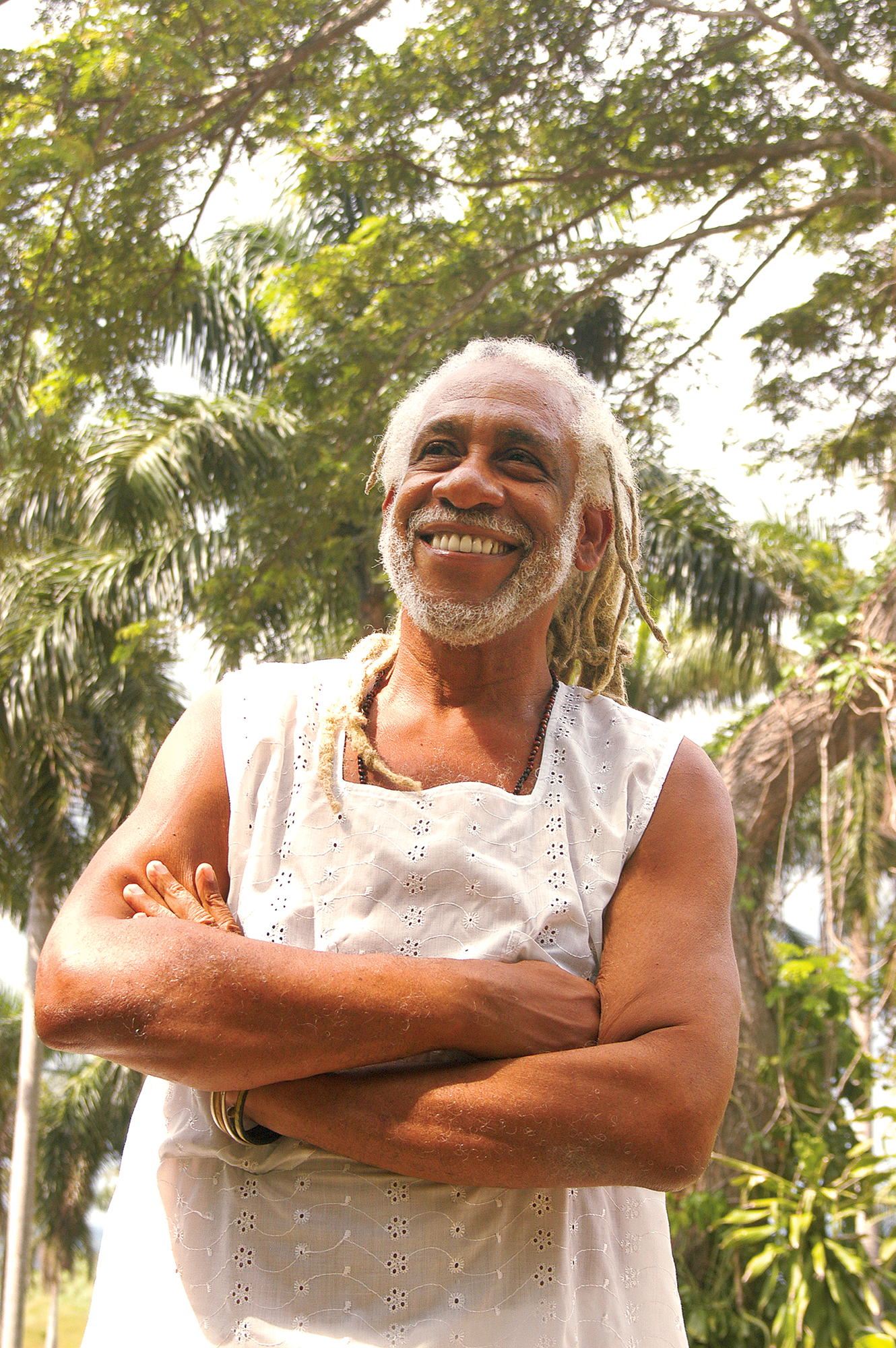 The renowned Afro-Cuban visual artist is displaying an assortment of specially commissioned wooden sculptures throughout the festival (free). He'll also participate in an intriguing live performance on May 14 that involves music, dance, and body paint ($25).
May 14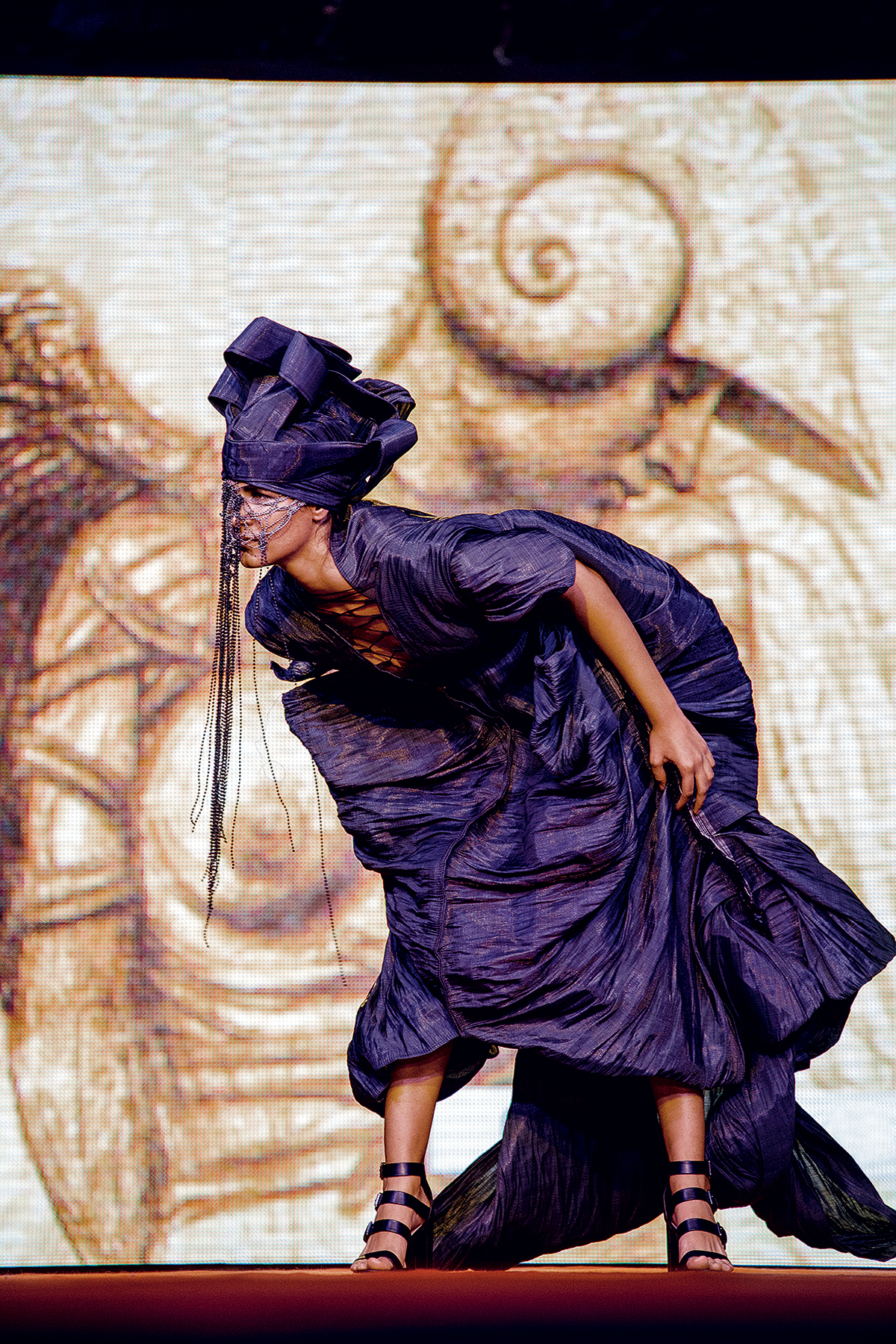 As costume designer for Havana's Teatro El Público, Ledón has to get especially creative because many fabrics are hard to come by on the island. Instead, she uses materials like soda-can tops and rubber car mats. Her work will be on display in the atrium and as part of a fashion show. Free.
May 15
Born in Cuba, Yaite Ramos now lives in Paris and makes music under the name La Dame Blanche. It's a sound as bold as her cigar-chomping persona, mixing Spanish-language rapping with nu cumbia, reggae, and hip-hop sounds. Free.
May 19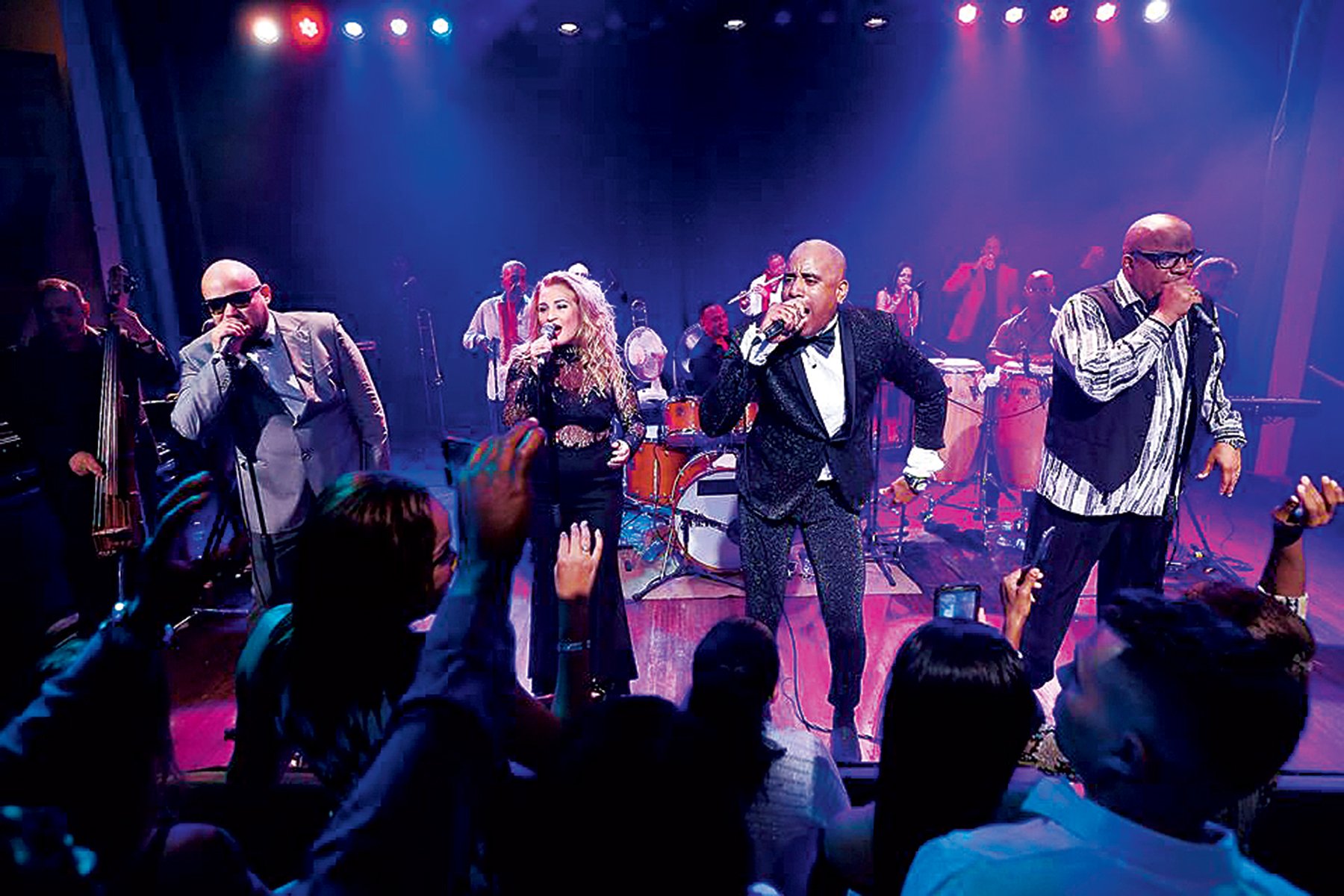 Still going despite the 2014 death of founder Juan Formell, this revered band has been fusing rock and Cuban sounds since the late '60s. Even if you're not a superfan—or "Vanvanero"—you'll want to sing along: "Somos Cubanos, Español y Africanos." $15 to $69.
May 29–June 3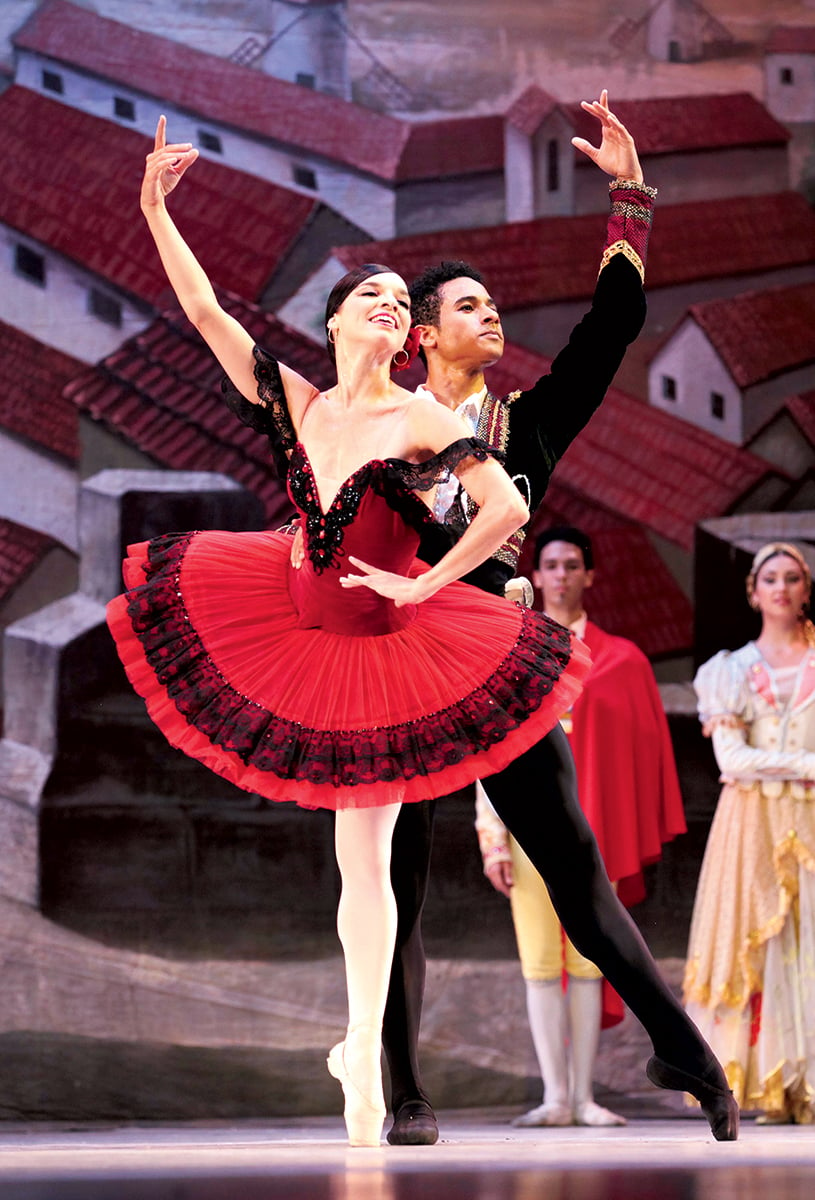 In 1978, Cuba's national ballet company made its American debut at the Kennedy Center. Now it's finally back for a return engagement—along with the group's 97-year-old cofounder, Alicia Alonso, who is the artistic director and choreographer of these performances. $29 to $129.
7. "World on the Horizon: Swahili Arts Across the Indian Ocean"
National Museum of African Art, May 9–September 3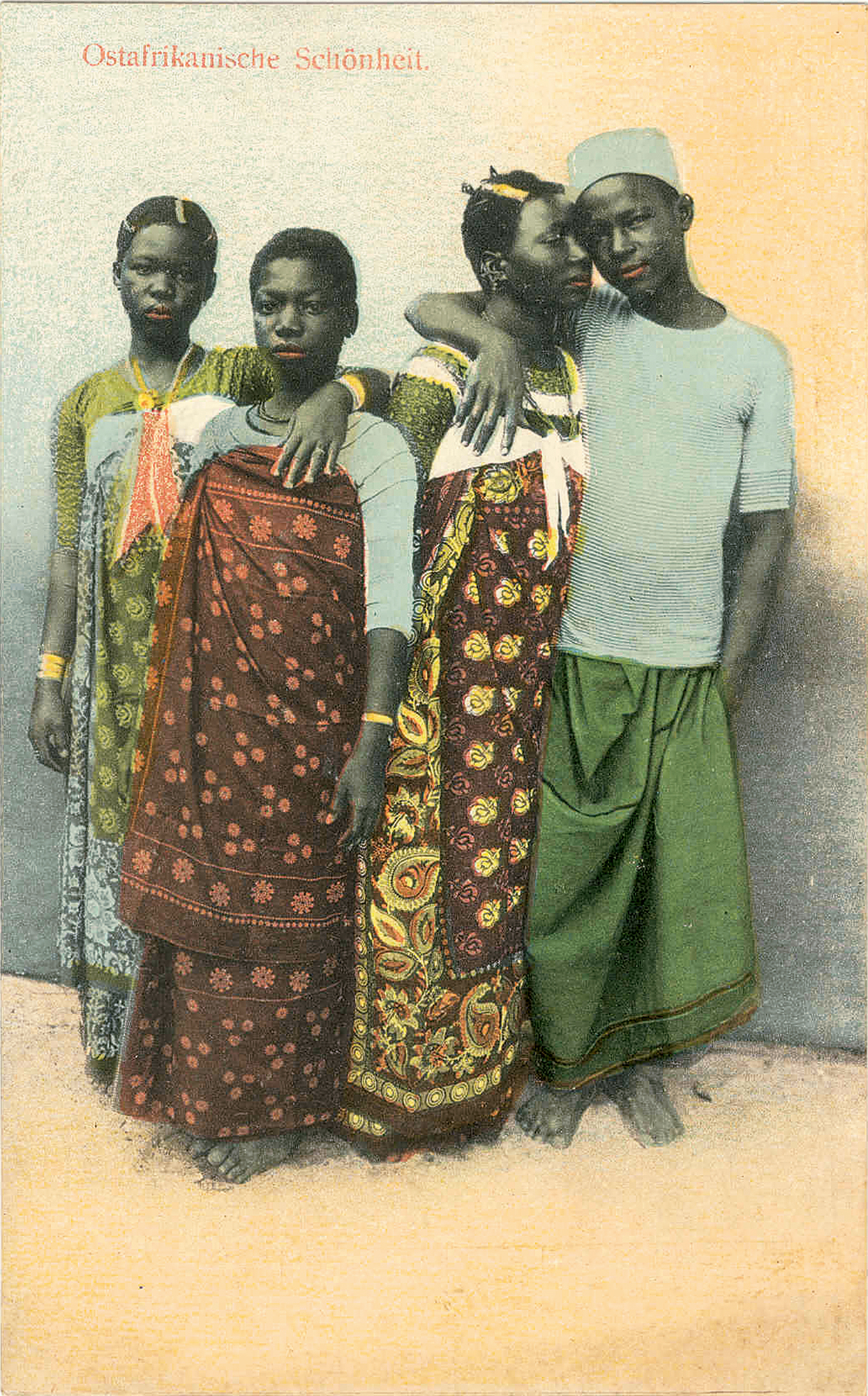 If you've ever seen a gorgeously carved Swahili door, you understand why the wooden wonders are so renowned. If not, you'll find several at this exhibit of more than 160 artifacts from the Swahili Coast of East Africa, which has a rich history as a center of global trade among Asia, Africa, and Europe. Also on display: illuminated Korans, elaborate maps, and much more. Free.
8. Sing, Unburied, Sing by Jesmyn Ward
Sidwell Friends Meeting House, May 9
A MacArthur "genius" with two National Book Awards, Ward writes riveting stories about rural black Southerners—the kind of Americans whose stories are too often untold. At this appearance, Ward will discusses her latest book, Sing, Unburied, Sing, a ghost story about a drug-addicted woman who takes her children on a road trip to pick up her husband when he's released from prison. $20.
9. Stories I Only Tell My Friends: Live!
Strathmore, May 11
Rob Lowe has played a White House communications director on The West Wing and a small-town bureaucrat on Parks and Recreation. But when he hits the stage at Strathmore ($38 to $88), he'll be portraying a different kind of personality: himself. We talked to the actor about his one-man show and why he's drawn to projects that revolve around politics.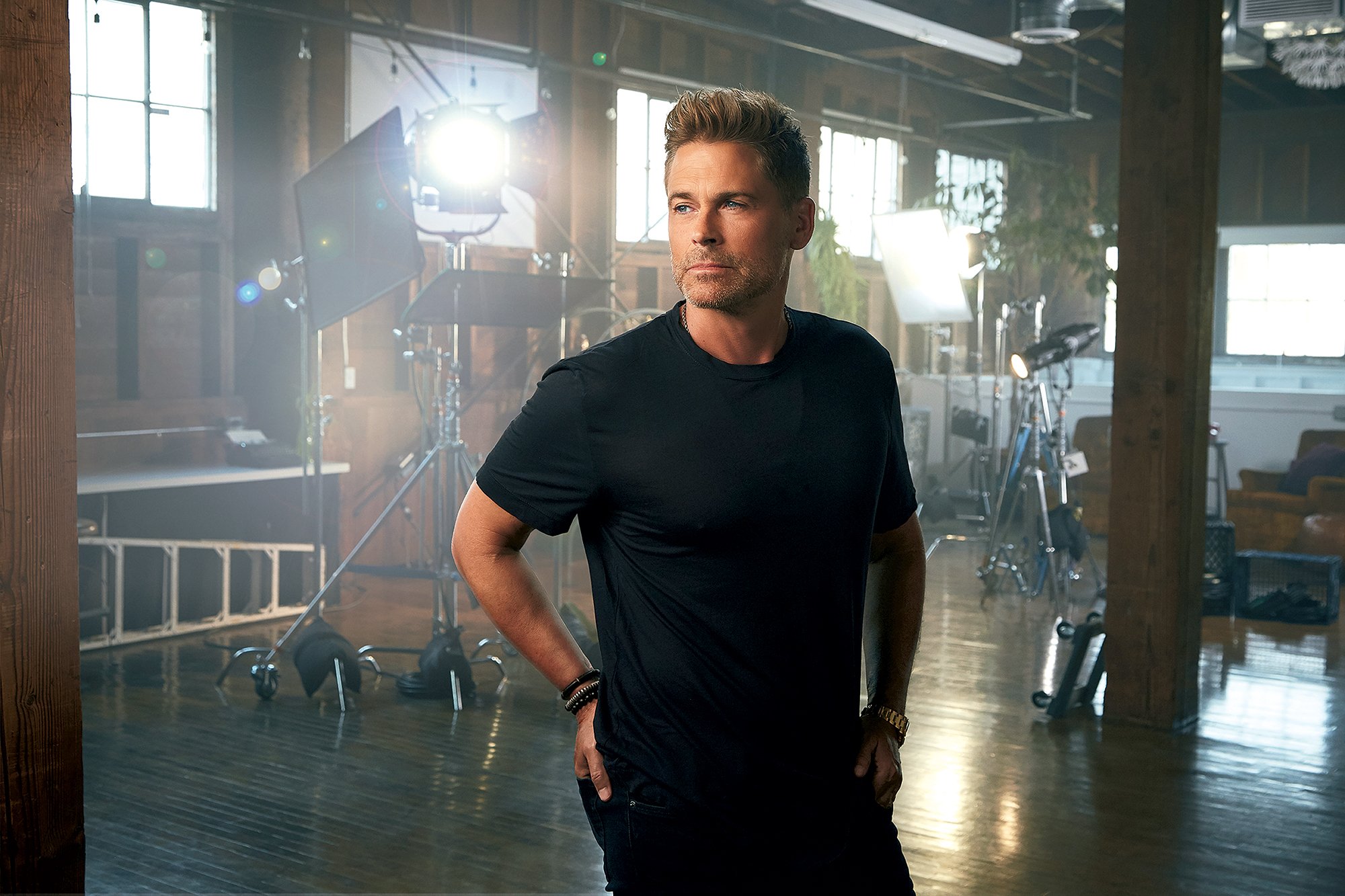 Why do a stage production based on your two autobiographies?
When I thought about writing a third book, I decided: Why not go [on tour] and tell the stories? I'm 40-plus years into doing this. It becomes increasingly hard to find ways to scare yourself and challenge yourself. This has been a great way to revitalize that part of me.
You've starred in a lot of shows and films set in DC, the first of which was the 1985 movie St. Elmo's Fire, set at Georgetown University. What do you remember about making it?
Georgetown wouldn't let us shoot there be-cause they were worried about sullying the reputation. Graciously, the good people at the University of Maryland let us shoot all the sequences there. But I do remember my days on [Georgetown's streets], walking up and down with that cast and going into the bars watching the Redskins when they were good.
A lot of your projects involve politics, whether it's Thank You for Smoking, Killing Kennedy, or even Parks and Rec. How come?
It's where my interest lies. I love current events, even though I hate that term. I spend every waking moment scanning every news outlet on both sides of the spectrum. So I'm inclined to be drawn to those characters. And in that world, there's a premium on talking, messaging, communicating, storytelling. One of the things I love is dialogue. I love verbal, intelligent characters.
10. Waitress
National Theatre, May 15–June 3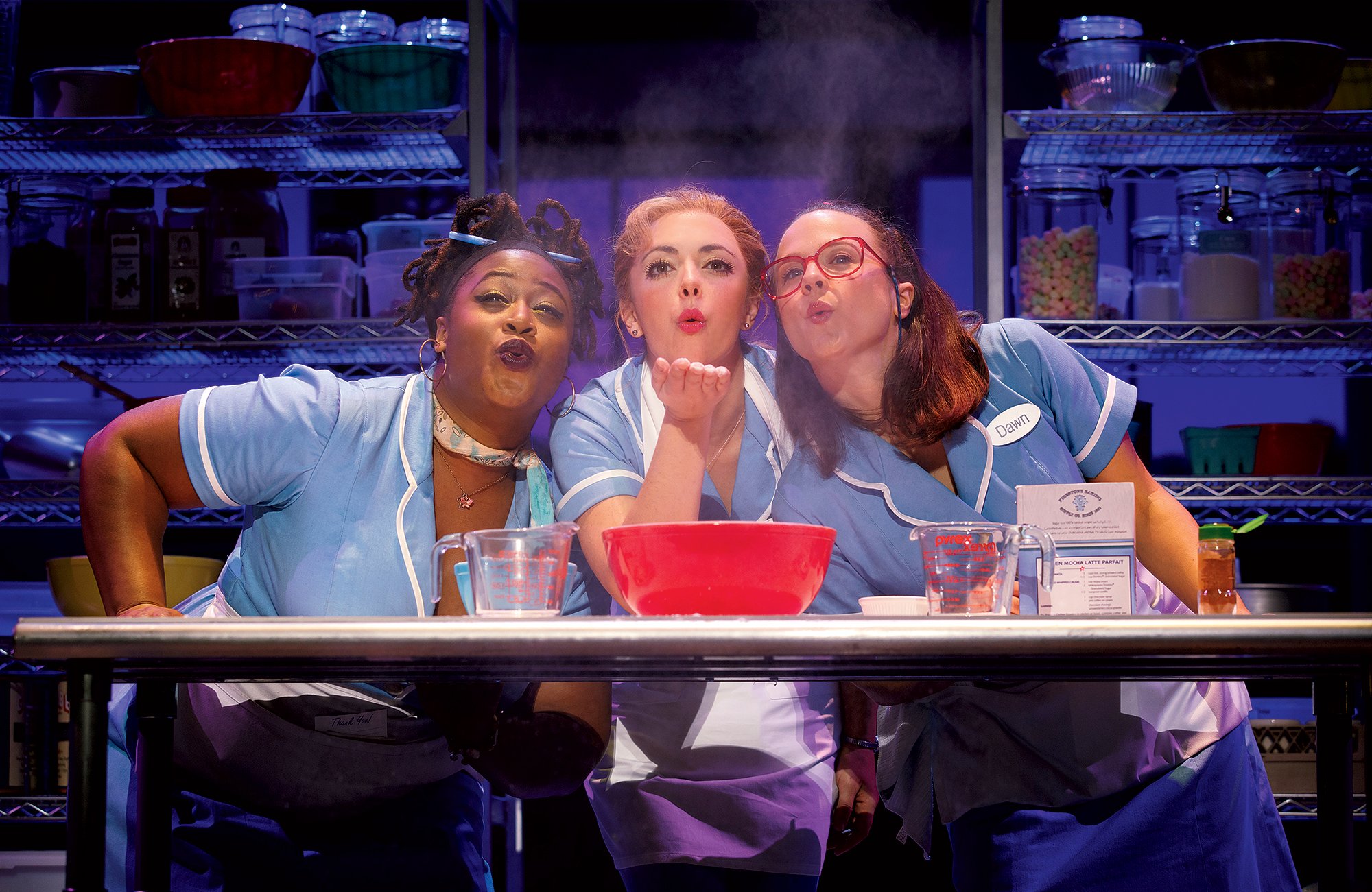 This hit Broadway musical has a tragic backstory: It's based on a film directed by Adrienne Shelly not long before she was murdered in 2006. The charming tale of a pie-making waitress who dreams of escaping her small town and strained marriage, Waitress benefits on-stage from inspiring original music by Grammy-nominated pop singer Sara Bareilles. $48 to $108.
11. "Outbreak: Epidemics in a connected World"
National Museum of Natural History, May 18–May 1, 2021
Our condolences to germophobes who accidentally wander into this look at deadly pathogens such as Ebola, Zika, and HIV. You will definitely be freaked out as you walk through a reconstruction of an Ebola field hospital in West Africa and learn about how killer illnesses originate in animals and then spread to humans around the globe. The exhibit ends with a huge map tracking worldwide reports of various diseases. Sleep well. Free.
12. Brandi Carlile
The Anthem, May 19–20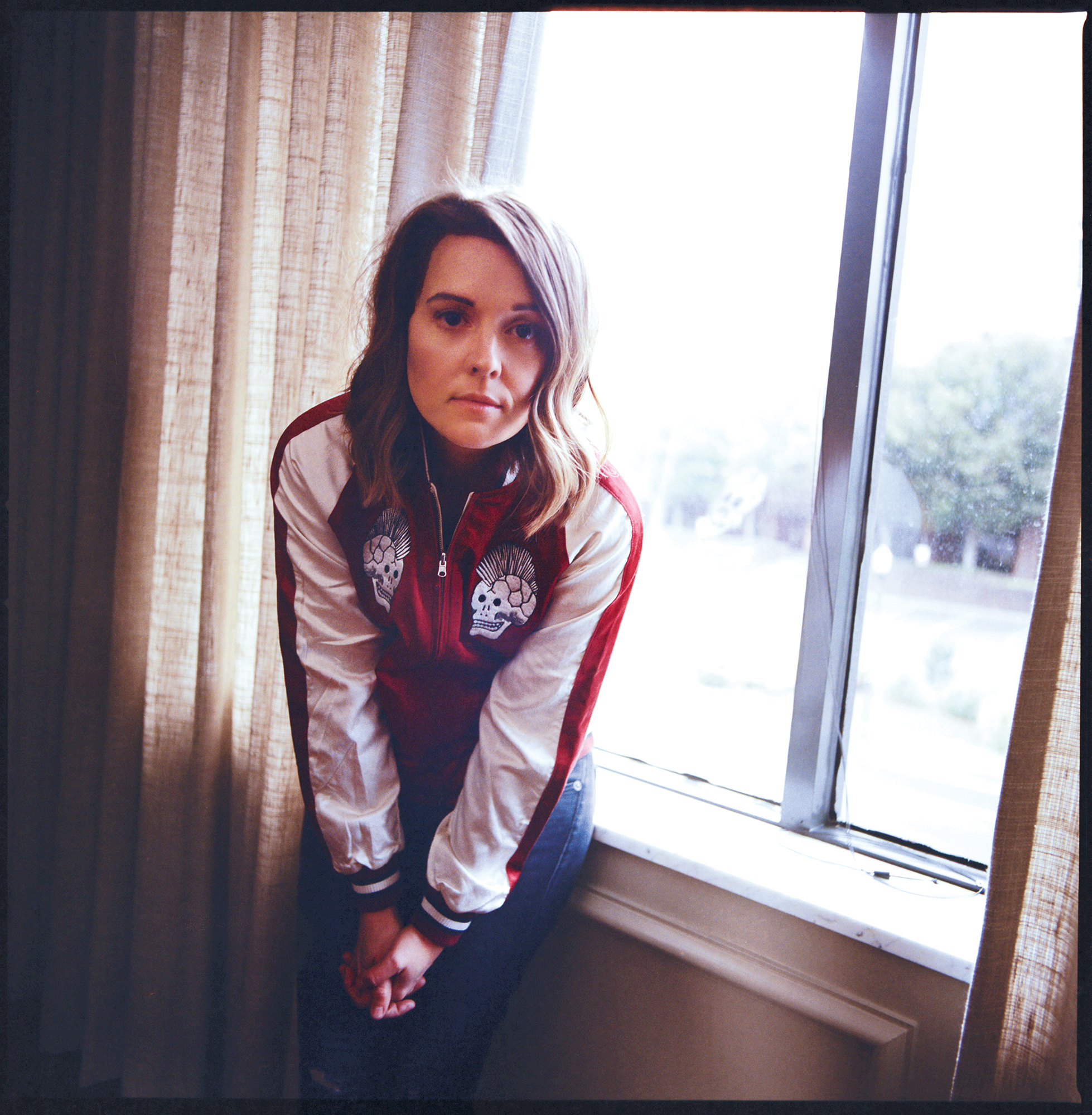 We could write a bunch of words about all the reasons you should go see singer/songwriter Brandi Carlile on this tour for her latest album, By the Way, I Forgive You: her stunning voice, her moving material, and so forth. But really, just find a clip of her recent Late Show With Stephen Colbert performance, in which she delivers an absolutely killer version of the soaring new tune "The Joke." Watched it? Great, we'll see you there. $38 to $78.
13. The Scottsboro Boys
Signature Theatre, May 22–July 1
This 2010 Kander and Ebb musical tells the story of nine black teens falsely accused of raping two white women in Jim Crow Alabama—a tough subject that might account for its lack of success on Broadway. But the show nonetheless scored 12 Tony nominations, and it has since found its audience in regional productions. Come see why when the entertaining and challenging history lesson is staged in Washington for the first time. $40 to $110.
14. Live From Here With Chris Thile
Wolf Trap, May 26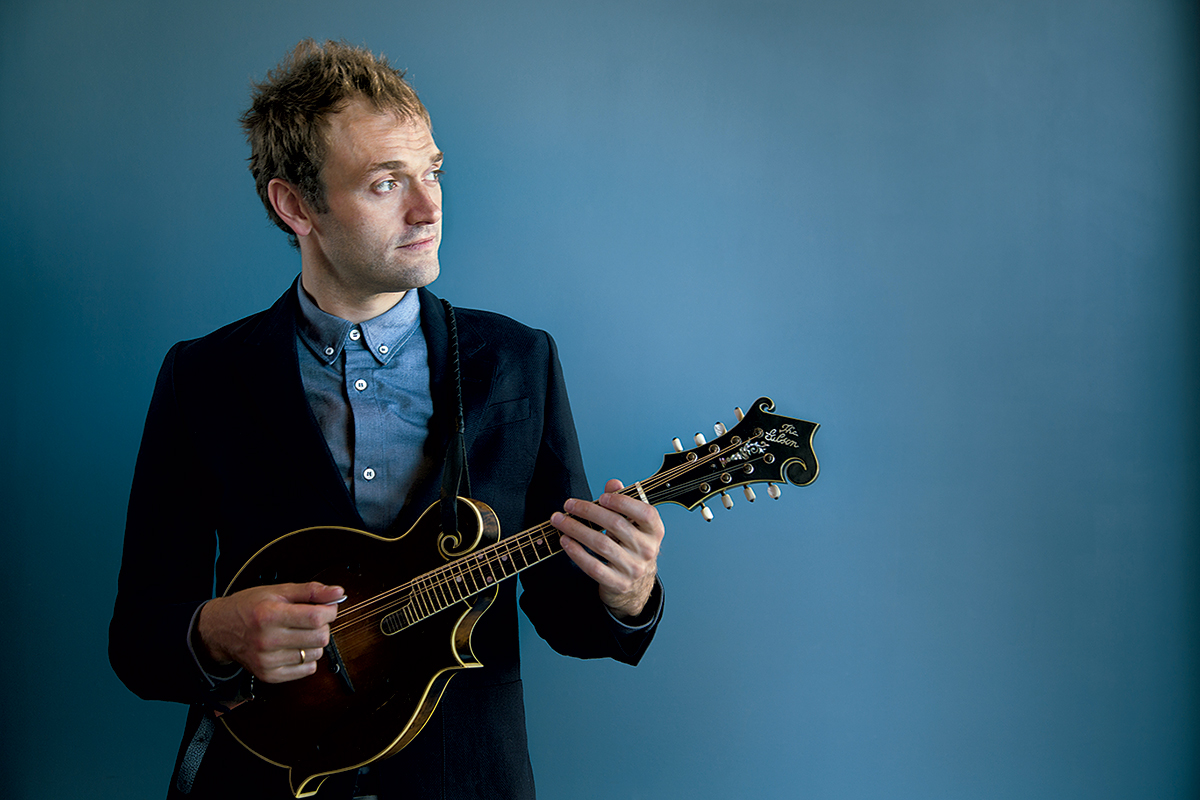 Thile is best known as a mandolin virtuoso, bringing his magic touch to everything from bluegrass to Bach (with Yo-Yo Ma, no less). These days, he spends much of his time hosting Live From Here, the public-radio musical revue that used to be A Prairie Home Companion. Come watch in person as he steers a full live broadcast. Guests include comedian Sheng Wang and singer Sarah Jarosz. $30 to $65.
15. Jack White
The Anthem, May 29–30
White recently described his new album, Boarding House Reach, as "good gardening music or roofing music, or, you know, back-alley stabbing music." It's certainly good seeing-him-in-concert music: Featuring a big, funky band with touches of gospel, hip-hop, and jazz, his third solo album should provide the foundation for some wall-rattling shows. $65 to $85.
This article appeared in the May 2018 issue of Washingtonian.