Annie Callaway was sitting in JFK airport kicking herself for waiting so long to purchase her return flight ticket home after Christmas break. She'd been in New Hampshire visiting family over the holidays but had booked her return flight from Boston to DC last-minute… which meant she was stuck overpaying for a flight with a three-hour layover in JFK. On top of that, the weather was horrible. Suddenly, the gate attendant came over the intercom and announced that the flight was delayed an additional hour, prompted groans from the holiday-weary travelers at the crowded gate. Annie caught a glimpse of a tall, handsome guy looking bored across the terminal. "Man," she thought, "how come I never get seated next to cute guys like that on my flight?"
Follow Bride & Groom on Instagram | Like Bride & Groom on Facebook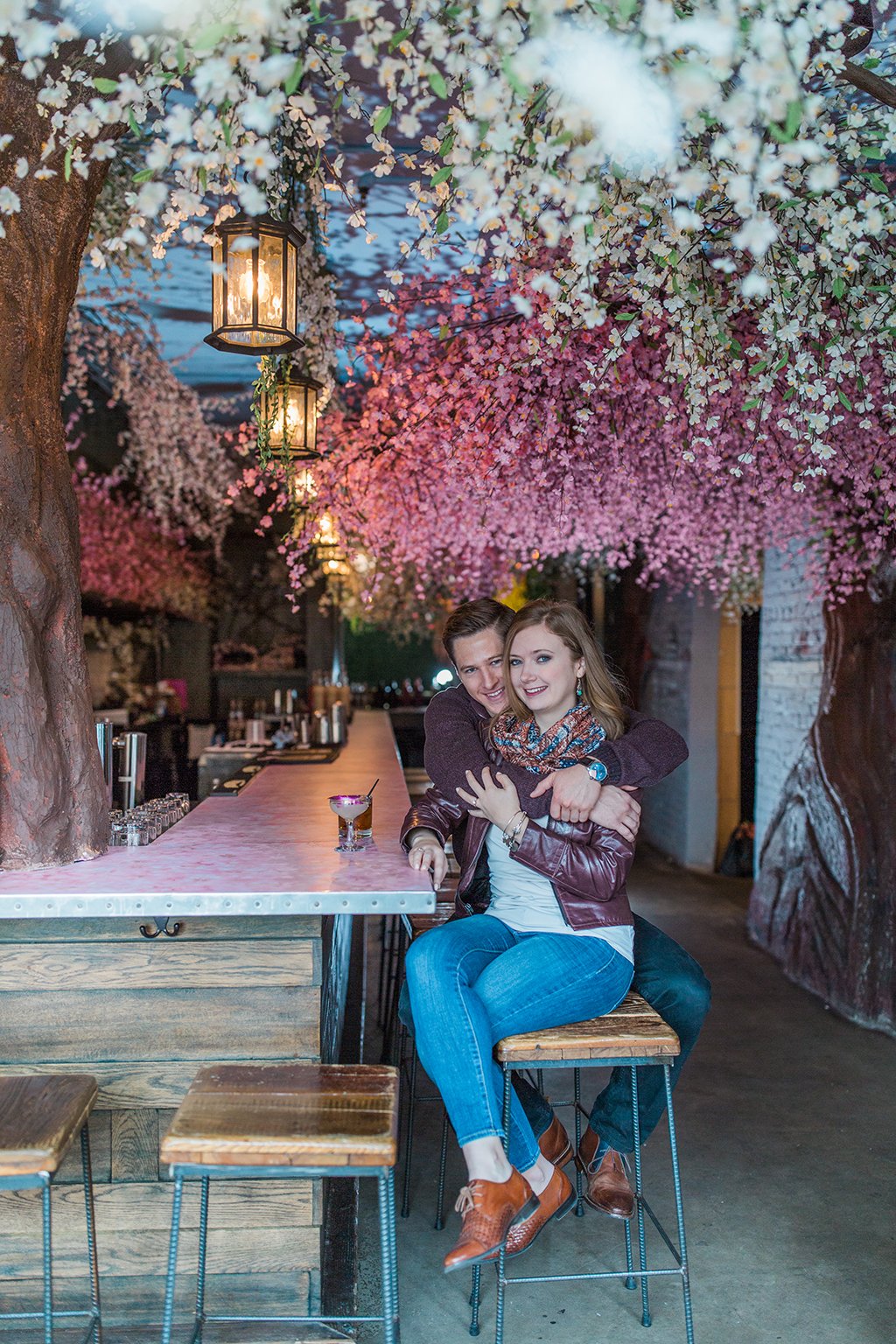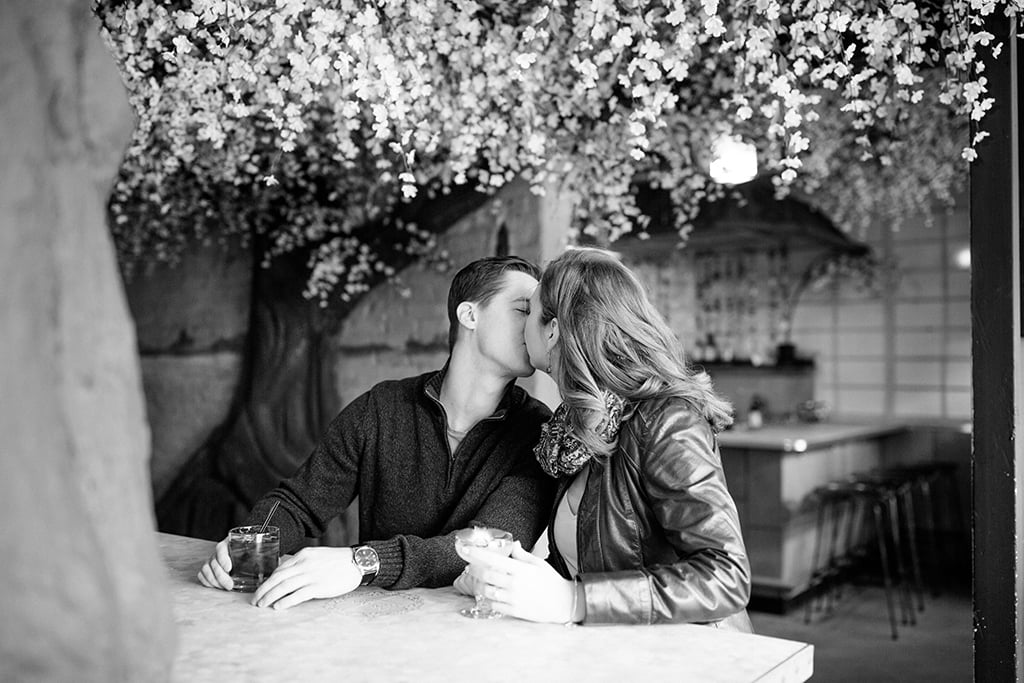 She got up to check the departure board once again. "Are you going back to DC?" came a voice from over her shoulder. To her surprise, it was the handsome gentleman she had noticed earlier, Elliott Signorelli. They began engaging in a very typical DC conversation about their respective lines of work—it turned out they both were in similar fields, though approached the work from totally different perspectives. Annie worked for an NGO, an organization called The Enough Project, where she collaborated with corporate clients to help them ensure  ethical supply chains when sourcing minerals from countries like the Democratic Republic of Congo. Elliott also worked on international development projects, but as a government contractor for Camris International.
"Even though our subject matter wasn't exactly the same, our international orientation and work with human rights and development, trying to contribute something positive to the world through our positions, was definitely something we connected over."
The pair ended the conversation with a final DC gesture: the exchange of business cards. A week later, Annie emailed Elliott to arrange for a first date, in which they went to Indique in Cleveland Park, followed by Nanny O'Briens for beer and conversation. "She ordered an IPA," recalls Elliott, "and I knew what it was." Within two years, the couple would move into their first apartment just up the street from Nanny's, which became their neighborhood haunt.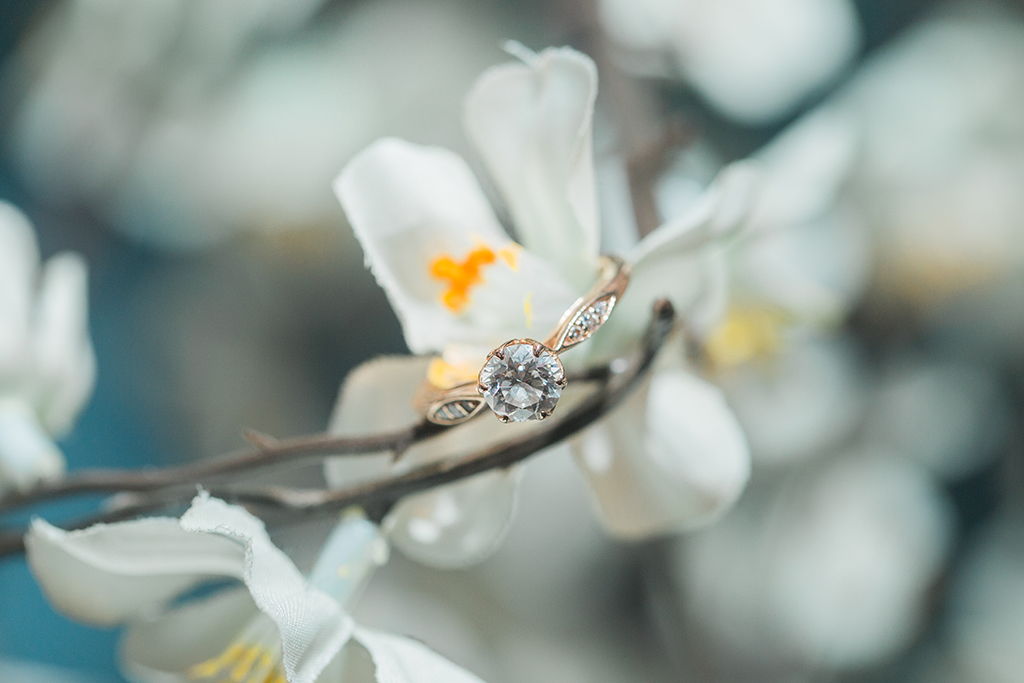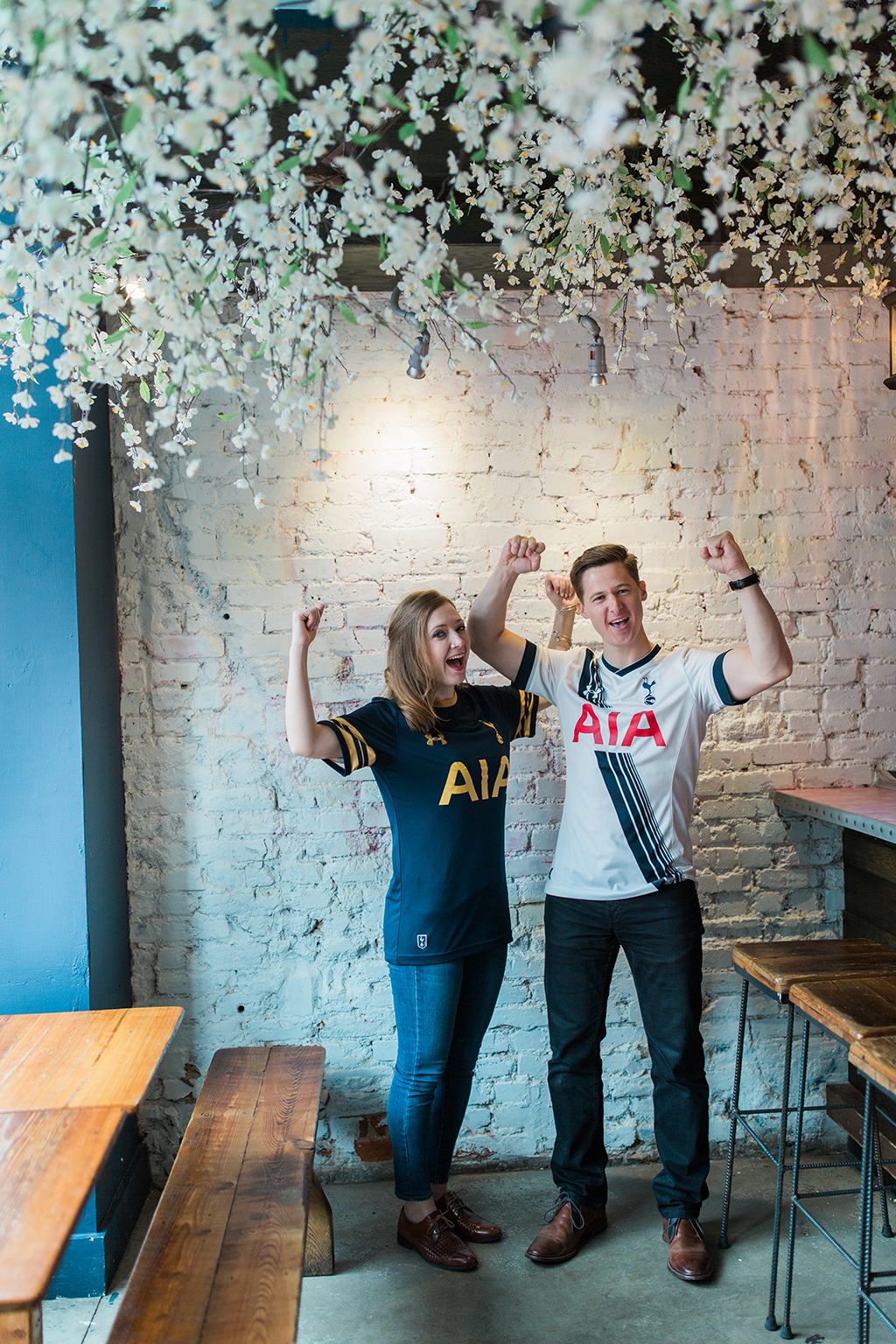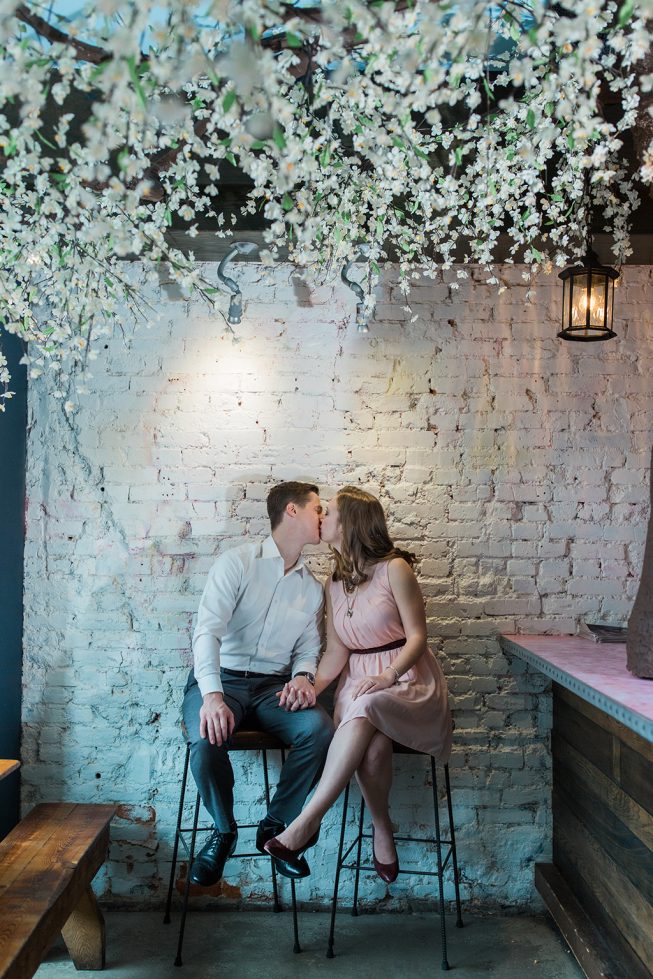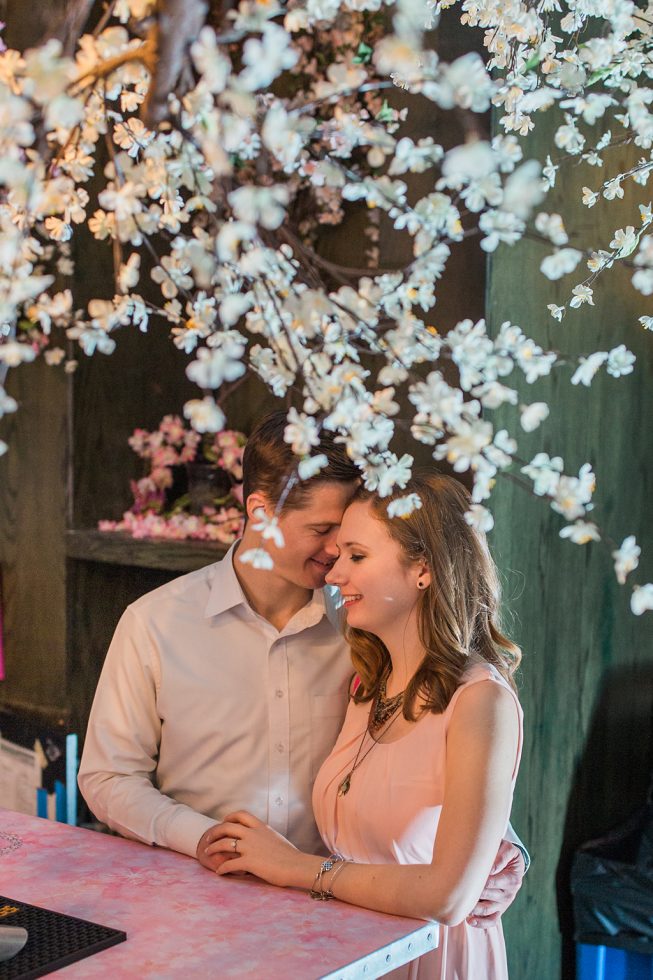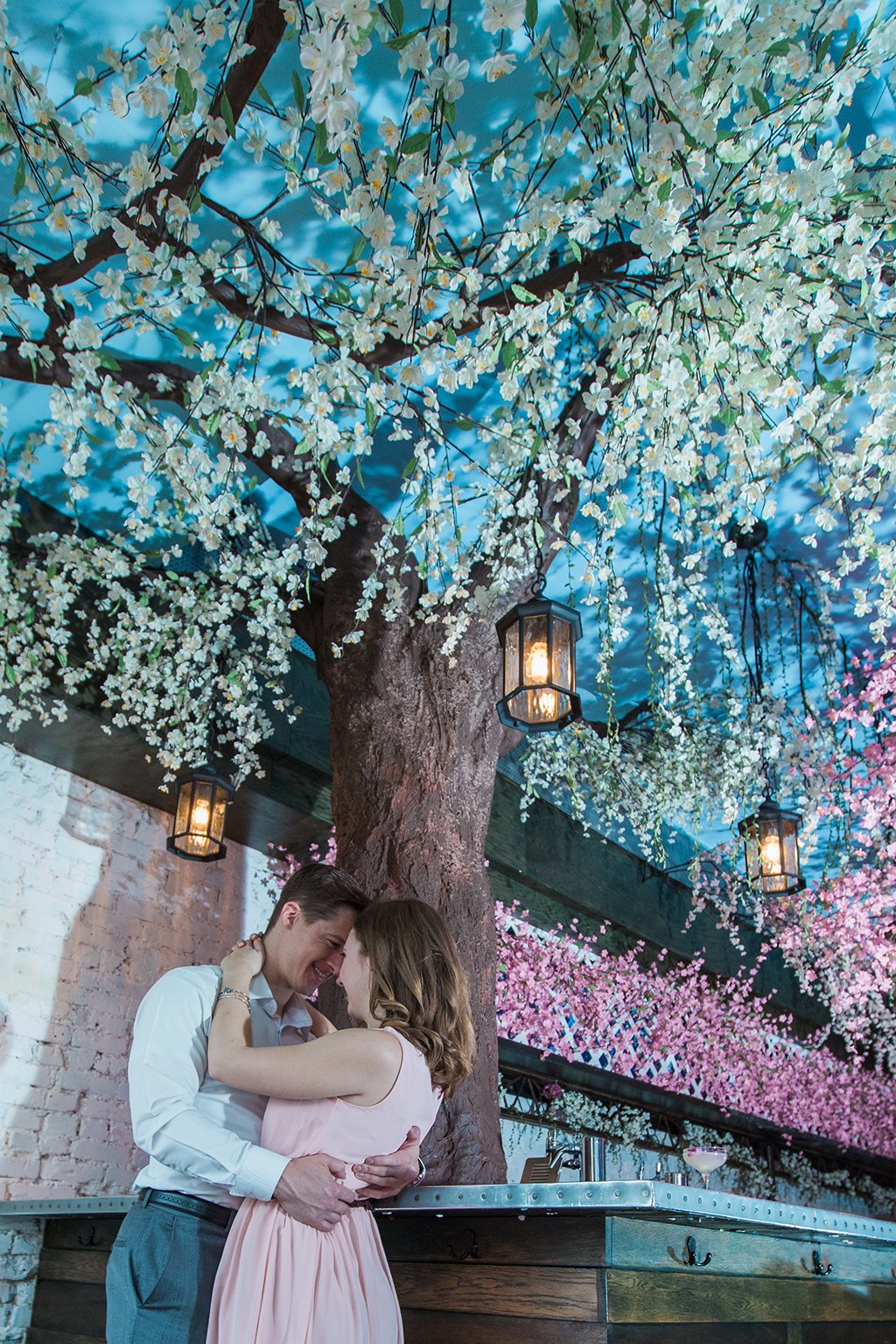 When the couple got engaged last April, they didn't even consider doing an engagement photoshoot—it just wasn't something they felt interested in. However, when they finally got around to booking their photographer, part of the package included a session. They realized it might be a good idea to practice having their photo taken for hours on end before the wedding so that they felt a little more natural in front of the camera. Without too much thought, they agreed a shoot at the Tidal Basin during cherry blossom season would do the trick.
"I just feel like that is what every Washingtonian thinks: it's the DC go-to. I'd had several friends who've done it there," says Annie, "and the photos are always beautiful."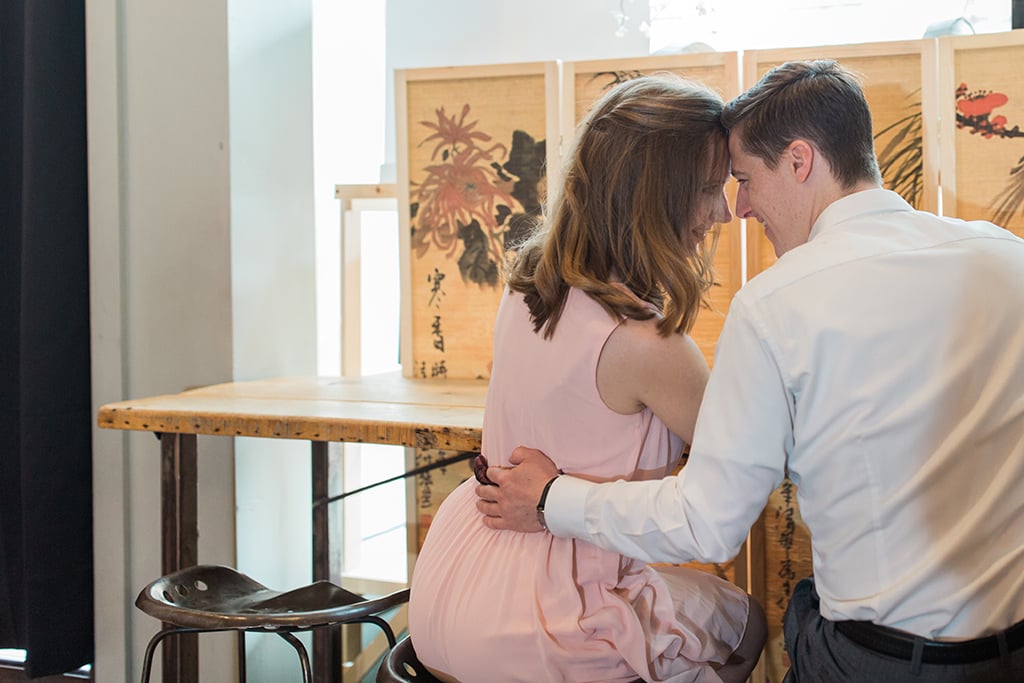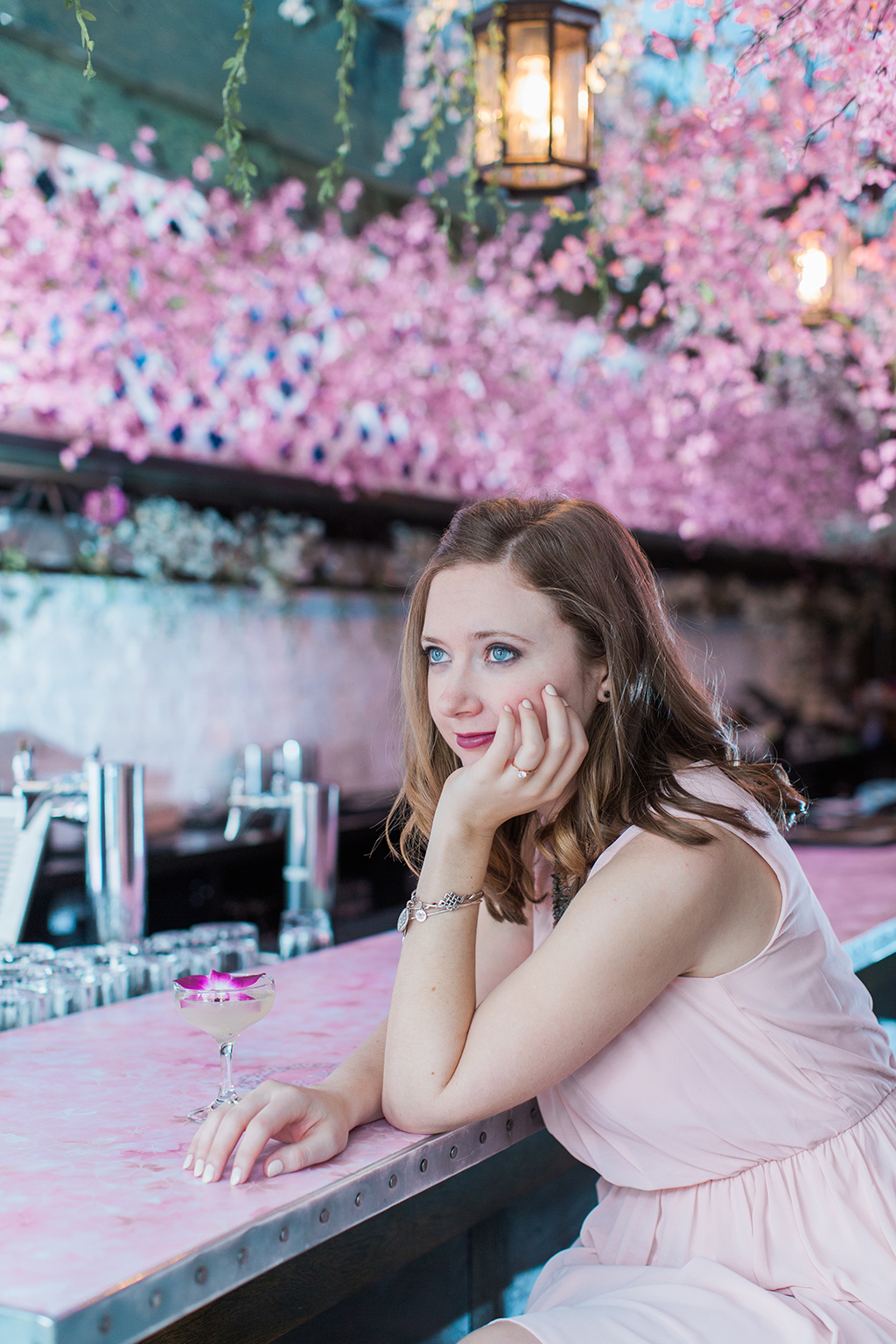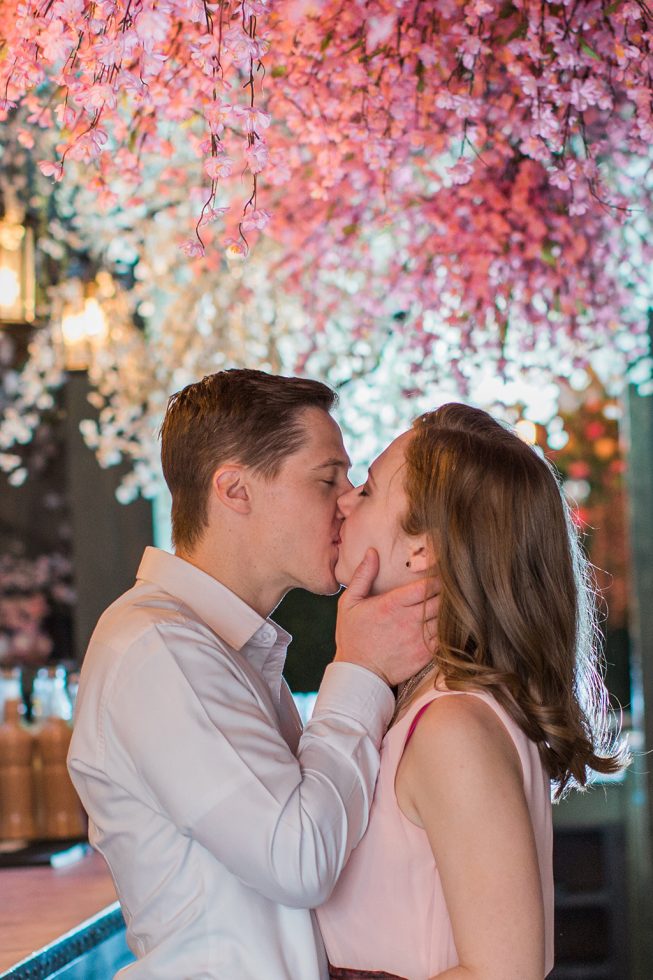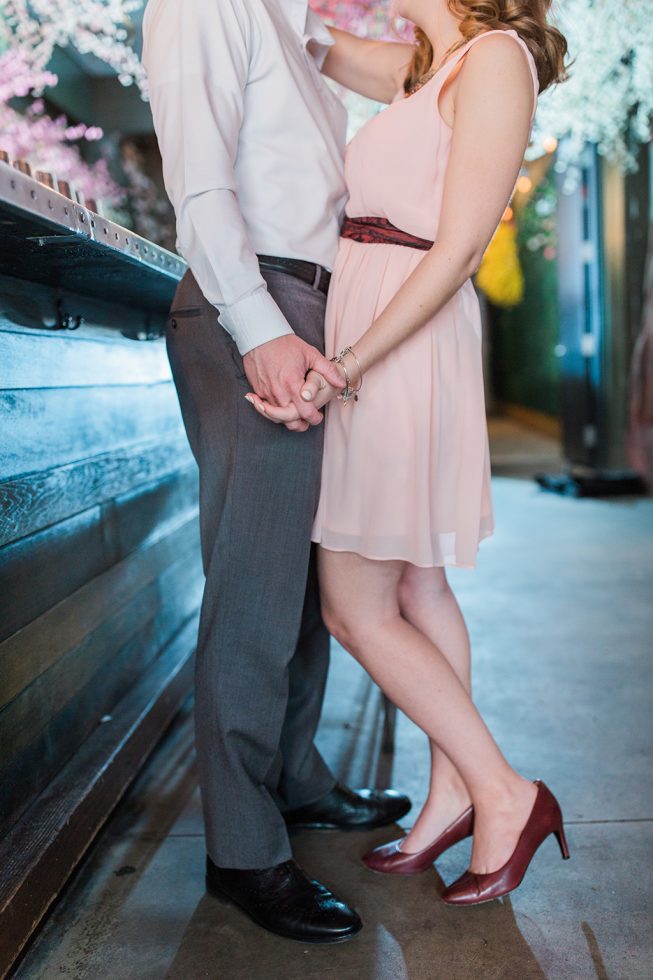 The weather, however, was not in their favor. They had planned their shoot for a day late in March, which turned out to be the day of a pretty substantial snowfall. Scrambling to come up with a backup plan, they discussed possibly doing something Great Gatsby-style at a cocktail bar—that was when Annie remembered that there was a cherry blossom-themed pop-up bar on 7th street.
"The cherry blossom pop-up bar was, first of all, something we'd really wanted to go to anyways, we'd even tried to go last year, but the line was too long," recalls Annie, "I looked at pictures and was like, 'wow, this is beautiful… maybe they would let us do our engagement shoot there.'"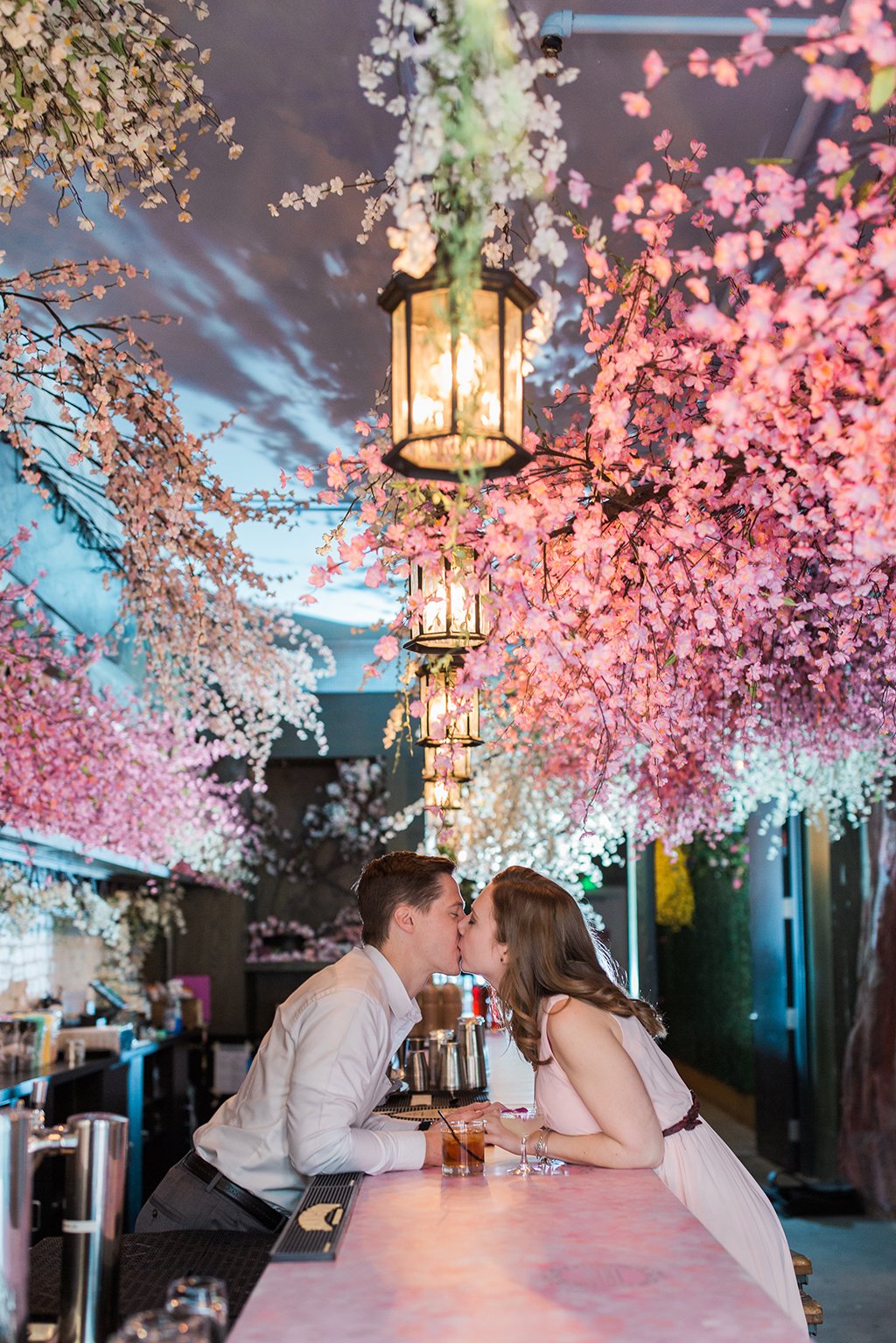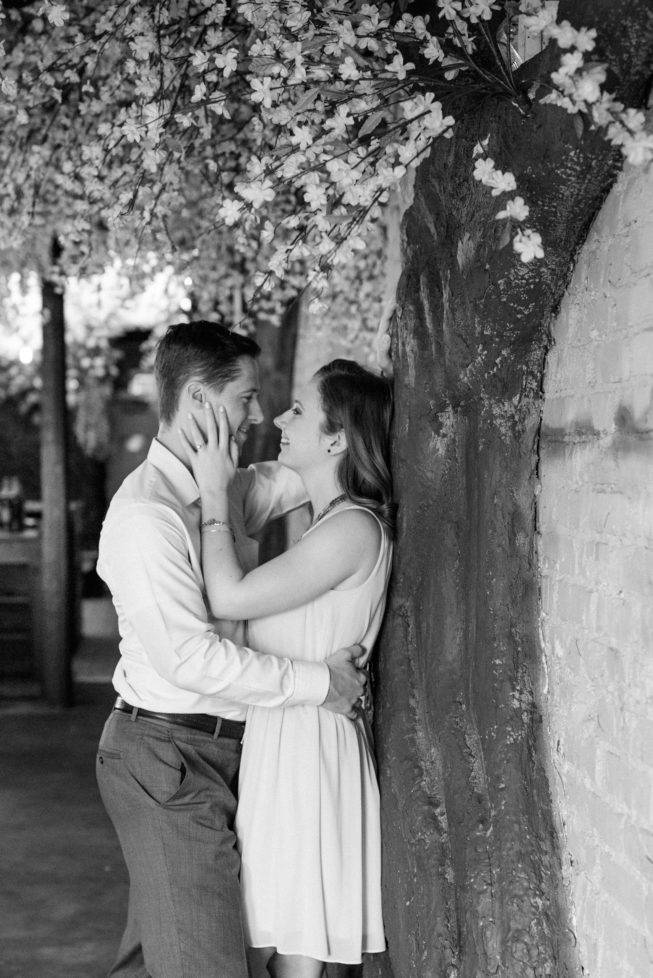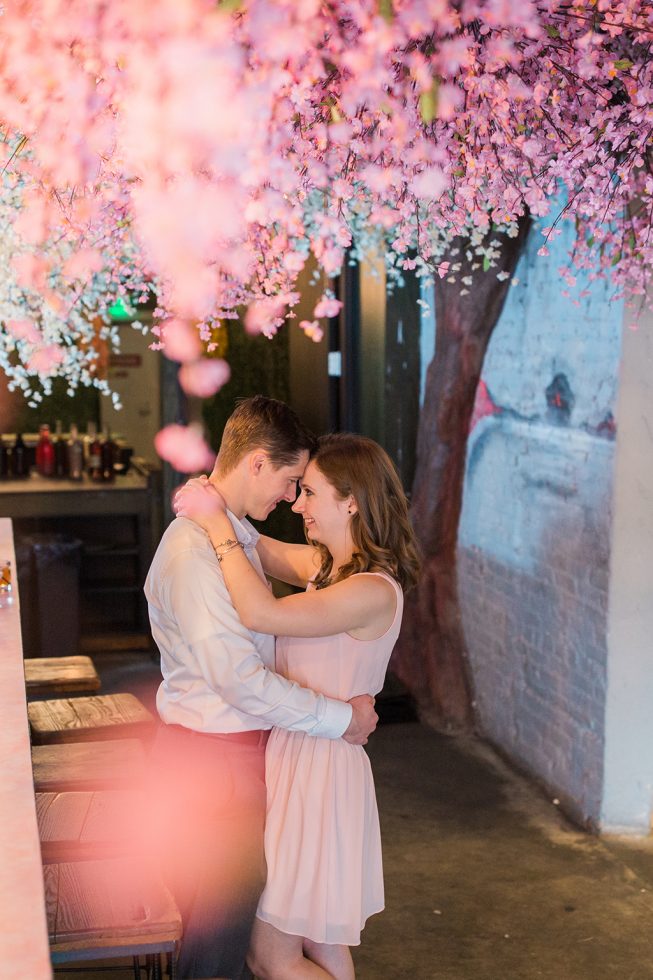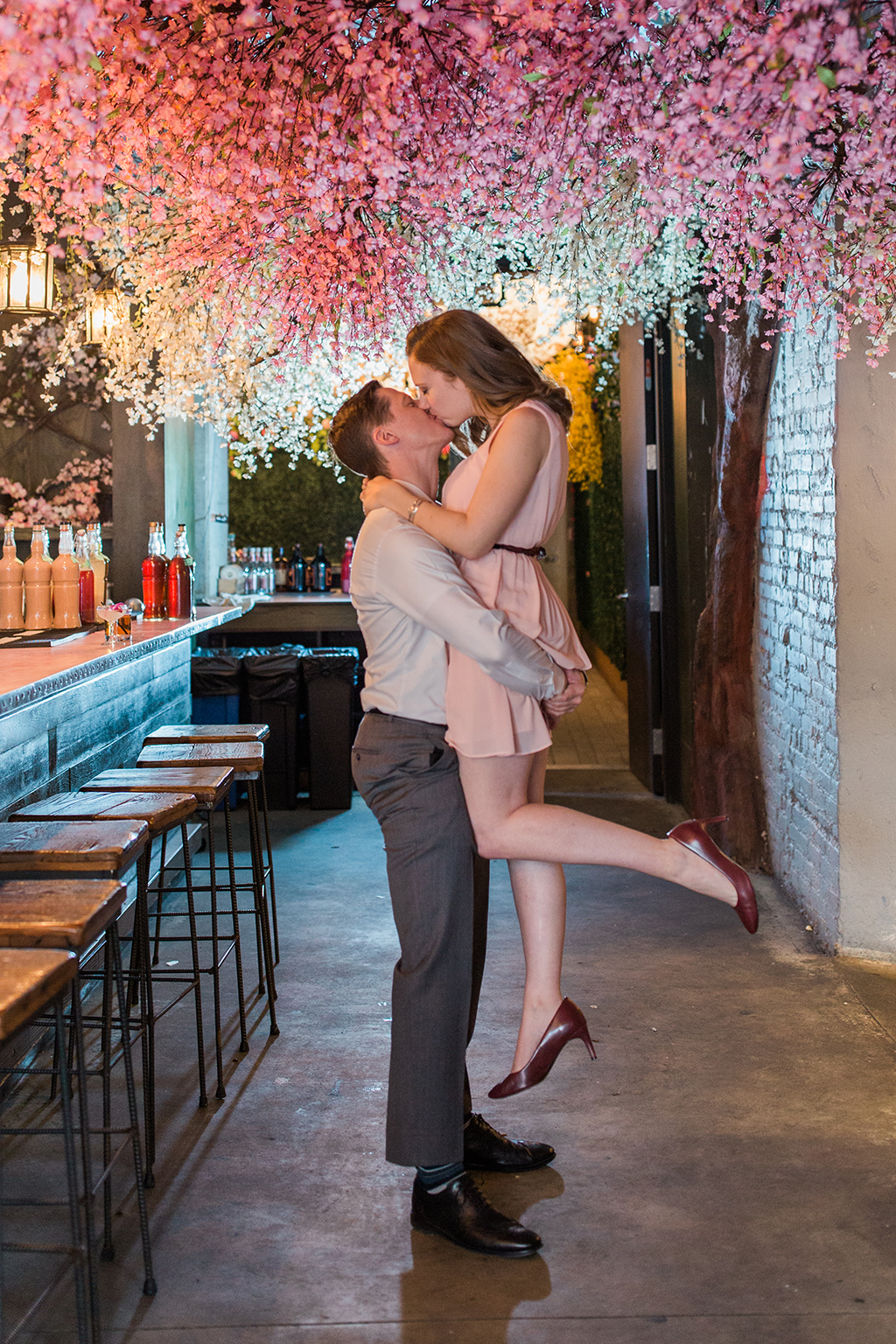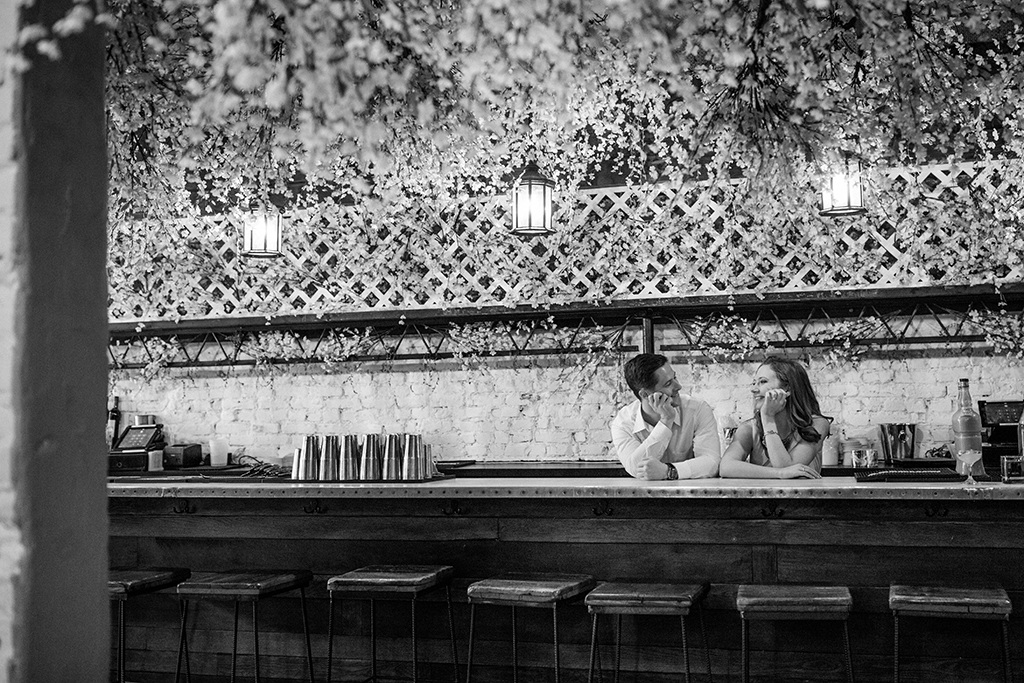 Annie and Elliot reached out to the popular bar via Facebook—and to their surprise, received a quick positive response arranging a time. They were able to come in early in the morning before the bar opened, around 10 am on a Wednesday, and sip mocktails while posing under the whimsical decor, including a bar shaded by blossoming trees, the back room filled with Monarch butterflies, and the 'Tokyo-style' underground.
"They were super accommodating," says Annie, "we really appreciated everything they were willing to do for us. They were busy setting up and they have hundreds of people come by, every day it seems, so I'm sure we were just adding to their workload, but they let us come in early. We stayed two or three hours. It was perfect."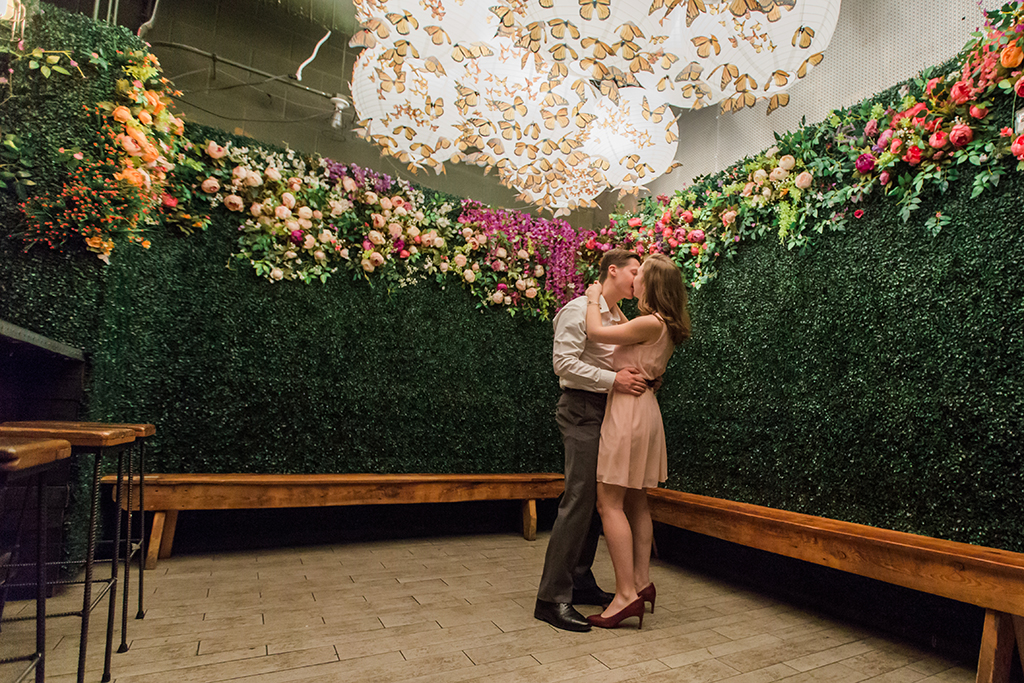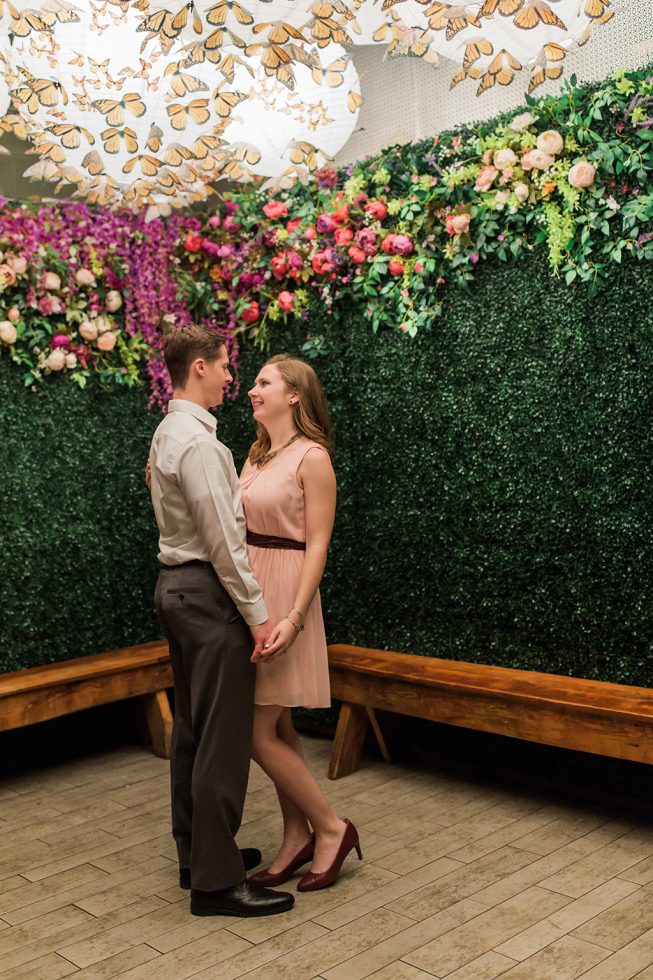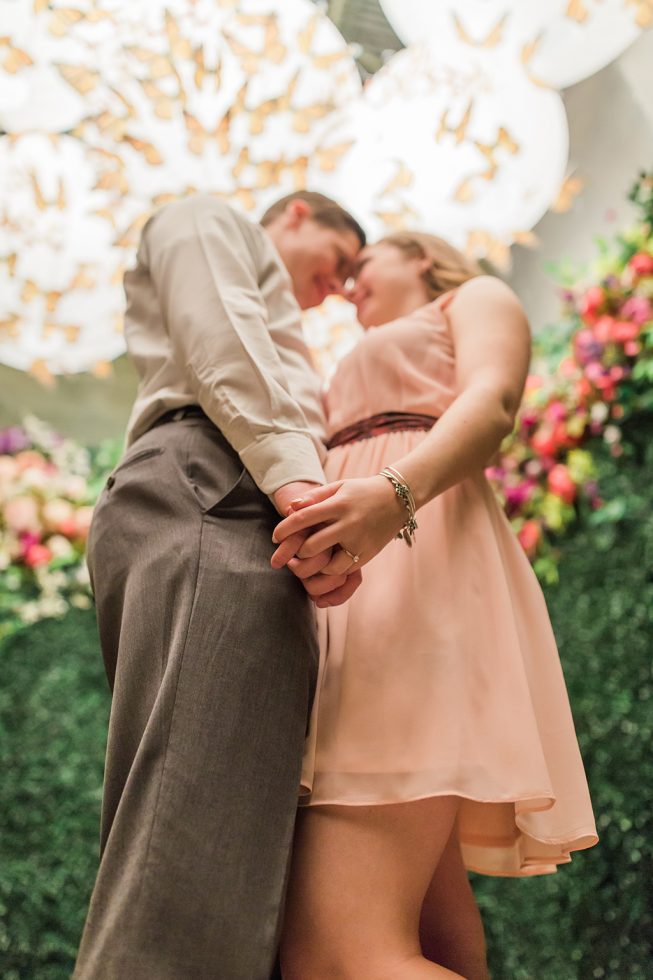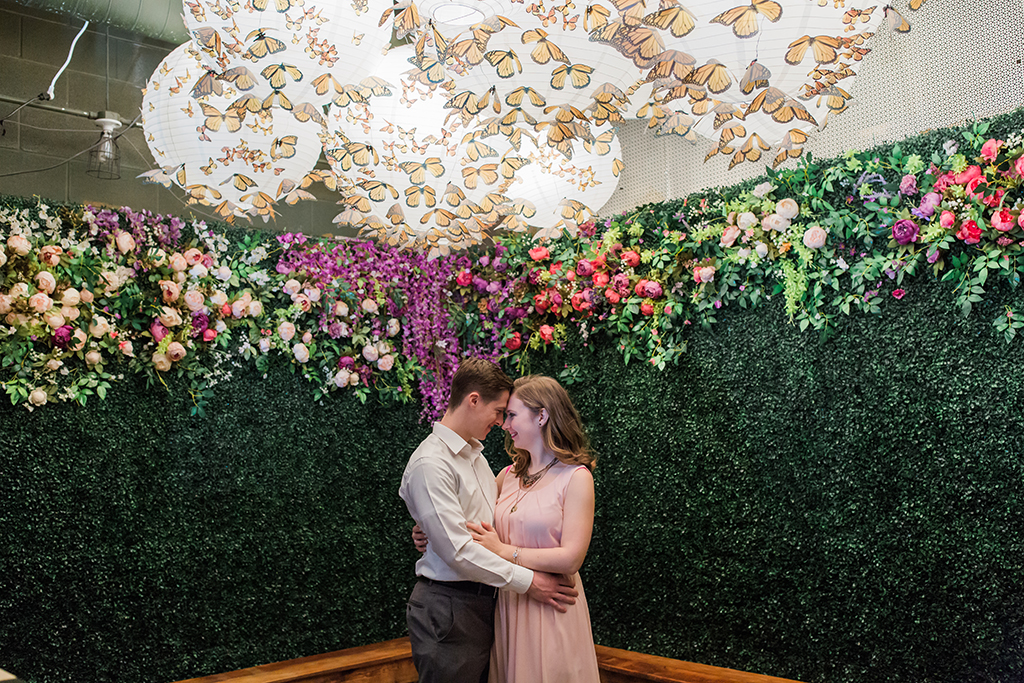 Annie and Elliott are planning on tying the knot at Shenandoah Woods in early October.