1. We Are the Clash: Reagan, Thatcher, and the Last Stand of a Band That Mattered by Mark Anderson and Ralph Heibutzki
Politics and Prose (Connecticut Avenue), July 6
Mark Anderson cofounded the local punk-activism group Positive Force and cowrote the definitive history of Washington's punk scene, Dance of Days. Now he's tackling political music from a different angle, digging into the career of the Clash, the seminal British act. With coauthor Ralph Heibutzki, Anderson focuses on an unexpected chapter of the band's story: its widely derided final years. Maybe this reading will inspire you to pull out that once-played copy of Cut the Crap for a reappraisal. Free.­
2. Harry Potter and The Prisoner of Azkaban with the NSO
Wolf Trap, July 6–7
What's better than watching Hermione punch Draco Malfoy in the face? Enjoying the impact while sitting outdoors and listening to the movie's lush soundtrack performed live by the National Symphony Orchestra under the baton of NSO Pops conductor Steven Reineke. $40 to $65.
3. Deviated Theatre
Dance Place, July 7–8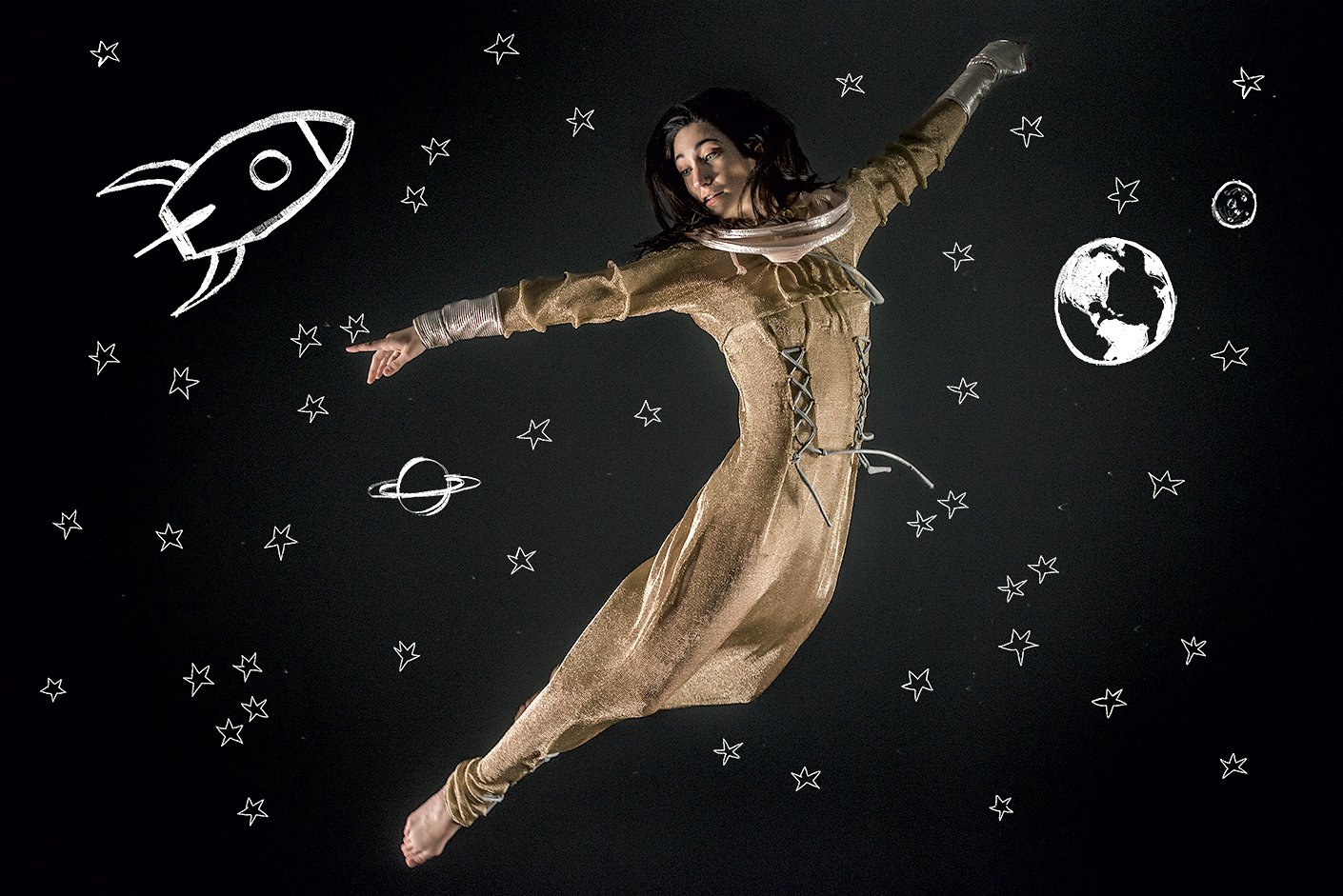 Hong Kong–born photographer Enoch Chan and Maryland choreographer Kimmie Dobbs Chan are the creative couple behind the local dance company Deviated Theatre. Their latest fantastical collaboration, Beyond—about a young girl who has astronaut aspirations—incorporates aerial dance (à la Cirque du Soleil) and outer-space vibes through custom projections. $15 to $30.
4. Capital Fringe Festival
Southwest Waterfront, July 7–29
Just how fringe is the Capital Fringe? This year, the long-running experimental-theater event—at five venues along the waterfront—offers avant-garde fare such as O Monsters, a mind-bending story about triplets living in an alternate universe. Also on tap: a trio of original plays inspired by folktales, plus something billed as a Baroque clown show. Prices vary.
5. Yes We (Still) Can: Politics in the Age of Obama, Twitter, and Trump by Dan Pfeiffer
Sixth & I, July 10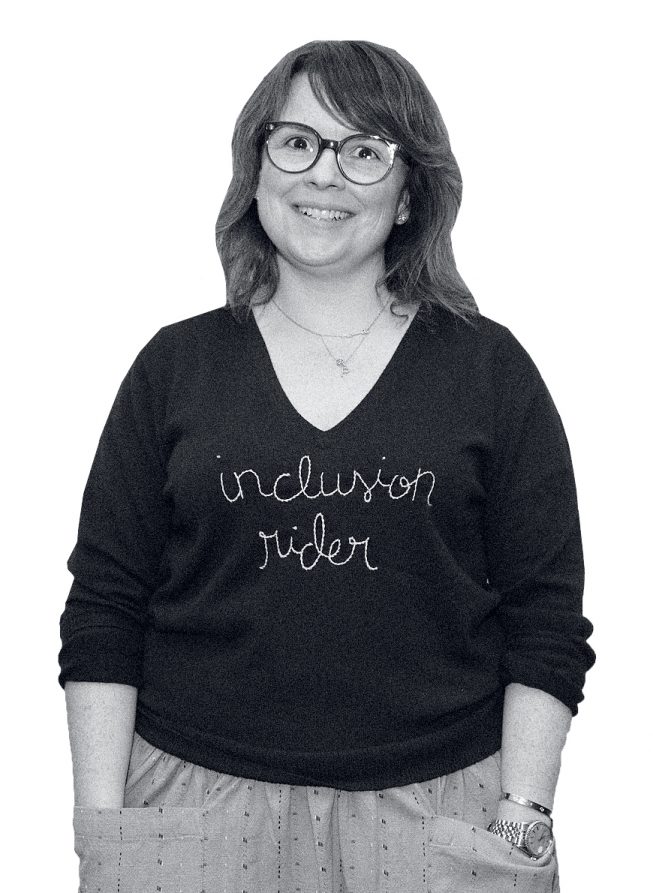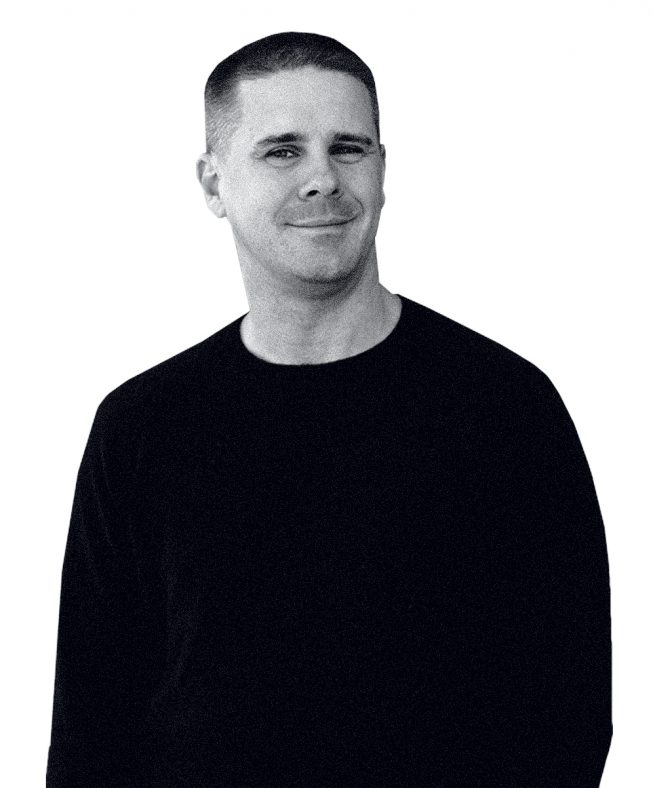 Pod Save America cohost Dan Pfeiffer, formerly President Obama's communications director, is returning to DC to promote his new book, which looks at the lead-up to the 2016 election and recommends next steps for Democrats. At the event, he'll chat with old friend—and Obama's onetime deputy chief of staff—Alyssa Mastromonaco ($15). Neither lives in Washington anymore, but both have plenty of thoughts on what's happening here.
On how DC has changed post-Obama
Pfeiffer: I always like to distinguish between the city of Washington and the town of Washington. The city has never been doing better—it feels the same as when Obama was there. If you walk down 14th Street, Logan Circle, or the U Street corridor, it feels joyous and happy and avant-garde and progressive. I make a very strong effort not to go to places where the Trump staff or lobbyists would hang out because, frankly, who needs that in their life?
On what it's like watching the Trump chaos from afar
Mastromonaco: Having worked in the White House, I never really thought I would protest the White House. Once you work there, you have great empathy for those who came before you. You know how hard it is, and you always try to give people a chance. But probably half the visits I've made to Washington [in the Trump era] were to march. It's a bummer.
Pfeiffer: If you've actually been inside the walls of the White House, know how it works, know the sorts of decisions that Presidents have to make and the timeline on which they have to make them, you know it's so much worse than you can even imagine just reading the news.
On being back in DC together
Pfeiffer: It will be a nice trip down memory lane. We laugh a lot; we try to explain the inside jokes to everyone. It's the event I'm most looking forward to on my book tour.
Mastromonaco: Yeah, I can't wait. Only Dan could get me to DC in July.
6.  How to Be Famous by Caitlin Moran
Politics and Prose at the Wharf, July 10
Often described as a British version of Tina Fey, columnist and humor writer Caitlin Moran is best known in the US for the 2014 coming-of-age novel How to Build a Girl, about a budding rock critic in the 1990s. In the new sequel—which Moran discusses at this reading—the semiautobiographical protagonist has a one-night stand with a comedian and deals with a sex tape, among other indignities. Free.
7. Hatsune Miku Expo
The Anthem, July 12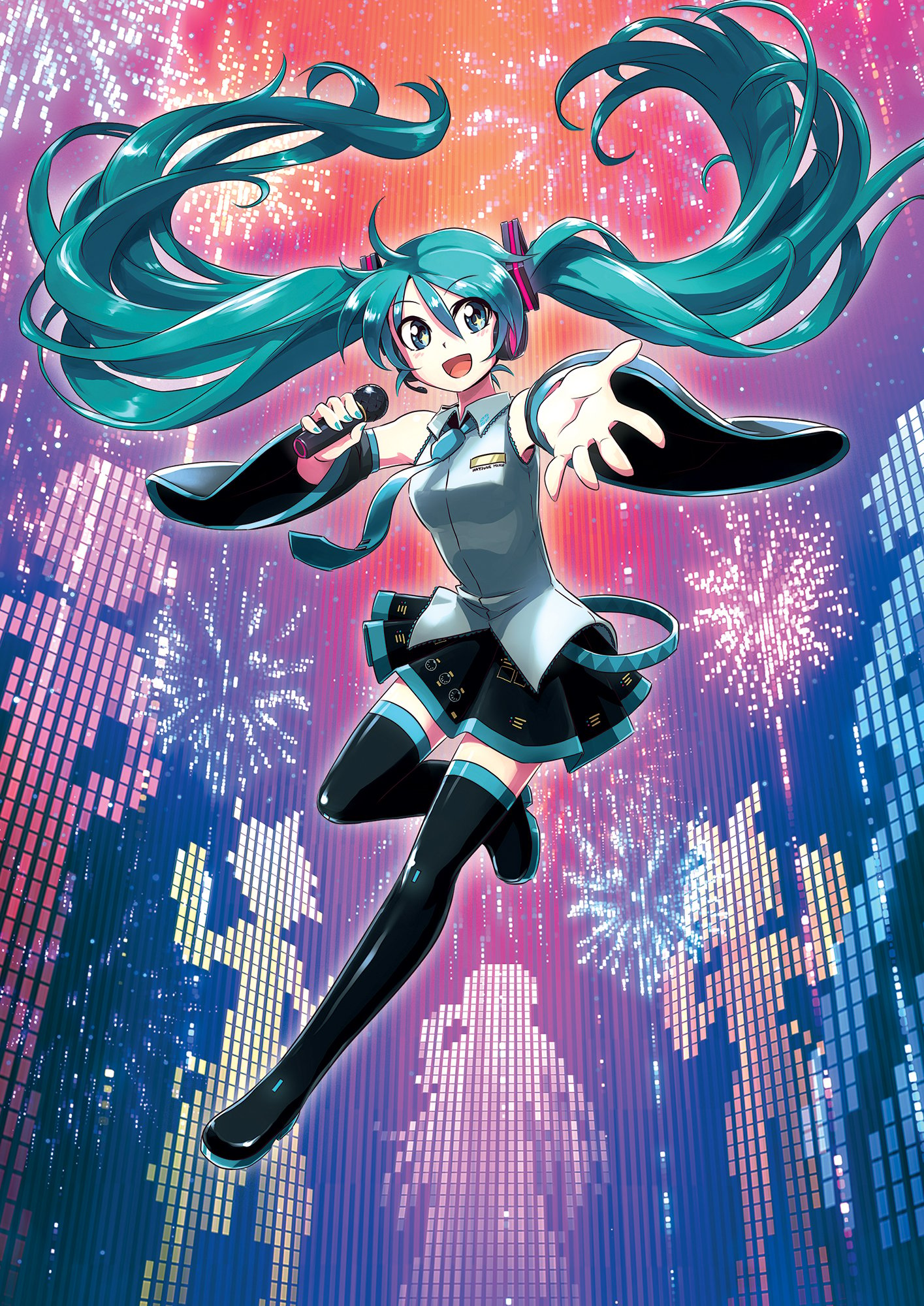 This Japanese singer is so popular, she can play one of DC's biggest venues (theanthemdc.com; $50 to $155)—but she doesn't actually exist. Here's the deal with the mega-successful digital performer.
A digital pop star? What's that?
Created by the Japanese company Crypton Future Media ten years ago, Miku is essentially audio software that lets songwriters enter melodies and lyrics, then turns them into a recording voiced by actress Saki Fujita. Over time, the Miku character blew up into an internet phenomenon.
Weird. How big of a phenomenon?
The Miku wiki page, which tracks the most popular com-positions, lists more than 1,400 tracks. But Crypton global-marketing manager Guillaume Devigne says tens of thou­sands of songs have been released by fans around the world.
She's just a voice, though. How can Miku perform live?
Anime artist Kei Garou created a teal-haired schoolgirl character to go with the voice. On tour, she's brought to life as a hologram and backed by a live band. The songs are selected from user-generated tracks posted online. Want to hear your Miku tune performed by the actual (virtual) singer onstage? Better get to work.
8. March on Washington Film Festival
Various Locations, July 12–21
Now in its sixth year, this event spotlights under-told stories of the civil-rights movement. This year's films include a documentary about entrepreneur and activist Madam C.J. Walker, who was born just after the Civil War and made a fortune selling hair products to black women, and a look at the life of radical Chicano lawyer Oscar Zeta Acosta, immortalized as Dr. Gonzo in Hunter S. Thompson's Fear and Loathing in Las Vegas. $15 to $25.
9. MLB All-Star Week
Nats Park and other locations, July 13–17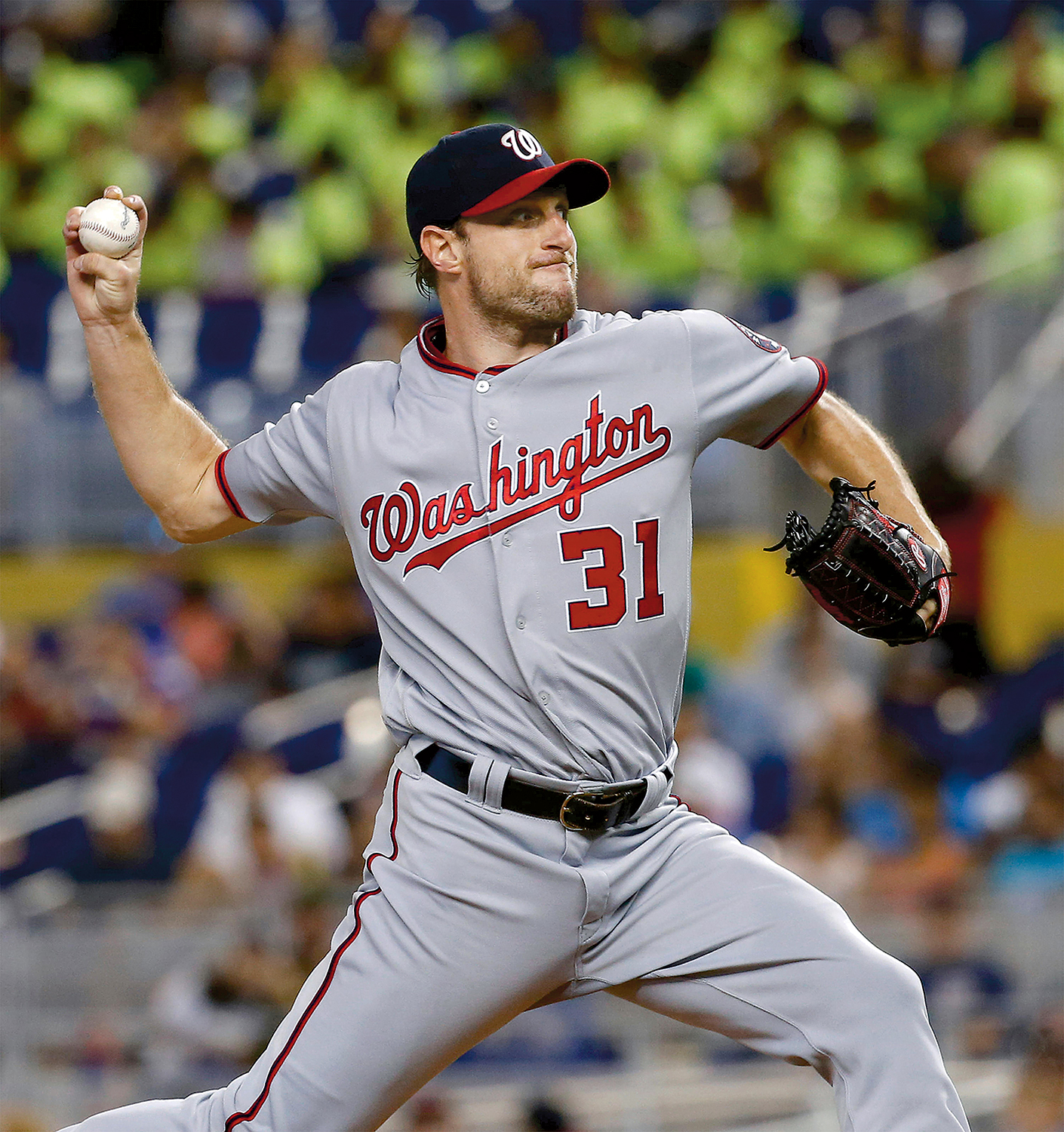 For the first time since 1969, DC hosts the All-Star festivities, which include the Home Run Derby and lots of other events—along with the game itself, which brings together baseball's greatest players, including, we assume, a handful of Nats.
10. Dave
Arena Stage, July 13–August 19
If we were going to turn a 1993 movie into a musical, it would be Richard Linklater's 1970s-set high-school flick, Dazed and Confused. (That Foghat tune would bring down the house.) But we'll settle for this new theatrical take on Dave, the charmingly goofy film about a presidential impersonator who becomes the actual commander in chief. $66 to $125.
11. Shock and Awe
AMC Hoffman Center, Opening July 13
Woody Harrelson and James Marsden star as DC-based Knight Ridder newspaper reporters during the propaganda-dump run-up to the Iraq War. Directed by Rob Reiner (A Few Good Men), it's a work-your-sources journalism procedural about a government conspiracy that turned out to be all too true.
12. "Sense of Humor"
National Gallery of Art, July 15–January 6
This exhibit gathers satirical prints, caricatures, and other comic imagery from a span of more than 500 years (free). Some of it, we have to admit, does not seem hilarious. We asked NGA curator Jonathan Bober and local comedian Jamel Johnson—whom you can catch July 20 at the District of Comedy festival (see below)—for some help.
"The Ass at School"
Pieter van der Heyden after Pieter Bruegel the Elder, 1557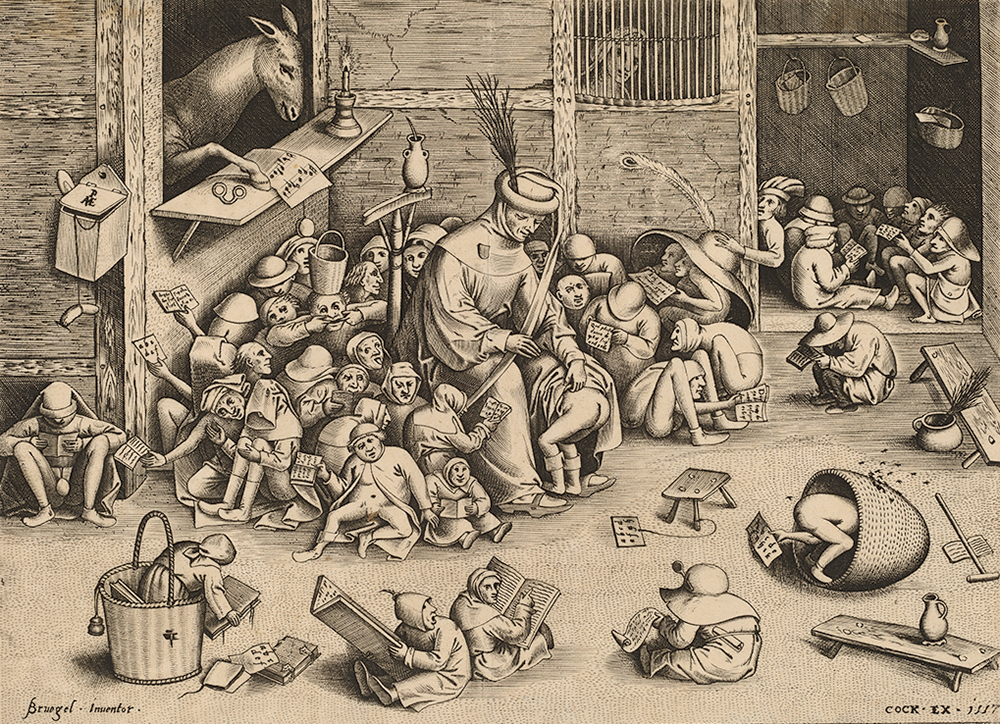 Curator: "The key to the humor is that the one really presiding over all this is an ass. It's an ironic comment on the futility of trying to teach the obstinate. You can't make the stupid smart."
Comedian: "It's super-weird: There's a horse reading in the background. Animals doing human things: hilarious. After that, it's a little creepy. It's like these people are little adults who maybe don't have genitals?"
"The Drunken Silenus"
Jusepe de Ribera, 1628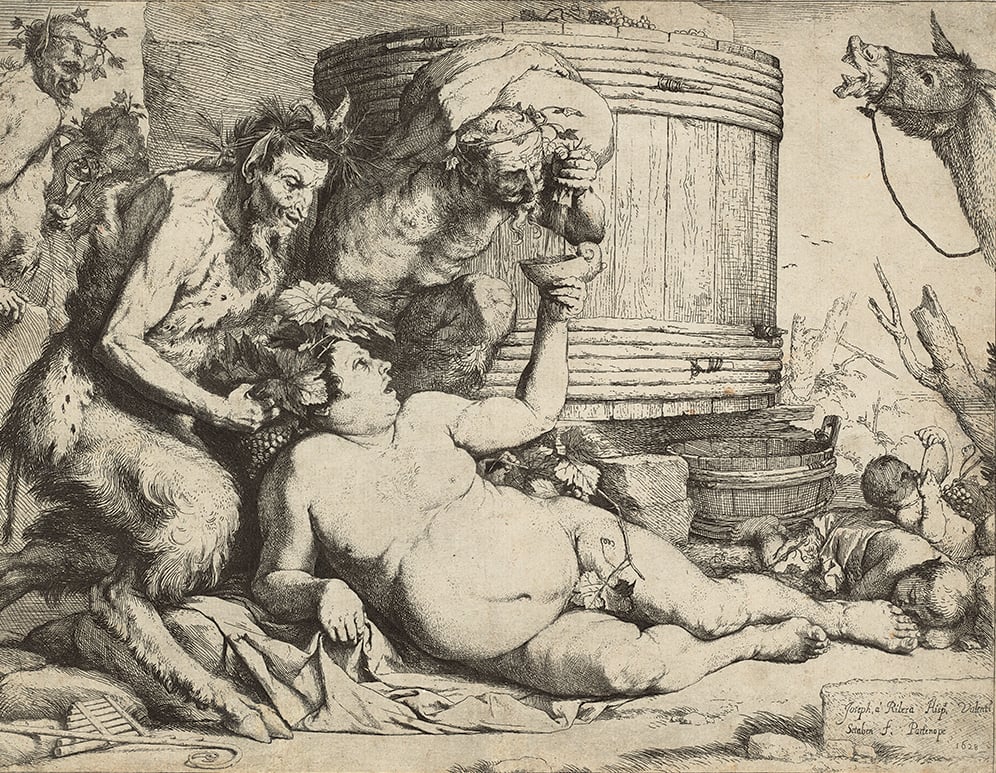 Curator: "Come on, it's a frat party. Silenus, mentor to Bacchus, the god of wine, is characterized as a human who can't quite handle the revelry. It's what happens when human beings don't attend to reason or measure."
Comedian: "A lot of old-school paintings do involve babies, which, I agree: Babies are hilarious. I see where they're going with this. If I'm at a party and two babies are getting drunk, then yes, it's time to leave."
"Strolling Actresses Dressing in a Barn"
William Hogarth, 1738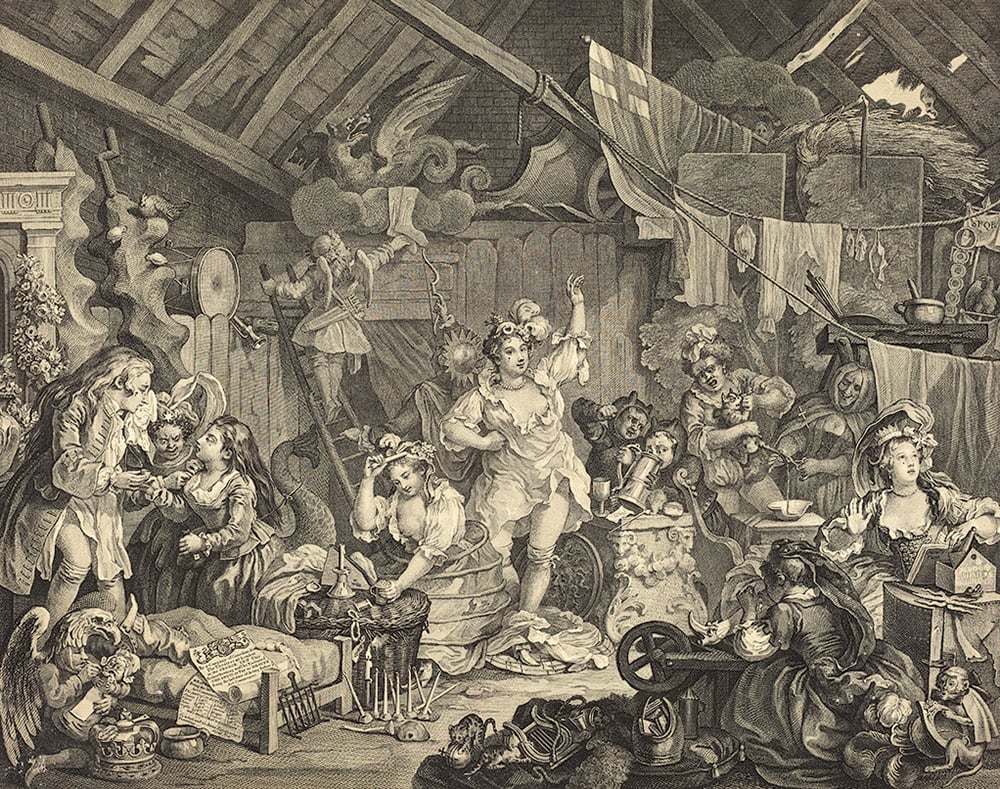 Curator: "The irony is that these are lower-class actresses in a popular theater, but they are putting on this grand, supposedly classical performance. Here's the lower class imitating the poses of classical statuary, and they're in fact prostitutes."
Comedian: "It just seems like humor back in the day was very subtle. This could easily be backstage at an improv show I've been to. I'm just glad I grew up [in modern times] because I don't know if I could survive in this era of humor. You have to know how to paint—it sounds tough."
"Ya Van Desplumados"("There They Go Plucked")
Francisco de Goya, 1797/98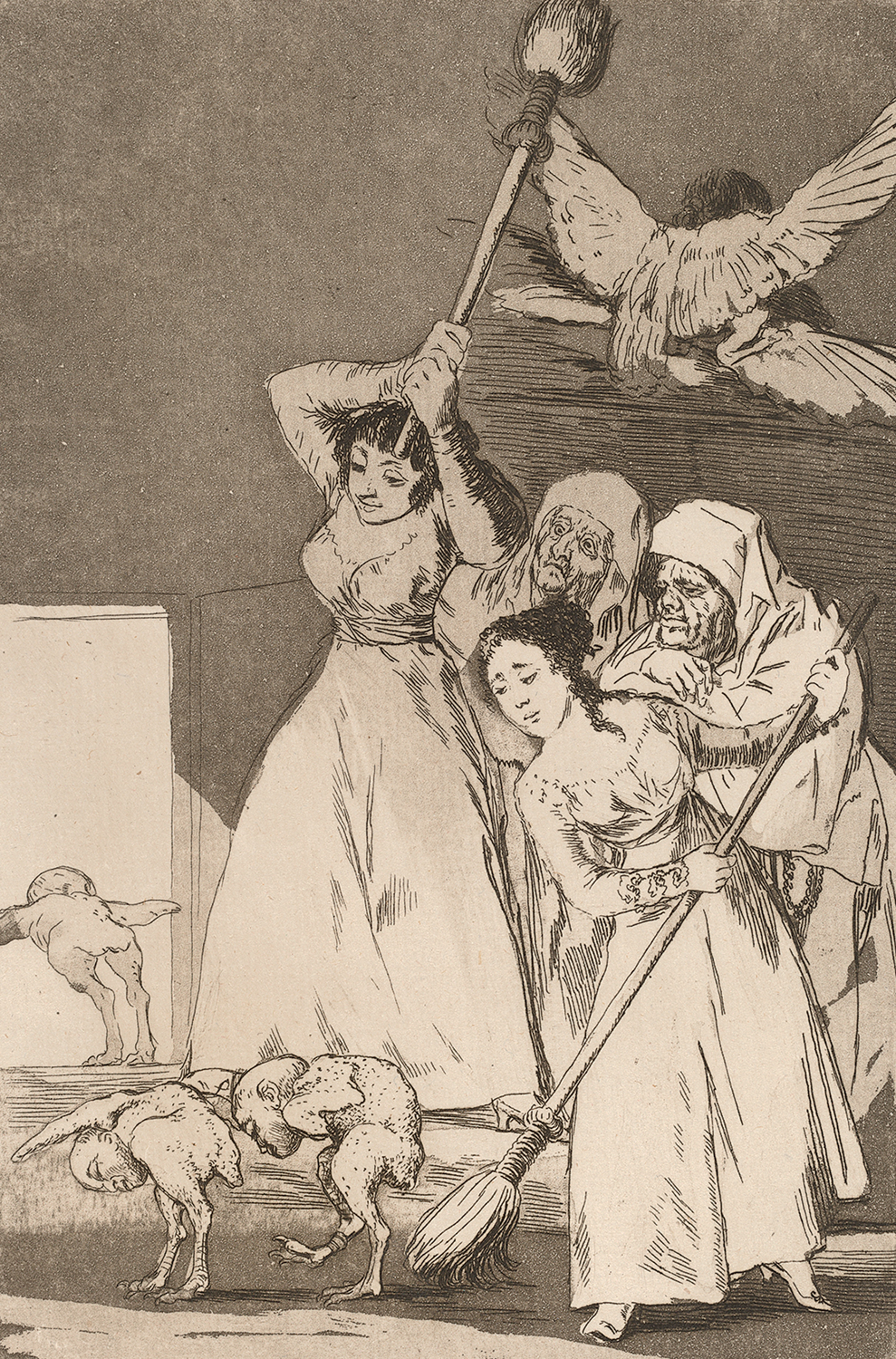 Curator: "In Spanish, desplumar means "to pluck." It's the same as "fleece" in English—to take advantage of. The women are prostitutes who just finished cleaning out their customers, and they're shooing them away so they have room for new customers. Further, they're bald, which was associated with syphilis."
Comedian: "This made me think of Harry Potter. They're kind of running Dobby and his friends out of town, and it looks like some old ladies seem to be in charge of the mistreatment of these chicken elves."
13. Wait, Wait . . . Don't Tell Me!
Wolf Trap, July 19
Now in its 20th year, the beloved improv-meets-trivia radio show trades its usual Chicago setting for the similarly NPR-friendly environs of Washington, where veteran host Peter Sagal and scorekeeper Bill Kurtis (who took over for the late Carl Kasell after his 2014 retirement) will lead the proceedings. $40 to $80.
14. District of Comedy Festival
Kennedy Center, July 19–21
This three-day laugh-fest offers big names (Patton Oswalt), popular podcasters (Chris Gethard), and even fictional characters (Spinal Tap bassist Derek Smalls, as played by Harry Shearer). For those more interested in making jokes than in laughing at them, the Chicago comedy institution Second City is also offering workshops for aspiring funny people. Prices vary.
15. Janelle Monáe
The Anthem, July 20
For years, the far-out R&B star leaned on an android alter ego named Cindi Mayweather. But Monáe's latest album, Dirty Computer, sheds that persona, resulting in her most personal—and best—work so far. Tinged with Prince and other influences, it has instantly put her at the forefront of queer black female art. She's also a real force onstage: We can't wait to watch her perform the body-loving anthem "Pynk," whose video features now-famous labia pants that with any luck she'll bust out on stage. $55 to $75.
16. Sleep
9:30 Club, July 22
The New York Times described this stoner-metal band's 1998 masterpiece, Dopesmoker, as a "Mark Rothko painting hitting you over the head with a bag of hammers." If that sounds appealing, do not miss this rare performance by the group, who are promoting a new album, The Sciences. Is it maybe, like, Isaac Newton smashing you with a bag of apples? Nah, we'll stick with the Rothko thing. $35; 930.com.
17. Courtney Barnett
The Anthem, July 24
We're pretty sure none of the songs on the gifted indie-rock singer/songwriter's new album, Tell Me How You Really Feel, are about Washington (she lives in Australia), but "City Looks Pretty" certainly could be. "Everyone's soaked in animosity / It's vicious in winter, you never say what you mean," she coos over a chugging guitar groove. "Friends treat you like a stranger and / Strangers treat you like their best friend, oh well." Indeed. $40 to $60.
18. Beyoncé and Jay-Z
FedEx Field, July 27–28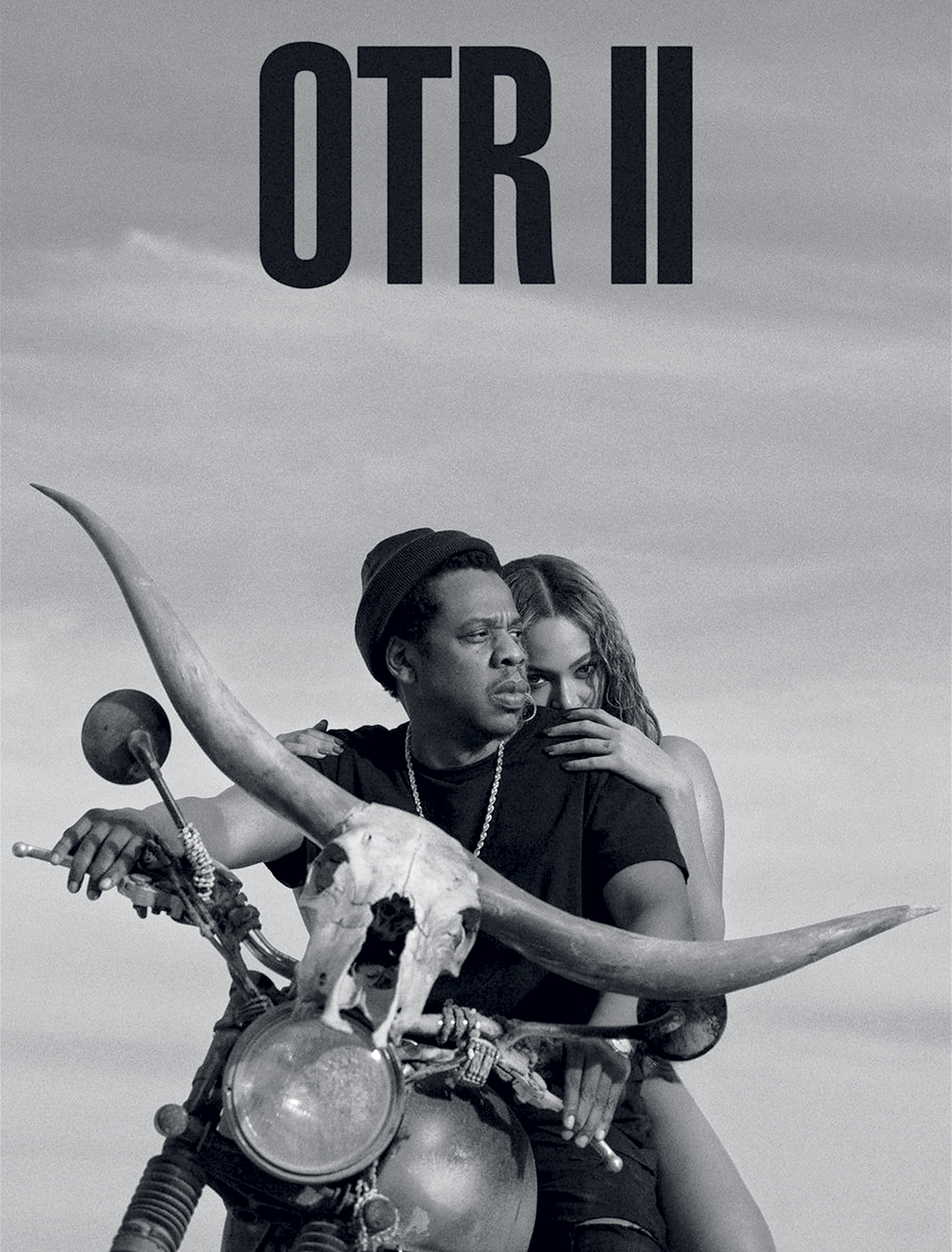 Beyoncé 's Coachella triumph this spring was the most talked-about pop performance in recent memory: two hours of dazzling choreography, sharp commentary, and powerful tunes. Now she's bringing that era-defining energy on the road—along with some guy she's married to, who we hear is also pretty good. $49 to $350+.
This article appeared in the July 2018 issue of Washingtonian.