Somewhere between the sexed-up Victoria's Secret Angels lingerie and the nondescript beige bras of department stores, Genevieve Gralton knew she could find a bra to wear work that was both cute and comfortable.
Except she couldn't.
The 27-year-old professional from Massachusetts began her career out of college in Brand Marketing at Merrill Lynch in New York, where the environment was formal and she dressed to suit her career, not her personal taste. Her work wardrobe was a fact-of-life.
But she didn't expect to be limited in her underwear selection, too. Something about putting on a drab bra underneath an outfit that already felt like corporate dress-up was especially depressing. The lace bras she saw splashed across billboards and lounging seductively throughout her Instagram feed didn't give her enough coverage, or were inappropriate for work. And even the bras that were supposed to be practical felt like a design afterthought. 
"The hooks would dig into my back when I leaned into my office chair, straps would slip down when I was talking to co-workers, and the 'nude' shades just never matched," she explains. "The lingerie market is such a landscape of extremes. I was looking for something to bridge that gap between comfy and sexy."
So Gralton did what any business-minded self-starter would do. She launched her own collection, Underbares, a line of bras (and soon-to-be-realized underwear) designed to be both feminine and pretty, but also wearable, that is designed in DC and made in the US. The range launched online in March 2018 and has been gaining visibility through pop-ups throughout the city. And while Gralton isn't the first to recognize that there is a major gap in the women's intimates market, she is DC's very own ambassador within a growing trend of female CEOs who have been taking the matter to task.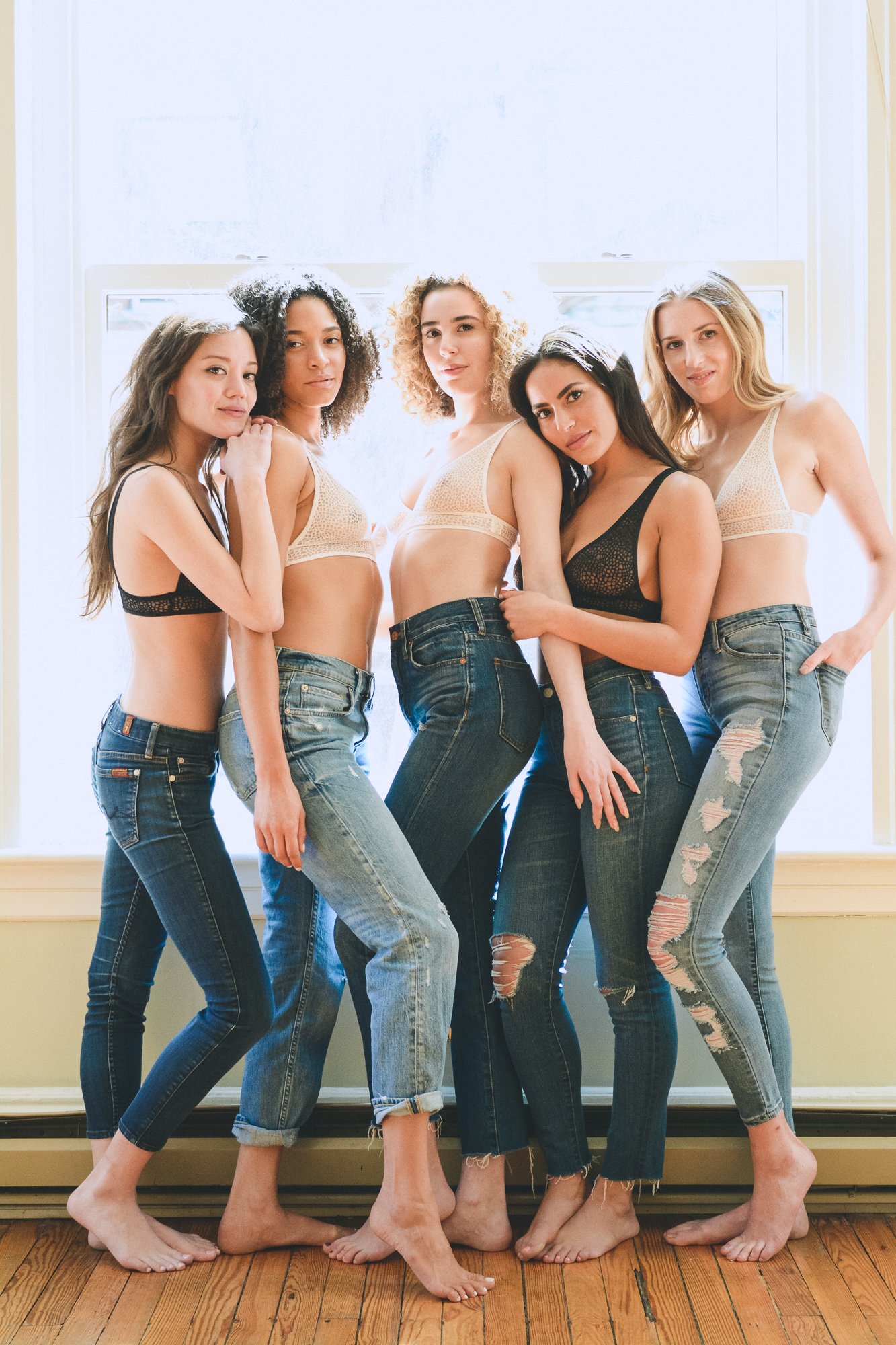 Gralton used a 2016 transition down to Washington DC to work for Metropolitan Hospitality Group as the impetus to start moving on the project. Lacking a background in design, she began cold calling manufacturers up and down the East Coast to help her produce a prototype.
Some estimated 30-40 prototypes later, Gralton had her first model, a basic bra in two different colors, black and white, at a price point she went through numerous producers to attain: $44. The shape and material play to the popularity of bralettes with their minimal padding and lace materials which, yes, Gralton is aware are somewhat see-through. ("We all have nipples," she says matter-of-factly, "it was very intentional.")
Though she had yet to launch her website, it was around this time that Gralton came across Brief Assembly, a popular pop-up-shop at Union Market run by two local designers Mallory Shelter of Mallory Shelter Jewelry and Carolyn Misterek of handbag line Matine.  She describes the group of local designers she connected with as key to helping her grow while she worked out issues in supply and production.
"I don't feel competition," says Gralton of DC's design community. "We are all supportive of one another."
Gralton is set to expand her collection by the Fall of 2018, introducing four new nude shades for her initial style, a second bra design, and two cuts of underwear. (She plans to include additional skintone shades as the business grows in response to customer demand).
In expanding, Underbares is taking the first tentative steps into the modern luxury realm that web-centric start-ups have increasingly tried to capture over the past five years, a space occupied by  brands such as True & Co, Third Love, and Lively. In the womenswear apparel and accessories world, new web-based brands driven by millennial demand have put pressure on larger legacy brands and department stores alike to adapt and modernize. But in the intimates world, the change has been slower. Victoria's Secret still has a tight grip on somewhere between 30-40 percent of the market with $7 billion in annual sales, though that margin has been slipping (sales decreased 13 percent from 2016-2017). If Underbares can capture even a fraction of that market, the DC-based line is poised to do well.
But for now, Gralton is focusing on pop-ups around DC and fine-tuning her collection. She's found temporary space in Femme Fatale's second iteration on Wisconsin Avenue and plans to keep the brand online, using her North Dupont apartment as her office, and working regularly out of The Wing, which has also helped her tap into the community here.
"I have had meetings with editors in New York that have said 'Why DC?'" says Gralton, "but I feel really fortunate because of the support network here. People are so interested in hearing the story."