Think 25 bucks barely gets you a bar snack in Washington these days? Not so fast. Our team of critics (Anna Spiegel, Jessica Sidman, Cynthia Hacinli, and I) scoured DC, Maryland, and Virginia to bring you our 100 favorite dining deals—from floppy slices of New York-style pizza to lavish dim sum spreads to family-sized plates of hand-pulled Uyghur noodles—for our annual "Eat Great Cheap" issue.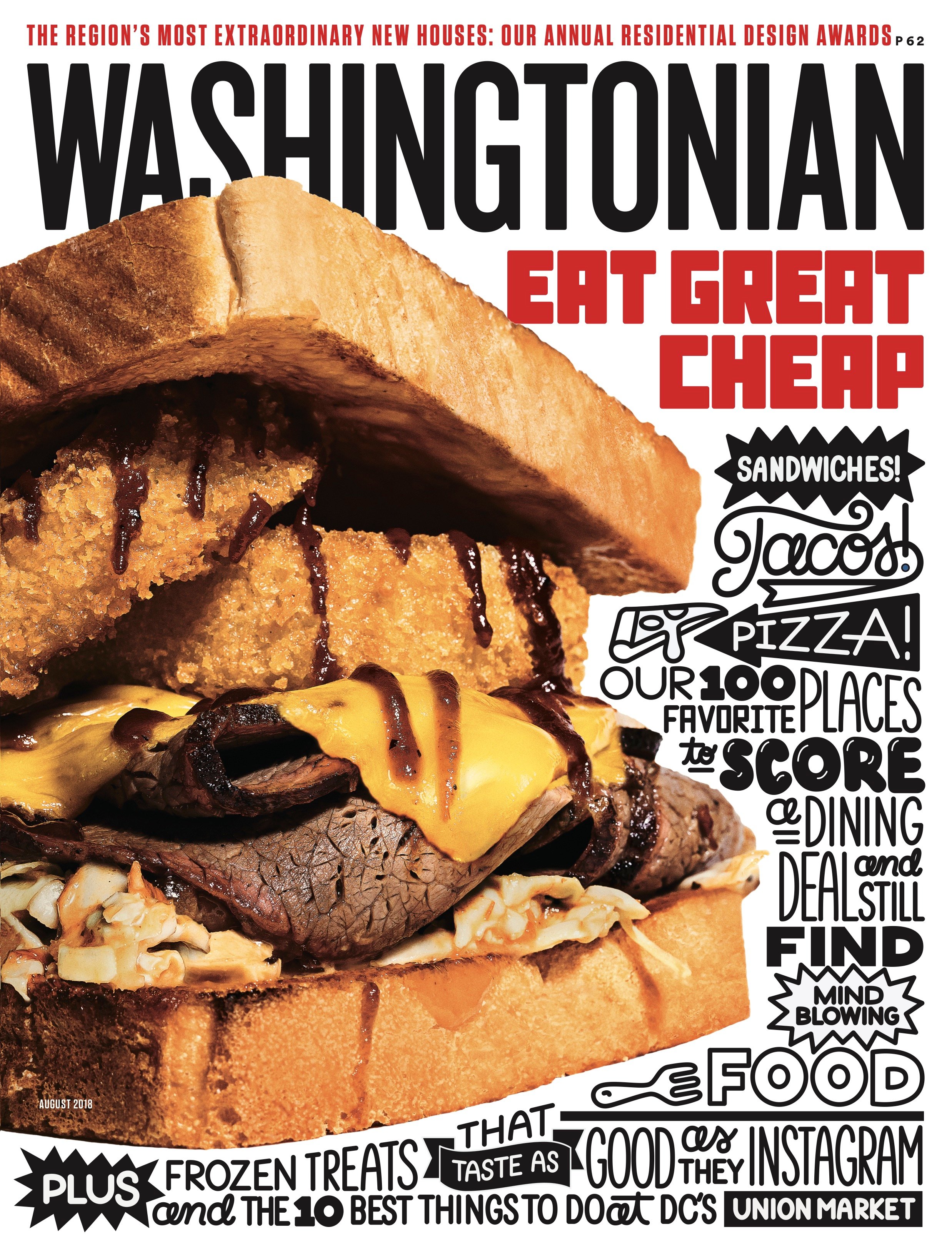 Live in Falls Church? Lucky you: 17 restaurants in that area made it onto the list. Six came from the Eden Center, the mostly Vietnamese mall. In Maryland, the best-represented region was Rockville, with eight spots on the list, including old favorites like Shanghai Taste and newcomers like Yu Noodles Cafe. DC restaurants we loved include Adams Morgan burger joint Lucky Buns, Petworth's Timber Pizza Co., and Columbia Heights Ethiopian place Letena. 
Also in the issue: A guide to the best things to order at Union Market (it's evolved into one of our favorite hubs for affordable eats), interviews with the fast-casual chefs jazzing up your lunch hour, and a roundup of Asian desserts that taste as good as they Instagram.