Canadian brand Roots is entering the DC market this week with not one, but two locations in the area: one in Georgetown and one in Arlington.
On Thursday the 9th, a 3,550 square-foot 'cabin style' store with exposed wood beams opens in Georgetown, one of six of the specially-designed 'Cabin' stores in North America. The store features a customer lounge, cell phone charging stations, a wall displaying famous Roots wearers over the years (Carrie Underwood and Zayn Malik are fans), and artwork depicting notable landscapes in the greater DC area. The Georgetown location will also include a customization station where customers can use tablets to design and embellish a jacket or leather bag before purchasing.
The following day, Friday the 10th, a Roots will open a slightly smaller 3,200 square-foot store in Pentagon City.
Known for their comfy salt-and-pepper sweats and outdoor lifestyle wear (their logo is a friendly-looking beaver) as well as for their athletic uniforms (they designed the US Olympic team's memorable blue-and-white ensembles for the 2002 winter Olympics in Salt Lake City), Roots will add a new facet of athletic gear to DC's retail options, going beyond the landscape of boutique yoga pants stores and NOMA's massive REI.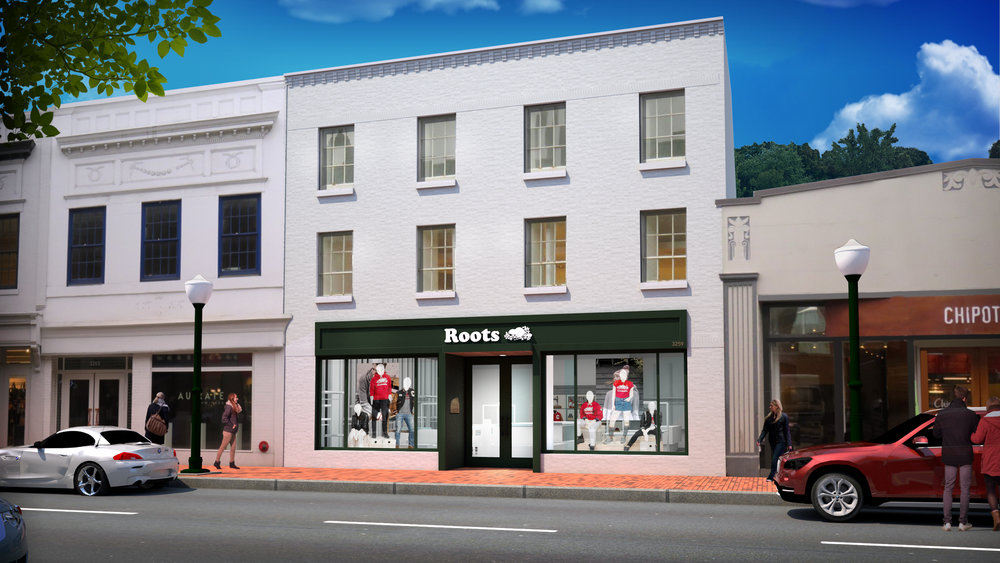 Roots Georgetown: 3259 M St. NW; 202-821-4254. Roots Pentagon City Mall: 1100 S Hayes St. Arlington, VA; 571-733-9371.