There's a lot that's quintessentially Georgetown about the neighborhood's newest restaurant, Dyllan's Raw Bar Grill. The sprawling 220-seat eatery is housed in an 1890s quarried stone building overlooking the C&O Canal and serves a crowd-pleasing menu of seafood and steaks. Then there are things that seem more suited to a trendy nook in Shaw—namely a standing room-only bar specializing in raw and canned seafood, all matched with lightly colored libations (white wine, Champagne, vodka).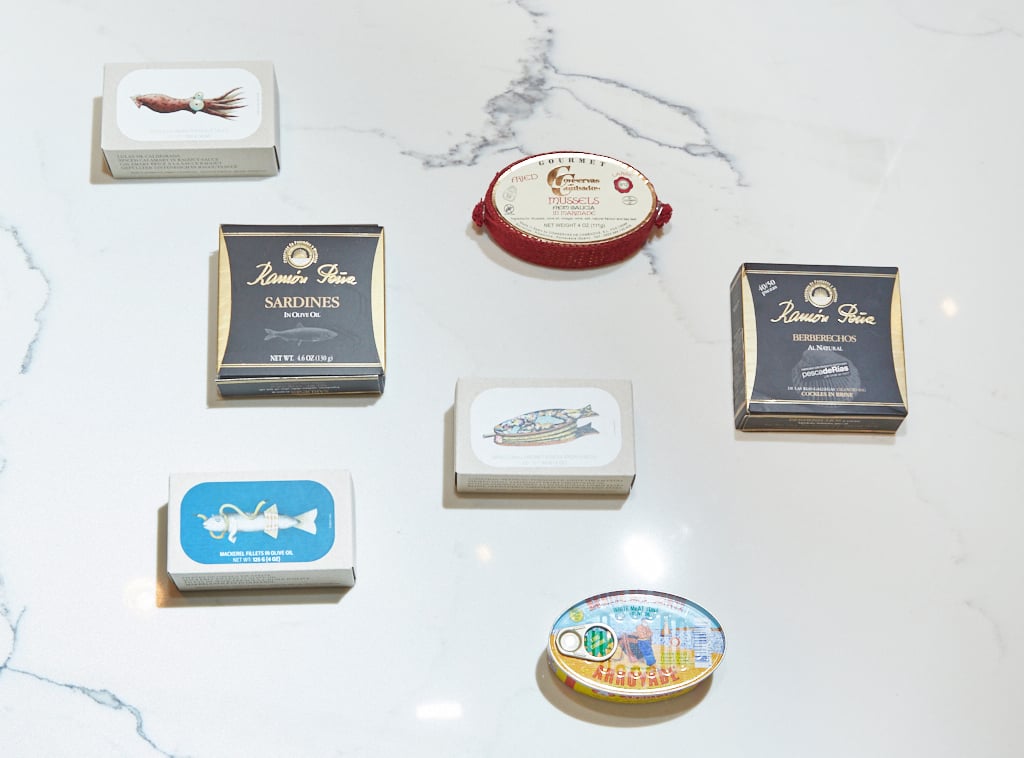 Dyllan's is the first restaurant from Donald and Amy Carlin, though they're both hospitality industry veterans. Donald worked as the Director of Restaurants for Stephen Starr's restaurant group, while Amy was a partner at BR Guest in New York. It's there they linked up with Neal Corman, a longtime corporate chef with mega-hospitality group Lettuce Entertain You (locally of RPM Italian, Joe's, and more).
The bar room, dubbed "Cold Storage" by the owners, stands as a gateway to the multi-room space, which was previously home to Sea Catch for 30 years. The bar menu takes inspiration from tapas bars in Spain and Portugal, where luxe canned seafood (or "tinned" in Europe) is served alongside fresh items—and sometimes considered even more of a delicacy. Case in point: rare $120 Portuguese cockles, which you won't find anywhere else in DC, cost more than one of Dyllan's raw bar towers. Newcomers to the tinned fish trend (and yes, it is a trend) might want to start smaller with Galician marinated mussels ($24) served with tapenade and a fresh baguette for sopping up all the delicious oils (trust us, you'll want to).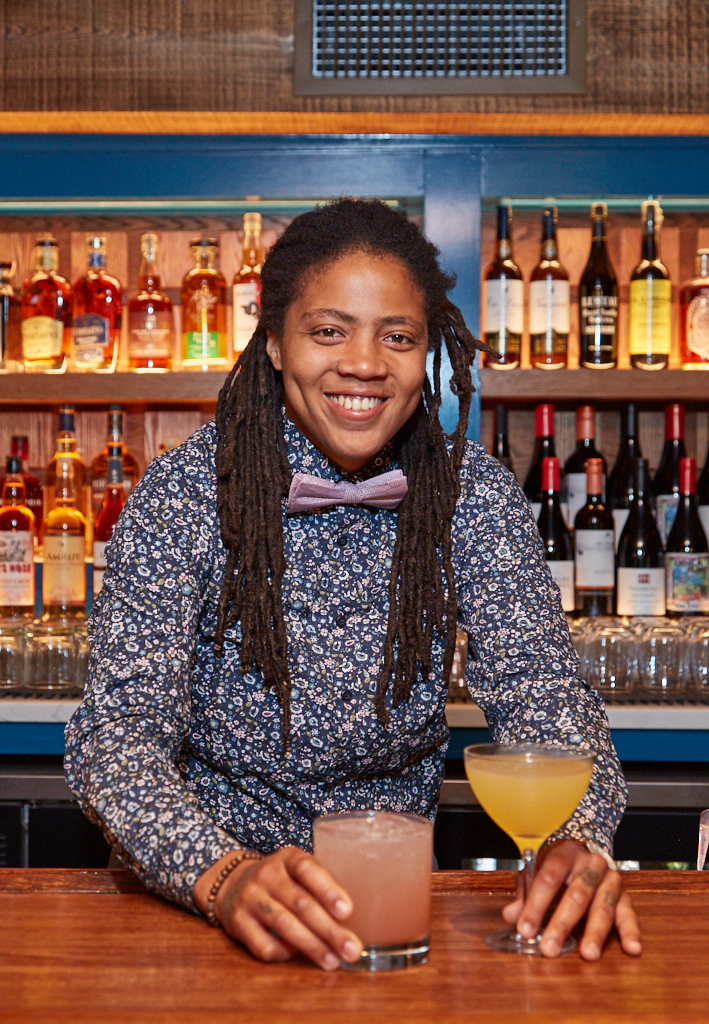 Beverage director and sommelier Andra "AJ" Johnson curated seafood-friendly drinks for the Cold Storage area, whether you're going tinned or exploring the selection of oysters, ceviches, and maki rolls. We have our eye on the house-infused Grey Goose vodkas, served in a flight of three flavors: floral (jasmine, green tea), briny (marjoram, thyme, sage), and pickled ginger-wasabi. In the dining room, drinkers will find classic cocktails and a wide-ranging list of wines, from splurge bottles to $9 glasses.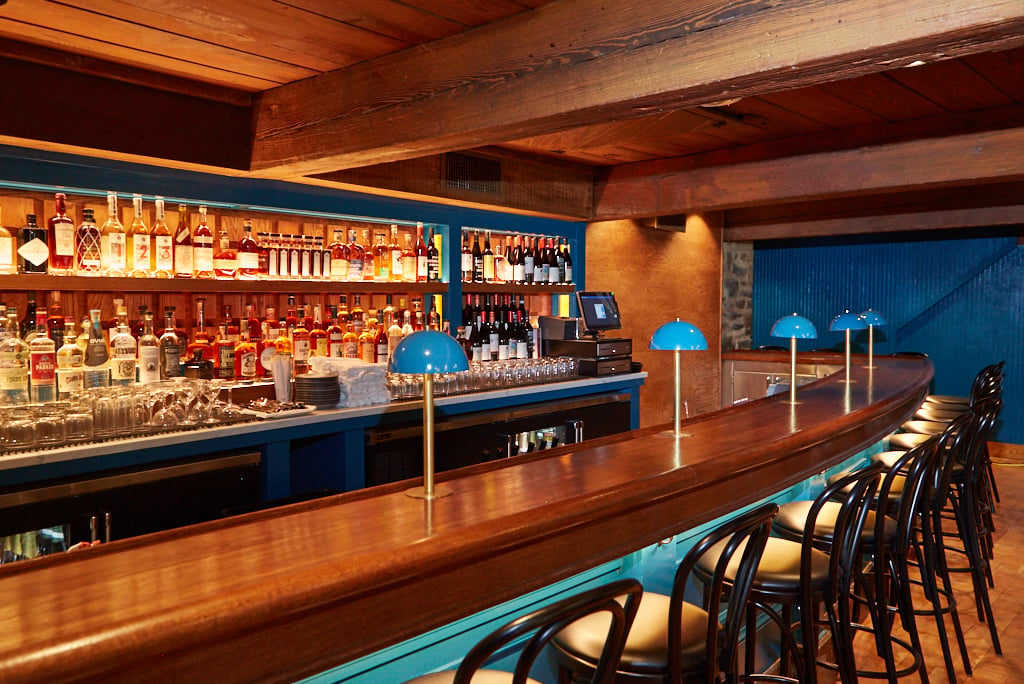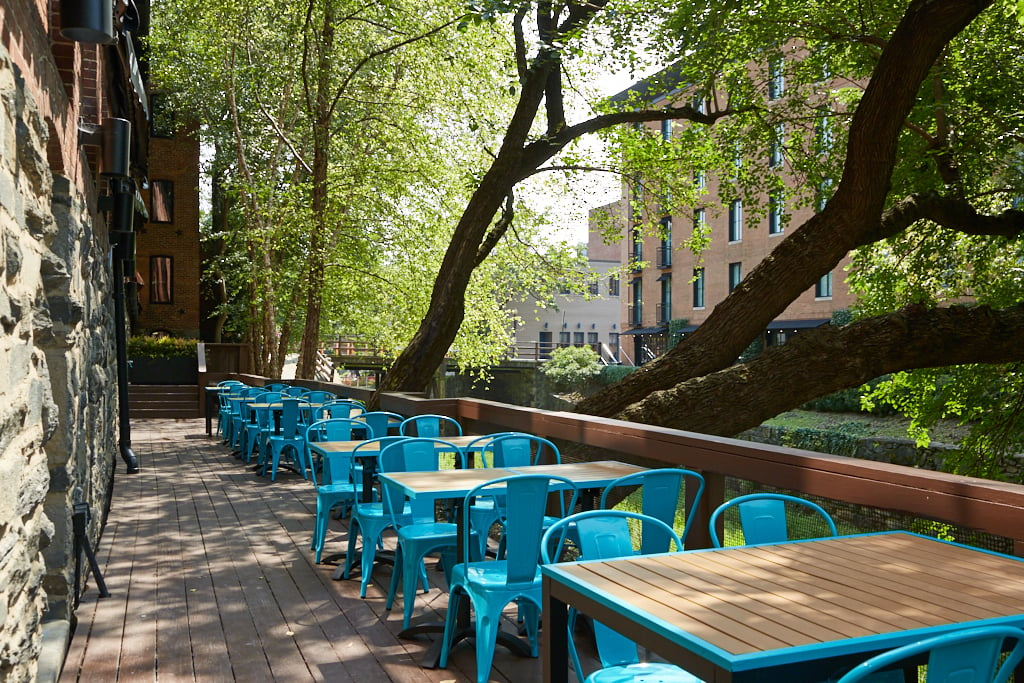 Expense account canned cockles aside, the dining room menu is a familiar mix that Donald calls "steakhouse-esque with a seafood focus." Though apps like crab cakes and oyster stew lean heavily on the ocean, there's an equal number of fish entrees and prime chops—all of which can be mixed-and-matched with sides. The restaurant is initially open for dinner, with a weekend brunch and lunch menu slated to launch by early fall.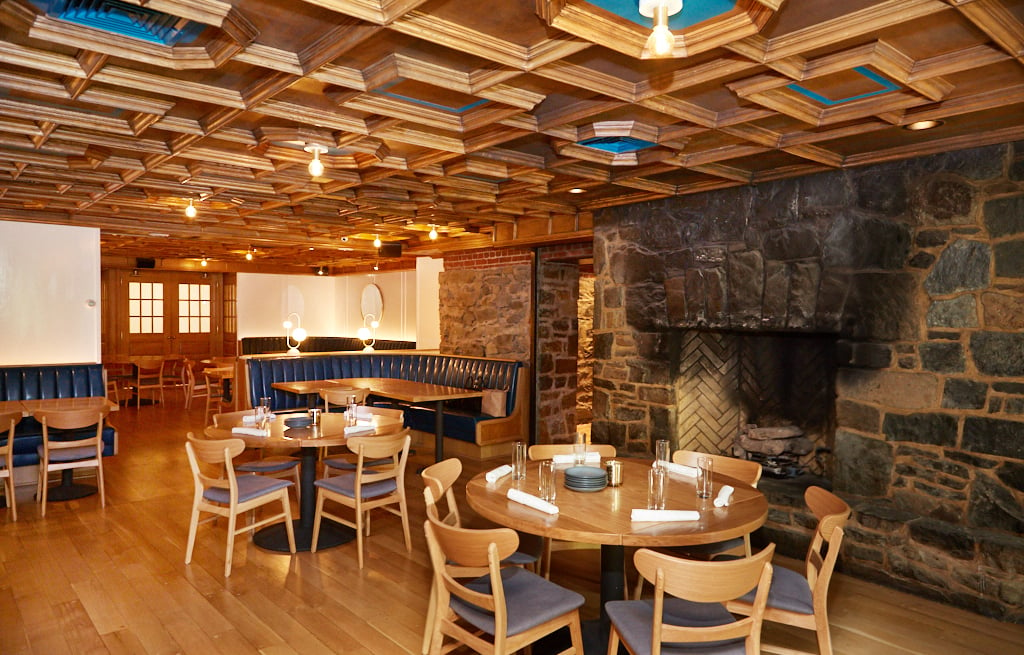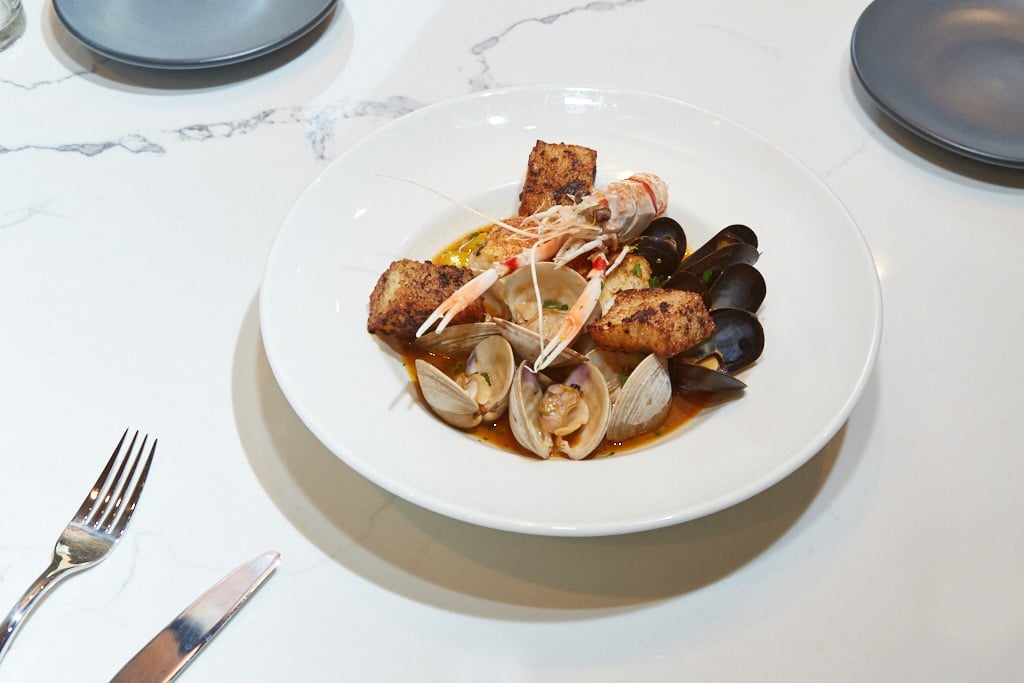 Apart from the Cold Storage bar the menu is uniform throughout, whether you're sitting on the terrace overlooking the (currently empty) canal or in the main dining area with stone fireplace dubbed the "Punch Card" room. Donald explains that in the early 1900s, long before Sea Catch, the building was a punchcard factory that produced machines used to tabulate the census. 
"At first I was like 'There's nothing sexy about punchcards,' but I'm embracing it," says Donald.
Dyllan's Raw Bar Grill. 1054 31st St., NW; 202-470-6606. Open for dinner; lunch and brunch starting soon.