Happy National Cuban Sandwich Day! We can get behind this faux food holiday on Thursday, because Colada Shop is offering mini cubanos for only $1 with the purchase of a cocktail. Made with slow roasted pork shoulder, Swiss cheese, cured ham, pickles, and truffle aioli, the bites sound like a great complement to a mojito.
DC Central Kitchen and Up Top Acres host the 2nd annual Watermelon Palooza on Thursday from 6 to 9 PM. Chefs and bartenders from Osteria Morini, Ice Cream Jubilee, Shake Shack, Buffalo & Bergen, Rocklands, and more are serving dishes and drinks made with (you guessed it) watermelon. Tickets are $60, and benefit DC Central Kitchen. 
On Friday, head to Waterfront Station in Southwest DC for Market SW, which is all about local crafts, art, furniture, and goods. Of course, you can also get locally-made food, too: Stop by the Timber Pizza truck or munch on DC Empanadas before relaxing in the beer garden.
Bluejacket is renewing its vows on Friday—to its Kelsey & Greg's Wedding Ale, made specially for beer master Greg Engert's wedding. In keeping with the nuptial theme, it will have something old, something new, something borrowed, and something blue. New: three new beers (including a peanut butter-cup infused stout) and limited edition glassware. Old: reserves from the vintage cellar on-tap. Borrowed: the folks at Red Apron will be on-hand cooking up sausages and burgers. Blue: Bluejacket, of course!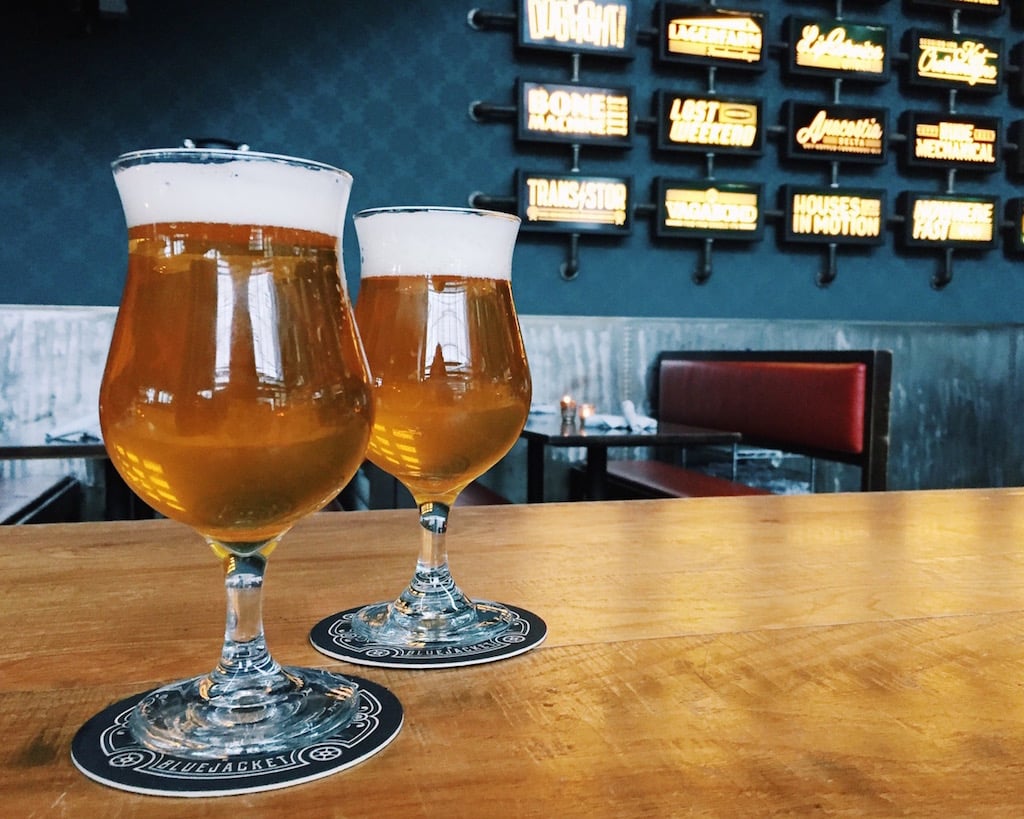 In honor of DC Beer Week, head to Union Marketon Saturday for the fifth-annual Brewers on the Block event. You can sample unlimited tastings from local breweries like 3 Stars Brewing, DC Brau, and Bluejacket (as well as gluten-free options from Anxo and Charm City Meadworks). Also on tap: live music and plenty of food from the Union Market vendors. Tickets are $55 and include a souvenir tasting glass.
Also…beer floats are a thing? Check them out for yourself on Saturday at the Georgetown Pizzeria Paradiso. The restaurant serves local brews with ice cream from Ruby Scoops. Options include Right Proper's witbier with roasted plum sorbet, Atlas Brew Works' pumpernickel stout with a scoop of plantain bourbon swirl, and 3 Stars Brewing's sour ale with tamarind mango sorbet. Grab a float for $8 or try them all in a flight for $20.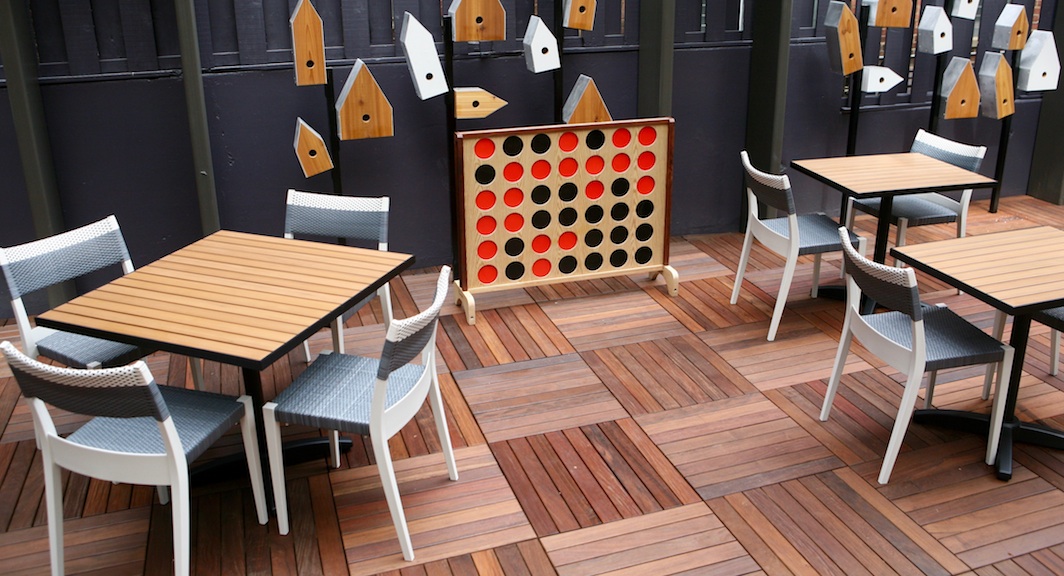 Another made-up holiday we can get behind: National Dog Day on Sunday. To celebrate, 14th Street spot Radiator hosts a canine-friendly brunch. Bring the pups and try dishes like crab beignets, duck 'n' grits, and huevos rancheros (plus brunch cocktails, of course). Your furry pal can get in on the food action from a dog-friendly menu of bowls like chicken and rice, a burger patty, and steak with doggy treats.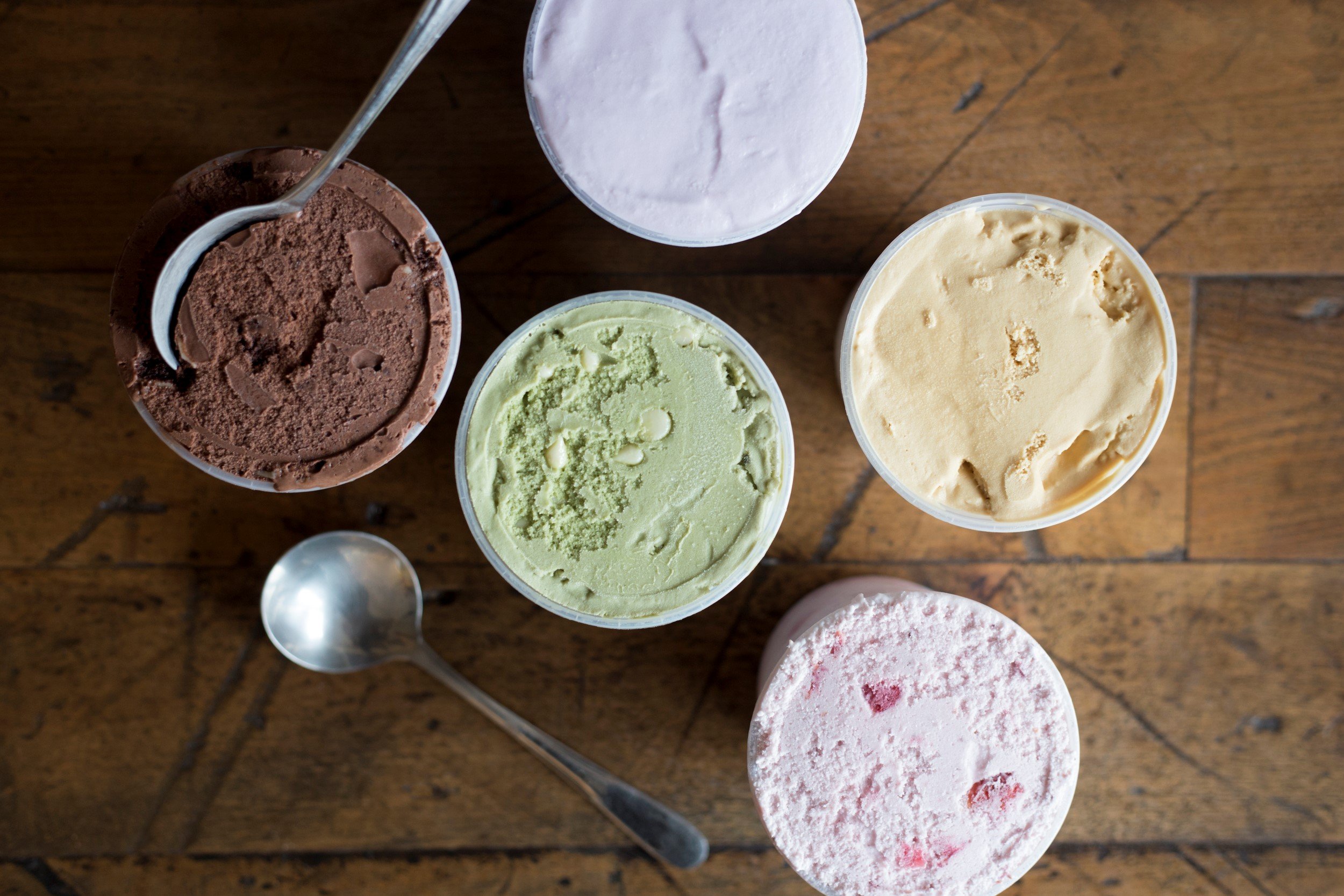 And heading into the week…
Starting Monday, you can get free ice cream at the Hamilton Hotel. FoMu, a vegan, plant-based ice cream brand, is handing out samples of its goods through August 31. Stop by to try out their strawberry and blueberry flavors—and who knows? You might not even be able to tell it's dairy-free.
The Presidential Sites Summit kicks off on Monday, and local restaurants are offering themed menus. Diners can stop by the Madison Hotel's PostScript restaurant to try a menu inspired by President Madison: chicken consommé, a Monticello garden salad, Chesapeake rockfish, and a baked apple crisp. Or head to Off the Record at the Hay-Adams to try cocktails like the McKinley's Delight, the Roosevelt Mint, or the Truman's Special.
In honor of Julia Child's August birthday, learn to cook like the famed chef. On Wednesday, eAclass where you'll learn to roast a chicken just like Julia. You'll follow her Poulet au Citron recipe while drinking sparkling wine, and while the bird cooks, sit down to a dinner of green salad, roasted chicken, and homemade baguettes. Tickets are $38.