A guide to the newest places to eat and drink.
Little Sesame was just starting to build a big following when adjoining sister-restaurant DGS Delicatessen closed in February, taking the Dupont Circle basement cafe with it. But co-owner cousins Nick and Dave Wiseman, along with chef Ronen Tenne, have wasted no time in resurrecting the "fine-casual" hummus bowl eatery with a Pinterest-perfect space of its own just a few blocks away. It officially reopens on Tuesday, Aug. 28.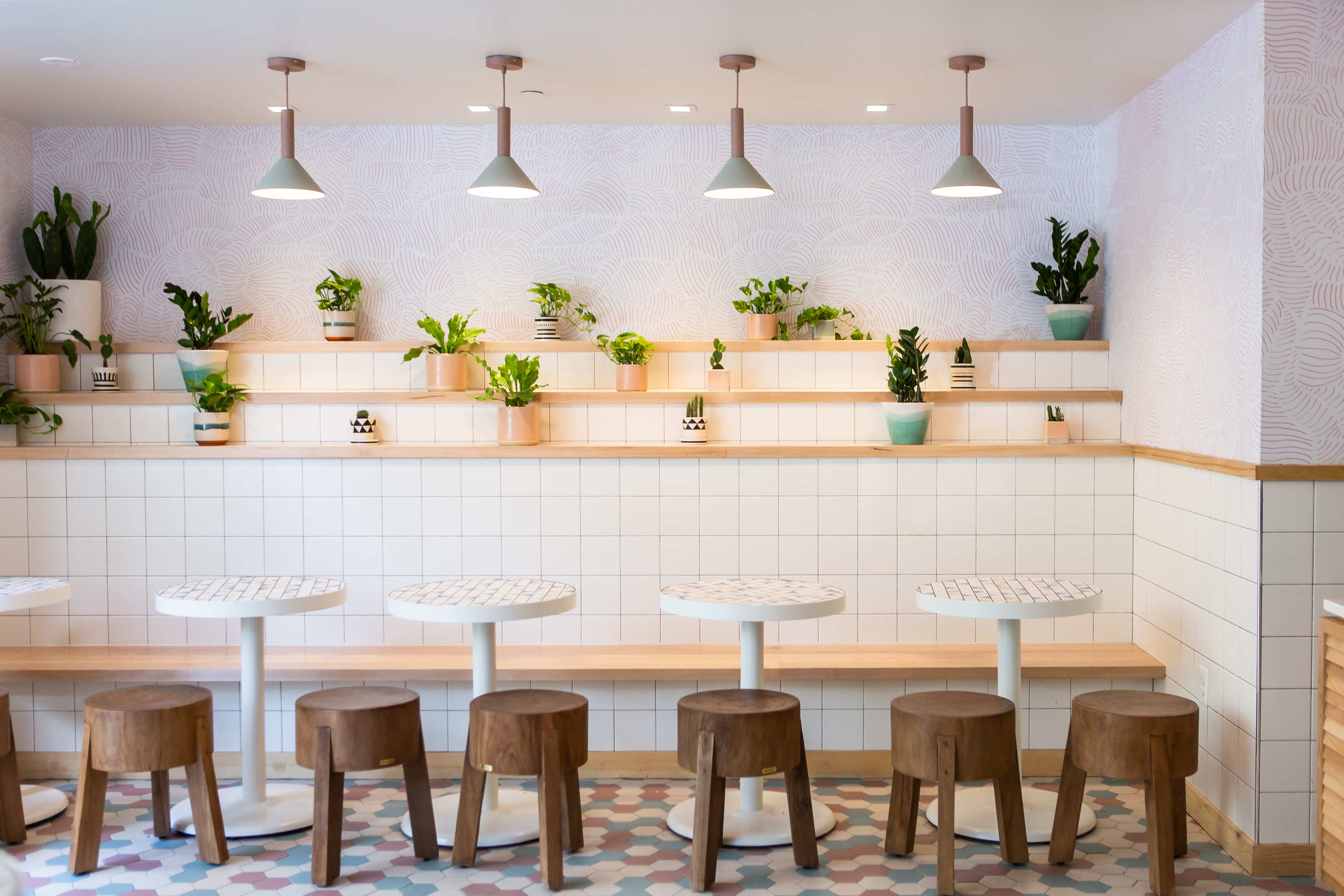 Pita sandwiches—all with a smear of hummus—are the biggest new additions to the menu. Among the options is a take on a classic Israeli breakfast wrap that includes a chopped salad of radish and kohlrabi, tons of lemon juice, za'atar, avocado, and a ten-hour egg cooked in coffee grinds and onion peels. (Sadly, Little Sesame doesn't open until 11 AM, so it's only breakfast if you sleep in.)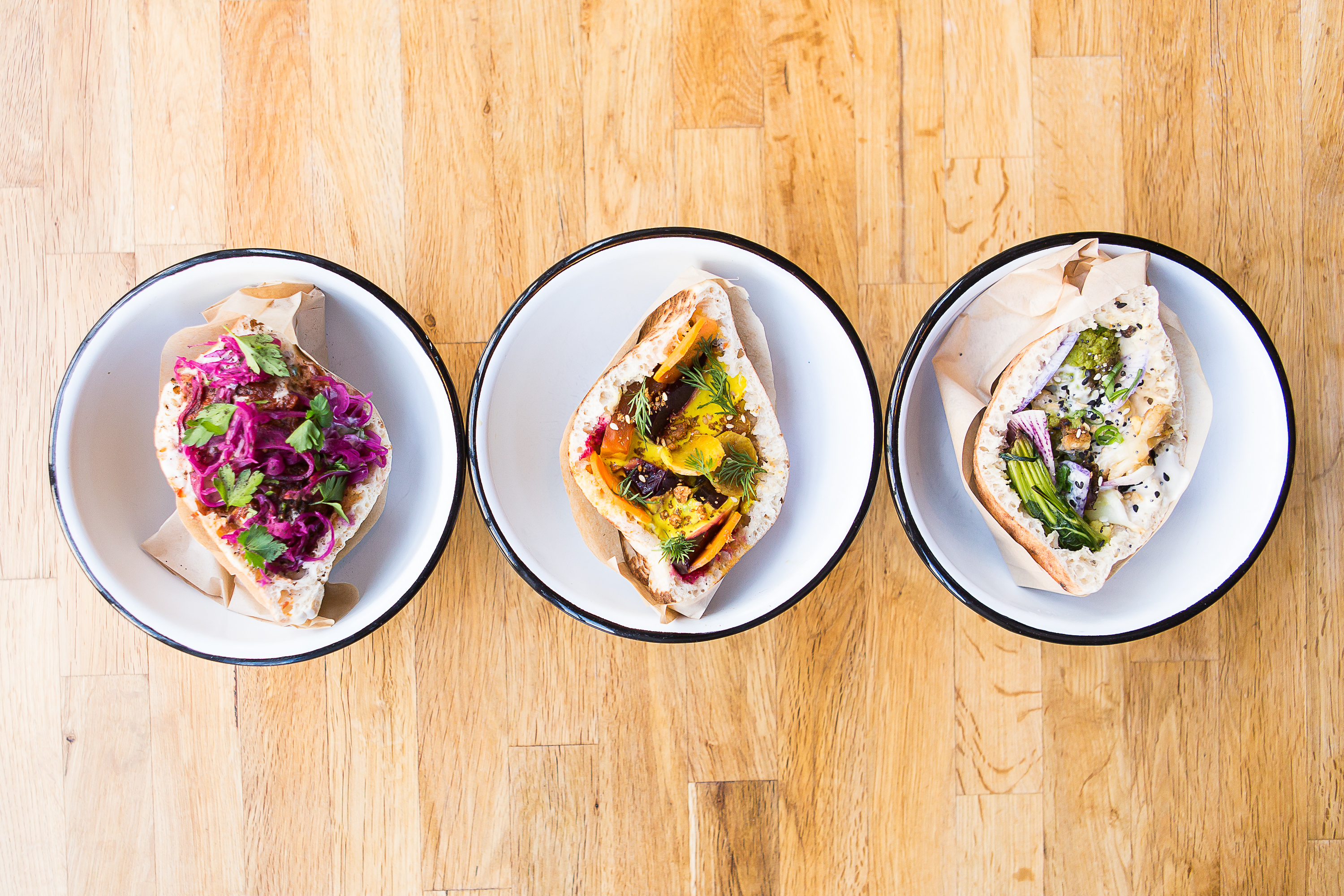 You can also still get one of six hummus bowls topped with roasted cauliflower and "everything spice," or a seasonal mix of sweet corn, melty slow-roasted onions, pickled fresno chilies, and taalia (an Egyptian condiment with roasted garlic, cumin, and coriander). None of the offerings are more than $10.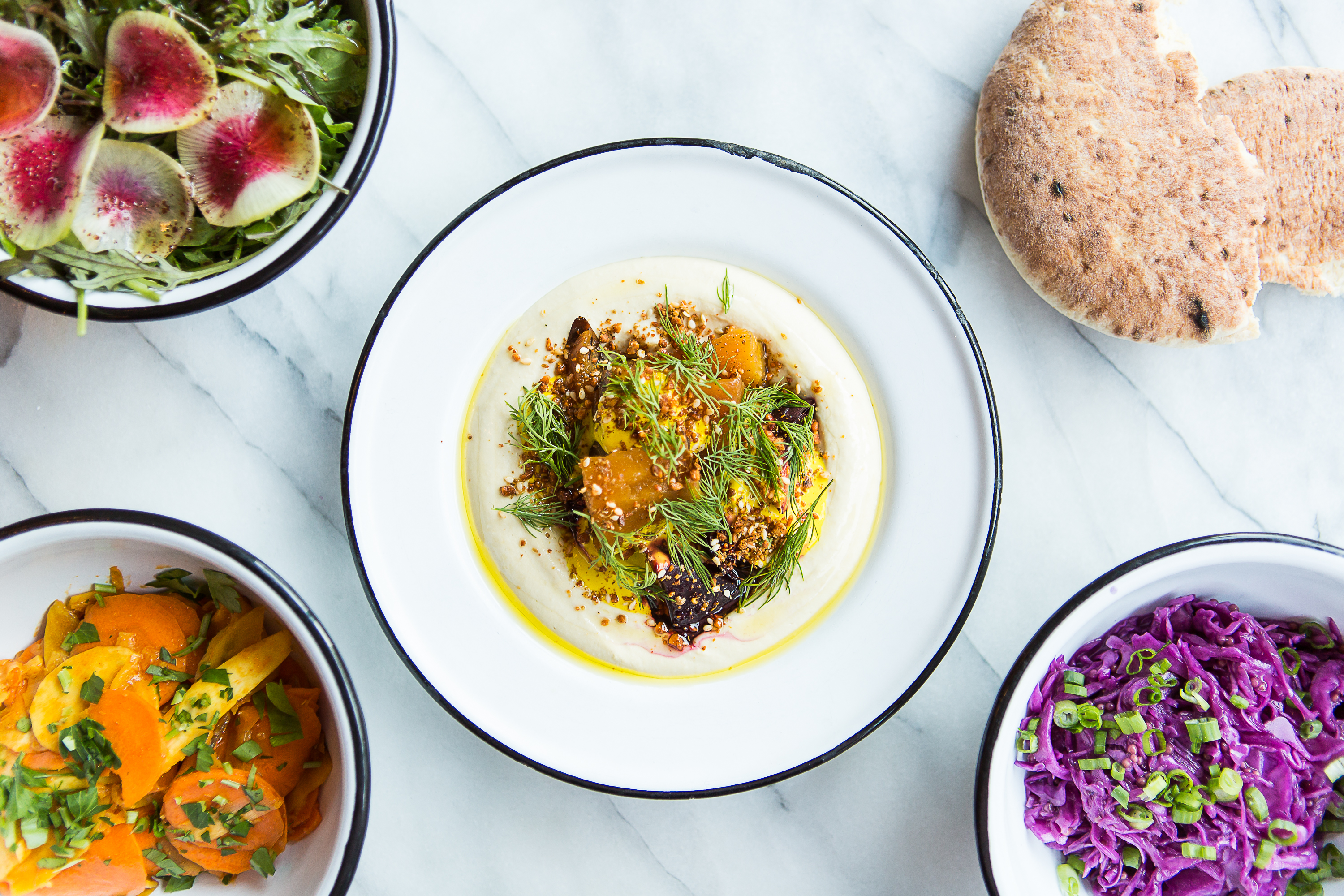 The salatim, or salad, offerings have also expanded to include things like turmeric pickles or watermelon fattoush (bread salad) with herbs and peanut dukkah (a condiment with nuts, herbs, and spices). Drinks run the gamut from Mexican Coke to kombucha and a purple-colored butterfly pea flower lemonade spiced with coriander.
For dessert, try one of the rotating, dairy-free soft-serve ice creams. To start, Little Sesame will offer vanilla-tahini, chocolate Turkish coffee (made with coconut milk), or a swirl. Get your cone topped with cocoa nibs, halva dust, or "soomsoom crumble" with sesame and rose petals.
Little Sesame will soon have an app for pre-orders. If you want to dine in, the 1,400-square-foot space is far more light and airy than the original location. Edit Lab at Streetsense, who've designed spaces like Daikaya and Tail Up Goat, have filled the shop with wavy pink custom wallpaper, teal wall tiles, and lots of plants.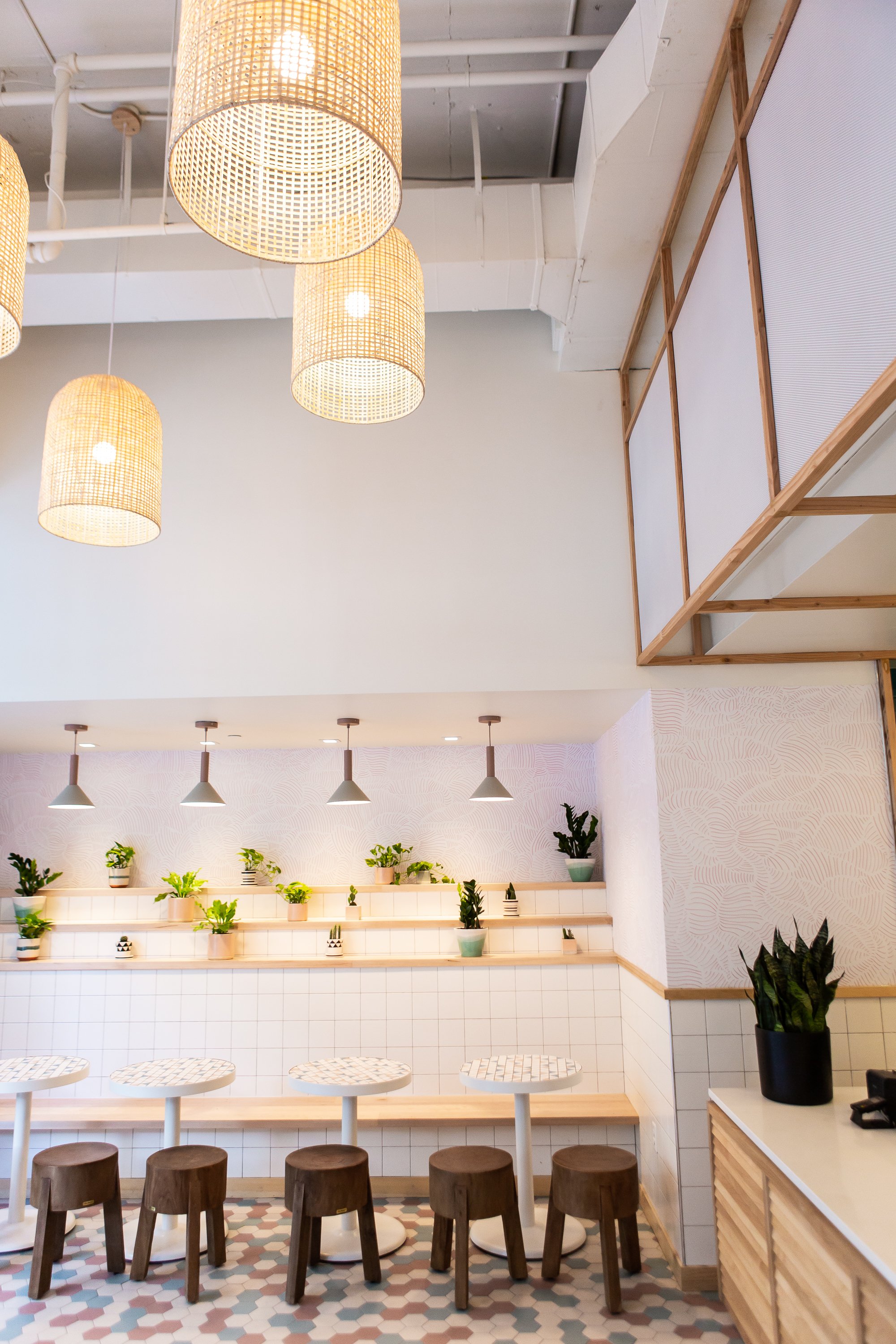 The Wisemans, who also operate Navy Yard seafood spot Whaley's and H Street bar Hill Prince, say they're putting their future efforts into growing Little Sesame.
"For me, this is a mission-oriented restaurant. You can do something meaningful," Nick says. "Cooking awesome ingredients, working with awesome farmers, that's impactful. It's $10 and you can get really high-quality food. There's a lot of power in this model."
Little Sesame. 1828 L St., NW. Open daily from 11 AM to 8 PM.