Elizabeth Moxley and Michael Boal have one of those timeless walk-into-a-bar-and-fall-in-love stories. Strolling through the National Mall looking to grab 'just one drink' with her friend before heading home for the night, Elizabeth stumbled upon a quiet and cozy restaurant. Despite her friend's doubt, Elizabeth had a funny feeling urging her to go inside. The restaurant was empty except for three young guys who lined the bar intently watching a March Madness game. Elizabeth hesitated to start any conversation, but within minutes Michael had made his way over. Leaning in with a charming British accent, he asked the girls what they were drinking. Michael suggested trading a sip of Elizabeth's Cosmopolitan for a taste of his beer, a heavy chocolate stout. After some negotiations the two swapped drinks, and nearly five years later they exchanged wedding bands at a quaint Virginia Vineyard. Images below courtesy of Becca B Photography.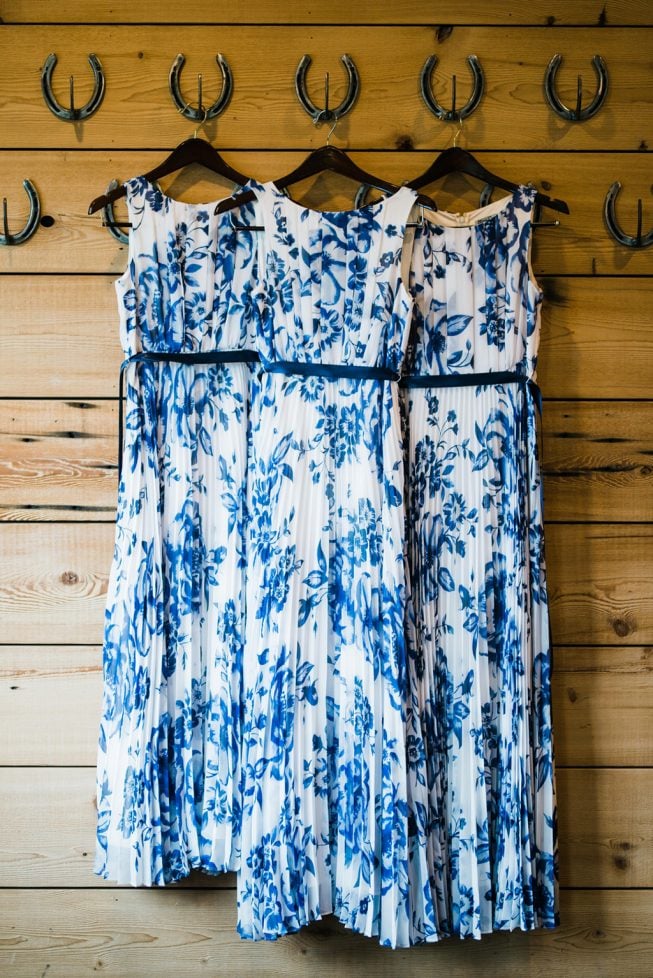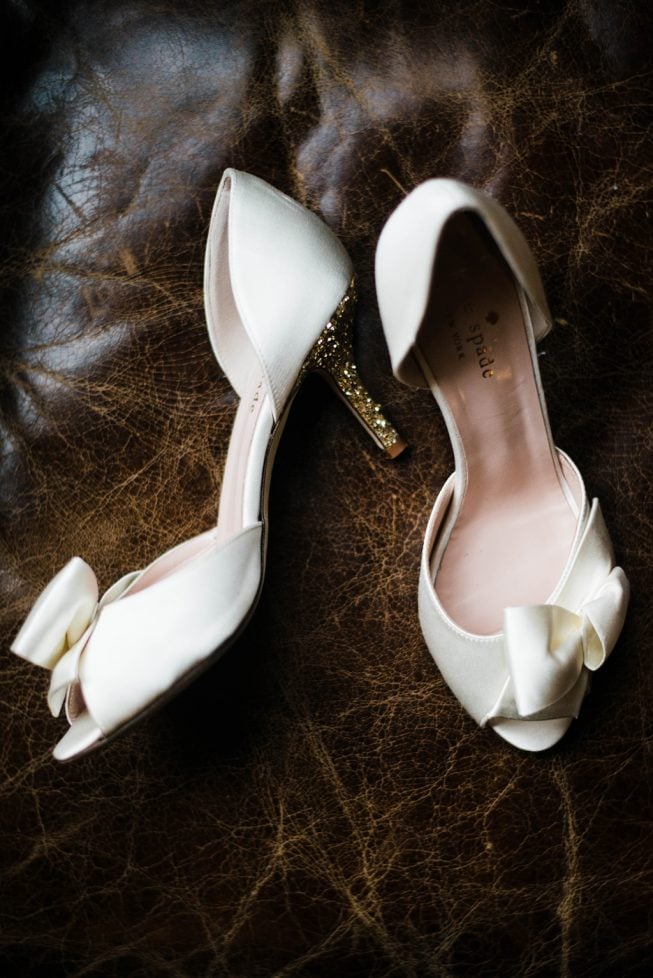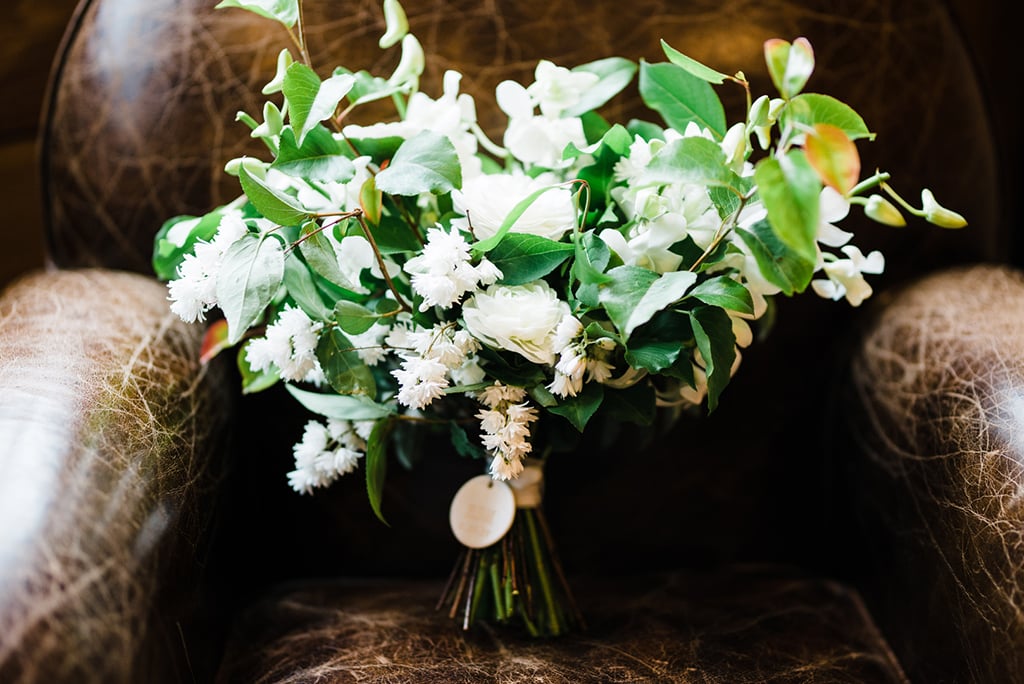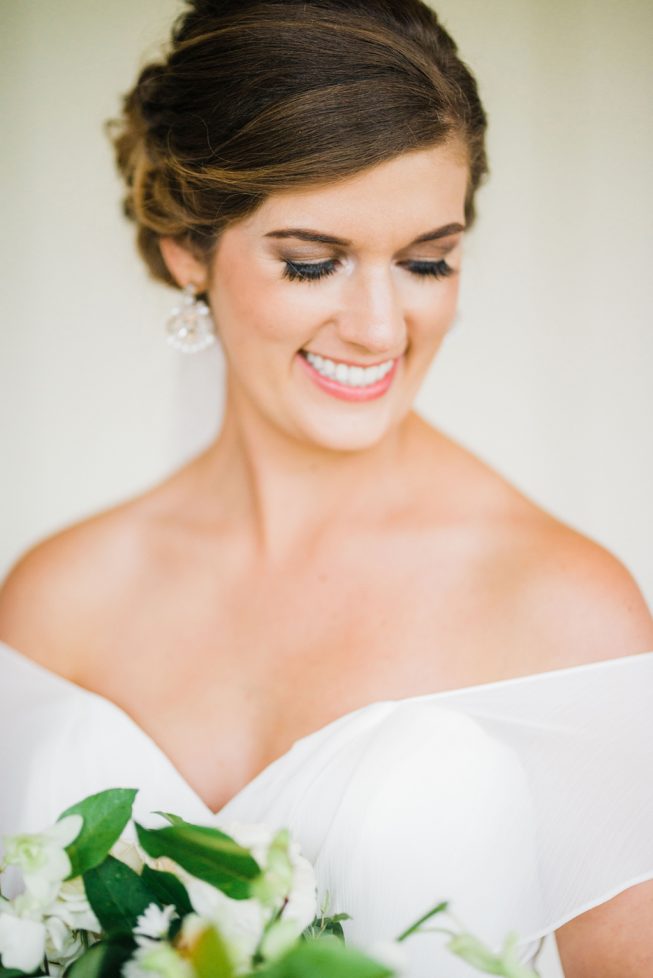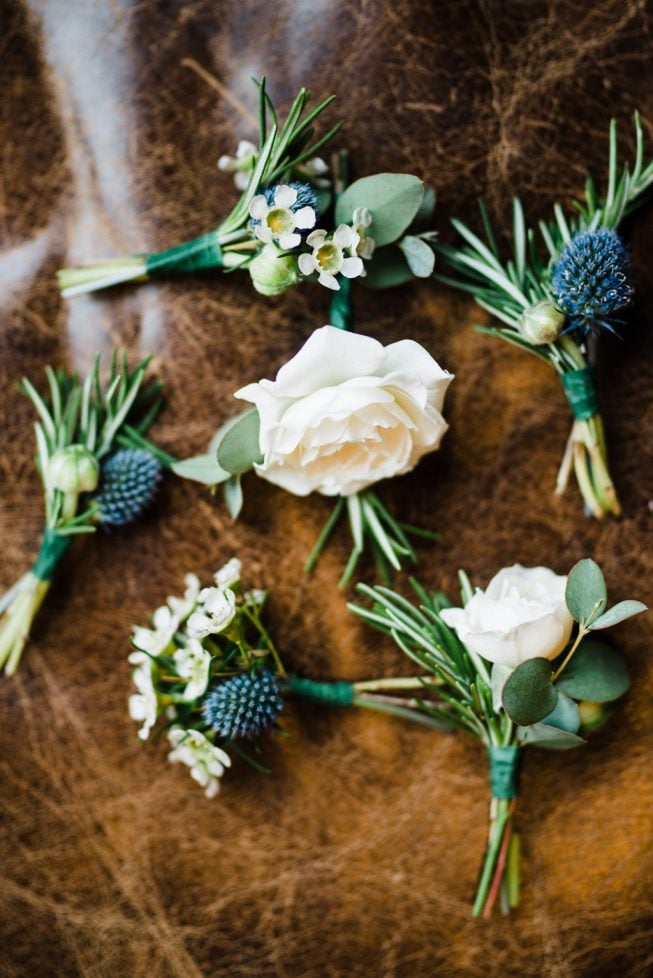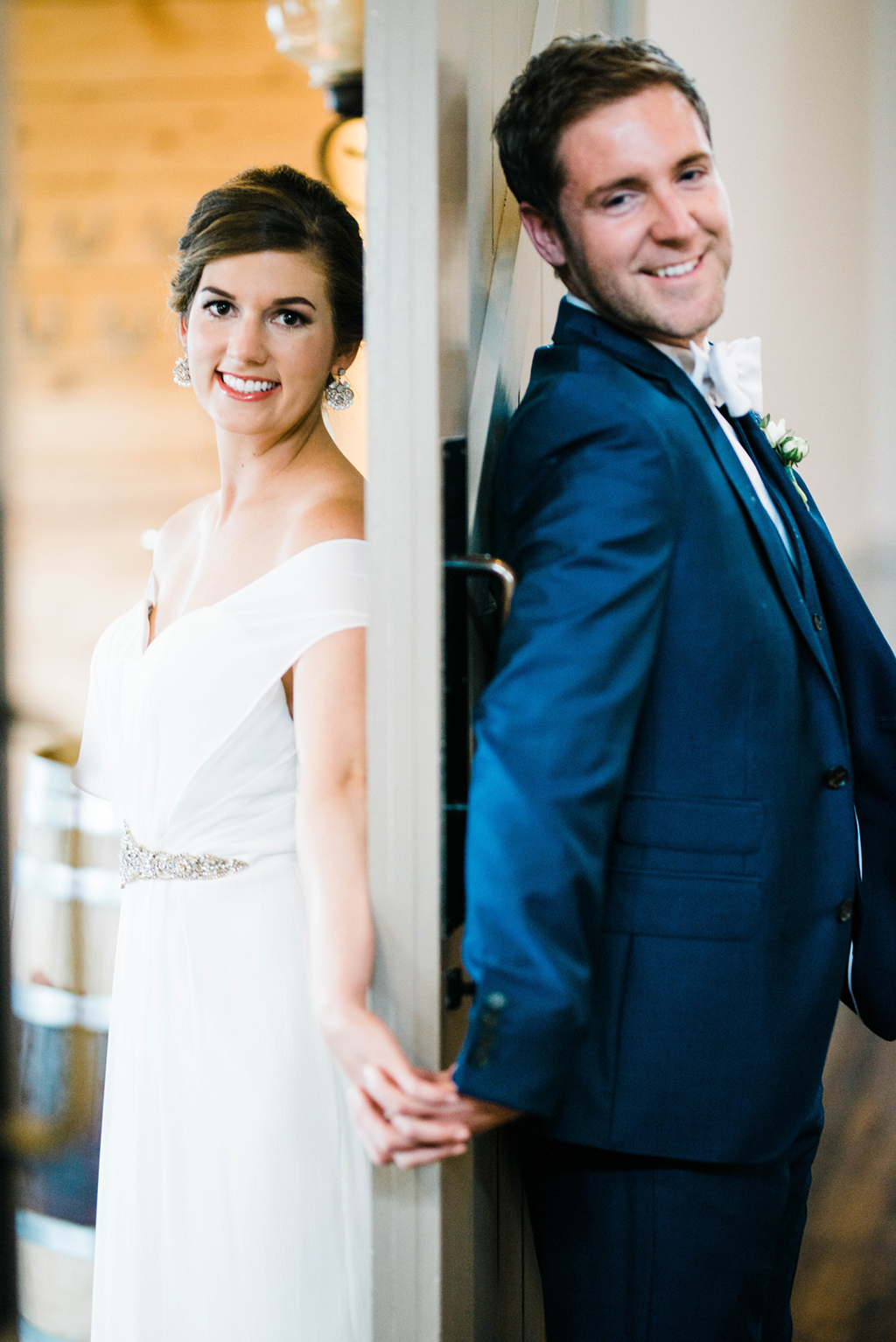 Elizabeth and Michel met up for their first date at a local family-style Italian restaurant, Michael's favorite restaurant in town. Elizabeth Anne was still nervous but Michael "hoped it would be the last first date he ever went on."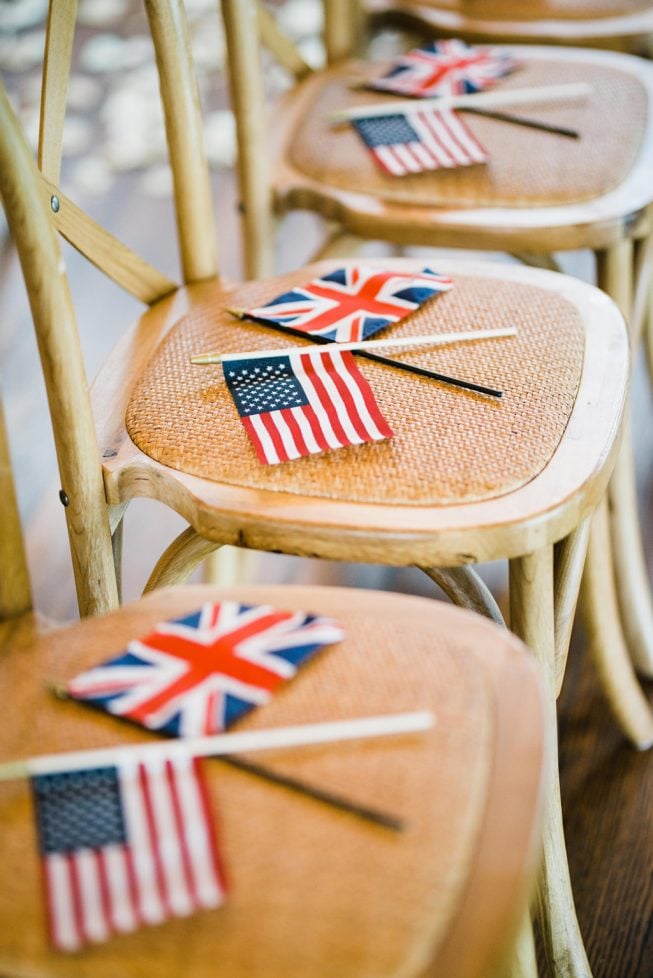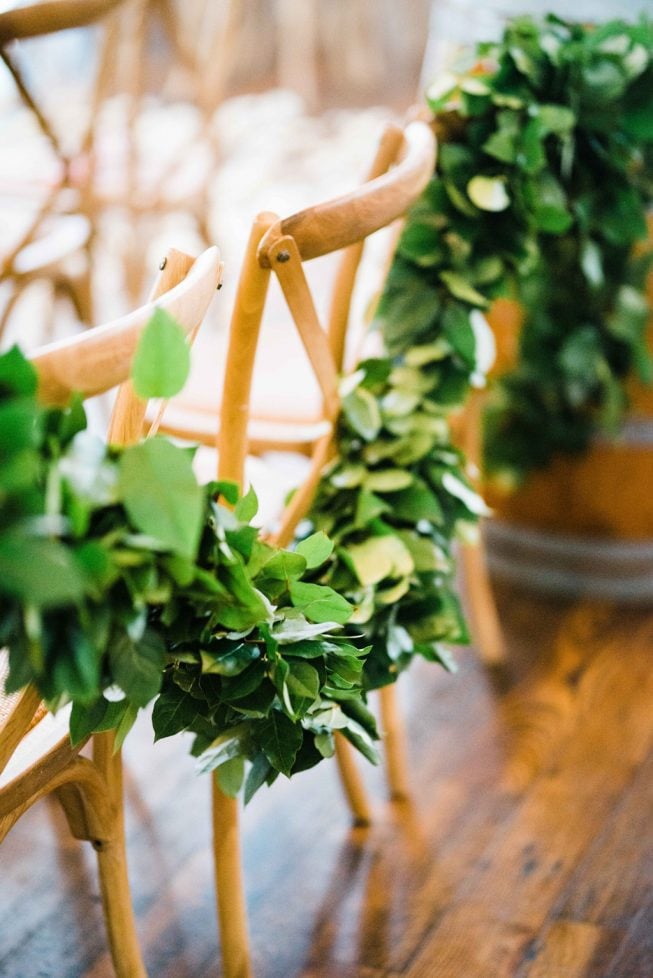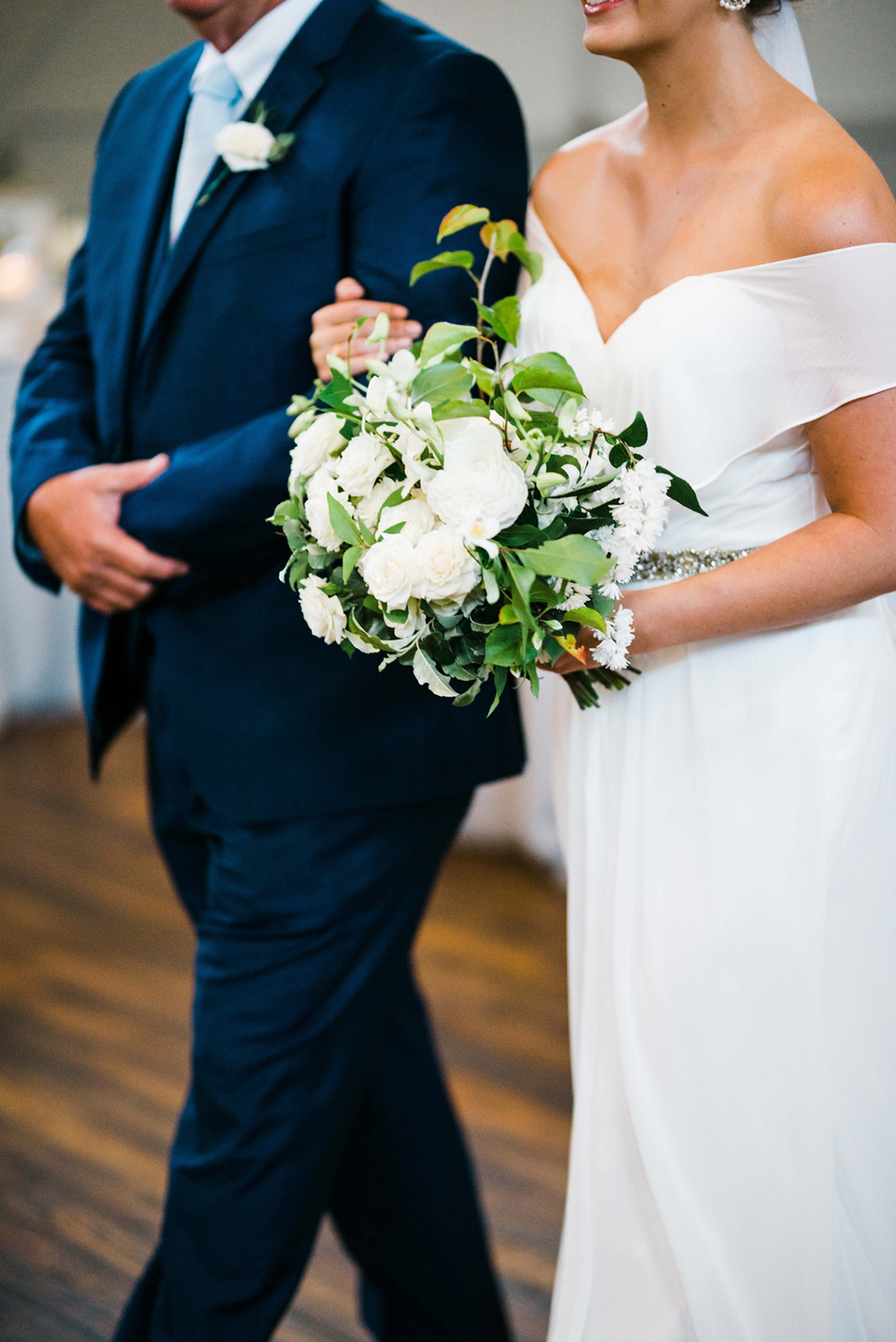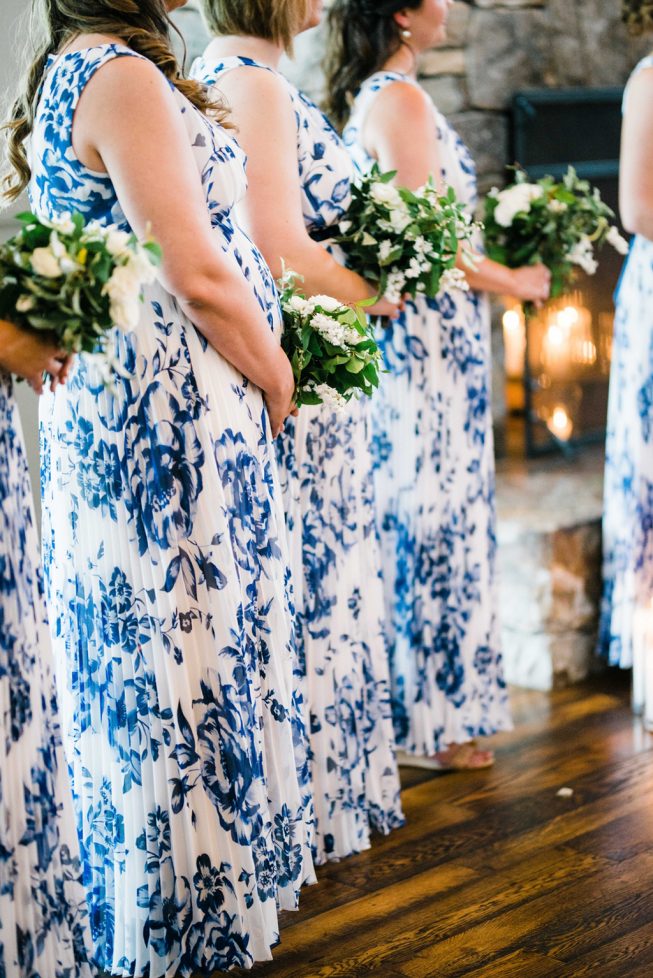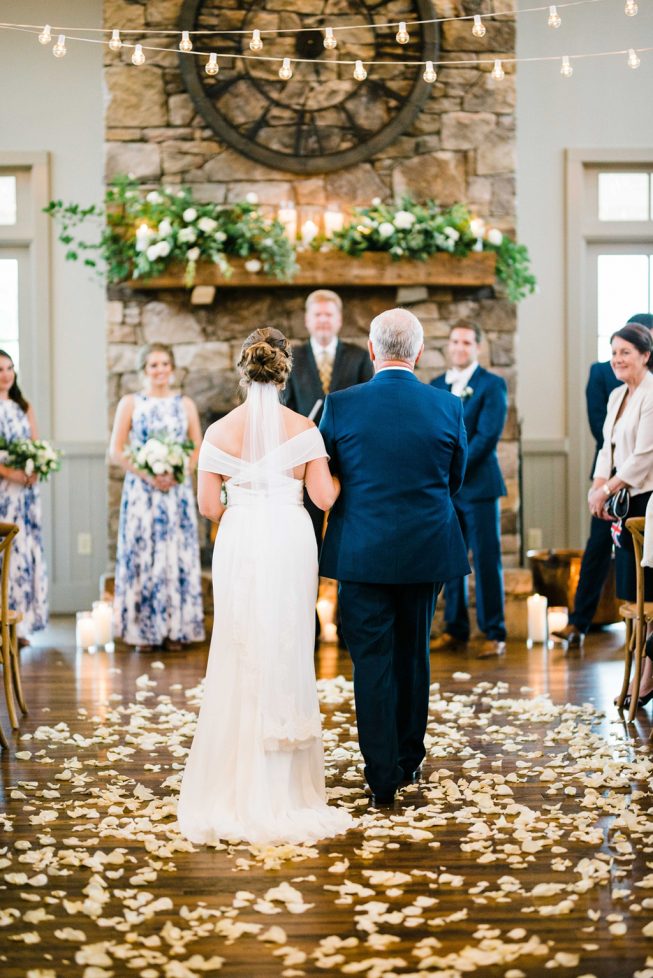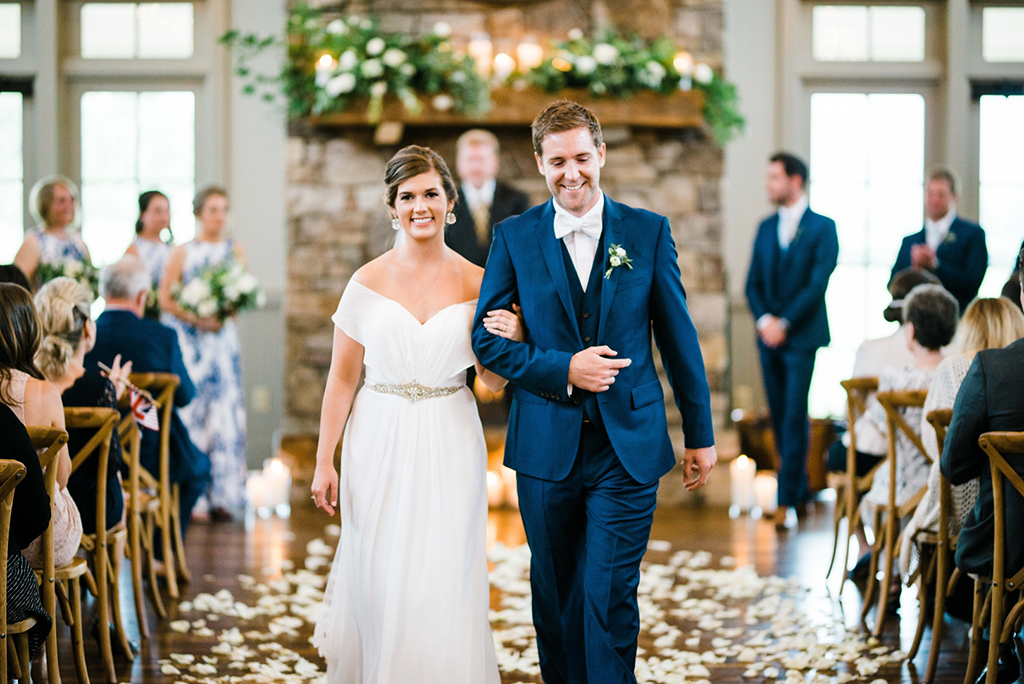 Three years later and Michael's plans were coming to fruition. While on a romantic getaway to Chicago in February, Michael popped the question to Elizabeth by The Bean in Millennium Park. The crowd stood by and joined in on the couple's excitement when Elizabeth said yes.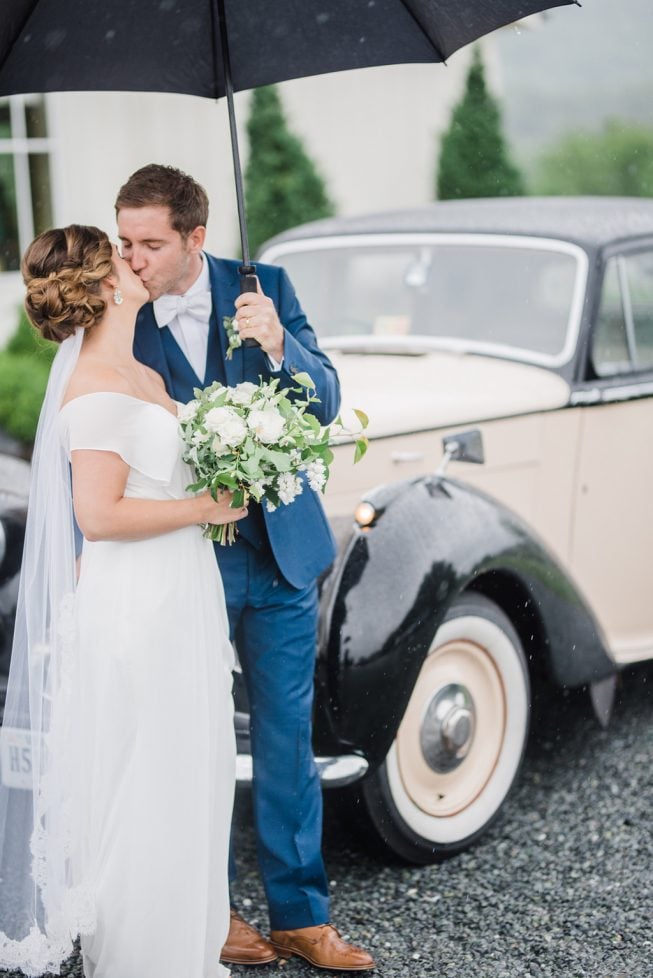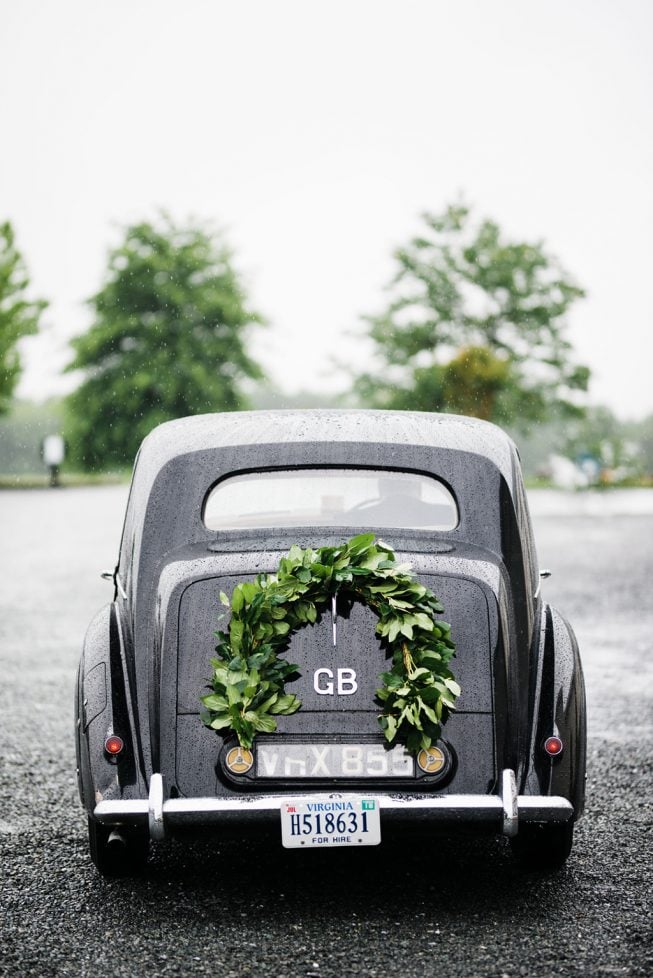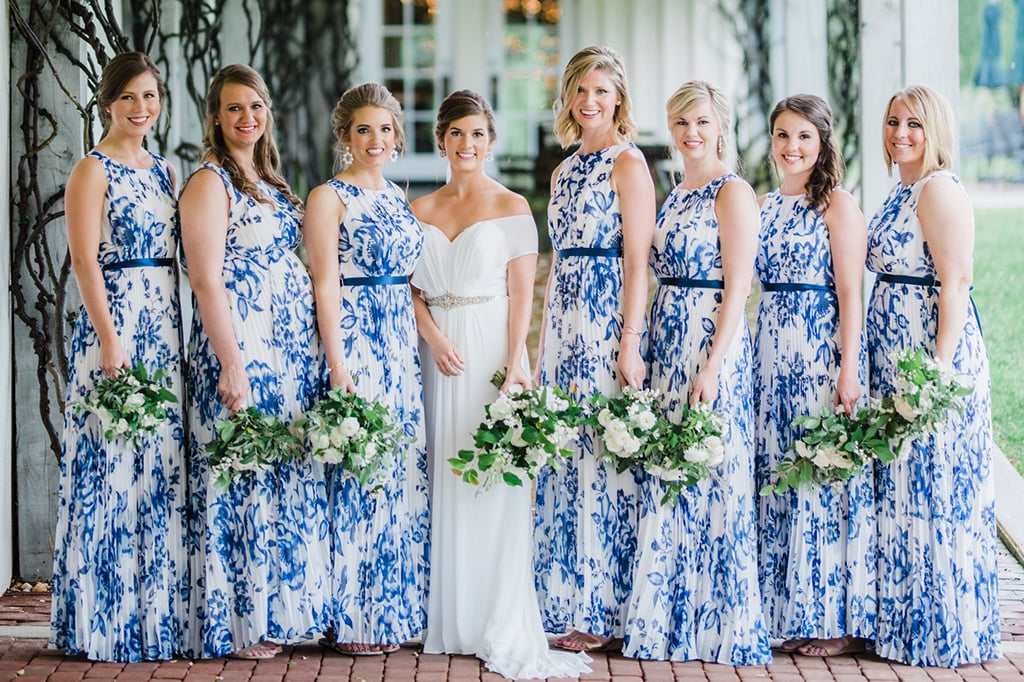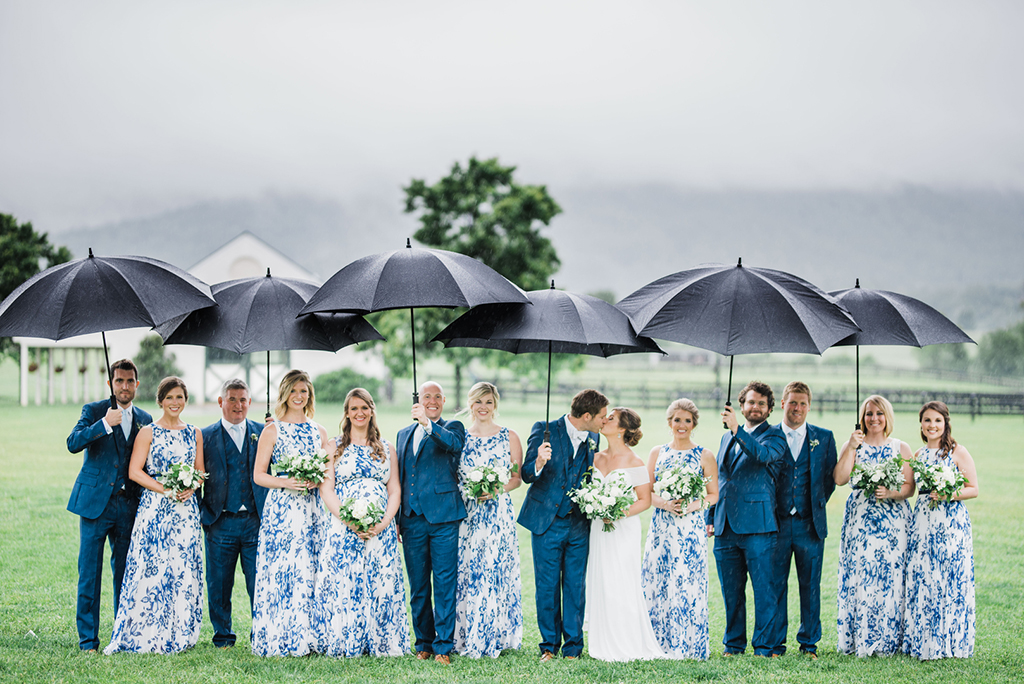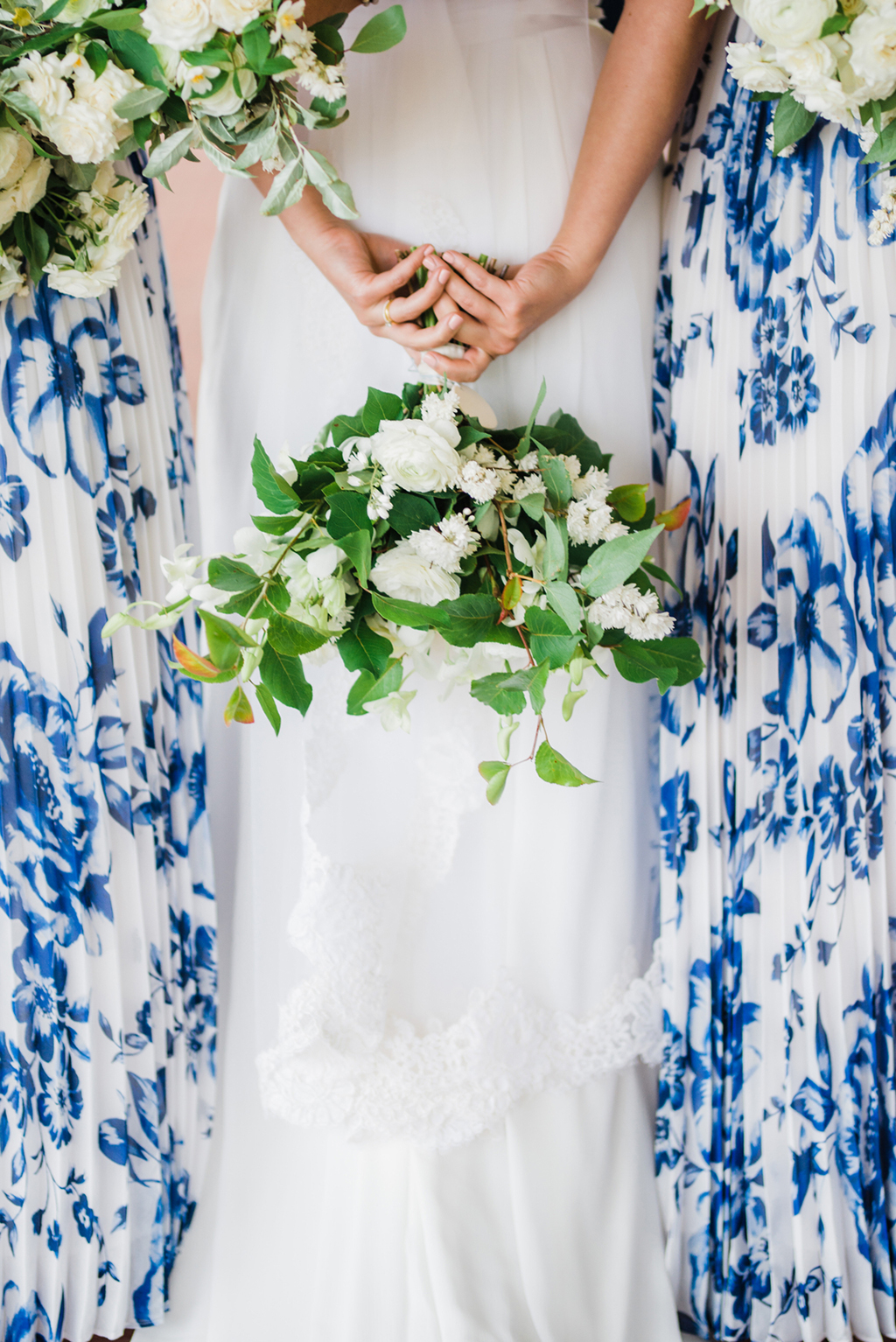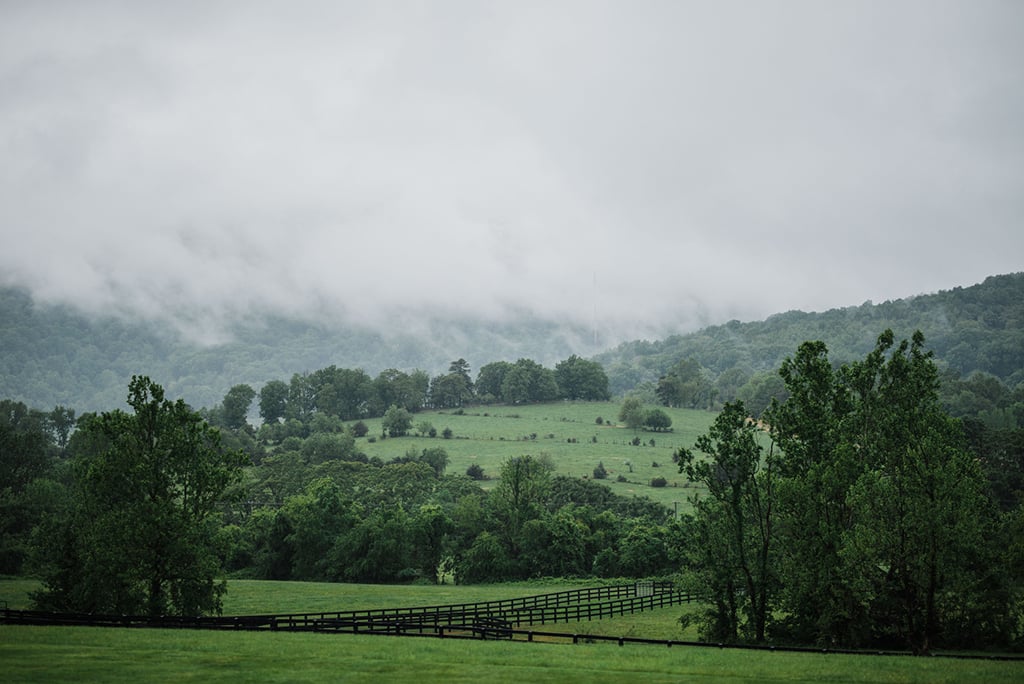 For both Elizabeth and Michael it was very important that they stayed close to their roots. Elizabeth is a Missouri native and Michael hails from Northern England, so when it came time to make some wedding decisions, they chose to stick with what they knew, choosing simplistic and homey decor that paired well with British and American flag details. They opted for catering from a restaurant they were both familiar, creating a menu inspired by local produce.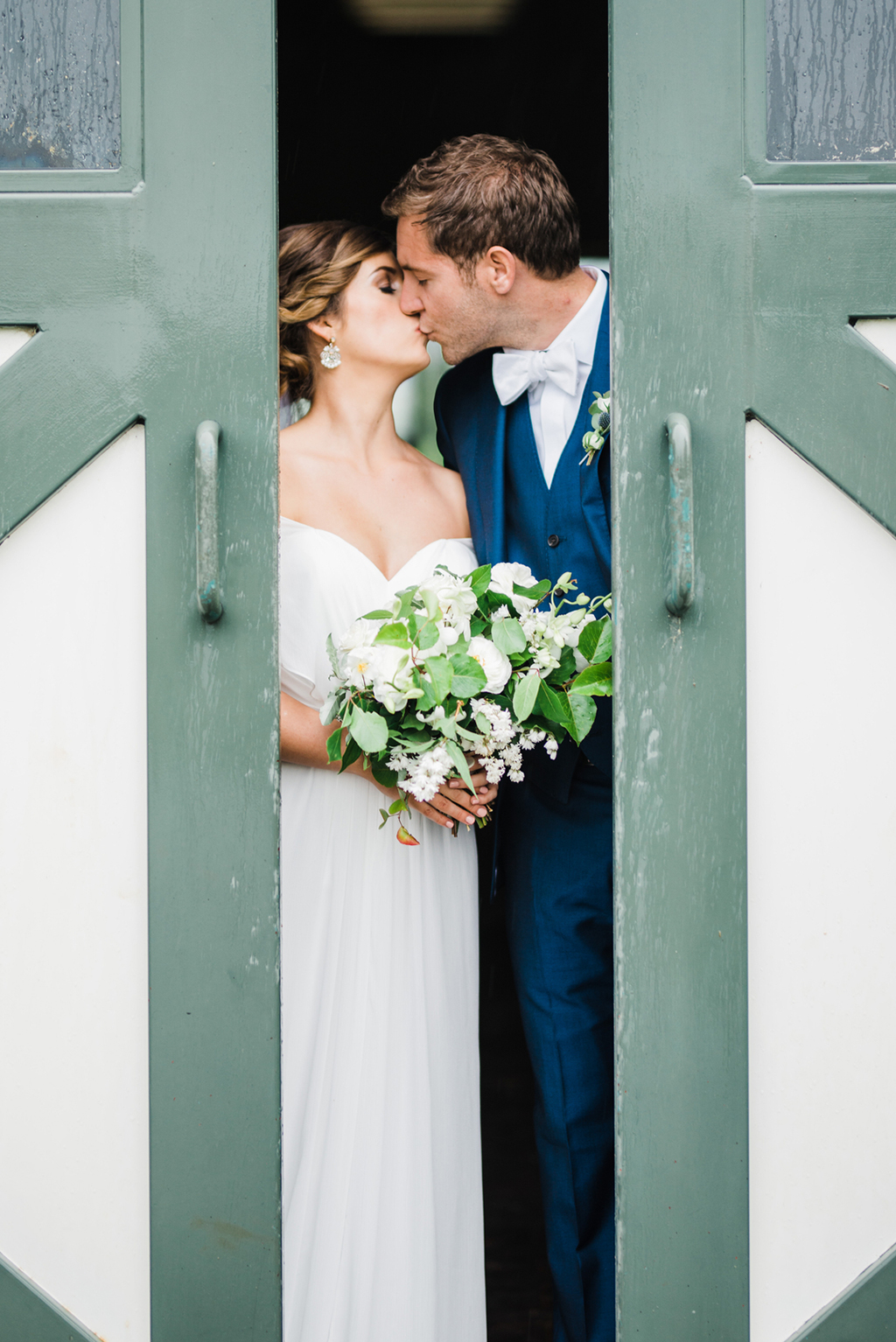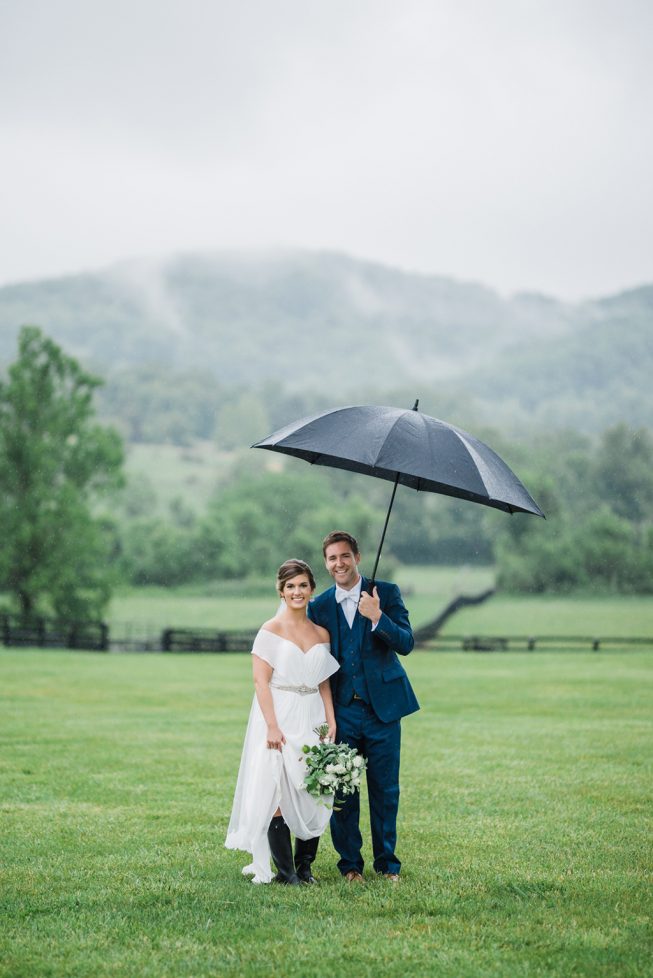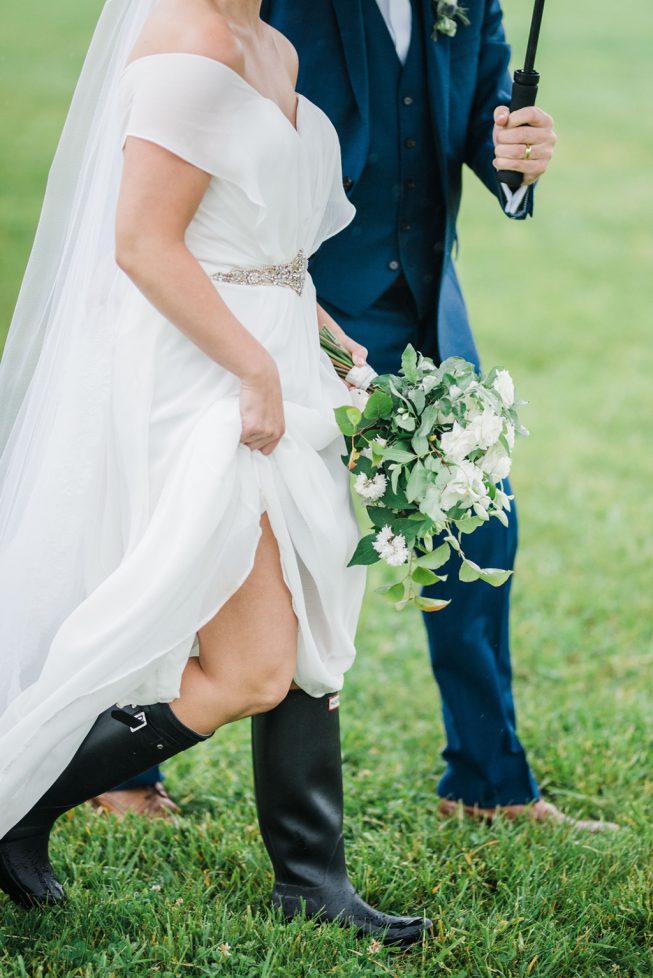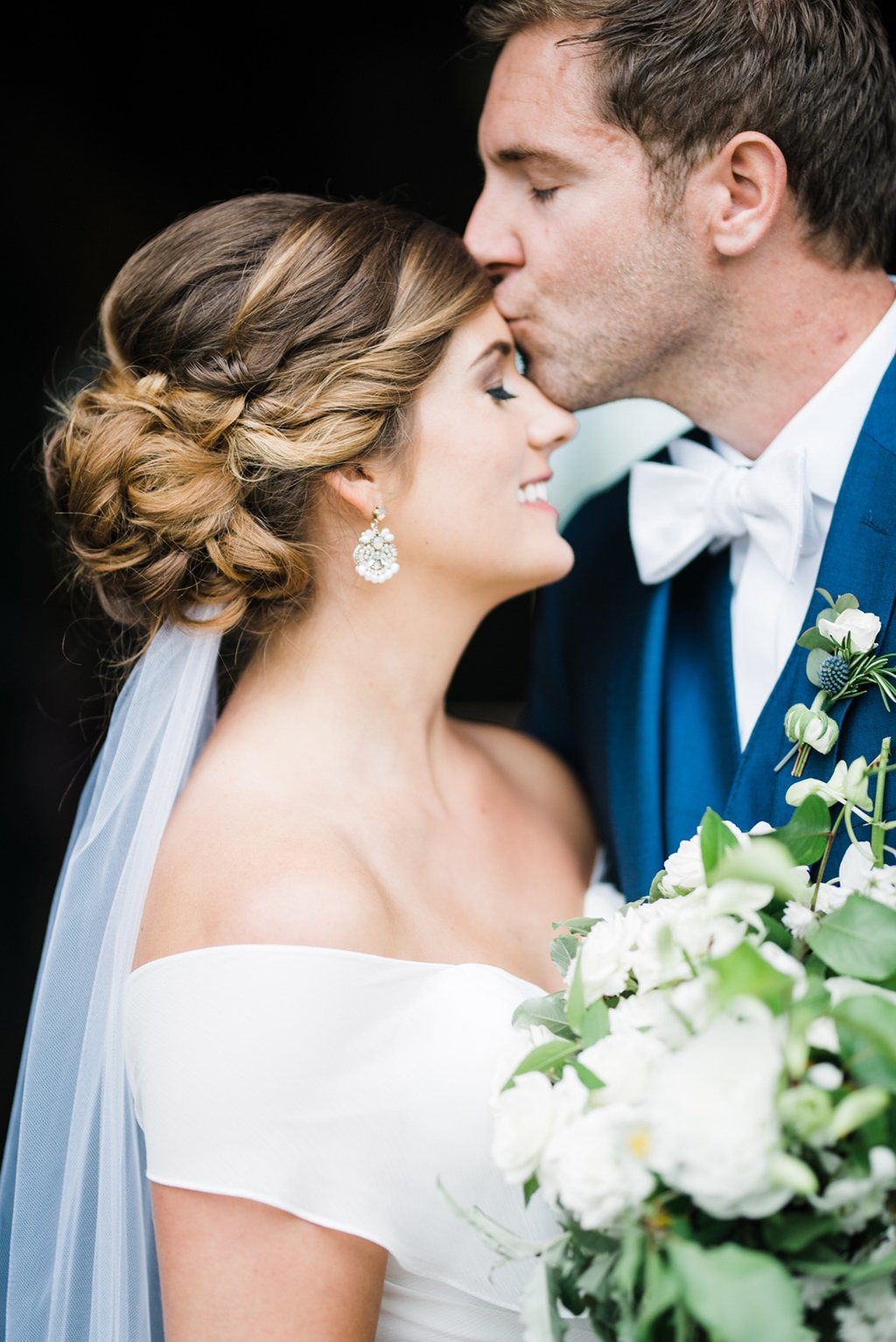 However, for both Elizabeth and Michael the most comforting element of their special day was having both their families celebrating with them together, including Michael's 92-year-old Nana who had traveled from England for the occasion.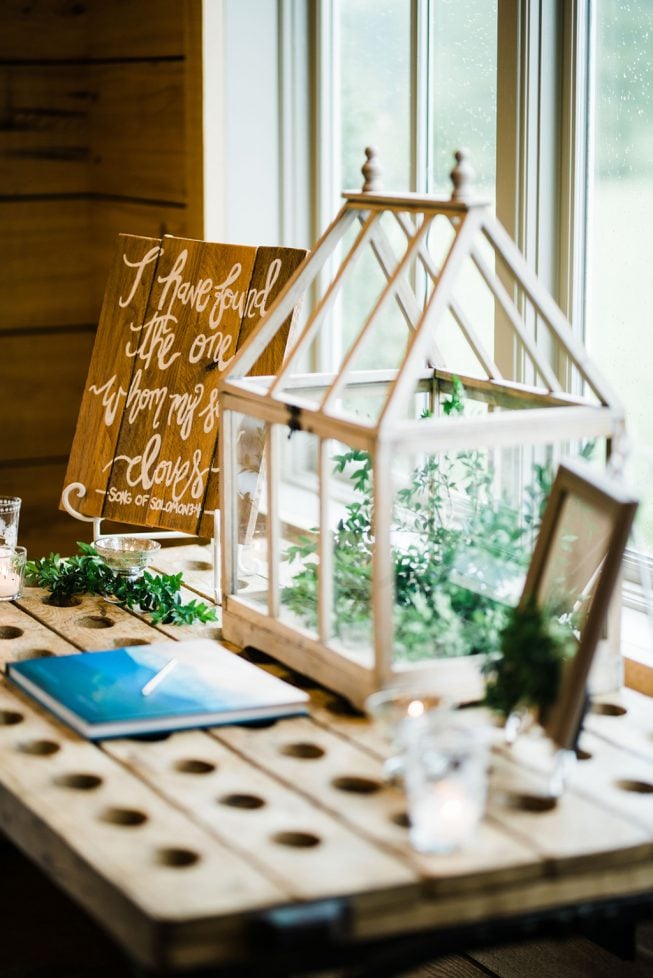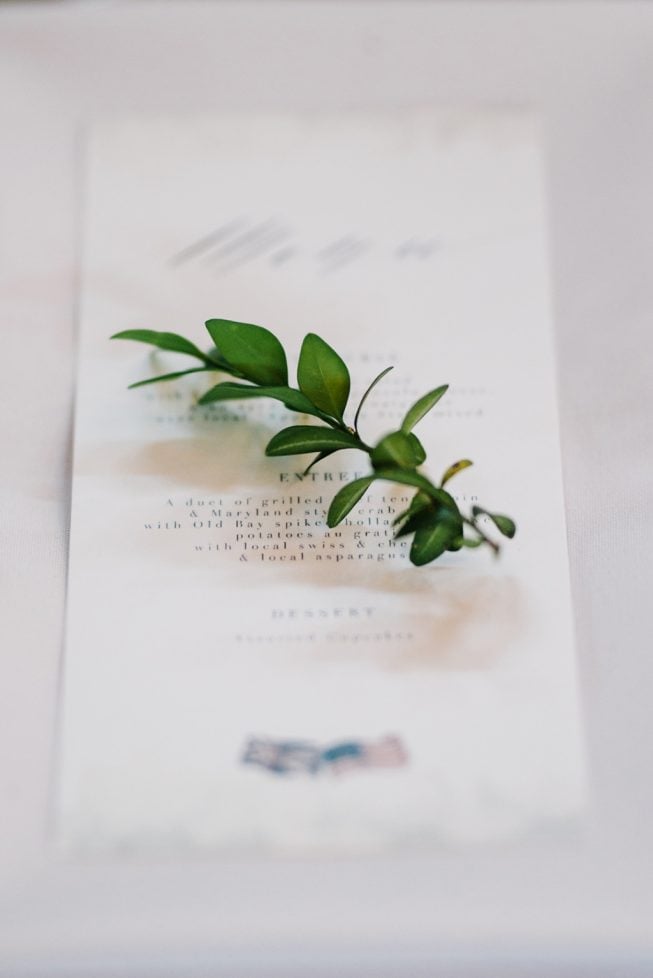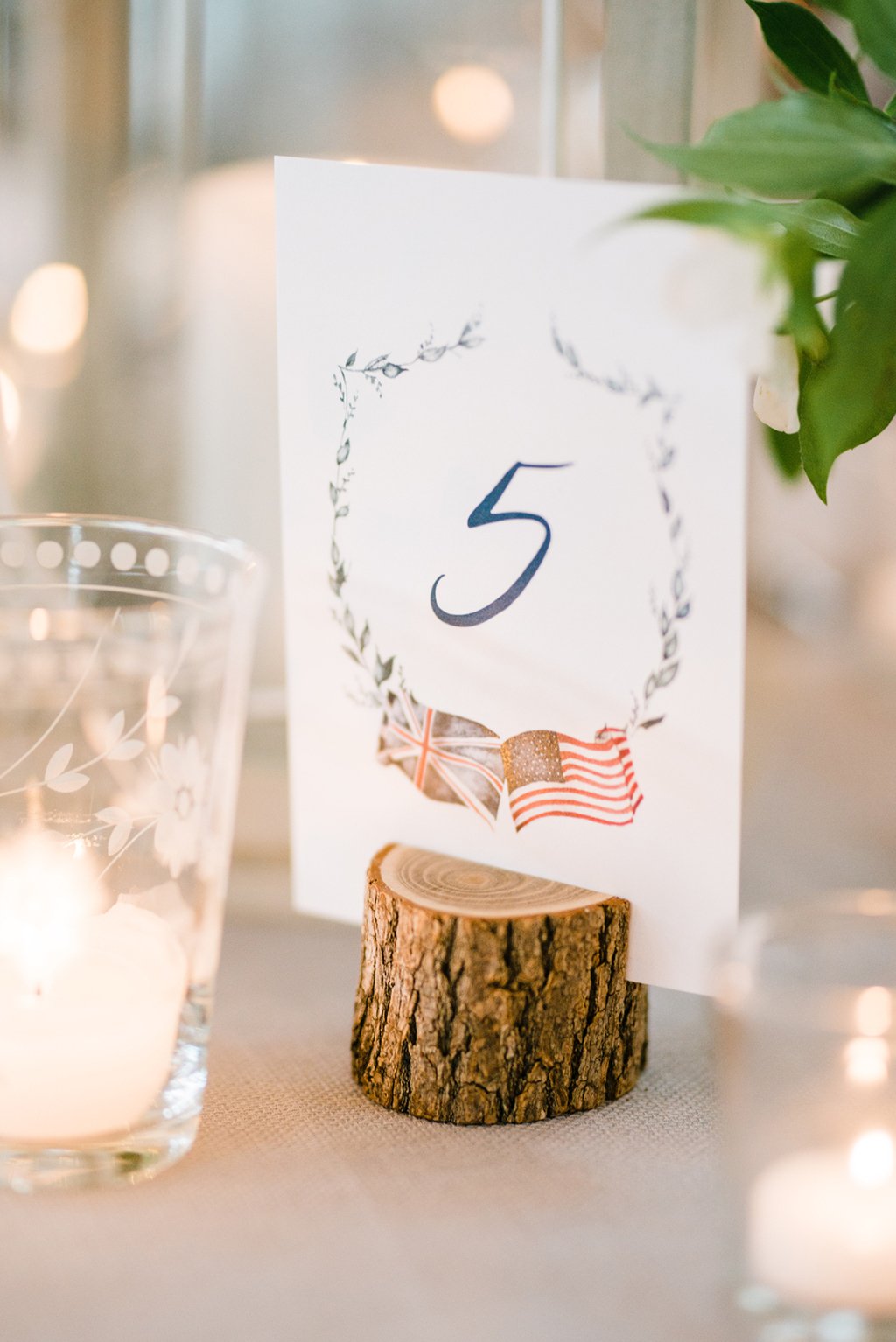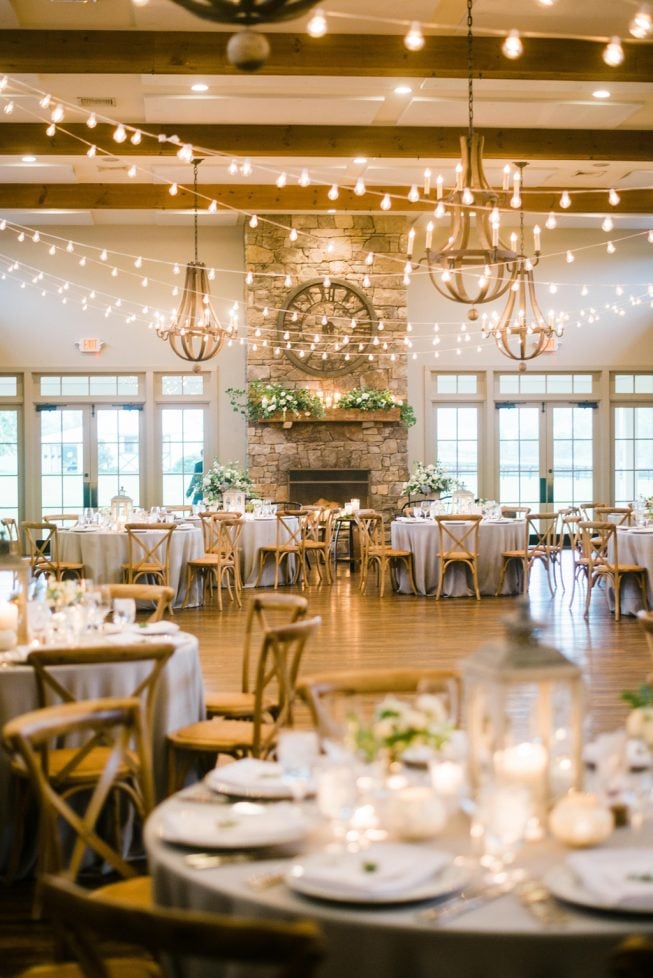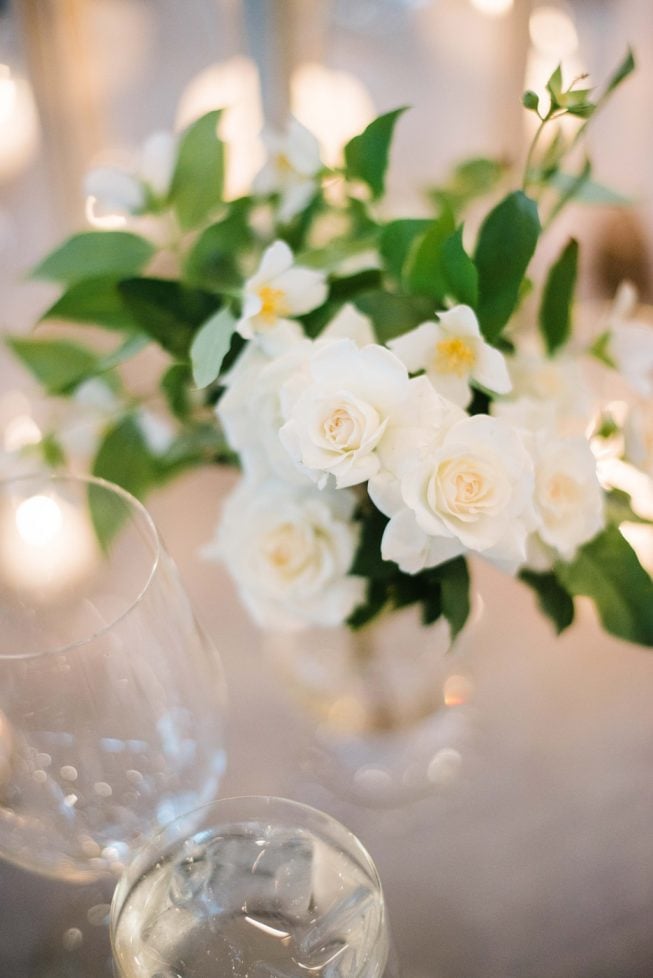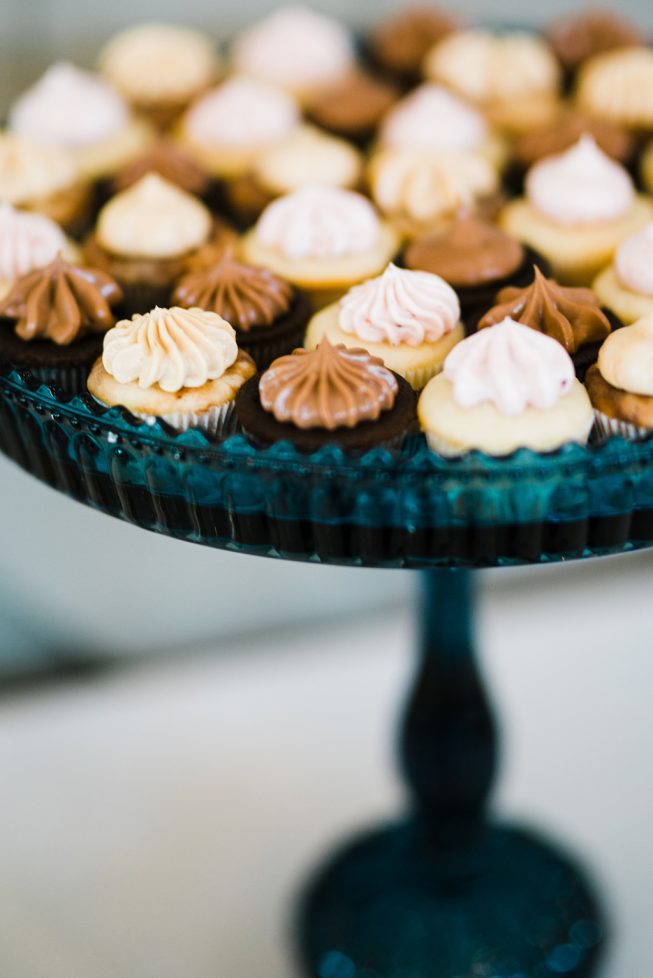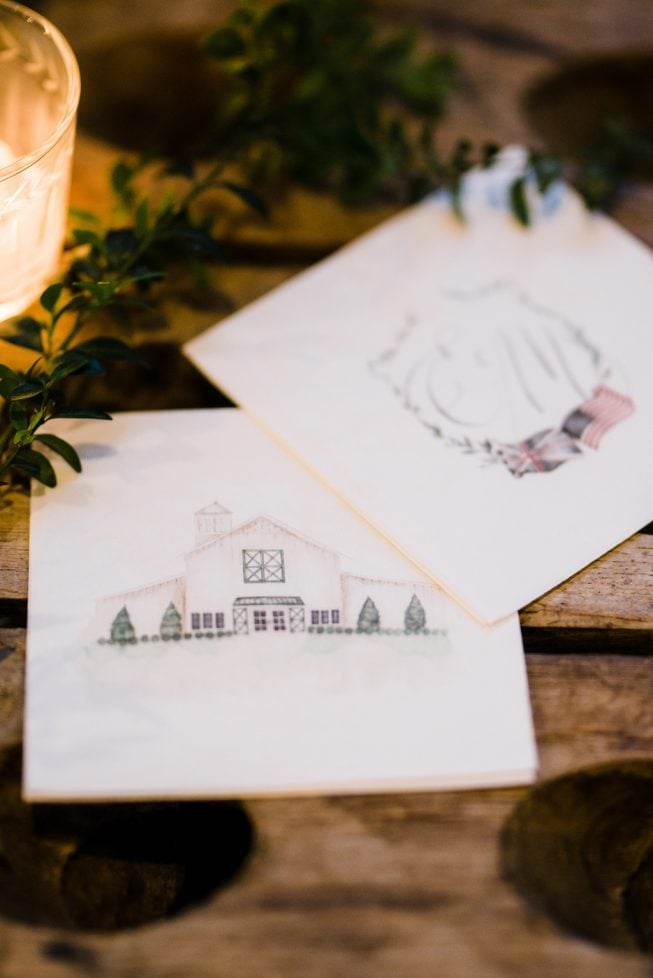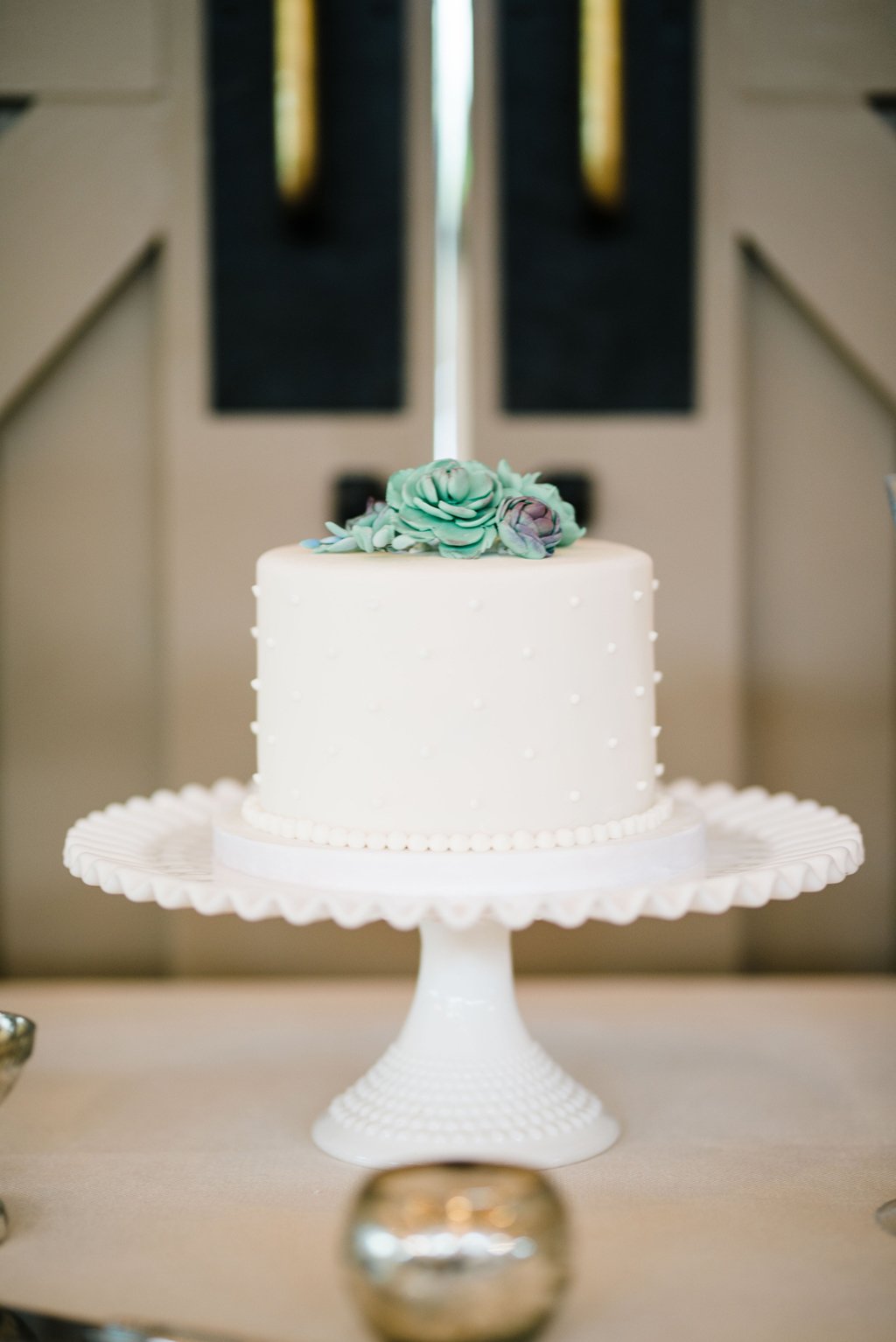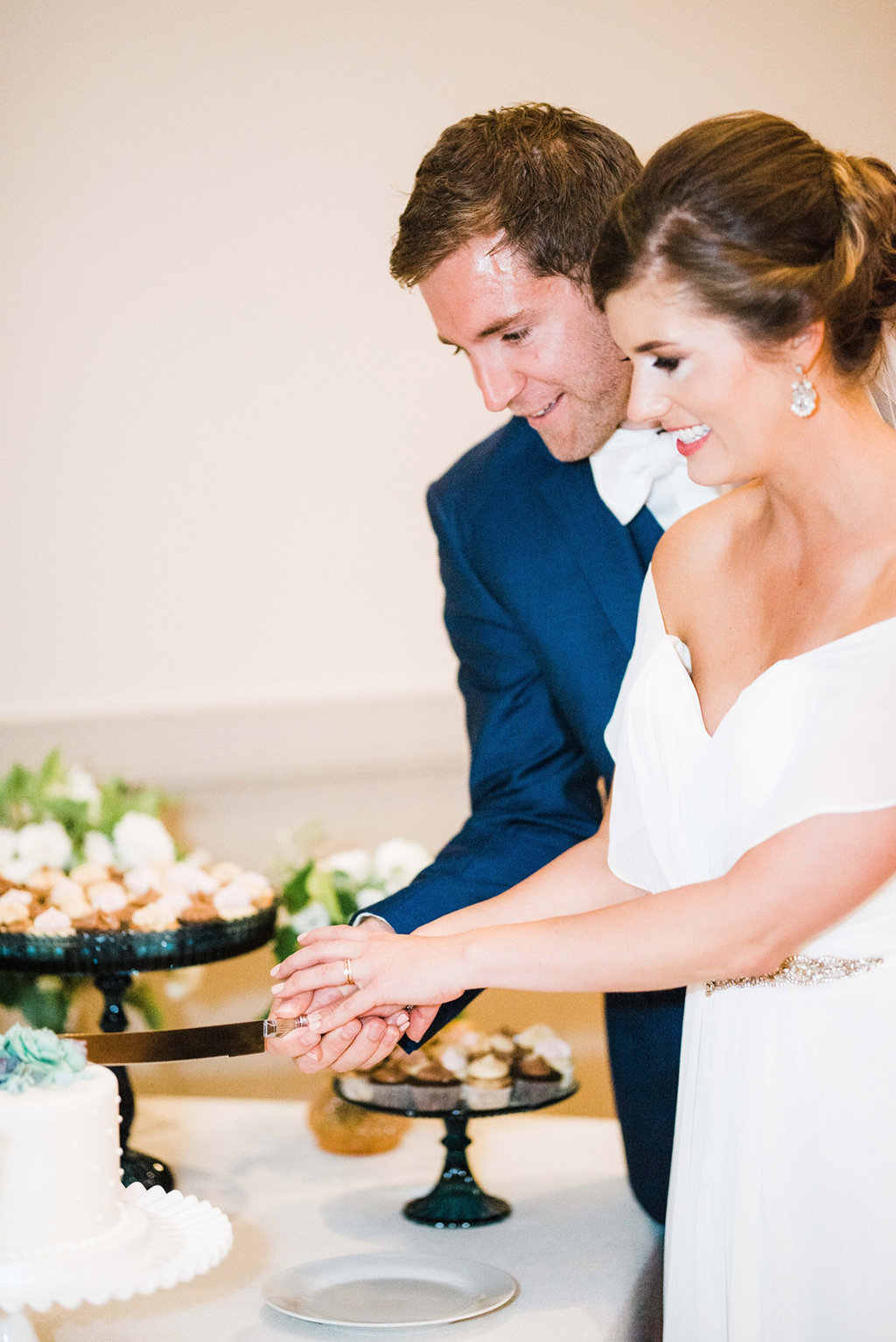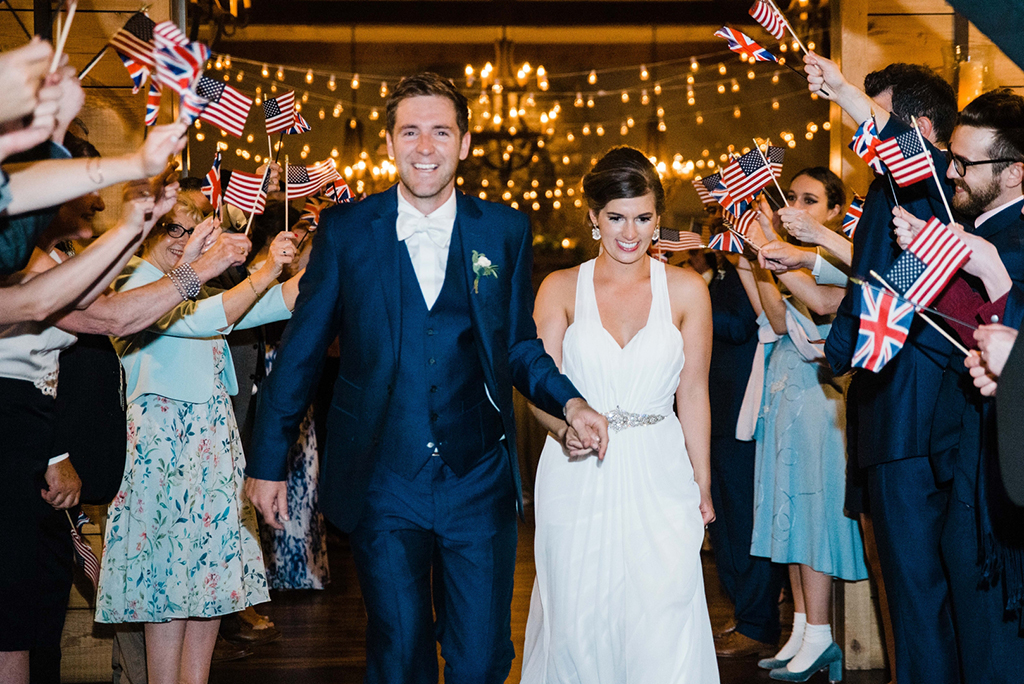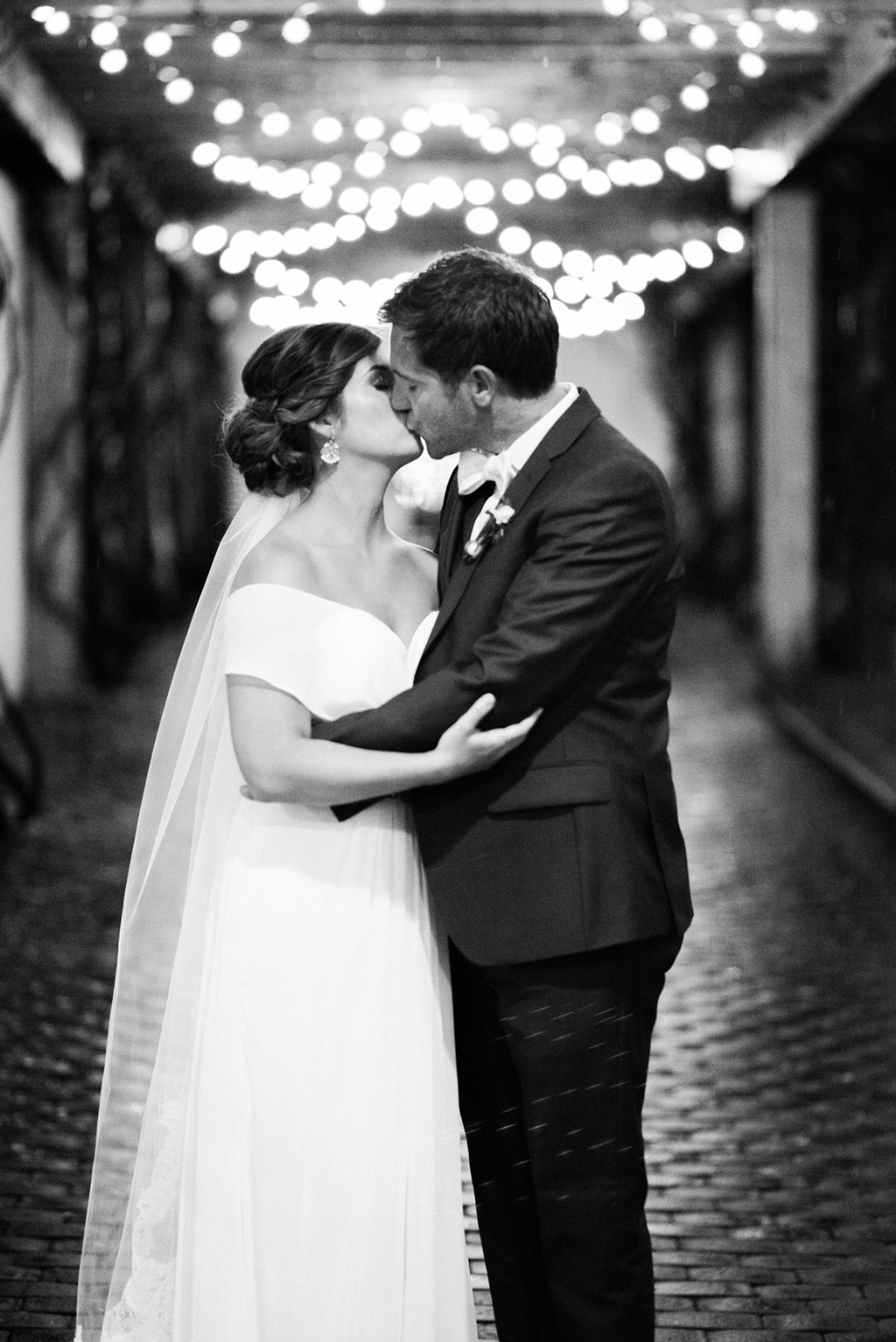 Before taking off for their dreamy Tuscan honeymoon, the couple relished in the final moments of their wedding surrounded by loved ones. They held hands while dancing to their last song of the night, the Beatles' "All You Need is Love."
The Details