Summer Shepherd and Ben Deal ran on the same cross country team for three years in high school. Summer remembers thinking that Ben's "crazy blonde hair" was pretty cute. However, it wasn't until they crossed paths at a mutual friend's birthday party over summer break during college that they started to discover more mutual connections.
When an old teammate invited them both to a wedding, the two decided to carpool. The hour-long ride started to pass by quickly once they started talking. Contrary to Summer's expectations, Ben stuck around once they arrived at the venue, even saving her a seat next to him for the ceremony.
"Since high school Ben has always been so goofy and light-hearted," says Summer. "When I found him to be romantic and compassionate as well, I couldn't help falling for him."
Within a month the couple were officially dating.
"After our friend's wedding when we started hanging out, Summer signed up for her first triathlon on the morning of the race to impress me," says Ben. "It worked."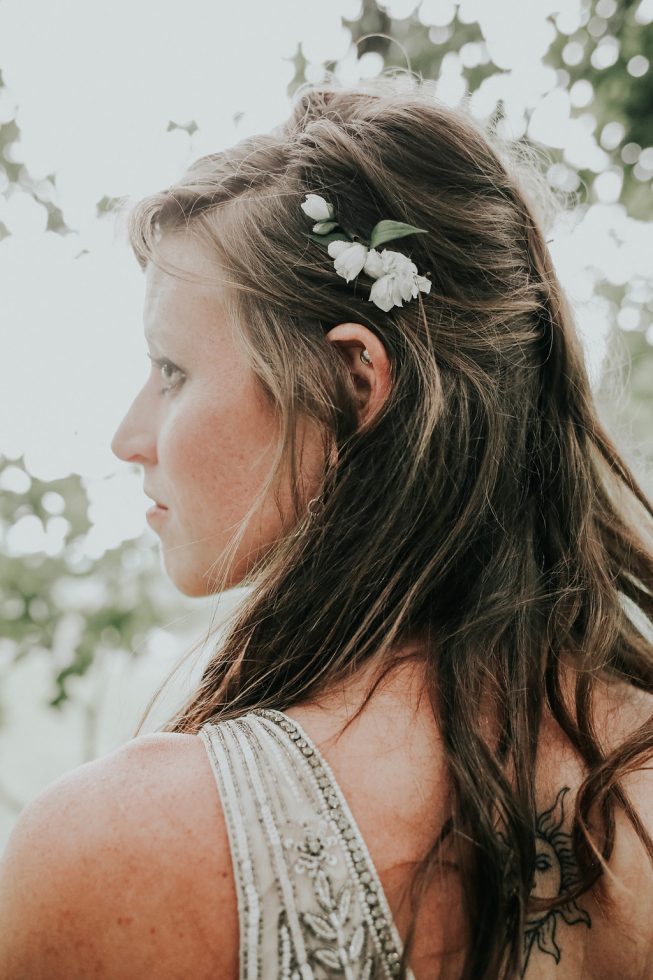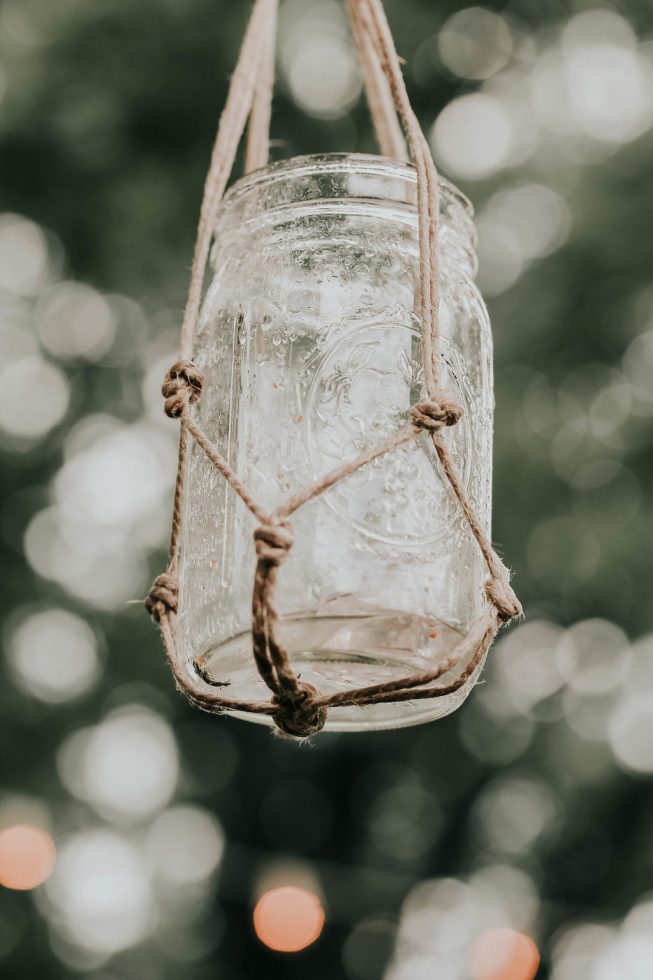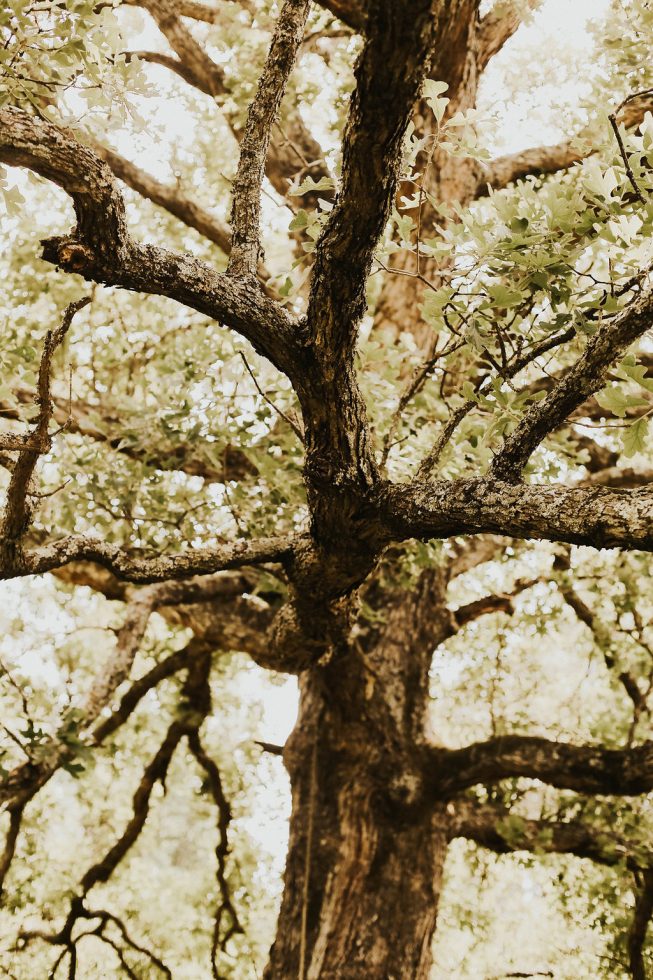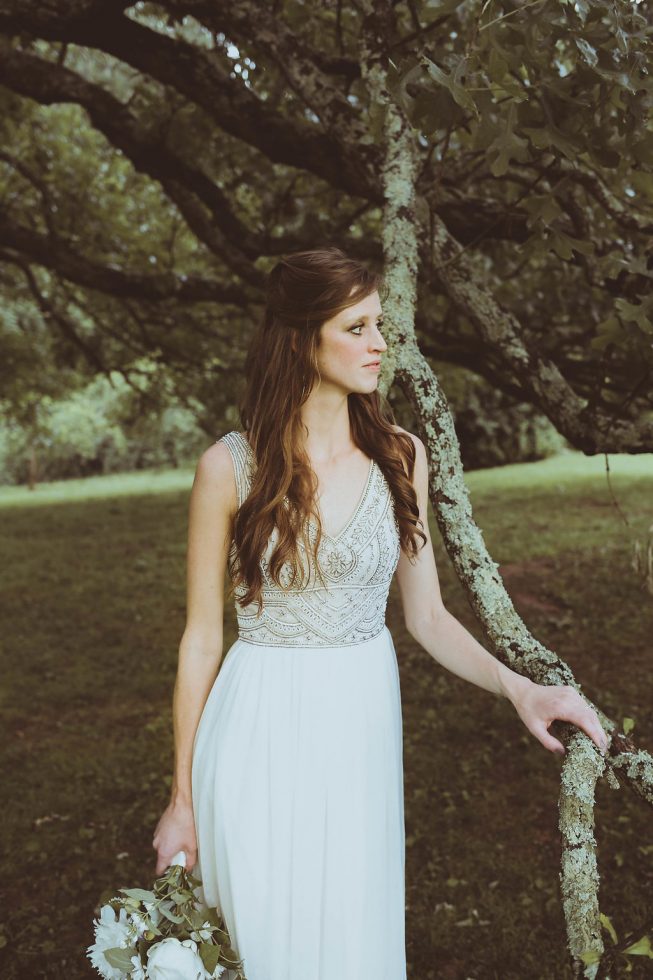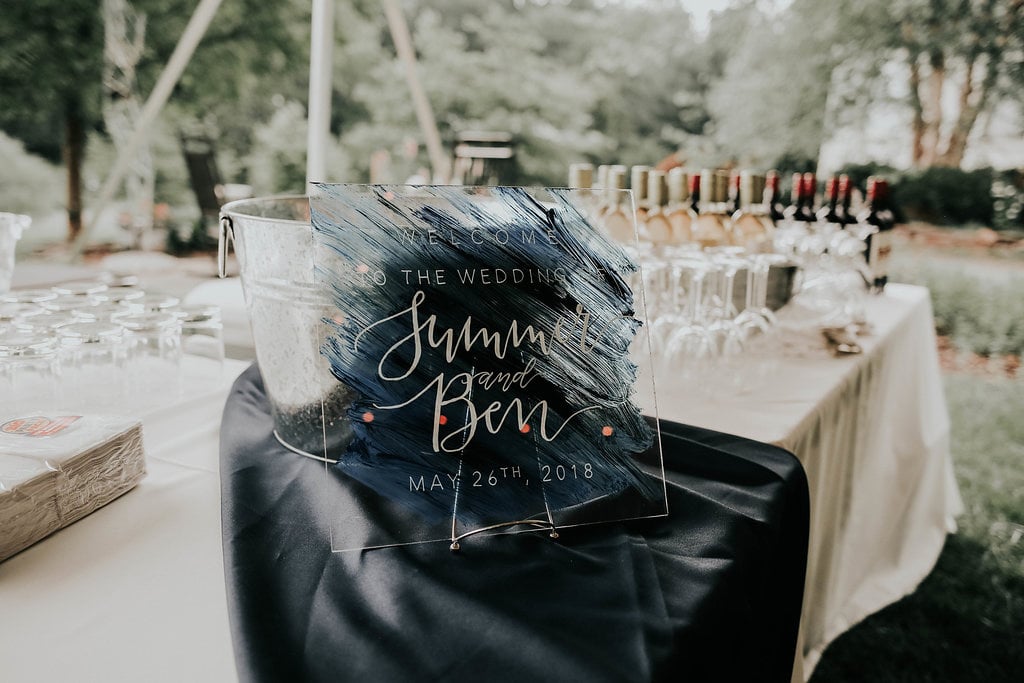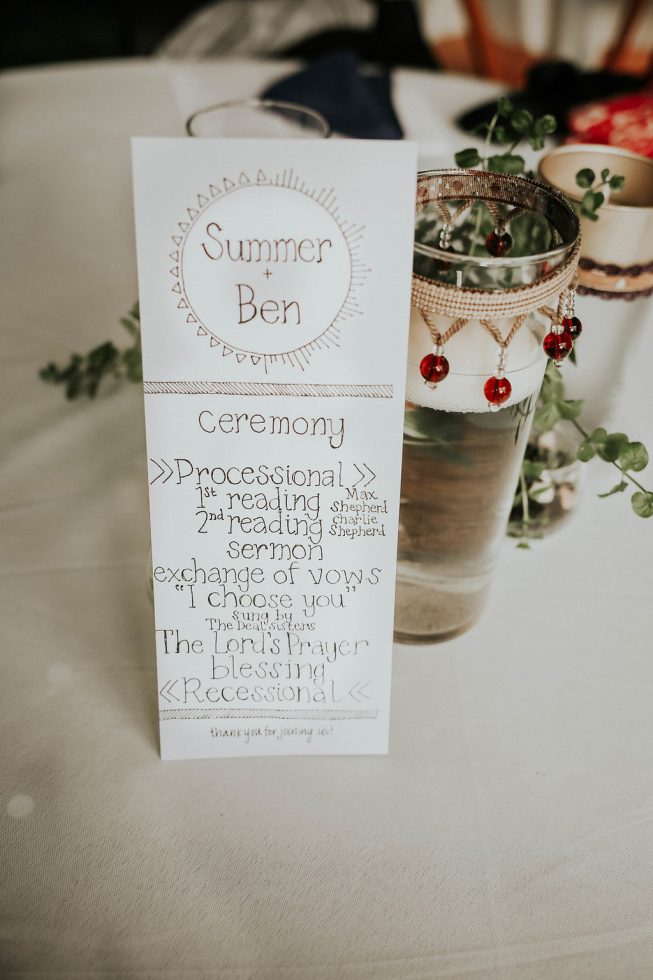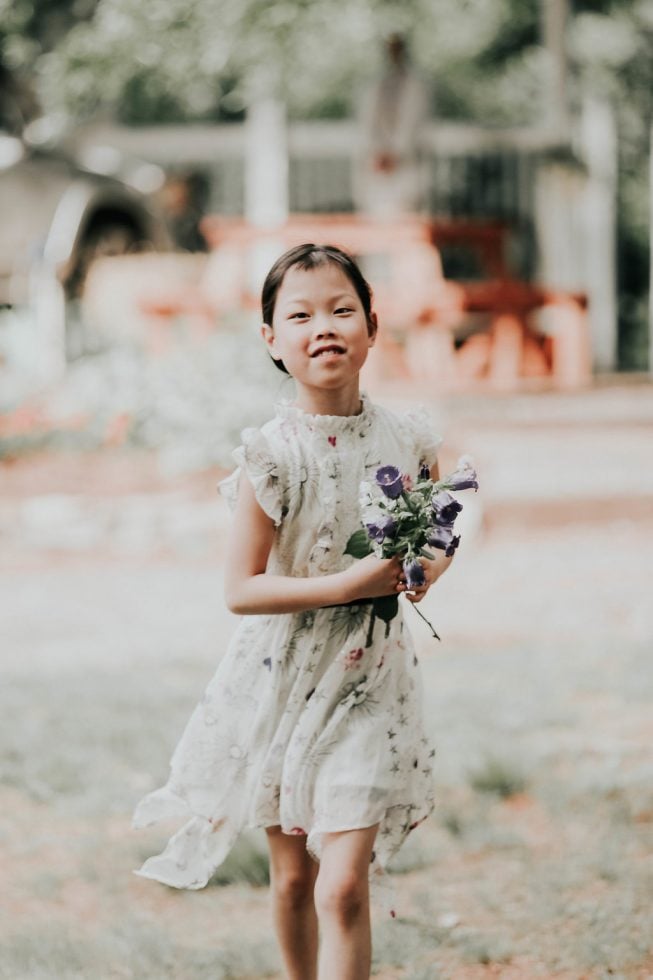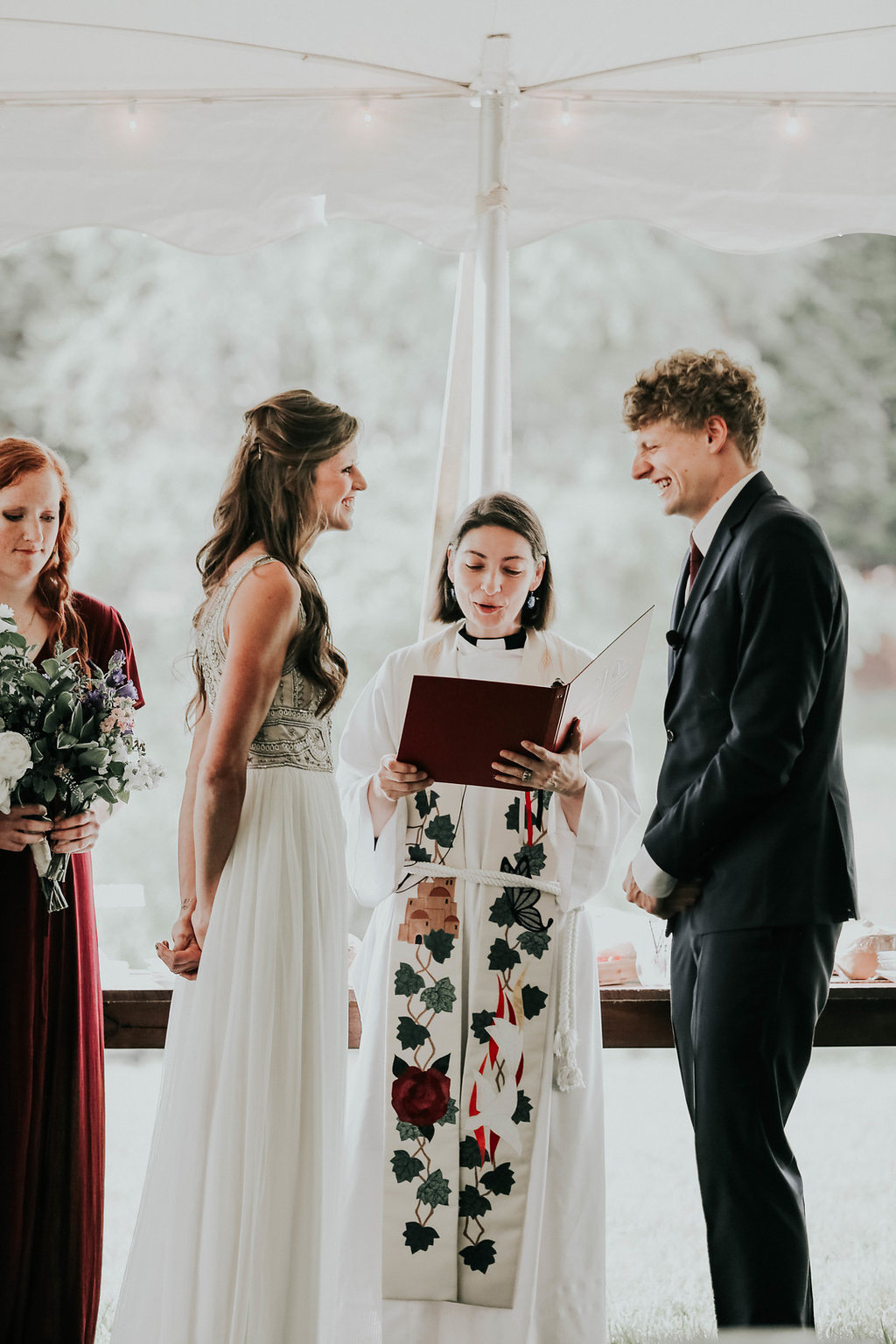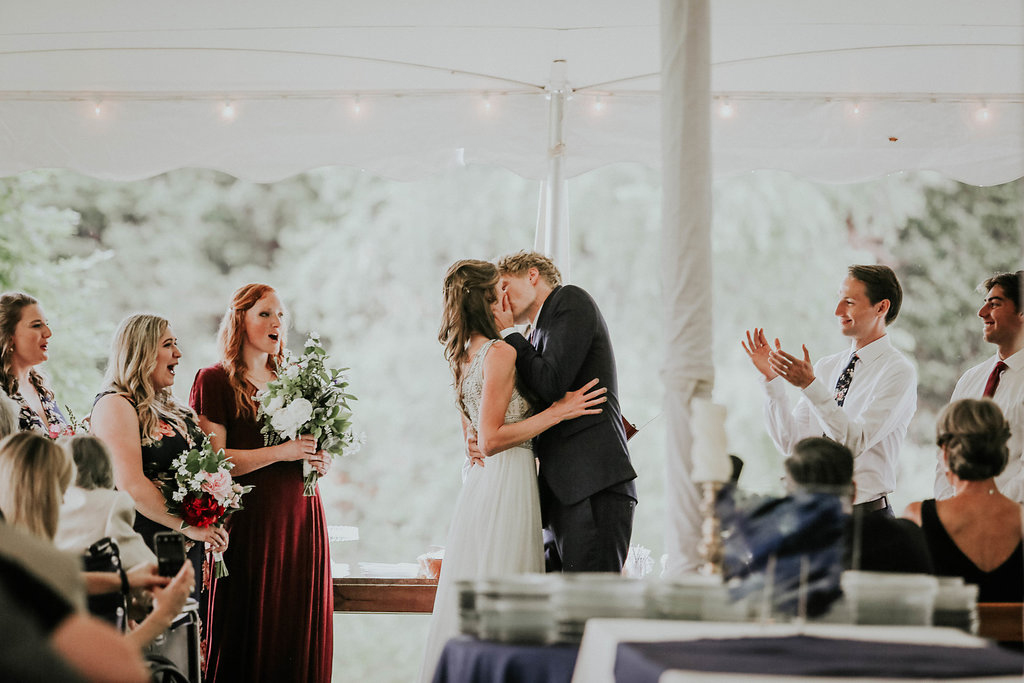 Both Summer and Ben are very passionate about keeping an active lifestyle: after their graduation the two even went backpacking through Switzerland. Afterwards, the busy couple made plans to move to Albuquerque together in the fall. With so much going on, there didn't seem to be a lot of opportunities to settle down and get engaged.
When the couple planned a week-long trip to Maine, Summer was hopeful that Ben would finally propose. Little did she know that the package Ben's mother had asked her to deliver to Ben and his sister upon arrival in Maine was the ring itself. But a week into the trip and, to Summer's dismay, the odds were not looking great. Then after a run, Ben and Summer went to Ben's favorite cliff-jumping spot overlooking a lake. After a quick swim and with the gorgeous lake view as a backdrop, Ben got down on one knee and proposed.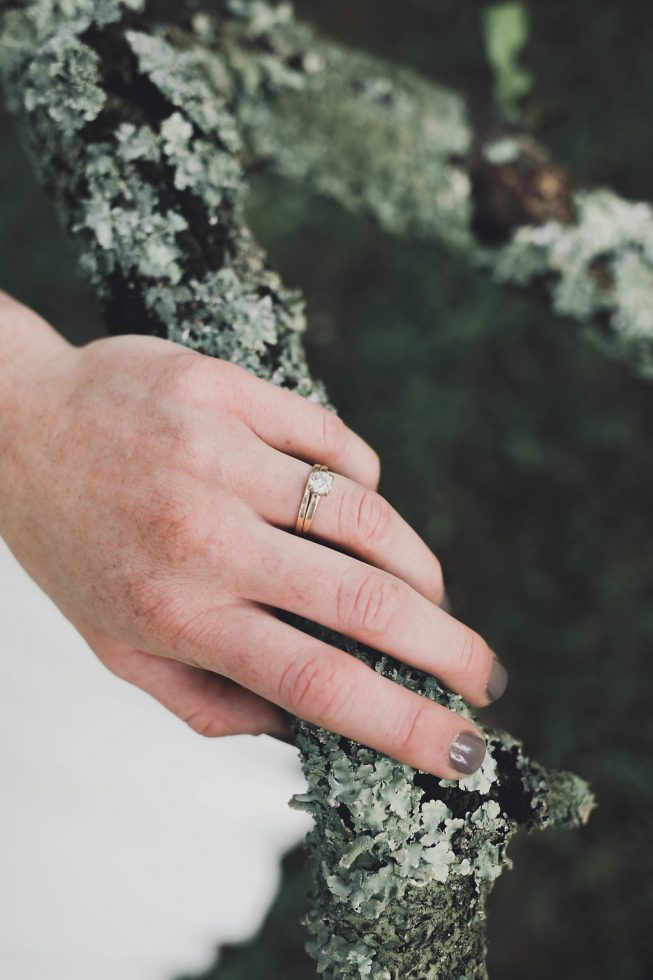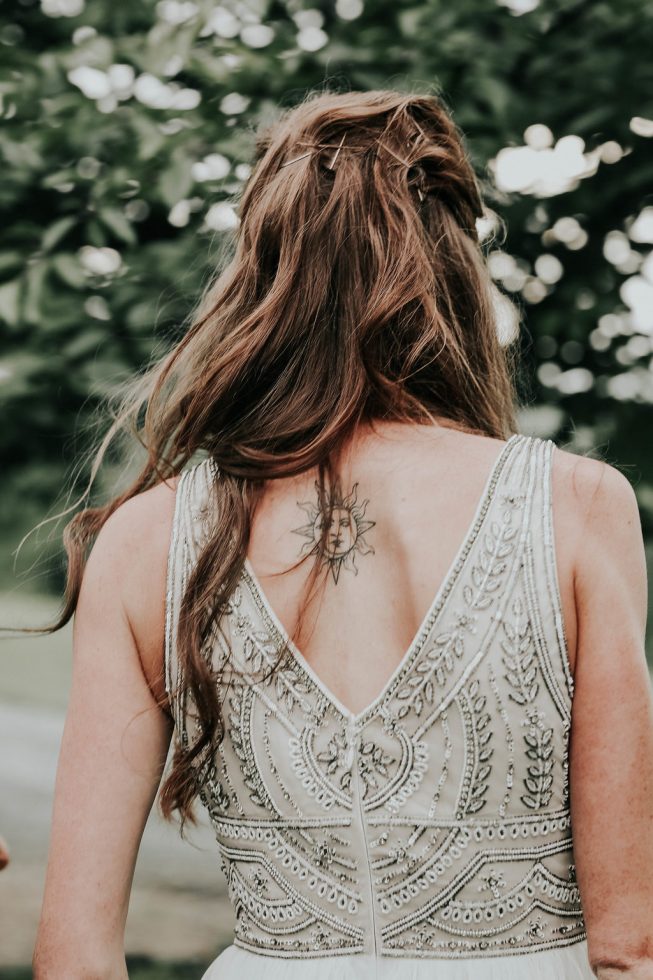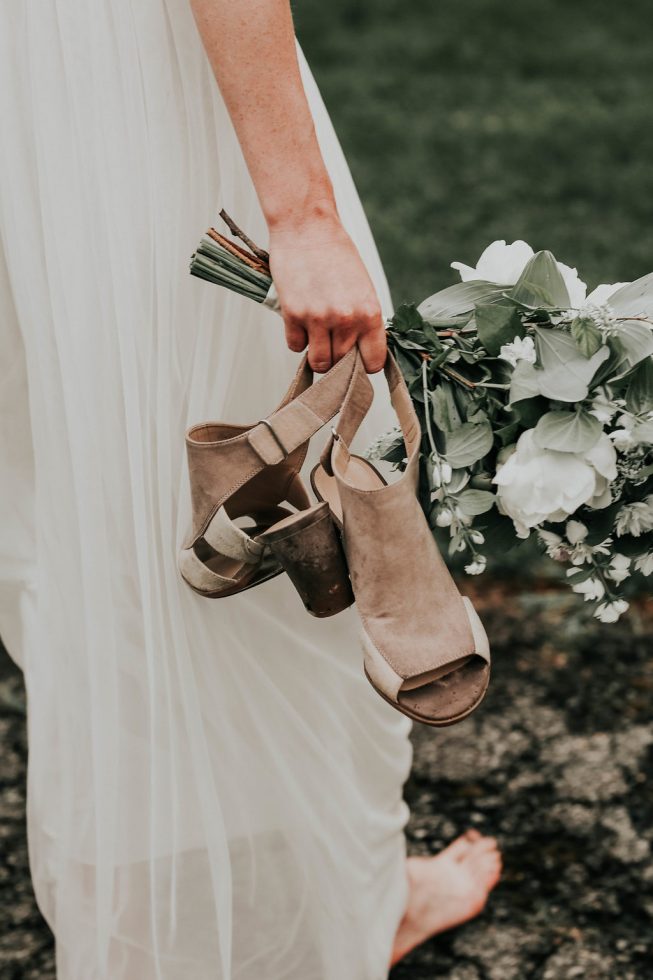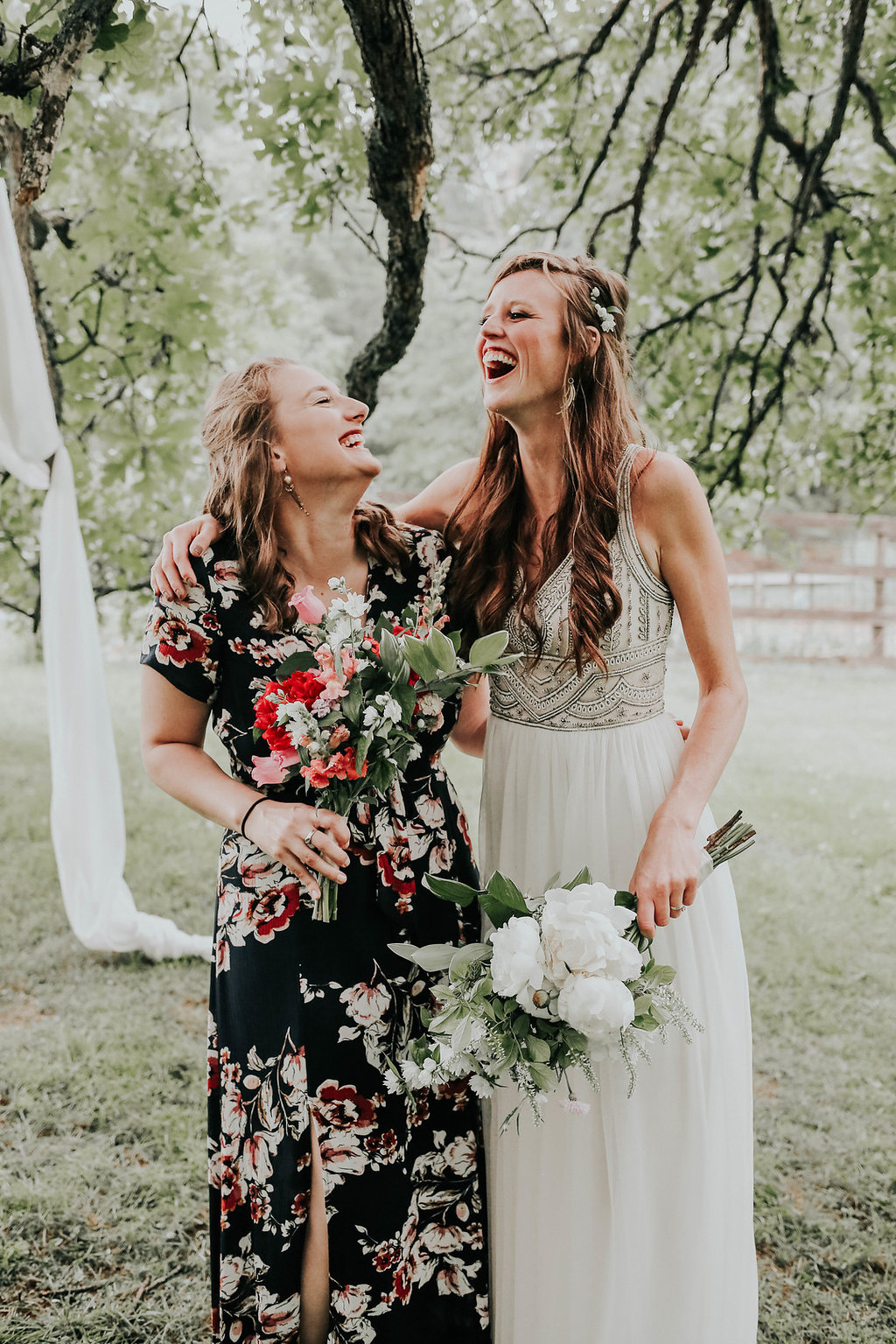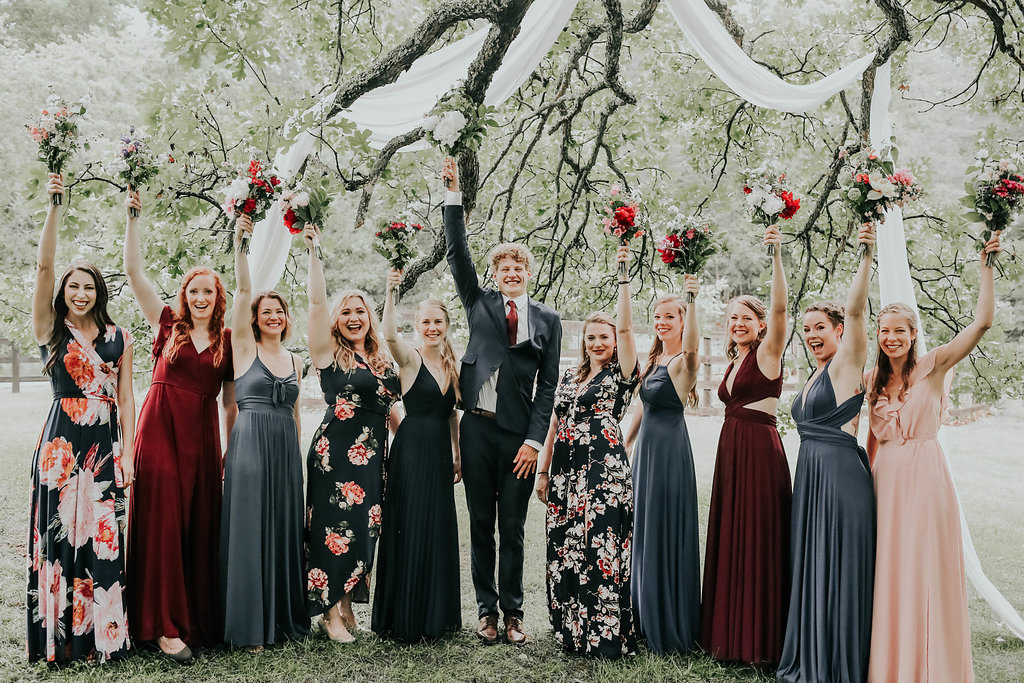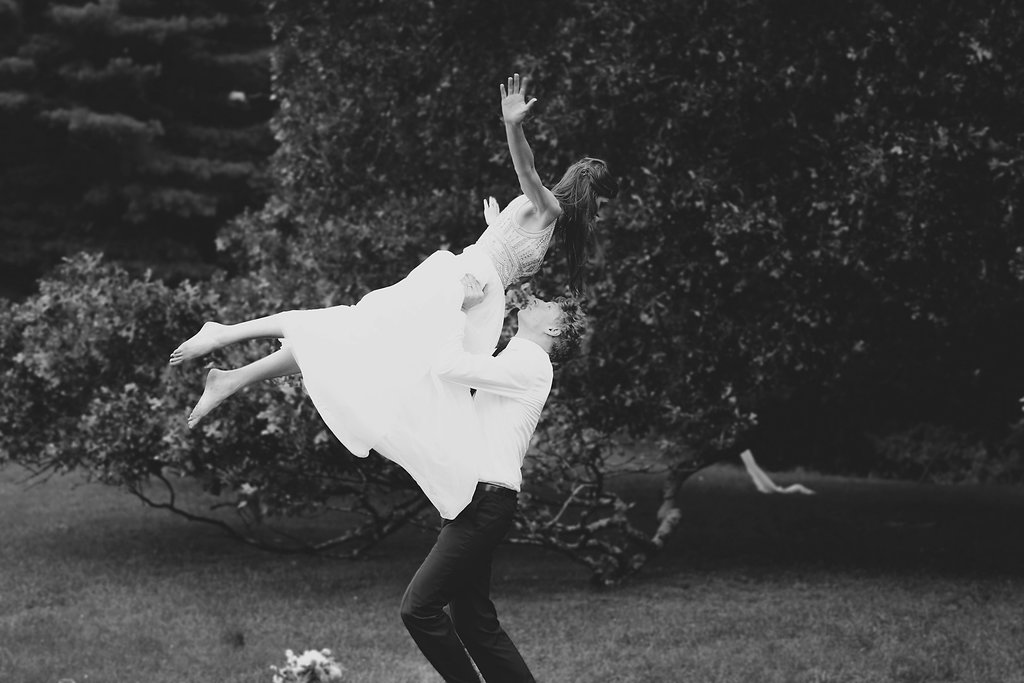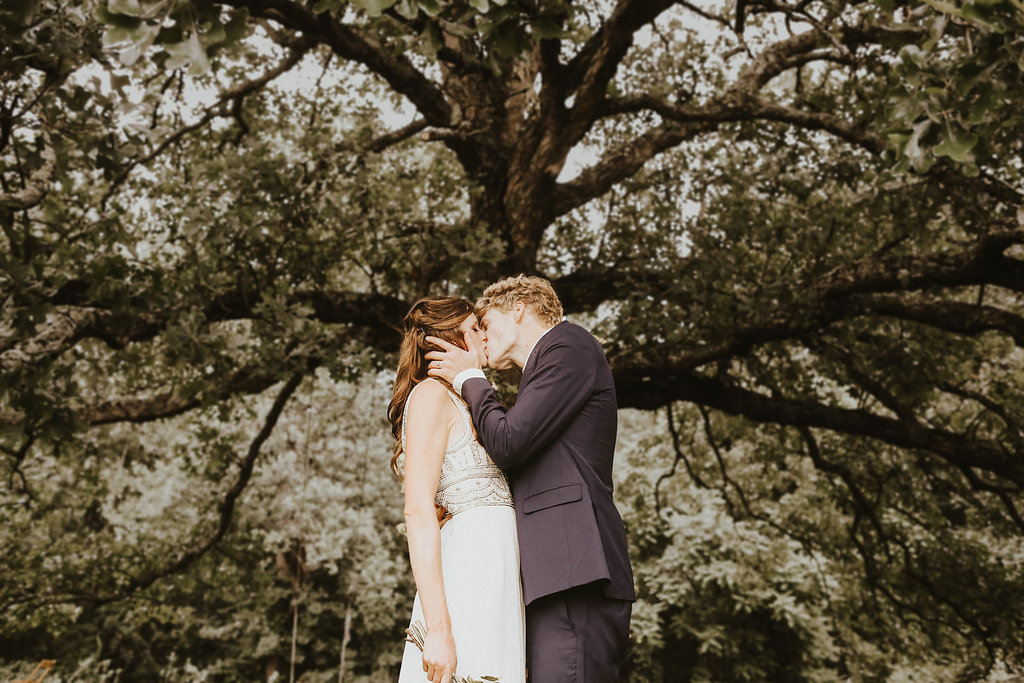 Ben and Summer's "Boho Chic" themed wedding was a beautiful family affair, which took place in the front yard of Summer's parent's house. Summer made flags out of the many materials she had collected from her travels to Kenya, Uganda, and Indonesia. Hanging lights and lanterns were scattered throughout the yard along with a Badminton court for a more quirky vibe that fit the couple's personality. Family and friends arrived a week early to help the couple set the scene: the bridal party even made their own bouquets at a local flower farm in Virginia.
The food was a compilation of homemade recipes including little snacks, Jambalaya, pecan pies, and coconut cakes. Ben's sister, Hannah, made the vanilla wedding cake that was topped with vibrant, fresh berries. Attendees could enjoy the couple's signature wedding cocktails—Summer's White Russian and Ben's Margarita—throughout the night.
As a final token for their special day, the newly married couple encouraged their guests to visit the candy bar and grab some goodies to take home with them.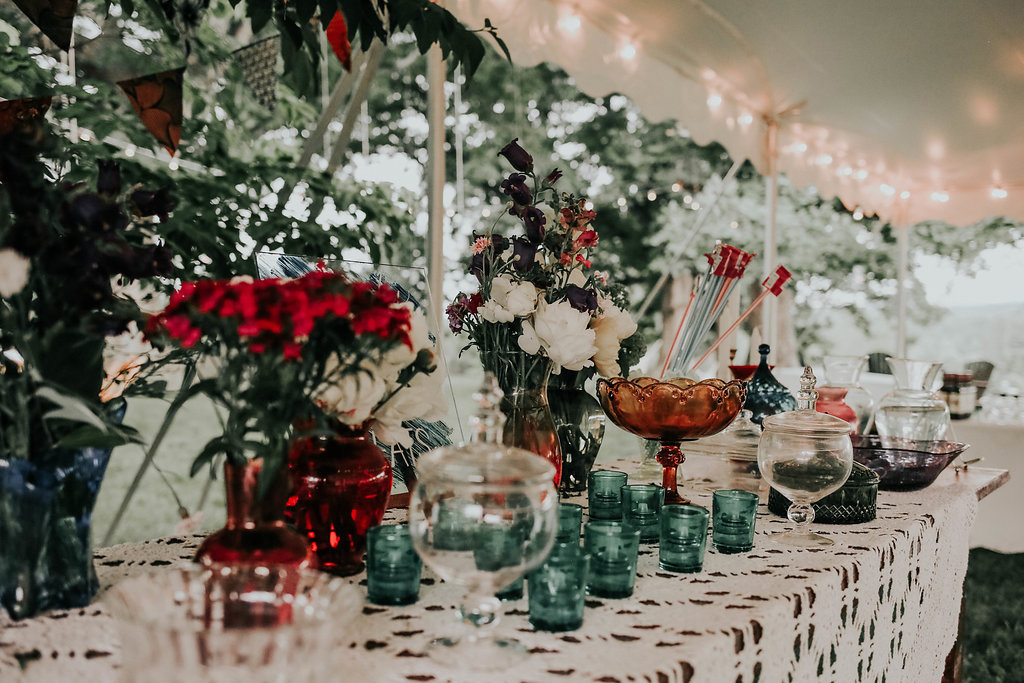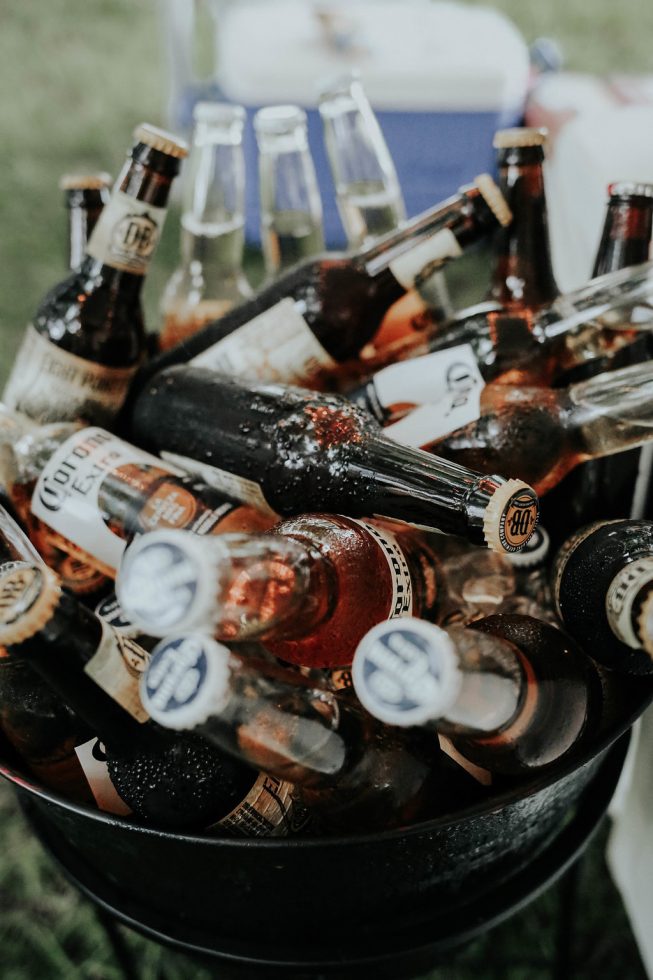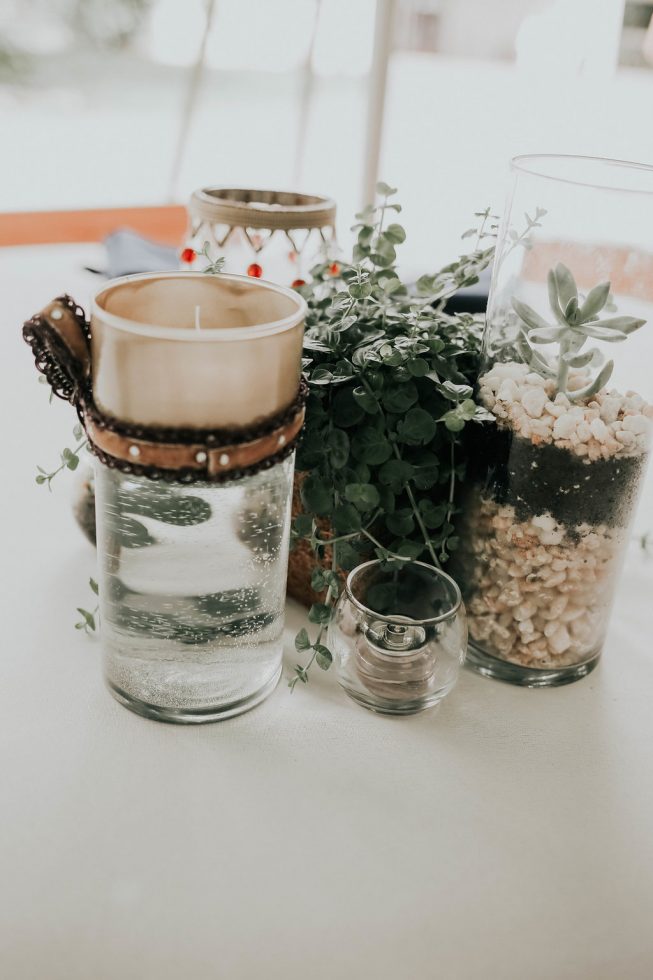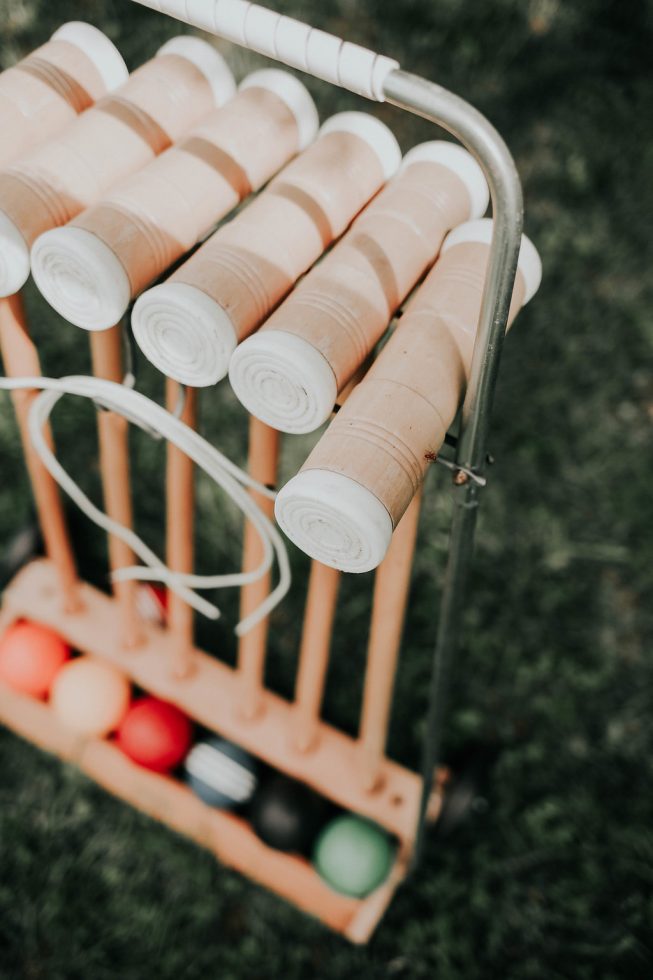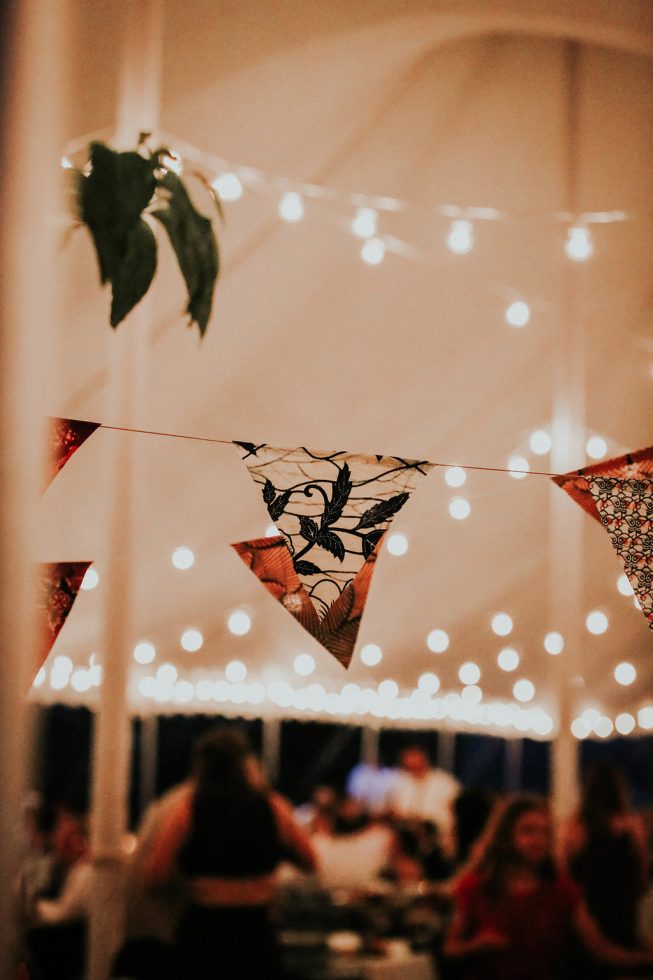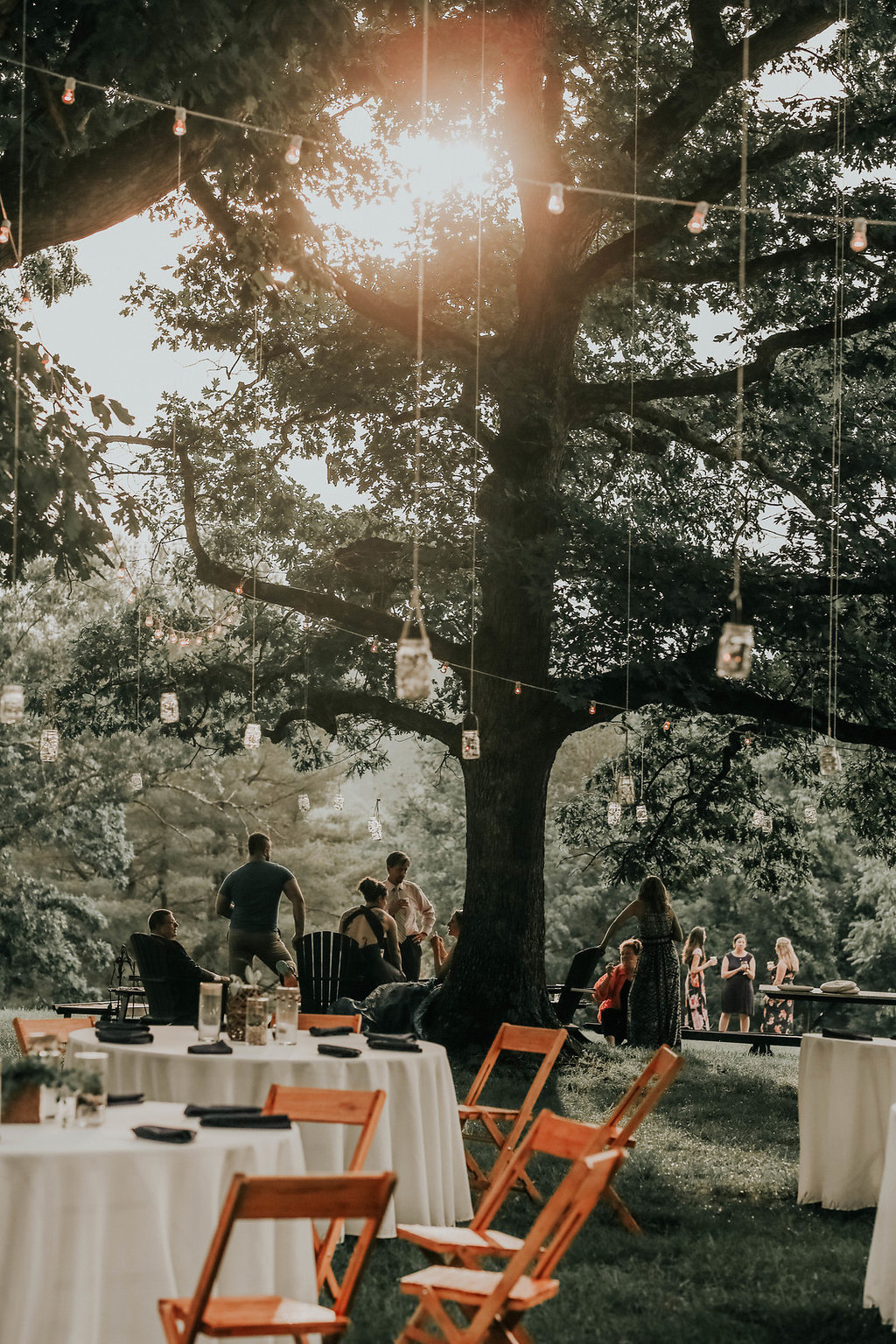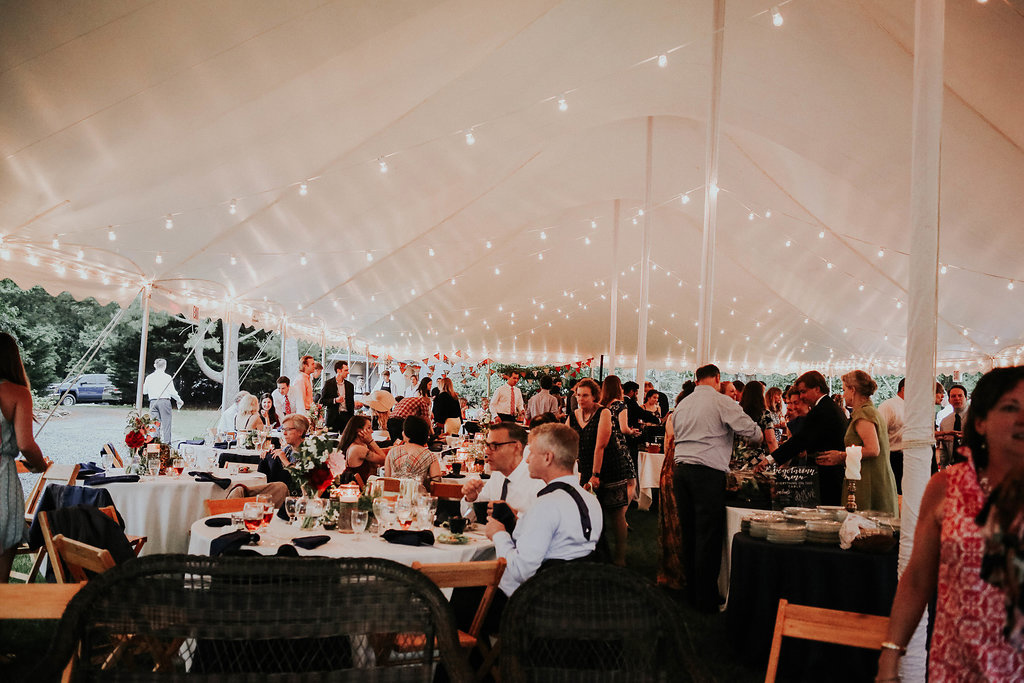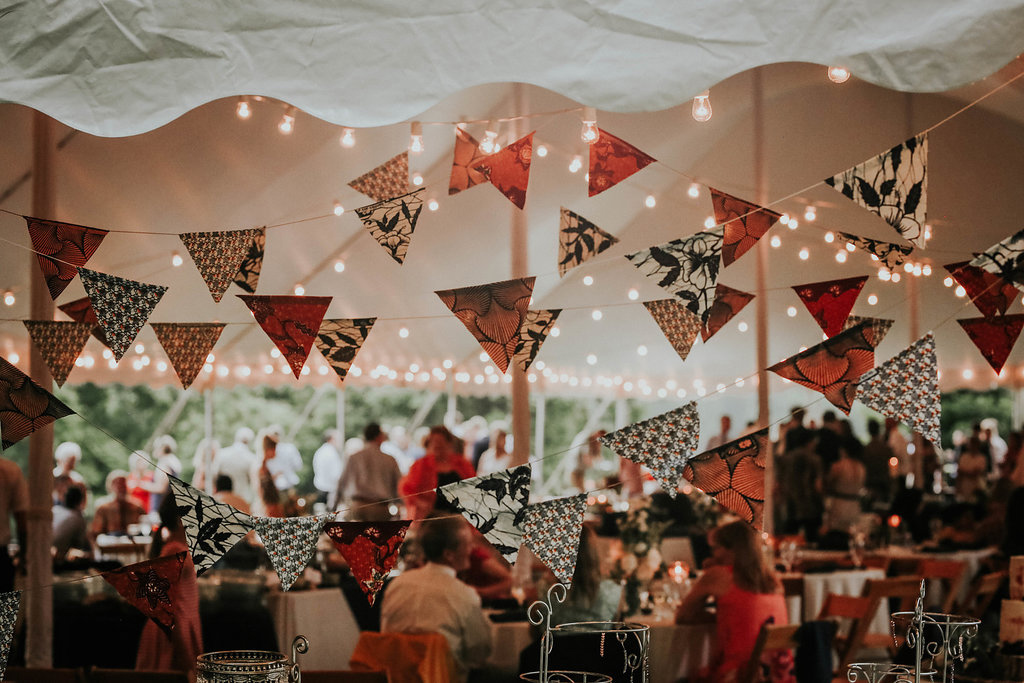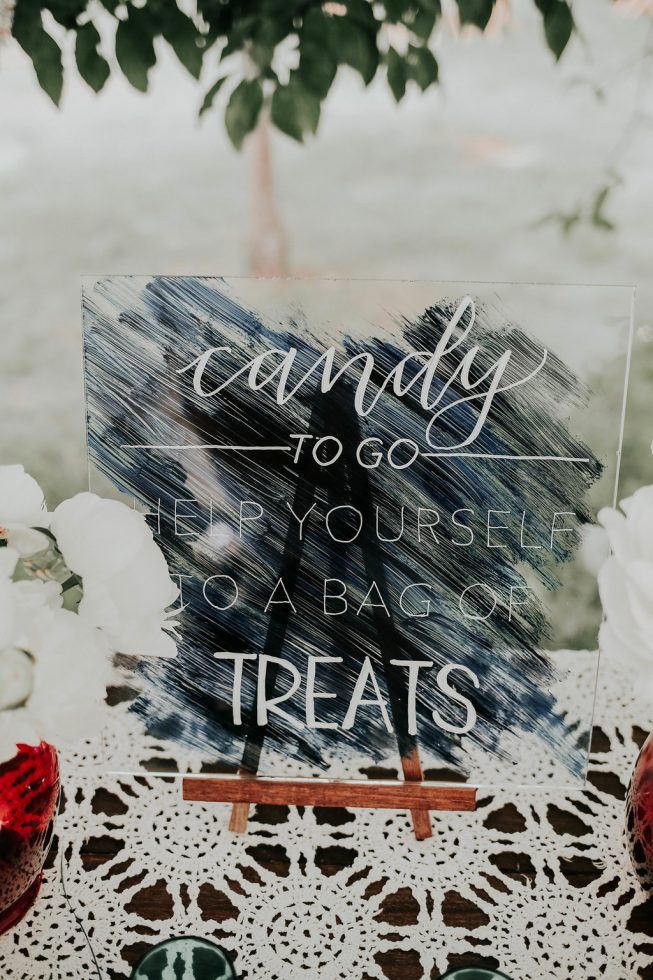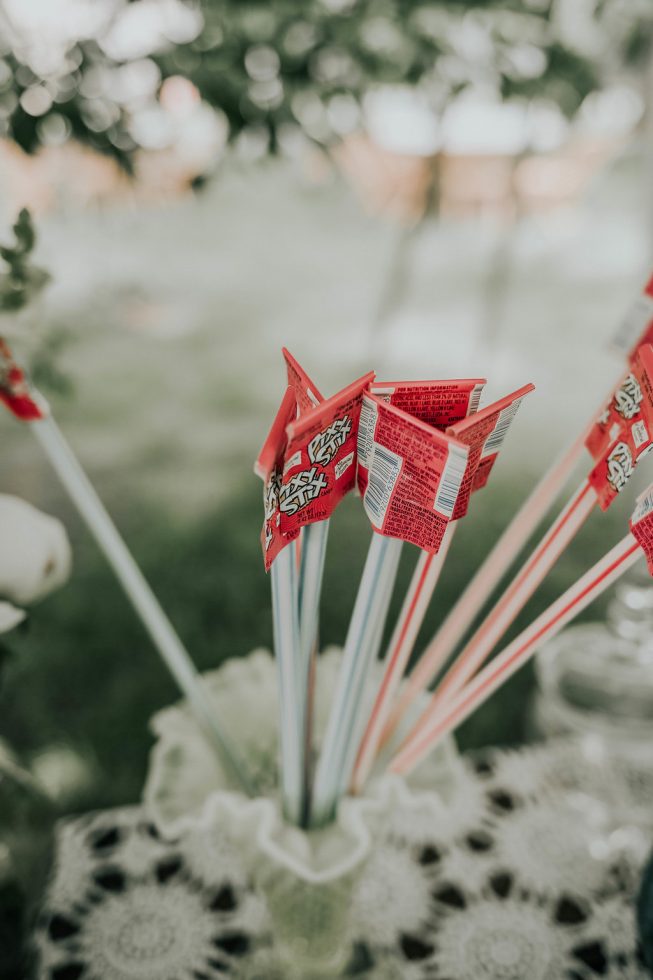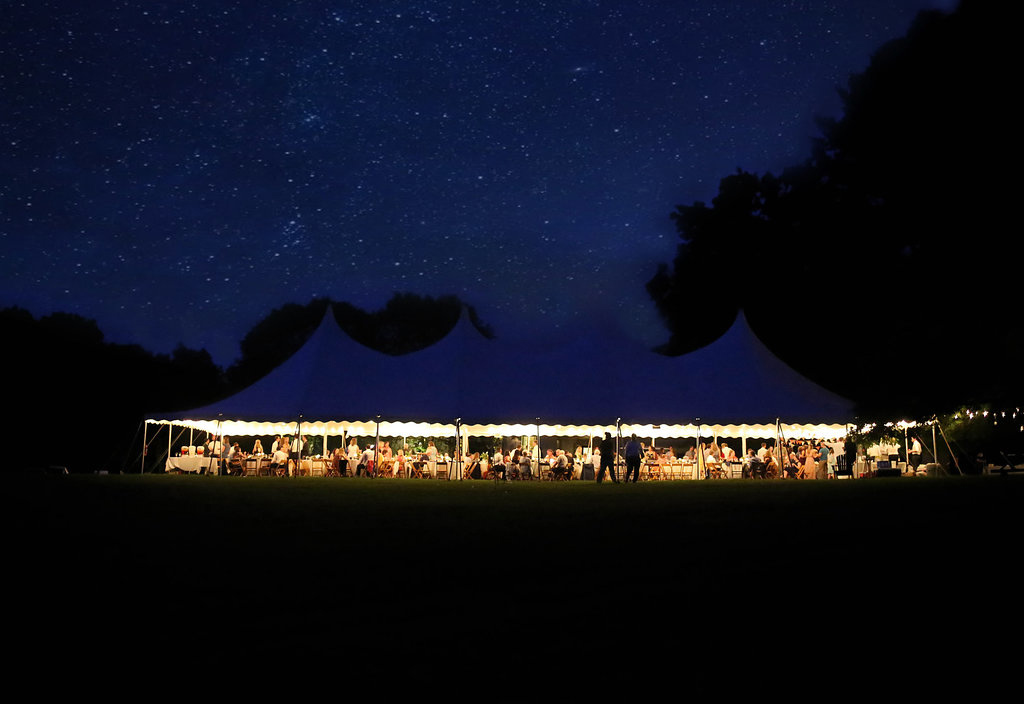 Postponing their honeymoon abroad because they were in the midst of their big move, Summer and Ben instead decided to purchase a 1985 Dodge, which they converted into a camper van. The road-tripping vehicle was the perfect symbol to kick-started their new life and adventures in Albuquerque.
The Details:
Photographer:
Katie Jean Photography
| Venue: The Shepherd's Residence | Invitations:
minted.com
| Caterers: Shepherd Family | Cake: Hannah Deal | Hair & Makeup: Abbie Deal | Bride's Attire:
BHLDN
| Groom's Attire:
Men's Wearhouse
| Music/Entertainment:
DJ Tobler