Candace Snell and Joey Cain both worked at the same Federal Law Enforcement agency for three years before meeting. What started out as two co-workers getting coffee became the start of a friendship that eventually led to falling in love. For some, it may just be another coffee shop on the corner, but for Candace and Joey, it's where they laid their foundation.
Candace was lost in Joey's beautiful blue eyes since the moment they met.
"I remember looking into Joey's eyes for the first time and a sense of calmness came over me and I knew right there and then there was something very special about him," Candace said. Believe it or not, Joey had a similar first impression: "from the moment I laid eyes on her, I knew she was someone that I wanted to learn more about," Joey said. Little did he know, he was about to learn a lot!
Washingtonian Weddings Instagram | Follow Washington Weddings on Facebook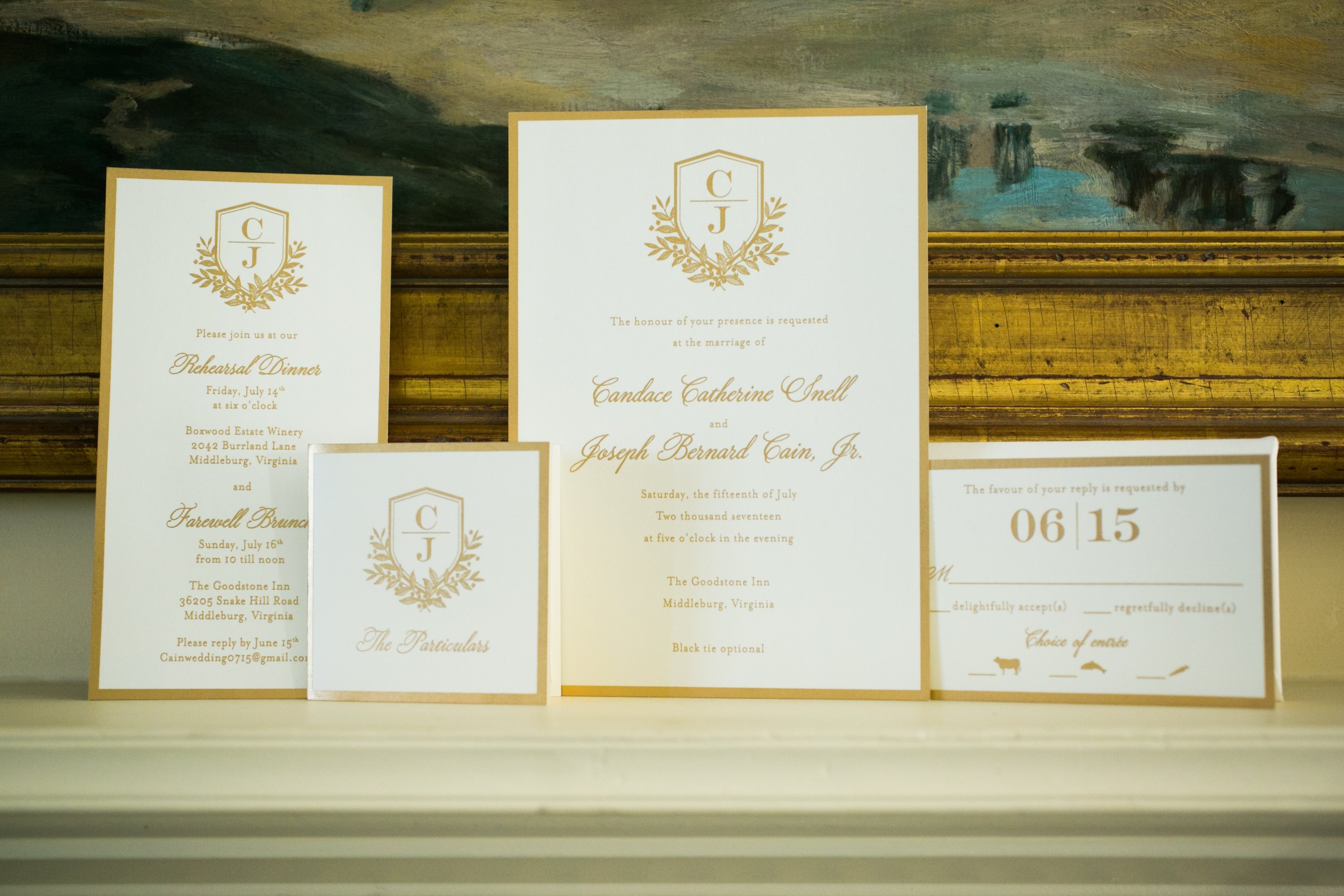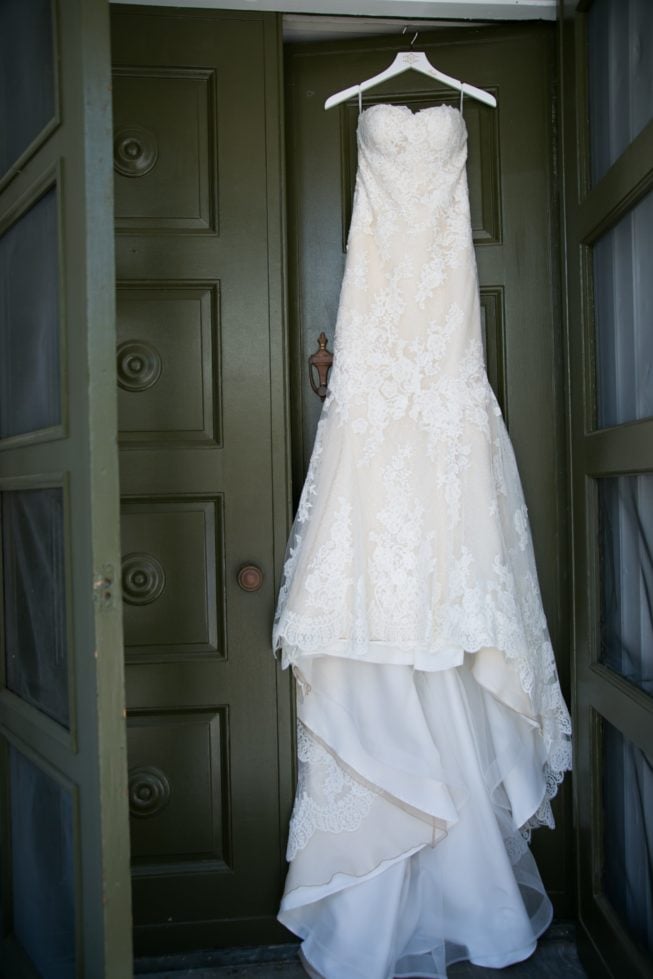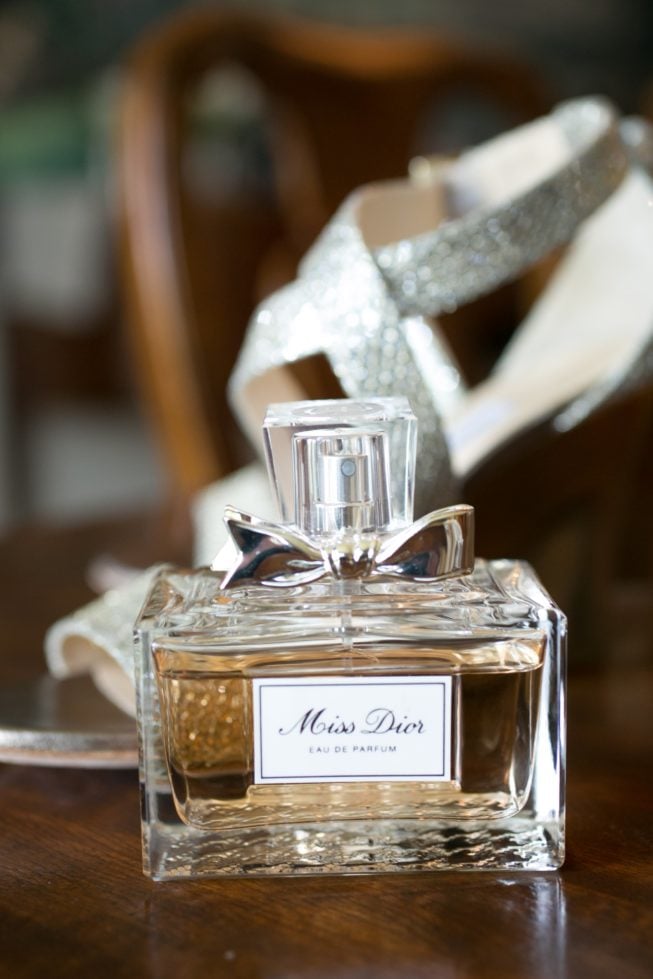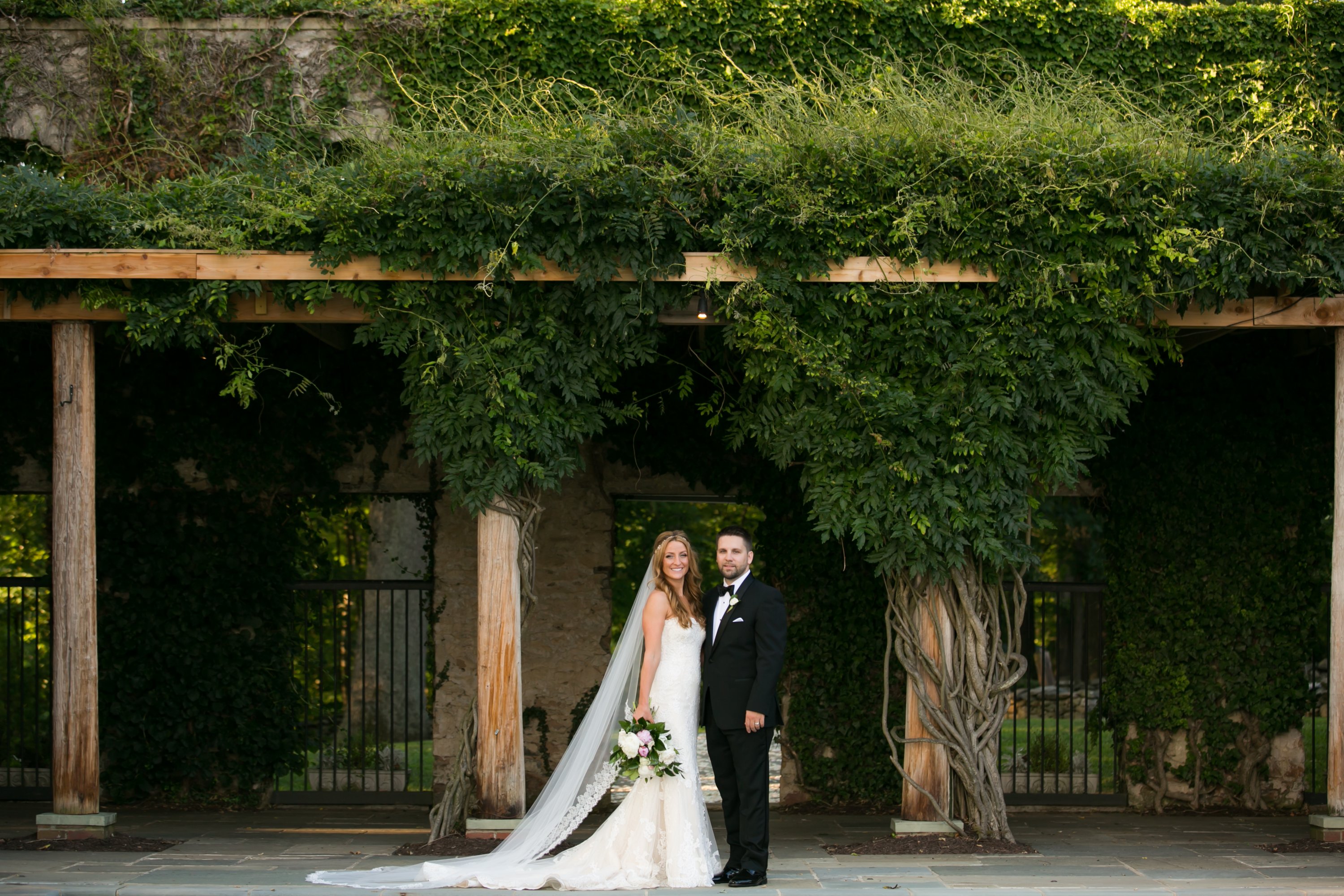 Candace and Joey's first date was at the National Harbor. Joey surprised Candace with VIP tickets to Cavalia. A private happy hour before the show, front row seats, and a stable tour were the highlights of the evening. Joey nailed it with the show, especially since Candace has a love for horses. Candace and Joey continued to date for two years before getting engaged. What Candace thought to be a memorial service at the tree her family planted after her father's passing, turned into an intimate engagement. With Candace's whole family present, including her father in spirit, Joey comes walking over with a large bouquet of flowers. As he was walking to Candace, their song—"Gone Gone Gone," by Phillip Phillips"—began playing in the background, followed by U2's "Beautiful Day"; Candace's dad's favorite band. Joey got down on one knee and Candace said yes, and immediately the champagne began flowing.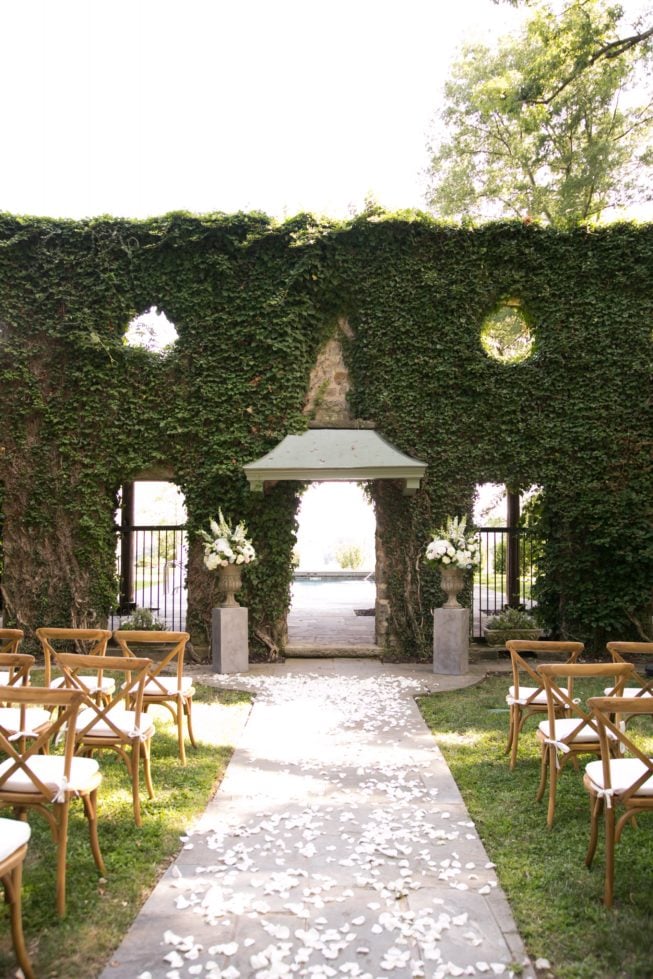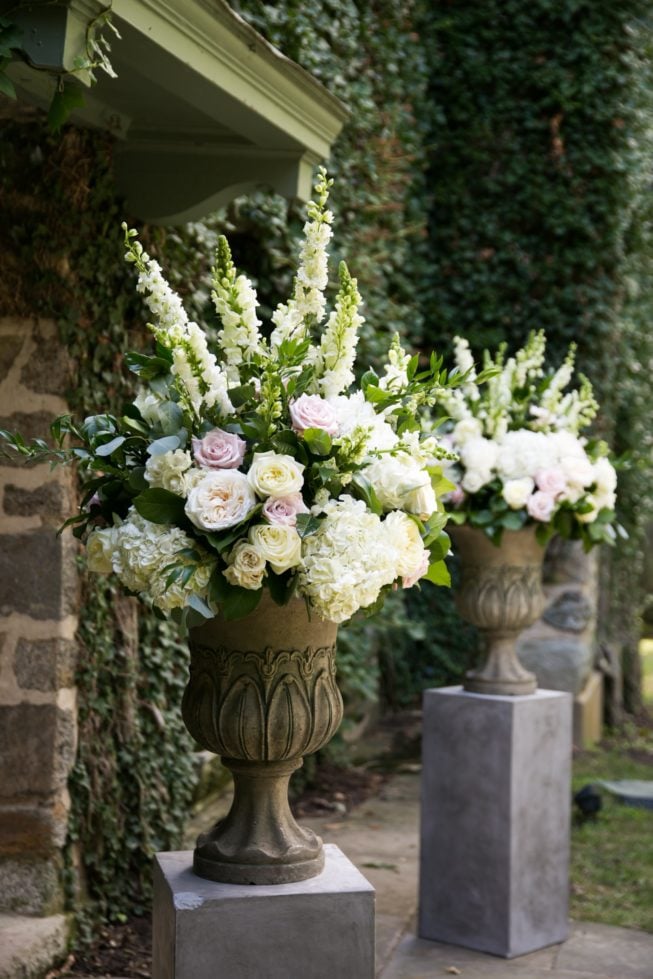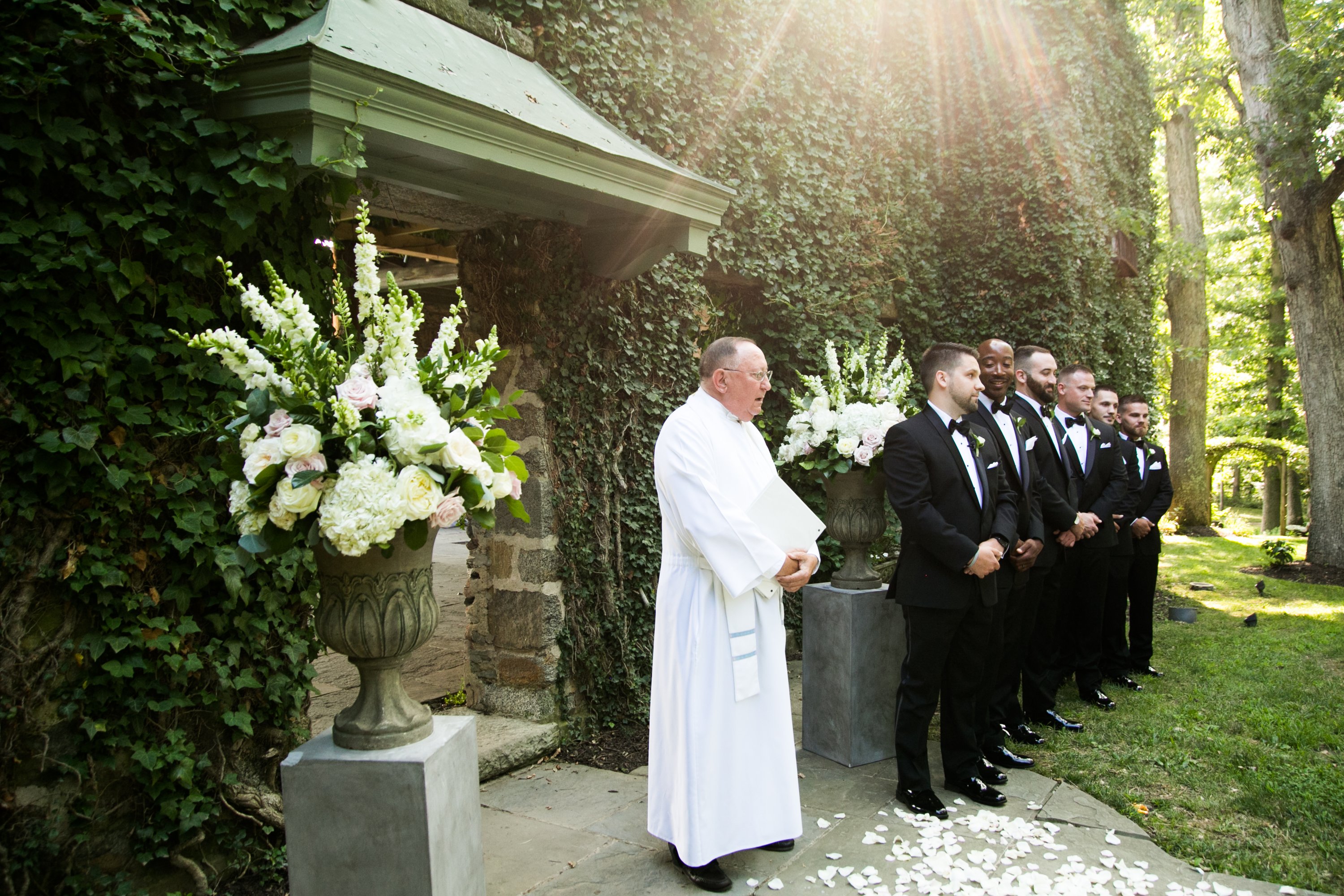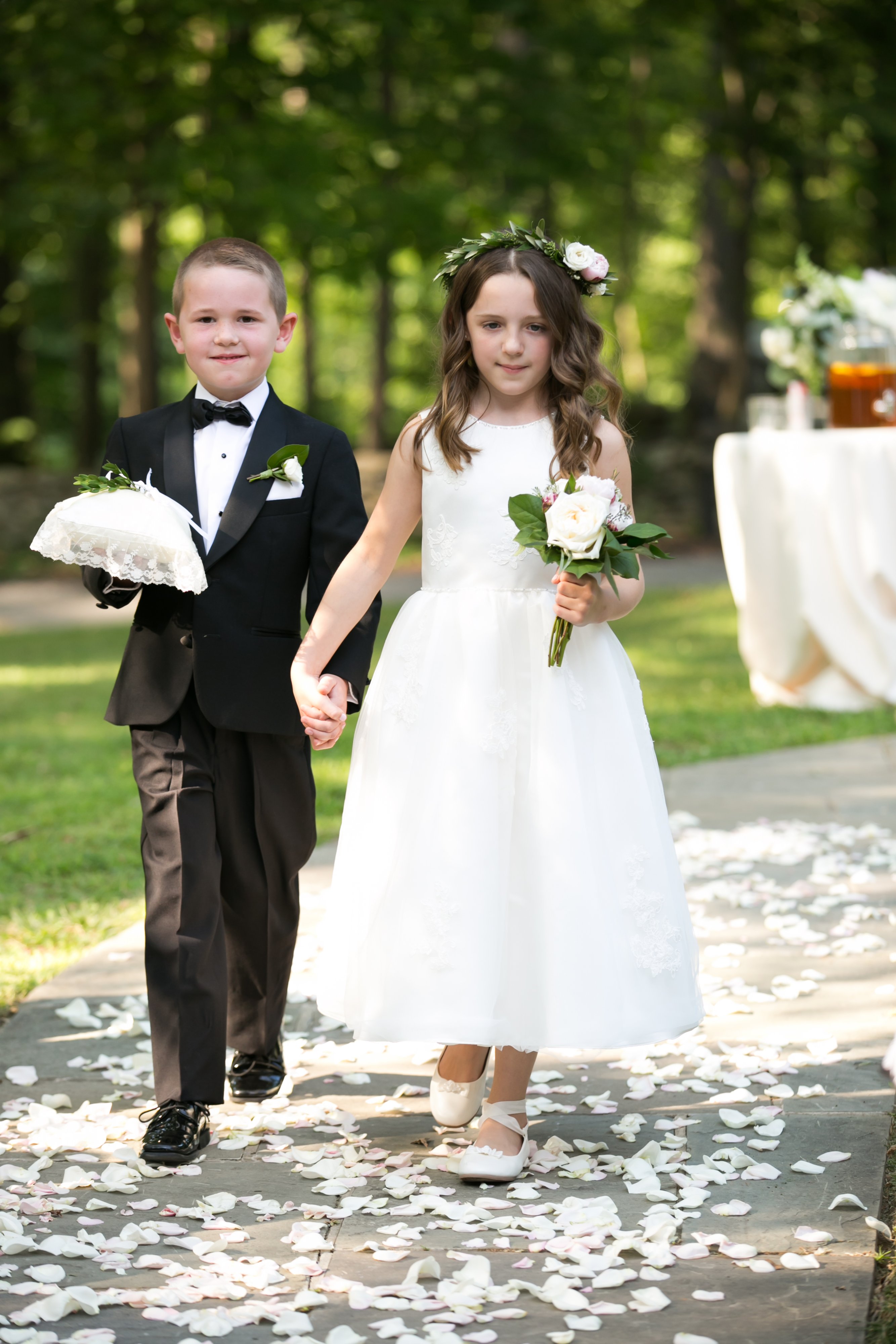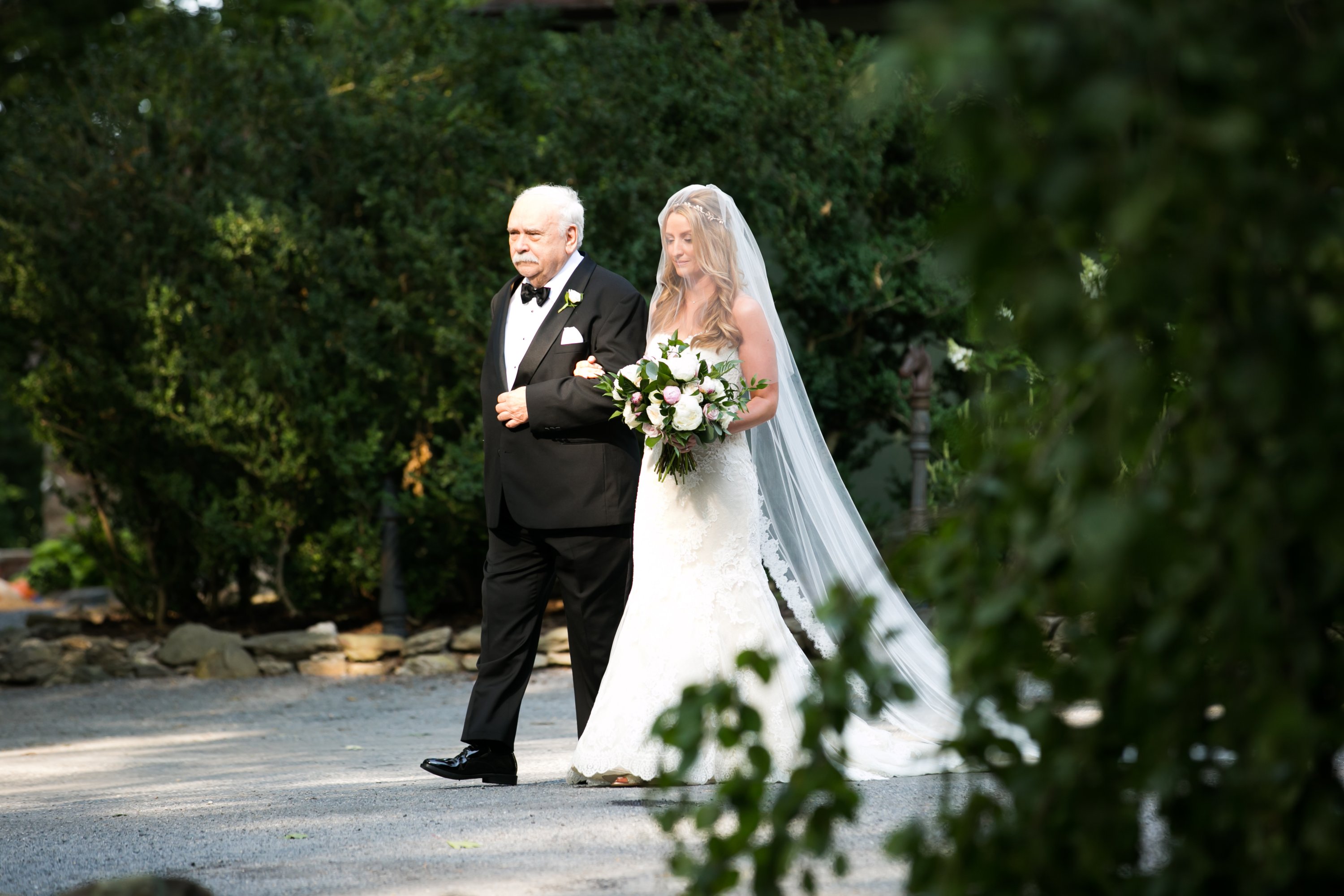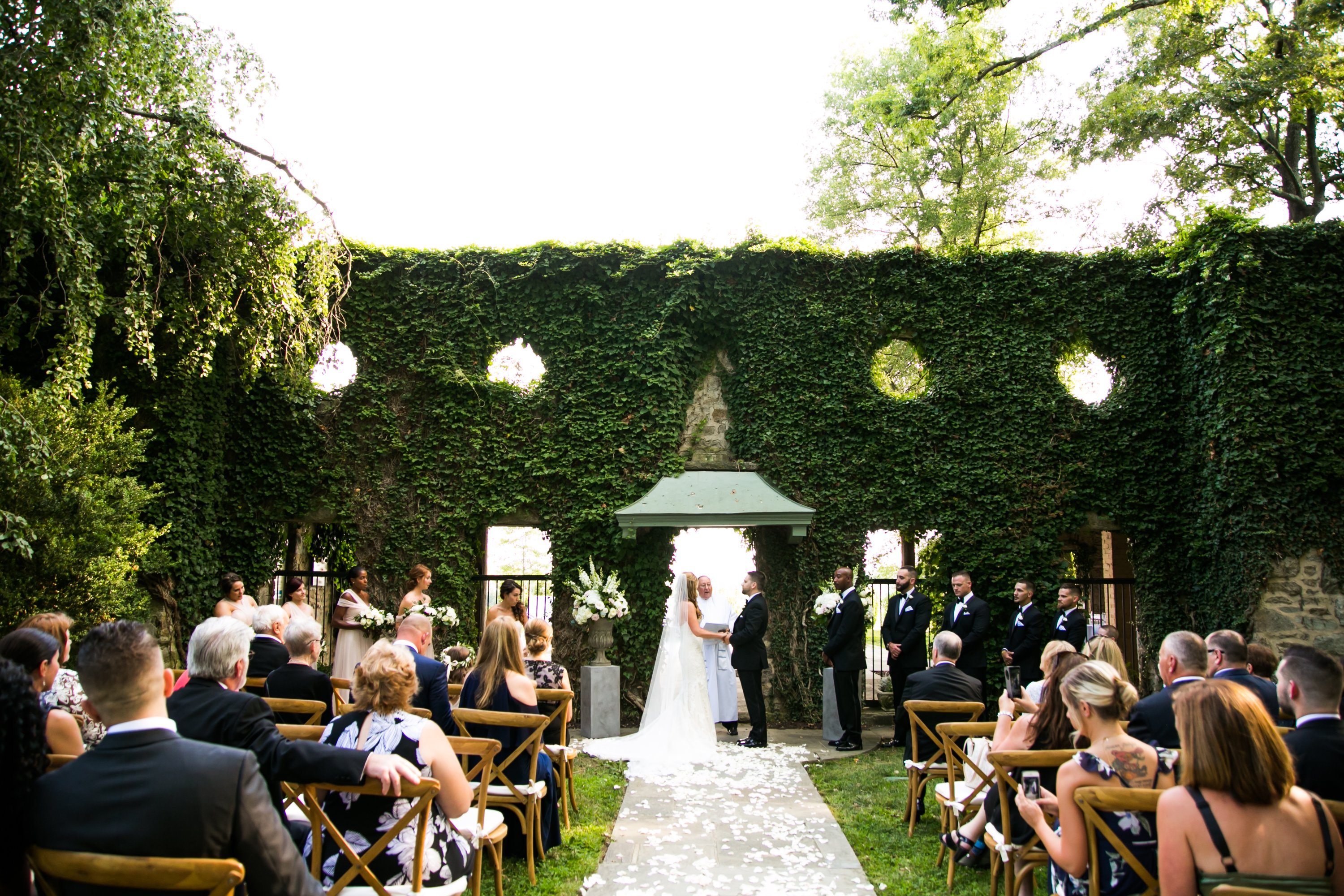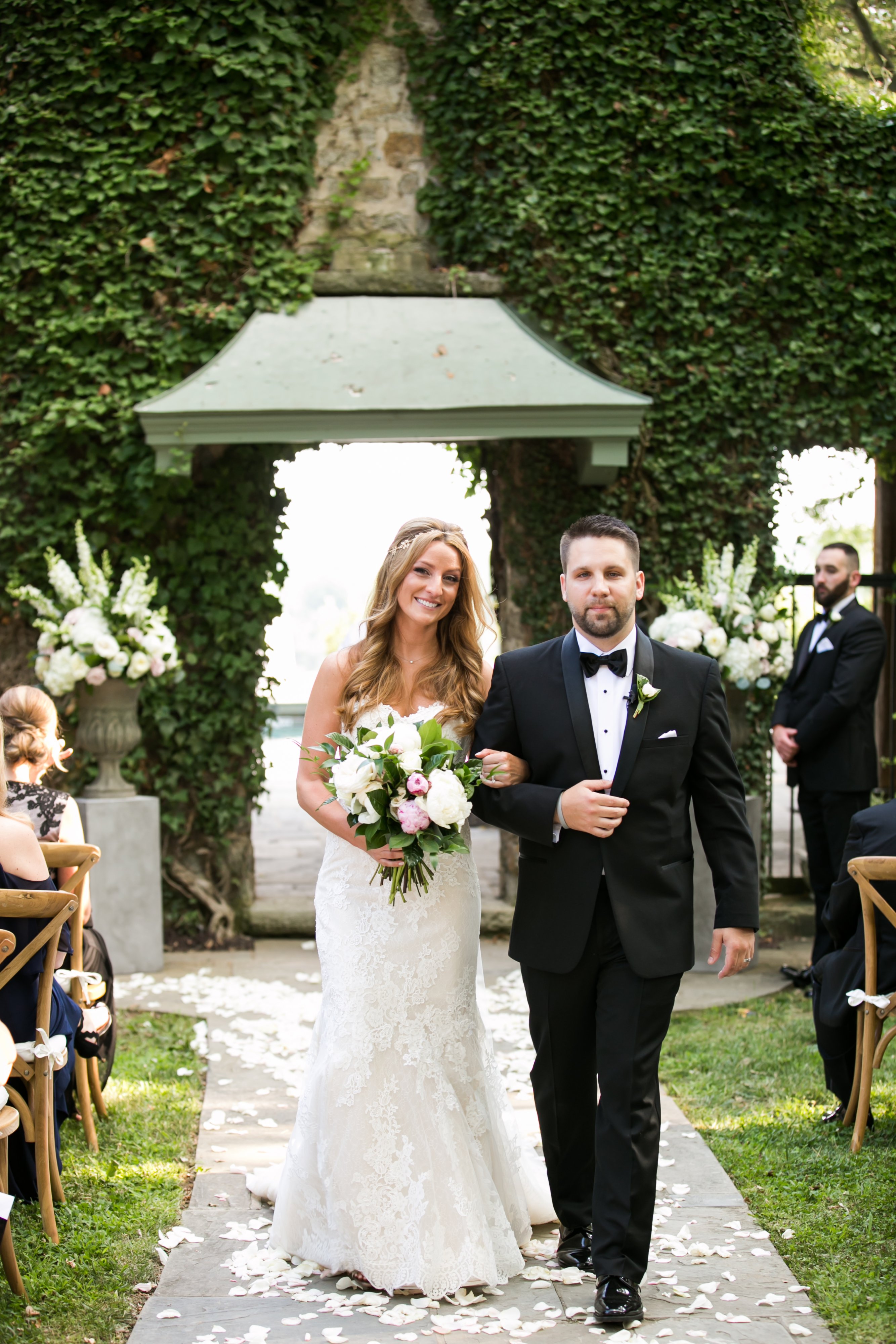 Just a year and a half after their first casual coffee date, Candace and Joey were engaged. Before the wedding day came, the planning was in full force—and that included dance lessons. For Joey, their first dance as husband and wife was his favorite wedding moment. "We took lessons for months prior to the wedding and it was awesome to see the hard work pay off," Joey said. The countryside wedding was elegant, intimate and whimsical. The florals helped create a dreamy vibe during the ceremony and reception. The bouquet was loose and airy with large blooms of very soft pinks and white peonies including peony buds and garden roses mixed with greenery, lemon leaf, and camelia. The reception tables were covered in garland made of lemon leaf and silver dollar eucalyptus. Soft pinks, ivory and white peony gardenia and garden roses were added to the table to add that perfect touch of color and were accented with gold candlesticks.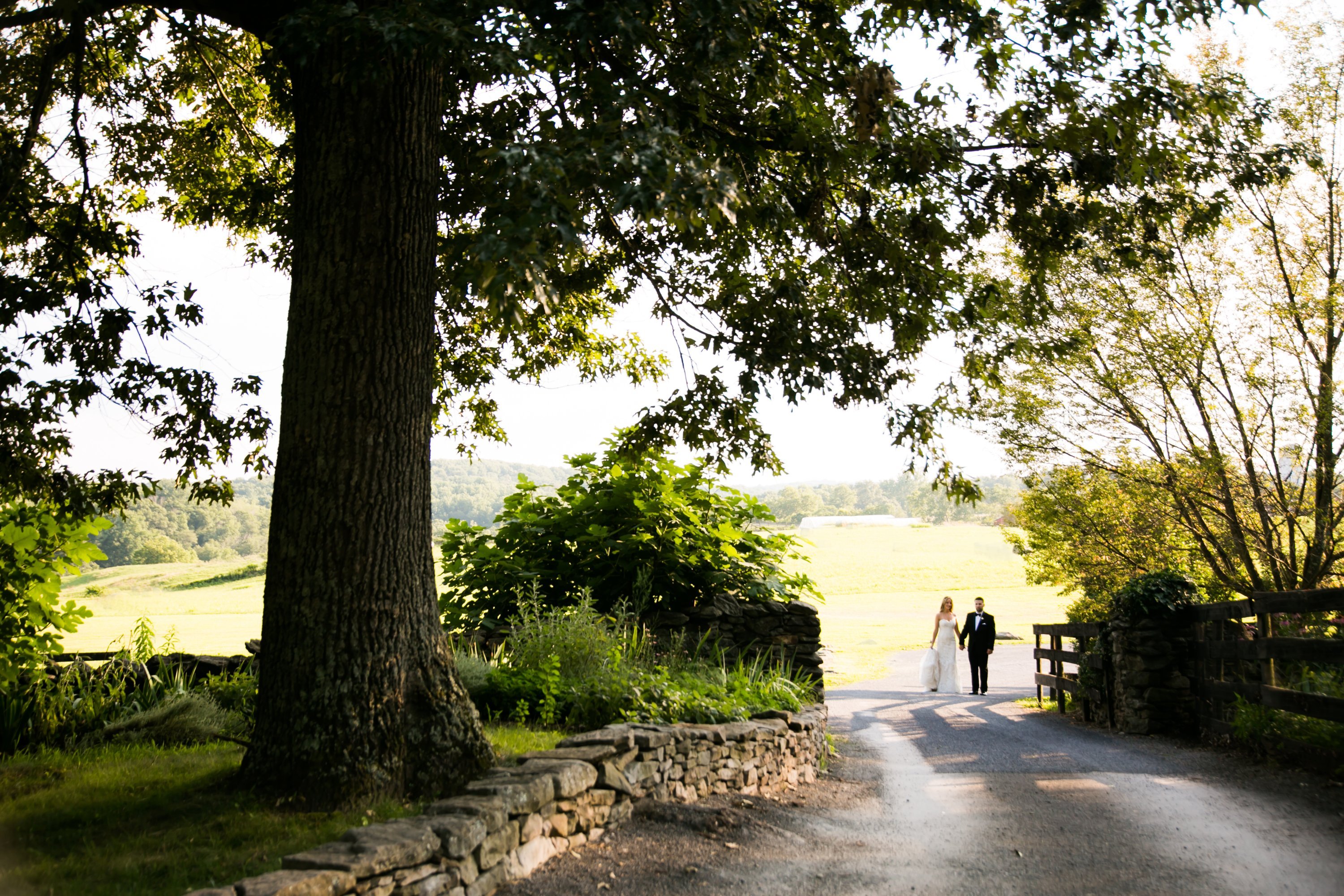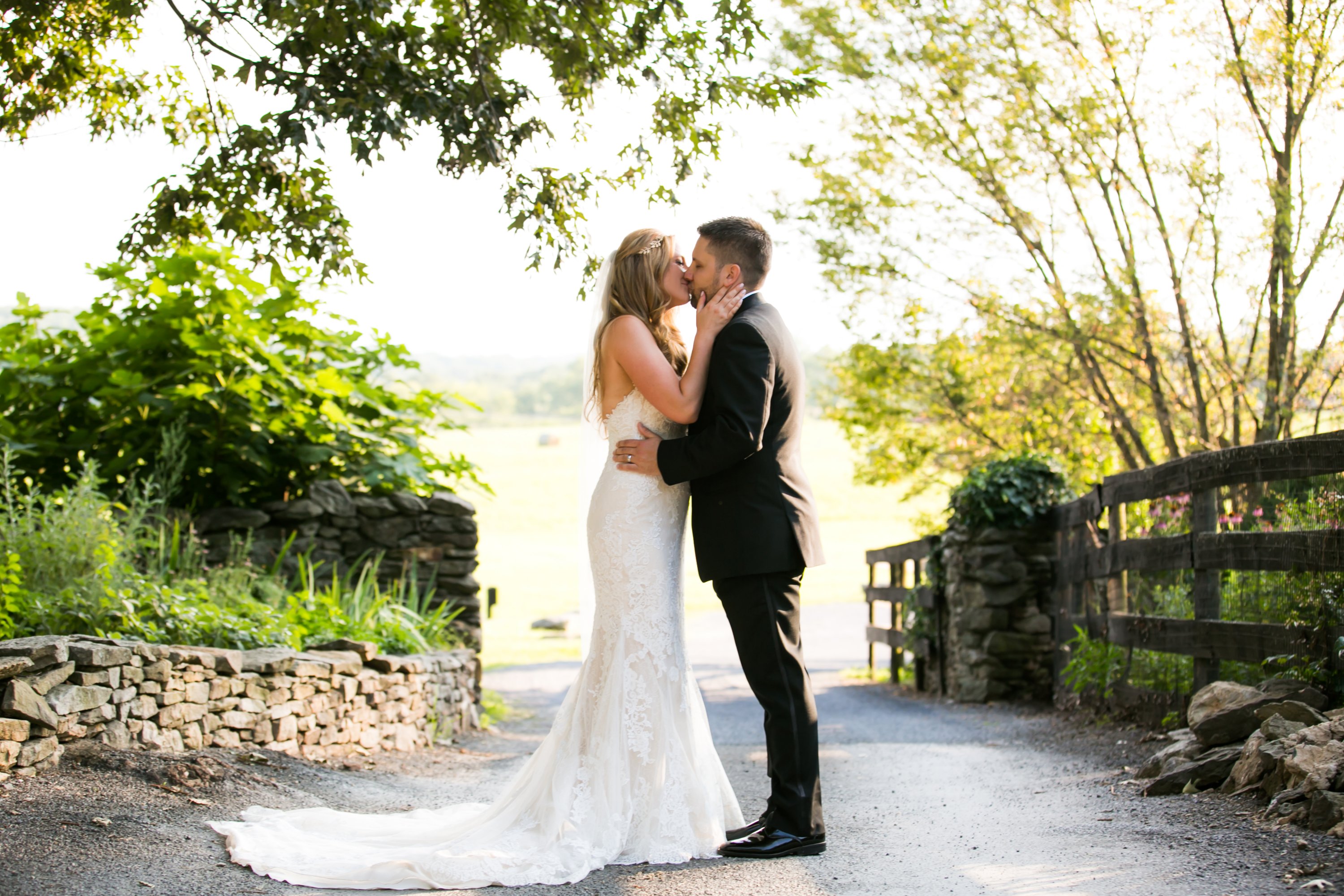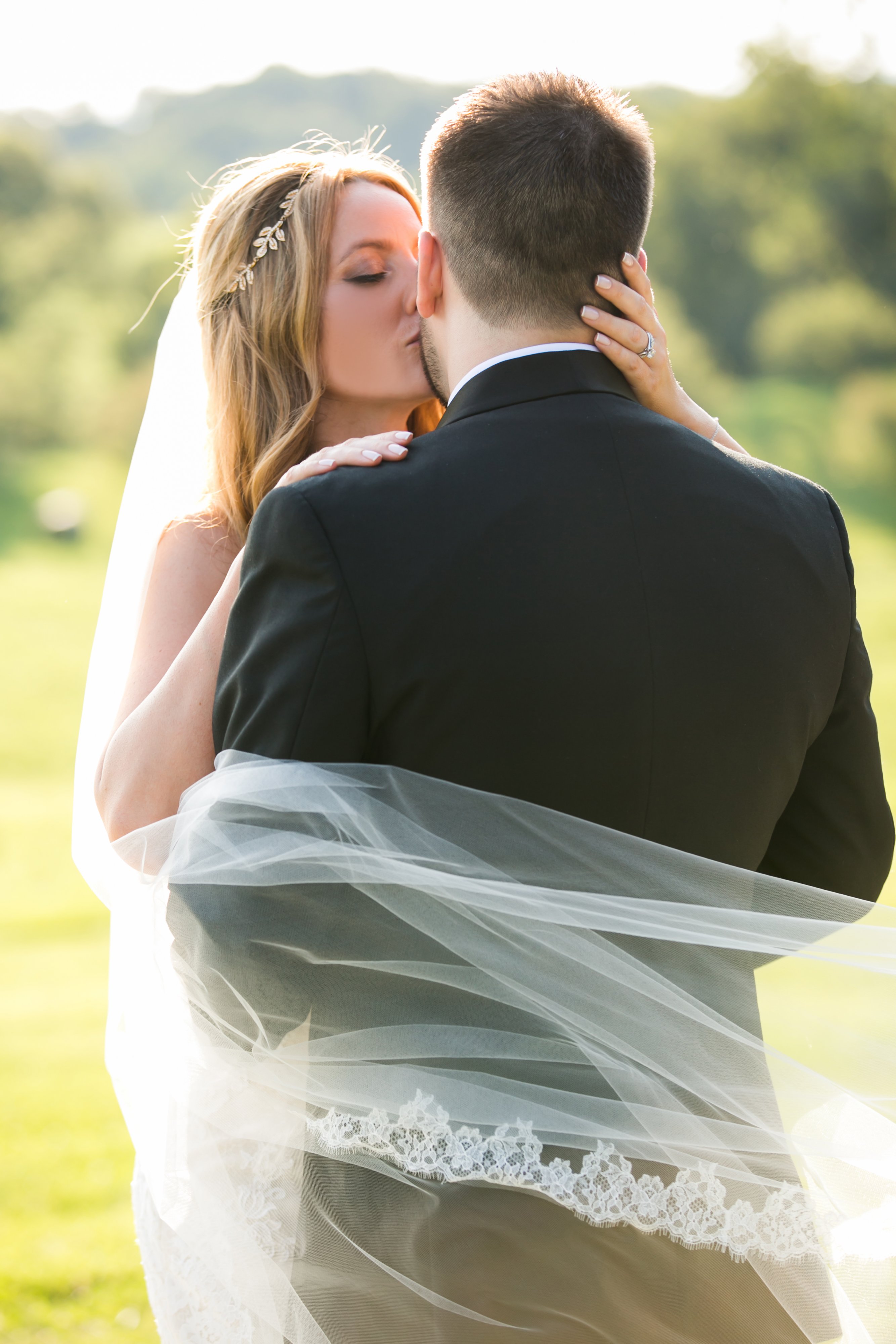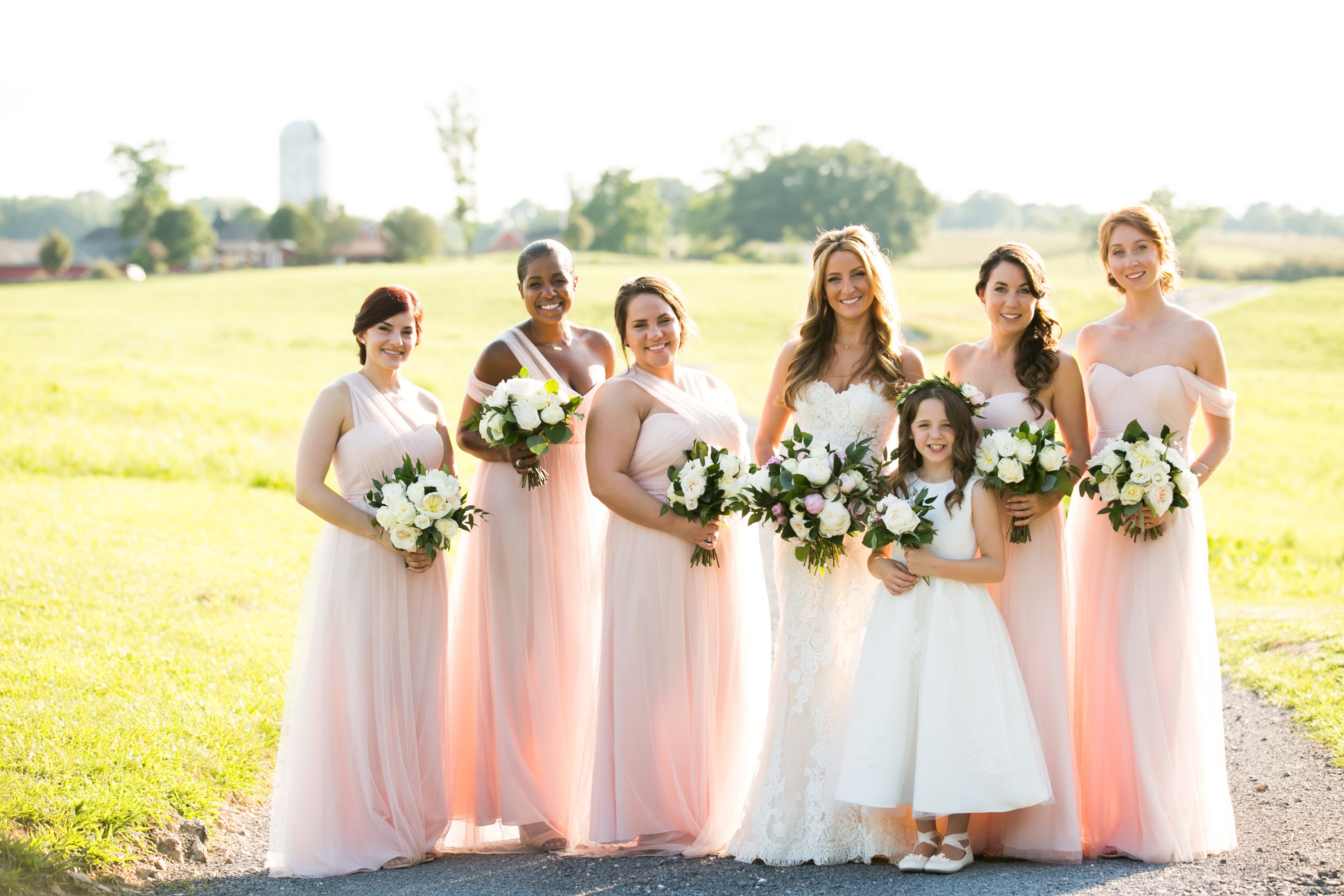 Prior the the reception guests enjoyed hors d'oeuvres including bruschetta and crab cakes as well as an artisanal cheese tray. At the reception, a plated dinner was served. The first course was a mixed green salad with goat cheese, fresh seasonal berries and a pear vinaigrette. The starter was followed by a selection of either 45-day dry aged beef tenderloin with a truffle demi-glace, roasted fingerling potatoes, and wild mushrooms, or seared diver scallops with lemon caper butter, seasonal vegetables, and whipped potatoes. Throughout the ceremony and reception the bride and groom shared many special moments. For Candace their introduction was her favorite. U2's "Beautiful Day" was playing as the newly weds entered their party—an ode to both her father and the engagement.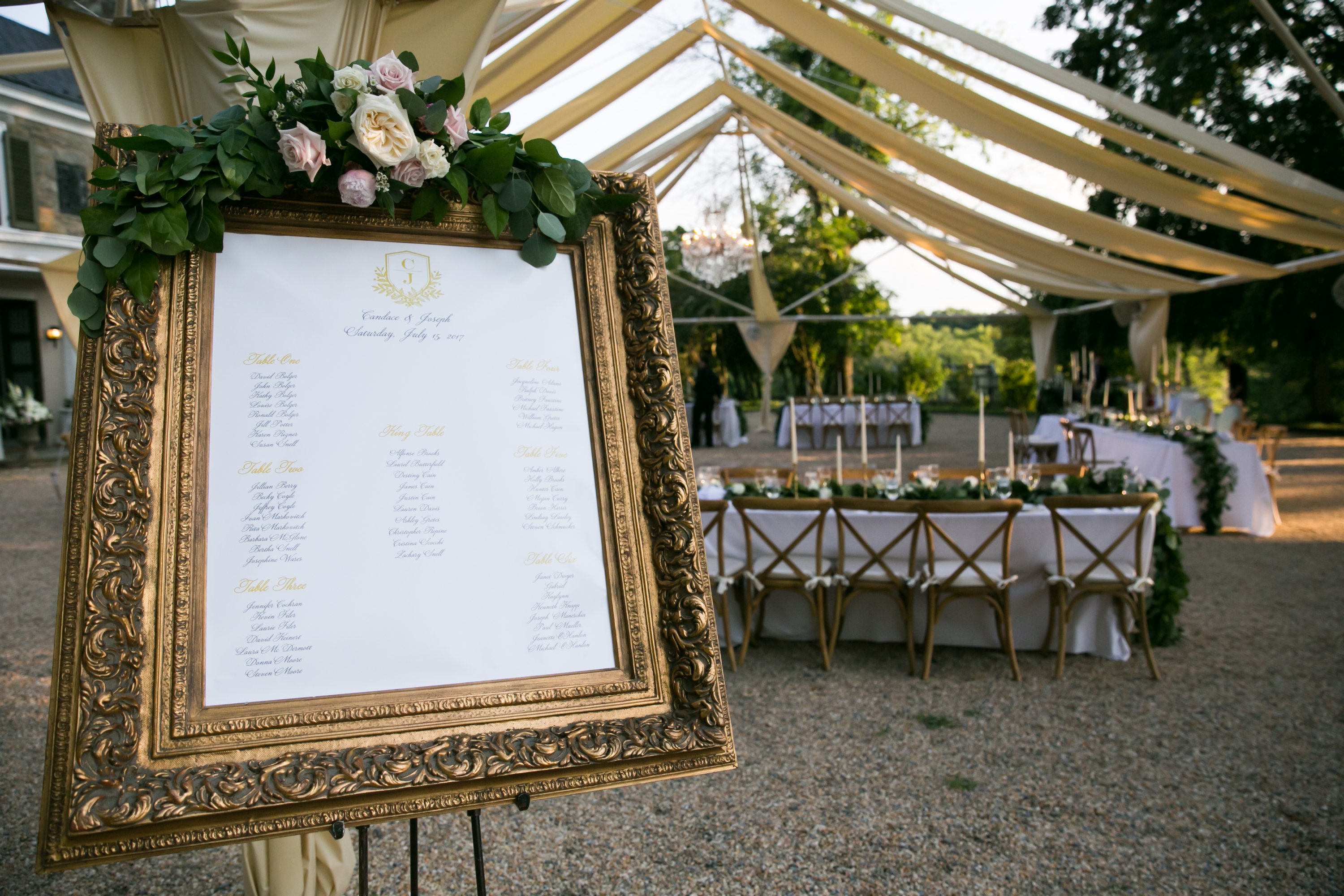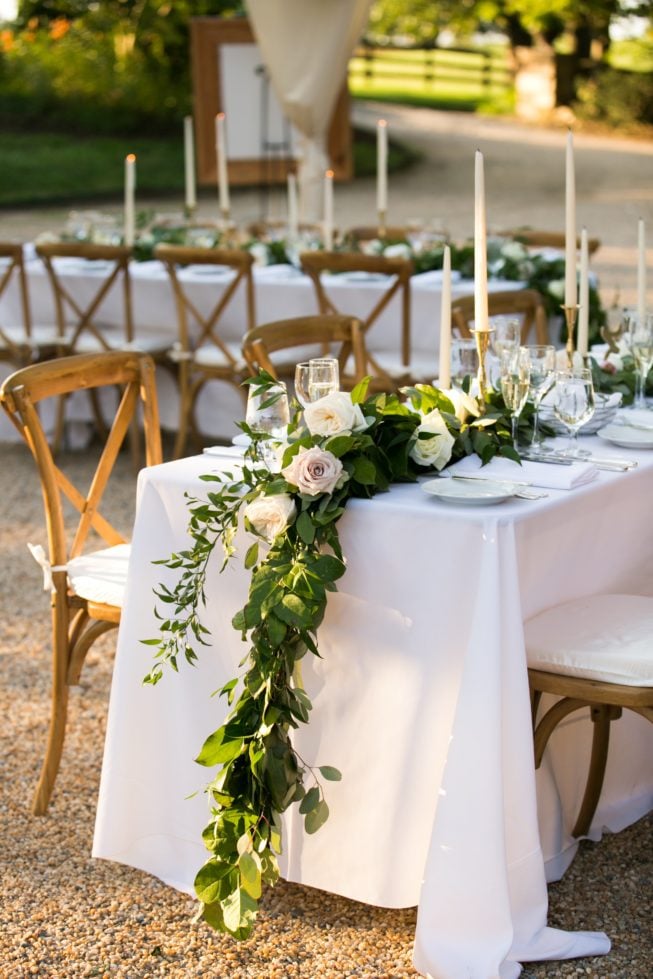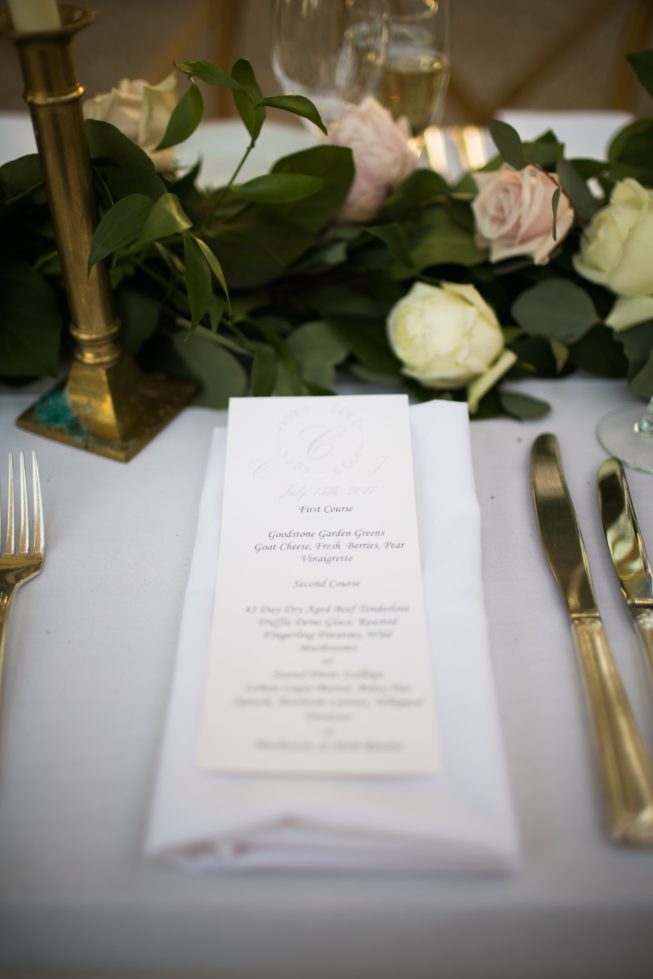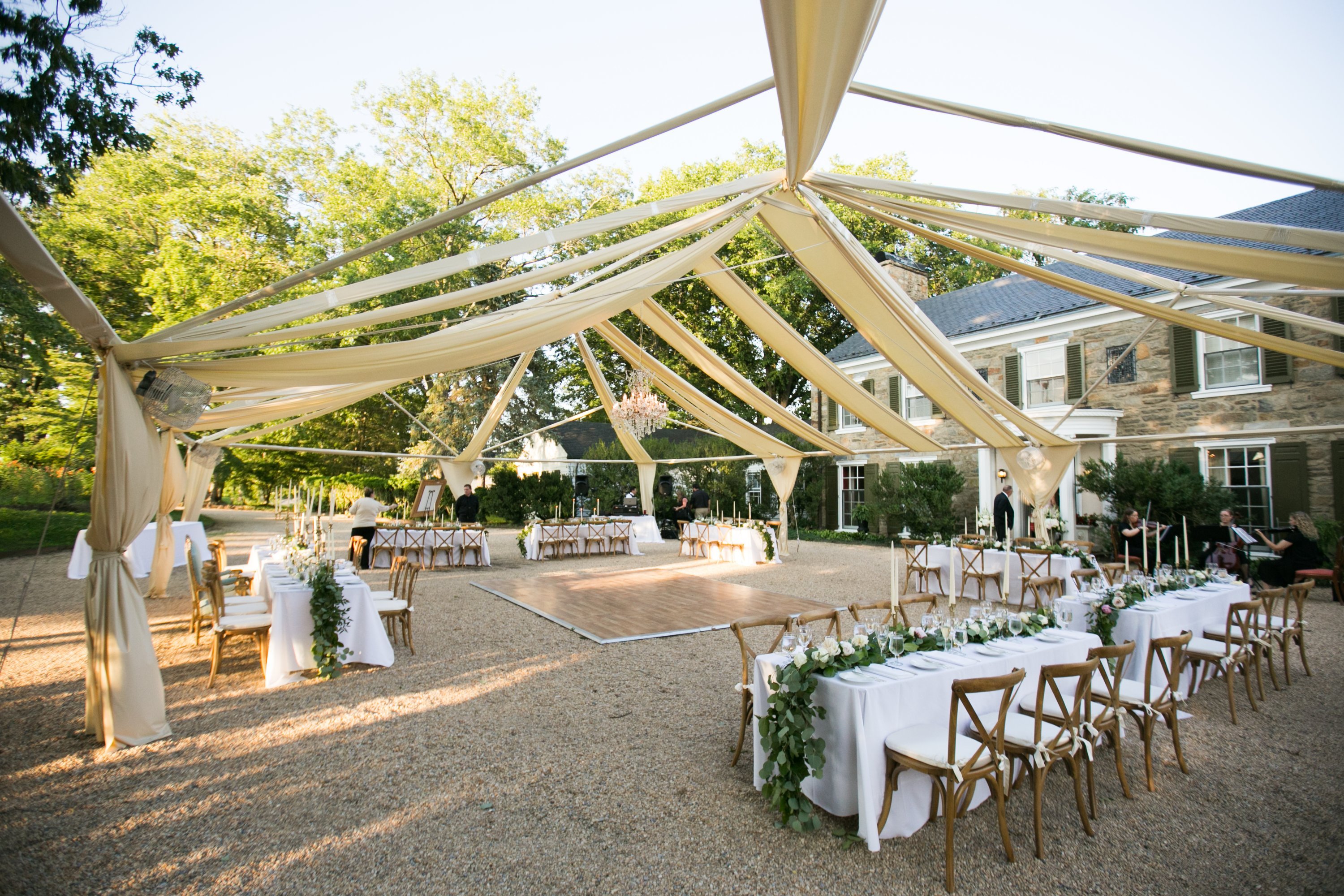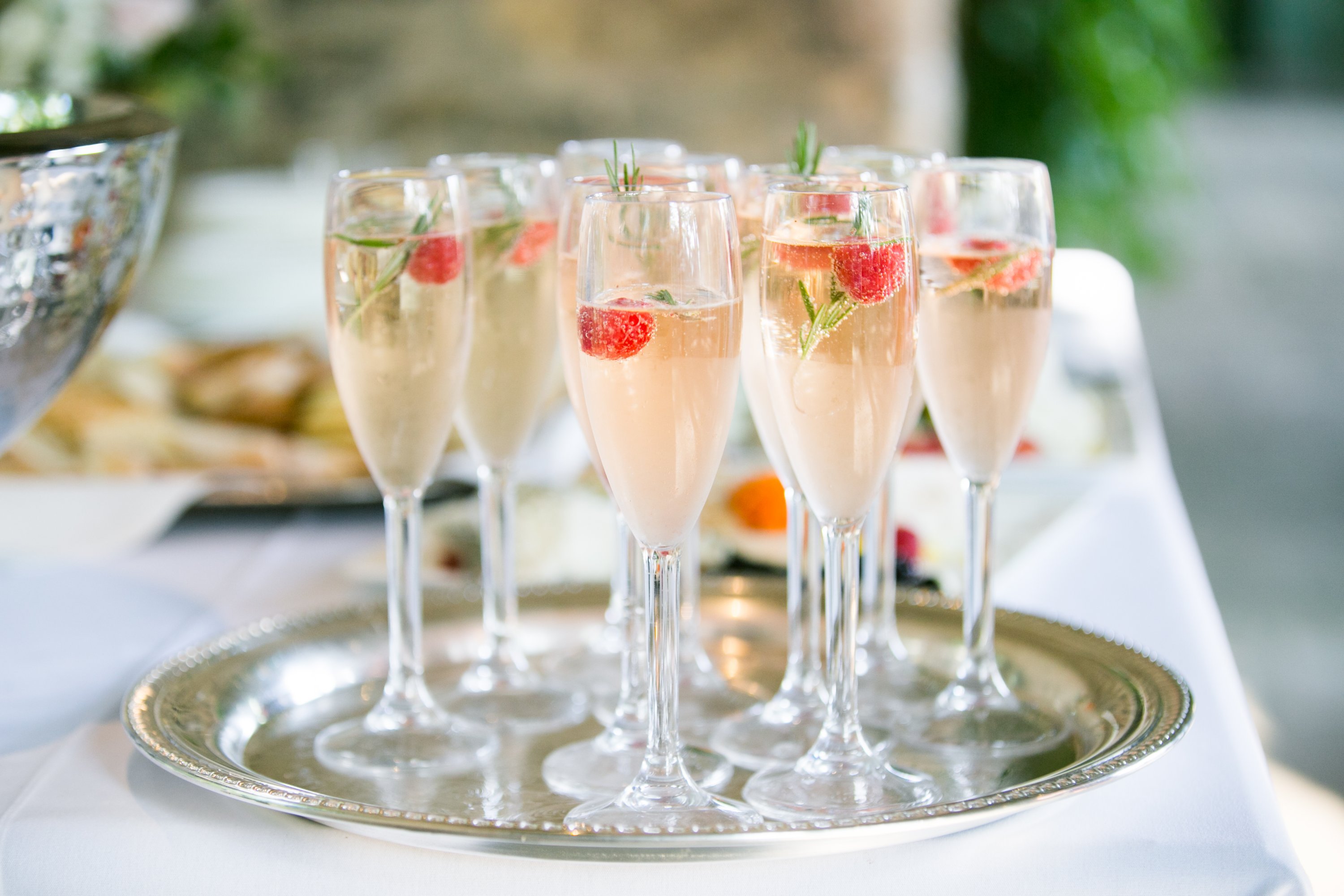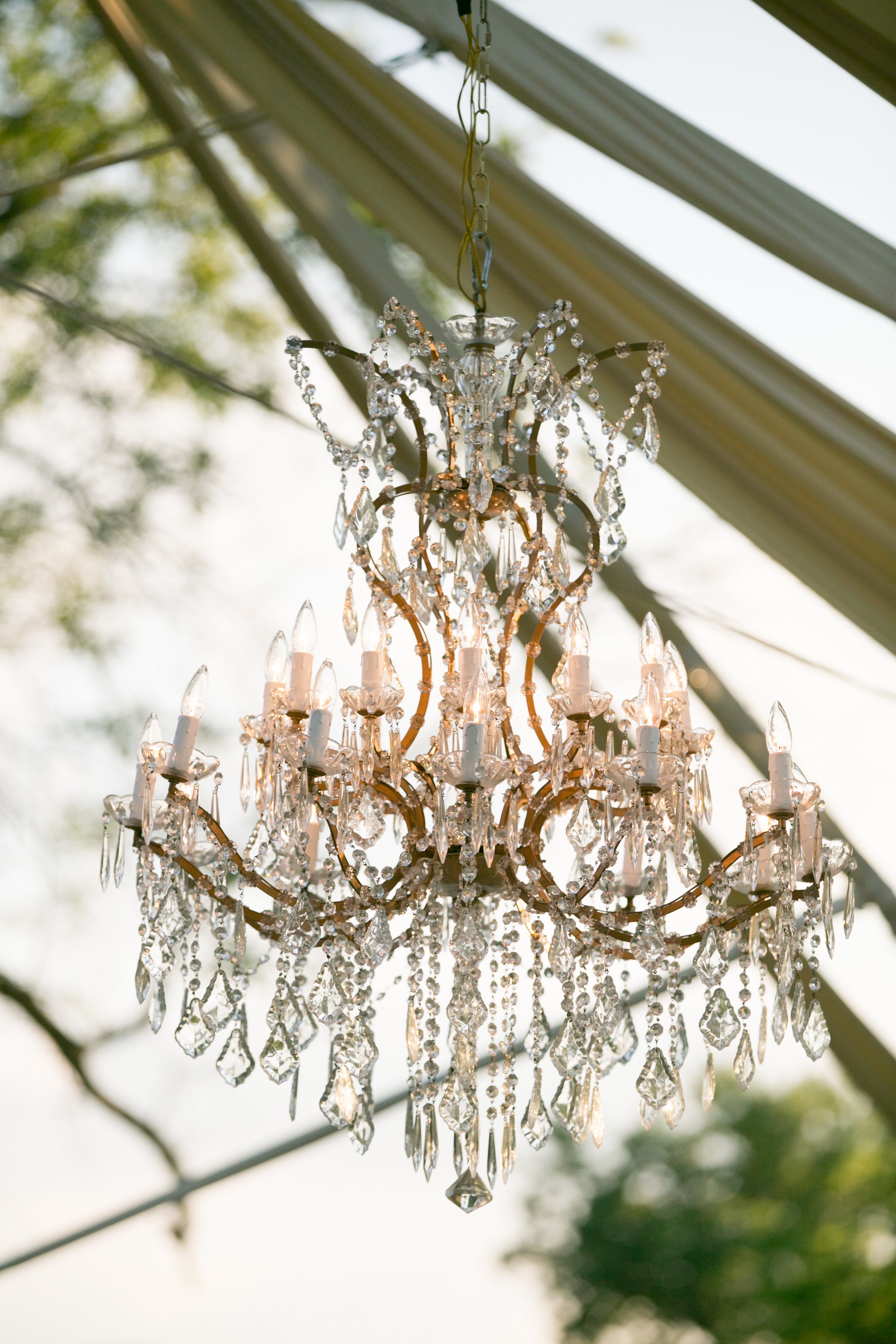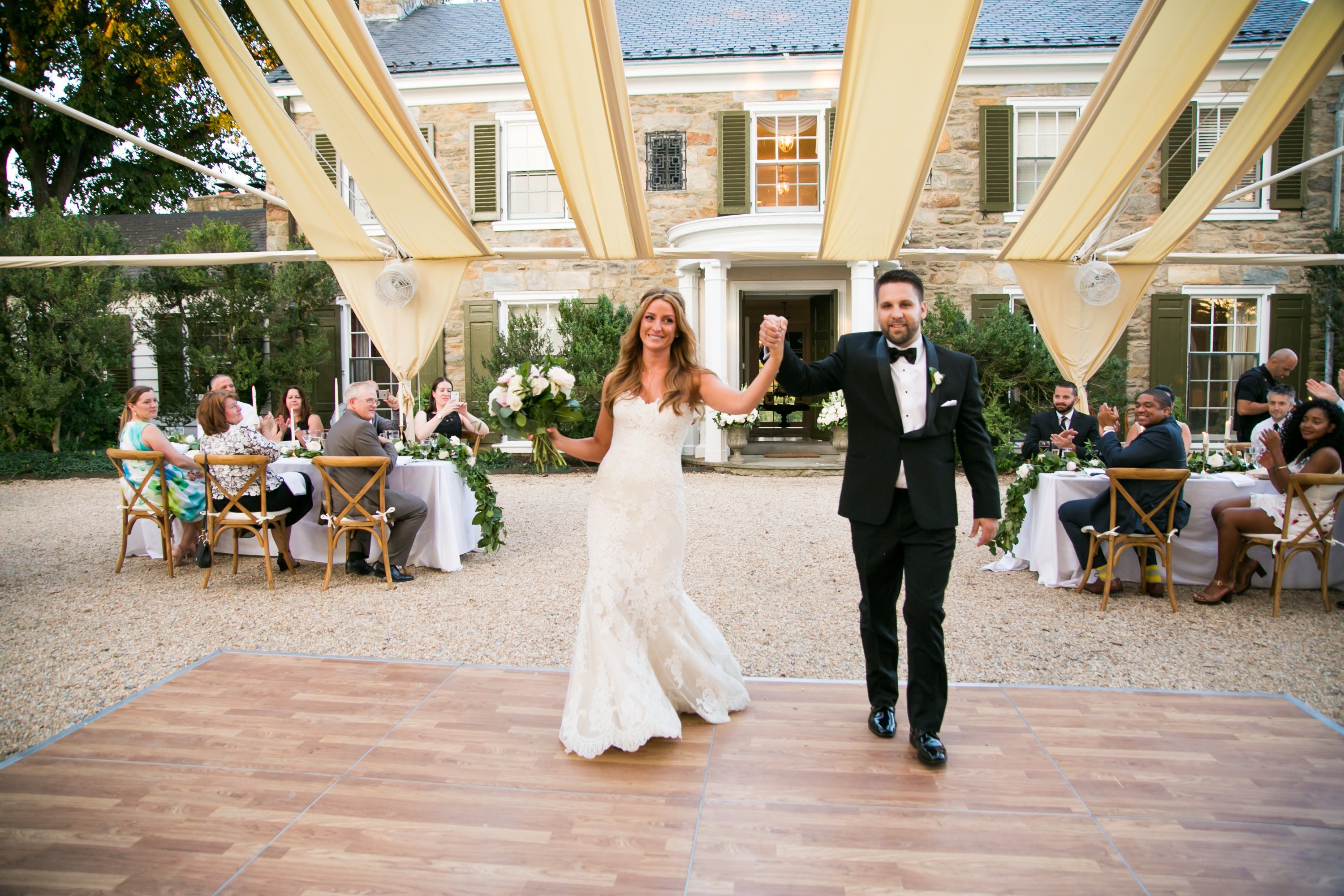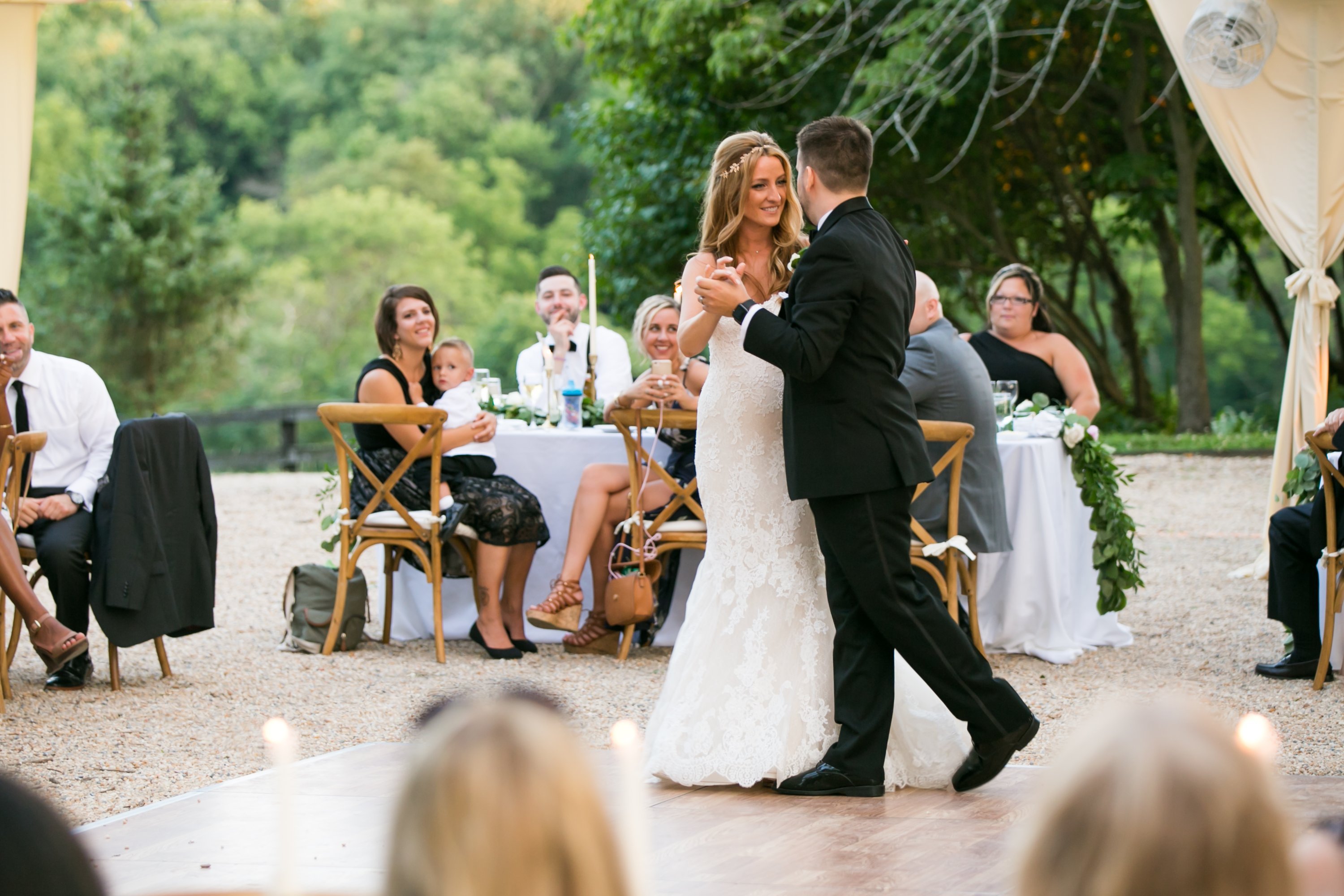 Instead of going the traditional route with a wedding cake, Joey and Candace had a cutting cake displayed on top of the cupcake stands. The cutting cake continued the blush tonal theme with decorative fresh peonies and garden roses, and was flavored vanilla with lemon curd filling and vanilla buttercream icing. The cupcakes flavors varied from chocolate to vanilla to lemon. In addition to the cupcakes, guests munched on macarons.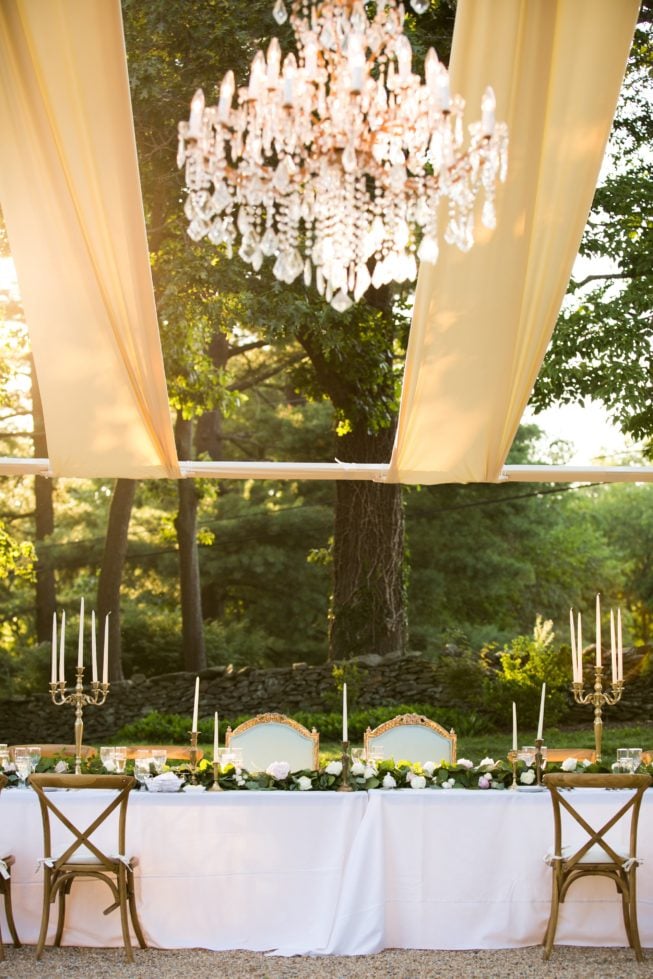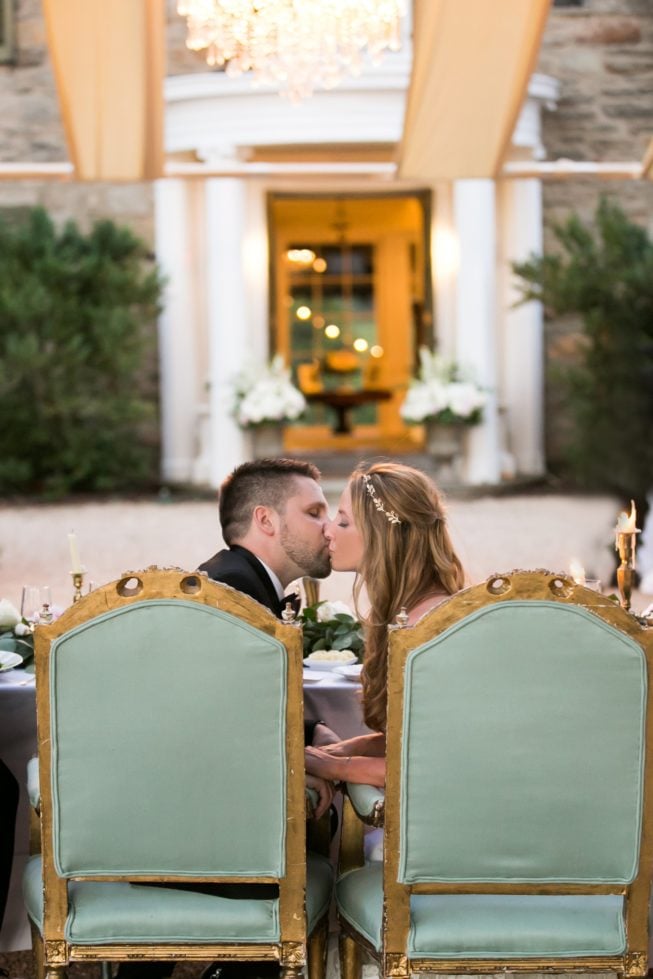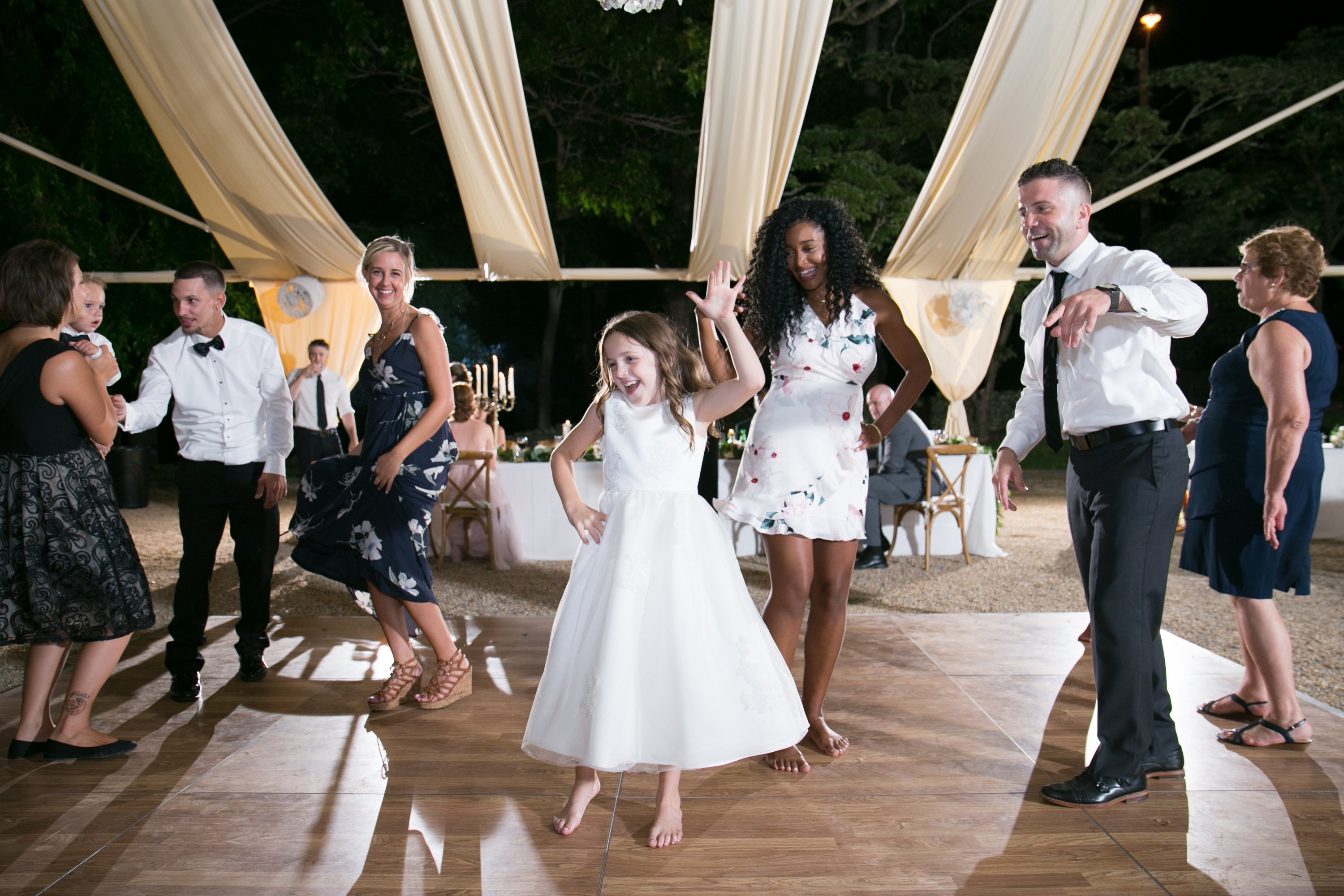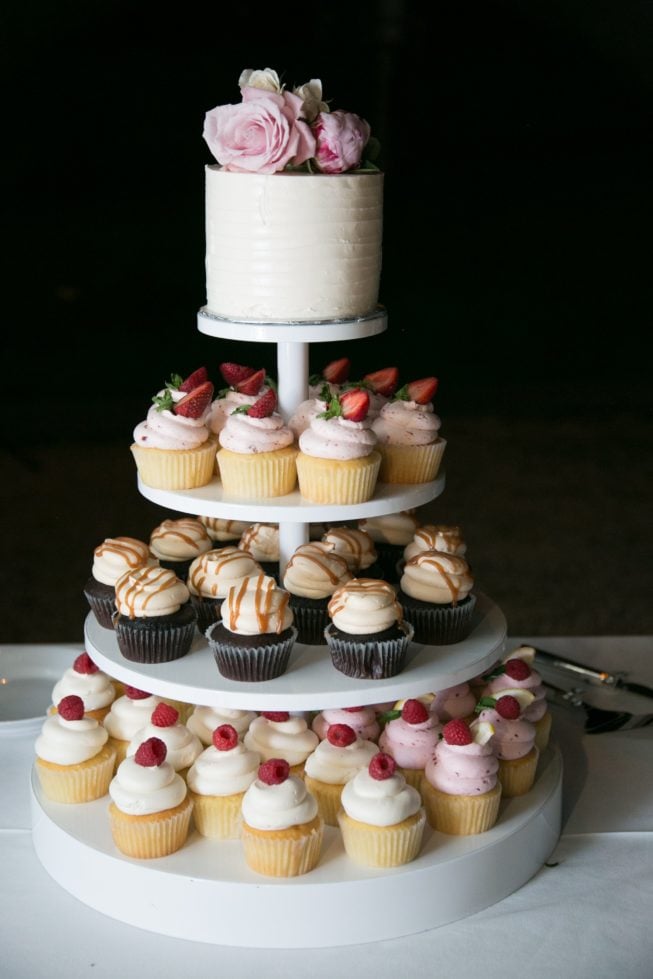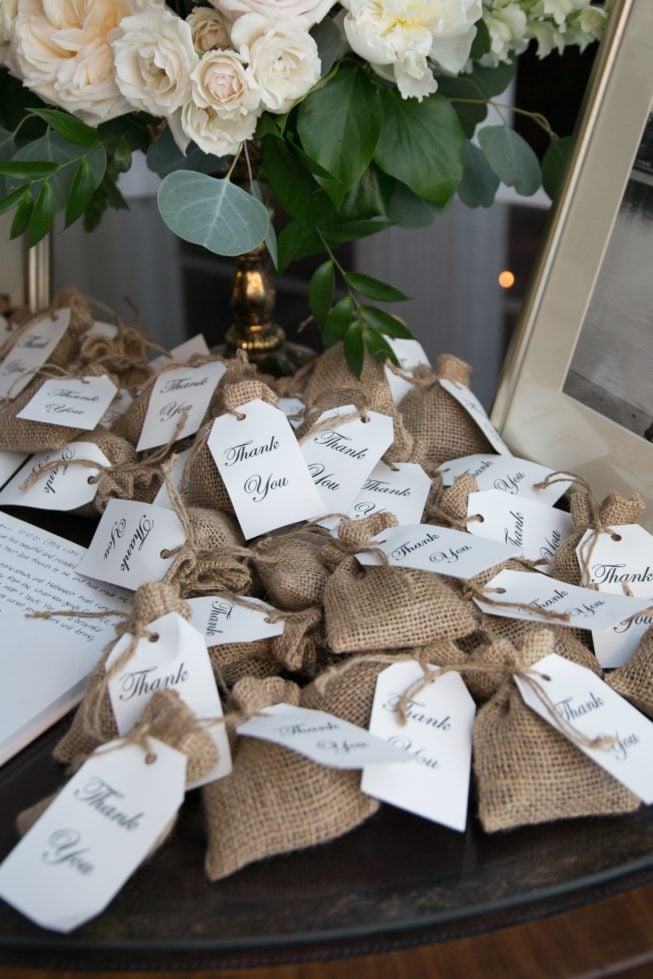 Rather than having a signature cocktail during the reception, Candace and Joey had a welcome and farewell cocktail. For their welcome cocktail guests had the option of white or red sangria and for the farewell cocktail there were espresso martinis. What could make a reception even better? The perfect wedding favors. In addition to the farewell espresso martini, roasted coffee beans in small burlap bags that read "you can't have a cup of Joe without love" were handed out to guests as they left; a play on how Candace and Joey's love story started. After the wedding the newlyweds were off to Bora Bora, an aqua-centric luxury retreat where they could sit back and enjoy each other.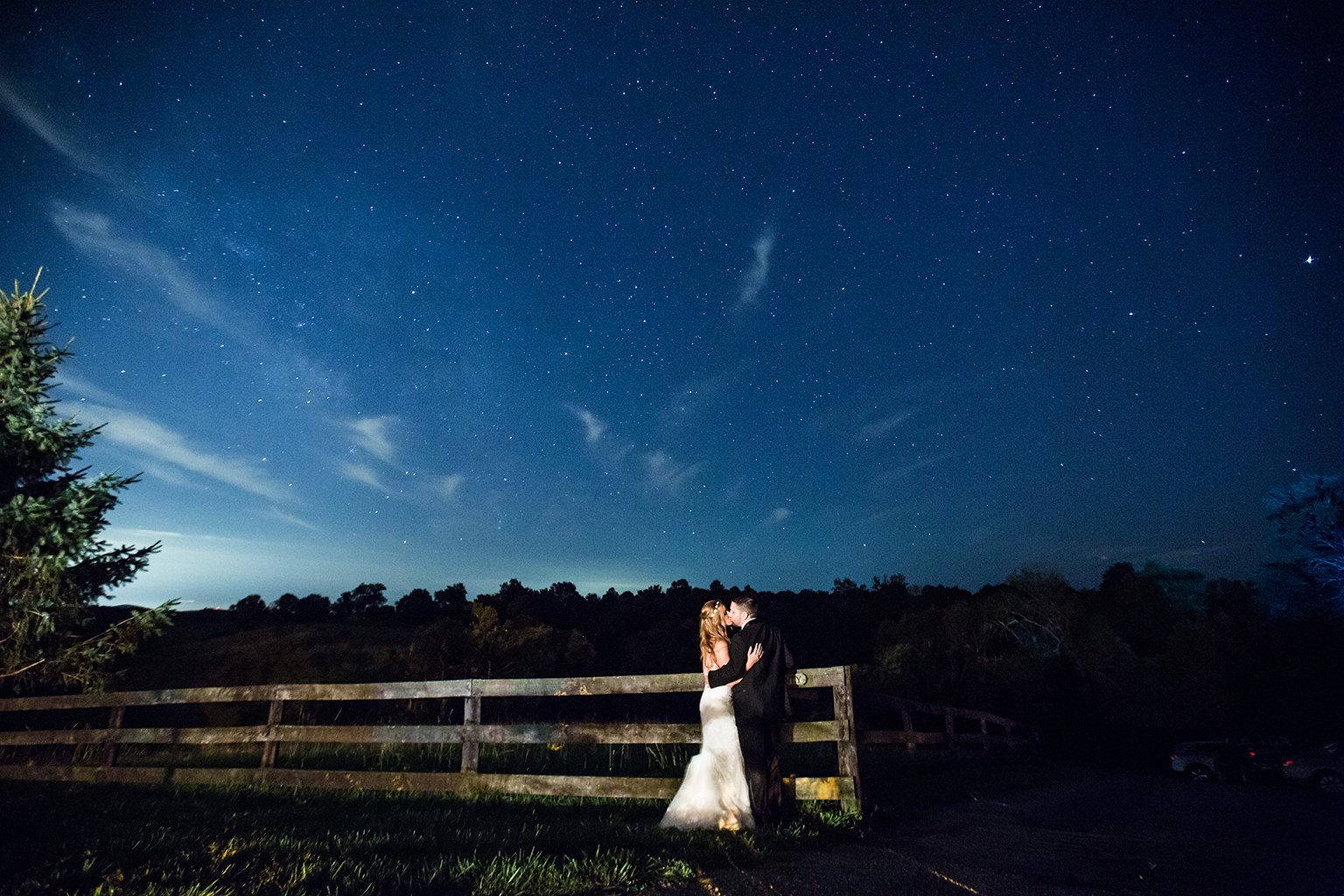 The Details: